Years active

1993–present






Full Name

Anna Helene Paquin

Children

Poppy Moyer, Charlie Moyer

Awards

Academy Award for Best Actress in a Supporting Role

Movies and TV shows




Similar People

Stephen Moyer

, Alexander Skarsgard, Poppy Moyer, Deborah Ann Woll, Rebecca Romijn




Profiles



Anna Helene Paquin (; born 24 July 1982) is a Canadian-born New Zealand actress. Born in Manitoba and brought up in Wellington, New Zealand, Paquin studied at Hutt Intermediate School and Wellington Girls' College in New Zealand before moving to Los Angeles during her youth where she studied at Windward School and went on to complete a year at Columbia University before leaving post-secondary to focus on her acting career. As a child, she beat 5000 candidates for the role of Flora McGrath in Jane Campion's romantic drama film The Piano (1993), despite having had little to no acting experience prior to getting the role. For her performance, she received the Academy Award for Best Supporting Actress at the age of 11, making her the second-youngest Academy Award winner in Oscar history.
Contents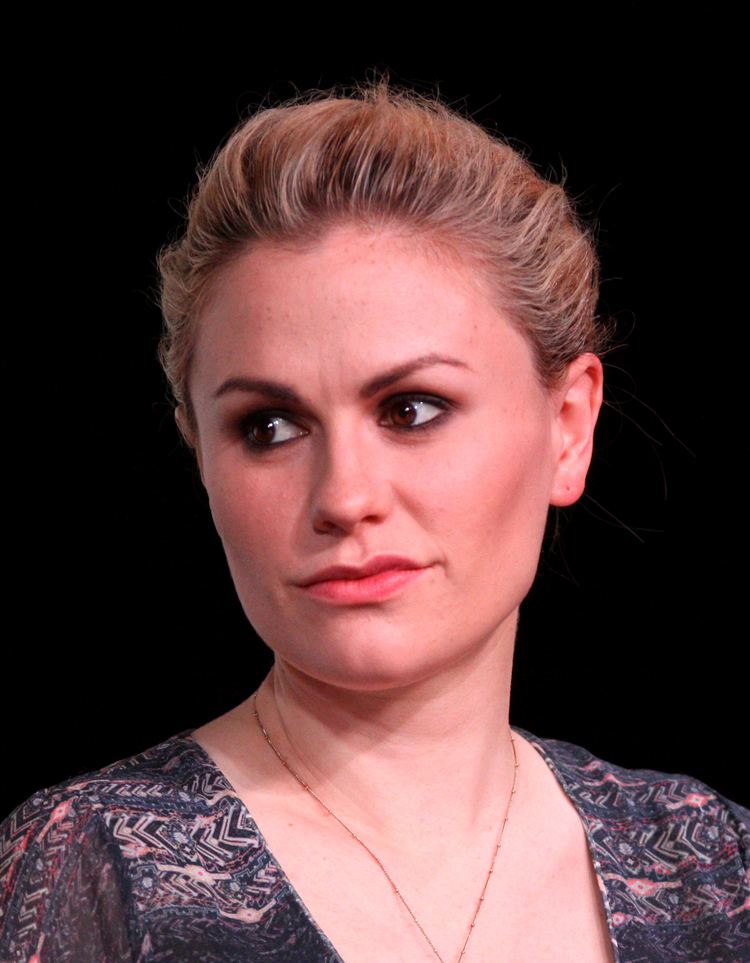 Paquin went on to become a successful child actress, receiving multiple Young Artist Award nominations for her roles in Fly Away Home (1996), The Member of the Wedding (1997), and A Walk on the Moon (1999), and was nominated for a Screen Actors Guild Award for Outstanding Performance by a Cast in a Motion Picture for appearing in Cameron Crowe's comedy-drama film Almost Famous (2000). She played mutant superheroine Rogue in multiple films of the X-Men franchise and was nominated for a Saturn Award and a Screen Actors Guild Award for her performance in the first installment.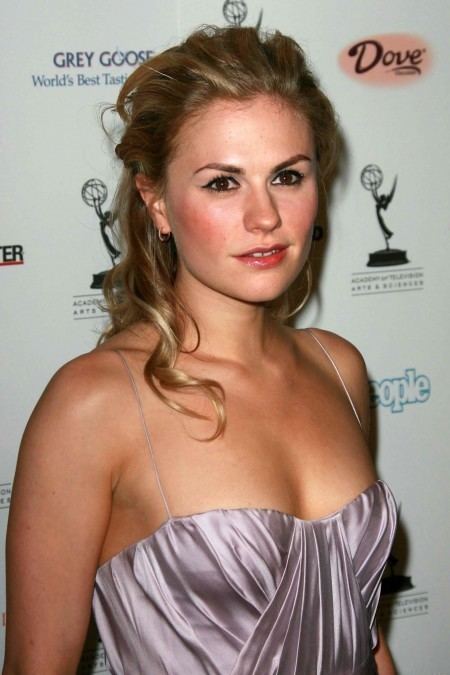 Paquin is also known for playing the lead role of Sookie Stackhouse in the HBO vampire drama television series True Blood (2008–2014). For her performance in the series, Paquin won the Golden Globe Award for Best Performance by an Actress in a Television Series – Drama in 2009 and was nominated for an additional Golden Globe Award in 2010, as well as three Saturn Awards and a Screen Actors Guild Award in 2010. Among other accolades, Paquin has been nominated for a Primetime Emmy Award, a Golden Globe Award, and a Screen Actors Guild Award for her work on the 2007 television film Bury My Heart at Wounded Knee and a Golden Globe Award for her work on the 2009 television film The Courageous Heart of Irena Sendler. Paquin has been married since 2010 to actor Stephen Moyer, with whom she has two children.
Anna paquin winning best supporting actress for the piano
Early life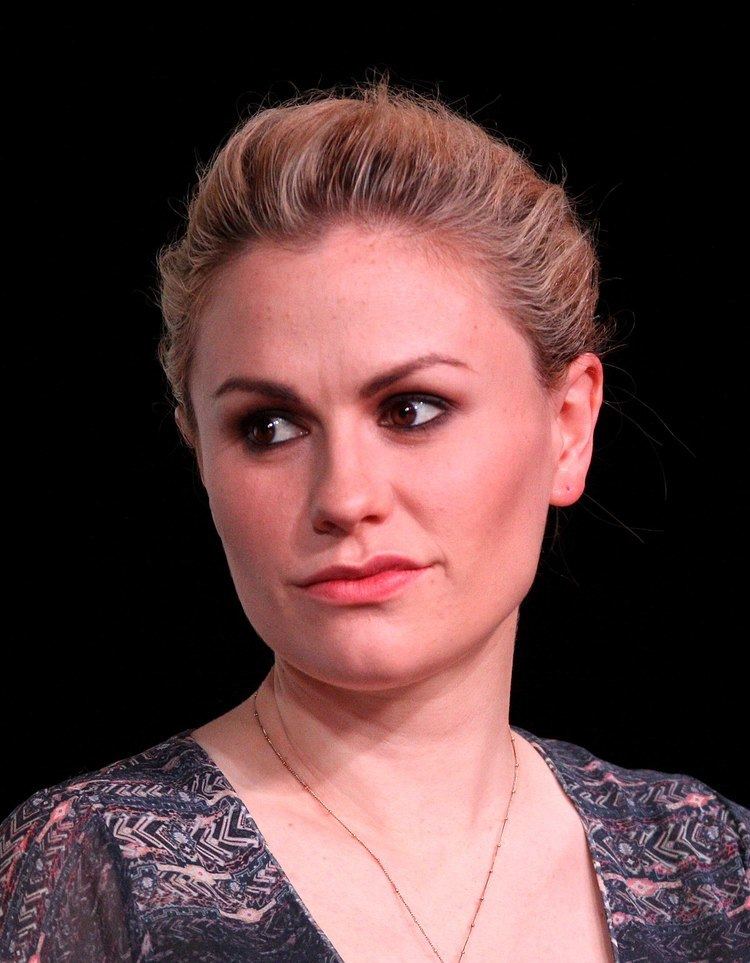 Paquin was born in Winnipeg, Manitoba, Canada, the daughter of Mary Paquin (née Brophy), an English teacher and native of Wellington, New Zealand, and Brian Paquin, a high school Physical Education teacher from Canada. Paquin has two older siblings: Andrew (born 1977), a director, and Katya (born 1980), whose partner is the Green Party of New Zealand's former co-leader Russel Norman. Paquin is of Dutch, French and Irish descent. Paquin's family moved to New Zealand when she was four. Her musical childhood hobbies in New Zealand included playing the viola, cello and piano. She also participated in gymnastics, ballet, swimming and downhill skiing, though she did not have any hobbies related to acting.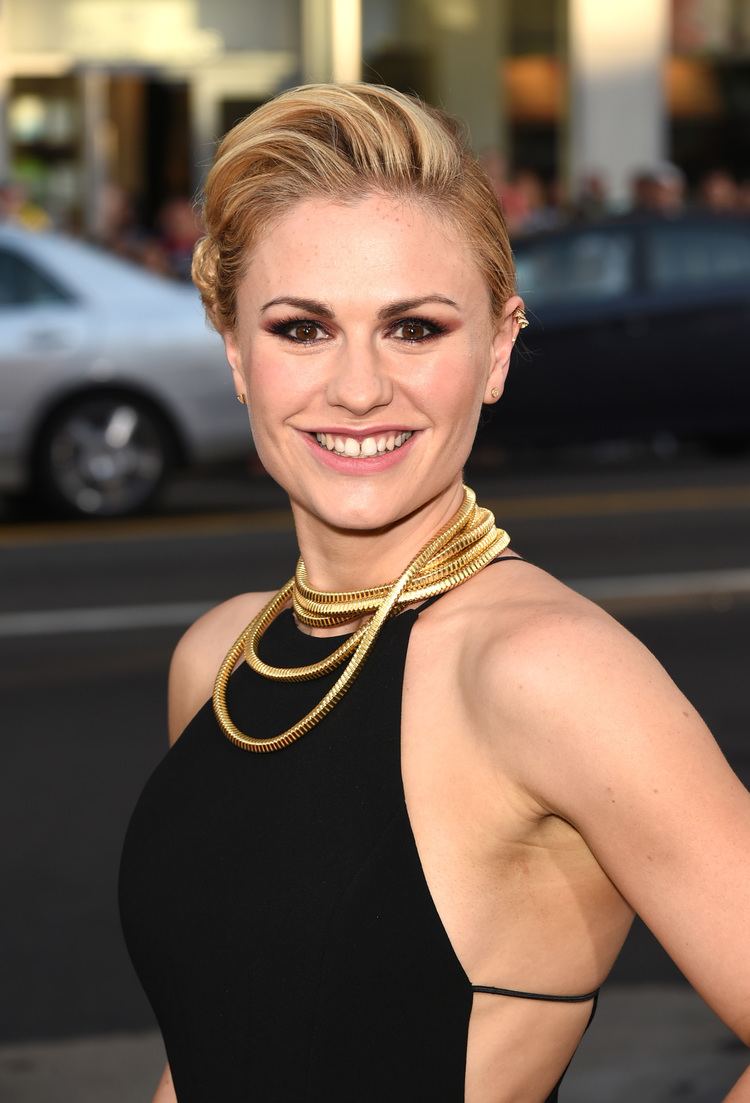 While in New Zealand, Paquin attended Raphael House Rudolf Steiner School in Lower Hutt until she was 9yrs old then on to Hutt Intermediate School (1994–95). Having begun her secondary education in Wellington at Wellington Girls' College, she completed her high school diploma at Windward School in Los Angeles, after moving to the U.S. with her mother following her parents' divorce (1995). She graduated from Windward School in June 2000 and completed the school's Community Service requirement by working in a soup kitchen and at a Special Education Centre. She studied at Columbia University for one year but has since been on a leave of absence to continue her acting career.
Child actress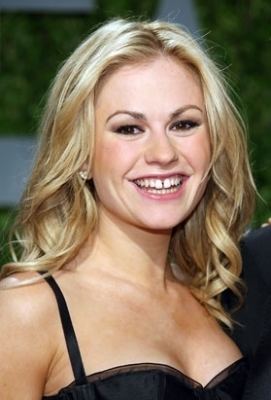 Director Jane Campion was looking for a little girl to play a main role in The Piano, set to film in New Zealand, and a newspaper advertisement was run announcing an open audition. Paquin's sister read the ad and went to try out with a friend; this inspired Paquin to also audition. When Campion met Paquin—whose only acting experience had been as a skunk in a school play—she was very impressed with the nine-year-old's performance of the monologue about Flora's father, and she was chosen from among the 5000 candidates.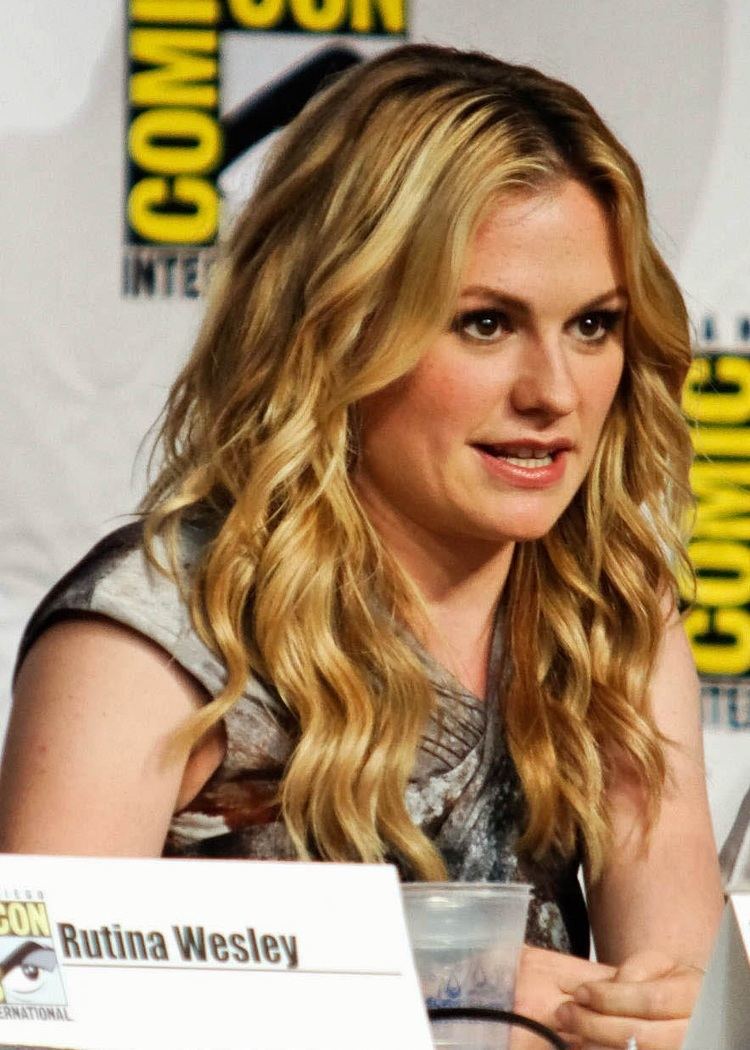 When The Piano was released in 1993 it was lauded by critics, won prizes at a number of film festivals, and eventually became a popular film among a wide audience. Paquin's debut performance in the film earned her the 1993 Academy Award for Best Supporting Actress at the age of 11, making her the second-youngest Oscar winner in history, behind Tatum O'Neal. The Piano was made as a small independent film and wasn't expected to be widely known, and Paquin and her family did not plan to continue in the acting circles. However, she was invited to the William Morris Agency, and she kept receiving offers for new roles. She systematically refused them, but she did appear in three commercials for the phone company MCI in 1994. She later made a series of television commercials for Manitoba Telecom Systems in her birth city of Winnipeg. She also appeared as a voice in an audio book entitled The Magnificent Nose in 1994.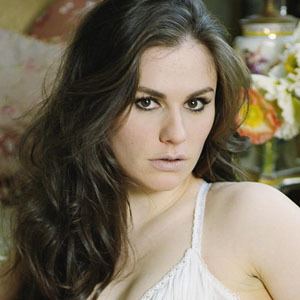 In 1996, she appeared in two films. The first role was as young Jane in Jane Eyre. The other was a lead part in Fly Away Home playing a young girl who, after her mother dies, moves in with her father and finds solace in taking care of orphaned goslings.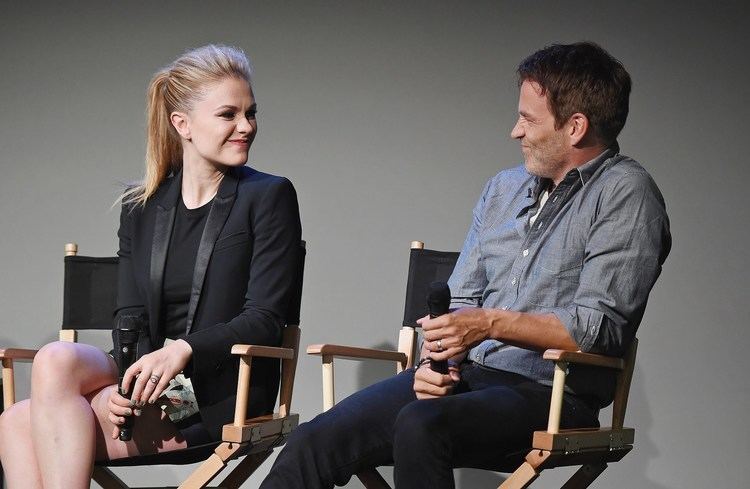 As a teenager, she had roles in films, including A Walk on the Moon, Amistad, Hurlyburly, She's All That and Almost Famous.
X-Men, True Blood and beyond
Paquin played the mutant superheroine Rogue in the Marvel Comics movie X-Men in 2000, its sequel X2 in 2003, and its third installment, X-Men: The Last Stand, in 2006.
Between 2006 and 2007, she starred in, as well as executive-produced Blue State. The film is made by Paquin Films, a production company formed by both her and her brother, Andrew Paquin. In November 2006, she completed the film Margaret, which was released in 2011. She played Elaine Goodale in HBO's made-for-TV film Bury My Heart at Wounded Knee, based on Dee Brown's best-seller. In 2007, she played the role of Laurie in the horror film Trick 'r Treat, which was released in 2009.
Paquin was cast as waitress Sookie Stackhouse in the HBO series True Blood in 2008, her first role in a TV series. The show is based on The Southern Vampire Mysteries series of novels by Charlaine Harris, set in the fictional town of Bon Temps, Louisiana. While working on True Blood, she started dating co-star Stephen Moyer and later married him in 2010.
In 2009, Paquin played Irena Sendler, a Polish woman hailed as a heroine of the Holocaust, in The Courageous Heart of Irena Sendler, a CBS TV film biographical film based on the book Mother of the Children of the Holocaust: The Irena Sendler Story, by Anna Mieszkowska. The film was made in Latvia, and was a Hallmark Hall of Fame presentation for the network.
In 2010, Paquin's film The Romantics, a romantic comedy with Josh Duhamel and Katie Holmes, was released in the US at selected cinemas in September. She played a cameo role in Scream 4, alongside Kristen Bell in 2011. She also played the voice of Kristin on an episode of Phineas and Ferb.
Paquin reprised her role as Rogue in the 2014 film X-Men: Days of Future Past, but most of her scenes were cut out for the theatrical release. An alternate version of the film with all of Paquin's scenes reinstated was released as The Rogue Cut on 14 July 2015. Paquin voiced Ramsey in Disney•Pixar's film The Good Dinosaur. She also played Nancy Holt, the wife of a Confederate soldier, in the 2016 miniseries Roots.
In June 2016, the Human Rights Campaign released a video in tribute to the victims of the 2016 Orlando gay nightclub shooting; in the video, Paquin and others told the stories of the people killed there.
Paquin currently stars in the Canadian crime drama Bellevue which airs on CBC Television and can next be seen in husband Stephen Moyer's directorial debut, The Parting Glass.
Personal life
On 5 August 2009, Paquin announced her engagement to her True Blood co-star Stephen Moyer, whom she had been dating since filming the series pilot in 2007. They married on 21 August 2010 at a private residence in Malibu, California. Paquin and Moyer have fraternal twins called Charlie and Poppy, who were born in September 2012. Through her marriage to Moyer, Paquin also has a stepson, Billy (born in 2000), and a stepdaughter, Lilac (born in 2002). The family resides in Venice, Los Angeles, California.
Philanthropy and advocacy
On 1 April 2010, Paquin came out as bisexual in a public service announcement for the Give a Damn campaign as part of the True Colours Fund, an advocacy group organized by Cyndi Lauper dedicated to LGBT equality. The True Colours Fund was created to "inspire and engage everyone, especially straight people, to become active participants in the advancement of gay, lesbian, bisexual and transgender equality". The video features Anna Paquin stating, "I'm Anna Paquin. I'm bisexual, and I give a damn". When asked about her participation in the video, Paquin responded by saying, "It wasn't like it was a big secret, it was just a cause I cared about and privately supported, but not one that I had ever had an opportunity to speak out about in a way that would be useful. Obviously I know that one person's voice doesn't necessarily do that much, but I just wanted to do my bit." In May 2012, in an Us Weekly interview Paquin rejected the notion that bisexuality is a choice. "My sexuality is not made up, for a bisexual, it's not about gender. That's not the deciding factor to who they're attracted to," stated Paquin.
Paquin also supports other charities and foundations such as the Children's Hospital Los Angeles, Make-A-Wish Foundation, Elton John AIDS Foundation, and The Art of Elysium.
Filmography
Actress
2023
True Spirit
as
Julie Watson
2022
A Friend of the Family (TV Mini Series)
as
Mary Ann Broberg
- Revelation (2022) - Mary Ann Broberg
- Outer Darkness (2022) - Mary Ann Broberg
- The Great Deceiver (2022) - Mary Ann Broberg
- Son of Perdition (2022) - Mary Ann Broberg
- The Bitter Cup (2022) - Mary Ann Broberg
- Articles of Faith (2022) - Mary Ann Broberg
- The Gift of Tongues (2022) - Mary Ann Broberg
- The Mission (2022) - Mary Ann Broberg
- Horseback Riding in American Falls (2022) - Mary Ann Broberg
2021
Modern Love (TV Series)
as
Isabelle
- In the Waiting Room of Estranged Spouses (2021) - Isabelle
2021
American Underdog
as
Brenda Meoni
2019
Flack (TV Series)
as
Robyn
- Danny & Deepak (2020) - Robyn
- Alexa (2020) - Robyn
- Duncan (2020) - Robyn
- Clara (2020) - Robyn
- Brand Barron (2020) - Robyn
- Sofi (2020) - Robyn
- Patrick (2019) - Robyn
- Calvin (2019) - Robyn
- Brooke (2019) - Robyn
- Dan (2019) - Robyn
- Summer (2019) - Robyn
- Anthony (2019) - Robyn
2019
The Affair (TV Series)
as
Joanie Lockhart
2019
The Irishman
as
Older Peggy Sheeran
2018
Tell It to the Bees
as
Dr. Jean Markham
2018
The Parting Glass
as
Colleen
2017
Alias Grace (TV Mini Series)
as
Nancy Montgomery
- Part 6 (2017) - Nancy Montgomery
- Part 5 (2017) - Nancy Montgomery
- Part 4 (2017) - Nancy Montgomery
- Part 3 (2017) - Nancy Montgomery
- Part 2 (2017) - Nancy Montgomery
- Part 1 (2017) - Nancy Montgomery
2017
Electric Dreams (TV Series)
as
Sarah
- Real Life (2017) - Sarah
2017
Bellevue (TV Series)
as
Annie Ryder
- You Don't Understand Me at All (2017) - Annie Ryder
- The Man Behind the Curtain (2017) - Annie Ryder
- The Problem with the Truth (2017) - Annie Ryder
- How Do I Remember? (2017) - Annie Ryder
- Hello Little Light (2017) - Annie Ryder
- The Guy with Fire in His Eyes (2017) - Annie Ryder
- He's Back (2017) - Annie Ryder
- Pilot (2017) - Annie Ryder
2016
Broken (TV Movie)
as
Gemma
2016
Roots (TV Mini Series)
as
Nancy Holt
- Part 4 (2016) - Nancy Holt
2015
The Good Dinosaur
as
Ramsey (voice)
2008
True Blood (TV Series)
as
Sookie Stackhouse
- Thank You (2014) - Sookie Stackhouse
- Love Is to Die (2014) - Sookie Stackhouse
- Almost Home (2014) - Sookie Stackhouse
- May Be the Last Time (2014) - Sookie Stackhouse
- Karma (2014) - Sookie Stackhouse
- Lost Cause (2014) - Sookie Stackhouse
- Death Is Not the End (2014) - Sookie Stackhouse
- Fire in the Hole (2014) - Sookie Stackhouse
- I Found You (2014) - Sookie Stackhouse
- Jesus Gonna Be Here (2014) - Sookie Stackhouse
- Radioactive (2013) - Sookie Stackhouse
- Life Matters (2013) - Sookie Stackhouse
- Dead Meat (2013) - Sookie Stackhouse
- In the Evening (2013) - Sookie Stackhouse
- Don't You Feel Me (2013) - Sookie Stackhouse
- **** the Pain Away (2013) - Sookie Stackhouse
- At Last (2013) - Sookie Stackhouse
- You're No Good (2013) - Sookie Stackhouse
- The Sun (2013) - Sookie Stackhouse
- Who Are You, Really? (2013) - Sookie Stackhouse
- Save Yourself (2012) - Sookie Stackhouse
- Sunset (2012) - Sookie Stackhouse
- Gone, Gone, Gone (2012) - Sookie Stackhouse
- Everybody Wants to Rule the World (2012) - Sookie Stackhouse
- Somebody That I Used to Know (2012) - Sookie Stackhouse
- In the Beginning (2012) - Sookie Stackhouse
- Hopeless (2012) - Sookie Stackhouse
- Let's Boot and Rally (2012) - Sookie Stackhouse
- We'll Meet Again (2012) - Sookie Stackhouse
- Whatever I Am, You Made Me (2012) - Sookie Stackhouse
- Authority Always Wins (2012) - Sookie Stackhouse
- Turn! Turn! Turn! (2012) - Sookie Stackhouse
- And When I Die (2011) - Sookie Stackhouse
- Soul of Fire (2011) - Sookie Stackhouse
- Burning Down the House (2011) - Sookie Stackhouse
- Let's Get Out of Here (2011) - Sookie Stackhouse
- Spellbound (2011) - Sookie Stackhouse
- Cold Grey Light of Dawn (2011) - Sookie Stackhouse
- I Wish I Was the Moon (2011) - Sookie Stackhouse
- Me and the Devil (2011) - Sookie Stackhouse
- I'm Alive and on Fire (2011) - Sookie Stackhouse
- If You Love Me, Why Am I Dyin'? (2011) - Sookie Stackhouse
- You Smell Like Dinner (2011) - Sookie Stackhouse
- She's Not There (2011) - Sookie Stackhouse
- Evil Is Going On (2010) - Sookie Stackhouse
- Fresh Blood (2010) - Sookie Stackhouse
- I Smell a Rat (2010) - Sookie Stackhouse
- Everything Is Broken (2010) - Sookie Stackhouse
- Night on the Sun (2010) - Sookie Stackhouse
- Hitting the Ground (2010) - Sookie Stackhouse
- I Got a Right to Sing the Blues (2010) - Sookie Stackhouse
- Trouble (2010) - Sookie Stackhouse
- 9 Crimes (2010) - Sookie Stackhouse
- It Hurts Me Too (2010) - Sookie Stackhouse
- Beautifully Broken (2010) - Sookie Stackhouse
- Bad Blood (2010) - Sookie Stackhouse
- Beyond Here Lies Nothin' (2009) - Sookie Stackhouse
- Frenzy (2009) - Sookie Stackhouse
- New World in My View (2009) - Sookie Stackhouse
- I Will Rise Up (2009) - Sookie Stackhouse
- Timebomb (2009) - Sookie Stackhouse
- Release Me (2009) - Sookie Stackhouse
- Hard-Hearted Hannah (2009) - Sookie Stackhouse
- Never Let Me Go (2009) - Sookie Stackhouse
- Shake and Fingerpop (2009) - Sookie Stackhouse
- Scratches (2009) - Sookie Stackhouse
- Keep This Party Going (2009) - Sookie Stackhouse
- Nothing But the Blood (2009) - Sookie Stackhouse
- You'll Be the Death of Me (2008) - Sookie Stackhouse
- To Love Is to Bury (2008) - Sookie Stackhouse
- I Don't Wanna Know (2008) - Sookie Stackhouse
- Plaisir d'amour (2008) - Sookie Stackhouse
- The Fourth Man in the Fire (2008) - Sookie Stackhouse
- Burning House of Love (2008) - Sookie Stackhouse
- Cold Ground (2008) - Sookie Stackhouse
- Sparks Fly Out (2008) - Sookie Stackhouse
- Escape from Dragon House (2008) - Sookie Stackhouse
- Mine (2008) - Sookie Stackhouse
- The First Taste (2008) - Sookie Stackhouse
- Original Pilot (2008) - Sookie Stackhouse
- Strange Love (2008) - Sookie Stackhouse
2014
X-Men: Days of Future Past
as
Rogue
2013
Susanna (TV Series short)
as
Katie
- Episode #1.12 (2013) - Katie
- Episode #1.8 (2013) - Katie
- Episode #1.6 (2013) - Katie
- Episode #1.3 (2013) - Katie
- Episode #1.2 (2013) - Katie
- Episode #1.1 (2013) - Katie
2013
Straight A's
as
Katherine
2012
The Carrier (Short)
as
Kim
2011
Phineas and Ferb (TV Series short)
as
Kristen
- That's the Spirit/The Curse of Candace (2011) - Kristen (voice)
2010
True Blood: Webisodes (TV Series short)
as
Sookie Stackhouse
- Sookie, Tara & Lafayette (2010) - Sookie Stackhouse
2010
The Romantics
as
Lila Hayes
2009
The Courageous Heart of Irena Sendler (TV Movie)
as
Irena Sendler
2007
Bury My Heart at Wounded Knee (TV Movie)
as
Elaine Goodale
2007
Blue State
as
Chloe Hamon
2007
Mosaic (Video)
as
Maggie (voice)
2006
X-Men: The Last Stand
as
Marie / Rogue
2005
Joan of Arc (TV Movie documentary)
as
Joan (voice)
2005
The Squid and the Whale
as
Lili
2004
Steamboy
as
James Ray Steam (English version, voice)
2003
X2: X-Men United
as
Rogue
2002
25th Hour
as
Mary D'Annunzio
2001
Buffalo Soldiers
as
Robyn Lee
2000
Finding Forrester
as
Claire
2000
Almost Famous
as
Polexia Aphrodisia
1999
All the Rage
as
Annabel Lee
1999
A Walk on the Moon
as
Alison Kantrowitz
1999
She's All That
as
Mackenzie Siler
1997
Amistad
as
Queen Isabella
1997
The Member of the Wedding (TV Movie)
as
Frankie Addams
1996
Fly Away Home
as
Amy Alden
1996
Jane Eyre
as
Young Jane Eyre
1993
The Piano
as
Flora McGrath
1986
Castle in the Sky
as
Sheeta (Disney dub) (English version, voice)
Producer
-
Madame X (TV Mini Series) (executive producer - 1 episode) (announced)
- Episode #1.2 - (executive producer)
2022
A Bit of Light (producer)
2019
Flack (TV Series) (executive producer - 12 episodes)
- Danny & Deepak (2020) - (executive producer)
- Alexa (2020) - (executive producer)
- Duncan (2020) - (executive producer)
- Clara (2020) - (executive producer)
- Brand Barron (2020) - (executive producer)
- Sofi (2020) - (executive producer)
- Patrick (2019) - (executive producer)
- Calvin (2019) - (executive producer)
- Brooke (2019) - (executive producer)
- Dan (2019) - (executive producer)
- Summer (2019) - (executive producer)
- Anthony (2019) - (executive producer)
2018
The Parting Glass (producer)
2017
Bellevue (TV Series) (executive producer - 8 episodes)
- You Don't Understand Me at All (2017) - (executive producer)
- The Man Behind the Curtain (2017) - (executive producer)
- The Problem with the Truth (2017) - (executive producer)
- How Do I Remember? (2017) - (executive producer)
- Hello Little Light (2017) - (executive producer)
- The Guy with Fire in His Eyes (2017) - (executive producer)
- He's Back (2017) - (executive producer)
- Pilot (2017) - (executive producer)
2015
Civilianaire Boys' Club (Short) (executive producer)
2007
Blue State (executive producer)
Soundtrack
2022
A Friend of the Family (TV Mini Series) (performer - 2 episodes)
- The Bitter Cup (2022) - (performer: "Happy Birthday to You" - uncredited)
- The Gift of Tongues (2022) - (performer: "Come, Follow Me" - uncredited)
1997
The Member of the Wedding (TV Movie) (performer: "His Eye is on the Sparrow")
1993
The Piano (performer: "The Grand Old Duke of York", "The Flowers of the Forest", "Barbara Allen" (uncredited))
Thanks
2018
X-Men Mondays (TV Mini Series short) (special thanks - 1 episode)
- X-Men (2018) - (special thanks)
Self
2015
Made in Hollywood (TV Series)
as
Self
- Episode #17.16 (2021) - Self
- The Theory of Everything/Creed/Chi-Raq/The Danish Girl/The Good Dinosaur (2015) - Self
2008
Entertainment Tonight (TV Series)
as
Self
- Episode #41.82 (2021) - Self
- ET "CMT Awards" Blowout! (2021) - Self
- Episode dated 9 June 2010 (2010) - Self
- Episode dated 25 November 2009 (2009) - Self
- Episode dated 10 June 2009 (2009) - Self
- Episode dated 12 January 2009 (2009) - Self
- Episode dated 3 September 2008 (2008) - Self
2021
Today (TV Series)
as
Self - Guest
- Episode dated 8 June 2021 (2021) - Self - Guest
2021
Hollywood Insider (TV Series)
as
Self
- Youth Shines: Best Performances By Young Actors - Rover Pheonix, Jodie Foster, Christian Bale & More (2021) - Self
2020
Making 'The Irishman': A Martin Scorsese Picture (Video documentary short)
as
Self
2020
The 26th Annual Screen Actors Guild Awards (TV Special)
as
Self - Nominee & Presenter
2020
2020 Golden Globe Awards (TV Special)
as
Self (uncredited)
2019
Pop Culture Weekly with Kyle Mcmahon (TV Series)
as
Self
- Anna Paquin & Stephen Moyer (Flack); Mod Sun; Home Before Dark cast - Self
2019
The IMDb Show (TV Series)
as
Self - Guest
- Anna Paquin (2019) - Self - Guest
2019
Couch Surfing (TV Series)
as
Self
- Anna Paquin (2019) - Self
2019
Red Carpet Report (TV Series short)
as
Self
- 56th Annual ICG Publicist Awards (2019) - Self
2019
GMA3: Strahan, Sara & Keke (TV Series)
as
Self
- Episode dated 20 February 2019 (2019) - Self
2004
Live with Kelly and Mark (TV Series)
as
Self - Guest / Self
- Live's Oscar Countdown Games/Anna Paquin/Chris Byrne (2019) - Self
- Catherine Zeta-Jones/Anna Paquin (2018) - Self - Guest
- Guest Co-Host Fred Savage/Anna Paquin/James McAvoy (2016) - Self - Guest
- Guest Co-Host Anderson Cooper/Anna Paquin/Chef Michael Hauke (2014) - Self - Guest
- Episode #21.224 (2009) - Self - Guest
- Episode dated 5 June 2006 (2006) - Self - Guest
- Episode dated 8 December 2004 (2004) - Self - Guest
2019
The 24th Annual Critics' Choice Awards (TV Special)
as
Self
2002
Last Call with Carson Daly (TV Series)
as
Self - Guest / Self
- Anna Paquin/Absofacto/Ryan Hansen (2018) - Self
- Episode dated 24 May 2006 (2006) - Self - Guest
- Episode dated 4 March 2004 (2004) - Self - Guest
- Episode dated 20 December 2002 (2002) - Self - Guest
2018
Conan (TV Series)
as
Self - Guest
- Joel McHale/Anna Paquin/Alex Edelman (2018) - Self - Guest
2018
WGN Morning News (TV Series)
as
Self
- Episode dated 22 January 2018 (2018) - Self
2017
Ok! TV (TV Series)
as
Self
- Episode #3.88 (2018) - Self
- Episode #3.45 (2017) - Self
- Episode #3.41 (2017) - Self
2016
Roots: A New Vision (TV Special)
as
Nancy Holt
2016
Roots: A History Revealed (TV Special)
as
Nancy Holt
2014
Extra (TV Series)
as
Self
- Episode #22.189 (2016) - Self
- Episode dated 7 August 2014 (2014) - Self
2016
The Late Late Show with James Corden (TV Series)
as
Self
- Anna Paquin/John Cena/Fleur East (2016) - Self
2015
Access Daily (TV Series)
as
Self
- Anna Paquin/Ta'Rhonda Jones/Bryan Safi/Giada De Laurentiis (2015) - Self
2015
Mutant vs. Machine: The Making of 'X-Men: Days of Future Past' (Video documentary)
as
Self
2014
HuffPost Live Conversations (TV Series)
as
Self - Guest
- Episode #1.41 (2014) - Self - Guest
2014
Larry King Now (TV Series)
as
Self - Guest
- Anna Paquin (2014) - Self - Guest
2014
Late Night with Seth Meyers (TV Series)
as
Self - Guest
- Anna Paquin/Marc Maron/Chef Elizabeth Karmel (2014) - Self - Guest
2012
HBO Boxing (TV Series documentary)
as
Self - Attendee / Self - Audience Member
- Episode dated 2 November 2013 (2013) - Self - Attendee
- Episode dated 9 June 2012 (2012) - Self - Audience Member
2013
Jimmy Kimmel Live! (TV Series)
as
Self - Guest
- Episode #11.7 (2013) - Self - Guest
2011
The 63rd Primetime Emmy Awards (TV Special)
as
Self - Presenter
2010
Scream Awards 2010 (TV Special)
as
Self
2010
The 62nd Primetime Emmy Awards (TV Special)
as
Self - Presenter
2010
Chelsea Lately (TV Series)
as
Self - Guest
- Episode #4.108 (2010) - Self - Guest
2010
Castle in the Sky: Character Sketches (Video documentary short)
as
Self
2010
Castle in the Sky: Creating 'Castle in the Sky' (Video documentary short)
as
Self
2010
Castle in the Sky: The World of Laputa (Video documentary short)
as
Self
2010
16th Annual Screen Actors Guild Awards (TV Special)
as
Self - Nominee
2010
The 67th Annual Golden Globe Awards (TV Special)
as
Self - Nominee
2009
2009 Golden Globe Awards Red Carpet Special (TV Special)
as
Self
2009
Scream Awards 2009 (TV Special)
as
Self
2009
The Graham Norton Show (TV Series)
as
Self - Guest
- Episode #6.2 (2009) - Self - Guest
2009
Late Night with Jimmy Fallon (TV Series)
as
Self - Guest
- Episode dated 17 July 2009 (2009) - Self - Guest
1996
Late Show with David Letterman (TV Series)
as
Self - Guest
- Episode #16.176 (2009) - Self - Guest
- Episode dated 1 April 1996 (1996) - Self - Guest
2009
Whatever Happened To? (TV Series)
as
Self
- Young Survivors (2009) - Self
2009
Séries express (TV Series)
as
Self
- Episode #2.20 (2009) - Self
2009
Golden Globe Awards (TV Special)
as
Self - Winner
2008
True Blood-Lines: A New Type (TV Movie documentary)
as
Self
2008
Sidewalks Entertainment (TV Series)
as
Self
- Oscar Winners (2008) - Self
2008
14th Annual Screen Actors Guild Awards (TV Special)
as
Self
2007
The 59th Annual Primetime Emmy Awards (TV Special)
as
Self
2006
Casting Session (TV Series documentary)
as
Self
- X-Men: The Last Stand (2006) - Self
2006
X-Men Up Close (Video short)
as
Self
2006
The Making of 'X Men: The Last Stand' Blogs (Video short)
as
Self
2006
X-Men: Evolution of a Trilogy (Video documentary short)
as
Self
2006
X-Men: The Excitement Continues (Video documentary short)
as
Self
2006
The 60th Annual Tony Awards (TV Special)
as
Self - Presenter
2006
Corazón de... (TV Series)
as
Self
- Episode dated 24 May 2006 (2006) - Self
2006
HypaSpace (TV Series documentary)
as
Self
- Episode #5.103 (2006) - Self
2006
The Late Late Show with Craig Ferguson (TV Series)
as
Self - Guest
- Episode #2.149 (2006) - Self - Guest
2006
Le grand journal de Canal+ (TV Series documentary)
as
Self
- Episode dated 20 May 2006 (2006) - Self
2004
The 58th Annual Tony Awards (TV Special)
as
Self - Presenter
2003
The Second Uncanny Issue of X-Men! Making 'X2' (Video documentary)
as
Self
2003
X2 Global Webcast Highlights (Video documentary short)
as
Self
1996
Late Night with Conan O'Brien (TV Series)
as
Self - Guest
- John Leguizamo/Anna Paquin/Louis C.K. (2003) - Self - Guest
- William Shatner/Anna Paquin/Fleming and John (1996) - Self - Guest
2003
Spike Lee's '25th Hour': The Evolution of an American Filmmaker (Video documentary short)
as
Self
2003
The View (TV Series)
as
Self - Guest
- Episode dated 2 May 2003 (2003) - Self - Guest
- Episode dated 2 March 2003 (2003) - Self - Guest
2003
The Uncanny Suspects (Video documentary short)
as
Self
2003
The Visual Effects of X-Men (Video documentary short)
as
Self
2003
X-Factor: The Look of 'X-Men' (Video documentary short)
as
Self
2003
X-Men: Ellis Island Premiere (Video short)
as
Self
2003
X-Men: Premieres Around the World (Video documentary short)
as
Self
2003
X-Men Production Scrapbook (Video documentary)
as
Self
2000
The Daily Show (TV Series)
as
Self - Guest
- Anna Paquin (2002) - Self - Guest
- Anna Paquin (2000) - Self - Guest
2002
Liquid News (TV Series)
as
Self
- Episode dated 25 March 2002 (2002) - Self
2001
Behind the Scenes: 'Almost Famous' - Postcards from the Road (Video documentary)
as
Self
2001
Behind the Scenes: Finding Forrester (Video documentary)
as
Self
2001
Breaking the Silence: The Making of 'Hannibal' (Video documentary)
as
Self - N.Y. Premiere (uncredited)
2001
7th Annual Screen Actors Guild Awards (TV Special)
as
Self - Nominee
1996
HBO First Look (TV Series documentary short)
as
Self
- Finding Forrester (2000) - Self
- 'X-Men': The Mutant Watch (2000) - Self
- 'Fly Away Home': Leading the Flock (1996) - Self
2000
X-Men: Behind the Scenes (Video)
as
Self
2000
All Access: The Making of 'Almost Famous' (TV Movie documentary)
as
Self - 'Polexia'
2000
2000 Blockbuster Entertainment Awards (TV Special documentary)
as
Self
1999
The Rosie O'Donnell Show (TV Series)
as
Self - Guest
- Episode dated 31 March 1999 (1999) - Self - Guest
1999
The Tonight Show with Jay Leno (TV Series)
as
Self - Guest
- Episode #7.54 (1999) - Self - Guest
1999
5th Annual Screen Actors Guild Awards (TV Special)
as
Self
1998
The 70th Annual Academy Awards (TV Special)
as
Self - Past Winner (uncredited)
1995
The 67th Annual Academy Awards (TV Special)
as
Self - Presenter
1994
The 66th Annual Academy Awards (TV Special)
as
Self - Winner
Archive Footage
-
Prophet of Palestine (Documentary) (post-production)
as
Self
2017
Happy Pride! Sexy LGBT Stars (Video short)
as
#14 - True Blood
2017
The Oscars (TV Special)
as
Self
2016
Superheroes Who Have Been Nude (Video short)
as
#15 - True Blood (2008)
2016
The Drunken Peasants (TV Series)
as
Self
- TheRPGMinx Joins Us - Political Correctness vs Comedy - Anita Sarkeesian Erotic Novel (2016) - Self
2015
Tellement Gay! Homosexualité et pop culture (TV Mini Series documentary)
as
Self
- Out (2015) - Self
2012
Chelsea Lately (TV Series)
as
Sookie Stackhouse
- Episode #7.102 (2013) - Sookie Stackhouse
- Episode #6.98 (2012) - Sookie Stackhouse
- Episode #6.90 (2012) - Sookie Stackhouse
2010
True Blood: Webisodes (TV Series short)
as
Sookie Stackhouse
- Jason (2010) - Sookie Stackhouse
2009
Rocked the Nation (TV Series documentary)
as
Self
- Episode #2.2 (2009) - Self
2009
The Graham Norton Show (TV Series)
as
Self
- Episode #6.12 (2009) - Self
2009
Premio Donostia a Ian McKellen (TV Special short)
as
Marie / Rogue (uncredited)
2008
Oscar, que empiece el espectáculo (TV Movie documentary)
as
Flora McGrath (uncredited)
2005
Cinema mil (TV Series documentary)
as
Regina
- Here (2005) - Regina (uncredited)
2002
8th Annual Screen Actors Guild Awards (TV Special)
as
Self
References
Anna Paquin Wikipedia
(Text) CC BY-SA