Years active

1989–present

Spouse

Michel Stern (m. 1995)

Children

Julian Murray Stern







Full Name

Lisa Valerie Kudrow

Born

July 30, 1963 (age 57) (

1963-07-30

)

Los Angeles, California, U.S.

Occupation

Actress,

voice

actress, writer, comedienne, producer

Siblings

Helene Marla Kudrow, David B. Kudrow, Derrick Kudrow

Movies and TV shows




Similar People
American actress lisa kudrow biography and life story
Lisa Valerie Kudrow (; born July 30, 1963) is an American actress, comedian, writer, and producer. She gained worldwide recognition for her ten-season run as Phoebe Buffay on the NBC television sitcom Friends, for which she received many accolades, including six Primetime Emmy Award nominations, winning once in 1998, and twelve Screen Actors Guild Award nominations, winning in 1996 and 2000.
Contents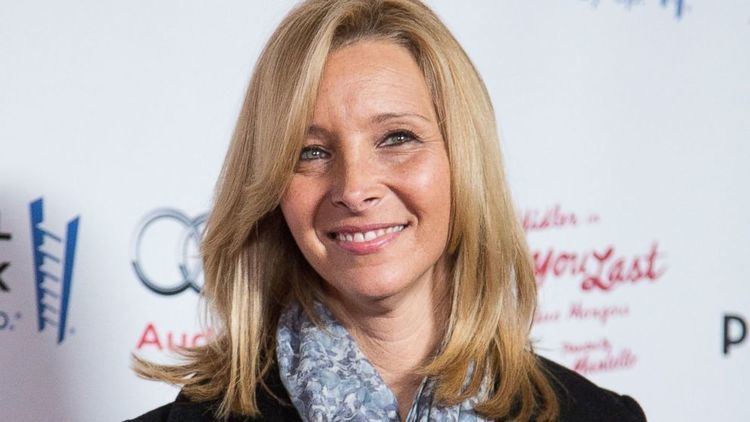 She went on to produce, write and star in the 2005 HBO series The Comeback, which was revived nine years later and aired a second season in 2014. She received a nomination for the Primetime Emmy Award for Outstanding Lead Actress in a Comedy Series for both seasons, in 2006 and 2015, respectively. She also starred in Web Therapy, which aired for four seasons on Showtime. As a producer of the series, she was nominated for a Primetime Emmy Award for Outstanding Special Class – Short-Format Live-Action Entertainment Program for the series in 2012. She is also one of the executive producers of the TLC reality program Who Do You Think You Are and was nominated for the Primetime Emmy Award for Outstanding Reality Program for the series in 2012, 2014 and 2017.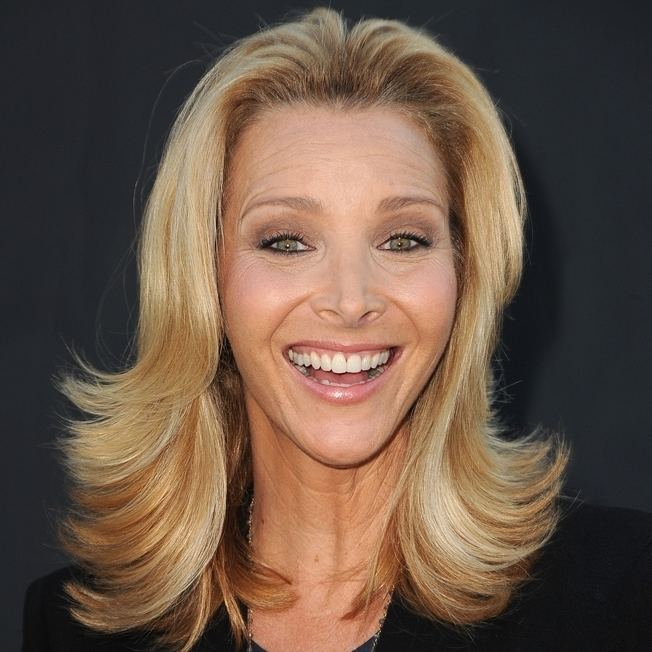 Apart from television, Kudrow has also made several notable film appearances, including Romy and Michele's High School Reunion (1997), The Opposite of Sex (1998), Analyze This (1999) and its sequel Analyze That (2002), Dr. Dolittle 2 (2001), Wonderland (2003), Happy Endings (2005), P.S. I Love You (2007), Bandslam (2008), Hotel for Dogs (2009), Easy A (2010), Neighbors (2014) and its sequel Neighbors 2: Sorority Rising (2016), The Girl on the Train (2016), and The Boss Baby (2017). She was featured in the second season of the American animated series BoJack Horseman as the voice for the title character's live-in girlfriend Wanda.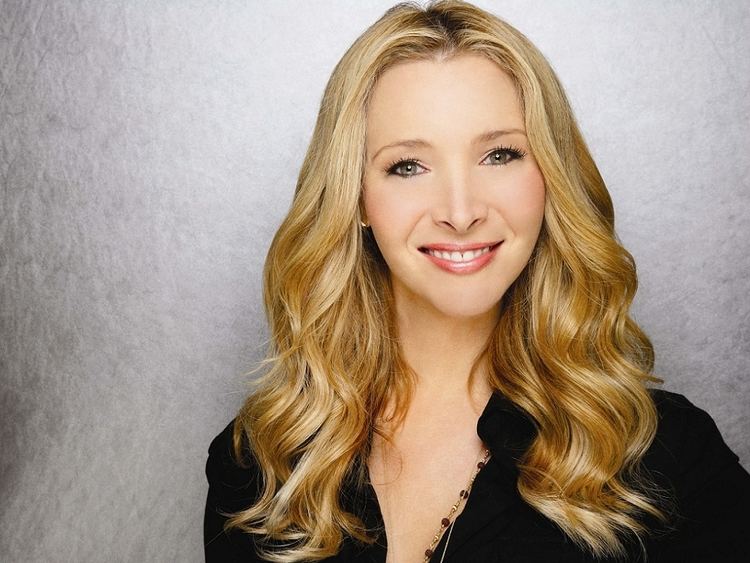 The origin of smelly cat lisa kudrow answers social media questions larry king now ora tv
Early life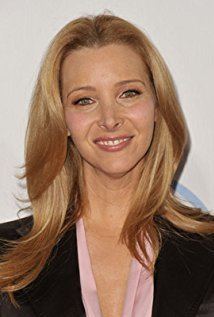 Lisa Kudrow was born in Los Angeles, California, to Nedra S. (née Stern, born 1934), a travel agent, and Lee N. Kudrow (born 1933), a physician who specialized in the treatment of headaches. She has an elder sister, Helene Marla (born 1955), and an elder brother, Santa Monica neurologist David B. Kudrow (born 1957). Kudrow was raised in a middle-class Jewish family and had a Bat Mitzvah ceremony. Her ancestors emigrated from Belarus, Germany, Hungary and Poland, and some of them lived in the village of Ilya, in the Minsk area. Kudrow's paternal grandparents were David Kudrow (born in Mogilev, Belarus) and Gertrude Farberman (born in Ilya, Belarus). Her paternal great-grandmother, Mera Mordejovich, was murdered in Ilya during the Holocaust. Her paternal grandmother immigrated to Brooklyn, where her father grew up.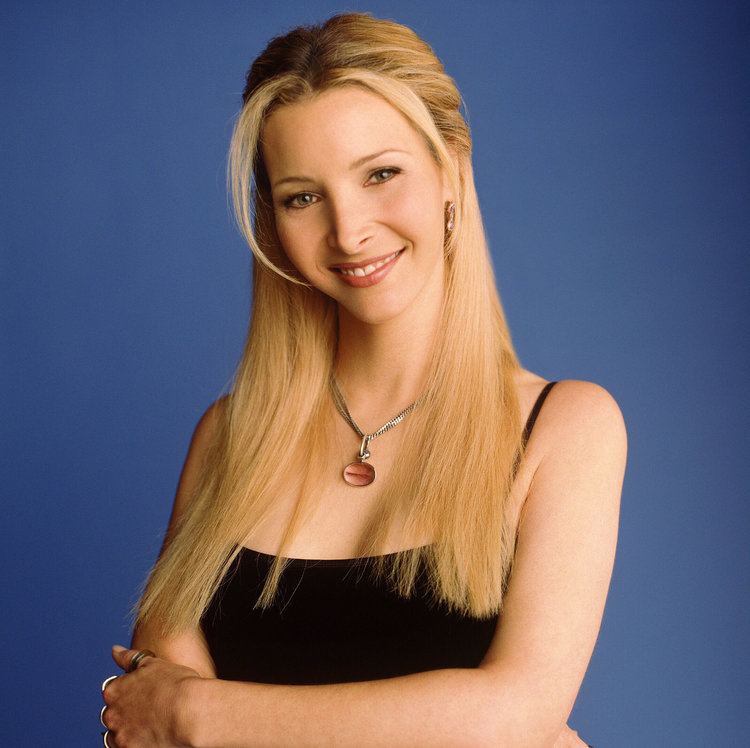 Kudrow attended Portola Middle School in Tarzana, California. In 1979, at the age of 16, she underwent rhinoplasty to reduce the size of her nose. She graduated from Taft High School in Woodland Hills, Los Angeles where then N.W.A. member Eazy-E also attended. Kudrow received her Bachelor of Science degree in Biology from Vassar College, intending to follow in her father's footsteps and research headaches. Kudrow worked on her father's staff for eight years while breaking into acting, earning a research credit on his study on the comparative likelihood of left-handed individuals developing cluster headaches.
1989–1994: Early career
At the urging of her brother's childhood friend, comedian Jon Lovitz, she began her comedic career as a member of The Groundlings, an improv and sketch comedy school in Los Angeles. Kudrow has credited Cynthia Szigeti, her improv teacher at The Groundlings, for changing her perspective on acting, calling her "the best thing that happened, on so many levels." Briefly, Kudrow joined with Conan O'Brien and director Tim Hillman in the short-lived improv troupe Unexpected Company. She was also the only regular female member of the Transformers Comedy Troupe. She played a role in an episode of the NBC sitcom Cheers. She tried out for Saturday Night Live in 1990, but the show chose Julia Sweeney instead. She had a recurring role as Kathy Fleisher in three episodes of season one of the Bob Newhart sitcom Bob (CBS, 1992–1993), a role she played after taking part in the memorable series finale of Newhart's previous series Newhart. Prior to Friends, she appeared in at least two produced network pilots: NBC's Just Temporary (also known as Temporarily Yours) in 1989, playing Nicole; and CBS' Close Encounters (also known as Matchmaker) in 1990, playing a Valley girl. She appeared in the music video for True to the Game by fellow Los Angeles native Ice Cube.
Kudrow was cast to play the role of Roz Doyle in Frasier, but the role was re-cast with Peri Gilpin during the filming of the pilot episode. Kudrow said in 2000 that when rehearsals started, "I knew it wasn't working. I could feel it all slipping away, and I was panicking, which only made things worse". Her first recurring television role was Ursula Buffay, the eccentric waitress on the NBC sitcom Mad About You. Kudrow would reprise the character on the NBC sitcom Friends, in which Kudrow co-starred as massage therapist Phoebe Buffay, Ursula's twin sister.
1994–2004: Breakthrough
For her starring role as Phoebe on Friends (NBC, 1994–2004) Kudrow won the 1998 Emmy Award for Outstanding Supporting Actress in a Comedy Series. According to the Guinness Book of World Records (2005), Kudrow and co-stars Jennifer Aniston and Courteney Cox became the highest paid TV actresses of all time, earning $1 million per episode for the ninth and tenth seasons of Friends. During her tenure on Friends Kudrow appeared in multiple comedic films such as Romy and Michele's High School Reunion, Hanging Up, Marci X, Dr. Dolittle 2, Analyze This and its sequel Analyze That, and dramatic films, such as Wonderland and The Opposite of Sex.
She also guest starred on numerous television series during Friends, including, The Simpsons, Hope and Gloria, King of the Hill, and hosting Saturday Night Live.
2004–present: Post-Friends
Kudrow starred as protagonist Valerie Cherish on the single-season HBO series The Comeback (premiered June 5, 2005), about a has-been sitcom star trying for a comeback. She also served as co-creator, writer, and executive producer. The series was cancelled by HBO before being renewed for a second season nearly a decade after being originally cancelled. Kudrow received two Emmy nominations for Outstanding Lead Actress in a Comedy Series for her work on The Comeback.
Kudrow serves as the executive producer for the American version of the UK television series Who Do You Think You Are?, in which celebrities trace their family trees. The subjects of the first series included Kudrow herself, in which it was discovered her great-grandmother died in the Holocaust.
Kudrow co-created an improvised comedy web series, Web Therapy on Lstudio.com. The improv series, which launched online in 2008, has earned several Webby nominations and one Outstanding Comedic Performance Webby for Kudrow, who plays therapist of unspecified credentials Fiona Wallice. She offers her patients three-minute sessions over iChat. In July 2011, a reformatted, half-hour version of the show premiered on Showtime, before being cancelled in 2015 after four seasons. Kudrow has guest starred on multiple television series such as Cougar Town, BoJack Horseman, Angie Tribeca, and Scandal.
Following Friends, Kudrow has also appeared in films such as Easy A, Hotel for Dogs, Happy Endings, and Neighbors. In 2016, she reprised her role as Carol Gladstone in Neighbors 2: Sorority Rising, and co-starred in the thriller film The Girl on the Train.
Personal life
On May 27, 1995, Kudrow married Michel Stern, a French advertising executive. They have one son, Julian Murray Stern, who was born on May 7, 1998. Kudrow's pregnancy was written into Friends (seasons 4 and 5), with her character Phoebe having triplets as a surrogate mother for her brother Frank and his wife Alice because they were not able to have children. Her fluency in French was also written into Phoebe's character as she struggled to teach Joey.
Filmography
Actress
-
Bright Futures (TV Movie) (post-production)
as
Narrator
-
Time Bandits (TV Series) (post-production)
as
Penelope
- Episode #1.9 - Penelope
- Pilot - Penelope
-
The Parenting (completed)
2021
HouseBroken (TV Series)
as
Honey / Lady Capulet
- Who's a Winner? (2023) - Honey (voice)
- Who's a Mole? (2023) - Honey (voice)
- Who's the Cat-Chelorette? (2023) - Honey (voice)
- Who's a Party Pony? (2023) - Honey (voice)
- Who Ain't Afraid of No Ghosts? (2023) - Honey (voice)
- Who's the Birthday Girl? (2023) - Honey (voice)
- Who's Afraid of Boomsday Again? (2023) - Honey (voice)
- Who's God? (2023) - Honey (voice)
- Who's Getting Up There? (2023) - Honey (voice)
- Who Got Burned? (2023) - Honey (voice)
- Who's Married? (2023) - Honey (voice)
- Who's Nocturnal? (2023) - Honey (voice)
- Who's the Boss? (2023) - Honey (voice)
- Who's Trippin'? (2023) - Honey (voice)
- Who's a Homeowner? (2023) - Honey (voice)
- Who's a Scaredy Cat? (2023) - Honey (voice)
- Who's Obsessed? (A Lifetime Original) (2023) - Honey (voice)
- Who's Having a Merry Trashmas? (2022) - Honey (voice)
- Who's Found Themselves in One of Those Magical Christmas Life Swap Switcheroos? (2022) - Honey / Lady Capulet (voice)
- Who's a Bad Girl? Part 2 (2021) - Honey (voice)
- Who's a Bad Girl? (2021) - Honey (voice)
- Who Done It? (2021) - Honey (voice)
- Who Are You? (2021) - Honey (voice)
- Who's Going to the Vet? (2021) - Honey (voice)
- Who's Getting Cold Feet? (2021) - Honey (voice)
- Who's Afraid of Boomsday? (2021) - Honey (voice)
- Who's a Good Therapist? (2021) - Honey (voice)
- Who's Wild? (2021) - Honey (voice)
- Who Did This? (2021) - Honey (voice)
- Who's a Good Girl? (2021) - Honey (voice)
2022
Rick and Morty (TV Series)
as
Tyrannosaurus Rex God
- Juricksic Mort (2022) - Tyrannosaurus Rex God (voice)
2022
Better Nate Than Ever
as
Aunt Heidi
2020
Space Force (TV Series)
as
Maggie Naird
- Mad (Buff) Confidence (2022) - Maggie Naird
- The Chinese Delegation (2022) - Maggie Naird
- The Inquiry (2022) - Maggie Naird
- Proportionate Response (2020) - Maggie Naird
- It's Good to Be Back on the Moon (2020) - Maggie Naird
- Conjugal Visit (2020) - Maggie Naird
- Lunar Habitat (2020) - Maggie Naird
- The Launch (2020) - Maggie Naird
2021
The Boss Baby: Family Business
as
Grandma (Janice) (voice)
2021
Jack and Lou A Gangster Love Story (Podcast Series)
as
Louise Rolfe / Lou Rolfe
- Rematch (2021) - Louise Rolfe / Lou Rolfe
- Mrs. McGurn (2021) - Louise Rolfe / Lou Rolfe
- Massacre (2021) - Louise Rolfe / Lou Rolfe
- Ingrati (2021) - Louise Rolfe / Lou Rolfe
- Snorky (2021) - Louise Rolfe / Lou Rolfe
- Inseparable (2021) - Louise Rolfe / Lou Rolfe
2020
Feel Good (TV Series)
as
Linda
- Episode #2.3 (2021) - Linda
- Episode #2.6 (2021) - Linda
- Episode #2.1 (2021) - Linda
- Episode #1.6 (2020) - Linda
- Episode #1.4 (2020) - Linda
- Episode #1.2 (2020) - Linda
- Episode #1.1 (2020) - Linda
2020
Good People (TV Movie)
as
Lynn Steele
2020
Death to 2020 (TV Special)
as
Jeanetta Grace Susan
2020
The Good Place (TV Series)
as
Hypatia
- Patty (2020) - Hypatia
2020
Like a Boss
as
Shay Whitmore
2019
Human Discoveries (TV Series)
as
Judy Elk
- And Then They Had a Funeral (2019) - Judy Elk (voice)
- And Then They Discovered the Wheel (2019) - Judy Elk (voice)
- And Then They Played a Game (2019) - Judy Elk (voice)
- And Then They Almost Died (2019) - Judy Elk (voice)
- And Then They Had Guests (2019) - Judy Elk (voice)
- And Then They Became Best Friends (2019) - Judy Elk (voice)
- And Then They Defined the Relationship (2019) - Judy Elk (voice)
- And Then They Lost Fire (2019) - Judy Elk (voice)
- And Then They Got Drunk (2019) - Judy Elk (voice)
- And Then They Discovered Fire (2019) - Judy Elk (voice)
2016
Unbreakable Kimmy Schmidt (TV Series)
as
Lori-Anne Schmidt / Fairy Godmother
- Kimmy Says Bye! (2019) - Lori-Anne Schmidt
- Kimmy Goes to Her Happy Place! (2016) - Fairy Godmother (voice)
- Kimmy Finds Her Mom! (2016) - Lori-Anne Schmidt
2018
Lovesick Fool - Love in the Age of Like (Short)
as
Ozma (voice)
2018
Grace and Frankie (TV Series)
as
Sheree
- The Scavengender Hunt (2018) - Sheree
- The Tappys (2018) - Sheree
- The Lodger (2018) - Sheree
2017
The Boss Baby
as
Mom (voice)
2016
The Girl on the Train
as
Martha
2016
Neighbors 2: Sorority Rising
as
Dean Carol Gladstone
2016
Americano
as
Lucille (voice)
2016
Angie Tribeca (TV Series)
as
Monica Vivarquor
- Pilot (2016) - Monica Vivarquor
2015
BoJack Horseman (TV Series)
as
Wanda Pierce
- Yes And (2015) - Wanda Pierce (voice)
- The Shot (2015) - Wanda Pierce (voice)
- Hank After Dark (2015) - Wanda Pierce (voice)
- Let's Find Out (2015) - Wanda Pierce (voice)
- Higher Love (2015) - Wanda Pierce (voice)
- After the Party (2015) - Wanda Pierce (voice)
- Yesterdayland (2015) - Wanda Pierce (voice)
2011
Web Therapy (TV Series)
as
Fiona Wallice
- Fiona Fulfilled (2015) - Fiona Wallice
- No Stranger to Scandal (2015) - Fiona Wallice
- Lies and Alibis (2015) - Fiona Wallice
- Judicial Oversight (2014) - Fiona Wallice
- Lost on the Young (2014) - Fiona Wallice
- Drink to Forget (2014) - Fiona Wallice
- Charity Galore (2014) - Fiona Wallice
- In Angus We Trust (2014) - Fiona Wallice
- Smile Through the Pain (2014) - Fiona Wallice
- Trust Exercise (2014) - Fiona Wallice
- Arguing in Agreement (2014) - Fiona Wallice
- Call in the Light (2014) - Fiona Wallice
- No Place Like Home (2013) - Fiona Wallice
- Affairs to Remember (2013) - Fiona Wallice
- Husband Hunting (2013) - Fiona Wallice
- Games People Play (2013) - Fiona Wallice
- Love Stories (2013) - Fiona Wallice
- Stage Struck (2013) - Fiona Wallice
- Case Files (2013) - Fiona Wallice
- Believe It or Not (2013) - Fiona Wallice
- Who Doesn't Love Musicals? (2013) - Fiona Wallice
- Relax, Reboot, Revenge (2013) - Fiona Wallice
- Royally F'd (2013) - Fiona Wallice
- Electile Dysfunction (2012) - Fiona Wallice
- Stalk Therapy (2012) - Fiona Wallice
- The Insanity Offense (2012) - Fiona Wallice
- Man-Cave Man (2012) - Fiona Wallice
- Infanticipation (2012) - Fiona Wallice
- Adaptation (2012) - Fiona Wallice
- National Exposure (2012) - Fiona Wallice
- Sister Act (2012) - Fiona Wallice
- Campaign Reform (2012) - Fiona Wallice
- Blindsides and Backslides (2012) - Fiona Wallice
- Getting It Straight (2012) - Fiona Wallice
- Strange Bedfellows (2011) - Fiona Wallice
- Whistle While You Work (2011) - Fiona Wallice
- Psychic Analysis (2011) - Fiona Wallice
- Exposed! (2011) - Fiona Wallice
- We've Got a Secret (2011) - Fiona Wallice
- Shrinking & Growing (2011) - Fiona Wallice
- Public Relations (2011) - Fiona Wallice
- Shrink Rap (2011) - Fiona Wallice
- Desperate Measures (2011) - Fiona Wallice
- Click to Start (2011) - Fiona Wallice
2005
The Comeback (TV Series)
as
Valerie Cherish
- Valerie Gets What She Really Wants (2014) - Valerie Cherish
- Valerie Faces the Critics (2014) - Valerie Cherish
- Valerie Cooks in the Desert (2014) - Valerie Cherish
- Valerie Is Taken Seriously (2014) - Valerie Cherish
- Valerie Saves the Show (2014) - Valerie Cherish
- Valerie Is Brought to Her Knees (2014) - Valerie Cherish
- Valerie Tries to Get Yesterday Back (2014) - Valerie Cherish
- Valerie Makes a Pilot (2014) - Valerie Cherish
- Valerie Does Another Classic Leno (2005) - Valerie Cherish
- Valerie Shines Under Stress (2005) - Valerie Cherish
- Valerie Stands Out on the Red Carpet (2005) - Valerie Cherish
- Valerie Gets a Magazine Cover (2005) - Valerie Cherish
- Valerie Hangs with the Cool Kids (2005) - Valerie Cherish
- Valerie Relaxes in Palm Springs (2005) - Valerie Cherish
- Valerie Saves the Show (2005) - Valerie Cherish
- Valerie Demands Dignity (2005) - Valerie Cherish
- Valerie Stands up for Aunt Sassy (2005) - Valerie Cherish
- Valerie Bonds with the Cast (2005) - Valerie Cherish
- Valerie Triumphs at the Upfronts (2005) - Valerie Cherish
- Pilot (2005) - Valerie Cherish
2008
Web Therapy (TV Series)
as
Fiona Wallice
- Surprising Results (2014) - Fiona Wallice
- Terror Threat (2014) - Fiona Wallice
- State Secrets (2014) - Fiona Wallice
- Coital Consequences (2014) - Fiona Wallice
- Learning Experience (2014) - Fiona Wallice
- Looking at Other Things (2014) - Fiona Wallice
- Net Therapy Redux (2014) - Fiona Wallice
- Sell Out (2014) - Fiona Wallice
- Executor (2014) - Fiona Wallice
- Jeb Therapy (2014) - Fiona Wallice
- Dropping Candy Bars (2014) - Fiona Wallice
- Absolute Last Call (2014) - Fiona Wallice
- All About April (2014) - Fiona Wallice
- Out in the Open (2014) - Fiona Wallice
- Attachment Issues (2014) - Fiona Wallice
- Together But Apart (2014) - Fiona Wallice
- Cunning Chameleon (2014) - Fiona Wallice
- Neighbor/Nuisance (2014) - Fiona Wallice
- Welcome Wagoner (2014) - Fiona Wallice
- Penthouse Problems (2014) - Fiona Wallice
- Potty Training (2014) - Fiona Wallice
- Burdensome Gifts (2014) - Fiona Wallice
- Pump the Brakes (2014) - Fiona Wallice
- Baby Bumps (2014) - Fiona Wallice
- We've Been Played (2014) - Fiona Wallice
- Betsy Boss (2014) - Fiona Wallice
- He Liked You Too Much (2014) - Fiona Wallice
- Marriage Sack (2014) - Fiona Wallice
- Call Me Dad (2014) - Fiona Wallice
- Internetainment (2014) - Fiona Wallice
- Ladrona! Ladrona! Fiona! (2014) - Fiona Wallice
- Replacement Gifts (2014) - Fiona Wallice
- From Before to After (2014) - Fiona Wallice
- You've Come a Long Way Baby (2013) - Fiona Wallice
- Integrate Now (2013) - Fiona Wallice
- Spritzer Surprise (2013) - Fiona Wallice
- Hatching a Plan (2013) - Fiona Wallice
- Penetratress (2013) - Fiona Wallice
- Closer When We're Apart (2013) - Fiona Wallice
- Losing Followers (2013) - Fiona Wallice
- Long-Distance Lovers (2013) - Fiona Wallice
- Swindle in the City (2013) - Fiona Wallice
- Divestment Opportunities (2013) - Fiona Wallice
- Power Balls (2013) - Fiona Wallice
- Deuces Ex Machina (2013) - Fiona Wallice
- Used Cards (2013) - Fiona Wallice
- Extreme Makeover: Hoarder Edition (2013) - Fiona Wallice
- Lucky Charm (2013) - Fiona Wallice
- You Know How I Love Puzzles (2013) - Fiona Wallice
- The Archivist (2013) - Fiona Wallice
- Get It Outta Me!! (2013) - Fiona Wallice
- Rejuvenation (2013) - Fiona Wallice
- You Picked a Winner. (2013) - Fiona Wallice
- Game, Set Up, Match (2013) - Fiona Wallice
- We're in Good with the NRA (2013) - Fiona Wallice
- Just Say This Word (2013) - Fiona Wallice
- Once a Blackmailer- (2013) - Fiona Wallice
- It Might Have Been Ben Tomlund (2013) - Fiona Wallice
- Dixie. Pixie. Smiley Face. (2013) - Fiona Wallice
- Rubber Sheets (2013) - Fiona Wallice
- Now You're Talking About My Mother (2013) - Fiona Wallice
- Inspired By/Stolen From (2013) - Fiona Wallice
- Eff Broadway (2013) - Fiona Wallice
- Encore, Encore! (2013) - Fiona Wallice
- Broadway Babies (2013) - Fiona Wallice
- Witless Protection (2013) - Fiona Wallice
- One Big Russian Family (2013) - Fiona Wallice
- The Family Business (2012) - Fiona Wallice
- Cell Phone (2012) - Fiona Wallice
- Hands-On Therapy (2012) - Fiona Wallice
- Acting Out (2012) - Fiona Wallice
- Come Fly with Me (2012) - Fiona Wallice
- That's How I Role (2012) - Fiona Wallice
- Hooray for Hollywood (2012) - Fiona Wallice
- Heir Today, Gone Tomorrow (2012) - Fiona Wallice
- Speed Bump (2012) - Fiona Wallice
- The Royal Treatment (2012) - Fiona Wallice
- The Host Whisperer (2011) - Fiona Wallice
- Quid Pro Conan (2011) - Fiona Wallice
- Guess Who's Coming to Late Night (2011) - Fiona Wallice
- Publishers Cleaning House (2011) - Fiona Wallice
- Tokens of Affection (2011) - Fiona Wallice
- I Heart New York (2011) - Fiona Wallice
- Morals to the Max (2011) - Fiona Wallice
- Reverse Psychology (2010) - Fiona Wallice
- Healing Touch (2010) - Fiona Wallice
- Aversion Therapy (2010) - Fiona Wallice
- That Old Pratt Magic (2010) - Fiona Wallice
- Mistress of the Web (2010) - Fiona Wallice
- I Love You, Man (2010) - Fiona Wallice
- Dream Girl (2010) - Fiona Wallice
- Can You Get Up? (2010) - Fiona Wallice
- Breaking Up Is Hard to Do (2010) - Fiona Wallice
- Maternity Leave (2010) - Fiona Wallice
- Meet the Press (2010) - Fiona Wallice
- Bringing Up Babies (2010) - Fiona Wallice
- Mom Always Loved Me Best (2010) - Fiona Wallice
- Fiona's Turn (2010) - Fiona Wallice
- Mommy Track (2010) - Fiona Wallice
- Why There Is No 'Sister's Day' (2010) - Fiona Wallice
- Staff Infection (2010) - Fiona Wallice
- Forget Me Not (2010) - Fiona Wallice
- Flying High: Part 3 (2009) - Fiona Wallice
- Flying High: Part 2 (2009) - Fiona Wallice
- Flying High: Part 1 (2009) - Fiona Wallice
- Kiss and Tell: Part 3 (2009) - Fiona Wallice
- Kiss and Tell: Part 2 (2009) - Fiona Wallice
- Kiss and Tell: Part 1 (2009) - Fiona Wallice
- Psychic Friends: Part 2 (2009) - Fiona Wallice
- Psychic Friends: Part 1 (2009) - Fiona Wallice
- Office Politics: Part 1 (2009) - Fiona Wallice
- Office Politics: Part 3 (2009) - Fiona Wallice
- Office Politics: Part 2 (2009) - Fiona Wallice
- Psychic Friends: Part 3 (2009) - Fiona Wallice
- Gossip Girl: Part 3 (2009) - Fiona Wallice
- Gossip Girl: Part 2 (2009) - Fiona Wallice
- Gossip Girl: Part 1 (2009) - Fiona Wallice
- Psycho Analysis: Part 3 (2008) - Fiona Wallice
- Psycho Analysis: Part 2 (2008) - Fiona Wallice
- Exposing the Truth: Part 3 (2008) - Fiona Wallice
- Exposing the Truth: Part 2 (2008) - Fiona Wallice
- Exposing the Truth: Part 1 (2008) - Fiona Wallice
- The Breakthrough: 3 of 3 (2008) - Fiona Wallice
- The Breakthrough: 2 of 3 (2008) - Fiona Wallice
- The Breakthrough: Part 1 (2008) - Fiona Wallice
- Sibling Ribaldry: Part 3 (2008) - Fiona Wallice
- Sibling Ribaldry: Part 2 (2008) - Fiona Wallice
- Sibling Ribaldry: Part 1 (2008) - Fiona Wallice
- Psycho Analysis: Part 1 (2008) - Fiona Wallice
- An Old Flame: Part 3 (2008) - Fiona Wallice
- An Old Flame: Part 2 (2008) - Fiona Wallice
- An Old Flame: Part 1 (2008) - Fiona Wallice
2014
Neighbors
as
Dean Carol Gladstone
2013
Scandal (TV Series)
as
Congresswoman Josephine Marcus
- Vermont Is for Lovers, Too (2013) - Congresswoman Josephine Marcus
- Icarus (2013) - Congresswoman Josephine Marcus
- More Cattle, Less Bull (2013) - Congresswoman Josephine Marcus
- Say Hello to My Little Friend (2013) - Congresswoman Josephine Marcus
2013
Wendell and Vinnie (TV Series)
as
Natasha Kraf
- Swindle & Vinnie (2013) - Natasha Kraf
2011
Allen Gregory (TV Series)
as
Sheila
- Mom Sizemore (2011) - Sheila (voice)
2010
Cougar Town (TV Series)
as
Dr. Amy Evans
- Rhino Skin (2010) - Dr. Amy Evans
2009
The Other Woman
as
Carolyn
2009
Hotel for Dogs
as
Lois Scudder
2007
P.S. I Love You
as
Denise
2006
American Dad! (TV Series)
as
The Ghost of Christmas Past
- The Best Christmas Story Never Told (2006) - The Ghost of Christmas Past (voice)
2005
Hopeless Pictures (TV Series)
as
Sandy
- Episode #1.4 (2005) - Sandy (voice)
- Episode #1.2 (2005) - Sandy (voice)
2004
Father of the Pride (TV Series short)
as
Foo-Lin / Foo Lin
- The Siegfried and Roy Fantasy Experience Movie (2005) - Foo-Lin (voice)
- What's Black and White and Depressed All Over? (2004) - Foo Lin (voice)
1994
Friends (TV Series)
as
Phoebe Buffay / Ursula Buffay
- The Last One (2004) - Phoebe Buffay
- The One with Rachel's Going Away Party (2004) - Phoebe Buffay
- The One Where Estelle Dies (2004) - Phoebe Buffay
- The One with Princess Consuela (2004) - Phoebe Buffay
- The One Where Joey Speaks French (2004) - Phoebe Buffay
- The One with Phoebe's Wedding (2004) - Phoebe Buffay
- The One Where the Stripper Cries (2004) - Phoebe Buffay
- The One Where Chandler Gets Caught (2004) - Phoebe Buffay
- The One with the Birth Mother (2004) - Phoebe Buffay
- The One with the Late Thanksgiving (2003) - Phoebe Buffay
- The One with the Home Study (2003) - Phoebe Buffay
- The One with Ross' Grant (2003) - Phoebe Buffay
- The One Where Rachel's Sister Babysits (2003) - Phoebe Buffay
- The One with the Cake (2003) - Phoebe Buffay
- The One with Ross's Tan (2003) - Phoebe Buffay
- The One Where Ross Is Fine (2003) - Phoebe Buffay
- The One After Joey and Rachel Kiss (2003) - Phoebe Buffay
- The One in Barbados (2003) - Phoebe Buffay
- The One with the Donor (2003) - Phoebe Buffay
- The One with the Fertility Test (2003) - Phoebe Buffay
- The One with the Soap Opera Party (2003) - Phoebe Buffay
- The One with Rachel's Dream (2003) - Phoebe Buffay
- The One with the Lottery (2003) - Phoebe Buffay
- The One with the Memorial Service (2003) - Phoebe Buffay
- The One with the Boob Job (2003) - Phoebe Buffay
- The One with the Mugging (2003) - Phoebe Buffay
- The One with the Blind Dates (2003) - Phoebe Buffay
- The One Where Monica Sings (2003) - Phoebe Buffay
- The One with Phoebe's Rats (2003) - Phoebe Buffay
- The One Where Rachel Goes Back to Work (2003) - Phoebe Buffay
- The One with Christmas in Tulsa (2002) - Phoebe Buffay
- The One with Rachel's Phone Number (2002) - Phoebe Buffay
- The One with Rachel's Other Sister (2002) - Phoebe Buffay
- The One with Ross's Inappropriate Song (2002) - Phoebe Buffay
- The One with the Male Nanny (2002) - Phoebe Buffay
- The One with Phoebe's Birthday Dinner (2002) - Phoebe Buffay
- The One with the Sharks (2002) - Phoebe Buffay
- The One with the Pediatrician (2002) - Phoebe Buffay
- The One Where Emma Cries (2002) - Phoebe Buffay
- The One Where No One Proposes (2002) - Phoebe Buffay
- The One Where Rachel Has a Baby: Part 2 (2002) - Phoebe Buffay
- The One Where Rachel Has a Baby: Part 1 (2002) - Phoebe Buffay
- The One Where Rachel Is Late (2002) - Phoebe Buffay
- The One with the Cooking Class (2002) - Phoebe Buffay
- The One with the Baby Shower (2002) - Phoebe Buffay
- The One with Joey's Interview (2002) - Phoebe Buffay
- The One in Massapequa (2002) - Phoebe Buffay
- The One with the Tea Leaves (2002) - Phoebe Buffay
- The One Where Joey Tells Rachel (2002) - Phoebe Buffay
- The One with the Birthing Video (2002) - Phoebe Buffay
- The One with the Secret Closet (2002) - Phoebe Buffay
- The One Where Chandler Takes a Bath (2002) - Phoebe Buffay
- The One Where Joey Dates Rachel (2002) - Phoebe Buffay
- The One with Ross's Step Forward (2001) - Phoebe Buffay
- The One with Monica's Boots (2001) - Phoebe Buffay
- The One with the Rumor (2001) - Phoebe Buffay
- The One with the Stripper (2001) - Phoebe Buffay
- The One with the Stain (2001) - Phoebe Buffay
- The One with the Halloween Party (2001) - Phoebe Buffay / Ursula Buffay
- The One with Rachel's Date (2001) - Phoebe Buffay
- The One with the Videotape (2001) - Phoebe Buffay
- The One Where Rachel Tells- (2001) - Phoebe Buffay
- The One with the Red Sweater (2001) - Phoebe Buffay
- The One After I Do (2001) - Phoebe Buffay
- The One with Monica and Chandler's Wedding: Part 2 (2001) - Phoebe Buffay
- The One with Monica and Chandler's Wedding: Part 1 (2001) - Phoebe Buffay
- The One with Chandler's Dad (2001) - Phoebe Buffay
- The One with the Vows (2001) - Phoebe Buffay
- The One with Rachel's Big Kiss (2001) - Phoebe Buffay
- The One with Ross and Monica's Cousin (2001) - Phoebe Buffay
- The One with Joey's Award (2001) - Phoebe Buffay
- The One with the Cheap Wedding Dress (2001) - Phoebe Buffay
- The One with the Truth About London (2001) - Phoebe Buffay
- The One with Joey's New Brain (2001) - Phoebe Buffay
- The One Where They All Turn Thirty (2001) - Phoebe Buffay / Ursula Buffay
- The One Where Rosita Dies (2001) - Phoebe Buffay
- The One Where They're Up All Night (2001) - Phoebe Buffay
- The One with All the Cheesecakes (2001) - Phoebe Buffay
- The One with the Holiday Armadillo (2000) - Phoebe Buffay
- The One with All the Candy (2000) - Phoebe Buffay
- The One Where Chandler Doesn't Like Dogs (2000) - Phoebe Buffay
- The One with Ross's Library Book (2000) - Phoebe Buffay
- The One with the Nap Partners (2000) - Phoebe Buffay
- The One with the Engagement Picture (2000) - Phoebe Buffay
- The One with Rachel's Assistant (2000) - Phoebe Buffay
- The One with Phoebe's Cookies (2000) - Phoebe Buffay
- The One with Monica's Thunder (2000) - Phoebe Buffay
- The One with Rachel's Book (2000) - Phoebe Buffay
- The One with the Proposal (2000) - Phoebe Buffay
- The One with the Proposal (2000) - Phoebe Buffay
- The One with the Ring (2000) - Phoebe Buffay
- The One Where Paul's the Man (2000) - Phoebe Buffay
- The One Where Ross Meets Elizabeth's Dad (2000) - Phoebe Buffay
- The One with Mac and C.H.E.E.S.E. (2000) - Phoebe Buffay
- The One with Joey's Fridge (2000) - Phoebe Buffay
- The One Where Ross Dates a Student (2000) - Phoebe Buffay
- The One with Unagi (2000) - Phoebe Buffay
- The One That Could Have Been (2000) - Phoebe Buffay
- The One That Could Have Been (2000) - Phoebe Buffay
- The One Where Chandler Can't Cry (2000) - Phoebe Buffay / Ursula Buffay
- The One with Rachel's Sister (2000) - Phoebe Buffay
- The One with the Joke (2000) - Phoebe Buffay
- The One with the Apothecary Table (2000) - Phoebe Buffay
- The One with the Routine (1999) - Phoebe Buffay
- The One Where Ross Got High (1999) - Phoebe Buffay
- The One with Ross' Teeth (1999) - Phoebe Buffay
- The One Where Phoebe Runs (1999) - Phoebe Buffay
- The One on the Last Night (1999) - Phoebe Buffay
- The One with Joey's Porsche (1999) - Phoebe Buffay
- The One Where Joey Loses His Insurance (1999) - Phoebe Buffay
- The One with Ross's Denial (1999) - Phoebe Buffay
- The One Where Ross Hugs Rachel (1999) - Phoebe Buffay
- The One After Vegas (1999) - Phoebe Buffay (as Lisa Kudrow Arquette)
- The One in Vegas: Part 2 (1999) - Phoebe Buffay
- The One in Vegas: Part 1 (1999) - Phoebe Buffay
- The One with Joey's Big Break (1999) - Phoebe Buffay
- The One with the Ball (1999) - Phoebe Buffay
- The One with the Ride Along (1999) - Phoebe Buffay
- The One Where Ross Can't Flirt (1999) - Phoebe Buffay
- The One Where Rachel Smokes (1999) - Phoebe Buffay
- The One with Rachel's Inadvertent Kiss (1999) - Phoebe Buffay
- The One with the Cop (1999) - Phoebe Buffay
- The One with the Girl Who Hits Joey (1999) - Phoebe Buffay
- The One Where Everybody Finds Out (1999) - Phoebe Buffay
- The One with Joey's Bag (1999) - Phoebe Buffay / Ursula Buffay
- The One with Chandler's Work Laugh (1999) - Phoebe Buffay
- The One with All the Resolutions (1999) - Phoebe Buffay
- The One with the Inappropriate Sister (1998) - Phoebe Buffay
- The One with Ross's Sandwich (1998) - Phoebe Buffay
- The One with All the Thanksgivings (1998) - Phoebe Buffay
- The One Where Ross Moves In (1998) - Phoebe Buffay
- The One with the Yeti (1998) - Phoebe Buffay
- The One with the Kips (1998) - Phoebe Buffay
- The One Where Phoebe Hates PBS (1998) - Phoebe Buffay
- The One Hundredth (1998) - Phoebe Buffay
- The One with All the Kissing (1998) - Phoebe Buffay
- The One After Ross Says Rachel (1998) - Phoebe Buffay
- The One with Ross's Wedding: Part 2 (1998) - Phoebe Buffay
- The One with Ross's Wedding (1998) - Phoebe Buffay
- The One with the Worst Best Man Ever (1998) - Phoebe Buffay
- The One with the Invitation (1998) - Phoebe Buffay
- The One with All the Wedding Dresses (1998) - Phoebe Buffay
- The One with All the Haste (1998) - Phoebe Buffay
- The One with Rachel's New Dress (1998) - Phoebe Buffay
- The One with the Free Porn (1998) - Phoebe Buffay
- The One with the Fake Party (1998) - Phoebe Buffay
- The One with All the Rugby (1998) - Phoebe Buffay
- The One with Joey's Dirty Day (1998) - Phoebe Buffay
- The One with Rachel's Crush (1998) - Phoebe Buffay
- The One with the Embryos (1998) - Phoebe Buffay
- The One with Phoebe's Uterus (1998) - Phoebe Buffay
- The One with the Girl from Poughkeepsie (1997) - Phoebe Buffay
- The One Where They're Going to Party! (1997) - Phoebe Buffay
- The One with Chandler in a Box (1997) - Phoebe Buffay
- The One Where Chandler Crosses the Line (1997) - Phoebe Buffay
- The One with the Dirty Girl (1997) - Phoebe Buffay
- The One with Joey's New Girlfriend (1997) - Phoebe Buffay
- The One with the Ballroom Dancing (1997) - Phoebe Buffay
- The One with the 'Cuffs (1997) - Phoebe Buffay
- The One with the Cat (1997) - Phoebe Buffay
- The One with the Jellyfish (1997) - Phoebe Buffay / Ursula Buffay
- The One at the Beach (1997) - Phoebe Buffay
- The One with the Ultimate Fighting Champion (1997) - Phoebe Buffay
- The One with Ross's Thing (1997) - Phoebe Buffay
- The One with the Screamer (1997) - Phoebe Buffay
- The One with the Chick and the Duck (1997) - Phoebe Buffay
- The One with the Dollhouse (1997) - Phoebe Buffay
- The One with the Tiny T-Shirt (1997) - Phoebe Buffay
- The One with the Hypnosis Tape (1997) - Phoebe Buffay
- The One Without the Ski Trip (1997) - Phoebe Buffay
- The One with the Morning After (1997) - Phoebe Buffay
- The One Where Ross and Rachel Take a Break (1997) - Phoebe Buffay
- The One with Phoebe's Ex-Partner (1997) - Phoebe Buffay
- The One Where Monica and Richard Are Just Friends (1997) - Phoebe Buffay
- The One with All the Jealousy (1997) - Phoebe Buffay
- The One Where Chandler Can't Remember Which Sister (1997) - Phoebe Buffay
- The One Where Rachel Quits (1996) - Phoebe Buffay
- The One with the Football (1996) - Phoebe Buffay
- The One with the Giant Poking Device (1996) - Phoebe Buffay
- The One with the Race Car Bed (1996) - Phoebe Buffay
- The One with the Flashback (1996) - Phoebe Buffay
- The One with Frank Jr. (1996) - Phoebe Buffay
- The One with the Metaphorical Tunnel (1996) - Phoebe Buffay
- The One with the Jam (1996) - Phoebe Buffay / Ursula Buffay
- The One Where No One's Ready (1996) - Phoebe Buffay
- The One with the Princess Leia Fantasy (1996) - Phoebe Buffay
- The One with Barry and Mindy's Wedding (1996) - Phoebe Buffay
- The One with the Chicken Pox (1996) - Phoebe Buffay
- The One with the Two Parties (1996) - Phoebe Buffay
- The One with the Bullies (1996) - Phoebe Buffay
- The One Where Old Yeller Dies (1996) - Phoebe Buffay
- The One Where Eddie Won't Go (1996) - Phoebe Buffay
- The One Where Dr. Ramoray Dies (1996) - Phoebe Buffay
- The One Where Eddie Moves In (1996) - Phoebe Buffay
- The One Where Joey Moves Out (1996) - Phoebe Buffay
- The One Where Ross and Rachel- You Know (1996) - Phoebe Buffay
- The One with the Prom Video (1996) - Phoebe Buffay
- The One After the Superbowl: Part 2 (1996) - Phoebe Buffay
- The One After the Superbowl: Part 1 (1996) - Phoebe Buffay
- The One with the Lesbian Wedding (1996) - Phoebe Buffay
- The One with Russ (1996) - Phoebe Buffay
- The One with Phoebe's Dad (1995) - Phoebe Buffay
- The One with the List (1995) - Phoebe Buffay
- The One Where Ross Finds Out (1995) - Phoebe Buffay
- The One with the Baby on the Bus (1995) - Phoebe Buffay
- The One with Five Steaks and an Eggplant (1995) - Phoebe Buffay
- The One with Phoebe's Husband (1995) - Phoebe Buffay
- The One Where Heckles Dies (1995) - Phoebe Buffay
- The One with the Breast Milk (1995) - Phoebe Buffay
- The One with Ross's New Girlfriend (1995) - Phoebe Buffay
- The One Where Rachel Finds Out (1995) - Phoebe Buffay
- The One with the Birth (1995) - Phoebe Buffay
- The One with the Ick Factor (1995) - Phoebe Buffay
- The One with the Fake Monica (1995) - Phoebe Buffay
- The One with the Evil Orthodontist (1995) - Phoebe Buffay
- The One Where the Monkey Gets Away (1995) - Phoebe Buffay
- The One with All the Poker (1995) - Phoebe Buffay
- The One with Two Parts: Part 2 (1995) - Phoebe Buffay / Ursula Buffay
- The One with Two Parts: Part 1 (1995) - Phoebe Buffay / Ursula Buffay
- The One with the Stoned Guy (1995) - Phoebe Buffay
- The One with the Candy Hearts (1995) - Phoebe Buffay
- The One with the Boobies (1995) - Phoebe Buffay
- The One with the Dozen Lasagnas (1995) - Phoebe Buffay
- The One with Mrs. Bing (1995) - Phoebe Buffay
- The One with the Monkey (1994) - Phoebe Buffay
- The One Where Underdog Gets Away (1994) - Phoebe Buffay
- The One Where Nana Dies Twice (1994) - Phoebe Buffay
- The One with the Blackout (1994) - Phoebe Buffay
- The One with the Butt (1994) - Phoebe Buffay
- The One with the East German Laundry Detergent (1994) - Phoebe Buffay
- The One with George Stephanopoulos (1994) - Phoebe Buffay
- The One with the Thumb (1994) - Phoebe Buffay
- The One with the Sonogram at the End (1994) - Phoebe Buffay
- The One Where Monica Gets a Roommate (1994) - Phoebe Buffay
2003
Wonderland
as
Sharon Holmes
2002
Analyze That
as
Laura Sobel
2002
Analyze That: Gag Reel (Video short)
as
Laura Sobel
2001
Blue's Clues (TV Series)
as
The Baby Doctor
- The Baby's Here! (2001) - The Baby Doctor (voice)
2001
Dr. Dolittle 2
as
Ava (voice)
2001
All Over the Guy
as
Marie
2001
King of the Hill (TV Series)
as
Amy Pittman
- The Exterminator (2001) - Amy Pittman (voice)
1992
Mad About You (TV Series)
as
Ursula Buffay / Karen
- The Final Frontier (1999) - Ursula Buffay (uncredited)
- The Final Frontier (1999) - Ursula Buffay
- The Thanksgiving Show (1998) - Ursula Buffay
- Fire at Riff's (1998) - Ursula Buffay
- The Magic Pants (1997) - Ursula Buffay
- Guardianhood (1997) - Ursula Buffay
- Up in Smoke (1995) - Ursula Buffay
- How to Fall in Love (1995) - Ursula Buffay
- Once More with Feeling (1994) - Ursula Buffay
- Pandora's Box (1994) - Ursula Buffay
- Escape from New York (1994) - Ursula Buffay
- With This Ring (1994) - Ursula Buffay
- Storms We Cannot Weather (1994) - Ursula Buffay
- Love Letters (1994) - Ursula Buffay
- The Tape (1994) - Ursula Buffay
- Cold Feet (1994) - Ursula Buffay
- Virtual Reality (1994) - Ursula Buffay
- The Late Show (1994) - Ursula Buffay
- Paul Is Dead (1994) - Ursula Buffay
- Edna Returns (1993) - Ursula Buffay
- It's a Wrap (1993) - Ursula Buffay
- Natural History (1993) - Ursula Buffay
- Married to the Job (1993) - Ursula Buffay
- Met Someone (1992) - Karen
1999
Analyze This
as
Laura MacNamara Sobel
1998
Hercules (TV Series)
as
Aphrodite
- Hercules and the Green-Eyed Monster (1999) - Aphrodite (voice)
- Hercules and the Gorgon (1999) - Aphrodite (voice)
- Hercules and the Dream Date (1998) - Aphrodite (voice)
- Hercules and the Big Kiss (1998) - Aphrodite (voice)
1998
The Simpsons (TV Series)
as
Alex Whitney
- Lard of the Dance (1998) - Alex Whitney (voice)
1998
The Opposite of Sex
as
Lucia DeLury
1997
Romy and Michele's High School Reunion
as
Michele
1997
Dr. Katz, Professional Therapist (TV Series)
as
Lisa
- Reunion (1997) - Lisa (voice)
1996
Duckman: Private Dick/Family Man (TV Series)
as
Female Beta Maxians
- The One with Lisa Kudrow in a Small Role (1996) - Female Beta Maxians (voice)
1996
Hope & Gloria (TV Series)
as
Phoebe Buffay
- A New York Story (1996) - Phoebe Buffay
1995
The Rembrandts: I'll Be There for You (Music Video)
as
Phoebe Buffay
1994
The Crazysitter
as
Adrian Wexler-Jones
1994
In the Heat of Passion II: Unfaithful
as
Teller
1993
Coach (TV Series)
as
Lauren / Nurse Alice
- Like Father, Like Daughter (1994) - Lauren
- About Face (1993) - Nurse Alice
1993
Bob (TV Series)
as
Kathy Fleisher
- The Entertainer (1993) - Kathy Fleisher
- Tell Them Willy Mammoth Is Here (1993) - Kathy Fleisher
- Bob and Kaye and Jerry and Patty (1993) - Kathy Fleisher
1993
Flying Blind (TV Series)
as
Amy
- My Dinner with Brad Schimmel (1993) - Amy
1992
Dance with Death
as
Millie
1992
Room for Two (TV Series)
as
Woman in Black
- Not Quite- Room for Two (1992) - Woman in Black
1992
In the Heat of Passion
as
Bank Teller
1991
Murder in High Places (TV Movie)
as
Miss Stitch
1991
The Unborn
as
Louisa Krelm
1990
Close Encounters (TV Movie)
as
Valley Girl
1990
Lifestories (TV Series)
- Jerry Forchette (1990)
1990
Life Goes On (TV Series)
as
Stella
- Becca and the Band (1990) - Stella
1990
Newhart (TV Series)
as
Sada
- The Last Newhart (1990) - Sada
1990
To the Moon, Alice (Short)
as
Friend of Perky Girl
1989
L.A. on $5 a Day
as
Charmer
1989
Cheers (TV Series)
as
Emily
- Two Girls for Every Boyd (1989) - Emily
1989
Just Temporary (TV Movie)
as
Nicole
1989
Married to the Mob (TV Movie)
Producer
2022
HouseBroken (TV Series) (co-executive producer - 19 episodes)
- Who's a Winner? (2023) - (co-executive producer)
- Who's a Mole? (2023) - (co-executive producer)
- Who's the Cat-Chelorette? (2023) - (co-executive producer)
- Who's a Party Pony? (2023) - (co-executive producer)
- Who Ain't Afraid of No Ghosts? (2023) - (co-executive producer)
- Who's the Birthday Girl? (2023) - (co-executive producer)
- Who's Afraid of Boomsday Again? (2023) - (co-executive producer)
- Who's God? (2023) - (co-executive producer)
- Who's Getting Up There? (2023) - (co-executive producer)
- Who Got Burned? (2023) - (co-executive producer)
- Who's Married? (2023) - (co-executive producer)
- Who's Nocturnal? (2023) - (co-executive producer)
- Who's the Boss? (2023) - (co-executive producer)
- Who's Trippin'? (2023) - (co-executive producer)
- Who's a Homeowner? (2023) - (co-executive producer)
- Who's a Scaredy Cat? (2023) - (co-executive producer)
- Who's Obsessed? (A Lifetime Original) (2023) - (co-executive producer)
- Who's Having a Merry Trashmas? (2022) - (co-executive producer)
- Who's Found Themselves in One of Those Magical Christmas Life Swap Switcheroos? (2022) - (co-executive producer)
2018
25 Words or Less (TV Series) (executive producer - 219 episodes)
- Meredith Vieira's Flailing Man (2022) - (executive producer)
- Cheri Oteri Exposes the Show (2022) - (executive producer)
- 25 Words or Less Turns FOUR! (2022) - (executive producer)
- Steven Weber, Mary Lynn Rajskub, Wilson Cruz, Alison Sweeney (2020) - (executive producer)
- Mary McCormack, Oscar Nunez, Kate Flannery, Ana Ortiz (2020) - (executive producer)
- WWE Superstars: Ali, Apollo Crews, Naomi, Natalya (2020) - (executive producer)
- Jessica Tuck, Lisa Kudrow, Nicole Sullivan, Ileana Douglas (2020) - (executive producer)
- Jaleel White, Missi Pyle, Bill Engvall, Constance Zimmer (2019) - (executive producer)
- Melissa Peterman, John Michael Higgins, Greg Grunberg, Rick Fox (2019) - (executive producer)
2010
Who Do You Think You Are? (TV Series documentary) (executive producer - 78 episodes)
- Nick Offerman (2022) - (executive producer)
- Billy Porter (2022) - (executive producer)
- Regina King (2018) - (executive producer)
- Matthew Morrison (2018) - (executive producer)
- Josh Duhamel (2018) - (executive producer)
- Mandy Moore (2018) - (executive producer)
- Jean Smart (2018) - (executive producer)
- Molly Shannon (2018) - (executive producer)
- Hilary Duff (2018) - (executive producer)
- Megan Mullaly (2018) - (executive producer)
- Laverne Cox (2018) - (executive producer)
- Jon Cryer (2018) - (executive producer)
- John Stamos (2017) - (executive producer)
- Smokey Robinson (2017) - (executive producer)
- Noah Wyle (2017) - (executive producer)
- Jennifer Grey (2017) - (executive producer)
- Julie Bowen (2017) - (executive producer)
- Courteney Cox (2017) - (executive producer)
- Lea Michele (2016) - (executive producer)
- Chris Noth (2016) - (executive producer)
- Molly Ringwald (2016) - (executive producer)
- Katey Sagal (2016) - (executive producer)
- Scott Foley (2016) - (executive producer)
- Aisha Tyler (2016) - (executive producer)
- Tom Bergeron (2015) - (executive producer)
- Bryan Cranston (2015) - (executive producer)
- Alfre Woodard (2015) - (executive producer)
- J.K. Rowling (2015) - (executive producer)
- Ginnifer Goodwin (2015) - (executive producer)
- Melissa Etheridge (2015) - (executive producer)
- Bill Paxton (2015) - (executive producer)
- America Ferrera (2015) - (executive producer)
- Tony Goldwyn (2015) - (executive producer)
- Sean Hayes (2015) - (executive producer)
- Angie Harmon (2015) - (executive producer)
- Josh Groban (2015) - (executive producer)
- Julie Chen (2015) - (executive producer)
- Minnie Driver (2014) - (executive producer)
- Kelsey Grammer (2014) - (executive producer)
- Valerie Bertinelli (2014) - (executive producer)
- Rachel and Kayleen McAdams (2014) - (executive producer)
- Jesse Tyler Ferguson (2014) - (executive producer)
- Cynthia Nixon (2014) - (executive producer)
- Jim Parsons (2013) - (executive producer)
- Trisha Yearwood (2013) - (executive producer)
- Cindy Crawford (2013) - (executive producer)
- Chris O'Donnell (2013) - (executive producer)
- Zooey Deschanel (2013) - (executive producer)
- Chelsea Handler (2013) - (executive producer)
- Christina Applegate (2013) - (executive producer)
- Kelly Clarkson (2013) - (executive producer)
- Paula Deen (2012) - (executive producer)
- Jason Sudeikis (2012) - (executive producer)
- Rashida Jones (2012) - (executive producer)
- Rob Lowe (2012) - (executive producer)
- Edie Falco (2012) - (executive producer)
- Rita Wilson (2012) - (executive producer)
- Helen Hunt (2012) - (executive producer)
- Jerome Bettis (2012) - (executive producer)
- Reba McEntire (2012) - (executive producer)
- Blair Underwood (2012) - (executive producer)
- Marisa Tomei (2012) - (executive producer)
- Martin Sheen (2012) - (executive producer)
- Gwyneth Paltrow (2011) - (executive producer)
- Ashley Judd (2011) - (executive producer)
- Steve Buscemi (2011) - (executive producer)
- Lionel Richie (2011) - (executive producer)
- Kim Cattrall (2011) - (executive producer)
- Rosie O'Donnell (2011) - (executive producer)
- Tim McGraw (2011) - (executive producer)
- Vanessa Williams (2011) - (executive producer)
- Spike Lee (2010) - (executive producer)
- Susan Sarandon (2010) - (executive producer)
- Brooke Shields (2010) - (executive producer)
- Matthew Broderick (2010) - (executive producer)
- Lisa Kudrow (2010) - (executive producer)
- Emmitt Smith (2010) - (executive producer)
- Sarah Jessica Parker (2010) - (executive producer)
2021
Friends: The Reunion (TV Special documentary) (executive producer)
2020
Good People (TV Movie) (executive producer)
2019
Ghosting: The Spirit of Christmas (TV Movie) (executive producer)
2017
Campus Catwalk (TV Series) (executive producer)
2014
It Got Better (TV Series documentary) (executive producer - 18 episodes)
- It Got Better Featuring Wanda Sykes (2016) - (executive producer)
- It Got Better Featuring Ian McKellen (2016) - (executive producer)
- It Got Better Featuring EJ Johnson (2016) - (executive producer)
- It Got Better Featuring Raven-Symoné (2016) - (executive producer)
- It Got Better Featuring Candis Cayne (2016) - (executive producer)
- It Got Better Featuring Adam Lambert (2016) - (executive producer)
- It Got Better Featuring RuPaul (2015) - (executive producer)
- It Got Better Featuring Andrew Rannells (2015) - (executive producer)
- It Got Better Featuring Janet Mock (2015) - (executive producer)
- It Got Better Featuring Portia De Rossi (2015) - (executive producer)
- It Got Better Featuring Nate Berkus (2015) - (executive producer)
- It Got Better Featuring Rosie O'Donnell (2015) - (executive producer)
- It Got Better Featuring George Takei (2014) - (executive producer)
- It Got Better Featuring Laverne Cox (2014) - (executive producer)
- It Got Better Featuring Jason Collins (2014) - (executive producer)
- It Got Better Featuring Tegan and Sara (2014) - (executive producer)
- It Got Better Featuring Tim Gunn (2014) - (executive producer)
- It Got Better Featuring Jane Lynch (2014) - (executive producer)
2016
Web Therapy (TV Series) (consulting executive producer - 18 episodes)
2015
Shitty Boyfriends (TV Series) (executive producer - 8 episodes)
- Return of the King (2015) - (executive producer)
- Judgment Day (2015) - (executive producer)
- A New Hope (2015) - (executive producer)
- Friends First (2015) - (executive producer)
- Know Your Limitations (2015) - (executive producer)
- The Moment Bless Him (2015) - (executive producer)
- Love at First Sight (2015) - (executive producer)
- Better Off Alone (2015) - (executive producer)
2011
Web Therapy (TV Series) (executive producer - 44 episodes)
- Fiona Fulfilled (2015) - (executive producer)
- No Stranger to Scandal (2015) - (executive producer)
- Lies and Alibis (2015) - (executive producer)
- Judicial Oversight (2014) - (executive producer)
- Lost on the Young (2014) - (executive producer)
- Drink to Forget (2014) - (executive producer)
- Charity Galore (2014) - (executive producer)
- In Angus We Trust (2014) - (executive producer)
- Smile Through the Pain (2014) - (executive producer)
- Trust Exercise (2014) - (executive producer)
- Arguing in Agreement (2014) - (executive producer)
- Call in the Light (2014) - (executive producer)
- No Place Like Home (2013) - (executive producer)
- Affairs to Remember (2013) - (executive producer)
- Husband Hunting (2013) - (executive producer)
- Games People Play (2013) - (executive producer)
- Love Stories (2013) - (executive producer)
- Stage Struck (2013) - (executive producer)
- Case Files (2013) - (executive producer)
- Believe It or Not (2013) - (executive producer)
- Who Doesn't Love Musicals? (2013) - (executive producer)
- Relax, Reboot, Revenge (2013) - (executive producer)
- Royally F'd (2013) - (executive producer)
- Electile Dysfunction (2012) - (executive producer)
- Stalk Therapy (2012) - (executive producer)
- The Insanity Offense (2012) - (executive producer)
- Man-Cave Man (2012) - (executive producer)
- Infanticipation (2012) - (executive producer)
- Adaptation (2012) - (executive producer)
- National Exposure (2012) - (executive producer)
- Sister Act (2012) - (executive producer)
- Campaign Reform (2012) - (executive producer)
- Blindsides and Backslides (2012) - (executive producer)
- Getting It Straight (2012) - (executive producer)
- Strange Bedfellows (2011) - (executive producer)
- Whistle While You Work (2011) - (executive producer)
- Psychic Analysis (2011) - (executive producer)
- Exposed! (2011) - (executive producer)
- We've Got a Secret (2011) - (executive producer)
- Shrinking & Growing (2011) - (executive producer)
- Public Relations (2011) - (executive producer)
- Shrink Rap (2011) - (executive producer)
- Desperate Measures (2011) - (executive producer)
- Click to Start (2011) - (executive producer)
2005
The Comeback (TV Series) (executive producer - 21 episodes)
- Valerie Gets What She Really Wants (2014) - (executive producer)
- Valerie Faces the Critics (2014) - (executive producer)
- Valerie Cooks in the Desert (2014) - (executive producer)
- Valerie Is Taken Seriously (2014) - (executive producer)
- Valerie Saves the Show (2014) - (executive producer)
- Valerie Is Brought to Her Knees (2014) - (executive producer)
- Valerie Tries to Get Yesterday Back (2014) - (executive producer)
- Valerie Makes a Pilot (2014) - (executive producer)
- Valerie Does Another Classic Leno (2005) - (executive producer)
- Valerie Shines Under Stress (2005) - (executive producer)
- Valerie Stands Out on the Red Carpet (2005) - (executive producer)
- Valerie Gets a Magazine Cover (2005) - (executive producer)
- Valerie Hangs with the Cool Kids (2005) - (executive producer)
- Valerie Relaxes in Palm Springs (2005) - (executive producer)
- Valerie Saves the Show (2005) - (executive producer)
- Valerie Demands Dignity (2005) - (executive producer)
- Valerie Stands up for Aunt Sassy (2005) - (executive producer)
- Valerie Bonds with the Cast (2005) - (executive producer)
- Valerie Triumphs at the Upfronts (2005) - (executive producer)
- Pilot (2005) - (executive producer)
2008
Web Therapy (TV Series) (executive producer - 130 episodes)
- Surprising Results (2014) - (executive producer)
- Terror Threat (2014) - (executive producer)
- State Secrets (2014) - (executive producer)
- Coital Consequences (2014) - (executive producer)
- Learning Experience (2014) - (executive producer)
- Looking at Other Things (2014) - (executive producer)
- Net Therapy Redux (2014) - (executive producer)
- Sell Out (2014) - (executive producer)
- Executor (2014) - (executive producer)
- Jeb Therapy (2014) - (executive producer)
- Dropping Candy Bars (2014) - (executive producer)
- Absolute Last Call (2014) - (executive producer)
- All About April (2014) - (executive producer)
- Out in the Open (2014) - (executive producer)
- Attachment Issues (2014) - (executive producer)
- Together But Apart (2014) - (executive producer)
- Cunning Chameleon (2014) - (executive producer)
- Neighbor/Nuisance (2014) - (executive producer)
- Welcome Wagoner (2014) - (executive producer)
- Penthouse Problems (2014) - (executive producer)
- Potty Training (2014) - (executive producer)
- Burdensome Gifts (2014) - (executive producer)
- Pump the Brakes (2014) - (executive producer)
- Baby Bumps (2014) - (executive producer)
- We've Been Played (2014) - (executive producer)
- Betsy Boss (2014) - (executive producer)
- He Liked You Too Much (2014) - (executive producer)
- Marriage Sack (2014) - (executive producer)
- Call Me Dad (2014) - (executive producer)
- Internetainment (2014) - (executive producer)
- Ladrona! Ladrona! Fiona! (2014) - (executive producer)
- Replacement Gifts (2014) - (executive producer)
- From Before to After (2014) - (executive producer)
- You've Come a Long Way Baby (2013) - (executive producer)
- Integrate Now (2013) - (executive producer)
- Spritzer Surprise (2013) - (executive producer)
- Hatching a Plan (2013) - (executive producer)
- Penetratress (2013) - (executive producer)
- Closer When We're Apart (2013) - (executive producer)
- Losing Followers (2013) - (executive producer)
- Long-Distance Lovers (2013) - (executive producer)
- Swindle in the City (2013) - (executive producer)
- Divestment Opportunities (2013) - (executive producer)
- Power Balls (2013) - (executive producer)
- Deuces Ex Machina (2013) - (executive producer)
- Used Cards (2013) - (executive producer)
- Extreme Makeover: Hoarder Edition (2013) - (executive producer)
- Lucky Charm (2013) - (executive producer)
- You Know How I Love Puzzles (2013) - (executive producer)
- The Archivist (2013) - (executive producer)
- Paternity Rites (2013) - (executive producer)
- Get It Outta Me!! (2013) - (executive producer)
- Rejuvenation (2013) - (executive producer)
- You Picked a Winner. (2013) - (executive producer)
- Game, Set Up, Match (2013) - (executive producer)
- We're in Good with the NRA (2013) - (executive producer)
- Just Say This Word (2013) - (executive producer)
- Once a Blackmailer- (2013) - (executive producer)
- It Might Have Been Ben Tomlund (2013) - (executive producer)
- Dixie. Pixie. Smiley Face. (2013) - (executive producer)
- Rubber Sheets (2013) - (executive producer)
- Now You're Talking About My Mother (2013) - (executive producer)
- Inspired By/Stolen From (2013) - (executive producer)
- Eff Broadway (2013) - (executive producer)
- Encore, Encore! (2013) - (executive producer)
- Broadway Babies (2013) - (executive producer)
- Witless Protection (2013) - (executive producer)
- One Big Russian Family (2013) - (executive producer)
- The Family Business (2012) - (executive producer)
- Cell Phone (2012) - (executive producer)
- Hands-On Therapy (2012) - (executive producer)
- Acting Out (2012) - (executive producer)
- Come Fly with Me (2012) - (executive producer)
- That's How I Role (2012) - (executive producer)
- Hooray for Hollywood (2012) - (executive producer)
- Heir Today, Gone Tomorrow (2012) - (executive producer)
- Speed Bump (2012) - (executive producer)
- The Royal Treatment (2012) - (executive producer)
- The Host Whisperer (2011) - (executive producer)
- Quid Pro Conan (2011) - (executive producer)
- Guess Who's Coming to Late Night (2011) - (executive producer)
- Publishers Cleaning House (2011) - (executive producer)
- Tokens of Affection (2011) - (executive producer)
- I Heart New York (2011) - (executive producer)
- Morals to the Max (2011) - (executive producer)
- Reverse Psychology (2010) - (executive producer)
- Healing Touch (2010) - (executive producer)
- Aversion Therapy (2010) - (executive producer)
- That Old Pratt Magic (2010) - (executive producer)
- Mistress of the Web (2010) - (executive producer)
- I Love You, Man (2010) - (executive producer)
- Dream Girl (2010) - (executive producer)
- Can You Get Up? (2010) - (executive producer)
- Breaking Up Is Hard to Do (2010) - (executive producer)
- Maternity Leave (2010) - (executive producer)
- Meet the Press (2010) - (executive producer)
- Bringing Up Babies (2010) - (executive producer)
- Mom Always Loved Me Best (2010) - (executive producer)
- Fiona's Turn (2010) - (executive producer)
- Mommy Track (2010) - (executive producer)
- Why There Is No 'Sister's Day' (2010) - (executive producer)
- Staff Infection (2010) - (executive producer)
- Forget Me Not (2010) - (executive producer)
- Kiss and Tell: Part 3 (2009) - (executive producer)
- Kiss and Tell: Part 2 (2009) - (executive producer)
- Kiss and Tell: Part 1 (2009) - (executive producer)
- Psychic Friends: Part 2 (2009) - (executive producer)
- Psychic Friends: Part 1 (2009) - (executive producer)
- Office Politics: Part 1 (2009) - (executive producer)
- Office Politics: Part 3 (2009) - (executive producer)
- Office Politics: Part 2 (2009) - (executive producer)
- Psychic Friends: Part 3 (2009) - (executive producer)
- Gossip Girl: Part 3 (2009) - (executive producer)
- Gossip Girl: Part 2 (2009) - (executive producer)
- Gossip Girl: Part 1 (2009) - (executive producer)
- Psycho Analysis: Part 3 (2008) - (executive producer)
- Psycho Analysis: Part 2 (2008) - (executive producer)
- Exposing the Truth: Part 3 (2008) - (executive producer)
- Exposing the Truth: Part 2 (2008) - (executive producer)
- Exposing the Truth: Part 1 (2008) - (executive producer)
- The Breakthrough: 3 of 3 (2008) - (executive producer)
- The Breakthrough: 2 of 3 (2008) - (executive producer)
- The Breakthrough: Part 1 (2008) - (executive producer)
- Sibling Ribaldry: Part 3 (2008) - (executive producer)
- Sibling Ribaldry: Part 2 (2008) - (executive producer)
- Sibling Ribaldry: Part 1 (2008) - (executive producer)
- Psycho Analysis: Part 1 (2008) - (executive producer)
- An Old Flame: Part 3 (2008) - (executive producer)
- An Old Flame: Part 2 (2008) - (executive producer)
- An Old Flame: Part 1 (2008) - (executive producer)
2009
The Other Woman (executive producer)
2005
Deal (TV Movie) (executive producer)
2004
Beck and Call (TV Short) (executive producer)
2004
My Life, Inc. (TV Movie) (executive producer)
2003
Picking Up & Dropping Off (TV Movie) (executive producer)
Writer
2016
Web Therapy (TV Series) (creator - 18 episodes)
2015
Web Therapy (TV Series) (based on idea by - 10 episodes)
- Episode #1.10 (2015) - (based on idea by)
- Episode #1.9 (2015) - (based on idea by)
- Episode #1.8 (2015) - (based on idea by)
- Episode #1.7 (2015) - (based on idea by)
- Episode #1.6 (2015) - (based on idea by)
- Episode #1.5 (2015) - (based on idea by)
- Episode #1.4 (2015) - (based on idea by)
- Episode #1.3 (2015) - (based on idea by)
- Episode #1.2 (2015) - (based on idea by)
- Episode #1.1 (2015) - (based on idea by)
-
Web Therapy (TV Series) (creator - 32 episodes, 2011 - 2013) (story - 32 episodes, 2011 - 2013) (created by - 12 episodes, 2014 - 2015) (story by - 12 episodes, 2014 - 2015)
- Fiona Fulfilled (2015) - (creator) / (story by)
- No Stranger to Scandal (2015) - (creator) / (story by)
- Lies and Alibis (2015) - (creator) / (story by)
- Judicial Oversight (2014) - (creator) / (story by)
- Lost on the Young (2014) - (creator) / (story by)
- Drink to Forget (2014) - (creator) / (story by)
- Charity Galore (2014) - (creator) / (story by)
- In Angus We Trust (2014) - (creator) / (story by)
- Smile Through the Pain (2014) - (creator) / (story by)
- Trust Exercise (2014) - (creator) / (story by)
- Arguing in Agreement (2014) - (creator) / (story by)
- Call in the Light (2014) - (creator) / (story by)
- No Place Like Home (2013) - (creator) / (story)
- Affairs to Remember (2013) - (creator) / (story)
- Husband Hunting (2013) - (creator) / (story)
- Games People Play (2013) - (creator) / (story)
- Love Stories (2013) - (creator) / (story)
- Stage Struck (2013) - (creator) / (story)
- Case Files (2013) - (creator) / (story)
- Believe It or Not (2013) - (creator) / (story)
- Who Doesn't Love Musicals? (2013) - (creator) / (story)
- Relax, Reboot, Revenge (2013) - (creator) / (story)
- Royally F'd (2013) - (creator) / (story)
- Electile Dysfunction (2012) - (creator) / (story)
- Stalk Therapy (2012) - (creator) / (story)
- The Insanity Offense (2012) - (creator) / (story)
- Man-Cave Man (2012) - (creator) / (story)
- Infanticipation (2012) - (creator) / (story)
- Adaptation (2012) - (creator) / (story)
- National Exposure (2012) - (creator) / (story)
- Sister Act (2012) - (creator) / (story)
- Campaign Reform (2012) - (creator) / (story)
- Blindsides and Backslides (2012) - (creator) / (story)
- Getting It Straight (2012) - (creator) / (story)
- Strange Bedfellows (2011) - (creator) / (story)
- Whistle While You Work (2011) - (creator) / (story)
- Psychic Analysis (2011) - (creator) / (story)
- Exposed! (2011) - (creator) / (story)
- We've Got a Secret (2011) - (creator) / (story)
- Shrinking & Growing (2011) - (creator) / (story)
- Public Relations (2011) - (creator) / (story)
- Shrink Rap (2011) - (creator) / (story)
- Desperate Measures (2011) - (creator) / (story)
- Click to Start (2011) - (creator) / (story)
-
The Comeback (TV Series) (creator - 13 episodes, 2005) (created by - 8 episodes, 2014) (written by - 7 episodes, 2005 - 2014)
- Valerie Gets What She Really Wants (2014) - (creator) / (written by)
- Valerie Faces the Critics (2014) - (creator) / (written by)
- Valerie Cooks in the Desert (2014) - (creator) / (written by)
- Valerie Is Taken Seriously (2014) - (creator)
- Valerie Saves the Show (2014) - (creator)
- Valerie Is Brought to Her Knees (2014) - (creator)
- Valerie Tries to Get Yesterday Back (2014) - (creator) / (written by)
- Valerie Makes a Pilot (2014) - (creator) / (written by)
- Valerie Does Another Classic Leno (2005) - (creator)
- Valerie Shines Under Stress (2005) - (creator)
- Valerie Stands Out on the Red Carpet (2005) - (creator)
- Valerie Gets a Magazine Cover (2005) - (creator)
- Valerie Hangs with the Cool Kids (2005) - (creator)
- Valerie Relaxes in Palm Springs (2005) - (creator)
- Valerie Saves the Show (2005) - (creator)
- Valerie Demands Dignity (2005) - (creator)
- Valerie Stands up for Aunt Sassy (2005) - (creator)
- Valerie Bonds with the Cast (2005) - (creator)
- Valerie Triumphs at the Upfronts (2005) - (creator) / (written by)
- Pilot (2005) - (creator) / (written by)
-
Web Therapy (TV Series) (creator - 130 episodes, 2008 - 2014) (story - 99 episodes, 2008 - 2013) (story by - 33 episodes, 2014)
- Surprising Results (2014) - (creator) / (story by)
- Terror Threat (2014) - (creator) / (story by)
- State Secrets (2014) - (creator) / (story by)
- Coital Consequences (2014) - (creator) / (story by)
- Learning Experience (2014) - (creator) / (story by)
- Looking at Other Things (2014) - (creator) / (story by)
- Net Therapy Redux (2014) - (creator) / (story by)
- Sell Out (2014) - (creator) / (story by)
- Executor (2014) - (creator) / (story by)
- Jeb Therapy (2014) - (creator) / (story by)
- Dropping Candy Bars (2014) - (creator) / (story by)
- Absolute Last Call (2014) - (creator) / (story by)
- All About April (2014) - (creator) / (story by)
- Out in the Open (2014) - (creator) / (story by)
- Attachment Issues (2014) - (creator) / (story by)
- Together But Apart (2014) - (creator) / (story by)
- Cunning Chameleon (2014) - (creator) / (story by)
- Neighbor/Nuisance (2014) - (creator) / (story by)
- Welcome Wagoner (2014) - (creator) / (story by)
- Penthouse Problems (2014) - (creator) / (story by)
- Potty Training (2014) - (creator) / (story by)
- Burdensome Gifts (2014) - (creator) / (story by)
- Pump the Brakes (2014) - (creator) / (story by)
- Baby Bumps (2014) - (creator) / (story by)
- We've Been Played (2014) - (creator) / (story by)
- Betsy Boss (2014) - (creator) / (story by)
- He Liked You Too Much (2014) - (creator) / (story by)
- Marriage Sack (2014) - (creator) / (story by)
- Call Me Dad (2014) - (creator) / (story by)
- Internetainment (2014) - (creator) / (story by)
- Ladrona! Ladrona! Fiona! (2014) - (creator) / (story by)
- Replacement Gifts (2014) - (creator) / (story by)
- From Before to After (2014) - (creator) / (story by)
- You've Come a Long Way Baby (2013) - (creator) / (story)
- Integrate Now (2013) - (creator) / (story)
- Spritzer Surprise (2013) - (creator) / (story)
- Hatching a Plan (2013) - (creator) / (story)
- Penetratress (2013) - (creator) / (story)
- Closer When We're Apart (2013) - (creator) / (story)
- Losing Followers (2013) - (creator) / (story)
- Long-Distance Lovers (2013) - (creator) / (story)
- Swindle in the City (2013) - (creator) / (story)
- Divestment Opportunities (2013) - (creator) / (story)
- Power Balls (2013) - (creator) / (story)
- Deuces Ex Machina (2013) - (creator) / (story)
- Used Cards (2013) - (creator) / (story)
- Extreme Makeover: Hoarder Edition (2013) - (creator) / (story)
- Lucky Charm (2013) - (creator) / (story)
- You Know How I Love Puzzles (2013) - (creator) / (story)
- The Archivist (2013) - (creator) / (story)
- Paternity Rites (2013) - (creator) / (story)
- Get It Outta Me!! (2013) - (creator) / (story)
- Rejuvenation (2013) - (creator) / (story)
- You Picked a Winner. (2013) - (creator) / (story)
- Game, Set Up, Match (2013) - (creator) / (story)
- We're in Good with the NRA (2013) - (creator) / (story)
- Just Say This Word (2013) - (creator) / (story)
- Once a Blackmailer- (2013) - (creator) / (story)
- It Might Have Been Ben Tomlund (2013) - (creator) / (story)
- Dixie. Pixie. Smiley Face. (2013) - (creator) / (story)
- Rubber Sheets (2013) - (creator) / (story)
- Now You're Talking About My Mother (2013) - (creator) / (story)
- Inspired By/Stolen From (2013) - (creator) / (story)
- Eff Broadway (2013) - (creator) / (story)
- Encore, Encore! (2013) - (creator) / (story)
- Broadway Babies (2013) - (creator) / (story)
- Witless Protection (2013) - (creator) / (story)
- One Big Russian Family (2013) - (creator) / (story)
- The Family Business (2012) - (creator) / (story)
- Cell Phone (2012) - (creator) / (story)
- Hands-On Therapy (2012) - (creator) / (story)
- Acting Out (2012) - (creator) / (story)
- Come Fly with Me (2012) - (creator) / (story)
- That's How I Role (2012) - (creator) / (story)
- Hooray for Hollywood (2012) - (creator) / (story)
- Heir Today, Gone Tomorrow (2012) - (creator) / (story)
- Speed Bump (2012) - (creator) / (story)
- The Royal Treatment (2012) - (creator) / (story)
- The Host Whisperer (2011) - (creator)
- Quid Pro Conan (2011) - (creator) / (story)
- Guess Who's Coming to Late Night (2011) - (creator) / (story)
- Publishers Cleaning House (2011) - (creator) / (story)
- Tokens of Affection (2011) - (creator) / (story)
- I Heart New York (2011) - (creator) / (story)
- Morals to the Max (2011) - (creator) / (story)
- Reverse Psychology (2010) - (story)
- Healing Touch (2010) - (story)
- Aversion Therapy (2010) - (story)
- That Old Pratt Magic (2010) - (creator) / (story)
- Mistress of the Web (2010) - (creator) / (story)
- I Love You, Man (2010) - (creator) / (story)
- Dream Girl (2010) - (creator) / (story)
- Can You Get Up? (2010) - (creator) / (story)
- Breaking Up Is Hard to Do (2010) - (creator) / (story)
- Maternity Leave (2010) - (creator) / (story)
- Meet the Press (2010) - (creator) / (story)
- Bringing Up Babies (2010) - (creator) / (story)
- Mom Always Loved Me Best (2010) - (creator) / (story)
- Fiona's Turn (2010) - (creator) / (story)
- Mommy Track (2010) - (creator) / (story)
- Why There Is No 'Sister's Day' (2010) - (creator) / (story)
- Staff Infection (2010) - (creator) / (story)
- Forget Me Not (2010) - (creator) / (story)
- Flying High: Part 3 (2009) - (creator) / (story)
- Flying High: Part 2 (2009) - (creator) / (story)
- Flying High: Part 1 (2009) - (creator) / (story)
- Kiss and Tell: Part 3 (2009) - (creator) / (story)
- Kiss and Tell: Part 2 (2009) - (creator) / (story)
- Kiss and Tell: Part 1 (2009) - (creator) / (story)
- Psychic Friends: Part 2 (2009) - (creator) / (story)
- Psychic Friends: Part 1 (2009) - (creator) / (story)
- Office Politics: Part 1 (2009) - (creator) / (story)
- Office Politics: Part 3 (2009) - (creator) / (story)
- Office Politics: Part 2 (2009) - (creator) / (story)
- Psychic Friends: Part 3 (2009) - (creator) / (story)
- Gossip Girl: Part 3 (2009) - (creator) / (story)
- Gossip Girl: Part 2 (2009) - (creator) / (story)
- Gossip Girl: Part 1 (2009) - (creator) / (story)
- Psycho Analysis: Part 3 (2008) - (creator) / (story)
- Psycho Analysis: Part 2 (2008) - (creator) / (story)
- Exposing the Truth: Part 3 (2008) - (creator) / (story)
- Exposing the Truth: Part 2 (2008) - (creator) / (story)
- Exposing the Truth: Part 1 (2008) - (creator) / (story)
- The Breakthrough: 3 of 3 (2008) - (creator) / (story)
- The Breakthrough: 2 of 3 (2008) - (creator) / (story)
- The Breakthrough: Part 1 (2008) - (creator) / (story)
- Sibling Ribaldry: Part 3 (2008) - (creator) / (story)
- Sibling Ribaldry: Part 2 (2008) - (creator) / (story)
- Sibling Ribaldry: Part 1 (2008) - (creator) / (story)
- Psycho Analysis: Part 1 (2008) - (creator) / (story)
- An Old Flame: Part 3 (2008) - (creator) / (story)
- An Old Flame: Part 2 (2008) - (creator) / (story)
- An Old Flame: Part 1 (2008) - (creator) / (story)
1997
Dr. Katz, Professional Therapist (TV Series) (additional material - 1 episode)
- Reunion (1997) - (additional material)
Soundtrack
2021
HouseBroken (TV Series) (performer - 1 episode)
- Who's a Bad Girl? Part 2 (2021) - (performer: "Share My Wild Altadena Night" - uncredited)
-
Morning Express with Robin Meade (TV Series) (performer - 1 episode, 2021) (writer - 1 episode, 2021)
- 05-25-2021 (2021) - (performer: "Smelly Cat") / (writer: "Smelly Cat")
2020
Space Force (TV Series) (performer - 1 episode)
- Lunar Habitat (2020) - (performer: "Bread and Butter" - uncredited)
2020
Celebrity Escape Room (TV Special) (performer: "(You Gotta) Fight For Your Right (To Party!)")
2015
Taylor Swift: The 1989 World Tour Live (Video) (performer: "Smelly Cat")
2005
The Comeback (TV Series) (performer - 3 episodes)
- Valerie Gets What She Really Wants (2014) - (performer: "All About That Bass" - uncredited)
- Valerie Shines Under Stress (2005) - (performer: "I Will Survive")
- Valerie Triumphs at the Upfronts (2005) - (performer: "I Like That" - uncredited)
2009
Hotel for Dogs (performer: "Who Who Who", "Ruff Ruff Ruff")
-
Friends (TV Series) (3 episodes, 1995 - 1996) (performer - 29 episodes, 1994 - 2004)
- The Last One (2004) - (performer: "When the Sun Comes Up", "Don't Take No for an Answer" - uncredited)
- The One with the Cake (2003) - (performer: "Emma, Your Name Poses a Dilemma" - uncredited)
- The One with Rachel's Dream (2003) - (performer: "The Food Here at Javu Will Kill You", "Human Spleen", "It Wasn't Just That She Was Fat" - uncredited)
- The One Where Monica Sings (2003) - (performer: "We are the Champions" - uncredited)
- The One with Monica's Boots (2001) - (performer: "Ross-Can" - uncredited)
- The One Where They're Up All Night (2001) - (performer: "Mickey" - uncredited)
- The One with Monica's Thunder (2000) - (performer: "Whenever I Get Married", "We Thought Phoebe Would Leave", "Who Will Perform the Ceremony?", "First Time I Met Chandler")
- The One That Could Have Been (2000) - (performer: "It Only Takes Two Heart Attacks" - uncredited)
- The One with Ross's Denial (1999) - (performer: "I Found You in My Bed" - uncredited)
- The One with Rachel's New Dress (1998) - (performer: "Smelly Cat" - uncredited)
- The One with the Embryos (1998) - (performer: "Are You in There Little Fetus?" - uncredited)
- The One with Phoebe's Uterus (1998) - (performer: "Rock-a-Bye Baby" - uncredited)
- The One with the Girl from Poughkeepsie (1997) - (performer: "Went to the Store" - uncredited)
- The One Where Chandler Crosses the Line (1997) - (performer: "Little Tiny Tarzan" - uncredited)
- The One with Joey's New Girlfriend (1997) - (performer: "I'm Still Waiting for My Paper Maché Man", "Parading Goats are Parading" - uncredited)
- The One with the Cat (1997) - (performer: "Dumb Drunken Bitch" - uncredited)
- The One with the Jellyfish (1997) - (performer: "Fuschia and Mauve" - uncredited)
- The One with Ross's Thing (1997) - (performer: "Crazy Underwear, Creepin' Up My Butt" - uncredited)
- The One with Phoebe's Ex-Partner (1997) - (performer: "Jingle Bitch Screwed Me Over", "Sticky Shoes" - uncredited)
- The One Where Rachel Quits (1996) - ("Pomp and Circumstance", uncredited)
- The One with the Giant Poking Device (1996) - (performer: "Endless Love" - uncredited)
- The One Where Dr. Ramoray Dies (1996) - (performer: "And a Crusty Old Man Said, 'I'll Do What I Can'" - uncredited)
- The One Where Eddie Moves In (1996) - (performer: "Smelly Cat" - uncredited)
- The One After the Superbowl: Part 1 (1996) - (performer: "The Lion Sleeps Tonight", "The Cow in the Meadow Goes Moo", "Cause That's Another Thing That You Don't Wanna Do", "Now, Grandma's a Person Who Everyone Likes", "Sometimes Men Love Women", "Smelly Cat" - uncredited)
- The One with the List (1995) - (performer: "Two of Them Kissed Last Night" - uncredited)
- The One with the Baby on the Bus (1995) - (performer: "Terry's a Jerk", "I'm in the Shower and I'm Writing a Song", "When I Play, I Play for Me", "Double, Double, Double-Jointed Boy", "Stephanie", "Smelly Cat" - uncredited)
- The One with the Birth (1995) - (performer: "They're Tiny and Chubby and So Sweet to Touch", "And They Found Their Bodies the Very Next Day" - uncredited)
- The One with All the Poker (1995) - ("Colonel Bogey March", uncredited)
- The One with the Dozen Lasagnas (1995) - ("The Odd Couple (Main Title)", uncredited)
- The One with Mrs. Bing (1995) - (performer: "I Made a Man With Eyes of Coal", "My Mother's Ashes" - uncredited)
- The One with the Blackout (1994) - (performer: "New York City Has No Power", "Top of the World" - uncredited)
- The One Where Monica Gets a Roommate (1994) - (performer: "Love is Sweet as Summer Showers" - uncredited)
2004
Friends: The One Before the Last One - Ten Years of Friends (TV Special) (performer: "The Odd Couple" - uncredited)
2003
Marci X (performer: "Power in My Purse", "Marci X")
Thanks
2021
Music (Sia wishes to thank)
Self
-
Q Talks (TV Series) (post-production)
as
Self
2023
Carol Burnett: 90 Years of Laughter + Love (TV Special)
as
Self - Guest
2015
The Late Late Show with James Corden (TV Series)
as
Self / Self - Guest
- Billy Porter/Lisa Kudrow (2023) - Self
- Lisa Kudrow/Mira Sorvino/Jimmie Allen (2022) - Self
- Lisa Kudrow/Clea Duvall/Rostam (2021) - Self
- Lisa Kudrow/Will Forte/Jason Sudeikis/Sarah Tollemache (2019) - Self
- Martin Short/Lisa Kudrow/Fall Out Boy (2018) - Self
- Victoria Beckham/Jessica Chastain/Lisa Kudrow (2017) - Self
- Lisa Kudrow/Zach Woods/Ashima Shiraishi (2015) - Self - Guest
2023
Volles Haus (TV Series)
as
Self
- S1E2 (2023) - Self
2003
Entertainment Tonight (TV Series)
as
Self / Self - It Got Better
- ET "Friends" Tuesday! (2021) - Self
- ET Billboard Blowout! (2021) - Self
- Tom Selleck/Donnie Wahlberg/Bridget Moynahan (2021) - Self
- 2021 Rundown! (2021) - Self
- Super Force Friday (2020) - Self
- ET with the Osbournes (2020) - Self
- ET's Friends Special! (2020) - Self
- ET's Friends Thanksgiving! (2019) - Self
- ET Napa Week - Day 3 (2019) - Self
- ET's Friends Special with Jennifer, Courteney, Lisa, Matthew, David, and Matt (2019) - Self
2017
Extra (TV Series)
as
Self
- Episode #28.293 (2022) - Self
- Episode #28.257 (2022) - Self
- Episode #27.224 (2021) - Self
- Episode #26.221 (2020) - Self
- Episode #25.189 (2019) - Self
- Episode #23.178 (2017) - Self
2012
Today (TV Series)
as
Self - Guest
- Episode dated 20 July 2022 (2022) - Self - Guest
- Episode dated 25 September 2019 (2019) - Self - Guest
- Episode dated 28 February 2017 (2017) - Self - Guest
- Episode dated 4 July 2012 (2012) - Self - Guest
2022
Late Night with Seth Meyers (TV Series)
as
Self
- Lisa Kudrow/Alex Holder/Hoodo Hersi/Andrew Marshall (2022) - Self
2012
The Talk (TV Series)
as
Self - Guest / Self
- Ray J/Lisa Kudrow/Food Face-Off: Denver vs. Fairfield (2022) - Self
- Jerry O'Connell/Jay Pharoah/Lisa Kudrow/Clea DuVall/Gail Simmons (2021) - Self
- Chris Wragge/Lisa Kudrow (2018) - Self
- Lisa Kudrow/Jason Kennedy (2017) - Self
- Lisa Kudrow/Lindsay Miller/Justin Hire & Jon Foo (2016) - Self - Guest
- Lisa Kudrow/Chef Joel Gamoran/Chi-Lan Lieu (2015) - Self - Guest
- Guest Co-Hostess Alyssa Milano/Lisa Kudrow/Shelley Wade/Chef Marjorie Johnson (2015) - Self - Guest
- Lisa Kudrow/Emily Wickersham/Chef Wolfgang Puck (2014) - Self - Guest
2017
Access Hollywood (TV Series)
as
Self
- Episode #26.251 (2022) - Self
- Episode #25.218 (2021) - Self
- Friends Week - Day 3 (2020) - Self
- Episode #21.178 (2017) - Self
2022
Josh Gates Tonight (TV Series)
as
Self
- The Great Gates Robbery (2022) - Self
2022
Celebrity IOU (TV Series)
as
Self
- Lisa Kudrow's Condo Surprise (2022) - Self
2022
The Kelly Clarkson Show (TV Series)
as
Self
- Lisa Kudrow/Julia Haart/DeVaughn Nixon/Laura MaranoL (2022) - Self
2005
The Ellen DeGeneres Show (TV Series)
as
Self / Self - Guest
- Lisa Kudrow/Ronda Rousey/Blue Man Group (2022) - Self
- Lisa Kudrow & Mae Martin/Thuso Mbedu (2021) - Self
- Courteney Cox/Christina Aguilera/Lizzo (2019) - Self
- Lisa Kudrow/Stephen "tWitch" Boss (2014) - Self - Guest
- Episode #7.145 (2010) - Self
- Episode #6.29 (2008) - Self - Guest
- Il Divo/Lisa Kudrow/Linda Ellerbee (2005) - Self - Guest
2008
Jimmy Kimmel Live! (TV Series)
as
Self - Guest / Self / Self - Guest (segment "Mean Tweets")
- Lisa Kudrow/Michael Chiklis/Allison Russell (2022) - Self - Guest
- Jimmy Kimmel's Quarantine Monologue/Lisa Kudrow/Jacob Collier/Ty Dolla $ign/Mahalia (2020) - Self
- Lisa Kudrow/Rich Eisen/Bahamas (2018) - Self
- Jennifer Aniston/Ken Jeong (2014) - Self - Guest (uncredited)
- Tom Verica/One Direction/Jessie J & 2 Chainz (2014) - Self - Guest (segment "Mean Tweets") (uncredited)
- Will Arnett/Lisa Kudrow/Lady Antebellum (2014) - Self - Guest
- Jennifer Aniston/Chef Adam Perry Lang/Bob Mould (2014) - Self - Guest (uncredited)
2022
The 28th Annual Screen Actors Guild Awards (TV Special)
as
Self - Presenter
2021
Hollywood Insider (TV Series)
as
Self
- The Rise and Journey of Bill Hader: 'Barry' and Beyond (2021) - Self
- Myers-Briggs Goes Hollywood: Which Movie & TV Characters Are the Same As Your Personality Type? (2021) - Self
- Ross and Rachel VS Jim and Pam: Who's a Better Couple to Watch? - Sitcom Couples Showdown (2021) - Self
2018
25 Words or Less (TV Series)
as
Self - Contestant
- Mira Sorvino, Lisa Kudrow, Lauren Lapkus, Cedric Yarbrough (2020) - Self - Contestant
- Jessica Tuck, Lisa Kudrow, Nicole Sullivan, Ileana Douglas (2020) - Self - Contestant
- Lauren Lapkus, Mira Sorvino, Lisa Kudrow, Cedric Yarbrough (2020) - Self - Contestant
- Michael McDonald, Lisa Kudrow, Elise Neal, Carol Leifer (2020) - Self - Contestant
- Michael McDonald, Lisa Kudrow, Elise Neal, Carol Leifer (2020) - Self - Contestant
- Michael McDonald, Elise Neal, Carol Leifer, Lisa Kudrow (2020) - Self - Contestant
- Dan Bucatinsky, Tisha Campbell, Bradley Whitford, Lisa Kudrow (2020) - Self - Contestant
- Loni Love, Patrick Fabian, Lisa Kudrow, Tim Bagley (2020) - Self - Contestant
- Loni Love, Tim Bagley, Lisa Kudrow, Patrick Fabian (2020) - Self - Contestant
- Mira Sorvino, Lisa Kudrow, Lauren Lapkus, Cedric Yarbrough (2020) - Self - Contestant
- Nicole Sullivan, Lisa Kudrow, Ileana Douglas, Jessica Tuck (2020) - Self - Contestant
- Jessica Tuck, Lisa Kudrow, Nicole Sullivan, Ileana Douglas (2020) - Self - Contestant
- Loni Love, Mary McCormack, Courteney Cox, Lisa Kudrow (2019) - Self - Contestant
- Loni Love, Mary McCormack, Courteney Cox, Lisa Kudrow (2019) - Self - Contestant
2021
History of the Sitcom (TV Series documentary)
as
Self / Self - Actress
- Escaping Reality (2021) - Self
- Just Friends (2021) - Self - Actress
2021
Dish Nation (TV Series)
as
Self
- Episode #9.201 (2021) - Self
2021
Friends: The Reunion (TV Special documentary)
as
Self
2014
Good Morning America (TV Series)
as
Self - Guest / Self
- Episode dated 25 May 2021 (2021) - Self - Guest
- Episode dated 30 March 2017 (2017) - Self
- Episode dated 3 November 2014 (2014) - Self - Guest
2017
The Late Show with Stephen Colbert (TV Series)
as
Self / Self - Guest
- Lisa Kudrow/Tamika Mallory (2021) - Self
- Morgan Freeman/Tig Notaro (2021) - Self - Guest
- Lisa Kudrow/Josh Earnest/Tony Rock (2017) - Self
2011
Conan (TV Series)
as
Self - Guest / Self
- From Largo Theatre: Lisa Kudrow (2021) - Self
- Lisa Kudrow (2019) - Self - Guest
- Lisa Kudrow/Tom Papa/Jukebox the Ghost (2018) - Self - Guest
- Lisa Kudrow/Tom Segura/Sam Morril (2018) - Self - Guest
- Lisa Kudrow/Justin Bartha/The Strumbellas (2017) - Self - Guest
- Lisa Kudrow/Uzo Aduba/Bullly (2015) - Self - Guest
- Lisa Kudrow/Eric Andre/Interpol (2014) - Self - Guest
- Lisa Kudrow/George R. R. Martin/Wild Cub (2014) - Self - Guest
- Journey to Joke Mountain 3: The Laughening (2013) - Self - Guest
- The Little Engine That Could, But Chose Not to for Ethical Reasons (2012) - Self - Guest
- One Fish, Two Fish, Red Fish - Oh, God, My Whole Life Has Been a Horrible Lie (2011) - Self - Guest
- Do Not Go Gentle Into That Good Humor Truck (2011) - Self - Guest
2020
The 72nd Primetime Emmy Awards (TV Special)
as
Self
2020
Jennifer Aniston: More Than Friends (Documentary)
as
Self
2020
Variety Studio: Actors on Actors (TV Series)
as
Self
- Jennifer Aniston, Patrick Stewart and more (2020) - Self
2020
Stars in the House (TV Series)
as
Self
- The Comeback (2020) - Self
2020
Filme Gitmeden Önce (TV Series)
as
Self
- Friends Oyuncusunu Gülme Krizine Soktum! (2020) - Self
2020
National Memorial Day Concert (TV Special)
as
Self
2020
Celebrity Escape Room (TV Special)
as
Self - Participant
2019
In Bed with Nick and Megan (Podcast Series)
as
Self - Guest
- Acting with Lisa Kudrow (2019) - Self - Guest (voice)
2019
The Paley Honors: A Special Tribute to Television's Comedy Legends (TV Special)
as
Self
2019
2019 Primetime Creative Arts Emmy Awards (TV Special)
as
Self - Presenter & Nominee
2019
Critics Choice REAL TV Awards (TV Special)
as
Self - Presenter
2019
WTF with Marc Maron (Podcast Series)
as
Self - Guest
- Lisa Kudrow (2019) - Self - Guest
2019
Conan O'Brien Needs a Friend (Podcast Series)
as
Self - Actress
- Lisa Kudrow (2019) - Self - Actress (voice)
2018
21st Annual Mark Twain Prize for American Humor celebrating: Julia Louis-Dreyfus (TV Special)
as
Self
2018
Ok! TV (TV Series)
as
Self
- Episode #4.15 (2018) - Self
2018
The 2018 Primetime Creative Arts Emmy Awards (TV Special)
as
Self - Presenter
2018
A Little Help with Carol Burnett (TV Series)
as
Self - Guest
- Friendship (2018) - Self - Guest
2017
2017 Primetime Creative Arts Emmy Awards (TV Special)
as
Self - Presenter
2017
Hiking with Kevin (TV Series documentary short)
as
Self - Guest
2017
AFI Life Achievement Award (TV Series)
as
Self - Presenter
- AFI Life Achievement Award: A Tribute to Diane Keaton (2017) - Self - Presenter
2017
Special Look (TV Series)
as
Self
- Boss Baby (2017) - Self
2017
EW Reunites (TV Series documentary)
as
Self - Michele Weinberger
- The Cast of Romy and Michele's High School Reunion (2017) - Self - Michele Weinberger
2017
The Chew (TV Series)
as
Self
- Simple Spring Stunners (2017) - Self
2010
Made in Hollywood (TV Series)
as
Self
- The Boss Baby & Spring Preview Special (2017) - Self
- Episode #5.24 (2010) - Self
2017
RuPaul's Drag Race (TV Series)
as
Self - Special Guest
- She Done Already Done Brought It On (2017) - Self - Special Guest
2017
Access Daily (TV Series)
as
Self
- Episode dated 30 March 2017 (2017) - Self
2005
Live with Kelly and Mark (TV Series)
as
Self - Guest
- Guest Co-Host Mark Consuelos/Lisa Kudrow/Andrew McCarthy/Science Bob (2017) - Self - Guest
- Lisa Kudrow/Selena Gomez (2013) - Self - Guest
- Episode dated 13 August 2012 (2012) - Self - Guest
- Episode dated 16 June 2010 (2010) - Self - Guest
- Episode dated 10 August 2009 (2009) - Self - Guest
- Episode dated 13 July 2005 (2005) - Self - Guest
2012
Watch What Happens Live with Andy Cohen (TV Series)
as
Self - Guest
- Lisa Kudrow & Jennifer Beals (2017) - Self - Guest
- Lisa Kudrow & Piper Perabo (2013) - Self - Guest
- Lisa Kudrow and Jesse Tyler Ferguson (2012) - Self - Guest
2014
Celebrity Name Game (TV Series)
as
Self - Contestant
- Courteney Cox & Lisa Kudrow #9 (2017) - Self - Contestant
- Courteney Cox & Lisa Kudrow #8 (2017) - Self - Contestant
- Courteney Cox & Lisa Kudrow #7 (2016) - Self - Contestant
- Courteney Cox & Lisa Kudrow #6 (2016) - Self - Contestant
- Courteney Cox & Lisa Kudrow #5 (2016) - Self - Contestant
- Courteney Cox & Lisa Kudrow #4 (2016) - Self - Contestant
- Courteney Cox & Lisa Kudrow #3 (2016) - Self - Contestant
- Courteney Cox & Lisa Kudrow #2 (2016) - Self - Contestant
- Courteney Cox & Lisa Kudrow #1 (2015) - Self - Contestant
- Lisa Kudrow & Tom Arnold #3 (2015) - Self - Contestant
- Lisa Kudrow & Tom Arnold #2 (2014) - Self - Contestant
- Lisa Kudrow & Tom Arnold #1 (2014) - Self - Contestant
2017
The Paley Center Salutes NBC's 90th Anniversary (TV Special documentary)
as
Self
2014
The Insider (TV Series)
as
Self
- Episode #12.223 (2016) - Self
- Episode #12.172 (2016) - Self
- Episode dated 18 July 2014 (2014) - Self
2016
Join or Die with Craig Ferguson (TV Series)
as
Self - Special Guest
- History's Most Defiant Moments of the Last 75 Years (2016) - Self - Special Guest
2016
Unqualified (Podcast Series)
as
Self - Guest
- Lisa Kudrow (2016) - Self - Guest
2016
Must See TV: A Tribute to James Burrows (TV Special)
as
Self
2015
Taylor Swift: The 1989 World Tour Live (Video)
as
Self
2015
The 67th Primetime Emmy Awards (TV Special)
as
Self - Nominee
2015
Chabad Telethon (TV Movie)
as
Self
2013
The Queen Latifah Show (TV Series)
as
Self - Guest
- Star of HBO's "The Comeback", Lisa Kudrow/R&B Legend Bobby Brown/"NCIS: Los Angeles" Star Daniela Ruah/The Must-Have Apps of 2015 (2015) - Self - Guest
- Jake Gyllenhaal/Lisa Kudrow/Victor Cruz/Anne Thornton/Macy Gray (2013) - Self - Guest
2015
Misery Loves Comedy (Documentary)
as
Self - Interviewee
2009
The Late Late Show with Craig Ferguson (TV Series)
as
Self - Guest
- Final Show (2014) - Self - Guest (uncredited)
- Lisa Kudrow/Dominic Monaghan (2014) - Self - Guest
- Lisa Kudrow (2014) - Self - Guest
- Lisa Kudrow/Matt Braunger (2011) - Self - Guest
- Bing (2010) - Self - Guest
2014
People Magazine Awards (TV Special)
as
Self
2014
Real Time with Bill Maher (TV Series)
as
Self - Guest
- Episode #12.33 (2014) - Self - Guest
2010
The View (TV Series)
as
Self - Guest
- Lisa Kudrow (2014) - Self - Guest
- Episode #16.205 (2013) - Self - Guest
- Episode dated 3 March 2010 (2010) - Self - Guest
2014
CBS News Sunday Morning (TV Series)
as
Self - Guest
- Episode dated 2 November 2014 (2014) - Self - Guest
2014
2014 Primetime Creative Arts Emmy Awards (TV Special)
as
Self - Presenter
2013
The Arsenio Hall Show (TV Series)
as
Self - Guest
- Episode #1.2 (2013) - Self - Guest
2013
Larry King Now (TV Series)
as
Self - Guest
- Lisa Kudrow (2013) - Self - Guest
2011
Chelsea Lately (TV Series)
as
Self - Guest
- Episode #7.111 (2013) - Self - Guest
- Episode #6.124 (2012) - Self - Guest
- Episode #5.113 (2011) - Self - Guest
2011
Piers Morgan Live (TV Series)
as
Self - Guest
- Lauren Graham/Lisa Kudrow (2013) - Self - Guest
- Episode dated 5 August 2011 (2011) - Self - Guest
1995
Late Show with David Letterman (TV Series)
as
Self - Guest / Self
2013
Hollywood Game Night (TV Series)
as
Self - Guest Star
- The One with the Friends (2013) - Self - Guest Star
2013
Tales from the Warner Bros. Lot (Documentary)
as
Self
2013
Kathy (TV Series)
as
Self - Guest
- Episode #2.1 (2013) - Self - Guest
2012
The Interviews: An Oral History of Television (TV Series)
as
Self
- Lisa Kudrow (2012) - Self
2012
The WIN Awards 2012 (TV Special)
as
Self
2012
2012 Primetime Creative Arts Emmy Awards (TV Special)
as
Self - Presenter
2012
Arts and the Mind (TV Movie documentary)
as
Self - Hostess
1995
The Tonight Show with Jay Leno (TV Series)
as
Self - Guest
- Cast of "Friends"/Black Eyed Peas (with Fergie) (2004) - Self - Guest
2012
CBS This Morning (TV Series)
as
Self
- Episode #1.34 (2012) - Self
- Episode #1.29 (2012) - Self
- Episode #1.21 (2012) - Self
2012
2012 Writers Guild Awards (TV Special)
as
Self - Presenter
2012
CBS Saturday Morning (TV Series)
as
Self
- Episode #1.3 (2012) - Self
2011
Talk Stoop (TV Series)
as
Self - Guest
- Funny Ladies (2011) - Self - Guest
2011
Rove LA (TV Series)
as
Self - Guest
- Jerry Ferrara/Kathy Griffin/Lisa Kudrow (2011) - Self - Guest
2011
What's Trending (TV Series)
as
Self
- Week 8 - 07/05/11 (2011) - Self
2011
Rachael Ray (TV Series)
as
Self - Guest
- Lisa Kudrow: Who Do You Think You Are? (2011) - Self - Guest
2011
Kevin Pollak's Chat Show (TV Series)
as
Self - Guest
- Lisa Kudrow (2011) - Self - Guest
2010
The Making of Easy A (Video short)
as
Self
2010
Late Night with Jimmy Fallon (TV Series)
as
Self - Guest
- Episode dated 16 June 2010 (2010) - Self - Guest
2010
Last Call with Carson Daly (TV Series)
as
Self - Guest
- Episode dated 28 May 2010 (2010) - Self - Guest
2010
In the House with Peter Bart & Peter Guber (TV Series)
- Episode #2.1 (2010)
2007
Up Close with Carrie Keagan (TV Series)
as
Self
- Episode dated 22 April 2010 (2010) - Self
- Episode dated 18 December 2007 (2007) - Self
2009
Tavis Smiley (TV Series)
as
Self - Guest
- Episode dated 21 April 2010 (2010) - Self - Guest
- Episode dated 8 July 2009 (2009) - Self - Guest
2009
The Bonnie Hunt Show (TV Series)
as
Self - Guest
- Episode dated 19 March 2010 (2010) - Self - Guest
- Episode #2.1 (2009) - Self - Guest
2010
Who Do You Think You Are? (TV Series documentary)
as
Self
- Lisa Kudrow (2010) - Self
2000
The Oprah Winfrey Show (TV Series)
as
Self - Guest
- Episode dated 9 March 2010 (2010) - Self - Guest
- Episode dated 7 May 2004 (2004) - Self - Guest
- Episode dated 20 November 2003 (2003) - Self - Guest
- Episode dated 13 February 2000 (2000) - Self - Guest
2006
E! True Hollywood Story (TV Series documentary)
as
Self - Friend / Self
- Courteney Cox (2009) - Self - Friend
- Friends (2006) - Self
2009
The Tonight Show with Conan O'Brien (TV Series)
as
Self - Guest
- Lisa Kudrow/Billy Mays & Anthony Sullivan/Elvis Costello (2009) - Self - Guest
2009
Shooting Blue (Video documentary short)
as
Self
2009
A Home for Everyone: The Making of 'Hotel for Dogs' (Video documentary short)
as
Self
2009
The 1st Annual Streamy Awards (TV Special)
as
Self - Presenter
2009
Talkshow with Spike Feresten (TV Series)
as
Self
- Lisa Kudrow/Todd Barry/The Submarines (2009) - Self
2008
Chabad: To Life Telethon (TV Movie)
as
Self - Video Guest
2008
TV's All-Time Funniest: A Paley Center for Media Special (TV Special)
as
Self
2008
2008 Film Independent's Spirit Awards (TV Special)
as
Self - Presenter
2008
Whatever Happened To? (TV Series)
as
Self
- Girls Next Door (2008) - Self
2007
The Film Society of Lincoln Center Annual Gala Tribute to Diane Keaton (TV Special)
as
Self - Speaker
2006
The Megan Mullally Show (TV Series)
as
Self - Guest
- Episode #1.3 (2006) - Self - Guest
2006
The 58th Annual Primetime Emmy Awards (TV Special)
as
Self
2006
The Paul O'Grady Show (TV Series)
as
Self - Guest
- Episode #4.3 (2006) - Self - Guest
2006
2006 Independent Spirit Awards (TV Special)
as
Self - Presenter
2005
The Reichen Show (TV Series)
as
Self
- Episode dated 2 December 2005 (2005) - Self
2005
Friends Final Thoughts (Video short)
as
Self
1994
Late Night with Conan O'Brien (TV Series)
as
Self - Guest
- Lisa Kudrow/DJ Qualls/Loudon Wainwright III (2005) - Self - Guest
- Lisa Kudrow/Jeremy Piven/Grandaddy (2003) - Self - Guest
- Lisa Kudrow/Dondre Whitfield/The Roots (2002) - Self - Guest
- Lisa Kudrow/Arnold Schwarzenegger (1999) - Self - Guest
- Lisa Kudrow/Maury Povich/Vic Chesnutt & Lambchop (1999) - Self - Guest
- Lisa Kudrow/Erik Estrada/Silverchair (1997) - Self - Guest
- Lisa Kudrow/Elizabeth Berkley/Fred Tuttle (1996) - Self - Guest
- Lisa Kudrow/Frank Vincent/Gov't Mule (1995) - Self - Guest
- Andy Griffith/Lisa Kudrow/Jewel (1995) - Self - Guest
- Bill Bellamy/Lisa Kudrow/David Goldsmith (1994) - Self - Guest
2004
Biography (TV Series documentary)
as
Self
- Val Kilmer (2004) - Self
2004
10th Annual Screen Actors Guild Awards (TV Special)
as
Self - Nominee
2003
E! News Live (TV Series)
as
Self
- Episode dated 30 September 2003 (2003) - Self
2003
Good Day Live (TV Series)
as
Self - Guest
- Episode dated 12 June 2003 (2003) - Self - Guest
2003
Night of Too Many Stars (TV Special)
as
Self
2003
The 60th Annual Golden Globe Awards (TV Special)
as
Self - Audience Member
2003
The 29th Annual People's Choice Awards (TV Special)
as
Self
2002
Comedy Central Canned Ham (TV Series)
as
Self
- Analyze That (2002) - Self
2000
HBO First Look (TV Series documentary short)
as
Self
- The Making of 'Analyze That' (2002) - Self
- The Making of 'Dr. Dolittle 2' (2001) - Self
- Getting Connected: On the Set of 'Hanging Up' (2000) - Self
2002
The 54th Annual Primetime Emmy Awards (TV Special)
as
Self - Presenter
2002
Conversations from the Edge with Carrie Fisher (TV Series)
as
Self
- Episode dated 18 August 2002 (2002) - Self
1997
The Rosie O'Donnell Show (TV Series)
as
Self - Guest
- Episode dated 25 April 2002 (2002) - Self - Guest
- Episode dated 25 October 2000 (2000) - Self - Guest
- Episode dated 5 June 2000 (2000) - Self - Guest
- Episode dated 9 February 1999 (1999) - Self - Guest
- Episode dated 7 January 1999 (1999) - Self - Guest
- Episode dated 27 February 1998 (1998) - Self - Guest
- Episode #1.194 (1997) - Self - Guest
- Episode #1.152 (1997) - Self - Guest
2002
8th Annual Screen Actors Guild Awards (TV Special)
as
Self - Nominee
2001
Intimate Portrait (TV Series documentary)
as
Self
- Diane Keaton (2001) - Self
2001
Friends: The Stuff You've Never Seen (TV Special short)
as
Self
2001
The 27th Annual People's Choice Awards (TV Special)
as
Self
2000
The Making of 'Hanging Up' (TV Movie documentary)
as
Self
2000
The Teen Choice Awards 2000 (TV Special)
as
Self
2000
The 14th Annual American Comedy Awards (TV Special)
as
Self
2000
6th Annual Screen Actors Guild Awards (TV Special)
as
Self - Winner & Nominee
2000
The 26th Annual People's Choice Awards (TV Special)
as
Self - Accepting Award for Favorite Television Comedy Series
1999
Armagedd'NSync (TV Special)
as
Self
1999
Hollywood Salutes Jodie Foster: An American Cinematheque Tribute (TV Special)
as
Self
1999
Influences: From Yesterday to Today (TV Movie)
as
Self
1999
The 51st Annual Primetime Emmy Awards (TV Special)
as
Self - Nominee & Presenter
1999
1999 MTV Movie Awards (TV Special)
as
Self - Hostess
1999
The 71st Annual Academy Awards (TV Special)
as
Self - Presenter
1999
The 14th Annual IFP/West Independent Spirit Awards (TV Special)
as
Self - Nominee & Presenter
1999
5th Annual Screen Actors Guild Awards (TV Special)
as
Self - Nominee
1998
Instant Comedy with the Groundlings (TV Series)
as
Self
- Episode #1.2 (1998) - Self
- Episode #1.1 (1998) - Self
1998
The 50th Annual Primetime Emmy Awards (TV Special)
as
Self - Winner
1998
Late Night with Conan O'Brien: 5 (TV Movie)
as
Self (uncredited)
1998
Jerry Lewis MDA Labor Day Telethon (TV Series)
as
Self
- The 1998 Jerry Lewis MDA Labor Day Telethon (1998) - Self
1997
The 49th Annual Primetime Emmy Awards (TV Special)
as
Self - Nominee
1995
Maury (TV Series)
as
Self
- Episode dated 18 September 1997 (1997) - Self
- Episode dated 13 November 1996 (1996) - Self
- Episode dated 11 December 1995 (1995) - Self
1997
Howard Stern (TV Series)
as
Self - Guest
- Episode dated 5 May 1997 (1997) - Self - Guest
1995
Dennis Miller Live (TV Series)
as
Self
- Computers (1997) - Self
- Marriage (1995) - Self
1997
Ruby Wax Meets... (TV Series documentary)
as
Self - Guest
- Jane Seymour and Lisa Kudrow and John Goodman (1997) - Self - Guest
1995
Saturday Night Live (TV Series)
as
Self - Host / Self
- Lisa Kudrow/Sheryl Crow (1996) - Self - Host
- David Schwimmer/Natalie Merchant (1995) - Self (uncredited)
1996
The 10th Annual American Comedy Awards (TV Special)
as
Self
1996
The 38th Annual Grammy Awards (TV Special)
as
Self
1996
2nd Annual Screen Actors Guild Awards (TV Special)
as
Self - Winner & Nominee
1996
53rd Annual Golden Globe Awards (TV Special)
as
Self
1995
Comic Relief VII (TV Special documentary)
as
Self
1995
The 47th Annual Primetime Emmy Awards (TV Special)
as
Self - Audience Member
1995
1995 VH1 Honors (TV Movie)
as
Self - Hostess
1995
The 21st Annual People's Choice Awards (TV Special)
as
Self - Accepting Award for Favourite New Television Comedy Series
1989
The More You Know (TV Series)
as
Self
Archive Footage
2014
Entertainment Tonight (TV Series)
as
Self
- Friends Reunion News! (2020) - Self
- Brad Pitt Weekend! (2020) - Self
- ET's Giving Thanks Weekend! (2019) - Self
2022
The Kelly Clarkson Show (TV Series)
as
Self
- Ready to Roll #4 (2022) - Self
2022
12th Annual Indie Series awards (TV Special)
as
Self - Nominee
2021
ITV Lunchtime News (TV Series)
as
Self
- Episode dated 27 May 2021 (2021) - Self
2017
Ok! TV (TV Series)
as
Self
- Episode #7.198 (2020) - Self
- Episode #2.184 (2017) - Self
2019
Milk (Documentary)
as
Self
2019
Behind Closed Doors (TV Series)
as
Self
- Friends (2019) - Self
2017
Try Not to Smile or Laugh (TV Series short)
- Try to Watch This Without Laughing or Grinning #52 (2017)
2017
Hoy nos toca (TV Series)
as
Self
- Episode dated 9 February 2017 (2017) - Self
2016
Too Much TV (TV Series)
as
Phoebe Buffay - Friends
- Episode #1.15 (2016) - Phoebe Buffay - Friends (uncredited)
2015
Welcome to the Basement (TV Series)
as
Phoebe Buffay
- Back to the Future II (2015) - Phoebe Buffay
2015
Everything Is Copy (Documentary)
as
Crystal / Maddy Mozell
2015
Extra (TV Series)
as
Self
- Episode dated 29 August 2015 (2015) - Self
- Episode #21.254 (2015) - Self
2014
Inside Edition (TV Series documentary)
as
Self
- Episode dated 4 June 2014 (2014) - Self
2013
Chelsea Lately (TV Series)
as
Self - Chuy Bravo Endorser
- Episode #7.130 (2013) - Self - Chuy Bravo Endorser
2011
Pearl Jam Twenty (Documentary)
as
Self (uncredited)
2010
Biography (TV Series documentary)
as
Self
- Jennifer Aniston (2010) - Self
2008
The Factor (TV Series)
as
Phoebe Buffay
- Episode dated 24 June 2008 (2008) - Phoebe Buffay
2007
Famous (TV Series)
as
Self - Actress
- John Travolta (2007) - Self - Actress
2007
All the Best from Denis Norden (TV Movie documentary)
as
Self (uncredited)
2005
Friends Gag Reel: Season 9 (Video short)
as
Phoebe Buffay
2004
Michael Moore, el gran agitador (TV Short documentary)
as
Crystal
2004
50 Most Wicked Women of Primetime (TV Movie documentary)
as
Ursula Buffay
2004
Friends: The One Before the Last One - Ten Years of Friends (TV Special)
as
Self / Phoebe Buffay
2003
Celebrities Uncensored (TV Series)
as
Self
- Episode #1.15 (2003) - Self
- Episode #1.4 (2003) - Self
2002
20 Years of Must See TV (TV Special documentary)
as
Self
1999
Hercules (TV Series)
as
Aphrodite
- Hercules and the Yearbook (1999) - Aphrodite
1996
Mad About You (TV Series)
as
Ursula Buffay
- Clip Show (1996) - Ursula Buffay (uncredited)
References
Lisa Kudrow Wikipedia
(Text) CC BY-SA