Occupation

Actress




Height

1.64 m




Role

Actress





Name

Marcia Harden




Years active

1979–present




Siblings

Thaddeus Harden







Born

August 14, 1959 (age 64) (

1959-08-14

) La Jolla, California, U.S.


Alma mater

University of Texas at Austin (B.F.A.)Tisch School of the Arts (M.F.A.)


Spouse

Thaddaeus Scheel (m. 1996–2012)




Children

Eulala Grace Scheel, Julitta Dee Harden Scheel, Hudson Harden Scheel




Movies and TV shows

Fifty Shades of Grey, Code Black, The Mist, Into the Wild, Mystic River


Similar People

Melanie Chandra, Jennifer Ehle, Luis Guzman, Eulala Grace Scheel, Eloise Mumford




Profiles




Twitter
Marcia gay harden winning best supporting actress
Marcia Gay Harden (born August 14, 1959) is an American actress. Her film breakthrough was in the 1990 Coen brothers-directed Miller's Crossing. She followed this with roles in films including Used People (1992), The First Wives Club (1996), and Flubber (1997). For her performance as artist Lee Krasner in the 2000 film Pollock, she won the Academy Award for Best Supporting Actress. She earned another Academy Award nomination for her performance as Celeste Boyle in Mystic River (2003). Other notable film roles include American Gun (2005), and 2007's The Mist and Into the Wild.
Contents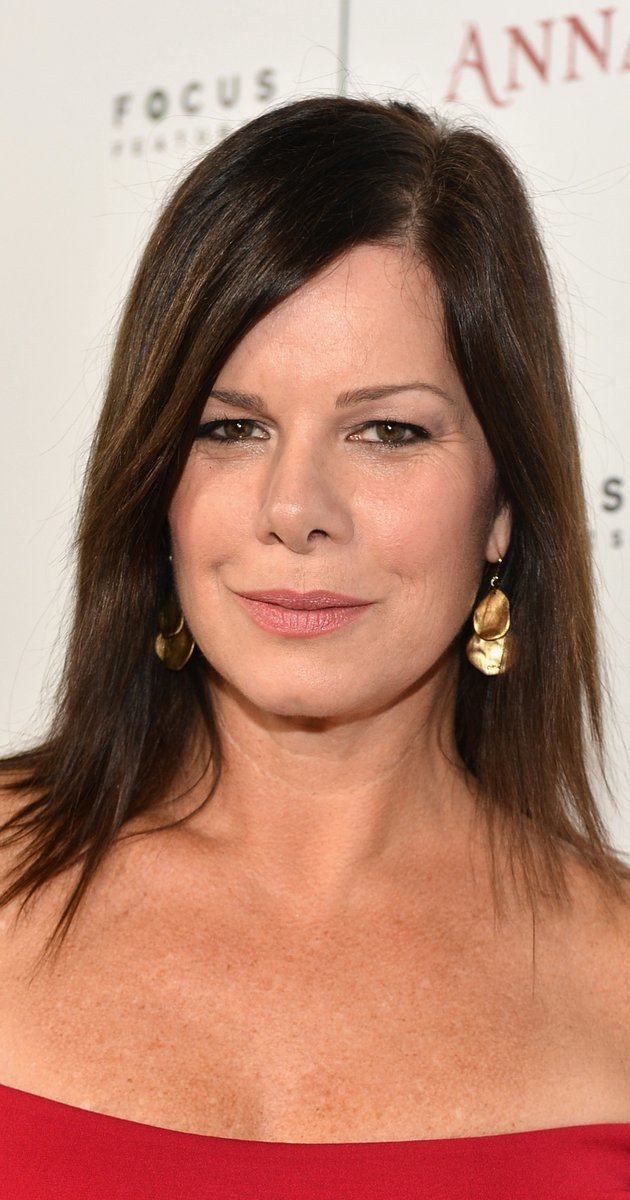 Harden made her Broadway debut in 1993, starring in Angels in America, for which she was nominated for a Tony Award. She returned to Broadway in 2009 as Veronica in God of Carnage. Her performance won her the Tony Award for Best Actress in a Play.
Harden was nominated for her second Primetime Emmy Award for her performance in the 2009 television film The Courageous Heart of Irena Sendler. Harden's other notable television roles include Dr Leanne Rorish in the CBS medical drama Code Black and attorney Rebecca Halliday in the HBO Jeff Daniels vehicle The Newsroom.
Marcia gay harden actress at the hamptons international film festival on vvh tv
Early life
Harden, one of five children, was born in La Jolla, California, the daughter of Texas natives Beverly (née Bushfield), a housewife, and Thad Harold Harden (1932-2002), who was an officer in the United States Navy. One of Harden's brothers is named Thaddeus, as is her former husband. Harden's family frequently moved because of her father's job, living in Japan, Germany, Greece, California, and Maryland. She graduated from Surrattsville High School in Clinton, Maryland, in 1976, the University of Texas at Austin with a BA in theatre, and the Graduate Acting Program at New York University's Tisch School of the Arts with a Master of Fine Arts.
Career
Harden's first film role was in a 1979 student-produced movie at the University of Texas. Throughout the 1980s, she appeared in several television programs, including Simon & Simon, Kojak, and CBS Summer Playhouse. She appeared in The Imagemaker (1986), her first movie screen role, in which she played a stage manager. She appeared in the Coen brothers' Miller's Crossing (1990), a 1930s mobster drama in which she first gained wide exposure. Even so, at the time, living in New York City, she had to go back to doing catering jobs "because I didn't have any money".
In 1992, Harden played actress Ava Gardner alongside Philip Casnoff as Frank Sinatra in the made for TV miniseries Sinatra. Throughout the 1990s, she continued to appear in films and television. Notable film roles include the Disney sci-fi comedy Flubber (1997), a popular hit in which she co-starred with Robin Williams; the supernatural drama Meet Joe Black (1998), playing the under-appreciated daughter of a tycoon (Anthony Hopkins, co-starring Brad Pitt); Labor of Love (1998), a Lifetime television movie in which she starred with David Marshall Grant; and Space Cowboys (2000), an all-star adventure-drama about aging astronauts.
In 1993, Harden debuted on Broadway in the role of Harper Pitt (and others) in Tony Kushner's Angels in America. The role earned her critical acclaim, and she received a Tony Award nomination (Best Featured Actress in a Play). The winner in that category was Debra Monk in Redwood Curtain.
Harden was awarded the 2000 Academy Award for Best Supporting Actress for her portrayal of painter Lee Krasner in Pollock (2000). In 2003, she was again nominated in the same category for Mystic River.
Harden guest-starred as FBI undercover agent Dana Lewis posing as a white-supremacist in "Raw", an episode of the popular crime drama Law & Order: Special Victims Unit. In 2007, this role earned Harden her first Emmy Award nomination for best guest actress in a drama series. She reprised the role in the series' eighth-season premiere and again in the twelfth-season episode "Penetration" as a rape victim (aired November 10, 2010).
In 2007, Harden appeared in several films, including Sean Penn's critically acclaimed Into the Wild and Frank Darabont's The Mist (opposite Thomas Jane and Laurie Holden), based on the novella by Stephen King. Also in 2007, she shared top billing with Kevin Bacon in Rails & Ties, the directorial debut of Alison Eastwood. In 2008, Harden appeared in Home playing a woman who has had a mastectomy. (Her character in Rails & Ties also had a mastectomy.) One central scene called for her to bare her breasts, with the missing breast "removed" using computer-generated imagery. In Home, her co-stars include her daughter, Eulala Scheel. Harden starred in the Christmas Cottage, a story of the early artistic beginnings of the Painter of Light, Thomas Kinkade.
In 2009, she appeared as a regular on the critically acclaimed FX series Damages as a shrewd corporate attorney opposite Glenn Close and William Hurt. Harden received a 2009 Emmy nomination for her role in The Courageous Heart of Irena Sendler, a TV film also starring Oscar-winner Anna Paquin. She was a Best Supporting Actress in a TV Movie/Miniseries nominee and lost to Shohreh Aghdashloo. If she had won this Emmy, Harden would have entered the elite group of "triple-crown" actors; those who have won the profession's three highest honors: the Academy Award (film), the Tony Award (stage), and the Emmy Award (television).
In 2009, Harden co-starred with Ellen Page and Drew Barrymore in Whip It, which proved a critical success. Harden also played in the comedy The Maiden Heist (2009) with Christopher Walken and Morgan Freeman. It was also in this year that Harden returned to Broadway in Yasmina Reza's God of Carnage, where she co-starred with James Gandolfini, Hope Davis, and Jeff Daniels. All three actors were nominated for the Tony Award, and on June 8, Harden won Best Actress in a Play.
In 2013, Harden reunited with her former Broadway co-star Jeff Daniels as a new cast member on HBO's series The Newsroom. In 2015, she began starring in the Fifty Shades film series. Also that year, she began a starring role in the TV series Code Black.
Harden's films have grossed over $2 billion dollars worldwide.
Personal life
Harden married Thaddaeus Scheel, a prop master, whom she worked with on The Spitfire Grill in 1996. Harden and Scheel have three children: a daughter, Eulala Grace Scheel (September 1998), and twins Julitta Dee Scheel and Hudson Scheel Harden (April 22, 2004). In February 2012, Harden filed for divorce from Scheel.
On December 14, 2003, her nephew Sander Waring Harden and niece Audrey Gay Harden died along with their mother, Rebecca Harden, as a result of a fire in their Queens, New York, apartment. Rebecca Harden was, at the time, divorced from Marcia Gay's brother, the children's father, Thaddeus Harden.
On May 22, 2010, Harden delivered the 127th Spring Commencement Address at her alma mater, the University of Texas at Austin. She had previously spoken at graduation ceremonies for UT's College of Fine Arts in 2001.
She is a practitioner of ikebana, the art of Japanese flower arrangement, which her mother learned while they lived in Japan. She gave a brief demonstration in 2007 at The Martha Stewart Show and presented some works of her family as well. In 2017, her autobiographical book The Seasons of My Mother: A Memoir of Love, Family, and Flowers was published. The book details the story and bond of mother and daughter throughout time and how they are dealing with the largest struggle yet, her mother's Alzheimer's disease. Marcia Gay Harden created works of ikebana specifically for this book to illustrate the different seasons of her mother's life.
Other
In 2002, she received the Excellence in Acting award at the Provincetown International Film Festival.
Filmography
Actress
-
Knox Goes Away (post-production)
2022
So Help Me Todd (TV Series)
as
Margaret
- The First Date Is the Deepest (2023) - Margaret
- Twelve Worried Persons (2023) - Margaret
- Ivan the Terrible (2023) - Margaret
- Against All Todds (2023) - Margaret
- Wall of Fire (2023) - Margaret
- Psilo-Sibling (2023) - Margaret
- Side Effects May Include Murder (2023) - Margaret
- The Devil You Know (2023) - Margaret
- Swipe Wright (2022) - Margaret
- Big Bang Theories (2022) - Margaret
- Long Lost Lawrence (2022) - Margaret
- So Help Me Pod (2022) - Margaret
- Let the Wright One In (2022) - Margaret
- Corduroy Briefs (2022) - Margaret
- Second Second Chance (2022) - Margaret
- Co-Pilot (2022) - Margaret
- Pilot (2022) - Margaret
2023
Daughter of the Bride
as
Diane
2022
The Cuphead Show! (TV Series short)
as
Sally Stageplay
- Cupstaged (2022) - Sally Stageplay (voice)
- Dead Broke (2022) - Sally Stageplay (voice)
2022
Upgrade Soul (Podcast Series)
as
Molly
2022
Confess, Fletch
as
Countess Sylvia de Grassi
2022
Gigi & Nate
as
Claire Gibson
2022
Uncoupled (TV Series)
as
Claire / Claire Lewis
- Chapter 7 (2022) - Claire
- Chapter 6 (2022) - Claire
- Chapter 3 (2022) - Claire
- Chapter 2 (2022) - Claire
- Chapter 4 (2022) - Claire
- Chapter 1 (2022) - Claire Lewis
-2021
The Morning Show (TV Series)
as
Maggie Brener
- Testimony (2021) - Maggie Brener
- Ghosts (2021) - Maggie Brener
- Laura (2021) - Maggie Brener
- The Interview (2019) - Maggie Brener
- Play the Queen (2019) - Maggie Brener
- Open Waters (2019) - Maggie Brener
- No One's Gonna Harm You, Not While I'm Around (2019) - Maggie Brener
- Chaos Is the New Cocaine (2019) - Maggie Brener
- A Seat at the Table (2019) - Maggie Brener
- Episode #3.1
2021
Moxie
as
Principal Shelly
2020
Pink Skies Ahead
as
Pamela
2020
Barkskins (TV Series)
as
Mathilde Geffard
- The Black Sun (2020) - Mathilde Geffard
- Bees in a Bottle (2020) - Mathilde Geffard
- The Wobble (2020) - Mathilde Geffard
- Buttermilk (2020) - Mathilde Geffard
- The Law of Two (2020) - Mathilde Geffard
- The Sugared Plum (2020) - Mathilde Geffard
- The Turtle King (2020) - Mathilde Geffard
- New France (2020) - Mathilde Geffard
2020
A Million Little Things (TV Series)
as
Alice Mendez
- Guilty (2020) - Alice Mendez
2019
BoJack Horseman (TV Series)
as
Denise / McCaitlyn / Melodie
- A Horse Walks into a Rehab (2019) - Denise / McCaitlyn (voice)
- A Little Uneven, Is All (2019) - Melodie (voice)
2019
Reef Break (TV Series)
as
Betty Ann Miller
- The Hohenzollern Collection (2019) - Betty Ann Miller
2019
The Cold Open (TV Short)
as
Marcia Gay Harden
2019
Love You To Death (TV Movie)
as
Camile Stoller
2015
Code Black (TV Series)
as
Dr. Leanne Rorish
- The Business of Saving Lives (2018) - Dr. Leanne Rorish
- As Night Comes and I'm Breathing (2018) - Dr. Leanne Rorish
- One of Our Own (2018) - Dr. Leanne Rorish
- Change of Heart (2018) - Dr. Leanne Rorish
- Only Human (2018) - Dr. Leanne Rorish
- Home Stays Home (2018) - Dr. Leanne Rorish
- Step Up (2018) - Dr. Leanne Rorish
- Hell's Heart (2018) - Dr. Leanne Rorish
- Cabin Pressure (2018) - Dr. Leanne Rorish
- The Same as Air (2018) - Dr. Leanne Rorish
- La Familia (2018) - Dr. Leanne Rorish
- Better Angels (2018) - Dr. Leanne Rorish
- Third Year (2018) - Dr. Leanne Rorish
- Fallen Angels (2017) - Dr. Leanne Rorish
- The Devil's Workshop (2017) - Dr. Leanne Rorish
- Vertigo (2017) - Dr. Leanne Rorish
- Unfinished Business (2017) - Dr. Leanne Rorish
- One in a Million (2017) - Dr. Leanne Rorish
- Exodus (2016) - Dr. Leanne Rorish
- Ave Maria (2016) - Dr. Leanne Rorish
- Sleight of Hand (2016) - Dr. Leanne Rorish
- 1.0 Bodies (2016) - Dr. Leanne Rorish
- What Lies Beneath (2016) - Dr. Leanne Rorish
- Hero Complex (2016) - Dr. Leanne Rorish
- Landslide (2016) - Dr. Leanne Rorish
- Demons and Angels (2016) - Dr. Leanne Rorish
- Corporeal Form (2016) - Dr. Leanne Rorish
- Life and Limb (2016) - Dr. Leanne Rorish
- Second Year (2016) - Dr. Leanne Rorish
- Blood Sport (2016) - Dr. Leanne Rorish
- Love Hurts (2016) - Dr. Leanne Rorish
- Hail Mary (2016) - Dr. Leanne Rorish
- Diagnosis of Exclusion (2016) - Dr. Leanne Rorish
- The Fifth Stage (2016) - Dr. Leanne Rorish
- First Date (2016) - Dr. Leanne Rorish
- The Fog of War (2016) - Dr. Leanne Rorish
- Black Tag (2015) - Dr. Leanne Rorish
- Cardiac Support (2015) - Dr. Leanne Rorish
- The Son Rises (2015) - Dr. Leanne Rorish
- You Are the Heart (2015) - Dr. Leanne Rorish
- Buen Árbol (2015) - Dr. Leanne Rorish
- In Extremis (2015) - Dr. Leanne Rorish
- Doctors with Borders (2015) - Dr. Leanne Rorish
- Sometimes It's a Zebra (2015) - Dr. Leanne Rorish
- Pre-Existing Conditions (2015) - Dr. Leanne Rorish
- We Plug Holes (2015) - Dr. Leanne Rorish
- Pilot (2015) - Dr. Leanne Rorish
2018
Best Enemies (Short)
as
Sophie's Mom
2018
Fifty Shades Freed
as
Grace Grey
2017
Fifty Shades Darker
as
Grace Trevelyan Grey
2016
Get a Job
as
Katherine Dunn
2015
Larry Gaye: Renegade Male Flight Attendant
as
President of the FAFAFA
2015
How to Get Away with Murder (TV Series)
as
Hannah Keating
- It's All My Fault (2015) - Hannah Keating (uncredited)
- She's a Murderer (2015) - Hannah Keating
- Best Christmas Ever (2015) - Hannah Keating
- Hello Raskolnikov (2015) - Hannah Keating
2015
Fifty Shades of Grey
as
Dr. Grey
2013
The Newsroom (TV Series)
as
Rebecca Halliday
- Oh Shenandoah (2014) - Rebecca Halliday
- Contempt (2014) - Rebecca Halliday
- Main Justice (2014) - Rebecca Halliday
- Run (2014) - Rebecca Halliday
- Election Night: Part II (2013) - Rebecca Halliday
- Election Night: Part I (2013) - Rebecca Halliday
- Red Team III (2013) - Rebecca Halliday
- One Step Too Many (2013) - Rebecca Halliday
- Unintended Consequences (2013) - Rebecca Halliday
- First Thing We Do, Let's Kill All the Lawyers (2013) - Rebecca Halliday
2014
You're Not You
as
Elizabeth
2014
Magic in the Moonlight
as
Mrs. Baker
2013
Trophy Wife (TV Series)
as
Diane Buckley
- Mother's Day (2014) - Diane Buckley
- Back to School (2014) - Diane Buckley
- There's No Guy in Team (2014) - Diane Buckley
- The Minutes (2014) - Diane Buckley
- Couples Therapy (2014) - Diane Buckley
- The Wedding: Part Two (2014) - Diane Buckley
- The Wedding: Part One (2014) - Diane Buckley
- Happy Bert Day (2014) - Diane Buckley
- Foxed Lunch (2014) - Diane Buckley
- The Tooth Fairy (2014) - Diane Buckley
- The Punisher (2014) - Diane Buckley
- The Big 5-0 (2014) - Diane Buckley
- Twas the Night Before Christmas- Or Twas It? (2013) - Diane Buckley
- Russ Bradley Morrison (2013) - Diane Buckley
- Lice and Beary White (2013) - Diane Buckley
- The Date (2013) - Diane Buckley
- Halloween (2013) - Diane Buckley
- The Tryst (2013) - Diane Buckley
- The Breakup (2013) - Diane Buckley
- The Social Network (2013) - Diane Buckley
- Cold File (2013) - Diane Buckley
- Pilot (2013) - Diane Buckley
2013
The Wine of Summer
as
Shelley
2013
Parkland
as
Nurse Doris Nelson
2005
Law & Order: Special Victims Unit (TV Series)
as
FBI Agent Dana Lewis / Star Morrison
- Secrets Exhumed (2013) - FBI Agent Dana Lewis
- Penetration (2010) - FBI Agent Dana Lewis
- Informed (2006) - FBI Agent Dana Lewis
- Raw (2005) - Star Morrison / FBI Agent Dana Lewis
2012
Tron: Uprising (TV Series)
as
Keller
- Welcome Home (2013) - Keller (voice)
- State of Mind (2012) - Keller (voice)
2012
Isabel (TV Movie)
as
Frances Lorenz
2012
Bent (TV Mini Series)
as
Vanessa Carter
- Mom (2012) - Vanessa Carter
2012
Body of Proof (TV Series)
as
Sheila Temple
- Sympathy for the Devil (2012) - Sheila Temple
2011
Smothered (TV Movie)
as
Fran
2011
Innocent (TV Movie)
as
Barbara Sabich
2011
Someday This Pain Will Be Useful to You
as
Marjorie
2011
Detachment
as
Principal Carol Dearden
2011
Amanda Knox (TV Movie)
as
Edda Mellas
2010
A Cat in Paris
as
Jeanne (English version, voice)
2010
Royal Pains (TV Series)
as
Dr. Elizabeth Blair
- Big Whoop (2010) - Dr. Elizabeth Blair
- Frenemies (2010) - Dr. Elizabeth Blair
- Spasticity (2010) - Dr. Elizabeth Blair
2009
Whip It
as
Brooke Cavendar
2009
The Maiden Heist
as
Rose Barlow
2009
The Courageous Heart of Irena Sendler (TV Movie)
as
Janina Krzyzanowska
2009
Damages (TV Series)
as
Claire Maddox
- Trust Me (2009) - Claire Maddox (credit only)
- Look What He Dug Up This Time (2009) - Claire Maddox (credit only)
- London. Of Course (2009) - Claire Maddox
- Uh Oh, Out Come the Skeletons (2009) - Claire Maddox
- You Got Your Prom Date Pregnant (2009) - Claire Maddox (credit only)
- They Had to Tweeze That Out of My Kidney (2009) - Claire Maddox (credit only)
- New York Sucks (2009) - Claire Maddox
- A Pretty Girl in a Leotard (2009) - Claire Maddox
- I Agree, It Wasn't Funny (2009) - Claire Maddox (credit only)
- Hey! Mr. Pibb! (2009) - Claire Maddox
- I Knew Your Pig (2009) - Claire Maddox
- Burn It, Shred It, I Don't Care. (2009) - Claire Maddox
- I Lied, Too. (2009) - Claire Maddox (credit only)
2008
The Tower (TV Movie)
as
Zoe Cafritz
2008
Thomas Kinkade's Christmas Cottage
as
Maryanne Kinkade
2008
Sex and Lies in Sin City (TV Movie)
as
Becky Binion
2007
Into the Wild
as
Billie McCandless
2007
Rails & Ties
as
Megan Stark
2007
The Invisible
as
Diane Powell
2006
Drift (TV Movie)
as
Cheryl
2006
In from the Night (TV Movie)
as
Vicki Miller
2006
American Dreamz
as
First Lady
2005
Hate (TV Movie)
as
Chief Jackie Mantello
2005
An American Girl Adventure (TV Movie)
as
Mrs. Martha Merriman
2005
American Gun
as
Janet Huttenson
2005
American Masters (TV Series documentary)
as
Willa Cather
- Willa Cather: The Road Is All (2005) - Willa Cather (voice)
2005
Bad News Bears
as
Liz Whitewood
2004
See You in My Dreams (TV Movie)
as
Angela Brown
2004
Welcome to Mooseport
as
Grace Sutherland
2004
She's Too Young (TV Movie)
as
Trish Vogel
2003
Mona Lisa Smile
as
Nancy Abbey
2003
Mystic River
as
Celeste Boyle
2002
In the Echo (TV Movie)
2001
The Education of Max Bickford (TV Series)
as
Andrea Haskell
- The Pursuit of Happiness (2002) - Andrea Haskell
- One More Time (2002) - Andrea Haskell
- The Egg and I (2002) - Andrea Haskell
- The Bad Girl (2002) - Andrea Haskell
- Murder of the First (2002) - Andrea Haskell
- Past, Present, Future (2002) - Andrea Haskell
- An Open Book (2002) - Andrea Haskell
- Genesis (2002) - Andrea Haskell
- Money Changes Everthing (2002) - Andrea Haskell
- I Never Schlunged My Father (2002) - Andrea Haskell
- The Cost of Living (2002) - Andrea Haskell
- Save the Country (2002) - Andrea Haskell
- The Good, the Bad, and the Lawyers (2002) - Andrea Haskell
- It's Not the Wrapping, It's the Candy (2001) - Andrea Haskell
- A Very Great Man (2001) - Andrea Haskell
- Revisionism (2001) - Andrea Haskell
- Do It Yourself (2001) - Andrea Haskell
- In the Details (2001) - Andrea Haskell
- Hearts and Minds (2001) - Andrea Haskell
- Who Is Breckenridge Long? (2001) - Andrea Haskell
- Herding Cats (2001) - Andrea Haskell
- Pilot (2001) - Andrea Haskell
2002
King of Texas (TV Movie)
as
Mrs. Susannah Lear Tumlinson
2002
Guilty Hearts (TV Movie)
as
Jenny Moran
2001
Walking Shadow (TV Movie)
as
Susan Silverman
2001
Gaudi Afternoon
as
Frankie
2000
From Where I Sit (TV Movie)
as
Sharon
2000
Thin Air (TV Movie)
as
Susan Silverman
2000
Space Cowboys
as
Sara Holland
1999
Spenser: Small Vices (TV Movie)
as
Susan Silverman
1998
Meet Joe Black
as
Allison
1998
It All Came True
as
Michelle Tippet
1998
Labor of Love (TV Movie)
as
Annie Pines
1998
Desperate Measures
as
Dr. Samantha Hawkins
1997
Flubber
as
Dr. Sara Jean Reynolds
1997
Path to Paradise: The Untold Story of the World Trade Center Bombing (TV Movie)
as
Nancy Floyd
1996
The First Wives Club
as
Dr. Leslie Rosen
1996
The Spitfire Grill
as
Shelby Goddard
1995
Homicide: Life on the Street (TV Series)
as
Joan Garbarek
- A Doll's Eyes (1995) - Joan Garbarek
1995
Fallen Angels (TV Series)
as
Marie
- Good Housekeeping (1995) - Marie
1995
Convict Cowboy (TV Movie)
as
Maggie Sinclair
1995
Great Performances (TV Series)
- Talking With (1995)
1995
Chicago Hope (TV Series)
as
Barbara Tomilson
- Internal Affairs (1995) - Barbara Tomilson
1993
Geoffrey Beene 30 (Short)
as
Woman
1992
Sinatra (TV Mini Series)
as
Ava Gardner
- Part II (1992) - Ava Gardner
- Part I (1992) - Ava Gardner
1991
Late for Dinner
as
Joy Husband
1991
In Broad Daylight (TV Movie)
as
Adina Rowan
1990
Miller's Crossing
as
Verna
1990
Kojak: None So Blind (TV Movie)
as
Angelina
1989
Gideon Oliver (TV Series)
as
Lila
- Sleep Well, Professor Oliver (1989) - Lila
1988
Simon & Simon (TV Series)
as
Librarian, Joan
- Ties That Bind (1988) - Librarian, Joan (as Gay Hagen)
1988
Superman 50th Anniversary (TV Movie documentary)
as
Marcia Connelly (as Marcia Harden)
1987
CBS Summer Playhouse (TV Series)
as
Kim
- In the Lion's Den (1987) - Kim
1986
The Imagemaker
as
Stage Manager
1979
Not Only Strangers (Short)
as
Jennie
Producer
2022
So Help Me Todd (TV Series) (producer - 3 episodes)
- Second Second Chance (2022) - (producer)
- Co-Pilot (2022) - (producer)
- Pilot (2022) - (producer)
Thanks
2018
Stuck (very special thanks)
2008
When Darkness Came: The Making of 'The Mist' (Video documentary short) (special thanks)
2004
Mystic River: Beneath the Surface (Video documentary short) (special thanks)
2002
The Making of Gosford Park (TV Short documentary) (special thanks)
1999
Soft Fruit (special thanks)
Self
2018
In the Night I Remember Your Name (Documentary short) (completed)
as
Pastor Joyce Speegle (voice)
2020
The Kelly Clarkson Show (TV Series)
as
Self - Guest
- Marcia Gay Harden/Storm Reid/Lucius (2023) - Self - Guest
- Summer Staycation #11 (2020) - Self - Guest
2022
CBS Mornings (TV Series)
as
Self
- Episode #2.203 (2022) - Self
2022
The Late Show with Stephen Colbert (TV Series)
as
Self
- George Stephanopoulos/Marcia Gay Harden (2022) - Self
2007
Entertainment Tonight (TV Series)
as
Self
- Episode #42.15 (2022) - Self
- Stars Going Green! (2019) - Self
- Episode dated 30 September 2015 (2015) - Self
- Episode dated 29 September 2015 (2015) - Self
- Episode dated 1 September 2015 (2015) - Self
- Episode dated 13 May 2015 (2015) - Self
- Episode dated 25 February 2010 (2010) - Self
- Episode dated 15 November 2007 (2007) - Self
- Episode dated 12 November 2007 (2007) - Self
- Episode dated 11 June 2007 (2007) - Self
2022
Entertainment Tonight Canada (TV Series)
as
Self
- Episode #12.10 (2022) - Self
2022
The 2022 Primetime Creative Arts Emmy Awards (TV Special)
as
Self - Presenter
2022
Made in Hollywood (TV Series)
as
Self
- Barbarian/Tell Me Lies/Gigi & Nate (2022) - Self
2015
The Talk (TV Series)
as
Self - Guest / Self / Self - Guest Co-Host
- Marcia Gay Harden/Kim Fields/Kym Whitley (2022) - Self
- Chris Wragge/Marcia Gay Harden/Dr. Andrew Ordon (2020) - Self - Guest
- Marcia Gay Harden/Cat Deeley (2019) - Self - Guest
- Vanessa Williams/Marcia Gay Harden (2019) - Self - Guest
- Marcia Gay Harden/Terri Irwin, Bindi Irwin & Robert Irwin/Ellen K (2018) - Self - Guest
- Guest Co-Hosts Marcia Gay Harden & Thomas Lennon/Bill Paxton & Justin Cornwell/Lindsay Miller (2017) - Self - Guest Co-Host
- Marcia Gay Harden & Rob Lowe/Jaymes Vaughan (2016) - Self - Guest
- Marcia Gay Harden/Chef David LeFevre (2016) - Self - Guest
- Guest Co-Hostess Alyssa Milano/The Cast of "Code Black"/Kevin Frazier (2015) - Self - Guest
2022
The 75th Annual Tony Awards (TV Special)
as
Self - Presenter
2021
The Cinnamon Bear: A Holiday Adventure (Podcast Series documentary)
as
Mom
2021
Clint Eastwood: A Cinematic Legacy (TV Mini Series documentary)
- An Actor's Director (2021)
2021
Money, Explained (TV Mini Series documentary)
as
Self - Narrator
- Retirement (2021) - Self - Narrator (voice)
2020
AFI Movie Club (TV Series documentary)
as
Self
- Marcia Gay Harden announces Alice Doesn't Live Here Anymore (2020) - Self
2020
Tamron Hall (TV Series)
as
Self
- Marcia Gay Harden/Christopher Jackson/Patton Oswalt/Liz Garbus/Scott Turner Schofield (2020) - Self
2020
Sidewalks Entertainment (TV Series)
as
Self - Guest
- Marcia Gay Harden Returns (2020) - Self - Guest
2020
Good Morning America (TV Series)
as
Self - Guest
- Episode dated 25 May 2020 (2020) - Self - Guest
2020
National Memorial Day Concert (TV Special)
as
Self
2020
Together in Pride: You Are Not Alone (Video)
as
Self
2019
RuPaul (TV Series)
as
Self
- Matt Bomer/Marcia Gay Harden (2019) - Self
2019
HRC Americans for the Equality Act Awareness Campaign (Video short)
as
Self
2019
34th Film Independent Spirit Awards (TV Special)
as
Self (segment The Cold Open)
2018
Ok! TV (TV Series)
as
Self
- Episode #4.112 (2019) - Self
- Episode #4.105 (2019) - Self
- Episode #3.187 (2018) - Self
2019
Good Day New York (TV Series)
as
Self - Guest
- Episode dated 25 January 2019 (2019) - Self - Guest
2015
Today (TV Series)
as
Self - Guest
- Episode dated 24 January 2019 (2019) - Self - Guest
- Episode dated 31 January 2017 (2017) - Self - Guest
- Episode dated 4 February 2015 (2015) - Self - Guest
2019
Daily Pop (TV Series)
as
Self - Guest
- Episode dated 22 January 2019 (2019) - Self - Guest
2018
The Social (TV Series)
as
Self - Guest
- Episode #6.18 (2018) - Self - Guest
2018
The Dr. Oz Show (TV Series)
as
Self
- Is an Alzheimer's Cure Ready? (2018) - Self
2016
Home & Family (TV Series)
as
Self
- Marcia Gay Harden/Amy Aquino (2018) - Self
- Marcia Gay Harden/Erin Krakow/Mark Ballas & BC Jean/Elise Strachan (2016) - Self
2018
Larry King Now (TV Series)
as
Self - Guest
- Marcia Gay Harden on Alzheimer's, 'Fifty Shades', & her new book (2018) - Self - Guest
2018
CBS This Morning (TV Series)
as
Self - Guest
- Episode #7.98 (2018) - Self - Guest
2018
The Night Time Show (Podcast Series)
as
Self - Guest
- #101: Marcia Gay Harden- Code Black, Pollock, God of Carnage, Angels in America (2018) - Self - Guest
2018
The Strip Live (TV Series)
as
Self - Guest
- Marcia Gay Harden (showcase) (2018) - Self - Guest
2017
One Voice Somos Live: A Concert for Disaster Relief (TV Special)
as
Self
2017
Hand in Hand: A Benefit for Hurricane Relief (TV Special)
as
Self
2015
Access Daily (TV Series)
as
Self
- Episode dated 23 March 2017 (2017) - Self
- Access Hollywood Live's Love Week! - Day Three (2017) - Self
- Episode dated 7 October 2015 (2015) - Self
2015
The Doctors (TV Series)
as
Self
- The Doctors 911: Exercise Addict Intervention (2017) - Self
- The "Little Pink Pill" Libido Booster for Women/Oscar Winner Marcia Gay Harden and the Cast of "Code Black"/Treatment for Scars (2015) - Self
2007
Rachael Ray (TV Series)
as
Self - Guest
- Throw a Killer Dinner Party for Under $100! Top Chefs and Designers Go Head-to-Head to Show You How to Entertain on the Cheap! (2017) - Self - Guest
- It's All About "50 Shades of Grey" with Star Marcia Gay Harden and 50 Makeovers for Gray Hair (2015) - Self - Guest
- Marcia Gay Harden (2007) - Self - Guest
2016
The 42nd Annual People's Choice Awards (TV Special)
as
Self
2015
Extra (TV Series)
as
Self
- Episode #22.18 (2015) - Self
2015
The Late Late Show with James Corden (TV Series)
as
Self - Guest
- Carol Burnett/Fred Savage/Marcia Gay Harden/Catfish and the Bottlemen (2015) - Self - Guest
2015
The 67th Primetime Emmy Awards (TV Special)
as
Self - Presenter
2015
Unity (Documentary)
as
Narrator (voice)
2015
The Meredith Vieira Show (TV Series)
as
Self - Guest
- "Fifty Shades of Grey's" Marcia Gay Harden/Retta/Valentine's Day Dinner/Kindergarten Class Talks About Love (2015) - Self - Guest
2014
The Chew (TV Series)
as
Self
- Recipes for Romance (2015) - Self
- Awesomely Loud, Incredibly Crunchy (2014) - Self
2015
Watch What Happens Live with Andy Cohen (TV Series)
as
Self - Guest
- Patricia Arquette & Marcia Gay Harden (2015) - Self - Guest
2002
The View (TV Series)
as
Self - Guest
- Marcia Gay Harden/Whitney Thore (2015) - Self - Guest
- Guest Co-Host Thomas Roberts/Steve Harvey/Marcia Gay Harden (2014) - Self - Guest
2012
AFI Life Achievement Award (TV Series)
as
Self
- AFI Life Achievement Award: A Tribute to Jane Fonda (2014) - Self
- AFI Life Achievement Award: A Tribute to Shirley MacLaine (2012) - Self
2007
Tavis Smiley (TV Series)
as
Self - Guest
- Episode dated 2 October 2013 (2013) - Self - Guest
- Episode dated 17 September 2007 (2007) - Self - Guest
2013
Teens Wanna Know (TV Series documentary)
as
Self - Guest
- PaleyFest Fall Previews Trophy Wife & Back in the Game (2013) - Self - Guest
2013
Above Average Presents (TV Series)
as
Self
- Dropping Off at College (2013) - Self
- Clap It Up (Step Up Parody) (2013) - Self
2013
Eastwood Directs: The Untold Story (Documentary)
as
Self
2012
E.W.C. - Express Written Consent (TV Series)
as
Self
2012
Behind the Seams: The 14th Annual Costume Designers Guild Awards Special (TV Special)
as
Self
2010
Talk Stoop (TV Series)
as
Self - Guest
- Hollywood (2010) - Self - Guest
2009
The 61st Primetime Emmy Awards (TV Special)
as
Self - Nominee
2009
The 63rd Annual Tony Awards (TV Special)
as
Self - Presenter & Winner
2009
Charlie Rose (TV Series)
as
Self - Guest
- Episode dated 15 May 2009 (2009) - Self - Guest
2008
Bold Visions: Women in Science and Technology (TV Movie documentary)
as
Self - Parent
2008
When Darkness Came: The Making of 'The Mist' (Video documentary short)
as
Self
2008
Into the Wild: The Story, the Characters (Video short)
as
Self
2008
14th Annual Screen Actors Guild Awards (TV Special)
as
Self - Nominee
2008
RealTVFilms (TV Series)
as
Self
- Marcia Gay Harden, Jury Sundance 2008 (2008) - Self
2008
Caiga quien caiga (TV Series)
as
Self
- Episode dated 16 January 2008 (2008) - Self (uncredited)
2008
13th Annual Critics' Choice Awards (TV Special)
as
Self
2008
13th Annual Critics' Choice Awards Red Carpet Premiere (TV Special)
as
Self
2007
Julia Roberts: An American Cinematheque Tribute (TV Movie)
as
Self
2007
Up Close with Carrie Keagan (TV Series)
as
Self - Guest
- Episode dated 15 November 2007 (2007) - Self - Guest
2007
2007 Primetime Creative Arts Emmy Awards (TV Special)
as
Self
2007
The 61st Annual Tony Awards (TV Special)
as
Self - Presenter
2007
Film Independent's 2007 Spirit Awards (TV Special)
as
Self - Nominee
2007
13th Annual Screen Actors Guild Awards (TV Special)
as
Self
2007
The 12th Annual Critics' Choice Awards (TV Special)
as
Self - Presenter
2006
Sweet Tornado: Margo Jones and the American Theater (TV Movie documentary)
as
Self - Narrator
2006
The 60th Annual Tony Awards (TV Special)
as
Self - Presenter
2006
2006 Independent Spirit Awards (TV Special)
as
Self - Presenter
2006
Wrestling with Angels: Playwright Tony Kushner (Documentary)
as
Self
2005
The 15th Annual Gotham Awards (TV Special)
as
Self - Presenter
2005
A Concert for Hurricane Relief (TV Special)
as
Self
2005
The 10th Annual Critics' Choice Awards (TV Special)
as
Self - Presenter
2004
Mystic River: Beneath the Surface (Video documentary short)
as
Self
2004
On-Air with Ryan Seacrest (TV Series)
as
Self - Guest
- Episode dated 1 March 2004 (2004) - Self - Guest
2004
The 76th Annual Academy Awards (TV Special)
as
Self - Nominee
2004
10th Annual Screen Actors Guild Awards (TV Special)
as
Self - Nominee
2001
The Tonight Show with Jay Leno (TV Series)
as
Self - Guest
- Episode #12.25 (2004) - Self - Guest
- Episode #9.64 (2001) - Self - Guest
2003
Mystic River: From Page to Screen (TV Short documentary)
as
Self
2003
Beyond Borders: John Sayles in Mexico (Documentary)
as
Self
2003
The 75th Annual Academy Awards (TV Special)
as
Self - Presenter & Past Winner
2002
The 74th Annual Academy Awards (TV Special)
as
Self - Presenter
2002
74th Academy Awards Nominations Announcement (TV Special)
as
Self
2001
HARDtalk (TV Series)
as
Self
- Marcia Grey Harden (2001) - Self
2001
Late Show with David Letterman (TV Series)
as
Self - Guest
- Episode dated 25 September 2001 (2001) - Self - Guest
2001
The 73rd Annual Academy Awards (TV Special)
as
Self - Winner
2001
The 2001 IFP/West Independent Spirit Awards (TV Special)
as
Self - Nominee
1997
The Rosie O'Donnell Show (TV Series)
as
Self - Guest
- Episode dated 7 March 2001 (2001) - Self - Guest
- Episode dated 17 November 1997 (1997) - Self - Guest
2001
The 12th Annual Golden Laurel Awards (TV Special)
as
Self
2001
CBS Cares (TV Series)
as
Self
- Episode dated 1 January 2001 (2001) - Self
1997
Late Night with Conan O'Brien (TV Series)
as
Self - Guest
- Denis Leary/Marcia Gay Harden/Frank Santorelli (1997) - Self - Guest
1993
American Playhouse (TV Series)
as
Self
- In the Wings: Angels in America on Broadway (1993) - Self
1993
The 47th Annual Tony Awards (TV Special)
as
Self - Nominee
Archive Footage
2022
FRO Thizzle Reviews (TV Series)
as
Self
- Point Blank (2019) (2022) - Self
2015
Entertainment Tonight (TV Series)
as
Self
- Episode #36.295 (2017) - Self
- Episode #35.253 (2016) - Self
- Episode dated 1 January 2016 (2016) - Self
- Episode dated 17 October 2015 (2015) - Self
- Episode dated 3 October 2015 (2015) - Self
- Episode dated 21 July 2015 (2015) - Self
2017
Hollywood Today Live (TV Series)
as
Self
- Melissa Etheridge/Dan Bucatinsky/Duff Goldman (2017) - Self
2015
Extra (TV Series)
as
Self
- Episode dated 21 November 2015 (2015) - Self
- Episode dated 3 October 2015 (2015) - Self
2015
Ok! TV (TV Series)
as
Self
- Episode dated 9 November 2015 (2015) - Self
2008
Oscar, que empiece el espectáculo (TV Movie documentary)
as
Self (uncredited)
2004
Biography (TV Series documentary)
as
Self
- Brad Pitt (2004) - Self
References
Marcia Gay Harden Wikipedia
(Text) CC BY-SA