Full Name

Elda Furry




Name

Hedda Hopper




Cause of death

Double pneumonia


Role

Actress




Nationality

American




Children

William Hopper




Years active

1908–1966








Born

May 2, 1885 (

1885-05-02

) Hollidaysburg, Pennsylvania, U.S.


Resting place

Rose Hill Cemetery in Altoona, Pennsylvania


Occupation

Actress, gossip columnist


Known for

Writing "Hedda Hopper's Hollywood"




Died

February 1, 1966, Hollywood, California, United States




Spouse

DeWolf Hopper (m. 1913–1922)


Parents

Margaret Miller Furry, David D. Furry




Movies

The Women, Tarzan's Revenge, Alice Adams, One Frightened Night, Let Us Be Gay




Similar People

Louella Parsons, William Hopper, Dalton Trumbo, DeWolf Hopper, Edward G Robinson
Hedda hopper s hollywood 1
Hedda Hopper (born Elda Furry; May 2, 1885 – February 1, 1966) was an American actress and gossip columnist, notorious for feuding with her arch-rival Louella Parsons. She had been a moderately successful actress of stage and screen for years before being offered the chance to write the column Hedda Hopper's Hollywood for the Los Angeles Times in 1938. In the McCarthy era she named suspected Communists. Hopper continued to write gossip until the end, her work appearing in many magazines and later on radio.
Contents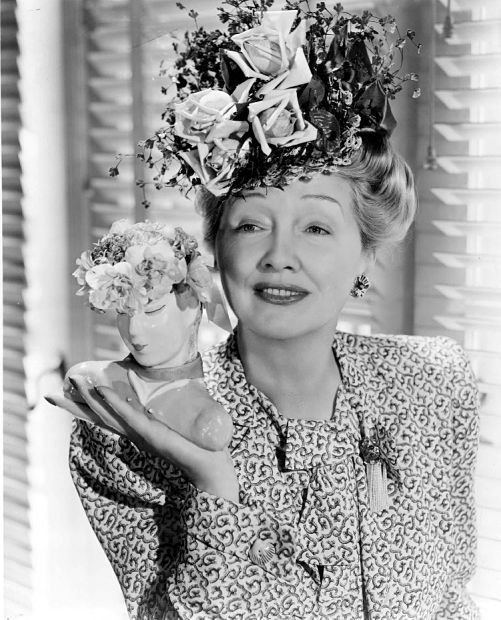 Hedda Hopper's Hollywood (1960)
Early life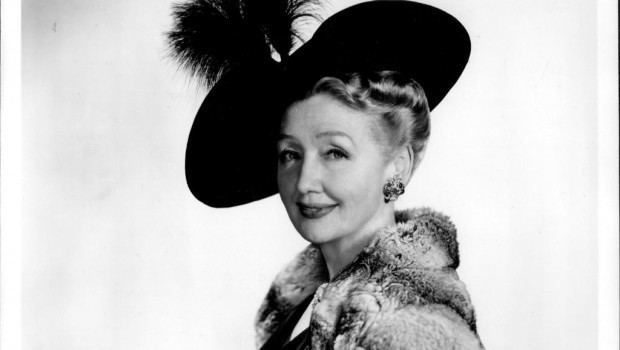 Hopper was born Elda Furry in Hollidaysburg, Pennsylvania, the daughter of Margaret (née Miller; 1856-1941) and David Furry, a butcher, both members of the German Baptist Brethren. Her siblings included Dora, Sherman, Cameron, Edgar, Frank, and Margaret. Her family was of Pennsylvania Dutch (German) descent. The family moved to Altoona when Elda was three.
Acting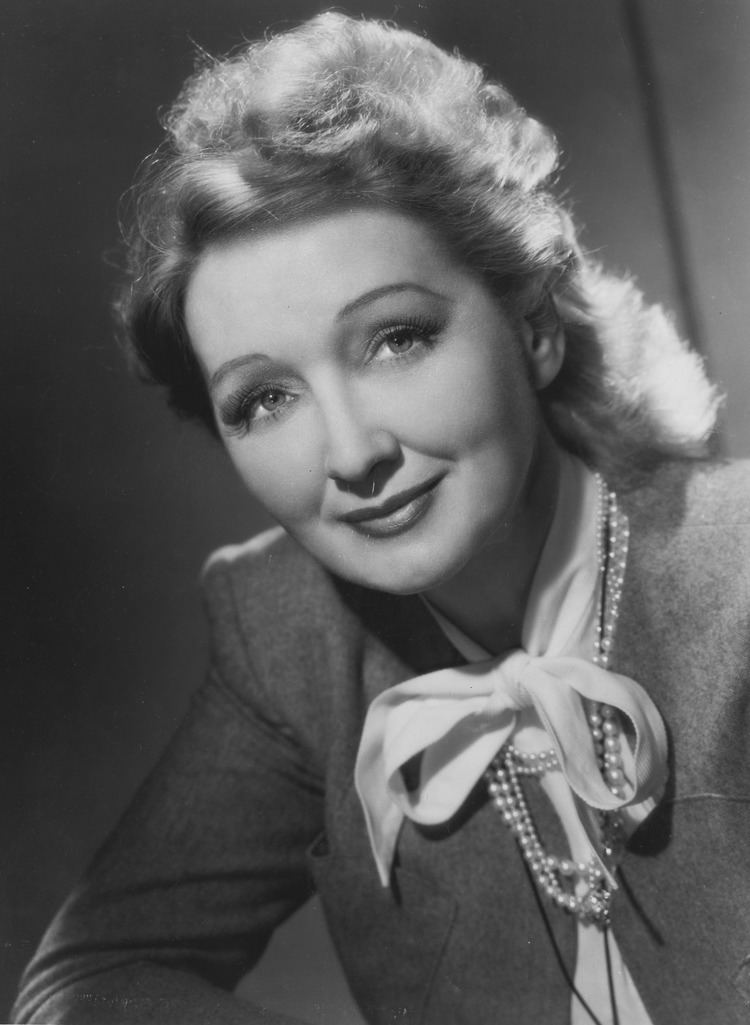 She eventually ran away to New York City and began her career in the chorus on the Broadway stage. Hopper was not successful in this venture, even getting the axe by the renowned Shubert Brothers. Florenz Ziegfeld called the aspiring starlet a "clumsy cow" and brushed off her pleas for a slot in his lavish Follies. After a few years, she joined the theater company of matinee idol DeWolf Hopper, whom she called "Wolfie" and would later marry.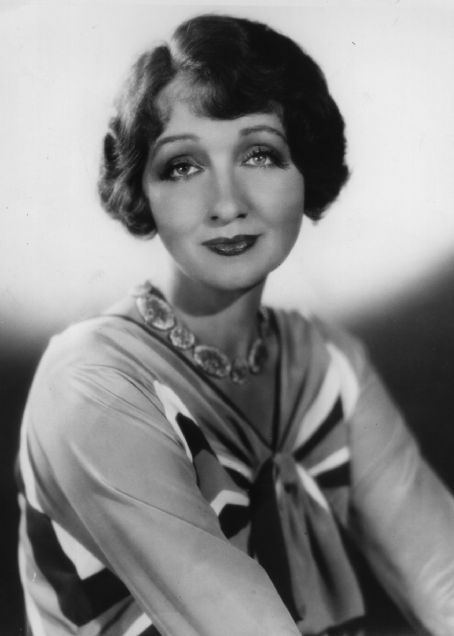 She remained in the chorus and they toured the country. While in the Hopper company, she realized that chorus and understudy jobs were not acting. She wanted to act, and she knew she would have to prove herself before she could hope to get anywhere in the theater. Hearing that Edgar Selwyn was casting his play The Country Boy for a road tour, she went to his office and talked him into letting her audition for the lead. She was given the role and that show toured for thirty-five weeks through forty-eight states. She studied singing during the summer and, in the fall, toured with The Quaker Girl in the second lead, the prima donna role. The show closed in Albany.
In 1913, she became the fifth wife of DeWolf Hopper, whose previous wives were named Ella, Ida, Edna and Nella. The similarity in names caused some friction, as he would sometimes call Elda by the name of one of his former wives. Consequently, Elda Hopper paid a numerologist $10 to tell her what name she should use, and the answer was "Hedda". She began acting in silent movies in 1915. Her motion picture debut was in The Battle of Hearts (1916) with William Farnum. She appeared in more than 120 movies over the following twenty-three years, usually portraying society women.
Writing
As her movie career waned in the mid-1930s, Hopper looked for other sources of income. In 1937, she was offered the chance of a lifetime and embarked on a career doing something she was quite adept at: gossip. Her gossip column called "Hedda Hopper's Hollywood" debuted in the Los Angeles Times on February 14 (St. Valentine's Day), 1938. After years of struggling as an actress, she had finally found her niche. She christened the home she purchased in Beverly Hills "The House That Fear Built". She maintained a notorious if self-serving rivalry with the longer-established and better-liked Louella Parsons, who had formerly been friendly, sometimes even passing Hopper information. Hopper and Parsons became arch rivals competing fiercely, and often nastily, for the title "Queen of Hollywood", although those who knew both agreed that Hopper, a former actress, was far more vicious and unforgiving in her dealings with those who displeased her than rivals Parsons and Sheilah Graham were ever known to be.
Hopper was noted for her hats, considered her trademark, due to her taste for large, flamboyant ones; and her hats were so famous that, in the film Breakfast in Hollywood, Del Porter, backed by Spike Jones and his City Slickers, sang a novelty song, "A Hat for Hedda Hopper", while Hopper was sitting in the audience wearing an extraordinarily large milliner's creation.
Fictional columnist J.J. Hunsecker, played by Burt Lancaster in the film Sweet Smell of Success, is said to have been inspired at least in part by Hopper, who courted controversy as well for "naming names" of suspected or alleged Communists during the Hollywood Blacklist.
Her frequent attacks against Charlie Chaplin in the 1940s for various reasons, including his politics and love life purportedly contributed to his being denied a permission to re-enter the United States after a sojourn to Europe in 1952.
After she published a "blind item" on Katharine Hepburn and Spencer Tracy's relationship, Tracy confronted her at Ciro's and kicked her in the rear.
Similarly, after she had printed a story about an extramarital affair between Joseph Cotten and Deanna Durbin, Cotten ran into Hopper at a social event and pulled out her chair, only to continue pulling it out from under her when she sat down.
Hopper spread rumors that Michael Wilding and Stewart Granger had a sexual relationship; Wilding later sued Hopper for libel and won.
Actress ZaSu Pitts compared Hopper to "a ferret".
Joan Bennett sent Hopper a "$435 valentine. The $35 went for a skunk which carried a note: 'Won't you be my valentine? Nobody else will. I stink and so do you.'" Hopper reportedly commented that the skunk was beautifully behaved. She christened it Joan and passed it on to actor James Mason and his wife as a present, as they had made the first bid after the story about the unusual gift made the news.
During World War II, her only child, actor William "Bill" Hopper, served in the Navy in Underwater Demolitions. She chastised Douglas Fairbanks, Jr., the son of her old friend the late Douglas Fairbanks, because she thought the younger Fairbanks was shirking his duty to his country. Fairbanks Jr. recalled in his memoirs Salad Days that he was already in uniform serving in the British Royal Navy, and despised Hopper for her insinuations.
Politics
Hopper was a fervent Republican. In 1944, for instance, she spoke before the massive rally organized by David O. Selznick in the Los Angeles Coliseum in support of the Dewey-Bricker ticket as well as Governor Earl Warren of California, who would become Dewey's running mate in 1948 and later the Chief Justice of the United States. The gathering drew 93,000, with Cecil B. DeMille as the master of ceremonies and Walt Disney as one of the speakers. Others in attendance included Ronald Reagan, Barbara Stanwyck, Ann Sothern, Ginger Rogers, Randolph Scott, Adolphe Menjou, Dick Powell, Gary Cooper, Edward Arnold, and William Bendix. Despite the good turnout at the rally, most Hollywood celebrities who took a public position sided with the Roosevelt-Truman ticket.
Hopper strongly supported the House Un-American Activities Committee (HUAC) hearings and was a guest and speaker of the Women's Division at the 1956 Republican National Convention held in San Francisco to renominate the Eisenhower-Nixon ticket.
Radio and television
Hopper had an acting role in a radio soap opera, playing Portia Brent on the Blue Network's Brenthouse beginning in February 1939. She debuted as host of her own radio program, The Hedda Hopper Show, November 6, 1939. Sponsored by Sunkist, she was heard on CBS three times a week for 15 minutes until October 30, 1942. From October 2, 1944, to September 3, 1945, Armour Treet sponsored a once-a-week program. On September 10, 1945, she moved to ABC, still sponsored by Armour, for a weekly program that continued until June 3, 1946. Hopper moved back to CBS October 5, 1946, with a weekly 15-minute program, This Is Hollywood, sponsored by Procter & Gamble. It ran until June 28, 1947.
Expanding to 30 minutes on NBC, she was host of a variety series, The Hedda Hopper Show, broadcast from October 14, 1950, to November 11, 1950 on Saturdays, then from November 19, 1950, to May 20, 1951 on Sundays. This program featured music, talk and dramatized excerpts from movies with well-known guests, such as Broderick Crawford doing a scene from All the King's Men.
On January 10, 1960, a television special, Hedda Hopper's Hollywood, aired on NBC. Hosted by Hopper, guest interviews included a remarkably eclectic mix of past, current and future stars: Lucille Ball (a longtime friend of Hopper), Francis X. Bushman, Liza Minnelli, John Cassavetes, Robert Cummings, Marion Davies (her last public appearance), Walt Disney, Janet Gaynor, Bob Hope, Hope Lange, Anthony Perkins, Debbie Reynolds, James Stewart, and Gloria Swanson.
Hopper had several acting roles during the latter part of her career, including brief cameo appearances as herself in the movie Sunset Boulevard (1950) and The Patsy (1964), as well as episodes of The Martha Raye Show, I Love Lucy, The Ford Show, Starring Tennessee Ernie Ford, and The Beverly Hillbillies, starring Buddy Ebsen. Her autobiography, From Under My Hat (Doubleday, 1952) was followed by The Whole Truth and Nothing But (1962), also published by Doubleday. She remained active as a writer until her death, producing six daily columns and a Sunday column for the Chicago Tribune syndicate, as well as writing articles for celebrity magazines such as Photoplay.
Personal life
On May 8, 1913, she married actor and singer DeWolf Hopper in New Jersey. They had one child, William, who later played Paul Drake in the Perry Mason series. They were divorced in 1922.
Death
Hopper died on February 1, 1966, of double pneumonia at the age of 80 in Cedars of Lebanon Hospital in Hollywood. She is buried at Rose Hill Cemetery, Altoona, Pennsylvania.
For her contribution to the motion picture industry, Hopper has a star on the Hollywood Walk of Fame at 6313½ Hollywood Boulevard in Hollywood.
Portrayals
In 1985, Jane Alexander received a Primetime Emmy Award nomination portraying Hopper in the television film Malice in Wonderland, opposite Elizabeth Taylor as Louella Parsons.
In 1995, Cynthia Adler portrayed Hedda Hopper in the documentary Carmen Miranda: Bananas is My Business.
In 1995, she was portrayed by Katherine Helmond in Liz: The Elizabeth Taylor Story (1995 TV film)
In 1999, Rue McClanahan played Priscilla Tremaine, a thinly veiled version of Hopper, on the AMC's show The Lot, a comedic limited series about the Golden Age of Hollywood.
In 1999 by Fiona Shaw in the movie RKO 281.
In 2006 by Joanne Linville in James Dean (2001 TV film).
In 2006 by Jenn Colella in Chaplin: The Musical, on Broadway in 2012.
In 2015, Helen Mirren played Hedda Hopper in the movie Trumbo directed by Jay Roach.
In 2015, Tilda Swinton played in Hail, Caesar! the double part of Thora and Thessaly Thacker, two identical twin sister gossip columnists (mimicking the rivalry between Hedda Hopper and Louella Parsons, but both heavily based on Hopper herself).
In 2017, in the first season of Feud, Hopper was played by Judy Davis and received a Primetime Emmy Award nomination in the portrayal of the rivalry between Bette Davis and Joan Crawford.
The New York City Opera announced that it will stage the East Coast premiere of Stewart Wallace's Hopper's Wife — a 1997 chamber opera about an imagined marriage between painter Edward Hopper and Hedda Hopper—at Harlem Stage from April 28 through May 1, 2016.
References
Hedda Hopper Wikipedia
(Text) CC BY-SA