Children

Robin Gaynor Adrian







Full Name

Laura Augusta Gainor

Born

October 6, 1906 (

1906-10-06

)

Cause of death

Complications from injuries sustained in car accident

Movies

Sunrise: A Song of Two Hum, 7th Heaven, A Star Is Born, Street Angel, Lucky Star




Similar People

Frank Borzage,

Fredric March

, William A Wellman, F W Murnau, Mitzi Gaynor
Hollywood Hist O'Rama: Janet Gaynor (1962)
Janet Gaynor (born Laura Augusta Gainor; October 6, 1906 – September 14, 1984) was an American film, stage and television actress and painter.
Contents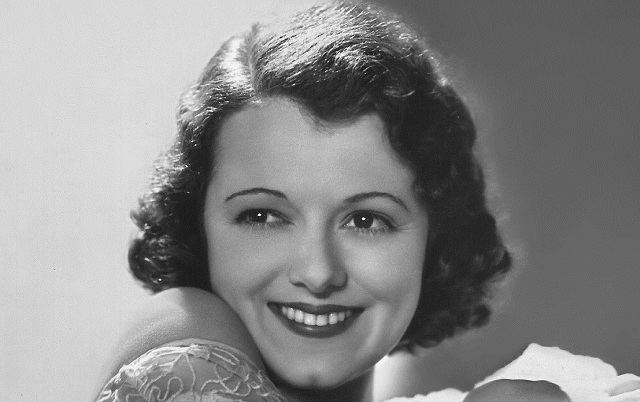 Gaynor began her career as an extra in shorts and silent films. After signing with Fox Film Corporation (later 20th Century-Fox) in 1926, she rose to fame and became one of the biggest box office draws of the era. In 1929, she was the first winner of the Academy Award for Best Actress for her performances in three films: 7th Heaven (1927), Sunrise: A Song of Two Humans (1927), and Street Angel (1928). This was the only occasion on which an actress has won one Oscar for multiple film roles. Gaynor's career success continued into the sound film era, and she achieved a notable success in the original version of A Star Is Born (1937), for which she received a second Best Actress Academy Award nomination.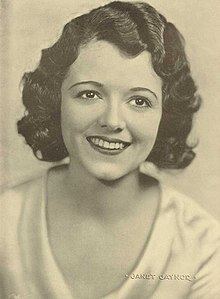 After retiring from acting in 1939, Gaynor married film costume designer Adrian with whom she had a son. She briefly returned to acting in films and television in the 1950s and later became an accomplished oil painter. In 1980, Gaynor made her Broadway debut in the stage adaptation of the 1971 film Harold and Maude and appeared in the touring production of On Golden Pond in February 1982. In September 1982, she sustained multiple injuries in a serious car accident which contributed to her death in September 1984.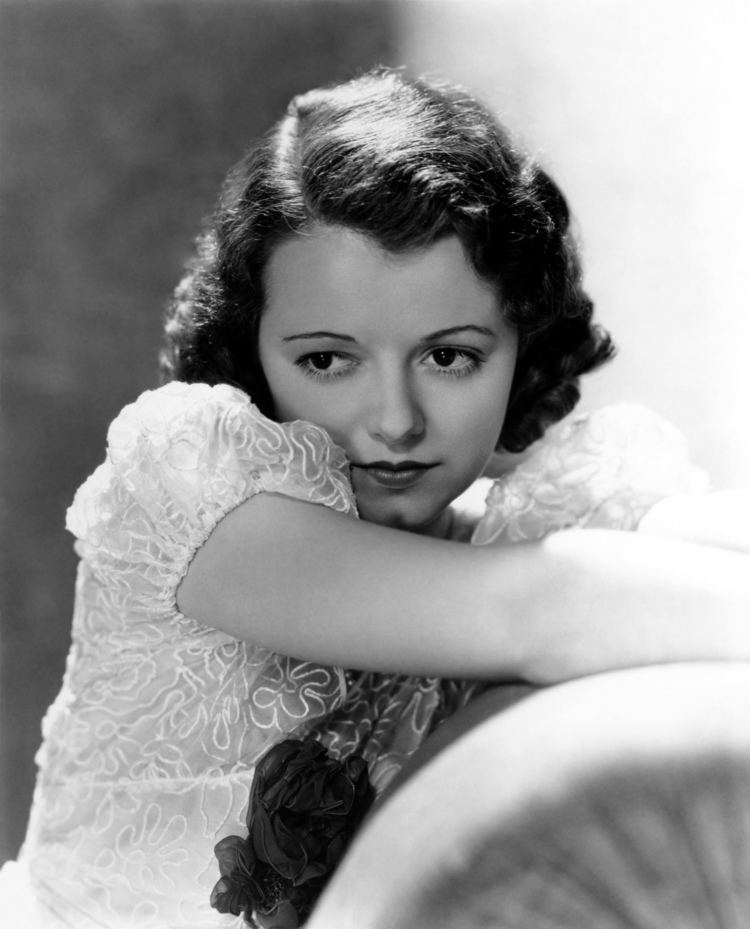 Walter matthau and janet gaynor 1978 oscars
Early life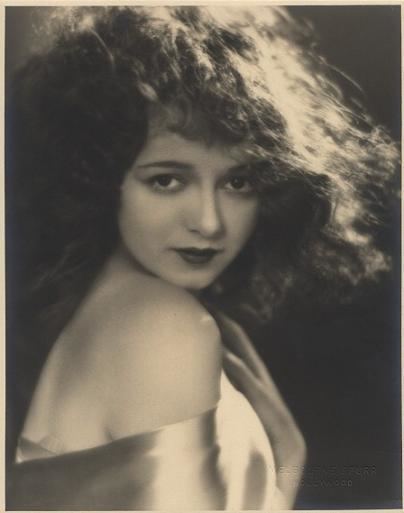 Gaynor was born Laura Augusta Gainor (some sources stated Gainer) in Germantown, Philadelphia. Nicknamed "Lolly" as a child, she was the youngest of two daughters born to Laura (Buhl) and Frank De Witt Gainor. Frank Gainor worked as a theatrical painter and paperhanger. When Gaynor was a toddler, her father began teaching her how to sing, dance, and perform acrobatics. As a child in Philadelphia, she began acting in school plays. After her parents divorced in 1914, Gaynor, her sister, and her mother moved to Chicago. Shortly thereafter, her mother married electrician Harry C. Jones. The family later moved west to San Francisco.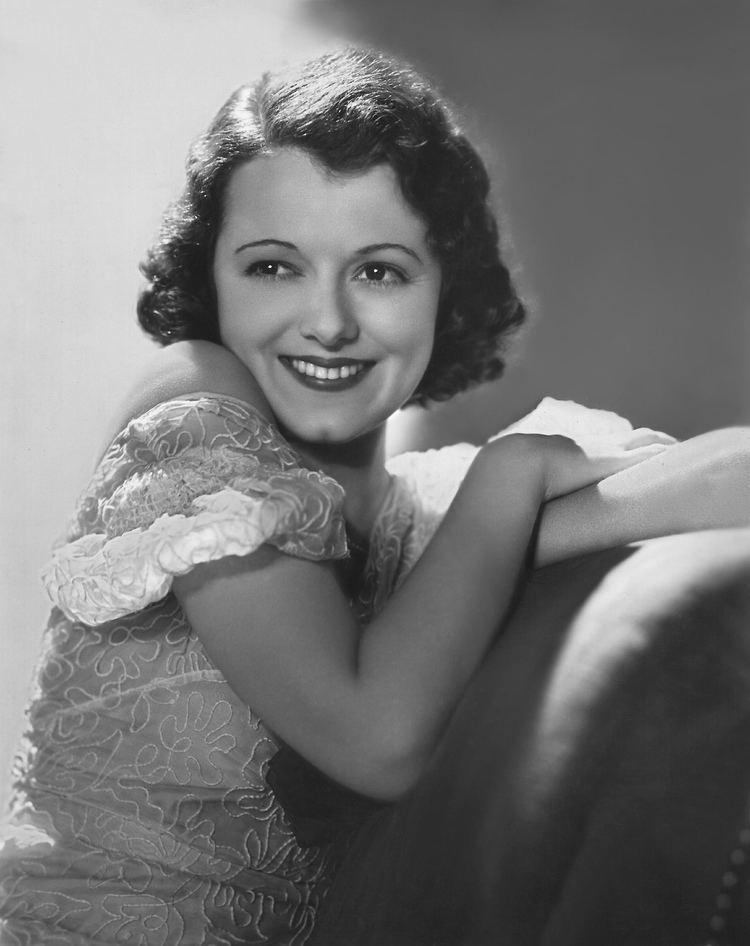 After graduating from San Francisco Polytechnic High School in 1923, Gaynor spent the winter vacationing in Melbourne, Florida, where she did stage work. Upon returning to San Francisco, Gaynor, her mother, and stepfather moved to Los Angeles, where she could pursue an acting career. She was initially hesitant to do so, and enrolled at Hollywood Secretarial School. She supported herself by working in a shoe store and later as a theatre usher. Her mother and stepfather continued to encourage her to become an actress and she began making the rounds to the studios (accompanied by her stepfather) to find film work.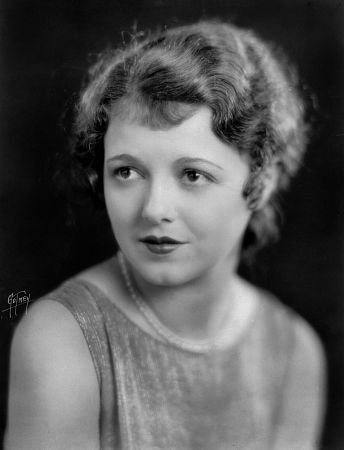 Gaynor won her first professional acting job on December 26, 1924, as an extra in a Hal Roach comedy short. This led to more extra work in feature films and shorts for Film Booking Offices of America and Universal. Universal eventually hired her as a stock player for $50 a week. Six weeks after being hired by Universal, an executive at Fox Film Corporation offered her a screen test for a supporting role in the film The Johnstown Flood (1926). Her performance in the film caught the attention of Fox executives, who signed her to a five-year contract and began to cast her in leading roles. Later that year, Gaynor was selected as one of the WAMPAS Baby Stars (along with Joan Crawford, Dolores del Río, Mary Astor, and others),
Career
By 1927, Gaynor was one of Hollywood's leading ladies. Her image was that of a sweet, wholesome, and pure young woman who was notable for playing her roles with depth and sensitivity. Her performances in 7th Heaven, the first of 12 films she would make with actor Charles Farrell; Sunrise, directed by F. W. Murnau; and Street Angel, also with Charles Farrell, earned her the first Academy Award for Best Actress in 1929, when for the first and only time the award was granted for multiple roles, on the basis of total recent work rather than for one particular performance. This practice was prohibited three years later by a new Academy of Motion Picture Arts and Sciences rule. Gaynor was not only the first actress to win the award, but at 22, was also the youngest until 1986, when deaf actress Marlee Matlin, 21, won for her role in Children of a Lesser God.
Gaynor was one of only a handful of established lead actresses who made a successful transition to sound films. In 1929, she was reteamed with Charles Farrell (the pair was known as "America's favorite love birds") for the musical film Sunny Side Up. During the early 1930s, Gaynor was one of Fox's most popular actresses and one of Hollywood's biggest box office draws; in 1931 and 1932, she and Marie Dressler were tied as the number-one draw. After Dressler's death in 1934, Gaynor held the top spot alone. She was often cited as a successor to Mary Pickford, and was cast in remakes of two Pickford films, Daddy Long Legs (1931) and Tess of the Storm Country (1932). Gaynor drew the line at a proposed remake of Rebecca of Sunnybrook Farm, which she considered "too juvenile".
Gaynor continued with roles in State Fair (1933) with Will Rogers and The Farmer Takes a Wife (1935), which introduced Henry Fonda to the screen as Gaynor's leading man. However, when Darryl F. Zanuck merged his fledgling studio, Twentieth Century Pictures, with Fox Film Corporation to form 20th Century-Fox, her status became precarious and even tertiary to those of burgeoning actresses Loretta Young and Shirley Temple. According to press reports at the time, Gaynor held out on signing with the new 20th Century-Fox until her salary was raised from $1,000 a week to $3,000. The studio quickly issued a statement denying that Gaynor was holding out for more money. She quietly signed a new contract, the terms of which were never made public.
Gaynor co-starred in Ladies in Love (1937) with Constance Bennett, Loretta Young, and Tyrone Power, but her box office appeal had already begun to wane: once ranked number one, she had dropped to number 24. She considered retiring due to her frustration with studio executives, who continued to cast her in the same type of role that brought her fame while audiences' tastes were changing. After 20th Century-Fox executives proposed that her contract be renegotiated and she be demoted to featured player status, Gaynor left the studio, but her retirement plans were quashed when David O. Selznick offered her the leading role in a new film to be produced by his company, Selznick International. Selznick, who was friendly with Gaynor off-screen, was convinced that audiences would enjoy seeing her portray a character closer to her true personality. He believed that she possessed the perfect combination of humor, charm, vulnerability, and innocence for the role of aspiring actress Esther Blodgett (later "Vicki Lester") in A Star Is Born. Gaynor accepted the role. The romantic drama was filmed in Technicolor and co-starred Fredric March. Released in 1937, it was an enormous hit and earned Gaynor her second Academy Award nomination for Best Actress; she lost to Luise Rainer for The Good Earth.
A Star Is Born revitalized Gaynor's career, and she was cast in the screwball comedy The Young in Heart with Paulette Goddard. That film was a modest hit, but by then Gaynor had definitely decided to retire. She later explained, "I had been working steadily for 17 long years, making movies was really all I knew of life. I just wanted to have time to know other things. Most of all I wanted to fall in love. I wanted to get married. I wanted a child. And I knew that in order to have these things one had to make time for them. So I simply stopped making movies. Then as if by a miracle, everything I really wanted happened." At the top of the industry, she retired at age 33.
Later years
In August 1939, Gaynor married Hollywood costume designer Adrian with whom she had a son in 1940. The couple divided their time between their 250-acre cattle ranch north of Brasília, and their homes in New York and California. Both were also heavily involved in the fashion and arts community. Gaynor returned to acting in the early 1950s with appearances in live television anthology series including Medallion Theatre, Lux Video Theatre, and General Electric Theater. In 1957, she appeared in her final film role as Pat Boone's mother in the musical comedy Bernardine. In November 1959, she made her stage debut in the play The Midnight Sun, in New Haven, Connecticut. The play, which Gaynor later called "a disaster", was not well received and closed shortly after its debut.
Gaynor also became an accomplished oil painter of vegetable and flower still lifes. She sold over 200 paintings and had four showings under the Wally Findlay Galleries banner in New York, Chicago, and Palm Beach from 1975 to February 1982.
In 1980, Gaynor made her Broadway debut as "Maude" in the stage adaptation of the 1971 film Harold and Maude. She received good reviews for her performance, but the play was panned by critics and closed after 21 performances. Later that year, she reunited with her Servants' Entrance co-star Lew Ayres to film an episode of the anthology series The Love Boat. It was the first television appearance Gaynor had made since the 1950s and was her last screen role. In February 1982, she starred in the touring production of On Golden Pond. This was her final acting role.
Marriages
Gaynor was married three times and had one child. Her first marriage was to lawyer Jesse Lydell Peck, whom she married on September 11, 1929. Gaynor's attorney announced the couple's separation in late December 1932. She was granted a divorce on April 7, 1933. On August 14, 1939, she married MGM costume designer Adrian in Yuma, Arizona. This relationship has been called a lavender marriage, since Adrian was openly gay within the film community while Gaynor was rumored to be gay or bisexual. The couple had one son, Robin Gaynor Adrian, born in 1940. Those rumors were never hinted at in newspapers or magazines. Gaynor and Adrian remained married until Adrian's death from a stroke on September 13, 1959.
On December 24, 1964, Gaynor married her longtime friend, stage producer Paul Gregory, to whom she remained married until her death. The two maintained a home in Desert Hot Springs, California and also owned 3,000 acres of land near Brasília.
Friendship with Mary Martin
Gaynor and her husband traveled frequently with her close friend Mary Martin and her husband. Actor Bob Cummings once quipped: "Janet Gaynor's husband was Adrian, but her wife was Mary Martin". A Brazilian press report noted that Gaynor and Martin briefly lived with their respective husbands in the state of Goiás in the 1950s and 1960s.
Final years and death
On the evening of September 5, 1982, Gaynor, her husband Paul Gregory, actress Mary Martin, and Martin's manager Ben Washer were involved in a serious car accident in San Francisco. A van ran a red light at the corner of California and Franklin Streets and crashed into the Luxor taxicab in which the group was riding, knocking it into a tree. Ben Washer was killed, Mary Martin sustained two broken ribs and a broken pelvis, and Gaynor's husband suffered two broken legs. Gaynor sustained several serious injuries, including 11 broken ribs, a fractured collarbone, pelvic fractures, a punctured lung, and injuries to her bladder and kidney. The driver of the van, Robert Cato, was arrested on two counts of felony drunk driving, reckless driving, speeding, running a red light, and vehicular homicide. Cato pleaded not guilty and was later released on $10,000 bail. On March 15, 1983, he was found guilty of drunk driving and vehicular homicide and was sentenced to three years in prison.
As a result of her injuries, Gaynor was hospitalized for four months and underwent two surgeries to repair a perforated bladder and internal bleeding. She recovered sufficiently to return to her home in Desert Hot Springs, but continued to experience health issues due to the injuries and required frequent hospitalizations. Shortly before her death, she was hospitalized for pneumonia and other ailments. On September 14, 1984, Gaynor died at Desert Hospital in Palm Springs at the age of 77. Her doctor, Bart Apfelbaum, attributed her death to the 1982 car accident and stated that Gaynor "...never recovered" from her injuries.
Gaynor is buried at Hollywood Forever Cemetery next to her second husband Adrian. Her headstone reads "Janet Gaynor Gregory", her legal name after her marriage to her third husband, producer and director Paul Gregory.
Honors
For her contribution to the motion picture industry, Janet Gaynor has a star on the Hollywood Walk of Fame at 6284 Hollywood Blvd.
On March 1, 1978, Howard W. Koch, then the president of the Academy of Motion Picture Arts and Sciences, presented Gaynor with a citation for her "truly immeasurable contribution to the art of motion pictures".
In 1979, Gaynor was awarded the Order of the Southern Cross for her cultural contributions to Brazil.
Filmography
Actress
1961
The Four of Us (TV Movie) (completed)
1981
The Love Boat (TV Series)
as
Violet Hooper
- Doc's Dismissal/A Frugal Pair/The Girl Next Door (1981) - Violet Hooper
1959
General Electric Theater (TV Series)
as
Martha Allen
- The Flying Wife (1959) - Martha Allen
1957
Bernardine
as
Mrs. Ruth Wilson
1954
Lux Video Theatre (TV Series)
as
Eleanor
- Two Dozen Roses (1954) - Eleanor
1953
Medallion Theatre (TV Series)
- Dear Cynthia (1953)
1938
Three Loves Has Nancy
as
Nancy Briggs
1938
The Young in Heart
as
George-Anne Carleton
1937
A Star Is Born
as
Esther Victoria Blodgett - aka Vicki Lester
1936
Ladies in Love
as
Martha Kerenye
1936
Small Town Girl
as
Kay Brannan
1935
The Farmer Takes a Wife
as
Molly Larkins
1935
One More Spring
as
Elizabeth Cheney
1934
Servants' Entrance
as
Hedda Nilsson aka Helga Brand
1934
Change of Heart
as
Catherine Furness
1933
Paddy the Next Best Thing
as
Paddy Adair
1933
Adorable
as
Princess Marie Christine, aka Mitzi
1933
State Fair
as
Margy Frake
1932
Tess of the Storm Country
as
Tess Howland
1932
The First Year
as
Grace Livingston
1931
Delicious
as
Heather Gordon
1931
Merely Mary Ann
as
Mary Ann
1931
Daddy Long Legs
as
Judy Abbott
1931
The Man Who Came Back
as
Angie Randolph
1930
High Society Blues
as
Eleanor Divine
1929
Sunny Side Up
as
Molly Carr
1929
Happy Days
as
Janet Gaynor
1929
Lucky Star
as
Mary Tucker
1927
Two Girls Wanted
as
Marianna Wright
1927
With Love and Hisses (Short)
as
Extra
1927
The Horse Trader (Short)(uncredited)
1926
WAMPAS Baby Stars of 1926 (Short)
as
Janet Gaynor
1926
45 Minutes from Hollywood (Short)
as
Hotel Guest (uncredited)
1926
The Stolen Ranch
as
Extra
1926
Lazy Lightning (uncredited)
1926
Martin of the Mounted (Short)(uncredited)
1926
The Return of Peter Grimm
as
Catherine
1926
The Blue Eagle
as
Rose Kelly
1926
Pep of the Lazy J (Short)
as
June Adams (uncredited)
1926
The Midnight Kiss
as
Mildred Hastings
1926
Don't Shoot (Short)
as
Girl
1926
The Man in the Saddle
as
Doubtful (uncredited)
1926
The Fire Barrier (Short)
as
Mildred King
1926
The Galloping Cowboy
as
Extra
1926
The Shamrock Handicap
as
Lady Sheila O'Hara
1926
Fade Away Foster (Short)(uncredited)
1926
Skinner's Dress Suit
as
Party Guest (uncredited)
1926
Ridin' for Love (Short)
as
Girl
1926
The Gunless Bad Man (Short)
as
Gertrude Dowell
1926
Oh! What a Nurse! (uncredited)
1926
The Johnstown Flood
as
Anna Burger
1926
A Punch in the Nose (Short)
as
Bathing Beauty (uncredited)
1925
Ben-Hur: A Tale of the Christ
as
Slave Girl (uncredited)
1925
Flaming Flappers (Short)
as
One of the Co-Eds (uncredited)
1925
The Crook Buster (Short)(uncredited)
1925
The Plastic Age
as
Co-ed (uncredited)
1925
The Teaser (uncredited)
1925
The Burning Trail (uncredited)
1925
Dangerous Innocence (uncredited)
1925
The Haunted Honeymoon (Short)(uncredited)
1924
All Wet (Short)
as
Undetermined Secondary Role (uncredited)
1924
Young Ideas (uncredited)
1924
Cupid's Rustler (uncredited)
Soundtrack
1990
Mr. & Mrs. Bridge (performer: "Wah! Hoo!")
1974
Fred Astaire Salutes the Fox Musicals (TV Movie documentary) (performer: "If I Had a Talking Picture of You")
1937
A Star Is Born (performer: "Wah! Hoo!" - uncredited)
1933
State Fair (performer: "Romantic" (1933) - uncredited)
1931
Delicious (performer: "Somebody From Somewhere", "Katinkitschka" - uncredited)
1930
High Society Blues (performer: "I'm in the Market For You", "Just Like in a Storybook")
1929
Sunny Side Up (performer: " (I'M A DREAMER) AREN'T WE ALL?", "SUNNY SIDE UP", "IF I HAD A TALKING PICTURE OF YOU")
1929
Happy Days (performer: "We'll Build a Little World of Our Own" - uncredited)
Self
1975
A.M. Chicago (TV Series)
as
Self - Guest
- Episode dated 11 January 1982 (1982) - Self - Guest
- Episode dated 12 February 1975 (1975) - Self - Guest
1981
The Irv Kupcinet Show (TV Series)
as
Self - Guest
- Episode dated 1 January 1981 (1981) - Self - Guest
1980
Hollywood (TV Mini Series documentary)
as
Self
- End of an Era (1980) - Self
- The Man with the Megaphone (1980) - Self
1980
Good Morning America (TV Series)
as
Self
- Episode dated 18 February 1980 (1980) - Self
1978
The 50th Annual Academy Awards (TV Special)
as
Self - Presenter
1976
Today (TV Series)
as
Self
- Dated 18 May 1976 (1976) - Self
1972
This Is Your Life (TV Series)
as
Self
- Mary Martin (1972) - Self
1971
The 43rd Annual Academy Awards (TV Special)
as
Self - Presenter
1969
Hollywood: The Selznick Years (TV Movie documentary)
as
Self (uncredited)
1960
Hedda Hopper's Hollywood (TV Movie documentary)
as
Self
1957
The 29th Annual Academy Awards (TV Special)
as
Self - Presenter
1954
Person to Person (TV Series documentary)
as
Self
- Episode #2.6 (1954) - Self
1953
The 25th Annual Academy Awards (TV Special)
as
Self - Presenter
1941
Meet the Stars #2: Baby Stars (Documentary short)
as
Self
1936
20th Century Fox Promotional Film (Documentary short)
as
Self (uncredited)
1934
La ciudad de cartón
as
Self
Archive Footage
2023
Compression (TV Series documentary)
- Compression Lucky Star de Frank Borzage (2023)
2017
The Best of Hollywood (TV Series documentary)
as
Self - Interviewee
- Episode dated 27 October 2017 (2017) - Self - Interviewee
2014
And the Oscar Goes to... (TV Movie documentary)
as
Self
2005
Screen Goddesses (TV Series documentary)
as
Self
- Janet Gaynor (2005) - Self
2003
Murnau's 4 Devils: Traces of a Lost Film (Video documentary short)
as
Self
1995
Biography (TV Series documentary)
as
Self
- Carole Lombard: Hollywood's Profane Angel (2001) - Self
- Janet Gaynor: A Star Was Born (2001) - Self
- Don Ameche: Hollywood's Class Act (1999) - Self (uncredited)
- Darryl F. Zanuck: 20th Century Filmmaker (1995) - Self (uncredited)
1995
Century of Cinema (TV Series documentary)
as
The Wife, 'Sunrise'
- A Personal Journey with Martin Scorsese Through American Movies (1995) - The Wife, 'Sunrise' (uncredited)
1994
A Century of Cinema (Documentary)
as
Self
1982
Hooray for Hollywood (Documentary)
as
Self
1975
Brother Can You Spare a Dime (Documentary)
1974
Fred Astaire Salutes the Fox Musicals (TV Movie documentary)
as
Self
1965
Hollywood My Home Town (Documentary)
as
Self
1963
Hollywood and the Stars (TV Series documentary)
as
Self
- The Man Called Bogart (1963) - Self (uncredited)
1940
Cavalcade of the Academy Awards (Documentary short)
1937
Screen Snapshots Series 17, No. 1 (Documentary short)
as
Self
References
Janet Gaynor Wikipedia
(Text) CC BY-SA