Other names

Bran' Nu, B-Rocka




Role

Actress · 4everbrandy.com




Years active

1993–present




Siblings

Ray J




Children

1




Name

Brandy Norwood








Full Name

Brandy Rayana Norwood




Born

February 11, 1979 (age 44) (

1979-02-11

) McComb, Mississippi, U.S.


Occupation

Singeractressmodelsongwriterrecord producer




Home town

Los Angeles, California, U.S.




Parent(s)

Willie NorwoodSonja Norwood




Albums

Two Eleven, Brandy, Human, Full Moon, Afrodisiac


Profiles




Twitter

Instagram

Facebook




Movies and TV shows

Moesha, Cinderella

She sangs brandy norwood episode 2
Brandy Rayana Norwood (born February 11, 1979), known professionally as Brandy, is an American singer, songwriter, record producer and actress. Born into a musical family in McComb, Mississippi and raised in Carson, California, she began her career as a child and performed as a backing vocalist for teen groups. In 1993, Norwood signed with Atlantic Records. The following year, she released her self-titled debut album, which was certified quadruple Platinum in the US, selling six million copies worldwide. Norwood starred in the UPN sitcom Moesha as the title character, which lasted six seasons and resulted in numerous other roles. She resumed her music career in 1998 with the widely successful duet with fellow R&B contemporary Monica, "The Boy Is Mine", which went on to become the best selling female duet of all time, and one of the longest running number one singles in history. Her second album, Never Say Never, sold 16 million copies worldwide, featured two number one singles, and earned Norwood her first Grammy Award. This launched her into international stardom, with films, endorsements, sold out concert tours, and her own line of Barbie dolls.
Contents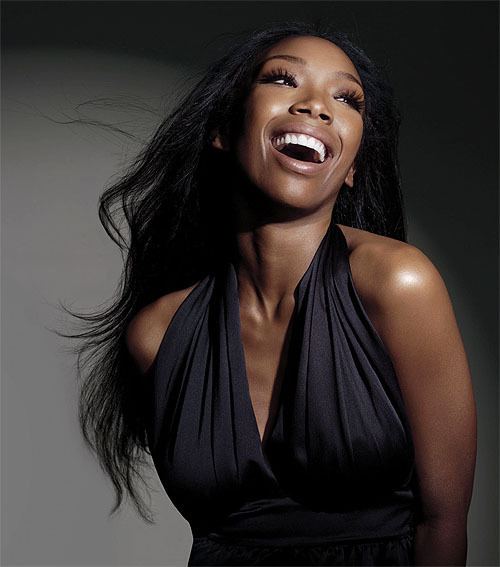 Throughout the 2000s, Norwood held a precarious position in the pop industry. In 2002, she starred in the reality series Brandy: Special Delivery, documenting the birth of her daughter. Her third and fourth albums, Full Moon (2002) and Afrodisiac (2004), were released to critical and commercial success. She served as a judge on the first season of America's Got Talent before being involved in a widely publicized car accident in 2006. After several lawsuits stemming from the accident, Norwood's fifth album, Human (2008), was released to commercial failure.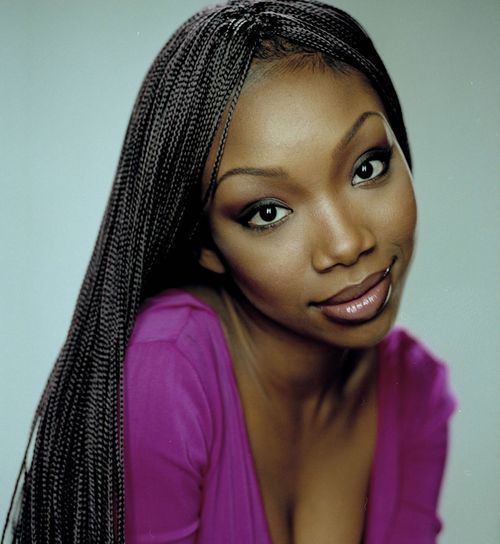 In the 2010s, Norwood received a critical and commercial resurgence. In 2010, she returned to television as a contestant on the eleventh season of Dancing with the Stars and starred in the reality series Brandy & Ray J: A Family Business. In 2012 she became a series regular in the BET series The Game, and released her sixth album Two Eleven to critical praise. In April 2015, Norwood made her Broadway debut in the musical Chicago. She starred in and executive produced a new sitcom Zoe Ever After on the BET network in January 2016.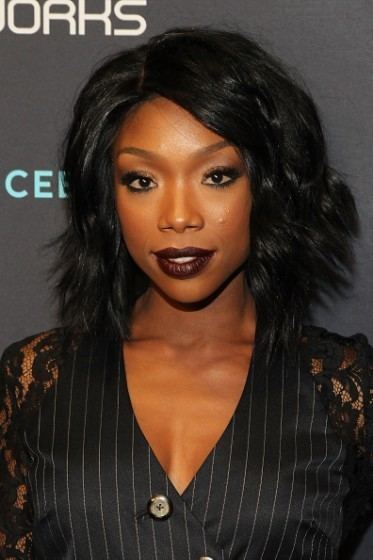 Throughout her career, she has sold over 40 million records worldwide, making her one of the best selling female artists of all time. The Recording Industry Association of America (RIAA) lists Norwood as one of the top selling artists in the United States, with 10.5 million certified albums. Her work has earned her numerous awards and accolades, including a Grammy Award, one American Music Award, and seven Billboard Music Awards. She has become known for her distinctive sound, characterized by her peculiar timbre, voice-layering, and intricate riffs, which has earned her the nickname 'The Vocal Bible' from industry peers and critics.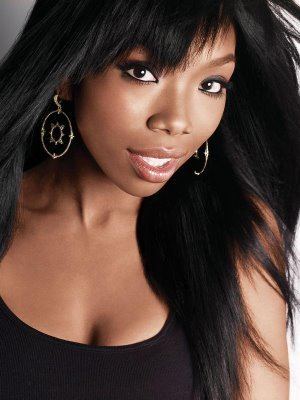 Theybf com sits down with brandy norwood
Early life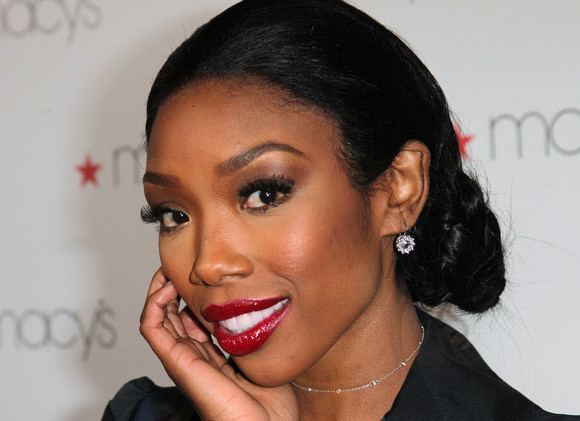 Norwood was born on February 11, 1979, in McComb, Mississippi, the daughter of Willie Norwood, a former gospel singer and choir director, and his wife, Sonja Norwood (née Bates), a former district manager for H&R Block. She is the older sister of entertainer Ray J, as well as a cousin of rapper Snoop Dogg and WWE wrestler Sasha Banks. Raised in a Christian home, Norwood started singing through her father's work as part of the local church choir, performing her first gospel solo at the age of two. In 1983, her parents relocated to Los Angeles, California, where Norwood was schooled at the Hollywood High Performing Arts Center. Norwood's interest in music and performing increased after becoming a fan of singer Whitney Houston at the age of seven, but at school, she experienced trouble with persuading teachers to send her on auditions as she found no support among the staff. Norwood began entering talent shows by the time she was eleven, and, as part of a youth singing group, performed at several public functions.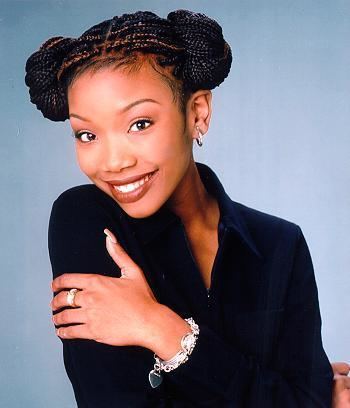 In 1990, her talent led to a contract with Teaspoon Productions, headed by Chris Stokes and Earl Harris, who gave her work as a backing vocalist for their R&B boy band Immature, and arranged the production of a demo tape. In 1993, amid ongoing negotiations with East West Records, Norwood's parents organized a recording contract with the Atlantic Recording Corporation after auditioning for the company's director of A&R Darryl Williams. To manage her daughter, Norwood's mother soon resigned from her job, while Norwood herself dropped out of Hollywood High School later, and was tutored privately from tenth grade on. During the early production stages of her debut album, Norwood was selected for a role in the ABC sitcom Thea, portraying the daughter of a single mother played by comedian Thea Vidale. Initially broadcast to high ratings, the series' viewership dwindled and ended up running for only one season, but earned her a Young Artists Award nomination for Outstanding Youth Ensemble alongside her co-stars. Norwood recalled that she appreciated the cancellation of the show as she was unenthusiastic about acting at the time, and the taping caused scheduling conflicts with the recording of her album. She stated, "I felt bad for everybody else but me. It was a good thing, because I could do what I had to do, because I wanted to sing."
1994–1996: Brandy and Moesha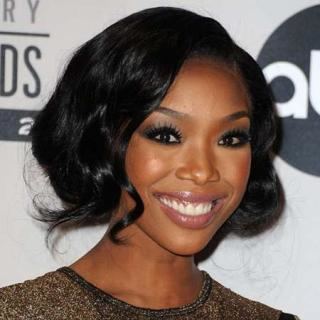 Williams hired producer Keith Crouch and R&B group Somethin' for the People to work with Norwood, and within eight months the team crafted Brandy. A collection of street-oriented rhythm-and-blues with a hip hop edge, whose lyrical content embraced her youthful and innocent image in public, Norwood later summed up the songs on the album as young and vulnerable, stating, "I didn't really know a lot—all I wanted to do was basically sing. You can just tell that it's a person singing from a genuine place, and also a place of basically no experience. I was singing about being attracted to the opposite sex, but I had no experience behind it." Released in September 1994, the album peaked at number twenty on the U.S. Billboard 200. Critical reaction to Brandy was generally positive, with AllMusic writer Eddie Huffman declaring Brandy "a lower-key Janet Jackson or a more stripped-down Mary J. Blige [...] with good songs and crisp production." Anderson Jones of Entertainment Weekly asserted, "Teen actress Norwood acts her age. A premature effort at best, that seems based on the philosophy 'If Aaliyah can do it, why can't I?'."
Brandy went on to sell over six million copies worldwide, and produced three top ten hits on the Billboard Hot 100, including "I Wanna Be Down" and "Baby", both of which reached the top of the Hot R&B Singles chart and were certified platinum by the Recording Industry Association of America. "Brokenhearted", a duet with Wanya Morris of Boyz II Men, became a number-two hit on the charts. The album earned Norwood two Grammy Award nominations for Best New Artist and Best Female R&B Vocal Performance the following year, and won her four Soul Train Music Awards, two Billboard Awards, and the New York Children's Choice Award. In 1995, she finished a two-month stint as the opening act on Boyz II Men's national tour, and contributed songs to the soundtracks of the films Batman Forever and Waiting to Exhale, with the single "Sittin' Up in My Room" becoming another top-two success. In 1996, Norwood also collaborated with Tamia, Chaka Khan, and Gladys Knight on the single "Missing You", released from the soundtrack of the F. Gary Gray film Set It Off. The single won her a third Grammy nomination in the Best Pop Collaboration with Vocals category.
In 1996, her short-lived engagement on Thea led Norwood to star in her own show, the UPN-produced sitcom Moesha. Appearing alongside William Allen Young and Sheryl Lee Ralph, she played the title role of Moesha Mitchell, a Los Angeles girl coping with a stepmother as well as the pressures and demands of becoming an adult. Originally bought by CBS, the program debuted on UPN in January 1996, and soon became their most-watched show. While the sitcom managed to increase its audience every new season and spawned a spin-off titled The Parkers, the network decided to cancel the show after six seasons on the air, leaving it ending with a cliffhanger for a scrapped seventh season. Norwood was awarded an NAACP Image Award for Outstanding Youth Actor/Actress for her performance. In 1997, Brandy, Ray J, and their parents started The Norwood Kids Foundation, which helps disadvantaged, at-risk youths in Los Angeles and Mississippi through the arts and self-help programs.
1997–2004: Never Say Never, film career, and Full Moon
In 1997, Norwood was hand-picked by producer Whitney Houston to play the title character in Rodgers and Hammerstein's television version of Cinderella featuring a multicultural cast that also included Jason Alexander, Whoopi Goldberg, and Houston. The two-hour Wonderful World of Disney special garnered an estimated 60 million viewers, giving the network its highest ratings in the time period in 16 years, and won an Emmy Award for Outstanding Art Direction for a Variety or Music Program the following year.
Fledgling producer Rodney "Darkchild" Jerkins was consulted to contribute to Norwood's second album Never Say Never, which was released in June 1998. Norwood co-wrote and produced six songs on the album which yielded her first number-one song on the U.S. Billboard Hot 100, "The Boy Is Mine", a duet with singer Monica that has become the most successful song by a female duo in the music industry. Exploiting the media's presumption of a rivalry between the two young singers, the song was one of the most successful records in the United States of all time, spending a record-breaking thirteen weeks atop the Billboard charts, and eventually garnering the pair a Grammy Award for Best R&B Performance by a Duo or Group with Vocal. The album's success was equally widespread, and after extensive radio play of the single overseas, the label released it globally during the summer. Never Say Never eventually became Norwood's biggest-selling album, selling over 16 million copies worldwide. Critics rated the album highly, with AllMusic's Stephen Thomas Erlewine praising Norwood and her team for wisely finding "a middle ground between Mariah Carey and Mary J. Blige—it's adult contemporary with a slight streetwise edge." Altogether, the album spawned seven singles, including Norwood's second number-one song, the Diane Warren-penned "Have You Ever?" She also embarked on the successful Never Say Never World Tour in 1998, consisting of sold out performances in Europe, Asia, and the United States.
After backing out of a role in F. Gary Gray's 1996 film Set It Off, Norwood made her big screen debut in the supporting role of Karla Wilson in the slasher film, I Still Know What You Did Last Summer. The movie outperformed the original with a total of $16.5 million at its opening weekend, but critical reaction to the film was largely disappointing, with film review site Rotten Tomatoes calculating a poor rating of 7% based on 46 reviews. Norwood, however, earned positive reviews for her "bouncy" performance, which garnered her both a Blockbuster Entertainment Award and an MTV Movie Award nomination for Best Breakthrough Female Performance. In 1999, she co-starred with Diana Ross in the telefilm drama Double Platinum about an intense, strained relationship between a mother and daughter. Shot in only twenty days in New York City, both Norwood and Ross served as executive producers of the movie which features original songs from their respective albums Never Say Never (1998) and Every Day Is a New Day (1999), as well as previously unreleased duets.
After a lengthy hiatus following the end of Moesha, and a number of tabloid headlines discussing her long-term battle with dehydration, Norwood returned to music in 2001, when she and brother Ray-J were asked to record a cover version of Phil Collins' 1990 hit "Another Day in Paradise" for the tribute album Urban Renewal: A Tribute to Phil Collins. Released as the album's first single in Europe and Oceania, the song became an instant international success overseas, scoring top-ten entries on the majority of all charts it appeared on. Full Moon, Norwood's third studio album, was released in February 2002. It was composed of R&B and pop-oriented songs, many of them co-created with Jerkins, Warryn Campbell and Mike City. Its lead single "What About Us?" became a worldwide top-ten hit, and the album's title track was a Top 20 hit in the United States and the UK. Media reception was generally lukewarm, with Rolling Stone describing the album as "frantic, faceless, fake-sexy R&B." Within the coming year, Norwood and Robert "Big Bert" Smith began writing and producing for other artists such as Toni Braxton, Kelly Rowland, and Kiley Dean. Norwood's foray into reality television began in 2002 with the MTV series Diary Presents Brandy: Special Delivery; the show documented the final months of Norwood's pregnancy with her daughter Sy'rai.
2004–2009: Afrodisiac, America's Got Talent and Human
Returning from yet another hiatus, Norwood's fourth album Afrodisiac was released in June 2004, amid the well-publicized termination of her short-lived business relationship with entertainment manager Benny Medina. Norwood ended her contract with his Los Angeles-based Handprint Entertainment after less than a year of representation following controversies surrounding Medina's handling of the lead single "Talk About Our Love", and failed negotiations of a purported co-headlining tour with R&B singer Usher. Despite the negative publicity, Afrodisiac became Norwood's most critically acclaimed album, with some highlighting the "more consistently mature and challenging" effect of Timbaland on Norwood's music, and others calling it "listenable and emotionally resonant", comparing it to "Janet Jackson at her best." A moderate seller, the album debuted at number three on the Billboard 200, and received certifications in the United States, Europe and Japan. "Talk About Our Love" reached number six in the United Kingdom, but subsequent singles failed to score successfully on the popular music charts. Later that year, she guest-starred as Gladys Knight in the third-season premiere of American Dreams, in which she performed "I Heard It Through the Grapevine".
After eleven years with the company, Norwood asked for and received an unconditional release from Atlantic Records at the end of 2004, citing her wish "to move on" as the main reason for her decision. Completing her contract with the label, a compilation album titled The Best of Brandy was released in March 2005. Released without any promotional single, it reached the top 30 in Australia, the United Kingdom and the United States, where the collection was appreciated by contemporary critics who noted the creativity of Norwood's back catalogue. Andy Kellman of AllMusic expressed, "This set, unlike so many other anthologies from her contemporaries, hardly confirms dwindling creativity or popularity." Thereupon she reportedly began shopping a new record deal under the auspices of Knockout Entertainment, her brother's vanity label.
In February 2006, Norwood began appearing in a recurring role on UPN sitcom One on One, playing the sister to brother Ray J's character D-Mack. In June, she was cast as one of three talent judges on the first season of America's Got Talent, an amateur talent contest on NBC executive-produced by Simon Cowell and hosted by Regis Philbin. The broadcast was one of the most-watched programs of the summer, and concluded on August 17, 2006 with the win of 11-year-old singer Bianca Ryan. Norwood was originally slated to return for a second season in summer 2007, but eventually decided not to, feeling that she "couldn't give the new season the attention and commitment it deserved," following the fatal 2006 car accident in which she was involved. She was replaced by reality TV star Sharon Osbourne.
Norwood's fifth studio album, Human, was released in December 2008, produced by Toby Gad, Brian Kennedy, and RedOne. Distributed by Koch Records and Sony Music, the album marked Norwood's debut on the Epic Records label, and her reunion with long-time contributor and mentor Rodney Jerkins, who wrote and executive produced most of the album. Generally well received by critics, Human debuted at number fifteen on the U.S. Billboard 200 with opening week sales of 73,000 copies. With a domestic sales total of 214,000 copies, it failed to match the success of its predecessors. While lead-off single "Right Here (Departed)" scored Norwood her biggest chart success since 2002's "Full Moon", the album failed to impact elsewhere, resulting in lackluster sales in general and the end of her contract with the label, following the controversial appointment of Amanda Ghost as president of Epic Records, and Norwood's split with rapper Jay-Z's Roc Nation management.
In December 2009, she officially introduced her rapping alter-ego Bran'Nu with two credits on Timbaland's album Timbaland Presents Shock Value 2, and was cast in the pilot episode for the ABC series This Little Piggy, also starring Rebecca Creskoff and Kevin Rahm, which was recast the following year.
2010–2014: Return to acting and Two Eleven
In April 2010, Norwood and Ray J debuted in the VH1 reality series Brandy and Ray J: A Family Business along with their parents. The show chronicled the backstage lives of both siblings, while taking on larger roles in their family's management and production company, R&B Productions. Executive produced by the Norwood family, the season concluded after eleven episodes, and was renewed for a second season, which began broadcasting in fall 2010. A Family Business, a compilation album with previously unreleased content from the entire cast was released on Saguaro Road Records in June 2011. Critics such as The Washington Post declared it an "awkward and adorable and really, really wholesome collection." While the album failed to chart, it produced three promotional singles, including the joint track "Talk to Me".
In fall 2010, Norwood appeared as a contestant on season 11 of the ABC reality show Dancing with the Stars, partnered with Maksim Chmerkovskiy. She ultimately placed fourth in the competition, which was a shock to the judges, viewers, studio audience, and other contestants that considered her one of the show's frontrunners throughout the entire competition. In August 2011, it was confirmed that Norwood had signed a joint record deal with RCA Records and producer Breyon Prescott's Chameleon Records. In September, a new talent show, Majors & Minors, created by musician Evan Bogart, premiered on The Hub. It followed a group of young performers age 10–16 and their chance to be mentored by some established artists such as Norwood, Ryan Tedder and Leona Lewis. Later that same year, Norwood returned to acting roles with recurring appearances on The CW's teen drama series 90210, and in the fourth season of the Lifetime's comedy series Drop Dead Diva, in which she played the role of Elisa Shayne.
In 2011, Norwood joined the cast of the BET comedy series The Game, playing the recurring role of Chardonnay, a bartender. She became a regular cast member by the next season. In February 2012, Norwood reteamed with Monica on "It All Belongs to Me", which was released as a single from the latter's album New Life. Norwood's own comeback single "Put It Down" featuring singer Chris Brown was released later that year. The song reached number three on Billboard's Hot R&B/Hip-Hop Songs chart, becoming her first top ten entry in ten years. Her sixth album Two Eleven, which was released in October, saw a return to her R&B sound, but with what Norwood described a "progressive edge". A moderate commercial success, it was viewed as a humble comeback from Norwood, reaching number three on the US Billboard 200, and the top of the Billboard US Top R&B/Hip-Hop Albums chart.
In March 2013, Norwood returned to film, joining an ensemble cast consisting of Jurnee Smollett-Bell, Lance Gross and Vanessa L. Williams in Tyler Perry's drama Temptation: Confessions of a Marriage Counselor. Norwood plays supporting character Melinda, a woman with secrets. The film received generally negative reviews from critics but became a moderate US box office success. In June 2013, Norwood signed with Creative Artists Agency, headquartered in Los Angeles, and in early 2014, she arranged a management deal with MBK Entertainment with CEO Jeff Robinson. In July, she was also inducted as an honorary member of Alpha Kappa Alpha sorority. The same month, Norwood released a cover version of Coldplay's song "Magic" to her TwitMusic account; it peaked at number one on Billboard's Trending 140 chart. Also in 2014, Norwood made guest appearances on VH1's Love and Hip Hop: Hollywood and the TV Land sitcom The Soul Man. At the 2014 BET Hip Hop Awards, she reunited with Queen Latifah, MC Lyte, and Yo-Yo to perform the hip hop remix of "I Wanna Be Down" in celebration of its 20th anniversary.
2015–present: Broadway, Zoe Ever After, and upcoming seventh studio album
After finishing the filming of the final season of The Game, Norwood made her Broadway debut in the musical Chicago, in which she played the lead role of Roxie Hart, beginning in April 2015. Although initially a six-week run, her engagement was extended until August 2015. Norwood also reprised the role in the musical's national tour during its 2016 engagement in Los Angeles and again played the role during the tour's stop in Washington D.C. She will return to the Broadway production for a limited 17-performance only engagement, lasting from August 17 to 31, 2017. Also in 2015, Norwood appeared on the 99 Souls mashup single "The Girl Is Mine", for which she re-recorded her vocals from "The Boy Is Mine." The song reached the top 10 in the United Kingdom and top 40 on other international charts, where it became her highest-charting single in years.
In January 2016, Norwood starred as the lead in the BET sitcom Zoe Ever After, which she also co-created and co-executive produced. Filmed in Atlanta, Georgia, the multi-camera romantic comedy revolved around Zoe Moon, a newly single mom stepping out of the shadow of her famous boxer ex-husband, while trying to balance dating, motherhood, and a blossoming career in cosmetics. While it debuted to respectable ratings, Norwood decided not to return to the show, and it was soon after cancelled. The same month, Norwood unveiled "Beggin & Pleadin," a previously unreleased song, on Soundcloud. The unconventional record garnered strong reviews from industry experts, prompting her to release officially it as a digital single through her own label Slayana Records on January 21.
In February 2016, Norwood announced her Slayana World Tour, which highlighted stops in both Europe and Oceania. Her first headlining tour in eight years, it was ended ahead of schedule on June 30 after Norwood was hospitalized due to exhaustion. In March, Norwood sued Chameleon Entertainment Group and its president, Breyon Prescott, after the label reportedly refused to allow her to record and release new albums. In November 2016, Norwood became the second recipient of the Lady of Soul Award at the Soul Train Music Awards. Her stripped-down nine-minute song medley was met with overwhelming praise.
Norwood competed with her brother Ray J on the FOX reality cooking series My Kitchen Rules, which premiered in January 2017. In August, she announced her return to Broadway to reprise her role of Roxie in Chicago. She also released a fashion film teaser through Schön Magazine. The short film featured a snippet of the song "Edible High", a duet with brother Ray J from his upcoming studio album.
Personal life
Norwood attended Hollywood High School, but studied with a private tutor beginning in 10th grade. In 1996, she had a brief relationship with future Los Angeles Lakers player Kobe Bryant, whom she accompanied to his prom at Lower Merion High School in Ardmore, Pennsylvania. She also dated Boyz II Men lead singer Wanya Morris, whom she cited as her "first love." Morris, who is six years older than her, reportedly ended their relationship a month before her nineteenth birthday. Also during their work on the Never Say Never album, she briefly dated rapper Mase.
During the production of her album Full Moon in mid-2001, Norwood became romantically involved with producer Robert "Big Bert" Smith. The couple kept their relationship secret until February 2002, when Norwood announced that she was expecting her first child. However, a year after the birth of their daughter, Sy'rai Iman Smith, on June 16, 2002, an event tracked by the four-part MTV reality series Brandy: Special Delivery—Norwood and Smith separated. In 2004, Smith revealed that the pair had never been legally wed, but that they had pretended to marry to preserve Norwood's public image. Norwood later stated that she regarded her relationship with Smith as a "spiritual union and true commitment to each other."
By the following year, Norwood had begun a relationship with NBA guard Quentin Richardson, who was then playing for the Los Angeles Clippers. The couple soon became engaged in July 2004 but Norwood eventually ended their 15-month engagement in October 2005. It was reported that Norwood had to get a tattoo of Richardson's face on her back transformed into a cat. In 2010, she briefly dated rapper Flo Rida. At the end of 2012, Norwood became engaged to music executive Ryan Press. In April 2014, Norwood called off her engagement with Press following their breakup earlier that year.
Automobile collision
Driving home on December 30, 2006, Norwood was involved in a fatal automobile collision on Los Angeles' San Diego (405) Freeway. 38-year-old Awatef Aboudihaj was the driver of a Toyota which was struck by Norwood's Range Rover. Aboudihaj died from her injuries at the L.A. Holy Cross Hospital the following day.
Norwood was neither arrested nor charged with vehicular manslaughter due to insufficient evidence. Law enforcement officials reported that Norwood was driving her car at 65 miles per hour and did not notice that vehicles ahead of her had slowed considerably. Her vehicle then collided with the rear of Aboudihaj's, causing the Toyota to strike another vehicle before sliding sideways and impacting the center divider. As the Toyota came to a stop, it was hit by yet another vehicle. A source in the California Highway Patrol later reported that Aboudihaj actually struck the car in front of her and then slammed on her brakes before Norwood made contact. The sudden stop caused Norwood to hit Aboudihaj's car. As confirmed, toxicology reports showed that Aboudihaj had "slight traces" of marijuana in her system at the time of the crash.
In December 2007, Norwood's attorney Blair Berk stated that the Los Angeles City Attorney determined Norwood should not be charged with any "crime relating to the accident back in 2006." In May 2009, Norwood stated, "The whole experience did completely change my life, and I can say that I think I'm a better person from it. You know, I still don't understand all of it and why all of it happened, but I definitely have a heart, and my heart goes out to everyone involved. I pray about it every single day, and that's all I can really say on the subject."
Nevertheless, there have been multiple lawsuits filed against Norwood, all of which were ultimately settled out of court by Brandy's attorney Ed McPherson. Aboudihaj's parents filed a $50 million wrongful death lawsuit against Norwood. Filed on January 30, 2007, the lawsuit was initially set to go to trial in April 2009, but was eventually canceled as Norwood had settled out of court with Aboudihaj's parents. Aboudihaj's husband also filed a lawsuit against Norwood, suing her for an undisclosed amount of financial relief to cover medical and funeral expenses, as well as legal costs and other damages. He rejected his part of a $1.2 million settlement offer in February 2009, but did settle in November of that year. The couple's two children, who also filed a lawsuit against Norwood, received $300,000 each, according to court documents filed in L.A. County Superior Court on June 2, 2009. Two other drivers who were involved and injured in the accident also filed a lawsuit against Norwood. They settled with Norwood for undisclosed amounts.
Voice
Norwood is a lyric contralto, with a range spanning three octaves and five semitones. Her voice has often been described as soft, raspy, and husky by music critics and Norwood herself. Music critic and Slant Magazine writer Andrew Chan describes Norwood's vocal tone as having "an unusual mix of warmth and cold, hard edges". He further describes her vocal quality, saying, "Like little else in pop-music singing, Brandy's subtle manipulation of timbre and texture rewards close listening. [...] Her main claim of technical virtuosity has always been her long, cascading riffs, a skill many R&B die-hards revere her for." Norwood is also noted for her use of multitrack recording to create intricate vocal arrangements and layering. Terry Sawyer of PopMatters writes on this skill, remarking, "While it's been said that Brandy's voice isn't exactly a barn burner, it's not mentioned enough that she does more than enough with what she's got. She never leaves her voice hanging in spotlit scarcity, folding its variegated terracing, whispering out the lead track, shouting in the back-up, and piling each song with enough interlocking sounds to create the tightly packed illusion of vocal massiveness."
Norwood's initial sound was contemporary R&B, heavily rooted in gospel and hip hop soul. Her lyrics spoke of various types of love, from casual and friendly love to romantic and spiritual affairs. Influenced by Houston and Carey, she incorporated a ballad-heavy style and an adult contemporary feel into her urban-pop sound for her second studio album Never Say Never. Her third studio album Full Moon saw Norwood abandon her teenage appeal for a more adult and sensual edginess. Along with her image, her voice had gone through a major change, trading her girlish rasp for a now deeper and warmer voice that had acquired a somewhat throatier, smoky edge. The music also reflected the change, as songs like "When You Touch Me" and "Like This" explored more adult, sexual topics, and a sound that blended her previous urban-pop sound with heavy influences of UK garage, glitch, and electro-funk.
In 2004, her recent motherhood, life experiences, and growing affinity for British rock band Coldplay, caused her to shift toward a more introspective outlook with her fourth studio album Afrodisiac, a venture with producer Timbaland into the experimental illbient aesthetic, which fuses ambient, dub, and breakbeat soundscapes with progressive sampling methods. A four-year hiatus and a few life-changing occurrences caused Norwood to return to the music industry in late 2008 with Human, her fifth studio album, which discussed topics of spiritual love, genuine heartache and universal honesty, and musically explored urban pop music. Experiencing a career and personal rejuvenation, Norwood was eager to scale back her previous pop venture and return to authentic R&B sound on her sixth studio album Two Eleven. The album was a melding of both Norwood's now-classic urban pop template and the bass-heavy trends of post-2000's contemporary hip-hop.
Influences
Brandy names Whitney Houston and her father Willie Norwood as her major musical influences. At age seven, Brandy attended her first ever concert where Houston performed and she claims to have realized her purpose. Her other influences at the beginning of her career included Janet Jackson and Mariah Carey. She credits Houston's song "Greatest Love of All" and Carey's "Vision of Love" as what got her contract with Atlantic Records. She also claimed that she wanted to "sing like Whitney [Houston] and perform like Janet [Jackson]". On her debut album, she also listed Aretha Franklin and Stevie Wonder as inspirations.
Her later music was inspired by Kim Burrell, Coldplay, and Enya. She credits Burrell and Enya for helping her push the limits of her voice and vocal arrangements. During the production of Afrodisiac, Norwood has heavily inspired by Coldplay, sampling them on songs "I Tried" and "Should I Go". On Coldplay's influence, Norwood said, "I sing about how if I'm depressed and need to know my spirits are lifted, I turn on a Coldplay song."
In acting, Norwood lists Lucille Ball as her main comedic influence, while also listing Jenifer Lewis and Gabrielle Union as influences.
Legacy and impact
Since her 1994 debut album, Norwood has sold over 40 million records worldwide. The Recording Industry Association of America (RIAA) lists Norwood as one of the top selling artists in the United States, with 10.5 million certified albums, She has sold over 8.62 million albums, Her song The Boy Is Mine is also one of the longest running number one songs in the United States, and is one of the best selling duets of all time. In 1999, Billboard ranked Norwood among the top 20 of the Top Pop Artists of the 1990s. In 2010, Billboard included Norwood in their Top 50 R&B and Hip Hop Artists list of the past 25 years. Norwood was one of the youngest artists nominated for the Grammy Award for Best New Artist. Her second album Never Say Never appeared in the "Top 100 Certified Albums" list by the RIAA.
Norwood's vocal stylings have had a significant impact on the music industry, most notably with contemporary R&B, pop and gospel genres, where she is often subjectively referred to as the "Vocal Bible". Her work has influenced numerous artists, including Jessie J, JoJo, Bridget Kelly, Olivia, Ariana Grande, Emeli Sandé, Jordin Sparks, Tank, Teyana Taylor, Lil' Mo, and Elle Varner, while Norwood's vocals have been praised by several of her peers, including Natasha Bedingfield, Missy Elliott, Jennifer Hudson, Syleena Johnson, Gladys Knight, Brian McKnight, Jill Scott, Angie Stone, and Tamia, among others. Additionally, on many occasions, Norwood has been thought of as a talented artist that music producers and songwriters have used to enhance their own artistic and creative energies.
Songwriter Sean Garrett credits the vocal work on the album Full Moon for his approach to writing, saying "I take a lot from what [Brandy] and Rodney did on the Full Moon album. I was extremely impressed with it and I always try to outdo that album". B.Slade spoke of the album, commenting Full Moon single-handedly changed the vocal game. "It has been the template for vocal choices and background vocal arrangements [for years]." R&B singer Melanie Fiona, especially admired the singer's work on that album. Neo soul singer India.Arie often cites the album, particularly the song "He Is" as being the template for a wide array of singers." The oft-praised vocal work on the album sparked the idea of Norwood gaining the subjective nickname the "vocal bible". Canadian R&B singer Keshia Chanté credited the album for inspiring her writing for her album Night & Day, while American singer Luke James referred to Full Moon as the "bible" of 2000s contemporary R&B, calling it the "blueprint of how to do vocals."
Afrodisiac has been credited as one of predecessors to the Alternative R&B subgenre. In a 2014 music and fashion conversation with NPR, singer and model Solange discussed the album, saying "Brandy is really the foundation of a lot of this very innovative, progressive, experimental R&B. Brandy really influenced a lot of that. Frank Ocean will say it. Miguel will say it."
American neo soul singer Erykah Badu noted that her 1997 debut album, Baduizm, was partly influenced by Norwood's debut album, while Barbadian singer Rihanna said of her 2007 album Good Girl Gone Bad, "[Brandy] really helped inspire that album. I listened to [Afrodisiac] every day [while in the studio]." Kelly Rowland cited Norwood, who also wrote and produced for Rowland's debut album, as one of the inspirations for her second studio album Ms. Kelly (2007). Rock musician John Frusciante, former guitarist of rock group Red Hot Chili Peppers cited Norwood as the "main inspiration" behind the guitar work on Red Hot Chili Peppers' 2006 album, Stadium Arcadium.
Norwood has also made her impact in the film and television industry as well. Norwood was the first African American to play the role of Cinderella. Her role as Cinderella inspired many African American actors. Speaking on the role, Keke Palmer said "I feel like the reason I'm able to do this [becoming the first African American Cinderella on Broadway] is definitely because Brandy did it on TV". Norwood's TV-show Moesha on UPN was also one of the longest-running Black sitcoms of all time.
Other ventures
Norwood has had many endorsements in her career. In 1999, she became a CoverGirl, appearing in a number of commercials. She also represented the brands Candie's in 1998 and DKNY in the Spring of 2000. In the late 1990s Norwood was represented by Wilhelmina Agency, one of the leading modeling agencies in the industry. In 1999, Mattell released the Brandy Doll. The doll featured Norwood in a reddish orange blouse and orange long skirt. Next to this, the Holiday Brandy Doll was released in 2000 along with another "Brandy Doll". Millions of the dolls were sold and they were one of the biggest selling toys for Mattel. In 2005, Brandy became the spokesperson for Ultima, a company for hair weaves and wigs. As of 2014, she no longer represents them.
Philanthropy
In 1996, Norwood along with her brother Ray J, created the Norwood Kids Foundation. The goal of NKF is to "To use Performing Arts as a catalyst to shape the youth of today into self-confident, disciplined, responsible, and caring individuals capable of making a positive impact in their communities." In 1999 Brandy was the first international spokesman person for youth by UNICEF. Norwood is also an avid supporter of the Make A Wish Foundation and RAINN. In 2000, Brandy donated $100,000 to 2000 WATTS, an entertainment community center founded by singer Tyrese Gibson in the underprivileged community of Watts, California. Brandy teamed up with Skecher's "Nothing Compares to Family" campaign in 2008. In 2010 Norwood became involved with Get Schooled, a national non-profit mobile phone calls by celebrities to wake up students for school. In 2014, Norwood teamed up with "text4baby", which spreads health and wellness to expecting moms via text message, and became an honorary co-chairman of the 2014 Unstoppable Foundation.
Discography
Brandy (1994)
Never Say Never (1998)
Full Moon (2002)
Afrodisiac (2004)
Human (2008)
Two Eleven (2012)
Headlining
Never Say Never World Tour (1998–1999)
Human World Tour (2008–2009)
Slayana World Tour (2016)
Opening act
II World Tour (with Boyz II Men) (1995)
Broadway
Chicago (April-August 2015; August 2017)
Off-Broadway
Chicago (2016) (the Hollywood Pantages Theatre in Los Angeles)
Chicago (2017) (the Kennedy Center in Washington, D.C.)
Filmography
Actress
-
The Front Room (post-production)
2023
Best. Christmas. Ever. (post-production)
2023
Descendants: The Rise of Red (post-production)
as
Cinderella
2023
Ultra Naté, Angelica Ross & Mila Jam (feat. A2): Fierce (Music Video)
2021
Queens (TV Series)
as
Naomi 'Xplicit Lyrics'
- 2022 (2022) - Naomi 'Xplicit Lyrics'
- Let the Past Be the Past (2022) - Naomi 'Xplicit Lyrics'
- I'm a Slave 4 U (2022) - Naomi 'Xplicit Lyrics'
- Nasty Girl Records (2022) - Naomi 'Xplicit Lyrics'
- Bars (2022) - Naomi 'Xplicit Lyrics'
- God's Plan (2021) - Naomi 'Xplicit Lyrics'
- Who Shot Ya (2021) - Naomi 'Xplicit Lyrics'
- Behind the Throne (2021) - Naomi 'Xplicit Lyrics'
- Do Anything for Clout (2021) - Naomi 'Xplicit Lyrics'
- Ain't No Sunshine (2021) - Naomi 'Xplicit Lyrics'
- Who You Calling a Bitch? (2021) - Naomi 'Xplicit Lyrics'
- Heart of Queens (2021) - Naomi 'Xplicit Lyrics'
- 1999 (2021) - Naomi 'Xplicit Lyrics'
2021
Tiwa Savage Feat. Brandy: Somebody's Son (Music Video)
as
Brandy
2021
Queens: Nasty Girl (Music Video)
as
Xplicit Lyrics
2021
Brandy: Starting Now (Music Video)
as
Brandy
2021
Gallant & Brandy: Dynamite. (Music Video)
as
Brandy
2021
Todrick Hall & Brandy: Cinderella Medley (Music Video)
as
Brandy (as Brandy)
2020
Brandy: Borderline (Music Video)
as
Brandy (as Brandy)
2020
Brandy Feat. Chance the Rapper: Baby Mama (Music Video)
as
Brandy (as Brandy)
2018
Star (TV Series)
as
Cassie Brown
- When the Levee Breaks (2019) - Cassie Brown
- Proud Mary Keep On (2019) - Cassie Brown
- Square One (2019) - Cassie Brown
- Lean on Me (2019) - Cassie Brown
- Amazing Grace (2019) - Cassie Brown
- The Reckoning (2019) - Cassie Brown
- Toxic (2019) - Cassie Brown
- Watch the Throne (2019) - Cassie Brown
- When Stars Fall (2019) - Cassie Brown
- Zion (2018) - Cassie Brown
- Roots and Wings (2018) - Cassie Brown
- Karma (2018) - Cassie Brown
- Ante Up (2018) - Cassie Brown
- Someday We'll All Be Free (2018) - Cassie Brown
- All Falls Down (2018) - Cassie Brown
- A Family Affair (2018) - Cassie Brown
- Who's the Daddy (2018) - Cassie Brown
- Secrets & Lies (2018) - Cassie Brown
- Thirty Days to Famous (2018) - Cassie Brown (as Brandy)
- Mrs. Rivera (2018) - Cassie Brown (as Brandy)
- Take It or Leave It (2018) - Cassie Brown (as Brandy)
- After the Set, It's the Afterparty (2018) - Cassie Brown (as Brandy)
- Take It to Church (2018) - Cassie Brown (as Brandy)
- Rise from the Ashes (2018) - Cassie Brown (as Brandy)
2018
Brandy: All I Need (Music Video)
as
Brandy Norwood
2018
Raydemption Visual Album (Short)
as
Brandy Norwood
2018
Todrick Hall Feat. Brandy: Lullaby (Music Video)
as
Brandy (as Brandy)
2018
Sir the Baptist Feat. Brandy: Deliver Me (Music Video)
as
Brandy Norwood
2018
August Greene Feat. Brandy: Optimistic (Music Video)
as
Brandy (as Brandy)
2016
Brandy: Beggin & Pleadin (Music Video)
as
Brandy
2016
The Perfect Match
as
Avatia
2016
Zoe Ever After (TV Series)
as
Zoe Moon
- Game Face (2016) - Zoe Moon
- 2 Weddings and an Ass Whooping (2016) - Zoe Moon
- Zoe & the Interviewer (2016) - Zoe Moon
- Zoe & the Ghost (2016) - Zoe Moon
- Woulda, Coulda, Almost, What? (2016) - Zoe Moon
- The Smoke Alarm Always Rings Twice (2016) - Zoe Moon
- The Third Wheel Gets Slapped (2016) - Zoe Moon
- Pilot (2016) - Zoe Moon
2015
Mystery Skulls Feat. Brandy & Nile Rodgers: Magic (Music Video)
as
Brandy (voice)
2012
The Game (TV Series)
as
Chardonnay / Chardonnay Pitts
- Pow Pow Pow!! (2015) - Chardonnay
- What More Can I Say? (2015) - Chardonnay
- The Crying Game (2015) - Chardonnay
- Clip It- Clip It Good (2015) - Chardonnay
- Get Up, Stand Up (2015) - Chardonnay
- Hashtag My Bad (2015) - Chardonnay
- Dust in the Wind (2015) - Chardonnay
- Switch! (2015) - Chardonnay
- Sexual Healing (2015) - Chardonnay
- Acting Class and Rebound Ass (2015) - Chardonnay
- The Saber's Story (2015) - Chardonnay
- Nothing Was the Game (2015) - Chardonnay
- The Pittsy Shuffle: Why Pitts Really Dipped (2015) - Chardonnay
- This Is Happening (2014) - Chardonnay
- Mommy Dearest (2014) - Chardonnay
- Chardonnay Goes Kissing (2014) - Chardonnay
- He's a No-Good, Lyin', Cheatin', Honky-Tonk Man! (2014) - Chardonnay
- Intervention, My Ass (2014) - Chardonnay
- Missed You, Kelly Pitts (2014) - Chardonnay
- Rules of the Street (2014) - Chardonnay
- Extra Butter- Extra Salt- (2013) - Chardonnay
- In Treatment (2013) - Chardonnay Pitts (credit only)
- Miss Me a Little When I'm Gone (2013) - Chardonnay
- A Swan Song for Rick and Tasha (2013) - Chardonnay
- Psh!! I'm Good!! (2013) - Chardonnay
- Photo-Shoot Fresh (2013) - Chardonnay
- I Love Luke- Ahh! (2013) - Chardonnay
- I'm Not Kelly Pitts (2013) - Chardonnay
- Blue Canvases (2013) - Chardonnay
- How to Lose All Your Phat in One Day (2013) - Chardonnay
- Welcome to the Jungle (2013) - Chardonnay
- Guess Who's Bizzack? (2013) - Chardonnay
- Trashbox (2013) - Chardonnay (as Brandy)
- Getting to Know All a Butt You (2013) - Chardonnay
- We've Got to Stop Meeting Like This (2013) - Chardonnay (as Brandy)
- The Blueprint: Part 2 (2013) - Chardonnay
- The Blueprint: Part 1 (2013) - Chardonnay
- Move Trick, Get Out the Way (2012) - Chardonnay (as Brandy)
- Breakthrough. Breakdown? Break-through (2012) - Chardonnay (as Brandy)
- A Woman's Right to Choose Herself (2012) - Chardonnay (as Brandy)
- Party in a Box (2012) - Chardonnay (as Brandy)
- A Punch in the Gut- Full of Human (2012) - Chardonnay (as Brandy)
- Drink, Pray, Love (2012) - Chardonnay (as Brandy)
- Grand Opening, Grand Closing (2012) - Chardonnay
- No Money, Mo Problems (2012) - Chardonnay
- The Truth Pact (2012) - Chardonnay (as Brandy)
- Skeletons (2012) - Chardonnay (as Brandy)
2014
The Soul Man (TV Series)
as
Rita
- All the Way Live (2014) - Rita
2013
Temptation: Confessions of a Marriage Counselor
as
Melinda
2012
Brandy: Wildest Dreams (Music Video)
as
Brandy (as Brandy)
2012
Brandy Feat. Chris Brown: Put It Down (Music Video)
as
Brandy Norwood
2011
Drop Dead Diva (TV Series)
as
Elisa Shayne
- Rigged (2012) - Elisa Shayne
- Winning Ugly (2012) - Elisa Shayne
- Change of Heart (2011) - Elisa Shayne
- Bride-a-Palooza (2011) - Elisa Shayne
- Ah, Men (2011) - Elisa Shayne
2012
Monica & Brandy: It All Belongs to Me (Music Video)
as
Brandy Norwood
2011
90210 (TV Series)
as
Marissa Harris-Young
- A Thousand Words (2011) - Marissa Harris-Young
- Vegas, Maybe? (2011) - Marissa Harris-Young
- It's the Great Masquerade, Naomi Clark (2011) - Marissa Harris-Young
- Benefit of the Doubt (2011) - Marissa Harris-Young
- Party Politics (2011) - Marissa Harris-Young
2011
Chris Brown & Benny Benass: Beautiful People (Music Video)
as
Brandy Norwood
2010
Artists for Haiti: We Are the World 25 for Haiti (Music Video short)
as
Brandy Norwood
2008
Brandy: Long Distance (Music Video)
as
Brandy Norwood
2008
Brandy: Right Here (Departed) (Music Video)
as
Brandy (as Brandy)
2006
One on One (TV Series)
as
Michelle McGinty
- I Love L.A.: Part 2 (2006) - Michelle McGinty (as Brandy)
- I Love L.A.: Part 1 (2006) - Michelle McGinty (as Brandy)
- Dump Me? Dump You! (2006) - Michelle McGinty (as Brandy)
- Tijuana Break Up? (2006) - Michelle McGinty (as Brandy)
2004
Brandy: Afrodisiac (Music Video)
as
Brandy (as Brandy)
2004
Various Artists: Wake Up Everybody (Music Video short)
as
Brandy
2004
American Dreams (TV Series)
as
Gladys Knight
- Long Shots and Short Skirts (2004) - Gladys Knight (as Brandy)
2004
House (Short)
as
Musician
2004
Brandy: Who Is She 2 U (Music Video)
as
Brandy (as Brandy)
2004
Brandy Feat. Kanye West: Talk About Our Love (Music Video)
as
Brandy
2003
Luther Vandross: Dance with My Father (Music Video)
as
Brandy Norwood
2002
Brandy: Full Moon (Music Video)
as
Brandy (as Brandy)
2002
Raising Dad (TV Series)
as
Mystery Caller
- The House of Stewart (2002) - Mystery Caller (uncredited)
2002
Reba (TV Series)
as
Mystery Caller
- She Works Hard for Their Money (2002) - Mystery Caller (uncredited)
2002
Sabrina the Teenage Witch (TV Series)
as
Mystery Caller
- Guilty! (2002) - Mystery Caller (uncredited)
2002
Brandy: What About Us? (Music Video)
as
Brandy
2001
Brandy & Ray J: Another Day in Paradise (Music Video)
as
Brandy (as Brandy)
2001
Osmosis Jones
as
Leah (voice)
2001
Ray J Feat. Lil' Kim & Pharrell: Wait a Minute (Music Video)
as
Brandy
1996
Moesha (TV Series)
as
Moesha Mitchell / Self
- Paying the Piper (2001) - Moesha Mitchell (as Brandy)
- Graduation Day (2001) - Moesha Mitchell (as Brandy)
- Creepin' (2001) - Moesha Mitchell (as Brandy)
- Mayhem at the Jam (2001) - Moesha Mitchell (as Brandy)
- Saving Private Rita (2001) - Moesha Mitchell (as Brandy)
- Scary Marriage (2001) - Moesha Mitchell (as Brandy)
- What if-? (2001) - Moesha Mitchell (as Brandy)
- That's My Mama (2001) - Moesha Mitchell (as Brandy)
- Mom (2001) - Moesha Mitchell (as Brandy)
- Run, Mo, Run (2001) - Moesha Mitchell (as Brandy)
- All Grown Up (2001) - Moesha Mitchell (as Brandy)
- The Player (2000) - Moesha Mitchell (as Brandy)
- All This and Turkey, Too (2000) - Moesha Mitchell (as Brandy)
- Definitely Not the Cosbys (2000) - Moesha Mitchell (as Brandy)
- The Candidate (2000) - Moesha Mitchell (as Brandy)
- The Nutty Moesha (2000) - Moesha Mitchell (as Brandy)
- Just the Two of Us (2000) - Moesha Mitchell (as Brandy)
- You Say He's Just a Friend (2000) - Moesha Mitchell (as Brandy)
- Living in Paradise? (2000) - Moesha Mitchell (as Brandy)
- Netcam (2000) - Moesha Mitchell (as Brandy)
- Bad Company (2000) - Moesha Mitchell (as Brandy)
- On the Rebound (2000) - Moesha Mitchell (as Brandy)
- D-Money Loses His Patience (2000) - Moesha Mitchell (as Brandy)
- Arriving Right on Q (2000) - Moesha Mitchell (as Brandy)
- The Robbing Hood (2000) - Moesha Mitchell (as Brandy)
- Something About Moesha (2000) - Moesha Mitchell (as Brandy)
- Gimme a Break (2000) - Moesha Mitchell (as Brandy)
- The Matchmaker (2000) - Moesha Mitchell (as Brandy)
- Family Affair (2000) - Moesha Mitchell (as Brandy)
- Color Him Father (2000) - Moesha Mitchell (as Brandy)
- Secrets & Lies (2000) - Moesha Mitchell (as Brandy)
- Let's Talk About Sex (2000) - Moesha Mitchell (as Brandy)
- He Doth Protest Too Much (2000) - Moesha Mitchell (as Brandy)
- To Sleep, Perchance to Dream (1999) - Moesha Mitchell (as Brandy)
- Thanksgiving (1999) - Moesha Mitchell (as Brandy)
- Unappreciated Interest (1999) - Moesha Mitchell (as Brandy)
- Isn't She Lovely? (1999) - Moesha Mitchell (as Brandy)
- A Den Is a Terrible Thing to Waste (1999) - Moesha Mitchell (as Brandy)
- Just Above My Head (1999) - Moesha Mitchell (as Brandy)
- Not My Pumpkin (1999) - Moesha Mitchell (as Brandy)
- Mis-directed Study (1999) - Moesha Mitchell (as Brandy)
- The Party's Over (Here) (1999) - Moesha Mitchell (as Brandy)
- Fired Up (1999) - Moesha Mitchell (as Brandy)
- Good Vibrations? (1999) - Moesha Mitchell (as Brandy)
- I Studied Twelve Years for This? (1999) - Moesha Mitchell (as Brandy)
- Independence Day (1999) - Moesha Mitchell (as Brandy)
- The Prom (1999) - Moesha Mitchell (as Brandy)
- Had to Be You (1999) - Moesha Mitchell (as Brandy)
- It Takes Two (1999) - Moesha Mitchell (as Brandy)
- Girls Night Out (1999) - Moesha Mitchell (as Brandy)
- Home Is Where the Car Is (1999) - Moesha Mitchell (as Brandy)
- I Love Moesha (1999) - Moesha Mitchell (as Brandy)
- The Rite Stuff (1999) - Moesha Mitchell (as Brandy)
- Ohmigod, Fanatic (1999) - Moesha Mitchell (as Brandy)
- Life Imitating Art (1999) - Moesha Mitchell (as Brandy)
- Barking Up the Wrong Tree (1999) - Moesha Mitchell (as Brandy)
- The Crush (1999) - Moesha Mitchell (as Brandy)
- A Class Act Christmas (1998) - Moesha Mitchell (as Brandy)
- Birth Control (1998) - Moesha Mitchell (as Brandy)
- A Terrible Thing Happened on My Tour of College (1998) - Moesha Mitchell (as Brandy)
- I Know What You Did in the Third Grade (1998) - Moesha Mitchell (as Brandy)
- Teacher (1998) - Moesha Mitchell (as Brandy)
- Psyche Your Mind (1998) - Moesha Mitchell (as Brandy)
- Hello, What's This? (1998) - Moesha Mitchell (as Brandy)
- Homecoming (1998) - Moesha Mitchell (as Brandy)
- Moesha Meets Brandy (1998) - Moesha Mitchell / Self (as Brandy)
- A House Is Not a Home (1998) - Moesha Mitchell (as Brandy)
- Pajama Jam (1998) - Moesha Mitchell (as Brandy)
- Body Language (1998) - Moesha Mitchell (as Brandy)
- This Time You've Gone Too Far (1998) - Moesha Mitchell (as Brandy)
- Mo's Money, Mo's Money, Mo's Money (1998) - Moesha Mitchell (as Brandy)
- Model Employee (1998) - Moesha Mitchell (as Brandy)
- She's Back (1998) - Moesha Mitchell (as Brandy)
- It's My Paper and I'll Cry If I Want To (1998) - Moesha Mitchell (as Brandy)
- The Short Story (1998) - Moesha Mitchell (as Brandy)
- He Ain't Heavy, He's Dee's Brother (1998) - Moesha Mitchell (as Brandy)
- Talk to the Town (1997) - Moesha Mitchell (as Brandy)
- Double Date (1997) - Moesha Mitchell (as Brandy)
- Break It Down (1997) - Moesha Mitchell (as Brandy)
- Rhythm and Dues (1997) - Moesha Mitchell (as Brandy)
- Halloween Part 1: Kim's Revenge (1997) - Moesha Mitchell (as Brandy)
- Keepin' It Real (1997) - Moesha Mitchell (as Brandy)
- Use Me Once Shame on You, Use Me Twice I'll Kill You (1997) - Moesha Mitchell (as Brandy)
- The Play Scene (1997) - Moesha Mitchell (as Brandy)
- My Mom's Not an Ottoman (1997) - Moesha Mitchell (as Brandy)
- Age Ain't Nothing But a Number (1997) - Moesha Mitchell (as Brandy)
- Day One (1997) - Moesha Mitchell (as Brandy)
- Labor Day Jammy (1997) - Moesha Mitchell (as Brandy)
- (Grand)Poppa Don't Take No Mess (1997) - Moesha Mitchell (as Brandy)
- Prom Fright (1997) - Moesha Mitchell
- Cold Busted (1997) - Moesha Mitchell
- For Better or Worse (1997) - Moesha Mitchell
- Hakeem's Birthday (1997) - Moesha Mitchell
- Songs in the Key of Strife (1997) - Moesha Mitchell
- Strike a Pose (1997) - Moesha Mitchell
- Back to Africa (1997) - Moesha Mitchell
- Who Moved the Charity Stripe? (1997) - Moesha Mitchell
- Break a Leg (1997) - Moesha Mitchell
- Mentor (1997) - Moesha Mitchell
- Guess Q's Coming to Dinner (1997) - Moesha Mitchell
- Road Trip (1996) - Moesha Mitchell
- There's No Place Like the Mitchell Home (1996) - Moesha Mitchell
- The Regulations of Love (1996) - Moesha Mitchell
- A Concerted Effort: Part 2 (1996) - Moesha Mitchell
- A Concerted Effort: Part 1 (1996) - Moesha Mitchell
- Ichi, Ni, San, shi Look - Clarkzilla (1996) - Moesha Mitchell
- Women Are from Mars, Men Are from Saturn (1996) - Moesha Mitchell
- Labels (1996) - Moesha Mitchell
- The Whistle Blower (1996) - Moesha Mitchell
- Basket Case (1996) - Moesha Mitchell
- Mama Said Knock You Out (1996) - Moesha Mitchell
- Credit Card (1996) - Moesha Mitchell
- The List (1996) - Moesha Mitchell
- Hakeem's New Flame (1996) - Moesha Mitchell
- Baby Love (1996) - Moesha Mitchell
- Mother's Day (1996) - Moesha Mitchell
- The Ditch Party (1996) - Moesha Mitchell
- Reunion (1996) - Moesha Mitchell
- Niece (1996) - Moesha Mitchell
- Job (1996) - Moesha Mitchell
- Chain, Chain, Chain (1996) - Moesha Mitchell
- Driving Miss Moesha (1996) - Moesha Mitchell
- Million Boy March (1996) - Moesha Mitchell
- Hakeem Owes Moesha Big (1996) - Moesha Mitchell
- Sixteen (1996) - Moesha Mitchell
- Friends (1996) - Moesha Mitchell
- Pilot (1996) - Moesha Mitchell
2000
Brandy: (Everything I Do) I Do It for You (Music Video)
as
Brandy
2000
The Parkers (TV Series)
as
Moesha Mitchell
- Scary Kim (2000) - Moesha Mitchell (as Brandy)
1999
Brandy: Almost Doesn't Count (Music Video)
as
Brandy
1999
Brandy: U Don't Know Me (Like U Used To) (Music Video)
as
Brandy
1999
Brandy Feat. Shaunta & Da Brat: U Don't Know Me (Like U Used To), Remix (Music Video)
as
Brandy
1999
Double Platinum (TV Movie)
as
Kayla Harris (as Brandy)
1998
Brandy: Have You Ever? (Music Video)
as
Brandy
1998
Brandy & Monica: The Boy Is Mine (Music Video)
as
Brandy
1998
Brandy Feat. Mase: Top of the World (Music Video)
as
Brandy
1998
I Still Know What You Did Last Summer
as
Karla Wilson (as Brandy)
1997
Jungle Cubs (TV Series)
as
Latecia
- A Tale of Two Tails/Hair Ball (1997) - Latecia (voice)
1997
Cinderella (TV Movie)
as
Cinderella (as Brandy)
1996
Brandy Feat. Tamia, Gladys Knight & Chaka Khan: Missing You (Music Video)
as
Brandy
1995
Brandy: Best Friend (Music Video)
as
Brandy (as Brandy)
1995
Brandy: Sittin' Up in My Room (Music Video)
as
Brandy
1995
Brandy Feat. Wanya Morris: Brokenhearted (Music Video)
as
Brandy
1995
Brandy Feat. MC Lyte, Queen Latifah & Yo-Yo: I Wanna Be Down (Remix) (Music Video)
as
Brandy
1995
Brandy: Baby (Music Video)
as
Brandy
1994
Brandy: I Wanna Be Down (Music Video)
as
Brandy
1993
Thea (TV Series)
as
Danesha Turrell
- Pie Queen and the Loan Duck (1994) - Danesha Turrell
- T.C.B. (1994) - Danesha Turrell
- Call Me Thea (1994) - Danesha Turrell
- Of Fish and Men (1994) - Danesha Turrell
- Who's Zoomin' Who? (1994) - Danesha Turrell
- Hair Today, Gone Tomorrow (1994) - Danesha Turrell
- Danesha Project (1994) - Danesha Turrell
- A Christmas Story (1993) - Danesha Turrell
- Good Stock (1993) - Danesha Turrell
- Mama, I'm Full (1993) - Danesha Turrell
- Danesha Loooves Leonard (1993) - Danesha Turrell
- Birthday Girl (1993) - Danesha Turrell
- Here Comes Mr. Gordon (1993) - Danesha Turrell
- Artie's Party (1993) - Danesha Turrell
- To Tell the Truth (1993) - Danesha Turrell (credit only)
- How I Got Over (1993) - Danesha Turrell
- Dirty Laundry (1993) - Danesha Turrell
- Jerome Makes the Grade (1993) - Danesha Turrell
- Pilot (1993) - Danesha Turrell
Music Department
2015
Mystery Skulls Feat. Brandy & Nile Rodgers: Magic (Music Video) (vocals)
-
Moesha (TV Series) (singer - 126 episodes, 1996 - 2001) (composer - 1 episode, 1996)
- Paying the Piper (2001) - (singer: theme song)
- Graduation Day (2001) - (singer: theme song)
- Creepin' (2001) - (singer: theme song)
- Mayhem at the Jam (2001) - (singer: theme song)
- Saving Private Rita (2001) - (singer: theme song)
- Scary Marriage (2001) - (singer: theme song)
- What if-? (2001) - (singer: theme song)
- That's My Mama (2001) - (singer: theme song)
- Mom (2001) - (singer: theme song)
- Run, Mo, Run (2001) - (singer: theme song)
- All Grown Up (2001) - (singer: theme song)
- The Player (2000) - (singer: theme song)
- All This and Turkey, Too (2000) - (singer: theme song)
- Definitely Not the Cosbys (2000) - (singer: theme song)
- The Candidate (2000) - (singer: theme song)
- The Nutty Moesha (2000) - (singer: theme song)
- Just the Two of Us (2000) - (singer: theme song)
- You Say He's Just a Friend (2000) - (singer: theme song)
- Living in Paradise? (2000) - (singer: theme song)
- Netcam (2000) - (singer: theme song)
- Bad Company (2000) - (singer: theme song)
- On the Rebound (2000) - (singer: theme song)
- D-Money Loses His Patience (2000) - (singer: theme song)
- Arriving Right on Q (2000) - (singer: theme song)
- The Robbing Hood (2000) - (singer: theme song)
- Something About Moesha (2000) - (singer: theme song)
- Gimme a Break (2000) - (singer: theme song)
- The Matchmaker (2000) - (singer: theme song)
- Family Affair (2000) - (singer: theme song)
- Color Him Father (2000) - (singer: theme song)
- Secrets & Lies (2000) - (singer: theme song)
- Let's Talk About Sex (2000) - (singer: theme song)
- He Doth Protest Too Much (2000) - (singer: theme song)
- To Sleep, Perchance to Dream (1999) - (singer: theme song)
- Thanksgiving (1999) - (singer: theme song)
- Unappreciated Interest (1999) - (singer: theme song)
- Isn't She Lovely? (1999) - (singer: theme song)
- A Den Is a Terrible Thing to Waste (1999) - (singer: theme song)
- Just Above My Head (1999) - (singer: theme song)
- Not My Pumpkin (1999) - (singer: theme song)
- Mis-directed Study (1999) - (singer: theme song)
- The Party's Over (Here) (1999) - (singer: theme song)
- Fired Up (1999) - (singer: theme song)
- Good Vibrations? (1999) - (singer: theme song)
- I Studied Twelve Years for This? (1999) - (singer: theme song)
- Independence Day (1999) - (singer: theme song)
- The Prom (1999) - (singer: theme song)
- Had to Be You (1999) - (singer: theme song)
- It Takes Two (1999) - (singer: theme song)
- Girls Night Out (1999) - (singer: theme song)
- Home Is Where the Car Is (1999) - (singer: theme song)
- I Love Moesha (1999) - (singer: theme song)
- The Rite Stuff (1999) - (singer: theme song)
- Ohmigod, Fanatic (1999) - (singer: theme song)
- Life Imitating Art (1999) - (singer: theme song)
- Barking Up the Wrong Tree (1999) - (singer: theme song)
- The Crush (1999) - (singer: theme song)
- A Class Act Christmas (1998) - (singer: theme song)
- Birth Control (1998) - (singer: theme song)
- A Terrible Thing Happened on My Tour of College (1998) - (singer: theme song)
- I Know What You Did in the Third Grade (1998) - (singer: theme song)
- Teacher (1998) - (singer: theme song)
- Psyche Your Mind (1998) - (singer: theme song)
- Hello, What's This? (1998) - (singer: theme song)
- Homecoming (1998) - (singer: theme song)
- Moesha Meets Brandy (1998) - (singer: theme song)
- A House Is Not a Home (1998) - (singer: theme song)
- Pajama Jam (1998) - (singer: theme song)
- Body Language (1998) - (singer: theme song)
- This Time You've Gone Too Far (1998) - (singer: theme song)
- Mo's Money, Mo's Money, Mo's Money (1998) - (singer: theme song)
- Model Employee (1998) - (singer: theme song)
- She's Back (1998) - (singer: theme song)
- It's My Paper and I'll Cry If I Want To (1998) - (singer: theme song)
- The Short Story (1998) - (singer: theme song)
- He Ain't Heavy, He's Dee's Brother (1998) - (singer: theme song)
- Talk to the Town (1997) - (singer: theme song)
- Double Date (1997) - (singer: theme song)
- Break It Down (1997) - (singer: theme song)
- Rhythm and Dues (1997) - (singer: theme song)
- Halloween Part 1: Kim's Revenge (1997) - (singer: theme song)
- Keepin' It Real (1997) - (singer: theme song)
- Use Me Once Shame on You, Use Me Twice I'll Kill You (1997) - (singer: theme song)
- The Play Scene (1997) - (singer: theme song)
- My Mom's Not an Ottoman (1997) - (singer: theme song)
- Age Ain't Nothing But a Number (1997) - (singer: theme song)
- Day One (1997) - (singer: theme song)
- Labor Day Jammy (1997) - (singer: theme song)
- (Grand)Poppa Don't Take No Mess (1997) - (singer: theme song)
- Prom Fright (1997) - (singer: theme song)
- Cold Busted (1997) - (singer: theme song)
- For Better or Worse (1997) - (singer: theme song)
- Hakeem's Birthday (1997) - (singer: theme song)
- Songs in the Key of Strife (1997) - (singer: theme song)
- Strike a Pose (1997) - (singer: theme song)
- Back to Africa (1997) - (singer: theme song)
- Who Moved the Charity Stripe? (1997) - (singer: theme song)
- Break a Leg (1997) - (singer: theme song)
- Mentor (1997) - (singer: theme song)
- Guess Q's Coming to Dinner (1997) - (singer: theme song)
- Road Trip (1996) - (singer: theme song)
- There's No Place Like the Mitchell Home (1996) - (singer: theme song)
- The Regulations of Love (1996) - (singer: theme song)
- A Concerted Effort: Part 2 (1996) - (singer: theme song)
- A Concerted Effort: Part 1 (1996) - (singer: theme song)
- Ichi, Ni, San, shi Look - Clarkzilla (1996) - (singer: theme song)
- Women Are from Mars, Men Are from Saturn (1996) - (singer: theme song)
- Labels (1996) - (singer: theme song)
- The Whistle Blower (1996) - (singer: theme song)
- Basket Case (1996) - (singer: theme song)
- Mama Said Knock You Out (1996) - (singer: theme song)
- Credit Card (1996) - (singer: theme song)
- The List (1996) - (singer: theme song)
- Hakeem's New Flame (1996) - (singer: theme song)
- Baby Love (1996) - (singer: theme song)
- Mother's Day (1996) - (singer: theme song)
- The Ditch Party (1996) - (singer: theme song)
- Reunion (1996) - (singer: theme song)
- Niece (1996) - (singer: theme song)
- Job (1996) - (singer: theme song)
- Chain, Chain, Chain (1996) - (singer: theme song)
- Driving Miss Moesha (1996) - (singer: theme song)
- Million Boy March (1996) - (singer: theme song)
- Hakeem Owes Moesha Big (1996) - (singer: theme song)
- Sixteen (1996) - (singer: theme song)
- Friends (1996) - (singer: theme song)
- Pilot (1996) - (composer: theme music)
Producer
2016
Zoe Ever After (TV Series) (co-executive producer - 8 episodes)
- Game Face (2016) - (co-executive producer)
- 2 Weddings and an Ass Whooping (2016) - (co-executive producer)
- Zoe & the Interviewer (2016) - (co-executive producer)
- Zoe & the Ghost (2016) - (co-executive producer)
- Woulda, Coulda, Almost, What? (2016) - (co-executive producer)
- The Smoke Alarm Always Rings Twice (2016) - (co-executive producer)
- The Third Wheel Gets Slapped (2016) - (co-executive producer)
- Pilot (2016) - (co-executive producer)
2010
Brandy & Ray J: A Family Business (TV Series) (executive producer - 22 episodes)
- Last Wish (2011) - (executive producer - as Brandy Norwood)
- You Smell Like Soap (2011) - (executive producer - as Brandy Norwood)
- One Thing or the Other (2011) - (executive producer - as Brandy Norwood)
- Taking a Stand (2011) - (executive producer - as Brandy Norwood)
- This Is War (2011) - (executive producer - as Brandy Norwood)
- When It Starts Right, It Ends Right- (2011) - (executive producer - as Brandy Norwood)
- All Men Are Animals (2011) - (executive producer - as Brandy Norwood)
- Video Chick Killed the Music Star (2011) - (executive producer - as Brandy Norwood)
- Is This the Guy? (2010) - (executive producer - as Brandy Norwood)
- Don't Mess Up and Don't Embarrass Me (2010) - (executive producer - as Brandy Norwood)
- It's a Celebration (2010) - (executive producer - as Brandy Norwood)
- Family Reunion (2010) - (executive producer - as Brandy Norwood)
- Let's Make a Deal (2010) - (executive producer - as Brandy Norwood)
- Looking Back (2010) - (executive producer - as Brandy Norwood)
- Balancing Act (2010) - (executive producer - as Brandy Norwood)
- Go Big or Go Home (2010) - (executive producer - as Brandy Norwood)
- Taking Control (2010) - (executive producer - as Brandy Norwood)
- Picking Up the Pieces (2010) - (executive producer - as Brandy Norwood)
- House of Blues (2010) - (executive producer - as Brandy Norwood)
- When Business Gets Personal (2010) - (executive producer - as Brandy Norwood)
- Singled Out (2010) - (executive producer - as Brandy Norwood)
- Tough Act to Follow (2010) - (executive producer - as Brandy Norwood)
2000
Moesha (TV Series) (producer - 22 episodes)
- Paying the Piper (2001) - (producer)
- Graduation Day (2001) - (producer)
- Creepin' (2001) - (producer)
- Mayhem at the Jam (2001) - (producer)
- Saving Private Rita (2001) - (producer)
- Scary Marriage (2001) - (producer)
- What if-? (2001) - (producer)
- That's My Mama (2001) - (producer)
- Mom (2001) - (producer)
- Run, Mo, Run (2001) - (producer)
- All Grown Up (2001) - (producer)
- The Player (2000) - (producer)
- All This and Turkey, Too (2000) - (producer)
- Definitely Not the Cosbys (2000) - (producer)
- The Candidate (2000) - (producer)
- The Nutty Moesha (2000) - (producer)
- Just the Two of Us (2000) - (producer)
- You Say He's Just a Friend (2000) - (producer)
- Living in Paradise? (2000) - (producer)
- Netcam (2000) - (producer)
- Bad Company (2000) - (producer)
- On the Rebound (2000) - (producer)
1999
Double Platinum (TV Movie) (executive producer)
Soundtrack
2022
Rosaline (writer: "The Boy is Mine")
2022
Reservation Dogs (TV Series) (performer - 1 episode)
- Wide Net (2022) - (performer: "Sittin' Up in My Room")
2022
Cheaper by the Dozen (performer: "Nothing Without You" - as Brandy)
2021
Queens (TV Series) (performer - 1 episode)
- 1999 (2021) - (performer: "Nasty Girl", "Hear Me", "The Introduction")
2021
He's All That (writer: "The Boy Is Mine")
2021
Pose (TV Series) (performer - 1 episode)
- On the Run (2021) - (performer: "I Wanna Be Down")
2021
Cruel Summer (TV Series) (performer - 1 episode)
- Happy Birthday, Jeanette Turner (2021) - (performer: "I Wanna Be Down" - uncredited)
2020
Magic Camp (performer: "Magic" - as Brandy)
2020
Good Morning America (TV Series) (performer - 1 episode)
- Episode dated 7 May 2020 (2020) - (performer: "Baby Mama")
2020
Zoey's Extraordinary Playlist (TV Series) (writer - 1 episode)
- Zoey's Extraordinary Outburst (2020) - (writer: "The Boy Is Mine" - uncredited)
2018
Star (TV Series) (performer - 2 episodes)
- Karma (2018) - (performer: "All I Need")
- Take It to Church (2018) - (performer: "Ohh Lord")
2017
The Tonight Show Starring Jimmy Fallon (TV Series) (writer - 1 episode)
- Daisy Ridley/Jim Belushi/Liam Gallagher (2017) - (writer: "The Boy Is Mine" - uncredited)
2017
People Just Do Nothing (TV Series) (writer - 1 episode)
- Stags & Hens (2017) - (writer: "The Boy Is Mine" - uncredited)
2017
Saturday Night Live (TV Series) (performer - 1 episode)
- Chris Pine/LCD Soundsystem (2017) - (performer: "The Boy is Mine" - uncredited)
2015
Mystery Skulls Feat. Brandy & Nile Rodgers: Magic (Music Video) (performer: "Magic")
2015
Trainwreck (performer: "The Boy Is Mine" - as Brandy) / (writer: "The Boy Is Mine")
2012
The Tonight Show with Jay Leno (TV Series) (performer - 1 episode)
- Episode #20.90 (2012) - (performer: "It All Belongs to Me" - as Brandy)
2010
Glee (TV Series) (writer - 1 episode)
- Laryngitis (2010) - (writer: "The Boy is Mine" - uncredited)
2002
The Wild Thornberrys (performer: "Dance with Us" - as Brandy)
2001
Osmosis Jones (performer: "Open" - as Brandy)
2001
Top of the Pops (TV Series) (performer - 1 episode)
- Episode dated 15 June 2001 (2001) - (performer: "Another Day In Paradise" - as Brandy)
1999
Double Platinum (TV Movie) (performer: "Almost Doesn't Count") / (performer: "Have You Ever?", "Love Is All That Matters", "Happy" - as Brandy)
1999
Mild Poison (TV Series) (performer: "(Everything I Do) I Do It For You")
1998
Spice Girls: Live in Your Living Room (TV Special) (performer: "The Boy Is Mine") / (writer: "The Boy Is Mine")
1998
1998 MTV Video Music Awards (TV Special) (performer: "The Boy is Mine") / (writer: "The Boy is Mine")
1998
The Players Club (performer: "I Wanna Be Down" - as Brandy)
1997
Cinderella (TV Movie) (performer: "The Sweetest Sounds", "In My Own Little Corner", "In My Own Little Corner (reprise)", "Impossible", "It's Possible", "Ten Minutes Ago", "Do I Love You Because You're Beautiful?", "A Lovely Night")
1996
Set It Off (performer: "Missing You" - as Brandy)
1995
Waiting to Exhale (performer: "Sittin' Up In My Room" - as Brandy)
1995
Batman Forever (performer: "Where Are You Now?" - as Brandy)
Composer
2023
Lil Tecca: Need Me (Music Video)
2021
Tiwa Savage Feat. Brandy: Somebody's Son (Music Video)
2020
Brandy: Borderline (Music Video)
2020
Brandy Feat. Chance the Rapper: Baby Mama (Music Video)
2015
99 Souls feat. Destiny's Child & Brandy: The Girl Is Mine (Music Video) (as Brandy, music by)
2002
Brandy: What About Us? (Music Video)
1999
Brandy: U Don't Know Me (Like U Used To) (Music Video)
1999
Brandy Feat. Shaunta & Da Brat: U Don't Know Me (Like U Used To), Remix (Music Video)
1998
Brandy & Monica: The Boy Is Mine (Music Video)
Thanks
2011
Niecy Nash's Wedding Bash (TV Special) (special thanks - as Brandy)
Self
2010
Entertainment Tonight (TV Series)
as
Self
- ET Monday Exclusives (2021) - Self (as Brandy)
- The Return of Valley Girl (2020) - Self
2022
20/20 (TV Series documentary)
as
Self
- Cinderella: The Reunion, A Special Edition of 20/20 (2022) - Self
2022
Cinderella: The Reunion (TV Special documentary)
as
Self
2022
BET Awards 2022 (TV Special)
as
Self - Performer (as Brandy)
2022
Verzuz (TV Series)
as
Self
- A Night Of R&B (2022) - Self
2012
Live with Kelly and Mark (TV Series)
as
Self - Guest
- Live's New You in '22 - Day 5 (2022) - Self - Guest
- Episode dated 11 April 2012 (2012) - Self - Guest
2012
Good Morning America (TV Series)
as
Self - Guest / Self - Musical Guest
- Episode dated 6 January 2022 (2022) - Self - Guest
- Episode dated 19 October 2021 (2021) - Self - Guest
- Episode dated 7 May 2020 (2020) - Self - Musical Guest (as Brandy)
- Episode dated 18 October 2012 (2012) - Self - Musical Guest (as Brandy)
2021
American Music Awards 2021 (TV Special)
as
Self - Presenter (as Brandy)
2021
Nick Cannon (TV Series)
as
Self
- Eve/Brandy/Naturi Naughton (2021) - Self
2020
Tamron Hall (TV Series)
as
Self
- Huma Abedin/Eve/Brandy Norwood/Naturi Naughton/Nadine Velazquez (2021) - Self
- Brandy Norwood/Ray J (2020) - Self
2021
Wheel of Fortune (TV Series)
as
Self
- Disney Ultimate Princess Celebration 4 (2021) - Self (as Brandy)
2004
The View (TV Series)
as
Self / Self - Co-Host
- The Cast of ABC's "Queens" (2021) - Self
- Brandy! (2021) - Self (as Brandy)
- Guest Co-Hostesses Paula Faris, Raven-Symone & Toni Braxton/Brandy/Ernie Hudson (2015) - Self
- Quincy Jones (2010) - Self
- Episode dated 11 December 2008 (2008) - Self (as Brandy)
- Episode dated 9 December 2008 (2008) - Self (as Brandy)
- Episode dated 5 July 2006 (2006) - Self - Co-Host
- Episode dated 19 July 2004 (2004) - Self (as Brandy)
2021
Access Hollywood (TV Series)
as
Self
- Episode #26.32 (2021) - Self
2021
Disney Princess Remixed - An Ultimate Princess Celebration (TV Special documentary)
as
Self
2021
Superstar (TV Mini Series documentary)
as
Self
- Kobe Bryant (2021) - Self
- Whitney Houston (2021) - Self
2017
Ok! TV (TV Series)
as
Self
- Episode #8.83 (2021) - Self (as Brandy)
- Episode #3.247 (2018) - Self
- Episode #3.240 (2018) - Self
- Episode #2.259 (2017) - Self
- Episode #2.252 (2017) - Self (as Brandy)
2020
Dick Clark's New Year's Rockin' Eve with Ryan Seacrest 2021 (TV Special)
as
Self - Performer (as Brandy)
2020
2020 Soul Train Awards (TV Special)
as
Self - Performer & Winner (as Brandy)
2020
The 2020 Rock & Roll Hall of Fame Induction Ceremony Virtual Red Carpet Live (TV Special)
as
Self
2020
Dish Nation (TV Series)
as
Self
- Episode #9.37 (2020) - Self
- Episode #9.2 (2020) - Self
- Episode #8.240 (2020) - Self (as Brandy)
2020
2020 Billboard Music Awards (TV Special)
as
Self - Performer (as Brandy)
2010
The Wendy Williams Show (TV Series)
as
Self / Self - Guest
- Brandy! (2020) - Self
- Hot Topics & Ask Wendy/Brandy (2017) - Self (as Brandy)
- Burlington (2015) - Self (as Brandy)
- Hot Topics/Brandy Norwood (2015) - Self
- Episode dated 26 March 2013 (2013) - Self - Guest (as Brandy)
- Brandy (2012) - Self - Guest
- Episode dated 10 January 2012 (2012) - Self - Guest
- Episode dated 9 January 2012 (2012) - Self - Guest
- Episode dated 9 December 2010 (2010) - Self
- Episode dated 22 April 2010 (2010) - Self
2020
The Kelly Clarkson Show (TV Series)
as
Self
- Summer Staycation #30 (2020) - Self
2017
The Talk (TV Series)
as
Self - Musical Guest / Self - Guest Co-Host / Self - Guest Co-Hostess
- Brandy/Bret Michaels (2020) - Self - Musical Guest (as Brandy)
- Ed Asner/Brandy/Ray J (2020) - Self - Guest Co-Host (as Brandy)
- Guest Co-Hostess Brandy/Kate Upton/Amy Silverstein (2017) - Self - Guest Co-Hostess
2020
2nd Annual Urban One Honors (TV Special)
as
Self - Performer (as Brandy)
2014
Love & Hip Hop: Hollywood (TV Series)
as
Self
- Dirty 30 (2019) - Self
- The Bro Code (2018) - Self
- Matrimony (2016) - Self
- Homewreckers (2016) - Self
- Treading Water (2014) - Self
2019
Black Girls Rock! (TV Special)
as
Self - Presenter (as Brandy)
2019
Love & Listings (TV Series)
as
Self
- Can't We All Just Get a Loan? (2019) - Self (as Brandy)
2019
The Greatest Moments in BET Awards History (TV Special documentary)
as
Self - Co-Host (as Brandy)
2019
1st Annual Urban One Honors (TV Special)
as
Self - Honoree (Cathy Hughes Excellence Award)
2018
Unsung Hollywood (TV Series documentary)
as
Self
- Ray J (2018) - Self (as Brandy)
2018
Hall American: Forbidden
as
Self
2016
The Real (TV Series)
as
Self / Self - Guest Co-Hostess
- A Real Moesha Reunion (2017) - Self
- Brandy/Netflix & Chill Snacks/You Bet Your Host/You Brought It- Now Work It!/Drop the Mic (2016) - Self - Guest Co-Hostess (as Brandy)
2017
Hidden Heroes Gala: Diane Warren Tribute (Short)
as
Self
2015
Today (TV Series)
as
Self / Self - Guest
- Episode dated 16 August 2017 (2017) - Self (as Brandy)
- Episode dated 3 December 2015 (2015) - Self (as Brandy)
- Episode dated 21 July 2015 (2015) - Self - Guest
2017
Brandy Feat. Ray J: Edible High (Music Video)
as
Self
2017
My Kitchen Rules (TV Series)
as
Self - Contestant / Self
- Dice vs. Lance at Kelly Osbourne's (2017) - Self
- Brandi vs. Brandy at David Arquette's (2017) - Self - Contestant
- Brandy & Ray J/Lance Bass Dinner Parties (2017) - Self - Contestant
2015
Access Daily (TV Series)
as
Self
- Episode dated 16 January 2017 (2017) - Self (as Brandy)
- Brandy/Ava DuVernay (2015) - Self (as Brandy)
2016
The BET Life of .... (TV Series)
as
Self
- Brandy (2016) - Self
2016
Soul Train Awards (TV Special)
as
Self
2016
Soul Train Awards Post Show (TV Special short)
as
Self - Guest
2016
Being (TV Series documentary)
as
Self
- Brandy (2016) - Self
2016
Black Girls Rock! (TV Special)
as
Self
2016
Rachael Ray (TV Series)
as
Self
- Today Kicks Off One Couple's Whirlwind Wedding Week: One Man Is Literally Going to See the Love of His Life for the First Time (2016) - Self
2016
Hollywood Today Live (TV Series)
as
Self
- Episode dated 8 February 2016 (2016) - Self
2016
FabLife (TV Series)
as
Self - Guest Co-Host
- Guilt-Free Decadence Special; Multi-Platinum-Winning Artist Brandy Norwood; Chef Jonathan Waxman (2016) - Self - Guest Co-Host
2016
The Dr. Oz Show (TV Series)
as
Self
- Could You Have a Parasite and Not Even Know It? (2016) - Self (as Brandy)
2014
The Insider (TV Series)
as
Self
- Episode #12.110 (2016) - Self
- Episode dated 8 September 2014 (2014) - Self (as Brandy)
2015
The Chew (TV Series)
as
Self
- Holiday Survival Guide (2015) - Self
- Backyard BBQ Blowout (2015) - Self (as Brandy)
2015
2015 Soul Train Awards (TV Special)
as
Self - Performer (as Brandy)
2015
BET Awards 2015 (TV Special)
as
Self - Presenter
2015
The Meredith Vieira Show (TV Series)
as
Self
- Meredith's Live Week with Destiny's Child Michelle Williams/Actress Jaclyn Smith's Deserving Mom Surprise! (2015) - Self
2014
Watch What Happens Live with Andy Cohen (TV Series)
as
Self / Self - Guest
- Kandi Burruss and Brandy Norwood (2015) - Self
- Mario Lopez and Brandy Norwood (2014) - Self - Guest
2014
David Tutera's Celebrations (TV Series)
as
Self
- Brandy and Ray J's Family Feud (2014) - Self
2014
The Daily Helpline (TV Series)
as
Self - Co-Host
- Brandy (II) (2014) - Self - Co-Host
- Brandy (I) (2014) - Self - Co-Host
2014
Oprah: Where Are They Now? (TV Series)
as
Self
- Singing Star Brandy, 80s Heartthrob Lorenzo Lamas, the Human Ken Doll (2014) - Self (as Brandy)
2014
The Arsenio Hall Show (TV Series)
as
Self - Guest
- Episode #1.150 (2014) - Self - Guest
- Episode #1.111 (2014) - Self - Guest
2012
Big Morning Buzz Live (TV Series)
as
Self
- Brandi Norwood/Jennifer Morrison/Billy Ray Cyrus (2014) - Self
- Brandy/Julia Stiles/'Master of the Mix' Cast (2013) - Self (as Brandy)
- Brandy/Jeremy Sisto/Mika (2012) - Self (as Brandy)
- Brandy & Monica/Jeff Lewis/Ali Landry/Jenni Pulos (2012) - Self (as Brandy)
2014
The Queen Latifah Show (TV Series)
as
Self
- Brandy and Wilmer Vanderrama! Plus, for the First Time in 20 Years - Queen, Brandy, MC Lyte and Yo-Yo Reunite! (2014) - Self (as Brandy)
2014
Sidewalks Entertainment (TV Series)
as
Self - Guest
- Brandy & Coby (2014) - Self - Guest
2014
45th NAACP Image Awards (TV Special)
as
Self
2013
Knight Life with Gladys (TV Special)
as
Self
2007
Fashion News Live (TV Series)
as
Self
- Episode #14.39 (2013) - Self
- Episode #5.32 (2007) - Self
2013
BET Awards 2013 (TV Special)
as
Self
2013
Entertainers with Byron Allen (TV Series documentary)
as
Self - Guest
- Episode dated 8 April 2013 (2013) - Self - Guest
2013
Made in Hollywood (TV Series)
as
Self
- Episode #8.23 (2013) - Self
2013
The BET Honors (TV Special)
as
Self (as Brandy)
2012
Dick Clark's Primetime New Year's Rockin' Eve with Ryan Seacrest 2013 (TV Special)
as
Self (as Brandy)
2012
Piers Morgan Live (TV Series)
as
Self
- Episode dated 28 December 2012 (2012) - Self
2012
VH1 Divas 2012 (TV Special)
as
Self (as Brandy)
2012
The 40th Anniversary American Music Awards (TV Special documentary)
as
Self (as Brandy)
2012
Black Girls Rock! 2012 (TV Special)
as
Self (as Brandy)
2012
Fashion Police (TV Series)
as
Self - Guest
- Flashback: '90s (2012) - Self - Guest (as Brandy)
2012
MDA Show of Strength (TV Special)
as
Self
2012
BET Awards 2012 (TV Special)
as
Self (as Brandy)
2012
The 2012 Billboard Music Awards (TV Special)
as
Self (as Brandy)
1994
The Tonight Show with Jay Leno (TV Series)
as
Self / Self - Musical Guest
- Episode #20.90 (2012) - Self - Musical Guest (as Brandy)
- Episode #12.117 (2004) - Self
- Episode #10.47 (2002) - Self
- Episode #7.153 (1999) - Self
- Episode #7.84 (1999) - Self
- Episode #6.198 (1998) - Self
- Episode #6.158 (1998) - Self - Musical Guest
- Episode #6.89 (1998) - Self - Musical Guest
- Episode #4.105 (1996) - Self - Musical Guest
- Episode #3.228 (1994) - Self
2011
Majors & Minors (TV Series)
as
Self / Self - Mentor
- Unstoppable (2011) - Self
- Spin Around the Sun (2011) - Self
- Anything (2011) - Self
- Whataya Want from Me (2011) - Self
- Fly Away (2011) - Self
- Keep Holding On (2011) - Self
- Party (2011) - Self
- One World - Part 2 (2011) - Self
- One World - Part 1 (2011) - Self - Mentor
2011
Niecy Nash's Wedding Bash (TV Special)
as
Self
2010
Brandy & Ray J: A Family Business (TV Series)
as
Self
- Last Wish (2011) - Self
- You Smell Like Soap (2011) - Self
- One Thing or the Other (2011) - Self
- Taking a Stand (2011) - Self
- This Is War (2011) - Self
- When It Starts Right, It Ends Right- (2011) - Self
- All Men Are Animals (2011) - Self
- Video Chick Killed the Music Star (2011) - Self
- Is This the Guy? (2010) - Self
- Don't Mess Up and Don't Embarrass Me (2010) - Self
- It's a Celebration (2010) - Self
- Family Reunion (2010) - Self
- Let's Make a Deal (2010) - Self
- Looking Back (2010) - Self
- Balancing Act (2010) - Self
- Go Big or Go Home (2010) - Self
- Taking Control (2010) - Self
- Picking Up the Pieces (2010) - Self
- House of Blues (2010) - Self
- When Business Gets Personal (2010) - Self
- Singled Out (2010) - Self
- Tough Act to Follow (2010) - Self
2011
The Mo'Nique Show (TV Series)
as
Self
- Episode dated 25 January 2011 (2011) - Self (as Brandy)
2010
VH1 Divas Salute the Troops (TV Movie)
as
Self (as Brandy)
2010
Dancing with the Stars (TV Series)
as
Self - Contestant
- Rock Week (2010) - Self - Contestant
2010
This Week in Reality TV (TV Series)
as
Self - Guest
- Episode #1.5 (2010) - Self - Guest
2010
Jimmy Kimmel Live! (TV Series)
as
Self
- Episode #9.39 (2010) - Self (as Brandy)
2010
RnB Live Hollywood presents (TV Series)
as
Self
2010
BET Awards 2010 (TV Special)
as
Self (as Brandy)
2010
The Greatest Ears in Town: The Arif Mardin Story (Documentary)
as
Self (as Brandy)
2010
Celebrity Tennis (TV Series)
as
Self
- Brandy (2010) - Self
2010
All-Star Celebrity Treasure Hunt (TV Special)
as
Self
2009
For the Love of Ray J (TV Series)
as
Self
- Rock and Roll All Night, and Fiesty Every Day (2009) - Self
2008
The Road to MSG: Z100's Jingle Ball 2008 (TV Special)
as
Self
2008
The Morning Show with Mike & Juliet (TV Series)
as
Self
- Episode dated 11 December 2008 (2008) - Self (as Brandy)
2005
The Tyra Banks Show (TV Series)
as
Self
- Brandy & Patti LaBelle (2008) - Self
- The Most Unbelievable Surprises of the Season (2006) - Self (as Brandy)
- Good Hair Day (2005) - Self
2008
The Hills (TV Series)
as
Self - Recording Artist
- I Want You to Be with Me (2008) - Self - Recording Artist (as Brandy)
2008
E! True Hollywood Story (TV Series documentary)
as
Self
- Oprah (2008) - Self (as Brandy)
2008
Access Granted (TV Series)
as
Self
- Brandy 'Right Here (Departed)' (2008) - Self
2006
America's Got Talent (TV Series)
as
Self - Judge
- Boston Auditions (2006) - Self - Judge (as Brandy)
- Final Results (2006) - Self - Judge (as Brandy)
- Final (2006) - Self - Judge (as Brandy)
- Wild Card (2006) - Self - Judge (as Brandy)
- Semifinals: Part 4 (2006) - Self - Judge (as Brandy)
- Semifinals: Part 3 (2006) - Self - Judge (as Brandy)
- Semifinals: Part 2 (2006) - Self - Judge (as Brandy)
- Semifinals: Part 1 (2006) - Self - Judge (as Brandy)
- Chicago Auditions (2006) - Self - Judge (as Brandy)
- New York Auditions (2006) - Self - Judge (as Brandy)
- Los Angeles Auditions (2006) - Self - Judge (as Brandy)
2006
Project Runway (TV Series)
as
Self
- Finale: Part 2 (2006) - Self
- Road to Runway: Casting Special (2006) - Self
2006
Last Call with Carson Daly (TV Series)
as
Self
- Episode dated 1 August 2006 (2006) - Self
2006
Sesame Beginnings: Beginning Together (Video short)
as
Self
2005
American Idol (TV Series)
as
Self - Guest Judge
- Auditions: San Francisco (2005) - Self - Guest Judge
2005
House M.D. (TV Series)
as
Self
- DNR (2005) - Self (as Brandy)
2005
I Love the '90s: Part Deux (TV Mini Series documentary)
as
Self (as Brandy)
2004
Retrosexual: The 80's (TV Mini Series documentary)
as
Self (as Brandy)
2004
CD:UK (TV Series)
as
Self
- Episode dated 2 October 2004 (2004) - Self (as Brandy)
2001
Top of the Pops (TV Series)
as
Self
- Episode #41.39 (2004) - Self
- Episode #41.23 (2004) - Self
- Episode #39.7 (2002) - Self (as Brandy)
- Episode dated 15 June 2001 (2001) - Self (as Brandy)
2004
MOBO Awards 2004 (TV Special)
as
Self (as Brandy)
2004
The Ellen DeGeneres Show (TV Series)
as
Self - Musical Performer
- Episode #2.2 (2004) - Self - Musical Performer
2004
The Late Late Show with Craig Kilborn (TV Series)
as
Self
- Episode dated 14 July 2004 (2004) - Self
2004
4th Annual BET Awards (TV Special)
as
Self (as Brandy)
2004
Anke Late Night (TV Series)
as
Self
- Episode #1.12 (2004) - Self (as Brandy)
2004
Punk'd (TV Series)
as
Self
- Episode #3.6 (2004) - Self (as Brandy)
2004
Total Request Live (TV Series)
as
Self
- Episode dated 4 May 2004 (2004) - Self (as Brandy)
2002
2002 MTV Video Music Awards (TV Special)
as
Self - Presenter (as Brandy)
2002
Brandy: Special Delivery (TV Series)
as
Self
- Part Four (2002) - Self (as Brandy)
- Part Three (2002) - Self
- Part Two (2002) - Self
- Part One (2002) - Self
2002
One-Hit Wonders (TV Series documentary)
as
Self
- Episode dated 10 May 2002 (2002) - Self (as Brandy)
2002
100 Greatest One Hit Wonders (TV Movie)
as
Self (as Brandy)
2002
American Bandstand's 50th Anniversary Celebration (TV Special)
as
Self (as Brandy)
2002
Maybe It's Me (TV Series)
as
Self
- The Quahog Festival Episode (2002) - Self (as Brandy)
2002
Being Brandy (TV Series documentary)
as
Self
1995
Late Night with Conan O'Brien (TV Series)
as
Self - Musical Guest / Self - Guest
- Marisa Tomei/Sarah Paulson/Brandy (2002) - Self - Musical Guest (as Brandy)
- Jay Mohr/Brandy/BR549 (1998) - Self - Guest (as Brandy)
- Norm Macdonald/Sam Waterston/Brandy (1995) - Self - Musical Guest (as Brandy)
1997
The Rosie O'Donnell Show (TV Series)
as
Self
- Episode dated 6 March 2002 (2002) - Self (as Brandy)
- Episode dated 5 October 1999 (1999) - Self
- Episode dated 13 October 1998 (1998) - Self
- Episode dated 30 October 1997 (1997) - Self
- Episode #1.198 (1997) - Self
2002
Exclusive (TV Series documentary)
as
Self
- Episode dated 11 February 2002 (2002) - Self
2002
The Saturday Show (TV Series)
as
Self
- Episode #1.21 (2002) - Self (as Brandy)
2000
Intimate Portrait (TV Series documentary)
as
Self
- Brandy (2002) - Self
- Faith Hill (2000) - Self
2001
Journeys in Black (TV Series documentary)
as
Self
- Patti LaBelle (2001) - Self (as Brandy)
2001
HBO First Look (TV Series documentary short)
as
Host
- The Making of 'Osmosis Jones' (2001) - Host
2001
1st Annual BET Awards (TV Special)
as
Self
2001
Wetten, dass..? (TV Series)
as
Self
- Wetten, dass..? aus Dornbirm (2001) - Self (as Brandy)
2001
32nd NAACP Image Awards (TV Special)
as
Self (as Brandy)
2000
2000 MLB All-Star Game (TV Special)
as
Self - National Anthem Performer
2000
2000 Blockbuster Entertainment Awards (TV Special documentary)
as
Self
2000
NBA TeamUp Celebration 2000 (TV Movie)
as
Self (as Brandy)
1999
VH1 Divas Live 2 (TV Special documentary)
as
Self - Performer (as Brandy)
1999
The Howard Stern Radio Show (TV Series)
as
Self
- Episode dated 2 October 1999 (1999) - Self
1999
The 51st Annual Primetime Emmy Awards (TV Special)
as
Self - Presenter (as Brandy)
1999
Jerry Lewis MDA Labor Day Telethon (TV Series)
as
Self
- The 1999 Jerry Lewis MDA Labor Day Telethon (1999) - Self
1999
The 1999 Source Hip-Hop Music Awards (TV Special)
as
Self (as Brandy)
1999
100 Greatest Women of Rock & Roll (TV Movie documentary)
as
Self
1999
1999 Essence Awards (TV Special)
as
Self (as Brandy)
1999
Interaktiv (TV Series)
as
Self
- Episode dated 26 May 1999 (1999) - Self
1999
The 21 Hottest Stars Under 21 (TV Special)
as
Self - #4
1999
The 41st Annual Grammy Awards (TV Special)
as
Self (as Brandy)
1995
Late Show with David Letterman (TV Series)
as
Self
- Episode dated 29 January 1999 (1999) - Self
- Episode dated 23 January 1996 (1996) - Self
- Episode dated 8 February 1995 (1995) - Self
1999
The 26th Annual American Music Awards (TV Special)
as
Self (as Brandy)
1998
The 50th Annual Primetime Emmy Awards (TV Special)
as
Self - Perfomer
1998
Celebrity Profile (TV Series documentary)
as
Self
- Jennifer Love Hewitt (1998) - Self
1998
Hey Hey It's Saturday (TV Series)
as
Self
- Episode dated 7 November 1998 (1998) - Self
1998
1998 MTV Video Music Awards (TV Special)
as
Self - Performer (as Brandy)
1998
4th Annual Soul Train Lady of Soul Awards (TV Special)
as
Self - Co-Host
1998
Goodwill Games Opening Celebration (TV Special)
as
Self
1998
1998 MTV Movie Awards (TV Special)
as
Self - Performer (as Brandy)
1998
Maury (TV Series)
as
Self
- Episode dated 23 April 1998 (1998) - Self
1998
Hollywood Salutes Easter Seals (TV Special)
as
Self (as Brandy)
1998
The 25th Annual American Music Awards (TV Special)
as
Self (as Brandy)
1997
Spice Girls: Too Much Is Never Enough (TV Movie documentary)
as
Self (as Brandy)
1997
ABC TGIF (TV Series)
as
Self
- Frightful Halloween Bash (1997) - Self
1997
The Wonderful World of Disney (TV Series)
as
Self
- Behind the Scenes of "Cinderella" (1997) - Self
1997
Ray J in Concert with Brandy (TV Special)
as
Self (as Brandy)
1997
1997 MTV Video Music Awards (TV Special)
as
Self (as Brandy)
1997
The 11th Annual Soul Train Music Awards (TV Special)
as
Self - Co-Host
1997
The 39th Annual Grammy Awards (TV Special)
as
Self (as Brandy)
1997
The 24th Annual American Music Awards (TV Special)
as
Self (as Brandy)
1996
MTV News: Year in Rock 1996 (TV Movie documentary)
as
Self
1996
Celebrate the Dream: 50 Years of Ebony Magazine (TV Special)
as
Self (as Brandy)
1996
2nd Annual Soul Train Lady of Soul Awards (TV Special)
as
Self (as Brandy)
1996
It's Hot in Here: UPN Fall Preview (TV Movie documentary)
as
Self - Co-Host (as Brandy)
1996
1996 MTV Movie Awards (TV Special)
as
Self - Winner (as Brandy)
1996
The 10th Annual Soul Train Music Awards (TV Special)
as
Self - Co-Host
1996
1996 Blockbuster Entertainment Awards (TV Special)
as
Self - Presenter
1996
The 23rd Annual American Music Awards (TV Special)
as
Self (as Brandy)
1995
1995 Billboard Music Awards (TV Special)
as
Self (as Brandy)
1995
Tony Bennett: Here's to the Ladies, a Concert of Hope (TV Special documentary)
as
Self (as Brandy)
1995
Soul Train (TV Series)
as
Self
- Brandy/A Few Good Men/Groove Theory (1995) - Self (as Brandy)
1995
Showtime at the Apollo (TV Series)
as
Self
- Episode #9.9 (1995) - Self (as Brandy)
1995
New York Undercover (TV Series)
as
Self
- Digital Underground (1995) - Self (as Brandy)
1995
1st Annual Soul Train Lady of Soul Awards (TV Special)
as
Self - Performer (as Brandy)
1995
25th Anniversary Essence Awards (TV Special)
as
Self - Performer (as Brandy)
1995
MTV Spring Break: Lake Havasu (TV Special)
as
Self - Performer (as Brandy)
1995
The 9th Annual Soul Train Music Awards (TV Special)
as
Self - Performer (as Brandy)
1995
The 22nd Annual American Music Awards (TV Special)
as
Self (as Brandy)
1995
All That (TV Series)
as
Self - Musical Guest
- Malcolm-Jamal Warner/Brandy (1995) - Self - Musical Guest (as Brandy)
1994
Vicki! (TV Series)
as
Self
- Episode dated 9 August 1994 (1994) - Self
1994
Nickelodeon Kids' Choice Awards '94 (TV Special)
as
Self (as Brandy)
1993
Rhythm & Jam (TV Mini Series)
as
Self - Host (1993)
1990
The Disney Channel Salutes the American Teacher (TV Short documentary)
as
Class of 2000 Student
Archive Footage
2023
MTV 90s - Top 30 90s Duets! (TV Special)
as
Brandy
2023
MTV 90s - Top 50 Girls Who Ruled the 90s! (TV Special)
as
Brandy
2023
MTV 90s - Top 50 MMMBop Pop Stars of the 90s! (TV Special)
as
Brandy
2023
MTV 90s - Top 50 Hits RnB Stars! (TV Special)
as
Brandy
2020
Entertainment Tonight (TV Series)
as
Self
- Whitney Houston Special (2022) - Self
- ET's Super Bowl Blowout! (2021) - Self
- ET Thanksgiving! (2020) - Self
- ET at the Grammy Awards! (2020) - Self
2022
MTV 90s - Top 50 Unstoppable 90s Wonder Women! (TV Special)
as
Brandy
2022
Legacy: The True Story of the LA Lakers (TV Mini Series documentary)
as
Self - Singer
- Episode #1.6 (2022) - Self - Singer
2022
MTV 90s - Top 50 Hits of 1998! (TV Special)
as
Brandy
2022
A Year in Music (TV Series)
as
Self
- 2004 (2022) - Self (as Brandy)
2022
MTV 90s - Top 50 1993 Vs 1998! (TV Special)
as
Brandy
2022
Whitney, a Look Back (TV Special)
as
Self (uncredited)
2022
MTV 90s - Top 50 Girl-Power Hits! (TV Special)
as
Brandy
2022
MTV 90s - Top 50 Ultimate Female Artists of the 90s! (TV Special)
as
Brandy
2022
MTV 90s - Happy New Year from MTV 90s! (TV Special)
as
Brandy
2021
The Curse of Von Dutch: A Brand to Die For (TV Mini Series documentary)
as
Self - Singer & Actress
- The Art of War (2021) - Self - Singer & Actress (as Brandy)
2021
MTV 90s - Top 50 1995-1999: Back 2 the Hits! (TV Special)
as
Brandy
2021
History of the Sitcom (TV Series documentary)
as
Mosesha
- Facing Race (2021) - Mosesha
2021
MTV 90s - Top 50 90s Worldwide No. 1s! (TV Special)
as
Brandy
2021
MTV 90s - Top 50 90s Girls! (TV Special)
as
Brandy
2021
MTV 90s - Top 50 90s Hip Hop & R'N'B! (TV Special)
as
Brandy
2021
Whitney Houston & Bobbi Kristina: Didn't We Almost Have It All (TV Movie documentary)
as
Self
2020
Dish Nation (TV Series)
as
Self
- The 10 Best Celebrity Feuds You May Have Forgotten (2020) - Self
2020
Love & Listings (TV Series)
as
Self
- Life Rights and Tense Nights (2020) - Self (as Brandy)
2019
The Hills: New Beginnings (TV Series)
as
Self
- What You Missed (2019) - Self (as Brandy)
2017
Inside Edition (TV Series documentary)
as
Self
- The Back to the Future Speeding Ticket (2017) - Self (as Brandy)
2011
The Tonight Show with Jay Leno (TV Series)
as
Self - Skin Cancer Ad
- Episode #19.152 (2011) - Self - Skin Cancer Ad (as Brandy)
2006
100 Greatest Teen Stars (TV Mini Series documentary)
as
Self
2004
E! True Hollywood Story (TV Series documentary)
as
Self
- The Williams Sisters (2004) - Self
2000
Whitney Houston: The Greatest Hits (Video documentary)
as
Cinderella (segment "Impossible")
1998
Showtime at the Apollo (TV Series)
as
Self
- Best of Apollo Kids (1998) - Self
References
Brandy Norwood Wikipedia
(Text) CC BY-SA