Productions

1975 Broadway1977 Buenos Aires1979 West EndInternational productions1996

Encores!

1996

Broadway

revival1997

West End

revival1997 1st North American tour1997 2nd North American tour1998 Melbourne1998 Vienna1999 North American tour1999 Gothenburg1999 Tokyo1999 Utrecht2000 North American tour2001 Buenos Aires2001 UK tour2001 Mexico City2002 Moscow2003-2008 North American tour2003 Montreal2004 Milan2004 Paris2004 Sao Paulo2005 Johannesburg2005 Cape Town2006 UK tour2007 Copenhagen2007 Seoul2008 Cape Town2008 Seoul2008 Copenhagen2008 Tokyo2009 UK tour2009 Bangkok2009 Brisbane2009 Sydney2009 SeongNam2009 Hoorn2009 Madrid2010 SeongNam2010 Perth2010 Jeon-Joo2010 Singapore2010 Hong Kong2010 Nishinomiya2010 Tokyo2010 Bilbao2010 Buenos Aires2011 UK tour2013 Chile2014 North American tour2015 Stuttgart2015 Berlin2015 Seoul2016 UK tour2016 Munich

Awards

Tony Award for Best RevivalGrammy Award for

Best Musical

Theater Album
Chicago (1975) is an American musical with music by John Kander, lyrics by Fred Ebb and a book by Ebb and Bob Fosse. Set in Prohibition-era Chicago, the musical is based on a 1926 play of the same name by reporter Maurine Dallas Watkins about actual criminals and crimes she reported on. The story is a satire on corruption in the administration of criminal justice and the concept of the "celebrity criminal."
Contents
The original Broadway production opened in 1975 at the 46th Street Theatre and ran for 936 performances until 1977. Bob Fosse choreographed the original production, and his style is strongly identified with the show. Following a West End debut in 1979 which ran for 600 performances, Chicago was revived on Broadway in 1996, and a year later in the West End.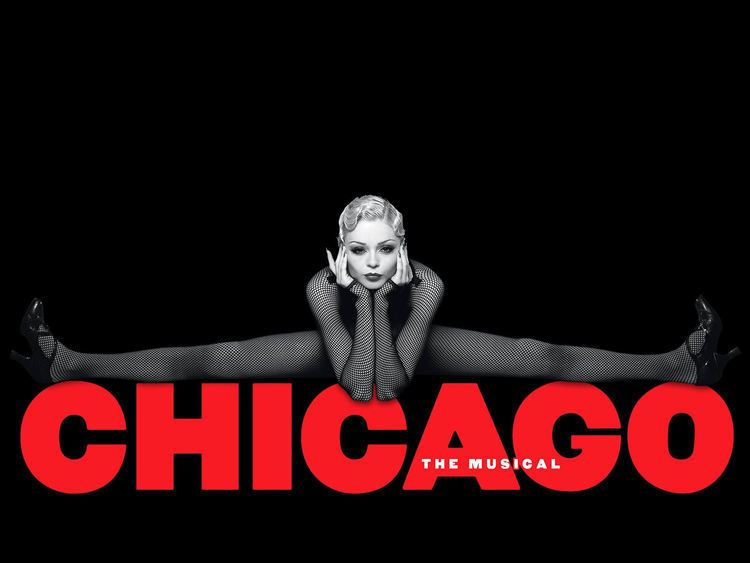 The Broadway revival holds the record as the longest-running musical revival and the longest-running American musical in Broadway history. It is the second longest-running show in Broadway history, behind only The Phantom of the Opera, having played its 7,486th performance on November 23, 2014, surpassing Cats. The West End revival ran for nearly 15 years, becoming the longest-running American musical in West End history, and it has enjoyed several tours and international productions. The 2002 film version of the musical won the Academy Award for Best Picture.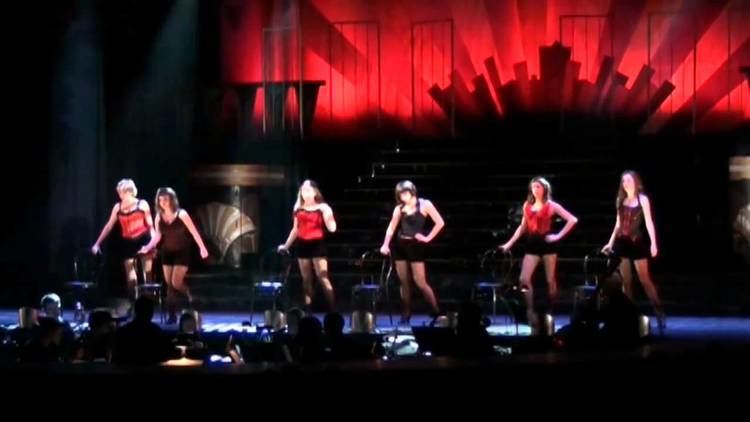 Chita rivera all that jazz chicago original broadway cast recording
History
The musical Chicago is based on a play of the same name by reporter and playwright Maurine Dallas Watkins, who was assigned to cover the 1924 trials of accused murderers Beulah Annan and Belva Gaertner for the Chicago Tribune. In the early 1920s, Chicago's press and public became riveted by the subject of homicides committed by women. Several high-profile cases arose, which generally involved women killing their lovers or husbands. These cases were tried against a backdrop of changing views of women in the Jazz age, and a long string of acquittals by Cook County juries of women murderesses (jurors at the time were all men, and convicted murderers generally faced death by hanging). A lore arose that, in Chicago, feminine or attractive women could not be convicted. The Chicago Tribune generally took a pro-prosecution "hang-them-high" stance, while still presenting the details of these women's lives. Its rivals at the Hearst papers were more pro-defendant, and employed what were derisively called "sob-sisters" – women reporters who focused on the plight, attractiveness, redemption, or grace of the women defendants. Regardless of stance, the press covered several of these women as celebrities.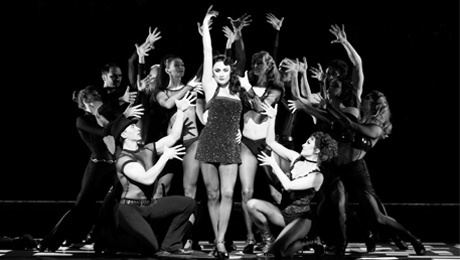 Annan, the model for the character of Roxie Hart, was 23 when she was accused of the April 3, 1924, murder of Harry Kalstedt. The Tribune reported that Annan played the foxtrot record "Hula Lou" over and over for two hours before calling her husband to say she killed a man who "tried to make love to her". She was found not guilty on May 25, 1924. Velma Kelly is based on Gaertner, who was a cabaret singer, and society divorcée. The body of Walter Law was discovered slumped over the steering wheel of Gaertner's abandoned car on March 12, 1924. Two police officers testified that they had seen a woman getting into the car and shortly thereafter heard gunshots. A bottle of gin and an automatic pistol were found on the floor of the car. Gaertner was acquitted on June 6, 1924. Lawyers William Scott Stewart and W. W. O'Brien were models for a composite character in Chicago, "Billy Flynn".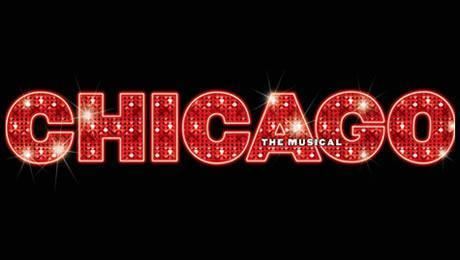 Watkins' sensational columns documenting these trials proved so popular that she decided to write a play based on them. The show received both popular and critical acclaim and even made it to Broadway in 1926, running for 172 performances. Cecil B. DeMille produced a silent film version, Chicago (1927), starring former Mack Sennett bathing beauty Phyllis Haver as Roxie Hart. It was later remade as Roxie Hart (1942) starring Ginger Rogers; but, in this version, Roxie was accused of murder without having really committed it.
In the 1960s, Gwen Verdon read the play and asked her husband, Bob Fosse, about the possibility of creating a musical adaptation. Fosse approached playwright Watkins numerous times to buy the rights, but she repeatedly declined. In her later years, Watkins had become a born-again Christian and believed her play glamorized a scandalous way of living. However, upon her death in 1969, her estate sold the rights to producer Richard Fryer, Verdon, and Fosse. John Kander and Fred Ebb began work on the musical score, modeling each number on a traditional vaudeville number or a vaudeville performer. This format made explicit the show's comparison between "justice", "show-business", and contemporary society. Ebb and Fosse penned the book of the musical, and Fosse also directed and choreographed.
Act I
In the mid-1920s in Chicago, Velma Kelly is a vaudevillian who murdered both her husband and her sister when she found them in bed together. She welcomes the audience to tonight's show ("All That Jazz"). Velma eventually is arrested for her crime. Meanwhile, we hear of chorus girl Roxie Hart's murder of her lover, nightclub regular Fred Casely.
Roxie convinces her husband Amos that the victim was a burglar, and Amos cheerfully takes the blame. Roxie expresses her appreciation of her husband's thick skull ("Funny Honey"). However, when the police mention the deceased's name, Amos belatedly puts two and two together. The truth comes out, and Roxie is arrested. She is sent to the women's block in Cook County Jail, inhabited by Velma and other murderesses ("Cell Block Tango"). The block is presided over by the corrupt Matron "Mama" Morton, whose system of mutual aid ("When You're Good to Mama") perfectly suits her clientele. She has helped Velma become the media's top murder-of-the-week and is acting as a booking agent for Velma's big return to vaudeville.
Velma is not happy to see Roxie, who is stealing not only her limelight but also her lawyer, Billy Flynn. Roxie tries to convince Amos to pay for Billy Flynn to be her lawyer ("A Tap Dance"). Eagerly awaited by his all-girl clientele, Billy sings his anthem, complete with a chorus of fan dancers ("All I Care About is Love"). Billy takes Roxie's case and re-arranges her story for consumption by sympathetic tabloid columnist Mary Sunshine ("A Little Bit of Good"). Roxie's press conference turns into a ventriloquist act with Billy dictating a new version of the truth ("We Both Reached for the Gun") to the press while Roxie mouths the words.
Roxie becomes the new toast of Chicago as she proclaims quite boastfully while planning for her future career in vaudeville ("Roxie"). As Roxie's fame grows, Velma's notoriety is left in the dust and in an "act of pure desperation", she tries to talk Roxie into recreating the sister act ("I Can't Do It Alone"), but Roxie turns her down, only to find her own headlines replaced by the latest sordid crime of passion ("Chicago After Midnight"). Separately, Roxie and Velma realize there is no one they can count on but themselves ("My Own Best Friend"), and the ever-resourceful Roxie decides that being pregnant in prison would put her back on the front page.
Act II
Velma again welcomes the audience with the line "Hello, Suckers," another reference to Texas Guinan, who commonly greeted her patrons with the same phrase. She informs the audience of Roxie's continual run of luck ("I Know a Girl") despite Roxie's obvious falsehoods ("Me and My Baby"). A little shy on the arithmetic, Amos proudly claims paternity, but still nobody notices him ("Mr. Cellophane"). Velma tries to show Billy all the tricks she has planned for her trial ("When Velma Takes The Stand"). Roxie has a heated argument with Billy and fires him. She is brought back down to earth when she learns that a fellow inmate has been executed.
The trial date arrives, and Billy calms her, telling her if she makes a show of it, she will be fine ("Razzle Dazzle"), but when he passes all Velma's ideas on to Roxie, she uses each one, down to the rhinestone shoe buckles, to the dismay of Mama and Velma ("Class"). As promised, Billy gets Roxie acquitted, but just as the verdict is announced, some even more sensational crime pulls the pack of press bloodhounds away, and Roxie's fleeting celebrity life is over. Billy leaves, done with the case. Amos stays with her, glad for his wife, but she then confesses that there really is no baby, making Amos finally leave her. Left in the dust, Roxie pulls herself up and extols the joys of life ("Nowadays"). She teams up with Velma in a new act in which they dance and perform ("Hot Honey Rag") until they are joined by the entire company ("Finale").
Musical numbers
† In the 1975 Original Broadway Production and its Playbill, there are a few contradicting song lists. Songs such as "R.S.V.P" and "Keep It Hot" which were instrumental pieces in the "Finale" were removed from the licensable music, but were included in original production and script. Other songs such as "Ten Percent" sung by a deleted character who was Velma's agent, and "No" sung by Roxie and Boys were cut soon into the production and only appear on demo recordings and in the original Playbill, but are not in the original script. Other cut songs from the show were "Rose Colored Glasses" a different version of "We Both Reached for the Gun", "Pansy Eyes", and "Loopin' the Loop."
Principal characters
Source for West End:overthefootlights.co.uk
Principal characters and performers of notable stage productions:
Musical and staging style
According to Fred Ebb, he wrote the book in a vaudeville style because "the characters were performers. Every musical moment in the show was loosely modeled on someone else: Roxie was Helen Morgan, Velma was Texas Guinan, Billy Flynn was Ted Lewis, Mama Morton was Sophie Tucker." Kander elaborates that the reason the show was called a vaudeville "is because many of the songs we wrote are related to specific performers like those you mentioned, and Eddie Cantor and Bert Williams as well."
It was through the initial production, and not the writing, that many of the "traditional" Chicago staging conventions were developed:
The double snap in "Razzle Dazzle" was added as an afterthought at the suggestion of Fred Ebb to John Kander. Kander explains: "I remember when we wrote "Razzle Dazzle", before we took it in and played it for Bob, you [Ebb] said with absolute confidence 'Try adding a couple of finger snaps to it. Bobby will love that.' We added them...and as soon as he heard the finger snaps, he loved the song." During rehearsals, "Razzle Dazzle" was originally staged as an orgy on the steps of the courthouse. Fosse was talked out of allowing this staging, when Jerry Orbach "convinced him that he was missing the Brechtian subtlety intrinsic in the number."
The original finale was "Loopin' the Loop", a doubles act with Gwen Verdon and Chita Rivera; however, "the scene seemed too much like an amateur act so Fosse asked for something more 'glamorous in pretty gowns'". The piece was cut and replaced with "Nowadays". Sections of "Loopin' the Loop" can still be heard in the Overture. Two other sections termed "Keep It Hot" and "RSVP" were cut from the finale as well.
Another principal character, a theatrical agent named Harry Glassman, was played by David Rounds, whose role was to exploit the notoriety of the prisoners for his own gain. He also served as the evening's M.C. This character's role and the song "Ten Percent" was cut, with the character folded into that of Matron Mama Morton, and various members of the chorus shared his M.C. duties.
In a reversal of roles, Fosse decided the lyrics to the number "Class" were too offensive and censored Kander and Ebb's original version of the song. One of the original lyrics "Every guy is a snot/Every girl is a twat" was restored for the 2002 movie, although the entire number was cut from the final release of the movie.
Original Broadway production
Chicago: A Musical Vaudeville opened on June 3, 1975 at the 46th Street Theatre, and ran for a total of 936 performances, closing on August 27, 1977. The opening night cast starred Chita Rivera as Velma Kelly, Gwen Verdon as Roxie Hart, Jerry Orbach as Billy Flynn and Barney Martin as Amos Hart. Velma Kelly had been a comparatively minor character in all versions of Chicago prior to the musical rendering. The role was fleshed out to balance Chita Rivera's role opposite Gwen Verdon's Roxie Hart.
The musical received mixed reviews. The Brechtian style of the show, which frequently dropped the fourth wall, made audiences uncomfortable. According to James Leve, "'Chicago' is cynical and subversive, exploiting American cultural mythologies in order to attack American celebrity culture."
The show opened the same year as Michael Bennett's highly successful A Chorus Line, which beat out Chicago in both ticket sales and at the Tony Awards. The show was on the verge of closing, when it ran into another setback: Gwen Verdon had to have surgery on nodes in her throat after inhaling a feather during the show's finale. The producers contemplated closing the show, but Liza Minnelli stepped in and offered to play the role of Roxie Hart in place of Verdon. Her run lasted a month, boosting the show's popularity, and Gwen Verdon recuperated and returned to the show. Ann Reinking, who would go on to star in the highly successful 1996 revival and choreograph that production in the style of Bob Fosse, was also a cast replacement for Roxie Hart during the show's original run.
1979 West End
The first West End, London production opened at the Cambridge Theatre in April 1979 and ran for around 600 performances. It starred Jenny Logan as Velma Kelly, Ben Cross as Billy, and Antonia Ellis as Roxie Hart. Ellis (Actress of the Year in a Musical) and Ben Cross (Actor of the Year in a Musical) were nominated for the Laurence Olivier Award for their performances, and the musical was nominated as Musical of the Year.
1996 Broadway revival
City Center Encores! series presented Chicago in concert in May 1996. The Encores! series, according to their statement, "celebrates the rarely heard works of America's most important composers and lyricists...Encores! gives three glorious scores the chance to be heard as their creators originally intended."
The production was directed by Walter Bobbie with choreography "in the style of Bob Fosse" by Ann Reinking, who also starred as Roxie Hart. Also in the show were Bebe Neuwirth as Velma Kelly, Joel Grey as Amos Hart and James Naughton as Billy Flynn. The show was well-received, with Howard Kissel, reviewing for the New York Daily News writing that "This 'Chicago' impressed me far more than the original.". Ben Brantley, in his review for The New York Times, wrote " 'Make love to the audience' was another Fosse dictum. That's exactly what Ms. Reinking and her ensemble do. 'Chicago' can still seem glibly cynical and artificially cold, especially in its weaker second act. But these performers know just how to take off the chill." By May 10, 1996, there was talk of a Broadway production: "Down the block, there is a move afoot to move the Encores production of "Chicago" to Broadway. Rocco Landesman said that he and Fran and Barry Weissler wanted to bring the production to the Martin Beck Theater this summer."
Barry and Fran Weissler brought the concert version of Chicago (retitled Chicago: The Musical) to Broadway, after some revision and expansion, but retaining the spare and minimalist style in costumes and set. The set design includes the presence of the band center stage in an evocation of a jury box, around and upon which the actors play some scenes. There are also chairs along the sides of this central piece, in which the actors at times sit or lounge, when not directly involved in the action. The show opened on November 14, 1996, at the Richard Rodgers Theatre with a script adapted by David Thompson, eventually setting a record for recovering its initial costs faster than any other musical in history, likely due in part to the stripped down design elements.
Unlike its predecessor Chicago: A Musical Vaudeville, Chicago: The Musical was met with praise from critics. The CurtainUp reviewer noted "The show garnered ecstatic reviews, enviable box office sales and enough awards to warrant a special Chicago trophy room." Society had changed in light of events such as the O. J. Simpson murder case, and audiences were more receptive to the criminal-as-celebrity theme of the show.
Chicago: The Musical won six Tony Awards, more than any other revival in Broadway history until South Pacific won seven Tonys in 2008. Chicago won for Best Revival of a Musical, Best Leading Actress in a Musical for Bebe Neuwirth, Best Leading Actor in a Musical for James Naughton, Best Lighting Design of a Musical for Ken Billington, Best Director of a Musical for Walter Bobbie and Best Choreography for Ann Reinking. Chicago: The Musical has run for more than 8,000 performances and holds the record for longest-running musical revival on Broadway. Ann Reinking, Bebe Neuwirth, James Naughton and Joel Grey returned for cameos appearances during the record breaking performance. On November 23, 2014 Chicago became the second longest-running Broadway show ever, passing Cats. During its run, the show has played in three Broadway theatres – the Richard Rodgers Theatre (the same theatre where the original 1975 production played, at the time called the 46th Street Theatre), the Shubert Theatre and the Ambassador Theatre.
The cast recording of the revival was released on January 28, 1997 on RCA Victor. The cast recording won the 1997 Grammy Award, Best Musical Show Album.
Among the many other performers and celebrities who have appeared in the show during its long run are Michelle Williams, Usher, Brandy, Christopher Sieber, Charlotte d'Amboise, Michael C. Hall, Roz Ryan, Jerry Springer, Brooke Shields, NeNe Leakes, Debra Monk, Patrick Swayze, Kevin Richardson, Gretchen Mol, Rita Wilson, Alan Thicke, Melanie Griffith, Taye Diggs, Carol Woods, Chandra Wilson, John O'Hurley, Christine Pedi, Ashlee Simpson, Adam Pascal, Amy Spanger, Leigh Zimmerman, Wendy Williams Samantha Harris, Jennifer Nettles, Marilu Henner, Jeff McCarthy, Philip Casnoff, Pasquale Aleardi, Ruthie Henshall, Christie Brinkley,Tony Yazbeck, Kara DioGuardi, Sofía Vergara, and Mel B.
1997 London revival
On November 18, 1997, Chicago: The Musical opened in London's West End. Like the New York revival, it was directed by Walter Bobbie and designed by John Lee Beatty, with choreography by Ann Reinking in the style of Bob Fosse. The show ran at the Adelphi Theatre for nine years until transferring to the Cambridge Theatre in April 2006. The original cast of the production included German jazz singer Ute Lemper as Velma, British actress Ruthie Henshall as Roxie Hart, Nigel Planer as Amos Hart and Henry Goodman as Billy Flynn. The production won the 1998 Olivier Award for Outstanding Musical, and Lemper was awarded Best Actress in a Musical. Both Lemper and Henshall have played the role of Velma on Broadway.
The London revival, like its Broadway counterpart, featured many celebrities in the starring roles. For example, Marti Pellow, David Hasselhoff, John Barrowman, Tony Hadley, Jerry Springer, Kevin Richardson and Ian Kelsey have all played the role of Billy Flynn. Maria Friedman, Josefina Gabrielle, Denise Van Outen, Claire Sweeney, Linzi Hateley, Frances Ruffelle, Jennifer Ellison, Jill Halfpenny, Brooke Shields, Sally Ann Triplett, Bonnie Langford, Tina Arena, Ashlee Simpson, Aoife Mulholland, Michelle Williams and Christie Brinkley have all played Roxie Hart. Williams was the first African American woman to play the part of Roxie on the West End stage. James Doherty was a replacement as Amos.
The production moved out of the Cambridge Theatre on August 27, 2011 and transferred to the Garrick Theatre on November 7, 2011, starring America Ferrera as Roxie. Robin Cousins joined the cast as Billy Flynn on July 17, 2012. The show closed on September 1, 2012 after a total run of nearly 15 years in London. The UK tour of the production continued after the closing.
North American tours
There have been ten North American national tours of Chicago. The first tour started in April 1997 in Cincinnati, Ohio, six months after the revival opened on Broadway. The cast featured Charlotte d'Amboise (Roxie Hart), Jasmine Guy (Velma Kelly), Obba Babatunde (Billy Flynn) and Carol Woods (Matron "Mama" Morton). A second company started in December 1997 in Tampa, Florida. The tour went on hiatus in Fall 1999 and started again in October 1999 in Denver, Colorado, featuring Robert Urich as Billy Flynn, Vicki Lewis (Velma) and Nana Visitor (Roxie). The next tour started in October 2000 in Stamford, Connecticut, with Robert Urich. Chita Rivera joined the tour for several weeks.
The 2003 tour started in June 2003 at the National Theatre, Washington, DC, with Brenda Braxton playing Velma, Bianca Marroquin as Roxie, and Gregory Harrison as Billy Flynn. During 2004 the tour cast included Alan Thicke and Tom Wopat as Billy Flynn and Carol Woods as Matron "Mama" Morton. The most recent tour started in November 2008 in Charlotte, North Carolina and starred Tom Wopat as Billy Flynn, Bianca Marroquin as Roxie Hart, Terra C. MacLeod as Velma Kelly and Roz Ryan (later replaced by Carol Woods) as Matron "Mama" Morton. On January 16, 2012 Peruvian actor Marco Zunino joined the cast as Billy Flynn.
International productions
There has been an official production in Brazil. The promotional photos show a blonde Velma Kelly and a brunette Roxie Hart. This puzzled movie fans when they went to see the show. But it was praised by audience.
The first Japanese-language production of the Tony-winning revival of Kander and Ebb's Chicago debuted in October 2008 at the Akasaka ACT Theatre in Tokyo, Japan, followed by an engagement at Osaka's Umeda Art Theatre. Presented by Barry and Fran Weissler in association with Tokyo Broadcasting System, Inc. and Kyodo Tokyo Inc., the production starred Ryoko Yonekura as Roxie Hart, Yōka Wao as Velma Kelly and Ryuichi Kawamura as Billy Flynn. Although the touring production of Chicago was first presented in Japan in 1999 — it has since toured the country three times — this will mark the first production of the hit musical to be heard in Japanese.
In Perú, the musical was released on June 16, 2012 starring Tati Alcántara, Denisse Dibós, and Marco Zunino in Teatro Municipal (Lima).
In 2013, another Spanish version directed and choreographed by Australian dancer Karen Connolly was presented in Chile at the Teatro Municipal of Las Condes, with Daniela Lhorente as Velma Kelly, Sigrid Alegría as Roxie Hart, Álvaro Espinoza as Billy Flynn, Gonzalo Muñoz-Lerner as Amos Hart, Angélica León as Mama Morton and Andrés Sáez as Mary Sunshine.
Recordings
There have been several cast recordings of Chicago:
1975 Original Broadway Cast
1996 Broadway Revival
1998 London Cast
1997 Austrian (German language) Cast – Live Cast Album (with Anna Montanaro)
1999 Dutch Cast – Live Cast Album, 2 discs (with Pia Douwes)
2014 German Cast - Live Cast Album, Stuttgart, 1 disc with Nigel Casey, Lana Gordon, Carien Keizer
The 1999 live Dutch cast recording is the only recording to include both the Finale, Act 1 and "I Can't Do It Alone" reprise. The others either have one track or the other.
References
Chicago (musical) Wikipedia
(Text) CC BY-SA