Operating income







Type

Subsidiary of Sony Entertainment


Industry

Music and entertainment


Key people

Doug Morris (CEO)Edgar Berger(Chairman & CEO International)Kevin Kelleher (CFO)Clive Davis (CCO)


Products

Music and entertainment




Revenue

US$4.89 billion (FY 2014)




Headquarters

New York City, New York, United States


Founded

1929, New York City, New York, United States


Parent organizations

Sony Corporation, Sony Corporation of America, Sony Music Labels Inc.


Subsidiaries

RCA Records, Sony Music India, Columbia Records


Films produced

You Are the Apple of My Eye, Cadillac Records




Artists

George Michael, Mariah Carey, Michael Jackson, Beyoncé, Britney Spears


Executives

Doug Morris, Peter Edge, Rob Stringer, Kevin Kelleher, Dennis Kooker


Profiles




Twitter

Facebook

Instagram

YouTube

Google+
Keynote doug morris sony music entertainment midem 2015
Sony Music Entertainment (known as Sony Music and abbreviated as SME) is an American music company owned by Sony. It is incorporated as a general partnership of Sony Music Holdings Inc. through Sony Entertainment, a subsidiary of Sony Corporation of America. The company was first founded in 1929 as American Record Corporation and renamed Columbia Recording Corporation in 1938, following its acquisition by the Columbia Broadcasting System. In 1966, the company was reorganized to become CBS Records. Sony Corporation bought the company in 1987 and renamed it Sony Music Entertainment in 1991.
Contents
In 2004, Sony and Bertelsmann established a 50-50 joint venture called Sony BMG Music Entertainment and transferred businesses of Sony Music Entertainment (former CBS Records) and Bertelsmann Music Group (BMG; Ariola, Arista, RCA Records, etc.) into the joint venture, although later in 2008, Sony acquired Bertelsmann's stake and the company reverted to the SME name. The buyout led to the dissolution of BMG, which relaunched as BMG Rights Management. Sony Music Entertainment is one of the "Big Three" record companies, being the second largest after Universal Music Group (UMG) and ahead of Warner Music Group (WMG).
1929–38: American Record Corporation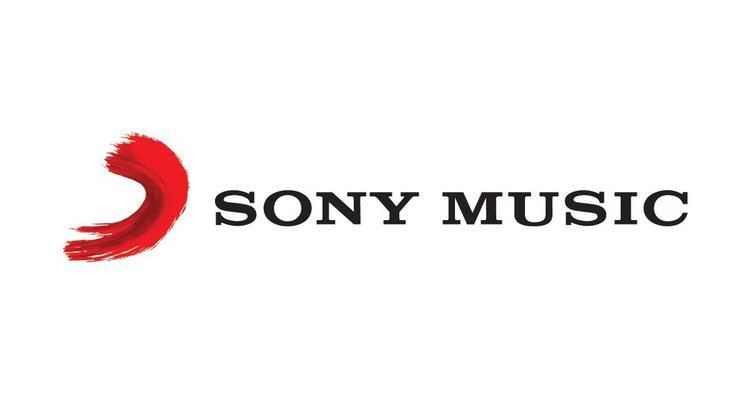 In 1929, ARC was founded through a merger of several record companies. In 1934, in the midst of Great Depression, the Columbia Phonograph Company (founded in the U.S. in 1888), including its Okeh Records subsidiary, was acquired by ARC.
1938–90: Columbia/CBS Records
ARC was acquired in 1938 by the Columbia Broadcasting System (CBS), which, in turn, had been formed by the Columbia Phonograph Company, but then sold off. ARC was renamed Columbia Recording Corporation. The Columbia Phonograph Company had international subsidiaries and affiliates such as the Columbia Graphophone Company in the United Kingdom, but they were sold off prior to CBS acquiring American Columbia. RCA Victor Records executive Ted Wallerstein convinced CBS head William S. Paley to buy ARC and Paley made Wallerstein head of the newly acquired record company. The renamed company made Columbia its flagship label and Okeh its subsidiary label, while deemphasizing ARC's other labels. This allowed ARC's leased labels Brunswick Records and Vocalion Records to revert to their former owner Warner Bros., which sold them to Decca Records. Columbia kept the Brunswick catalogue recorded from December 1931 onward on the Columbia label and around the same time the Vocalion label material was reissued on the Okeh label. Wallerstein, who was promoted at the end of 1947 from president to chairman of the record company, restored Columbia's status as a leading record company and spearheaded the successful introduction of the long playing (LP) record before he retired as Columbia's chairman in 1951. He was succeeded by James Conkling as head of Columbia Records. In 1951, Columbia severed its ties with the EMI-owned record label of the same name and began a UK distribution deal with Philips Records. Okeh Records continued to be distributed by EMI on the Columbia label.
Columbia founded Epic Records in 1953 and in 1956, Conkling left Columbia. He would help establish the National Academy of Recording Arts and Sciences before eventually becoming the first president of the newly launched Warner Bros. Records. His successor, Goddard Lieberson began the first of two stints as head of the record company. and in 1958, Columbia founded another label, Date Records, which initially issued rockabilly music.
In 1960, Columbia/CBS began negotiations with its main international distributor Philips Records with the goal of starting its own global record company. Philips' acquisition of US-based Mercury Records in 1961 paved the way for this. CBS only had the rights to the Columbia name in North America; thus, the international arm that was founded in 1961 and launched in 1962 used the name "CBS Records", with Philips Records distributing the label in Europe. Elsewhere, CBS's Mexican record company, Discos Columbia, was renamed Discos CBS by 1963.
By 1962, the Columbia Records productions unit was operating four plants around the United States located in Los Angeles, California; Terre Haute, Indiana; Bridgeport, Connecticut; and Pitman, New Jersey, which also manufactured records for independent record labels.
In 1964, Columbia set out acquiring record companies in other countries for its CBS Records International Unit and established its own UK distribution outfit with the acquisition of Oriole Records. EMI continued to distribute Epic and Okeh label material on the Columbia label in the UK until the distribution deal with EMI expired in 1968 when CBS took over distribution.
With the record company a global operation by 1965, the Columbia Broadcasting System upper management started pondering changing the name of their record company subsidiary from Columbia Records to CBS Records.
In late 1965, the Date subsidiary label was revived. This label released the first string of hits for Peaches & Herb and scored a few minor hits from various other artists. Date's biggest success was "Time of the Season" by the Zombies, peaking at No. 2 in 1969. The label was discontinued in 1970.
In 1966, CBS reorganized its corporate structure and promoted Leiberson to head the new "CBS-Columbia Group" which made the now renamed CBS Records a separate unit of this new group run by Clive Davis.
Epic distributed Ode Records between 1967 and 1969 and between 1976 and 1979.
In March 1968, CBS and Sony formed CBS/Sony Records, a Japanese business joint venture. With Sony being one of the developers behind the compact disc digital music media, a compact disc production plant was constructed in Japan under the joint venture, allowing CBS to begin supplying some of the first compact disc releases for the American market in 1983.
In 1970, CBS Records revived the Embassy Records imprint in UK and Europe, which had been defunct since CBS had taken control of Embassy's parent company, Oriole, in 1964. The purpose of the revived Embassy imprint was to release budget reissues of albums that had originally been released in the United States on Columbia Records (or its subsidiaries). Many albums, by artists as diverse as Andy Williams, Johnny Cash, Barbra Streisand, The Byrds, Tammy Wynette, Laura Nyro and Sly & the Family Stone were issued on Embassy, before the label was once again discontinued in 1980. In 1971, CBS Records was expanded into its own "CBS Records Group" headed by Davis.
The CBS Records Group was led very successfully by Clive Davis until his dismissal in 1972, after it was discovered that Davis had used CBS funds to finance his personal life, including an expensive bar mitzvah party for his son. He was replaced first by former head Goddard Lieberson, and then in 1975 by the colourful and controversial lawyer Walter Yetnikoff, who led the company until 1990.
In the 1980s to the early 1990s, there was a CBS imprint label in the US known as CBS Associated Records. Tony Martell, veteran CBS and Epic Records A&R Vice President was head of this label and signed artists including Ozzy Osbourne, the Fabulous Thunderbirds, Electric Light Orchestra, Joan Jett, and Henry Lee Summer. This label was a part of the Epic/Portrait/Associated wing of sub-labels at CBS, which shared the same national and regional staff as the rest of Epic Records and was part of the global CBS Records distribution system.
In 1986, CBS sold its music publishing arm, CBS Songs, to Stephen Swid, Martin Bandier, and Charles Koppelman for $125 million making it the foundation of their SBK Entertainment.
By 1987, CBS was the only "big three" American TV network to have a co-owned record company. ABC had sold its record division to MCA Records in 1979, and in 1986, NBC's parent company RCA was sold to General Electric, who then sold off all other RCA units, including the record division (which was bought by Ariola Records, later known as BMG).
On November 17, 1987, Sony acquired CBS Records, which hosted acts such as Michael Jackson, for US$2 billion. CBS Inc., now CBS Corporation, retained the rights to the CBS name for music recordings but granted Sony a temporary license to use the CBS name. CBS Corporation founded a new CBS Records in 2006, which was distributed by Sony through its RED subsidiary.
In 1989, CBS Records re-entered the music publishing business by acquiring Nashville music publisher Tree International Publishing for more than $30 million.
In 1990, CBS Records renamed the CBS Masterworks classical music label to Sony Classical Records.
1991–2004: Birth of Sony Music Entertainment
Sony renamed the record company Sony Music Entertainment (SME) on January 1, 1991, fulfilling the terms set under the 1988 buyout, which granted only a transitional license to the CBS trademark. The CBS Associated label was renamed Epic Associated. Also on January 1, 1991, to replace the CBS label, Sony reintroduced the Columbia label worldwide, which it previously held in the United States and Canada only, after it acquired the international rights to the trademark from EMI in 1990. Japan is the only country where Sony does not have rights to the Columbia name as it is controlled by Nippon Columbia, an unrelated company. Thus, until this day, Sony Music Entertainment Japan does not use the Columbia trademark for Columbia label recordings from outside Japan which are issued in Japan under Sony Records. The Columbia Records trademark's rightsholder in Spain was Bertelsmann Music Group, Germany, which Sony Music subsequently subsumed via a 2004 merger, and a subsequent 2008 buyout.
In 1995, Sony and Michael Jackson formed a joint venture which merged Sony's music publishing operations with Jackson's ATV Music to form Sony/ATV Music Publishing.
2004–08: Sony BMG: Joint venture with Bertelsmann
In August 2004, Sony entered joint venture with equal partner Bertelsmann, by merging Sony Music and Bertelsmann Music Group, Germany, to establish Sony BMG Music Entertainment. However Sony continued to operate its Japanese music business independently from Sony BMG while BMG Japan was made part of the merger.
The merger made Columbia and Epic sister labels to RCA Records, which was once owned by RCA also owned CBS rival, NBC. It also started the process of bringing BMG's Arista Records back under common ownership with its former parent Columbia Pictures, a Sony division since 1989, and also brought Arista founder Clive Davis back into the fold. Davis is still with Sony Music as Chief Creative Officer.
2008–present: Return to Sony Music Entertainment and restructuring
On August 5, 2008, Sony Corporation of America (SCA) and Bertelsmann announced that Sony had agreed to acquire Bertelsmann's 50% stake in Sony BMG. Sony completed its acquisition of Bertelsmann's 50% stake in the joint venture on October 1, 2008. The company became a wholly owned subsidiary of Sony Corporation through its US subsidiary SCA. Sony Music Entertainment Inc. (formerly CBS Records Inc.) that had existed as an equity holder of Sony BMG renamed Sony Music Holdings Inc. in December 2008, and Sony BMG subsequently renamed Sony Music Entertainment in January 2009. The last few albums to feature a Sony BMG logo were Thriller 25 by Michael Jackson, I Am... Sasha Fierce by Beyoncé, Keeps Gettin' Better: A Decade of Hits by Christina Aguilera, and Safe Trip Home by Dido. A temporary logo was unveiled beginning December 1, 2008 and the present one in March 2009.
On July 1, 2009, SME and IODA announced a strategic partnership to leverage worldwide online retail distribution networks and complementary technologies to support independent labels and music rightsholders.
In March 2010, Sony Corp partnered with The Michael Jackson Company in a contract of more than $250 million, the largest deal in recorded music history.
RCA/Jive Label Group CEO Barry Weiss left the company in March 2011 to become the new CEO of Island Def Jam and Universal Republic, both of which were part of Universal Music Group. Weiss had been the RCA/Jive Label Group CEO since 2008 and was head of Jive Records since 1991.
Doug Morris, who was head of Warner Music Group, and later Universal Music, became chairman and CEO of the company on July 1, 2011. Sony Music undertook a restructuring upon Morris' arrival; he was joined by L.A. Reid, who became the chairman and CEO of Epic Records. Under Reid, several artists from the Jive half of the former RCA/Jive Label Group moved to Epic. Peter Edge became the new CEO of the RCA Records unit. The RCA Music Group closed down Arista, J Records and Jive Records in October 2011, and the artists from those labels were transferred to RCA Records.
On the night of August 8, 2011, the Sony music distribution centre in Enfield, London, UK, was destroyed in an arson attack during the 2011 England riots.
On October 11, 2011, Doug Morris announced that Mel Lewinter had been named Executive Vice President of Label Strategy. Lewinter previously served as chairman and CEO of Universal Motown Republic Group. In January 2012, Dennis Kooker was named President of Global Digital Business and US Sales.
In March 2012, Sony Music reportedly closed its Philippines office due to piracy, causing it to move distribution of SME in the Philippines to Ivory Music.
In June 2012, a consortium led by Sony/ATV acquired EMI Music Publishing, making Sony/ATV the world's largest music publisher.
In July 2013, Sony Music withdrew from the Greek market due to an economic crisis. Albums released by Sony Music in Greece from domestic and foreign artists are carried by Feelgood Records.
In 2015, Sony fully acquired its independent distributor The Orchard, as well as the metal label Century Media Records.
In 2016, it was reported that Sony Music (thanks to its recent mergers with The Orchard and RED) gathered 27.5% of the total corporate market share worldwide.
CD price fixing
Between 1995 and 2000, music companies were found to have used illegal marketing agreements such as minimum advertised pricing to artificially inflate prices of compact discs. This was done in order to end price wars of the early 1990s among discounters such as Best Buy and Target. A settlement was reached in 2002 that included music publishers and distributors Sony Music, Warner Music, Bertelsmann Music Group, EMI Music and Universal Music. In restitution for price fixing, they agreed to pay a $67.4 million fine and distribute $75.7 million in CDs to public and non-profit groups but admitted no wrongdoing. It is estimated that customers were overcharged by nearly $500 million overall and up to $5 per album.
Prosecution of copyright infringement
In May 2012, Sony Music filed charges against the website IsoHunt. The plaintiff's claims in the court document filed at the Supreme Court of British Columbia read: "The IsoHunt Websites have been designed and are operated by the defendants with the sole purpose of profiting from rampant copyright infringement which defendants actively encourage, promote, authorize, induce, aid, abet, materially contribute to and commercially profit from." On February 2016, in a lawsuit filed at a California federal court, Sony Music Entertainment and its associated brands (Arista Records and LaFace Records) accused Belgian radio aggregator Radionomy (owned by Universal Music Group's parent Vivendi) of copyright infringement.
2016 boycott
In February 2016, 100,000 people signed an online petition in less than 24 hours, calling for a boycott of Sony Music and all other Sony-affiliated businesses after rape allegations against music producer Dr. Luke were made by musical artist Kesha. Kesha asked a New York City Supreme Court to free her from her contract with Sony Music but the court denied the request, prompting a widespread public and media response.
List of Sony Music Entertainment labels
For a complete list of SME record labels, see List of Sony Music Entertainment labels.
Pre-eminent labels
Columbia Records
RCA Records
Epic Records
RED Associated Labels
Limited Liability companies
Roc Nation (distributed by Universal Music Group)
Previously affiliated labels
19 Recordings (2001–2010) (previously through BMG and RCA Music Group, now part of Universal Music Group through Interscope Geffen A&M)
Def Jam Recordings (1985–1994) (previously through Columbia Records, now part of Universal Music Group)
Loud Records (1992–2002) (previously through Zoo Entertainment, then RCA Records, and later Columbia Records, now a new company called SRC Records through Universal Music Group)
Chaos Recordings (1993–1995) (previously part of Columbia Records, now dissolved)
The Work Group (1993–2000) (previously through Epic Records, now dissolved)
Date Records (1958–1970) (previously through Columbia Records, now dissolved)
Aware Records (1997–2010) (now part of Universal Music Group through Republic Records)
PiperWorld Entertainment (2008–2013) (previously through Columbia Records)
References
Sony Music Wikipedia
(Text) CC BY-SA