Origin

Harlem, New York, U.S.




Partner

Iman Shumpert




Role

Actress





Name

Teyana Taylor




Years active

2007–present




Parents

Nikki Taylor







Born

December 10, 1990 (age 25) (

1990-12-10

)


Genres

R&B, Hip hop, Soul, Dance




Occupation(s)

Singer-songwriter, dancer, actress, model




Labels

GOOD, The Island Def Jam (current) Interscope, Star Trak (former)




Associated acts

Kanye West, Fabolous, Pharrell Williams, Chris Brown




Similar People

Iman Shumpert, Chris Brown, Pusha T, Honey Cocaine, Brandon Jennings




Profiles




Instagram

Twitter

Facebook
Teyana taylor on new album not doing aaliyah biopic madamenoire
Teyana Taylor (born December 10, 1990), is an American actress, model, dancer, and a recording artist/rapper from Harlem, New York. In 2007, Taylor signed a record deal with American musician Pharrell Williams' Star Trak Entertainment imprint, before making her first national appearance on MTV's My Super Sweet 16. In 2012, she signed to Kanye West's GOOD Music label through Def Jam, after asking for her release from Star Trak. As an aspiring songwriter, Taylor has worked with and written records for major artists such as Usher, Chris Brown, and Omarion. Taylor has appeared on runways during Fashion Week and has also landed high-profile features, such as on Kanye West's My Beautiful Dark Twisted Fantasy.
Contents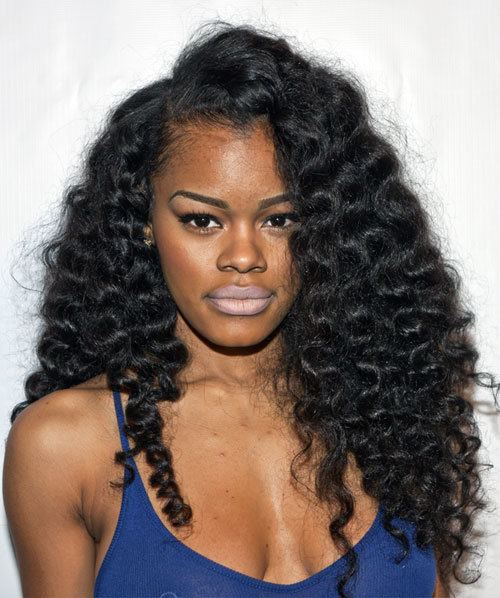 Teyana taylor wiki videos
Early life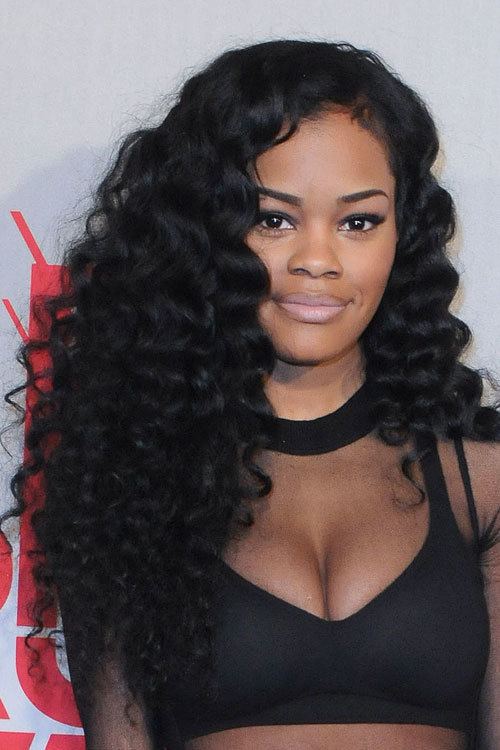 Teyana Taylor was born December 10, 1990 and raised in Harlem, New York City. She is of Afro-Trinidadian descent. Taylor is her mother's only child. Her father has two sons and another daughter from a different relationship. Her mother raised her with her family and is currently her manager. At age nine, she picked up a microphone in front of a crowd and began performing. Taylor was enrolled in many different talent competitions, including the Apollo Theater National All-Stars talent search, although she never won. Growing up, Taylor had strong influences from Lauryn Hill, Stevie Wonder, Janet Jackson, and Michael Jackson.
2006–11: Early Career
In September 2006, Teyana Taylor was credited as the choreographer on the music video for American entertainer Beyoncé's hit single, "Ring the Alarm". In January 2007, Taylor signed a deal to American recording artist and record producer Pharrell Williams' Star Trak Entertainment imprint, through Interscope Records. In February 2007, Taylor first came into the public's awareness through her episode on MTV's My Super Sweet Sixteen, which is a show depicting over-the-top sixteenth birthday parties from these rich teenagers. In 2007, Taylor appeared in the music video for Jay-Z's single, "Blue Magic", where she can be seen dancing and popping. In February 2008, Taylor released her commercial debut single, called "Google Me". The song was released as the lead single for her debut full-length project, which is her debut mixtape, titled From a Planet Called Harlem. The tape features the production from Jazze Pha, Pharrell, Mad Scientist, Frost, Shondre and Hit-Boy, among others. The tape also features "a mix of throwback break beats, futuristic boom bap, and melodic renderings is the perfect backdrop for the starlet's musical mayhem." "Google Me" reached at number 90 on the US Billboard's Hot R&B/Hip-Hop Songs. On August 16, 2009, Taylor released her debut mixtape, From a Planet Called Harlem. The tape was also released for free download, billed as "the mixtape before her debut album".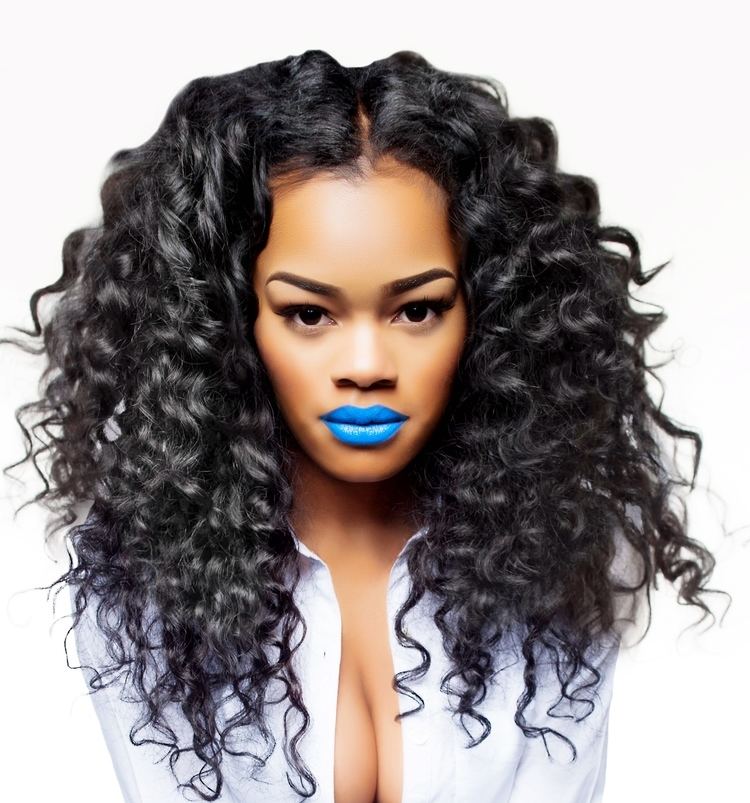 She was filling in as a member of the band, called U.G.L.Y., along with her band-mates such as Mijo, Braxton and Ethan. In 2010, U.G.L.Y. released the snippet of their single, called "Wasted". In August 2010, Taylor ventured her career into acting, appearing in the sequel of Stomp the Yard, titled Stomp the Yard: Homecoming. She also appeared on the debut episode of House of Glam on Oxygen, which aired in October 2010. In 2010, just hours before Kanye West's fifth album My Beautiful Dark Twisted Fantasy, had to be turned in, West called Taylor to the studio to look at some of her fashion pieces. When Taylor struck up a friendship with West and the whole GOOD Music family before her first meeting West on his Glow in the Dark Tour, with Pharrell's band N.E.R.D. and Rihanna. While in the studio, Taylor was determined to make the appearance on West's fifth album. She purposefully hummed along with the tracks he played for her, to get his attention. He eventually asked her to put her vocals on a few tracks, notably "Dark Fantasy" and "Hell of a Life". Upon recalling the experience of recording "Dark Fantasy", Taylor stated that "at the time it was pretty empty, just verses." She remembers that West "put [her] in another room by [herself] and said, 'Go'." Taylor came back with the "intro and chorus," and "did all the scratches and the cuts [herself]." She admitted that she was "nervous" upon letting West hear her contributions to the tracks, trying to cover her nervousness by stating that she "hadn't been in the studio for so long."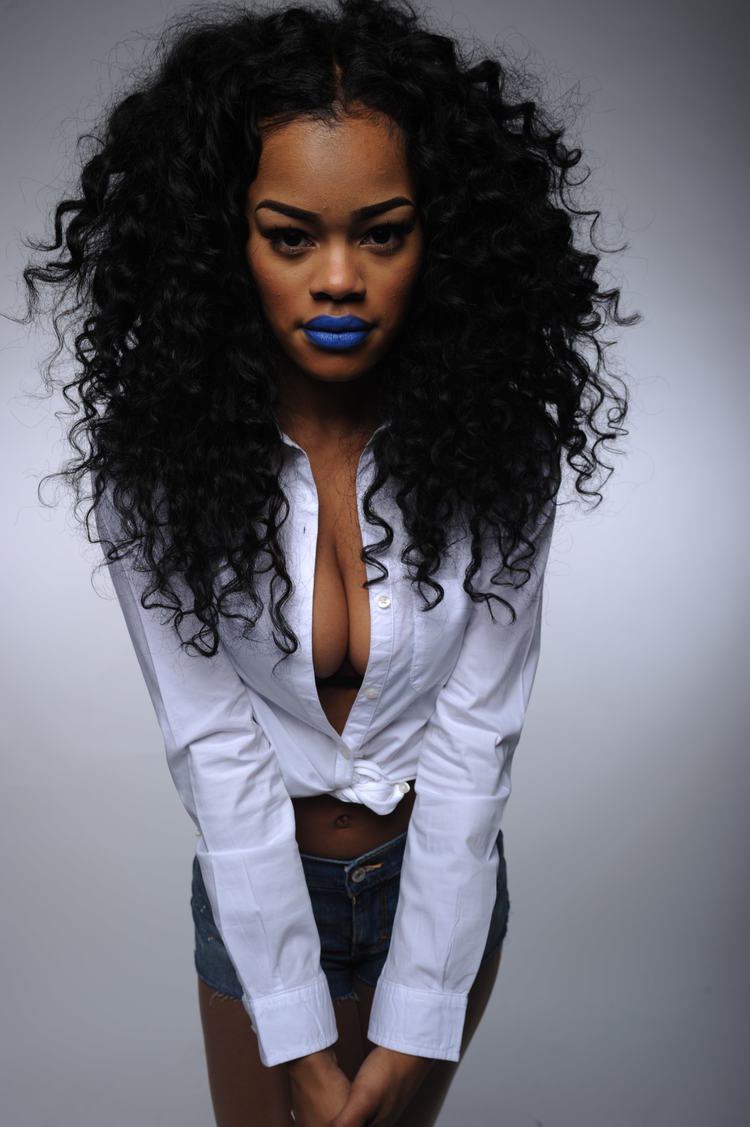 In 2010, Taylor contributed on one of the GOOD Music's GOOD Friday tracks, titled "Christmas In Harlem". The track was released as a shortened version of the single to the iTunes Store on December 17, 2010, which features guest appearances from American rappers Cyhi the Prynce and West. In 2010, Taylor, alongside fellow American rapper Bow Wow, were offered their roles for Tyler Perry's play-turned-film Madea's Big Happy Family, the fifth installment in Perry's series, which was released on April 22, 2011. Taylor delved back into music and was featured on the hook of the single, called "Party Tonight", alongside these fellow rappers Randyn Julius, Jim Jones and Cam'ron. Randyn Julius was later enlisted for Junior Reid to do his part to the remix to the track.
2012–present: GOOD Music era
In January 2012, it was announced Taylor was granted her release from her contract with Interscope and Star Trak. Taylor stated that she and Star Trak founder Pharrell Williams, have remained amicable since the end of their business relationship. She has credited him as a "big brother" and sees her early signing to Star Trak as a "blessing." Taylor has stated on many occasions that her release from the label was necessary because she wanted to have a level of independence in the music industry. In an interview with DJ Skee, Taylor mentioned that "when [she] was signed for six years, [she] felt like she couldn't do [anything]," and that she "couldn't prove to [her] fans that [she] had the talent" and "couldn't sing from [her] heart."
As an independent artist at the time of her release, she had begun preparing her second release, a mixtape titled The Misunderstanding of Teyana Taylor. The mixtape drew influences from 1990s R&B legends like Lauryn Hill and Mary J. Blige. The tape was released in the first half of 2012, and was preceded by the release of "Make Your Move" (feat. Wale) and "D.U.I." (feat. Jadakiss & Fabolous), which was released on February 25, 2012. More positive reviews of the latter track note that "The Harlem songstress channels Janet Jackson as she glides over the smooth Hit-Boy-produced beat with her airy vocals, while fellow New Yorkers Fabolous and Jadakiss ride shotgun".
After some time as an independent artist and taking time to find herself as an artist, Taylor signed a joint-venture deal with Kanye West's label GOOD Music and The Island Def Jam Music Group, on June 14, 2012. As part of GOOD Music, Taylor appears on the GOOD Music compilation album Cruel Summer, released September 18, 2012. She provides vocals for the opening track "To the World," with Kanye West and R. Kelly, provides the hook and chorus for "Sin City," which also features John Legend, Cyhi the Prynce, Malik Yusef and Travis Scott, and also duets with John Legend on a song titled "Bliss." Taylor and Legend's duet on the album was highly praised, Erika Ramirez of Billboard.com notes that "Teyana Taylor's beautifully brash voice ... illuminates in the electric-guitar heavy, Hudson Mohawke-produced 'Bliss'." Trent Fitzgerald of Popcrush.com also complimented the duet, saying that he hoped to "hear more soulful duets from [Taylor and Legend]."
In addition to being featured on the GOOD Music compilation Cruel Summer, Taylor soon began the process of recording her major-label debut album, to be released eventually through GOOD Music and The Island Def Jam Music Group. On July 27, 2014, via Twitter, Taylor announced the title of her debut studio album to be VII and revealed it would be released on November 4, through Def Jam and GOOD Music. The album debuted at number 19 on the Billboard 200, selling 16,000 copies in the United States in its first week. In its second week, the album dropped to number 78 on the chart, selling 5,000 copies. In its third, the album dropped to number 160 on the chart, selling 3,000 copies, bringing its total album sales to 24,000 copies at that time.
Taylor was set to be a judge on the eighth season of the American competitive dance reality television series, America's Best Dance Crew, which aired its first episode on July 29, 2015 on MTV. On August 25, Taylor released her first extended play (EP), titled The Cassette Tape 1994. The EP pays tribute to the iconic 90s sound and includes many samples from 90s hits.
On June 17, 2016, Taylor released her single "Freak On", featuring guest vocals from Chris Brown and production by DJ Mustard. It samples "Freak Like Me" by Adina Howard. Taylor announced that it will be the lead single from her upcoming second studio album. On August 28, 2016, at the MTV Video Music Awards, Kanye West released the world premiere of the music video for his single, "FADE", which features Taylor performing a dance routine, in a likeness to the 1983 film Flashdance. The video, directed by Eli Russell Linnetz, features Taylor dancing throughout a gymnasium and there is also an appearance by her husband, Iman Shumpert.
Other ventures
In 2013, Taylor signed a deal to design and release two pairs of sneakers with Adidas. The first pair released were the Harlem GLC's which hit stores February 16 the same year. According to Adidas Global Director of Entertainment and Influence Marketing, Jonathan Wexler, Taylor currently holds the record for fastest selling sneakers in Adidas Originals history. She is currently focused on designing and releasing her second pair of sneakers with the brand.
Personal life
On December 16, 2015, Taylor gave birth to a daughter, Iman "Junie" Tayla Shumpert Jr. After going into early labor, her then-fiance Iman Shumpert delivered their baby with his bare hands at the couple's home. On September 20, 2016, on the Wendy Williams Show, Taylor revealed that she and Shumpert were secretly married. In March of 2017, Teyana Taylor launched her "Fade 2 Fit" Workout Program, a ninety day workout which centers dance in fitness routines. The inspiration for this program and the incorporated dance elements comes from her work in the music video for Kanye West's "Fade".
Discography
VII (2014)
Filmography
Stomp the Yard: Homecoming (2010)
Madea's Big Happy Family (2011)
Gang of Roses II: Next Generation (2012)
Cruel Summer (2012)
The Start Up (2013)
The Love Section (2013)
Brotherly Love (2015)
The Breaks (2017)
Honey 4 (2018)
Set it Off 2 (TBA)
References
Teyana Taylor Wikipedia
(Text) CC BY-SA