Occupation

Actor




Spouse

Helen Young (m. 1986)




Role

Actor





Name

William Young




Years active

1979–present




Children

Jamal Young







Born

January 24, 1954 (age 69) (

1954-01-24

)

Washington, D.C., U.S.




Education

University of Southern California




Nominations

NAACP Image Award for Outstanding Supporting Actor in a Motion Picture




Movies and TV shows

District 9, Moesha, Lock Up, A Soldier's Story, Fear X




Similar

Marcus T Paulk, Yvette Wilson, Lamont Bentley




Profiles




Twitter
Lbcc diversity equity and inclusion conference william allen young october 9 2012
William Allen Young (born January 24, 1954) is an American actor best known for his role as Frank Mitchell on UPN's Moesha and directing a few episodes of the show, and made a guest appearance on UPN's The Parkers as Frank Mitchell. His other television credits include The Day After, Matlock, Babylon 5, CBS's JAG, Knots Landing, The Jeffersons, and The Women of Brewster Place, among other shows. He portrayed a recurring character on CBS's CSI: Crime Scene Investigation and a different recurring character on CBS's CSI: Miami. William currently plays Dr. Rollie Guthrie on the CBS medical drama Code Black.
Contents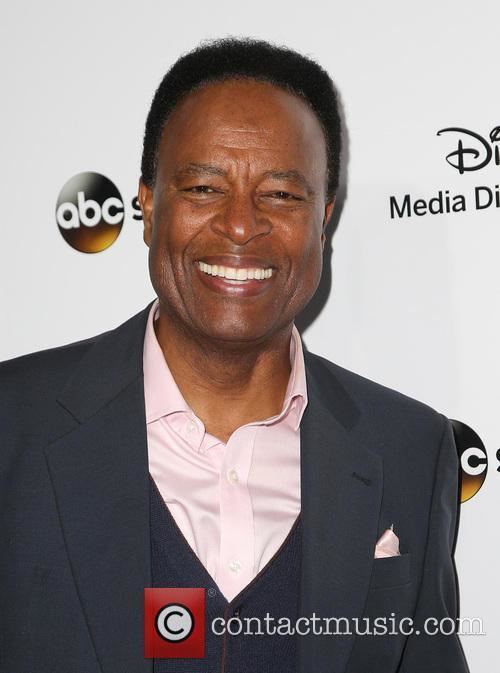 William allen young at paleyfest fall preview 2015 for code black premiere event codeblack
Life and career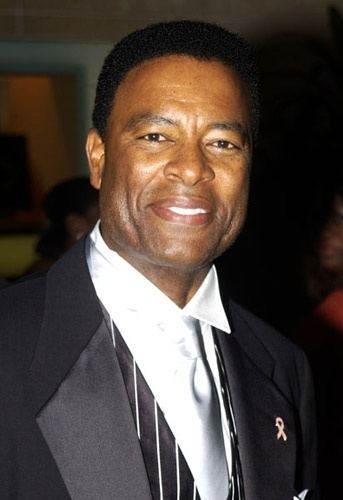 Young was born in Washington, D.C. but grew up in South Central, Los Angeles, during the Civil Rights Movement. One of seven children, he was inspired by his mother,Mother Joan Walker of California Southwest Jurisdiction, a high-school dropout who worked as a maid before returning to school at night to get her diploma and a nursing license, which led to a career in the medical profession.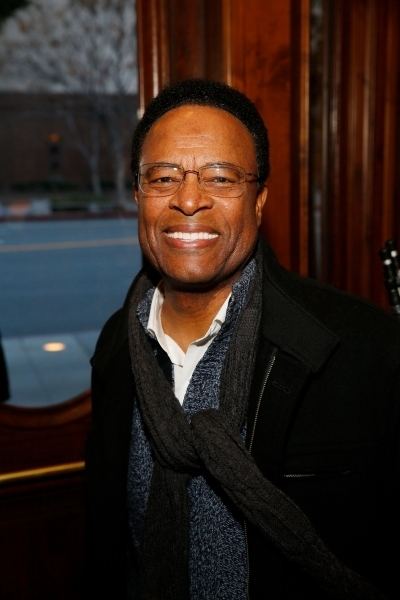 His acting career includes starring roles in the Academy Award-nominated film, A Soldier's Story, and in Women of Brewster Place, The Atlanta Child Murders, Simple Justice, Sins, Lock Up, and In the Belly of the Beast, and the award-winning Lifetime series Any Day Now. Millions of viewers still recognize him as Frank Mitchell, the tough-but-loving father, on the hit TV show, Moesha, or as Chief Judge Ratner on CSI: Miami. William has received critical praise for his stage performances in New York City and Los Angeles., and he has performed abroad in Africa, Austria, France, Italy, London, Sri Lanka, and Russia. His film project, District 9, filmed on location in South Africa, was released in August 2009. He also guest starred on the 6th season of Sister, Sister. He has also recently starred as Harry Wentz on the Disney Channel Original Series Good Luck Charlie. In 2013, Young reunited with Moesha co-star Brandy Norwood on the season six episode, "The Blueprint" on the television show The Game.
He is a USC graduate and former #1 College Speaker in the Nation for two consecutive years, when he led the Trojan Debate Squad to a National Championship. He holds a master's degree in Sociolinguistics, a bachelor's degree in Rhetoric & Debate, and has lectured at major colleges and universities nationwide. He is a member of Kappa Alpha Psi fraternity.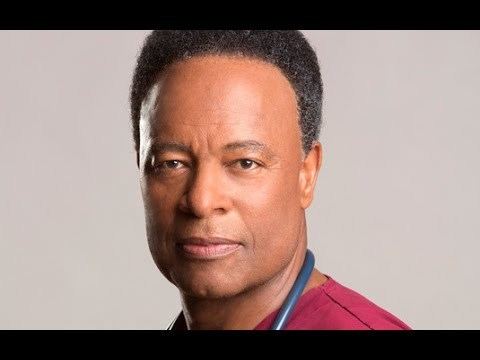 He is the founder/president of the non-profit Young Center for Academic and Cultural Enrichment.
He is the recipient of the NAACP Outstanding Social Achievement Award, USC Black Alumni Association Thomas Kilgore, Jr. Service Award, California Lottery Association Hero in Education Award, Black Hollywood Education Resource Center President's Icon Award; Arts Council for the Disabled Humanitarian Service Award, and National Organization of Women at Work Man of the Year Award. He was recently inducted into the African-American Hall of Education and deemed an Ambassador of Goodwill by former President Bill Clinton.
Filmography
Actor
2021
9-1-1: Lone Star (TV Series)
as
Benjamin Williams
- Open (2023) - Benjamin Williams
- Saving Grace (2021) - Benjamin Williams
- Difficult Conversations (2021) - Benjamin Williams
2022
CSI: Vegas (TV Series)
as
Professor Gene Morrow
- In Harm's Way (2022) - Professor Gene Morrow
2022
Going Home (TV Series)
as
Harry Cobb
- Charley's Way (2022) - Harry Cobb
2009
NCIS (TV Series)
as
U.S. Secretary of Defense Moses McClaine / Director Barry Hutchins
- Gut Punch (2021) - U.S. Secretary of Defense Moses McClaine
- Semper Fidelis (2009) - Director Barry Hutchins
2019
Christmas Hotel (TV Movie)
as
Carl
2019
This Is Us (TV Series)
as
Councilman Wilkins
- The Club (2019) - Councilman Wilkins
- Storybook Love (2019) - Councilman Wilkins
2019
The Tattooed Heart (Short)
as
Director
2014
General Hospital (TV Series)
as
Judge David Walters
- Episode #1.14358 (2019) - Judge David Walters
- Episode #1.14357 (2019) - Judge David Walters
- Episode #1.14356 (2019) - Judge David Walters
- Episode #1.13157 (2014) - Judge David Walters
2019
Good Girls (TV Series)
as
Lawyer
- Jeff (2019) - Lawyer
- Hunting Season (2019) - Lawyer
2015
Code Black (TV Series)
as
Dr. Rollie Guthrie
- The Business of Saving Lives (2018) - Dr. Rollie Guthrie
- As Night Comes and I'm Breathing (2018) - Dr. Rollie Guthrie
- One of Our Own (2018) - Dr. Rollie Guthrie
- Change of Heart (2018) - Dr. Rollie Guthrie
- Only Human (2018) - Dr. Rollie Guthrie
- Home Stays Home (2018) - Dr. Rollie Guthrie
- Step Up (2018) - Dr. Rollie Guthrie
- Hell's Heart (2018) - Dr. Rollie Guthrie
- Cabin Pressure (2018) - Dr. Rollie Guthrie
- The Same as Air (2018) - Dr. Rollie Guthrie
- La Familia (2018) - Dr. Rollie Guthrie
- Better Angels (2018) - Dr. Rollie Guthrie
- Third Year (2018) - Dr. Rollie Guthrie
- Fallen Angels (2017) - Dr. Rollie Guthrie
- The Devil's Workshop (2017) - Dr. Rollie Guthrie
- Vertigo (2017) - Dr. Rollie Guthrie
- Unfinished Business (2017) - Dr. Rollie Guthrie
- One in a Million (2017) - Dr. Rollie Guthrie
- Exodus (2016) - Dr. Rollie Guthrie
- Ave Maria (2016) - Dr. Rollie Guthrie
- Sleight of Hand (2016) - Dr. Rollie Guthrie
- 1.0 Bodies (2016) - Dr. Rollie Guthrie
- What Lies Beneath (2016) - Dr. Rollie Guthrie
- Hero Complex (2016) - Dr. Rollie Guthrie (credit only)
- Landslide (2016) - Dr. Rollie Guthrie
- Demons and Angels (2016) - Dr. Rollie Guthrie
- Corporeal Form (2016) - Dr. Rollie Guthrie
- Life and Limb (2016) - Dr. Rollie Guthrie
- Second Year (2016) - Dr. Rollie Guthrie
- Blood Sport (2016) - Dr. Rollie Guthrie
- Love Hurts (2016) - Dr. Rollie Guthrie
- Hail Mary (2016) - Dr. Rollie Guthrie
- The Fifth Stage (2016) - Dr. Rollie Guthrie
- First Date (2016) - Dr. Rollie Guthrie
- The Fog of War (2016) - Dr. Rollie Guthrie
- Black Tag (2015) - Dr. Rollie Guthrie
- Cardiac Support (2015) - Dr. Rollie Guthrie
- The Son Rises (2015) - Dr. Rollie Guthrie
- You Are the Heart (2015) - Dr. Rollie Guthrie
- Buen Árbol (2015) - Dr. Rollie Guthrie
- In Extremis (2015) - Dr. Rollie Guthrie
- Doctors with Borders (2015) - Dr. Rollie Guthrie
- Sometimes It's a Zebra (2015) - Dr. Rollie Guthrie
- Pre-Existing Conditions (2015) - Dr. Rollie Guthrie
- We Plug Holes (2015) - Dr. Rollie Guthrie
- Pilot (2015) - Dr. Rollie Guthrie
2015
Madam Secretary (TV Series)
as
Deputy Secretary Of State Steven Cushing
- Standoff (2015) - Deputy Secretary Of State Steven Cushing
2014
The Cookie Mobster (TV Movie)
as
Grundy
2011
Good Luck Charlie (TV Series)
as
Harry Wentz
- Down a Tree (2014) - Harry Wentz (uncredited)
- Weekend in Vegas (2013) - Harry Wentz
- Teddy's New Beau (2013) - Harry Wentz
- Wentz's Weather Girls (2012) - Harry Wentz
- Teddy on Ice (2011) - Harry Wentz
- Amazing Gracie (2011) - Harry Wentz
- Gabe's 12-1/2 Birthday (2011) - Harry Wentz
2013
The Game (TV Series)
as
Colonel Westbrook
- Miss Me a Little When I'm Gone (2013) - Colonel Westbrook
- The Blueprint: Part 2 (2013) - Colonel Westbrook
- The Blueprint: Part 1 (2013) - Colonel Westbrook
2011
Rock the House (TV Movie)
as
Blu
2010
Detroit 1-8-7 (TV Series)
as
Dr. Jonathan Dozier
- Home Invasion/Drive-By (2010) - Dr. Jonathan Dozier
2010
Castle (TV Series)
as
Jerry Camden
- Anatomy of a Murder (2010) - Jerry Camden
2009
Medium (TV Series)
as
Wesley Judson
- You Give Me Fever (2009) - Wesley Judson
2009
District 9
as
Dirk Michaels
2008
The Mentalist (TV Series)
as
Matt Etienne
- Red-Handed (2008) - Matt Etienne
2008
Depth Charge (TV Movie)
as
Capt. Daniel Lewis
2008
October Road (TV Series)
as
Lawyer
- Spelling It Out (2008) - Lawyer
2007
Saving Grace (TV Series)
as
Robbery Detective
- This Is Way Too Normal for You (2007) - Robbery Detective
2007
Primal Doubt (TV Movie)
as
Detective Ben Riggs
2005
CSI: Crime Scene Investigation (TV Series)
as
Duane McWane
- Big Shots (2007) - Duane McWane
- Up in Smoke (2006) - Duane McWane
- Werewolves (2006) - Duane McWane
- Secrets & Flies (2005) - Duane McWane
2004
CSI: Miami (TV Series)
as
Chief Judge Joseph Ratner
- Death Eminent (2006) - Chief Judge Joseph Ratner
- Under Suspicion (2005) - Chief Judge Joseph Ratner
- After the Fall (2004) - Chief Judge Joseph Ratner
2006
Nip/Tuck (TV Series)
as
Mr. Staubeck
- Dawn Budge (2006) - Mr. Staubeck
2006
Commander in Chief (TV Series)
as
Senator Kevin Colby
- Happy Birthday, Madam President (2006) - Senator Kevin Colby
2006
Murder 101 (TV Series)
as
Lt. Dietrich
- Murder 101 (2006) - Lt. Dietrich
2005
Fielder's Choice (TV Movie)
as
Roy
2005
Detective (TV Movie)
as
Newbold
2004
JAG (TV Series)
as
Henry Kale
- Retrial (2004) - Henry Kale
2003
The Proud Family (TV Series)
as
Mr. Moody
- Pulp Boot Camp (2003) - Mr. Moody (voice)
2003
The Agency (TV Series)
as
Police Interrogator
- Coventry (2003) - Police Interrogator
2003
The District (TV Series)
as
Reverend Hamilton
- Untouchable (2003) - Reverend Hamilton
2001
Any Day Now (TV Series)
as
Clyde 'Turk' Terhune / Turk Terhune
- Just the Beginning: Part 1 (2002) - Clyde 'Turk' Terhune
- Just the Beginning: Part 2 (2002) - Turk Terhune
- Boys Will Be Boys (2002) - Clyde 'Turk' Terhune
- Truth Hurts (2002) - Clyde 'Turk' Terhune
- Call Him Macaroni (2002) - Clyde 'Turk' Terhune
- The Real Thing (2002) - Clyde 'Turk' Terhune
- It's Not Karma, It's Life (2001) - Clyde 'Turk' Terhune
- Still My Little Soldier (2001) - Clyde 'Turk' Terhune
- Stay of Execution (2001) - Clyde 'Turk' Terhune
- Rebel with a Cause (2001) - Clyde 'Turk' Terhune
- Blinded by the White (2001) - Clyde 'Turk' Terhune
- This Is Not Foreplay, This Is War (2001) - Clyde 'Turk' Terhune
- The Contest (2001) - Clyde 'Turk' Terhune
- No More Forever (2001) - Clyde 'Turk' Terhune
2001
Soul Food (TV Series)
as
Coach John Robinson
- Never Can Say Goodbye (2001) - Coach John Robinson
1996
Moesha (TV Series)
as
Frank Mitchell
- Paying the Piper (2001) - Frank Mitchell
- Graduation Day (2001) - Frank Mitchell
- Creepin' (2001) - Frank Mitchell
- Mayhem at the Jam (2001) - Frank Mitchell
- Saving Private Rita (2001) - Frank Mitchell
- Scary Marriage (2001) - Frank Mitchell
- What if-? (2001) - Frank Mitchell
- That's My Mama (2001) - Frank Mitchell
- Mom (2001) - Frank Mitchell
- Run, Mo, Run (2001) - Frank Mitchell
- All Grown Up (2001) - Frank Mitchell
- The Player (2000) - Frank Mitchell
- All This and Turkey, Too (2000) - Frank Mitchell
- Definitely Not the Cosbys (2000) - Frank Mitchell
- The Candidate (2000) - Frank Mitchell
- The Nutty Moesha (2000) - Frank Mitchell
- Just the Two of Us (2000) - Frank Mitchell
- You Say He's Just a Friend (2000) - Frank Mitchell
- Living in Paradise? (2000) - Frank Mitchell
- Netcam (2000) - Frank Mitchell
- Bad Company (2000) - Frank Mitchell
- On the Rebound (2000) - Frank Mitchell
- D-Money Loses His Patience (2000) - Frank Mitchell
- Arriving Right on Q (2000) - Frank Mitchell
- The Robbing Hood (2000) - Frank Mitchell
- Something About Moesha (2000) - Frank Mitchell
- Gimme a Break (2000) - Frank Mitchell
- The Matchmaker (2000) - Frank Mitchell
- Family Affair (2000) - Frank Mitchell
- Color Him Father (2000) - Frank Mitchell
- Secrets & Lies (2000) - Frank Mitchell
- Let's Talk About Sex (2000) - Frank Mitchell
- He Doth Protest Too Much (2000) - Frank Mitchell
- To Sleep, Perchance to Dream (1999) - Frank Mitchell
- Thanksgiving (1999) - Frank Mitchell
- Unappreciated Interest (1999) - Frank Mitchell
- Isn't She Lovely? (1999) - Frank Mitchell
- A Den Is a Terrible Thing to Waste (1999) - Frank Mitchell
- Just Above My Head (1999) - Frank Mitchell
- Not My Pumpkin (1999) - Frank Mitchell
- Mis-directed Study (1999) - Frank Mitchell
- The Party's Over (Here) (1999) - Frank Mitchell
- Fired Up (1999) - Frank Mitchell
- Good Vibrations? (1999) - Frank Mitchell
- I Studied Twelve Years for This? (1999) - Frank Mitchell
- Independence Day (1999) - Frank Mitchell
- The Prom (1999) - Frank Mitchell
- Had to Be You (1999) - Frank Mitchell
- It Takes Two (1999) - Frank Mitchell
- Girls Night Out (1999) - Frank Mitchell
- Home Is Where the Car Is (1999) - Frank Mitchell
- I Love Moesha (1999) - Frank Mitchell
- The Rite Stuff (1999) - Frank Mitchell
- Ohmigod, Fanatic (1999) - Frank Mitchell
- Life Imitating Art (1999) - Frank Mitchell
- Barking Up the Wrong Tree (1999) - Frank Mitchell
- The Crush (1999) - Frank Mitchell
- A Class Act Christmas (1998) - Frank Mitchell
- Birth Control (1998) - Frank Mitchell
- A Terrible Thing Happened on My Tour of College (1998) - Frank Mitchell
- I Know What You Did in the Third Grade (1998) - Frank Mitchell
- Teacher (1998) - Frank Mitchell
- Psyche Your Mind (1998) - Frank Mitchell
- Hello, What's This? (1998) - Frank Mitchell
- Homecoming (1998) - Frank Mitchell
- Moesha Meets Brandy (1998) - Frank Mitchell
- A House Is Not a Home (1998) - Frank Mitchell
- Pajama Jam (1998) - Frank Mitchell
- Body Language (1998) - Frank Mitchell
- This Time You've Gone Too Far (1998) - Frank Mitchell
- Mo's Money, Mo's Money, Mo's Money (1998) - Frank Mitchell
- Model Employee (1998) - Frank Mitchell
- She's Back (1998) - Frank Mitchell
- It's My Paper and I'll Cry If I Want To (1998) - Frank Mitchell
- The Short Story (1998) - Frank Mitchell
- He Ain't Heavy, He's Dee's Brother (1998) - Frank Mitchell
- Talk to the Town (1997) - Frank Mitchell
- Double Date (1997) - Frank Mitchell
- Break It Down (1997) - Frank Mitchell
- Rhythm and Dues (1997) - Frank Mitchell
- Halloween Part 1: Kim's Revenge (1997) - Frank Mitchell
- Keepin' It Real (1997) - Frank Mitchell
- Use Me Once Shame on You, Use Me Twice I'll Kill You (1997) - Frank Mitchell
- The Play Scene (1997) - Frank Mitchell
- My Mom's Not an Ottoman (1997) - Frank Mitchell
- Age Ain't Nothing But a Number (1997) - Frank Mitchell
- Day One (1997) - Frank Mitchell
- Labor Day Jammy (1997) - Frank Mitchell
- (Grand)Poppa Don't Take No Mess (1997) - Frank Mitchell
- Prom Fright (1997) - Frank Mitchell
- Cold Busted (1997) - Frank Mitchell
- For Better or Worse (1997) - Frank Mitchell
- Hakeem's Birthday (1997) - Frank Mitchell
- Songs in the Key of Strife (1997) - Frank Mitchell
- Strike a Pose (1997) - Frank Mitchell
- Back to Africa (1997) - Frank Mitchell
- Who Moved the Charity Stripe? (1997) - Frank Mitchell
- Break a Leg (1997) - Frank Mitchell
- Mentor (1997) - Frank Mitchell
- Guess Q's Coming to Dinner (1997) - Frank Mitchell
- Road Trip (1996) - Frank Mitchell
- There's No Place Like the Mitchell Home (1996) - Frank Mitchell
- The Regulations of Love (1996) - Frank Mitchell
- A Concerted Effort: Part 2 (1996) - Frank Mitchell
- A Concerted Effort: Part 1 (1996) - Frank Mitchell
- Ichi, Ni, San, shi Look - Clarkzilla (1996) - Frank Mitchell
- Women Are from Mars, Men Are from Saturn (1996) - Frank Mitchell
- Labels (1996) - Frank Mitchell
- The Whistle Blower (1996) - Frank Mitchell
- Basket Case (1996) - Frank Mitchell
- Mama Said Knock You Out (1996) - Frank Mitchell
- Credit Card (1996) - Frank Mitchell
- The List (1996) - Frank Mitchell
- Hakeem's New Flame (1996) - Frank Mitchell
- Baby Love (1996) - Frank Mitchell
- Mother's Day (1996) - Frank Mitchell
- The Ditch Party (1996) - Frank Mitchell
- Reunion (1996) - Frank Mitchell
- Niece (1996) - Frank Mitchell
- Job (1996) - Frank Mitchell
- Chain, Chain, Chain (1996) - Frank Mitchell
- Driving Miss Moesha (1996) - Frank Mitchell
- Million Boy March (1996) - Frank Mitchell
- Hakeem Owes Moesha Big (1996) - Frank Mitchell
- Sixteen (1996) - Frank Mitchell
- Friends (1996) - Frank Mitchell
- Pilot (1996) - Frank Mitchell
2000
The Parkers (TV Series)
as
Frank Mitchell
- A Simple Plan (2000) - Frank Mitchell
1998
Sister, Sister (TV Series)
as
T.C. Banks
- Home Court Advantage (1998) - T.C. Banks (uncredited)
1995
Murphy Brown (TV Series)
as
Lawyer #1
- Murphy's Law (1995) - Lawyer #1
1995
Fast Company (TV Movie)
as
Det. Williams
1995
Chicago Hope (TV Series)
as
Explosive Expert Sgt. Robb
- Life Support (1995) - Explosive Expert Sgt. Robb (uncredited)
1995
Serving in Silence: The Margarethe Cammermeyer Story (TV Movie)
as
Clark
1995
Robin's Hoods (TV Series)
as
Agent Sullivan
- Seems Like Old Times (1995) - Agent Sullivan
1994
Babylon 5 (TV Series)
as
Jason Ironheart
- A Race Through Dark Places (1995) - Jason Ironheart
- Mind War (1994) - Jason Ironheart
1994
Sweet Justice (TV Series)
as
Billy Wilson
- Story of My Life (1994) - Billy Wilson
1994
Drop Squad
as
George Truelove
1994
Diagnosis Murder (TV Series)
as
Alexander Damon
- A Very Fatal Funeral (1994) - Alexander Damon
1994
The Sinbad Show (TV Series)
as
Curtis
- Adoption: Part 1 (1994) - Curtis
1994
Love & War (TV Series)
as
Andrew Briggs
- A Fine Romance (1994) - Andrew Briggs
1993
South of Sunset (TV Series)
- Newspaper Boy (1993)
1993
Dave's World (TV Series)
- I Sort of Saw What You Did (1993)
1993
Home Improvement (TV Series)
as
Gus
- Arrivederci, Binford (1993) - Gus
1993
Sisters (TV Series)
as
Dr. Ripley
- The Land of the Lost Children (1993) - Dr. Ripley
1993
Renegade (TV Series)
as
Calvin
- Moody River (1993) - Calvin
1993
I Can Make You Love Me (TV Movie)
as
Chris
1992
Knots Landing (TV Series)
as
Cliff Templeton / Cliff Templeman
- Call Waiting (1993) - Cliff Templeton
- The Getaway (1993) - Cliff Templeton
- The Invisible Man (1993) - Cliff Templeton
- A Death in the Family (1993) - Cliff Templeton
- Bye-Bye, Love (1992) - Cliff Templeton
- The Price (1992) - Cliff Templeman
- Love and Death (1992) - Cliff Templeman
1993
American Experience (TV Series documentary)
as
William Coleman
- Simple Justice (1993) - William Coleman
1990
Matlock (TV Series)
as
Roy Stevens / Police Lieutenant
- The Vacation (1992) - Police Lieutenant
- The Secret: Part 2 (1990) - Roy Stevens
- The Secret: Part 1 (1990) - Roy Stevens
1991
Lies Before Kisses (TV Movie)
as
Daniel
1991
Father Dowling Mysteries (TV Series)
as
Elliot Wagner
- The Missing Witness Mystery (1991) - Elliot Wagner
1991
L.A. Law (TV Series)
as
Mitchell Dune
- Splatoon (1991) - Mitchell Dune
1990
Cop Rock (TV Series)
as
Jerome Hall
- Marital Blitz (1990) - Jerome Hall
1990
The Outsiders (TV Series)
as
Emmett Sinclair
- Mirror Image (1990) - Emmett Sinclair
1990
Without Her Consent (TV Movie)
as
Keys (uncredited)
1989
The Women of Brewster Place (TV Mini Series)
as
Eugene
- Episode #1.2 (1989) - Eugene
- Episode #1.1 (1989) - Eugene
1989
CBS Schoolbreak Special (TV Series)
as
Rev. James Jordan
- My Past Is My Own (1989) - Rev. James Jordan
1988
Amen (TV Series)
as
Roger Holloway
- Wedding Bell Blues (1988) - Roger Holloway
1988
227 (TV Series)
as
Tony Langford
- The Roommate (1988) - Tony Langford
1988
Tour of Duty (TV Series)
as
Coyote 2 / CPT J. T. Slaney, USAF
- Roadrunner (1988) - Coyote 2 / CPT J. T. Slaney, USAF
1987
Mariah (TV Series)
as
Rev. Howard Bouchard
- Love (1987) - Rev. Howard Bouchard
- Prey (1987) - Rev. Howard Bouchard
- Scream (1987) - Rev. Howard Bouchard
- Capital (1987) - Rev. Howard Bouchard
- Walls (1987) - Rev. Howard Bouchard
- Dominion (1987) - Rev. Howard Bouchard
- Equations (1987) - Rev. Howard Bouchard
1987
The Twilight Zone (TV Series)
as
John Parker (segment "The Junction")
- The Card/The Junction (1987) - John Parker (segment "The Junction")
1986
Johnnie Mae Gibson: FBI (TV Movie)
as
Marvin Gibson
1986
Outrage! (TV Movie)
as
Lester Crewe
1986
Blacke's Magic (TV Series)
- Vanishing Act (1986)
1986
Sins (TV Mini Series)
as
Jacques Danvers
- Episode #1.3 (1986) - Jacques Danvers
- Episode #1.2 (1986) - Jacques Danvers
- Episode #1.1 (1986) - Jacques Danvers
1985
Scarecrow and Mrs. King (TV Series)
as
Curt Hollis
- Utopia Now (1985) - Curt Hollis
1985
Jagged Edge
as
Greg Arnold
1985
The Atlanta Child Murders (TV Mini Series)
as
Withers
- Episode #1.2 (1985) - Withers
- Episode #1.1 (1985) - Withers
1985
Hotel (TV Series)
as
Errol
- Love and Honor (1985) - Errol
1984
Victims for Victims: The Theresa Saldana Story (TV Movie)
1984
The Dukes of Hazzard (TV Series)
as
Marv
- Robot P. Coltrane (1984) - Marv
1984
A Soldier's Story
as
Private Henson
1984
Boys in Blue (TV Movie)
as
Officer Carl Johnson
1983
The Day After (TV Movie)
as
Airman Billy McCoy
1983
Women of San Quentin (TV Movie)
as
Larry Jennings
1983
Cagney & Lacey (TV Series)
as
Billy
- Chop Shop (1983) - Billy
1982
Fame (TV Series)
as
Robert Summers
- Passing Grade (1982) - Robert Summers
1981
Unit 4 (TV Movie)
as
Deke Thomas
1980
The Jeffersons (TV Series)
as
Ernie
- Florence's Cousin (1980) - Ernie
1979
Freedom Road (TV Movie)
as
Older Jeff Jackson
Director
2000
The Parkers (TV Series) (3 episodes)
- Sign of the Shaq (2002)
- Mother's Day Blues (2002)
- Cheers (2000)
1999
Moesha (TV Series) (3 episodes)
- The Player (2000)
- To Sleep, Perchance to Dream (1999)
- Girls Night Out (1999)
Self
2017
The Real (TV Series)
as
Self
- A Real Moesha Reunion (2017) - Self
2016
Code Black : The Faces of Angels (Short)
as
Self
2016
Unsung Hollywood (TV Series documentary)
as
Self
- Sheryl Lee Ralph (2016) - Self
2016
The Actor's Choice (TV Series)
as
Self
- William Allen Young (2016) - Self
2015
Entertainment Tonight (TV Series)
as
Self
- Episode dated 1 September 2015 (2015) - Self
2002
Intimate Portrait (TV Series documentary)
as
Self
- Brandy (2002) - Self
1996
It's Hot in Here: UPN Fall Preview (TV Movie documentary)
as
Self
Archive Footage
2020
General Hospital (TV Series)
as
Judge David Walters
- Episode #58.6 (2020) - Judge David Walters
2018
Shelter: Remembering 'The Day After' (Video documentary short)
as
Airman Billy McCoy (uncredited)
2018
Silence in Heaven: Looking Back at 'The Day After' (Video documentary short)
as
Airman Billy McCoy (uncredited)
2016
The Americans (TV Series)
as
Airman Billy McCoy
- The Day After (2016) - Airman Billy McCoy (uncredited)
References
William Allen Young Wikipedia
(Text) CC BY-SA