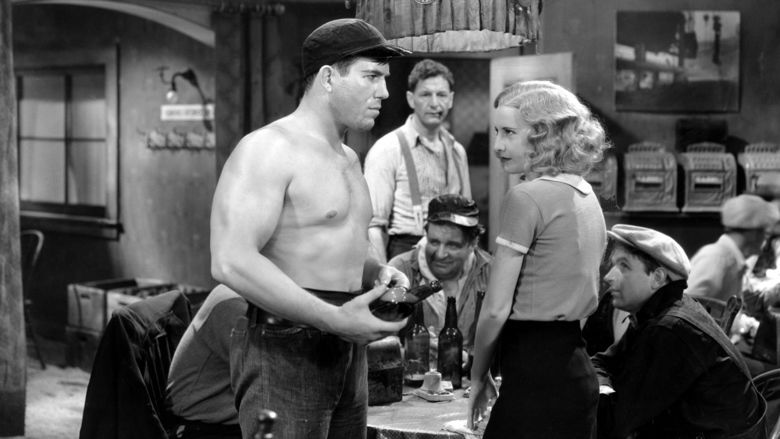 Lily Powers (Barbara Stanwyck) works for her drunken, dissolute father in a speakeasy during Prohibition in Erie, Pennsylvania. Her life is miserable; since the age of 14, her father (Robert Barrat) has had her sleep with many of his customers. The only man she trusts, a cobbler who admires Friedrich Nietzsche, is upset with her lack of ambition and counsels her to try for greater things. When Lily's father is killed when his still explodes, she sheds no tears for him. She visits the cobbler, who tells her to make for the city and stop letting men use her but rather to ruthlessly use her power over men for her own benefit. She and her African American co-worker/friend Chico (Theresa Harris) hop on a freight train out of town, but are discovered by a railroad worker who threatens to have them thrown in jail. She says, "Wait ... can't we talk this over?" It is strongly implied that she has sex with him in the shadows of the darkened boxcar to get him to change his mind.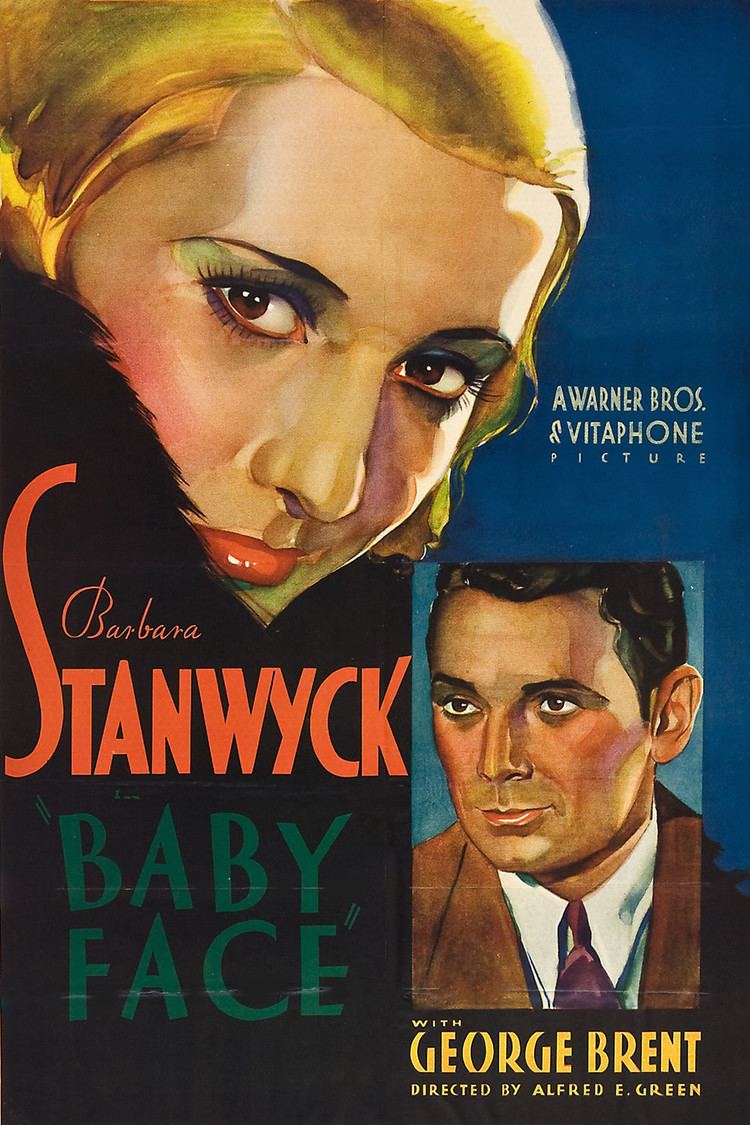 In New York City, Lily sees the soaring Gotham Trust tower and asks a security guard about jobs. He directs her to the personnel department, where an aide asks Lily, "Have you had any experience?", to which Lily replies, "Plenty!" She then entices the aide into his absent boss's office to demonstrate. She lands a job in the filing department. Her progress, sleeping her way to the top, is shown in a recurring visual metaphor of the movie camera panning ever upward along the edifice of the Gotham Trust's skyscraper, accompanied by the saxophone wail of "Saint Louis Blues". With each advance up the ladder, she becomes colder and more ruthless.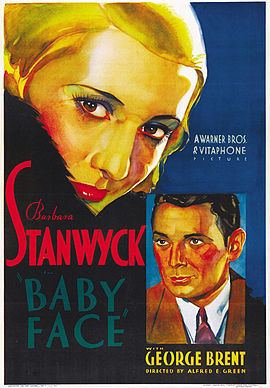 In the filing department, she begins an affair with Jimmy McCoy Jr. (John Wayne), who recommends her for promotion to his boss, Brody (Douglass Dumbrille). She quickly seduces Brody and lands a job in the mortgage department. Brody and Lily are caught together in flagrante delicto by a rising young executive, Ned Stevens (Donald Cook). Brody is fired, but Lily saves her job by claiming Brody forced himself on her. Stevens believes her, and gives her a new position in his accounting department.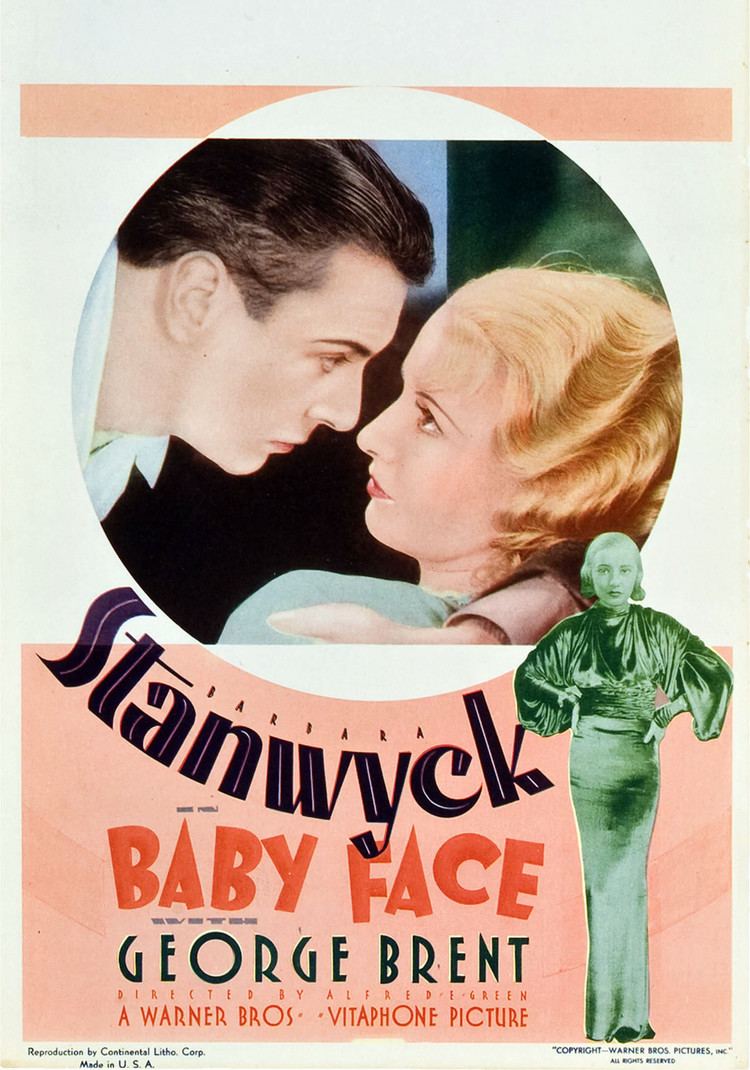 Although Stevens is engaged to Ann Carter (Margaret Lindsay), the daughter of First Vice President J.P. Carter (Henry Kolker), Lily quickly seduces him. When Ann calls the office and tells the secretary she'll be visiting, Lily schemes to have Ann walk in on her locked in an embrace with Stevens. Ann runs crying to her father. J.P. Carter attempts to rescue the marriage by having Stevens fire Lily, but Stevens refuses, and J.P. calls in Lily and tries to do it himself. Lily pretends she had no idea about Ann and the engagement, and claims to be heartbroken as this was her first boyfriend. J.P. is distressed by this story, believing his future son-in-law's bad behavior instigated the affair.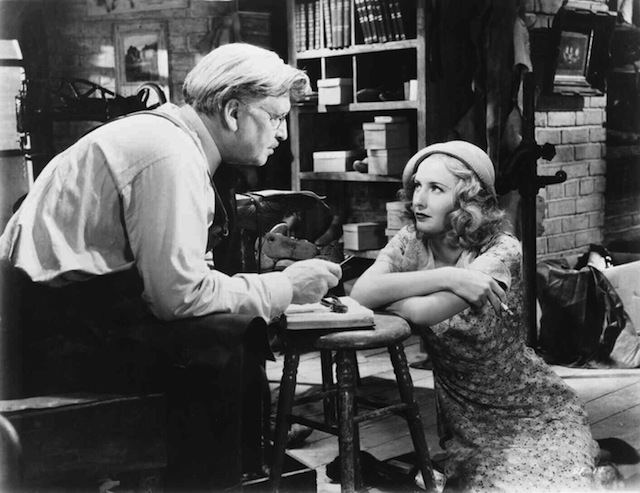 J.P. takes pity on Lily, and promises to come up with a solution. He is seduced as well, and installs her in a lavish apartment, with Chico as a maid. Stevens can't let Lily go, and manages to track her down on Christmas Day, but she spurns him. He becomes depressed and begins to ignore his work. When J.P. asks him what's wrong, Stevens admits to still being in love with Lily. He arrives at the apartment to ask Lily to marry him, but when he finds J.P. there, he shoots and kills the older man, then himself.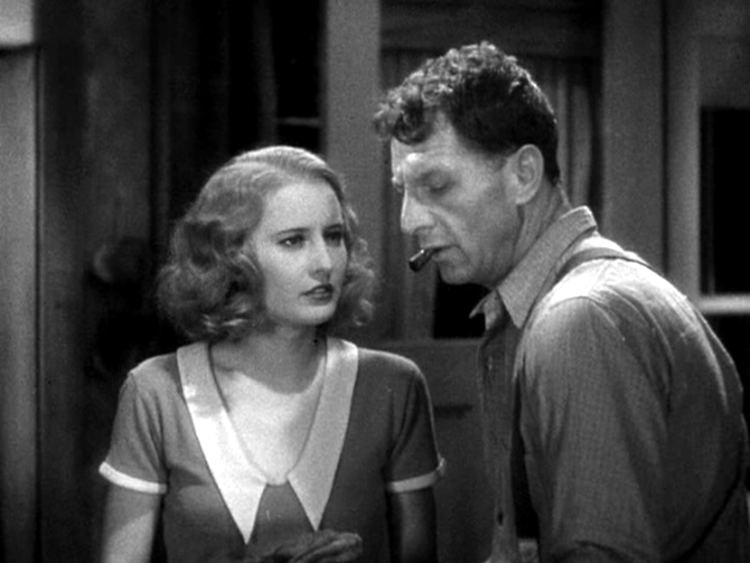 Courtland Trenholm (George Brent), the grandson of the company's founder, is elected bank president to deal with the resulting public scandal. Although he has a reputation as a playboy, he assures the board that he plans to work vigorously to overcome the scandal and get the bank back on a solid footing. Lily explains herself to the board of directors, saying she is a victim of circumstance who simply wants to get started at a new job away from the scandal. To fund her move, she has "reluctantly" agreed to sell her diary of her time at the bank to the press. The board almost agrees to give her $15,000 in return for withholding her diary. Trenholm, however, sees through her story; he seizes on her claim that she simply wants to restart her life and isn't really interested in selling her story, and instead offers her a position in the branch office in Paris. To maintain her appearance as a victim, she has little choice but to accept.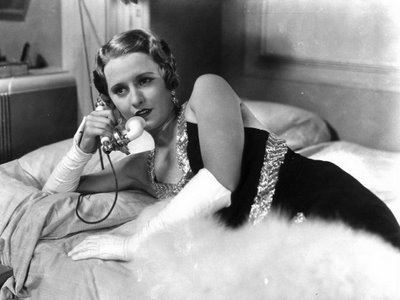 When Courtland travels to Paris on business some time later, he is surprised and impressed to find her not only still working there, but promoted to head of the travel bureau. He soon falls under her spell and marries her. Although not fully aware of the extent of her past, he tells her that he is unconcerned that she has had other men in her life. Unlike her previous conquests, Courtland knows she is scheming and self-centered but admires her spirit nonetheless. While on their honeymoon, Courtland receives an emergency call and has to rush back to New York. He returns to find the bank has failed due to mismanagement, which the board pins on Courtland despite having nothing to do with it. He is indicted, and returns to his penthouse apartment in the bank building where he tells Lily he has to raise a million dollars to finance his defense. He asks her to help by cashing in the bonds, stocks and other gifts he's lavished on her. But Lily can't bring herself to part with the money, and books passage back to Paris.
While waiting for the ship to leave, she realizes she has fallen in love with him, and rushes back to the apartment. When she arrives, she discovers that Courtland has shot himself. On the ride to the hospital, the attendant assures her that Courtland has a good chance of survival. Lily drops her treasure box, spilling money and jewels on the floor of the ambulance. When the attendant points this out, she tearfully tells him she doesn't care. Courtland opens his eyes, sees Lily, and smiles at her as the movie ends.
Barbara Stanwyck as Lily Powers
George Brent as Courtland Trenholm
Donald Cook as Ned Stevens
Alphonse Ethier as Adolf Cragg, a cobbler
Henry Kolker as J.P. Carter
Margaret Lindsay as Ann Carter
Arthur Hohl as Ed Sipple
John Wayne as Jimmy McCoy Jr., one of Lily's early bank conquests.
Robert Barrat as Nick Powers, Lily's father
Douglass Dumbrille as Brody (as Douglas Dumbrille)
Theresa Harris as Chico, Lily's maid/friend
Nat Pendleton as bar patron
This film was Warner Bros. answer to MGM's Red-Headed Woman (1932), another Pre-Code Hollywood film starring Jean Harlow with a similar theme. Production head Darryl F. Zanuck wrote the treatment for this film and sold it to Warner Bros. for a dollar. The Great Depression was having a devastating effect on the film industry at the time, and many studio personnel were voluntarily taking salary cuts to help. Zanuck did not need the money because he was drawing a weekly salary of $3,500. Zanuck would later leave Warner Bros. and become the legendary head of 20th Century Fox.
Aside from its depiction of a female sexual predator, the film is notable for the "comradely" relationship Lily has with her African-American female friend/employee, Chico. A publicity still from this film aptly shows Barbara Stanwyck posing next to a step ladder.
An instrumental version of the recent (1926) hit song "Baby Face" is played over the opening credits and during a scene with the actress at her boarding house.
Sexual content
Because the original version of the film was rejected by the New York State Censorship Board in April 1933, the film was softened by cutting out some material (such as Lily's study of Nietzschean philosophy as well as various sexually suggestive shots). The producers also inserted new footage and tacked on a new ending which comments on how Lily has changed, and is now content to live a modest lifestyle. In June 1933 the New York Censorship Board passed the revised version, which then had a successful release.
The uncensored version remained lost until 2004, when it resurfaced at a Library of Congress film vault in Dayton, Ohio. George Willeman is credited with the discovery. The restored version premiered at the London Film Festival in November 2004. In 2005 it was deemed "culturally, historically, or aesthetically significant" and selected for preservation in the United States Library of Congress National Film Registry and also was named by Time.com as one of the 100 best movies of the last 80 years.
Altered speech
Early in the film, Lily seeks the advice of the only man she trusts, a cobbler played by Alphonse Ethier. He reads a passage from a book by the philosopher Nietzsche. The first version of the cobbler's speech that did not pass New York State Censorship was as follows:
After much discussion with screenwriter Darryl F. Zanuck, Joseph Breen of the Studio Relations Committee suggested that the film could pass by making the cobbler a spokesman for morality. Breen himself rewrote the scene as follows. (The revised lines in the speech are italicized.)
The new lines were dubbed onto an over-the-shoulder shot of the cobbler. This was one of several changes that allowed the film to pass the New York State Censorship Board.