Years active

1927-1976




Name

Joel McCrea





Role

Actor




Height

1.89 m







Full Name

Joel Albert McCrea




Born

November 5, 1905 (

1905-11-05

) South Pasadena, California, U.S.


Resting place

Cremated, Ashes scattered into the Pacific Ocean


Died

October 20, 1990, Woodland Hills, California, United States




Spouse

Frances Dee (m. 1933–1990)


Children

Jody McCrea, Mona Leigh McCrea, Peter McCrea, David McCrea




Movies

Sullivan's Travels, Ride the High Country, The More the Merrier, The Most Dangerous Game, The Palm Beach Story




Similar People

Frances Dee, Randolph Scott, Jody McCrea, Preston Sturges, Jean Arthur
Best classic western movies full length ramrod 1947 joel mccrea western movies full length
Joel Albert McCrea (November 5, 1905 – October 20, 1990) was an American actor whose career spanned 50 years and appearances in over 90 films. These films include Alfred Hitchcock's spy film Foreign Correspondent (1940), Preston Sturges' comedy classics Sullivan's Travels (1940), and The Palm Beach Story (1941), the romance film Bird of Paradise (1932), the adventure classic The Most Dangerous Game (1933), George Stevens' The More the Merrier (1941), and the titular character in the western classic The Virginian (1946). With the exception of the British thriller film Rough Shoot (1953), McCrea only appeared in western films from 1946 to his retirement in 1976. His most notable western is Ride the High Country (1962), in which he starred with Randolph Scott.
Contents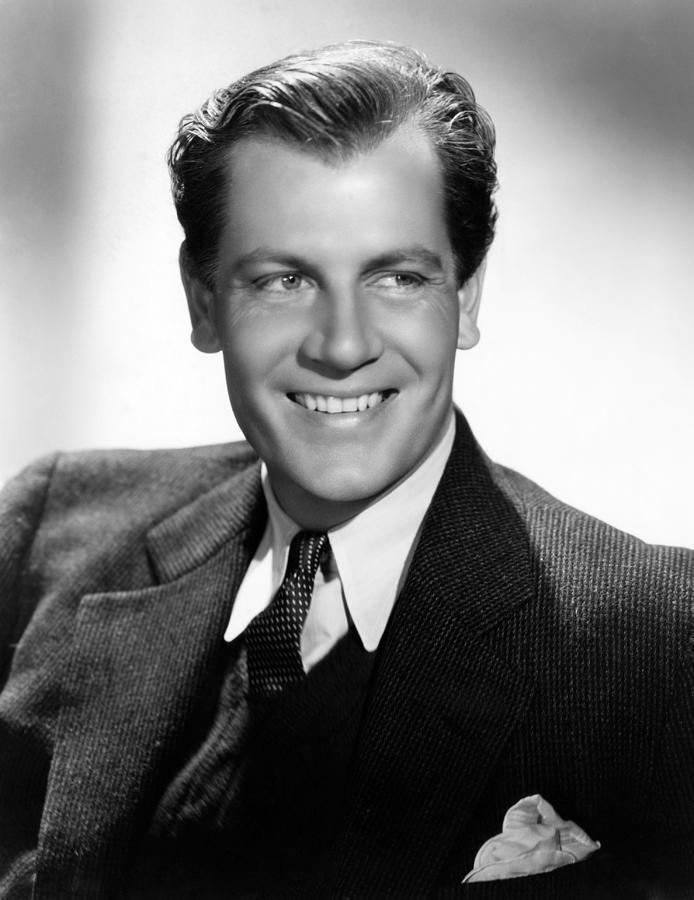 Sullivan s travels 1 9 movie clip with a little sex in it 1941 hd
Early life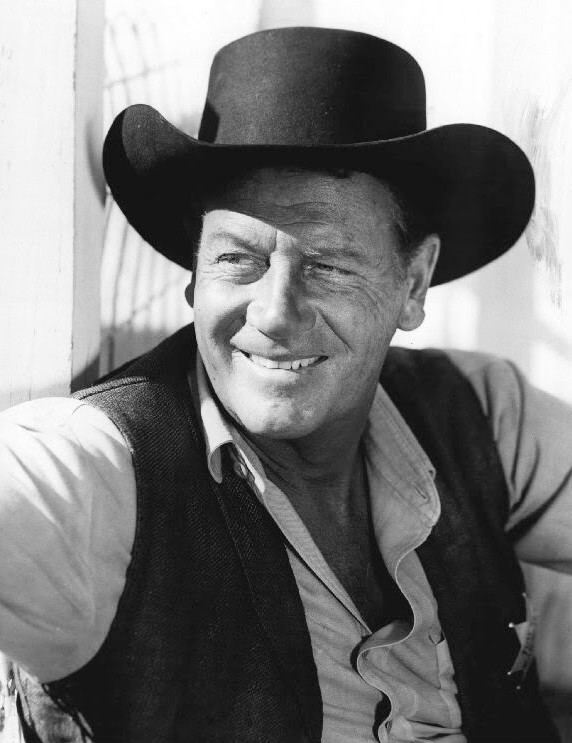 McCrea was born in South Pasadena, California, the son of Thomas McCrea, who was an executive with the L.A. Gas & Electric Company, and Lou Whipple. As a boy, he had a paper route, and delivered the Los Angeles Times to Cecil B. DeMille and other people in the film industry. He also had the opportunity to watch D. W. Griffith filming Intolerance, and was an extra in a serial starring Ruth Roland.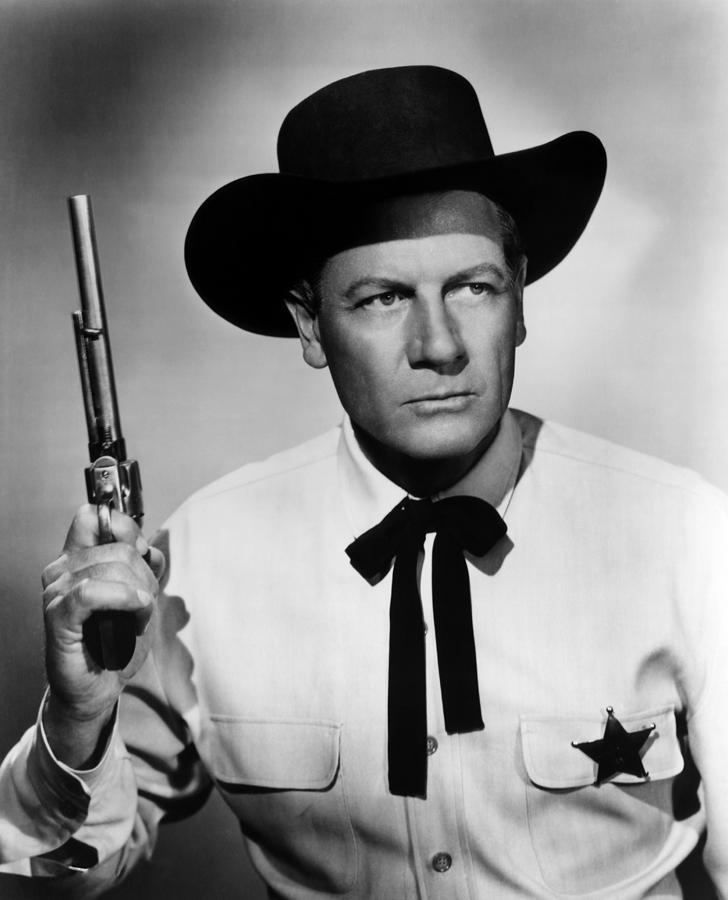 McCrea graduated from Hollywood High School and then Pomona College (class of 1928), where he had acted on stage and took courses in drama and public speaking, while appearing regularly at the Pasadena Playhouse, Even as a high school student, he was working as a stunt double and held horses for cowboy stars William S. Hart and Tom Mix. He worked as an extra, stunt man and bit player from 1927 to 1928, when he signed a contract with MGM, where he was cast in a major role in The Jazz Age (1929), and got his first leading role that same year in The Silver Horde. He moved to RKO in 1930, where he established himself as a handsome leading man who was considered versatile enough to star in both dramas and comedies.
Career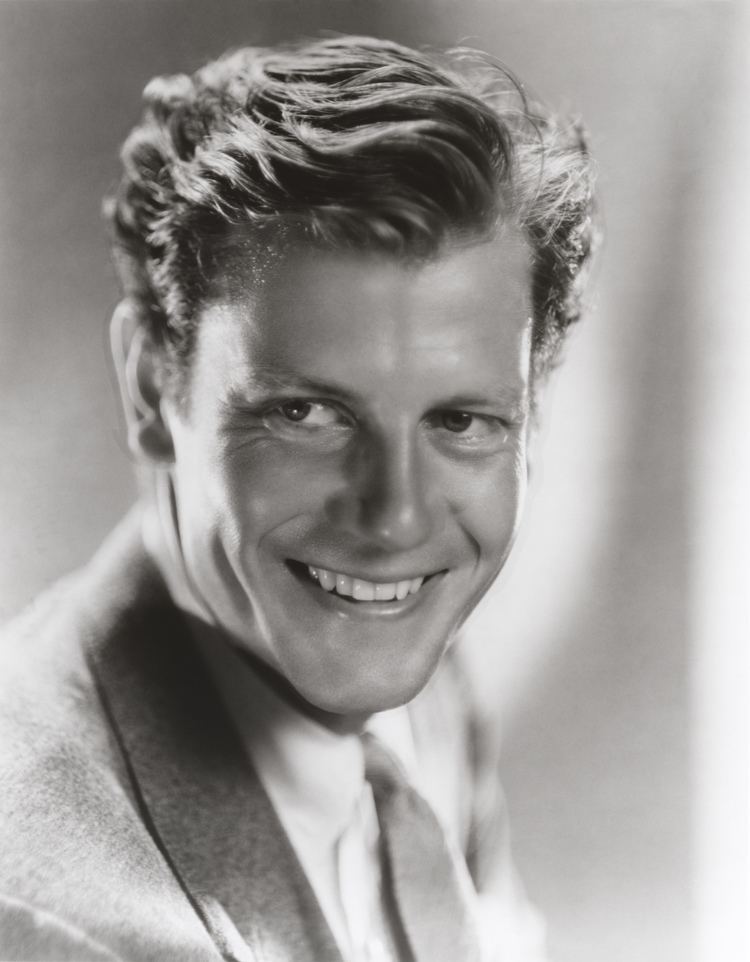 In the 1930s, McCrea starred in Bird of Paradise (1932), directed by King Vidor, causing controversy for his nude scenes with Dolores del Río. In RKO's The Sport Parade (1932), McCrea and William Gargan are friends on the Dartmouth football team, who are shown snapping towels at each other in the locker room, while other players are taking a shower. In 1932 he starred with Fay Wray in The Most Dangerous Game - which used some of the same jungle sets built for King Kong as well as cast members Wray and Robert Armstrong.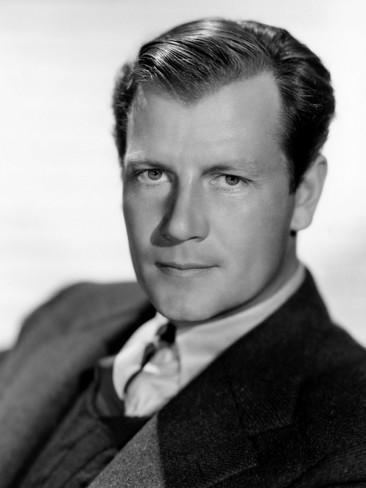 In 1934, he made his first appearances with two leading ladies he would be paired with often: with Miriam Hopkins he made The Richest Girl in the World, the first of their five films together, and with Barbara Stanwyck he appeared in Gambling Lady, the first of their six films. Later in the decade, he was the first actor to play "Dr. Kildare", in the film Internes Can't Take Money (1937), and he starred in two large-scale Westerns, Wells Fargo (1937) with his wife Frances Dee, and Cecil B. DeMille's Union Pacific (1939).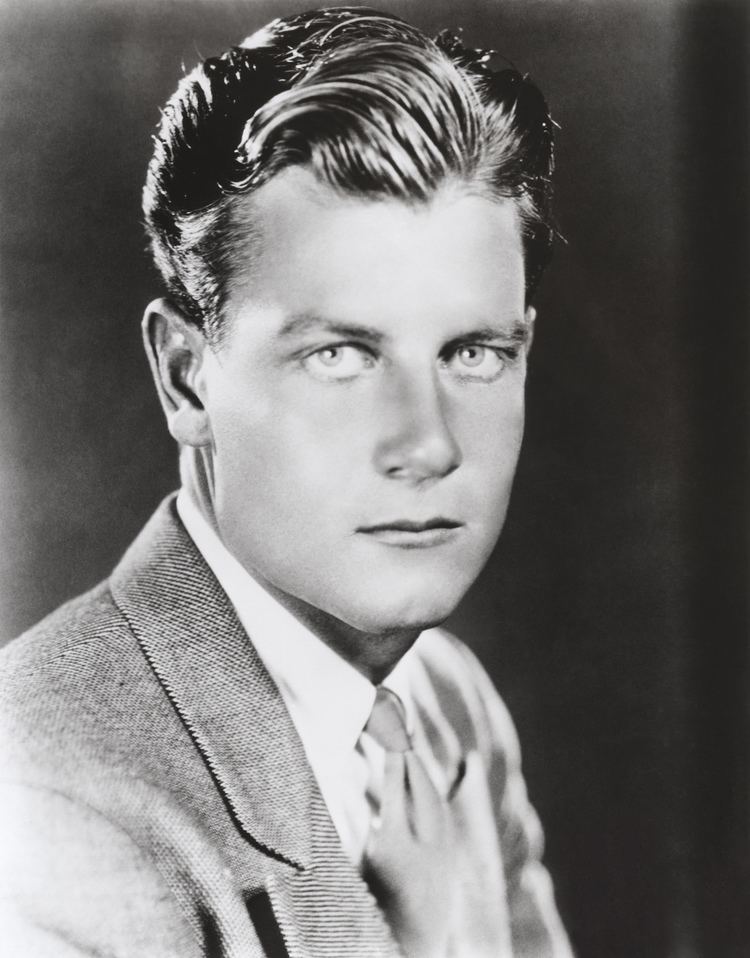 McCrea reached the peak of his early career in the early 1940s, in Alfred Hitchcock's Foreign Correspondent (1940), The More the Merrier (1943) directed by George Stevens, and two by Preston Sturges: Sullivan's Travels (1941) and The Palm Beach Story (1942).
McCrea also starred in two William A. Wellman westerns, The Great Man's Lady (1942), again with Stanwyck, and Buffalo Bill (1944), with character actor Edgar Buchanan and a young Maureen O'Hara. After the success of The Virginian in 1946, McCrea made Westerns exclusively for the rest of his career, with the exception of the British-made Rough Shoot (1953).
Performing in Westerns was a return to what he had done earlier in his career, and McCrea enjoyed the genre. In a 1978 interview, he said:
I liked doing comedies, but as I got older I was better suited to do Westerns. Because I think it becomes unattractive for an older fellow trying to look young, falling in love with attractive girls in those kinds of situations...Anyway, I always felt so much more comfortable in the Western. The minute I got a horse and a hat and a pair of boots on, I felt easier. I didn't feel like I was an actor anymore. I felt like I was the guy out there doing it.
In the early 1950s, McCrea starred as Jace Pearson on the radio series western, Tales of the Texas Rangers.
Later career
In 1959, Joel McCrea and his son Jody McCrea starred in the NBC-TV series Wichita Town, which lasted only one season. A few years later, McCrea united with fellow veteran of westerns Randolph Scott in Ride the High Country (1962), directed by Sam Peckinpah, after which he did not make another feature film until The Young Rounders (1966). Four more years were to pass before his next film, but 1970 saw the release of two films: Cry Blood, Apache, again with his son Jody, and Sioux Nation. McCrea made his final film appearance in 1976, in Mustang Country.
In 1968, McCrea received a career achievement award from the L.A. Film Critics Association, and the following year he was inducted into the Western Performers Hall of Fame at the National Cowboy & Western Heritage Museum in Oklahoma City, Oklahoma. For his contribution to the motion picture industry, Joel McCrea has a star on the Hollywood Walk of Fame at 6901 Hollywood Blvd. and another star at 6241 Hollywood Blvd. for his contribution to radio.
Personal life
McCrea married actress Frances Dee in Brooklyn on October 20, 1933, after they met while filming The Silver Cord. The couple had three sons, David, who became a rancher; Peter, who became a real estate developer; and Jody, who became an actor. Joel and Frances remained married until his death — spending 57 years together.
According to David Ragan's Stars of the '30s, the McCreas were prodigious savers, accumulating a large estate, which included working-ranch properties. Joel McCrea's work ethic was in part attributed to his Scottish heritage and it also may have stemmed from his friendship in the 1930s with fellow personality and sometime actor Will Rogers. McCrea recounted that "the Oklahoma Sage" gave him a profound piece of advice: "Save half of what you make, and live on just the other half."
McCrea – who was an outdoorsman who had once listed his occupation as "rancher" and his hobby as "acting" – had begun buying property as early as 1933, when he purchased his first 1,000 acres (4.0 km2) in a then unincorporated area of eastern Ventura County, California, which later became Thousand Oaks, California. This was the beginning of what became a 3,000-acre (12 km2) spread on which McCrea and his wife Frances lived, raised their sons, and rode their horses.
By the end of the 1940s, McCrea was a multi-millionaire, as much from his real-estate dealings as from his movie stardom. In the late 1960s, he sold 1,200 acres (4.9 km2) of land to an oil company, on the condition that they would not drill within sight of his home.
The McCreas ultimately donated several hundred acres of their personal property to the newly formed Conejo Valley YMCA for the city of Thousand Oaks, California. Today, the Conejo Valley YMCA is located in "Joel McCrea Park".
Joel McCrea made his final public appearance on October 3, 1990, at a fundraiser for Republican gubernatorial candidate Pete Wilson in Beverly Hills. He died less than three weeks later, on October 20, at the Motion Picture & Television Country House and Hospital in Woodland Hills, California from pneumonia, at the age of 84.
Radio appearances
This Is Hollywood – "Along Came Jones" (1946)
Tales of the Texas Rangers - 1950 to 1952
References
Joel McCrea Wikipedia
(Text) CC BY-SA