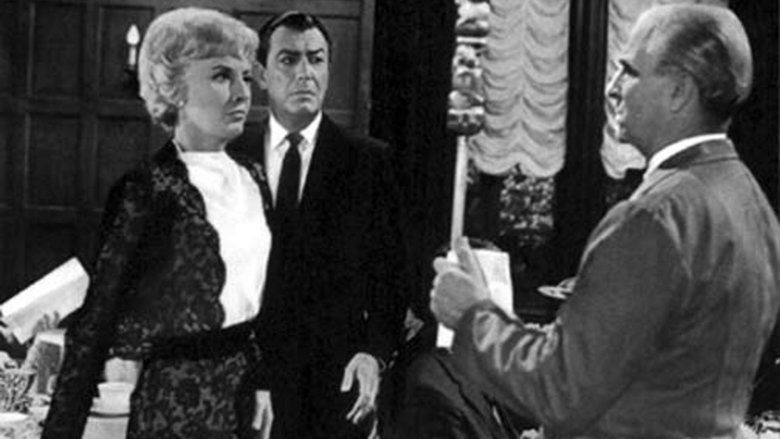 The film chronicles the ordeal of Irene Trent (Stanwyck), who is unhappily married to a blind, pathologically possessive millionaire inventor, Howard Trent (Rorke). Howard and Irene's palatial mansion is packed with an endless assortment of cuckoo clocks, all in perfect synchronization, and Howard tape records all conversations in the house for later reference, hoping to catch Irene plotting an illicit liaison.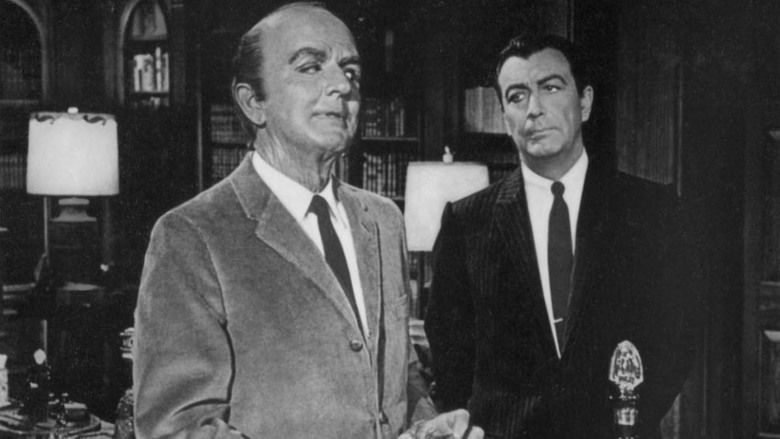 Irene thus lives in a constant state of dread, wondering how far Howard's jealousy will go. Yet despite Howard's continual accusations of infidelity, Irene remains faithful to Howard, despite nightly recurrent dreams of a fantasy lover and an attraction to Howard's personal attorney, Barry Moreland (Taylor), the only visitor allowed in the house. Howard spends most of his time working in his laboratory on a variety of projects, the nature of which he refuses to divulge to anyone. As tensions mount, Irene feels trapped in a loveless, lonely relationship. But suddenly, everything changes: Howard is killed by an explosion in his laboratory, and Irene inherits the house and Howard's entire fortune.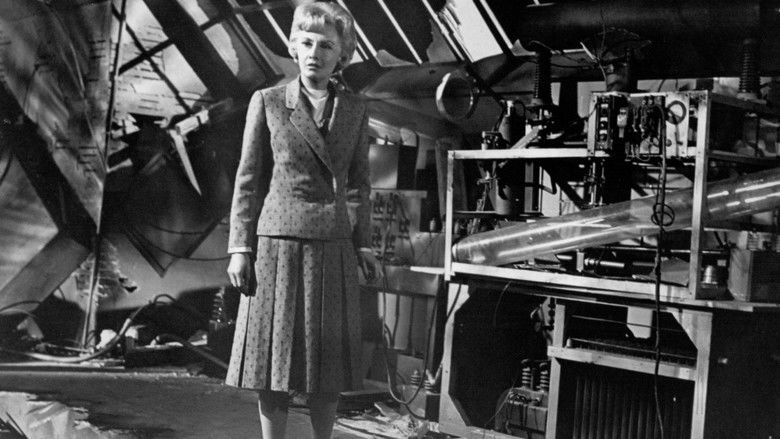 The laboratory itself, a charred wreck, is secured from the rest of the house by a deadbolt so that no one may enter. Irene, after consulting with Barry Moreland, decides to move out of the house, into the back room apartment of a small beauty shop she owns, "Irene's," which she operated before she met and married Howard. Almost immediately, the dreams begin again, with increasing intensity, until they take the form of an "ideal" man—known only as "The Dream" (Bochner).
Night after night, "The Dream" appears before Irene, whisking her away to a bizarre wedding ceremony in which she "marries" "The Dream" in front of a group of wax figure witnesses, or engages in a harmless tryst over champagne. Irene begins to doubt her sanity and unaccountably finds herself wishing to return to the nightmarish house she shared with Howard. But the reality behind Irene's dreams is a secret that The Night Walker withholds until the very end; a bizarre and complex tale of murder, betrayal, and deception.
Modestly budgeted, and shot entirely at Universal City, the film was a change of pace for Castle, who usually relied on gimmicks to sell his films, such as "Emergo" for House on Haunted Hill, or "Percepto" for The Tingler. This time, Castle relied on Bloch's reputation as the author of the novel on which Alfred Hitchcock's Psycho is based, as well as the re-teaming of Stanwyck and Taylor, who had been married from 1939 to 1951, as being sufficient to publicize the film.
Originally titled The Dream Killer, the role of Irene Trent was first offered to Joan Crawford (an old friend of Stanwyck's) who declined as she was already committed to appearing in Hush...Hush, Sweet Charlotte.
When asked if they had any objections to appearing in the film together, Taylor replied, "It's all right with me if it's all right with her," and Stanwyck said, "Of course not—but you'd better ask Mr. and Mrs. Taylor." When asked if it was all right with her, Taylor's current wife, Ursula Thiess, said only "not necessarily."
Despite all of Castle's efforts, and mixed but generally favorable reviews, the film was not a financial success. It marked the end of Castle's most influential period as a director, although he would go on to produce and direct a number of additional films for Universal, and later, Paramount Pictures.
It was Stanwyck's final film role in a career that began in 1927. She worked exclusively in television after this.
After many years of home video unavailability except on a 1993 VHS release, The Night Walker was finally released on DVD by Universal/TCM as one of their "Selects" series on December 7, 2015, on a double bill with director Harvey Hart's supernatural thriller Dark Intruder (1965).