XXX (pronounced as Triple X and stylized as xXx) is an American action film series created by Rich Wilkes. The xxx film series and franchise stars Vin Diesel and Ice Cube and consists of three films: xXx (2002) , xXx: State of the Union (2005) and xXx: Return of Xander Cage (2017). The series has grossed $656 million worldwide.

•
Vin Diesel's tattoos are not real in the movie.
•
A stuntman Harry O'Connor died on set while filming
xxx (2002)
.
•
In Return of Xander Cage (2017), Vin Diesel's character has a leg
tattoo
with the name Harry O'Connor, a tribute to the
stuntman
who was killed in the production of the first xXx film.
•
The first
xXx
movie was shot in just 82 days.
•
Two scripts were written for 2nd
xXx
movie one involving pirates in
southeast asia
and other involving plot set in
washington dc.
finally washington dc plot was selected as we all know.
•
In
xXx
(2002) Vin Diesel performed many of his own stunts.
•
According to Director Rob Cohen, there are over twenty thousand individual
sound effects
in the avalanche sequence.
•
The middle X is capitalized to differentiate the film from the
porn
rating.
•
Even though Vin Diesel and Director Rob Cohen signed on for State of the Union Both ended up leaving the project.
•
Towards the end of the State of the Union film, Stone (Ice Cube) uses the phrase "Son of a bitch stole my line" in response to the President's speech. This line was spoken by Dr. Maguire (Robin Williams) in Good Will Hunting (1997).
•
In the
UK
, the subtitle, "State of the Union" was changed to "The Next Level" for
DVD
and Blu-ray releases.
•
Bollywood actress Deepika Padukone made her Hollywood debut with Return of Xander Cage.
•
In Return of Xander Cage
Donnie Yen
replaced Jet Li for the role of Xiang, after Li dropped out for undisclosed reasons.
•
Originally, Return of Xander Cage was going to be a direct
sequel
to xXx (2002), Ignoring the State of the Union 2005 movie.
The film was released on April 29, 2005, which stars Ice Cube as Darius Stone, a new agent in the Triple X program, who is sent to Washington, DC to defuse a power struggle amongst national leaders. xXx: State of the Union was directed by Lee Tamahori who also directed Die Another Day and has a runtime of 101 minutes It had a Budget of $87 million and made $71.1 million at Box office. It was highly criticized by reviewers. Two different scripts were prepared for the film finally Simon Kinberg's script was selected. The movie had more action than the first XXX movie did also it had lots of shooting and explosions. A soundtrack containing hip hop and alternative rock was released on April 26, 2005, via Jive Records.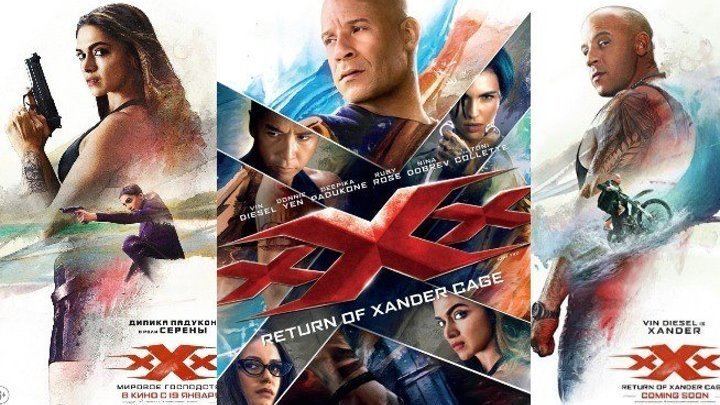 The film was released on January 20, 2017, sees the return of Diesel as Xander Cage who comes out of self-imposed exile, thought to be long dead, and is set on a collision course with deadly alpha warrior and his team in a race to recover a sinister and seemingly unstoppable weapon known as Pandora's Box. Recruiting an all-new group of thrill-seeking cohorts, Xander finds himself enmeshed in a deadly conspiracy that points to collusion at the highest levels of world governments.
xXx: Return of Xander Cage (2017) was released by Paramount Pictures on January 20, 2017, in 2D, RealD 3D and IMAX 3D. The film received mixed reviews from critics and grossed over $346 million worldwide. Filming began on February 2, 2016 and lasted until May 20, 2016, and also took place in the Dominican Republic and the Philippines. Music soundtracks were composed by Brian Tyler and Robert Lydecker it also includes songs by various artists like Kris Wu, Nicky Jam and Ice Cube who appear in the film. It has a run time of 107 minutes. It was made with a budget of $85 million and made $346.1 million at the box office. It is the third installment in the XXX franchises and a sequel to both XXX (2002) and XXX: State of the Union (2005). Unlike the previous films, which were distributed by Columbia Pictures, the film was released by Paramount Pictures in 2D, RealD 3D and IMAX 3D. This also marks the first film produced by Revolution Studios in ten years since 2007's The Water Horse: Legend of the Deep.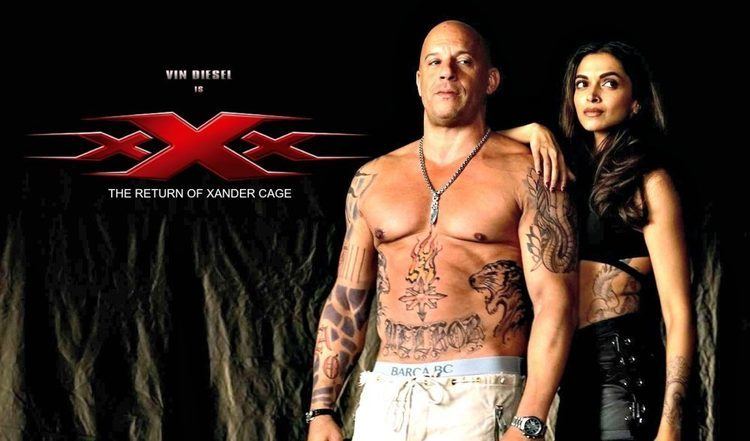 In January 2014, Vin Diesel confirmed work on a sequel tentatively titled XXX: The Return of Xander Cage. On August 23, 2015, Vin Diesel announced on his Instagram page that "While I was filming xXx, guys on set called me Air Diesel... The time to return has come. Filming starts December in the Philippines. #ILiveForThisShit...". On October 10, 2015, it was reported that director D. J. Caruso would direct the film. Diesel announced that UFC fighter Conor McGregor was cast in a role and that Jackson will be reprising his role as Gibbons. However, in April 2016 it was announced McGregor had dropped out of his planned appearance to focus on training and the UFC; he was replaced by Michael Bisping. On January 1, 2016, Twitch Film reported that Tony Jaa, Jet Li and Deepika Padukone were cast in roles. The following week, Nina Dobrev and Ruby Rose were also cast. Dobrev would be playing a witty and sarcastic techie, while Padukone would play a huntress who happens to be Cage's former lover. Rose would play a sniper. Andrey Ivchenko was confirmed to be another villain in the film, given that earlier reports revealed Li to be playing an adversary as well.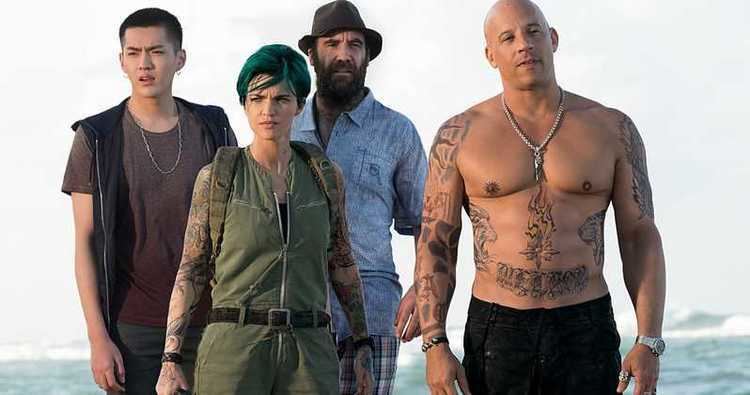 It was rumored that Ice Cube, who played the protagonist Darius Stone in the second film in 2005, would reprise his role, which was confirmed in January 2017. On February 6, 2016, Caruso revealed on his Twitter account that Kris Wu had joined the cast, he also added that Wu would be playing a vital character. On February 12, 2016, reports brought in the news that Jet Li dropped out of the film and was replaced with Donnie Yen in the role of the main antagonist, Xiang. On June 3, 2016, it was revealed that Brazilian footballer Neymar joined the film's cast.

Principal photography began on February 2, 2016, primarily at Cinespace Film Studios' Kipling Avenue facility in Hamilton, Ontario. Filming lasted until May 20, 2016, and also took place in the Dominican Republic and the Philippines.
In addition to the deleted scenes on director's cut of the first film, the DVD also contains an extra video titled The Final Chapter: The Death of Xander Cage, a four-minute short film that attempts to tie up some loose ends about the Xander Cage character by showing his glorious demise. This short film was released on 13 April 2005
In the short film, Xander is played by Vin Diesel's stunt double Khristian Lupo (who never shows his face or speaks) while reusing some archival lines spoken by Diesel. It also features Leila Arcieri as Jordan King from the first film and John G. Connolly as Lt. Colonel Alabama "Bama" Cobb, one of the villains from xXx: State of the Union, as the man behind the attack on Xander.
Deepika Padukone returns to co-star with Vin Diesel. Nina Dobrev is expected to return as Agent Becky Clearidge, and it is anticipated that Samuel L. Jackson will reprise his role as Agent Augustus Eugene Gibbons, as well. xXx 4 as of may 2020 does not currently have a release date but It is highly likely that we will see this in theaters sometimes in 2021. Always met with mixed reception, some fans of the franchise (or of Vin Diesel's muscular profile) are excited, while others feel like the quality of the movies have gone downhill. Diesel, however, always brings in the dough.
While the details of the plot are not yet known, there has been discussion surrounding the possibility of it being a movie about "watching the watchers". In today's real-life political world, there is often a concern about the inability to oversee certain government officials. Immediately, the case of Snowden versus the NSA comes to mind. This could be a movie where Cage, and the others, have to fight the "good guys" as the xXx program now has to face off against corrupt government officials or organizations. While this idea was touched on in xXx: State of the Union, it could reveal a bigger ring of involvement. Either way, the fourth installment of xXx promises to be action-packed and filled with some of our favorite, sexy celebrities.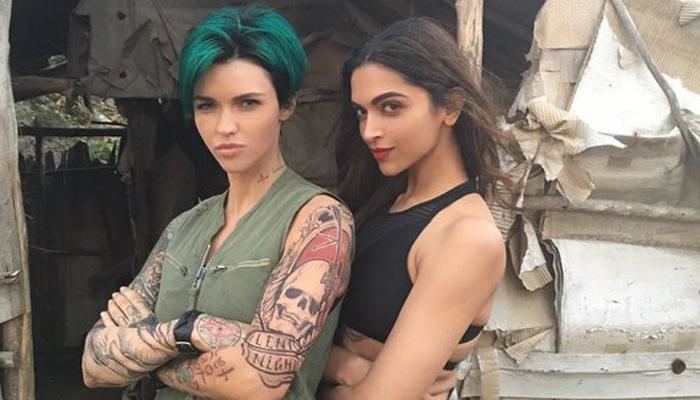 xXx (2002)
xXx:State of the Union (2005)
xXx:Return of Xander Cage (2017)The Final Chapter:The Death of Xander Cage (2005) [Short film]
Khristian Lupo
Vin Diesel (archive recordings)
Leila Arcieri
John G. Connolly
xXx (2002)xXx:State of the Union (2005)xXx:Return of Xander Cage (2017)
The first film was received by mixed reviews from critics. Roger Ebert called it "as good as a James Bond movie". Adam Smith of Empire Online called the movie, "Sporadically entertaining, but seriously hampered by a very choppy screenplay", and rating it three out of five stars. Imdb rating for film is 5.9 out of 10. Rotten Tomatoes ratings are 48%. Metacritic ratings are 48%. Alchetron ratings are 5 out of 10. According to google 65% liked the first xXx film. The film was nominated for a Razzie Award for Most Flatulent Teen-Targeted Movie, but lost to Jackass: The Movie.
The second film in the series was panned by critics, Boo Allen of the Denton Record Chronicle called it "a chubby, surly, incomprehensible action hero". Brian Orndorf of FilmJerk.com compared watching the film to running "headfirst at top speed into a brick wall". David Hiltbrand of the Philadelphia Inquirer said "the plot swings between pathetically implausible and aggressively stupid". Some critics even liked the film. Mack Bates of the Milwaukee Journal Sentinel praised Ice Cube's "trademark charisma and street sensibility", while Owen Gleiberman of Entertainment Weekly called it "that rare B movie that's rooted in gut-level stirrings of power and retaliation". Paul Arendt of the BBC said, "Viewed on its own trashy terms, it succeeds brilliantly". Imdb rating for film is just 4.4 out of 10. Rotten Tomatoes ratings are just 17%. Metacritic ratings are 37%. Alchetron ratings are 5.8 out of 10. According to google 70% liked the second xXx film.
For XXX:Return of Xander Cage (2017) On Metacritic, the film has a score of 42 out of 100 and shows "mixed or average reviews". Imdb ratings are 5.2 out of 10. Rotten tomates shows 46% rating and according to google 64% liked this film.
The Final Chapter: The Death of Xander Cage (2005) Short Film
A 5th xXx movie named xXx 4 is in production as well.