Full Name

Mark Sinclair




Name

Vin Diesel




Years active

1990–present




Role

Actor





Children

3




Height

1.82 m




Website

www.vindiesel.com




Partner

Paloma Jimenez (2007–)







Born

July 18, 1967 (age 56) (

1967-07-18

) Alameda County, California, United States


Occupation

Actor, producer, director, screenwriter




Net worth

$100-145 million (2015)




Siblings

Samantha Vincent, Tim Vincent, Paul Vincent




Movies

Furious 7, The Last Witch Hunter, XXX, Fast & Furious 6, Fast Five


Similar People

Paul Walker, Paloma Jimenez, Dwayne Johnson, Jason Statham, Michelle Rodriguez
Top 10 Vin Diesel Moments
Mark Sinclair (born July 18, 1967), better known by his stage name Vin Diesel, is an American actor, producer, director and screenwriter. He is well known for his portrayals of Dominic Toretto in The Fast and the Furious film series, Richard B. Riddick in The Chronicles of Riddick series and Xander Cage in the xXx series. He is also a producer on sequels in these franchises.
Contents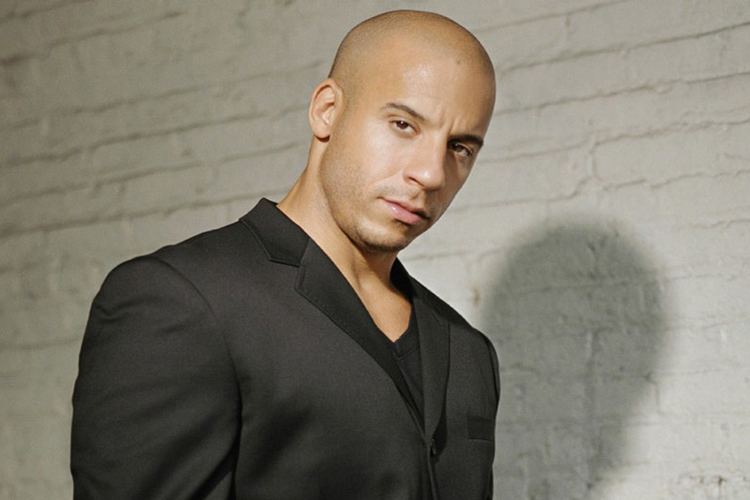 Diesel has also starred in The Pacifier (2005) and Find Me Guilty (2006). His voice-acting work includes The Iron Giant (1999), the video game spin-offs from the Chronicles of Riddick franchise, as well as Guardians of the Galaxy (2014) and its 2017 sequel. He wrote, directed, produced and starred in a short film titled Multi-Facial and the feature-length drama film Strays. He is the founder of the production companies One Race Films, Racetrack Records and Tigon Studios.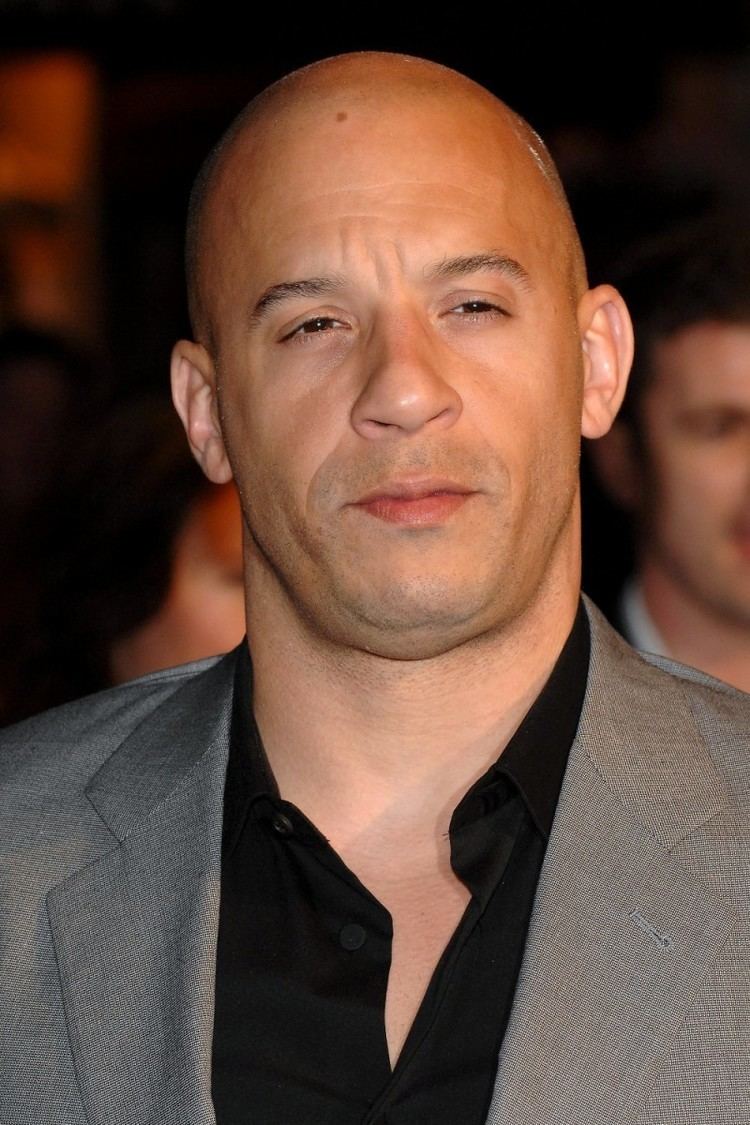 Vin Diesel first time in India with Deepika (2017)
Early life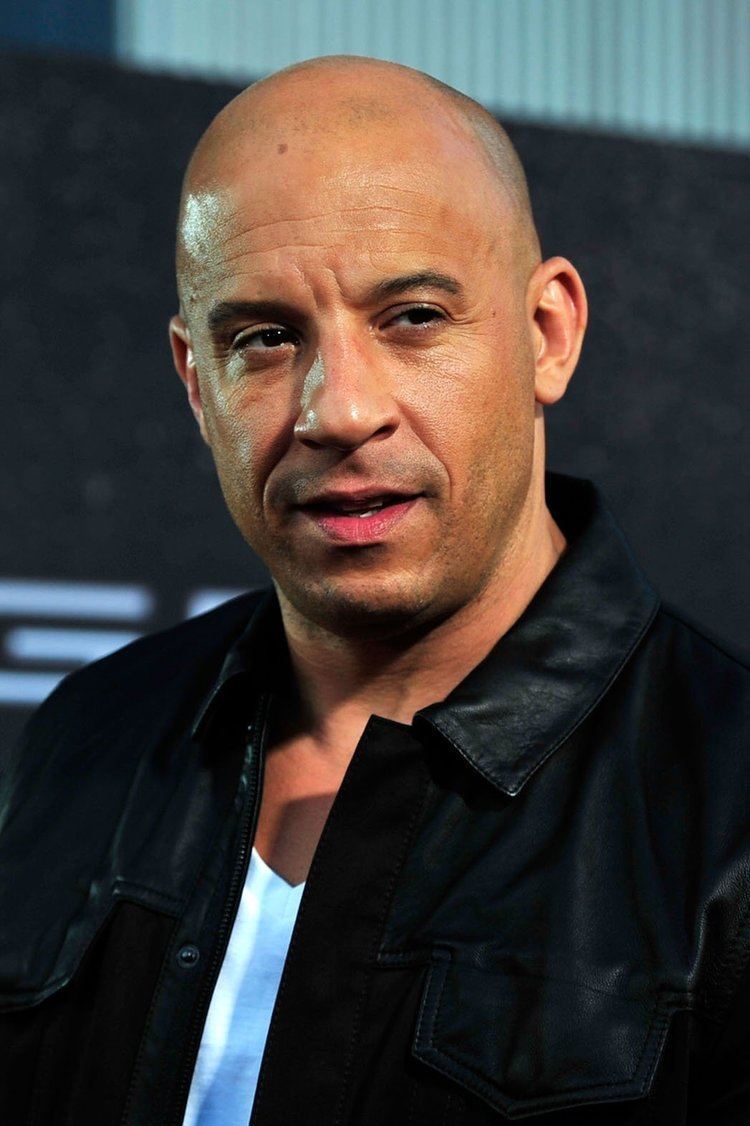 Diesel was born Mark Sinclair in Alameda County, California, with his twin brother, Paul. His mother, Delora Sherleen (Sinclair) Vincent, is an astrologer. Diesel has stated that he is "of ambiguous ethnicity". His mother's background includes English, German, and Scottish. He has never met his biological father, and has stated that "all I know from my mother is that I have connections to many different cultures". Diesel has self-identified as "definitely a person of color", and has stated that his parents' relationship would have been illegal in parts of the United States due to anti-miscegenation laws. He was raised in New York City by his Caucasian mother and African-American stepfather, Irving H. Vincent, an acting instructor and theater manager.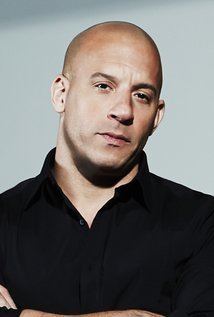 Diesel made his stage debut at age seven when he appeared in the children's play Dinosaur Door, written by Barbara Garson. The play was produced at Theater for the New City in New York's Greenwich Village. His involvement in the play came about when he, his brother and some friends had broken into the Theater for the New City space on Jane Street with the intent to vandalize it. They were confronted by the theater's artistic director, Crystal Field, who offered them roles in the upcoming show instead of calling the police. Diesel remained involved with the theater throughout adolescence, going on to attend NYC's Hunter College, where studies in creative writing led him to begin screenwriting. He has identified himself as a "multi-faceted" actor as a result of early difficulties finding roles due to his mixed heritage.
1990s
Diesel's first film role was a brief uncredited appearance in the drama film Awakenings (1990). He then wrote, directed, produced, and starred in the short drama film Multi-Facial (1994), a semi-autobiographical film which follows a struggling multiracial actor stuck in the audition process. The film was selected for screening at the 1995 Cannes Festival. Diesel made his first feature-length film, Strays (1997), an urban drama in which he played a gang leader whose love for a woman inspires him to try to change his ways. Written, directed, and produced by Diesel, the film was selected for competition at the 1997 Sundance Festival, leading to an MTV deal to turn it into a series. He was then cast in Steven Spielberg's 1998 Oscar-winning film Saving Private Ryan on the poignancy of his performance in Multi-Facial. In 1999, he provided the voice of the title character in the animated film The Iron Giant.
2000s
Diesel had a major role in the drama thriller Boiler Room (2000). He got his breakthrough leading role as the anti-hero Riddick in the science-fiction film Pitch Black later that year. Diesel attained action hero stardom with two box office hits: the street racing action film The Fast and the Furious (2001), and the action thriller xXx (2002). In 2004, Diesel reprised his role as Riddick in The Chronicles of Riddick, which was a box office failure considering the large budget.. He also voiced the character in two spin-off video games. In a change from his previous action hero roles, in 2005, he played a lighthearted role in the comedy film The Pacifier, which became a box office success..
In 2006, he chose a dramatic role playing real-life mobster Jack DiNorscio in Find Me Guilty. Although he received critical acclaim for his performance, the film did poorly at the box office grossing only $2 million against a budget of $13 million. Later that year, Diesel made a cameo appearance in The Fast and the Furious: Tokyo Drift, reprising his role from The Fast and the Furious.
In 2007, Diesel was set to produce and star as Agent 47 in the film adaptation of the video game Hitman, but eventually pulled back and served as executive producer on the film instead. In 2008, he starred in the science-fiction action thriller Babylon A.D. Diesel returned to The Fast and the Furious series, alongside all the actors from the original film, in Fast & Furious, which was released in April 2009.
2010s
Diesel reprised his role as Dominic Toretto in installments five through eight of The Fast and the Furious franchise, Fast Five (2011), Fast & Furious 6 (2013), Furious 7 (2015), and The Fate of the Furious (2017). He reprised his role as Riddick in the third film of The Chronicles of Riddick series, simply titled Riddick (2013). In August 2013, Diesel received a star on the Hollywood Walk of Fame. He voiced Groot in the 2014 Marvel Cinematic Universe film Guardians of the Galaxy. He starred in the supernatural action film The Last Witch Hunter (2015). In 2016, Diesel appeared as a supporting character in Ang Lee's war drama Billy Lynn's Long Halftime Walk.
In 2017, Diesel also reprised his roles as Xander Cage in xXx: Return of Xander Cage, and Groot in Guardians of the Galaxy Vol. 2. Over the course of several years, Diesel has discussed playing two separate roles within the Marvel Cinematic Universe. In November 2016 director of Guardians of the Galaxy, James Gunn, confirmed that Diesel had been in talks to play Blackagar Boltagon / Black Bolt for the planned Inhumans film, but that he was not sure whether Diesel would remain attached to the project now that it will be a television series instead. He is also set to appear in an updated version of Kojak. Diesel also confirmed in 2016 that he would reprise his Guardians of the Galaxy voice role of Groot in the 2018 film Avengers: Infinity War, adding that "[I] think there's gonna be a moment that we're all waiting for, and whether you know it or not, you are waiting to see [Groot] and [the Hulk] get down."
Personal life
Diesel is noted for his recognizably deep voice; he has said that his voice broke around age 15, giving him a mature-sounding voice on the telephone.
Around 2001, he dated his Fast and the Furious co-star, Michelle Rodriguez.
Diesel and his current partner, Mexican model Paloma Jimenez, have three children: daughter Hania Riley (born April 2008), son Vincent Sinclair (born 2010), and daughter Pauline, whose arrival he announced in March 2015. She is named in honor of his friend and Fast & Furious franchise co-star, Paul Walker, who died in November 2013. He is also the godfather of Walker's daughter, Meadow Rain Walker. His daughter Hania studies Brazilian jiu-jitsu and judo.
Diesel said in 2006 that he prefers to maintain his privacy regarding his personal life, stating: "I'm not gonna put it out there on a magazine cover like some other actors ... I come from the Harrison Ford, Marlon Brando, Robert De Niro, Al Pacino code of silence." He has expressed his love for the Dominican Republic, and how he relates to its multicultural facets. He is acquainted with its former president, Leonel Fernández, and appeared in one of Fernández's earlier campaign ads. Los Bandoleros, a short film directed by Diesel, was filmed in the Dominican Republic.
Diesel has played Dungeons & Dragons for over 20 years, and wrote the foreword for the commemorative book 30 Years of Adventure: A Celebration of Dungeons & Dragons. In the 30th anniversary issue of Dragon magazine, it was revealed that Diesel had a fake tattoo of his character's name, Melkor, on his stomach while filming xXx. Canadian video game designer and developer Merritt k created the 2015 Twine game (ASMR) Vin Diesel DMing a Game of D&D Just For You based on his D&D fandom.
Filmography
Producer
-
The Machine (producer) (announced)
-
Furya (executive producer) (announced)
-
Merc City (TV Series) (executive producer) (announced)
-
Riddick: Furya (producer) (pre-production)
-
xXx 4 (producer) (pre-production)
2024
Muscle (producer) (pre-production)
2023
Fast X (producer) (post-production)
2023
ARK: The Animated Series (TV Series) (executive producer - 2022)
2019
Fast & Furious Spy Racers (TV Series) (executive producer - 52 episodes)
- Say Goodbye to Hollywood, Part 2 (2021) - (executive producer)
- Say Goodbye to Hollywood, Part 1 (2021) - (executive producer)
- Oil and Water (2021) - (executive producer)
- Wildcat (2021) - (executive producer)
- Dann Hunt (2021) - (executive producer)
- Hollywood Beginning (2021) - (executive producer)
- Meltdown (2021) - (executive producer)
- Detonation (2021) - (executive producer)
- Fun on the Autobahn (2021) - (executive producer)
- Rafaela's Raf-venge (2021) - (executive producer)
- Snowed In (2021) - (executive producer)
- Incineration Day (2021) - (executive producer)
- The Toretto Virus (2021) - (executive producer)
- The Takeover (2021) - (executive producer)
- Ex Machina (2021) - (executive producer)
- Ride and Die (2021) - (executive producer)
- Driving and Crying (2021) - (executive producer)
- Anchors Away (2021) - (executive producer)
- The Rescue (2021) - (executive producer)
- R.O.A.M. Around the World (2021) - (executive producer)
- The Ocelot King vs. El Mariposa (2021) - (executive producer)
- Into the Labryinth (2021) - (executive producer)
- The Fugitives (2021) - (executive producer)
- That's a Moray (2021) - (executive producer)
- The Siege (2021) - (executive producer)
- Don't Go Chasing Lavafalls (2021) - (executive producer)
- The Convoy (2021) - (executive producer)
- Chasing Phantoms (2021) - (executive producer)
- Sirocco Fire Explosion (2020) - (executive producer)
- RoboCleve (2020) - (executive producer)
- The Eye of the Sahara (2020) - (executive producer)
- The Bedouin Shield (2020) - (executive producer)
- The Hunt (2020) - (executive producer)
- The Empty Well (2020) - (executive producer)
- The Dead End (2020) - (executive producer)
- The Giant Haboob (2020) - (executive producer)
- Tchau, Uggos (2020) - (executive producer)
- The Patroness (2020) - (executive producer)
- An Echo of Nowhere (2020) - (executive producer)
- Driving Blind (2020) - (executive producer)
- Combustion (2020) - (executive producer)
- Bem-vindo ao Rio (2020) - (executive producer)
- That Sinking Feeling (2020) - (executive producer)
- Escape from L.A. (2020) - (executive producer)
- The Key to the Strip (2019) - (executive producer)
- Ignition (2019) - (executive producer)
- The Final Key (2019) - (executive producer)
- The Celestial Vault (2019) - (executive producer)
- The Owl Job (2019) - (executive producer)
- Ghost Town Grand Prix (2019) - (executive producer)
- Enter SH1FT3R (2019) - (executive producer)
- Born A Toretto (2019) - (executive producer)
2021
F9: The Fast Saga (producer - produced by, p.g.a.)
2020
Bloodshot (producer - produced by)
2018
Get Christie Love (TV Movie) (executive producer)
2017
The Fate of the Furious (producer - produced by)
2017
xXx: Return of Xander Cage (producer - p.g.a.)
2015
The Last Witch Hunter (producer)
2014
Life Is a Dream (Documentary) (executive producer)
2013
Riddick (producer - produced by)
2012
The Ropes (TV Series) (executive producer - 15 episodes)
- Wrestlemania (2012) - (executive producer)
- V-Day (2012) - (executive producer)
- Ralphie's Way (2012) - (executive producer)
- Perception Versus Reality (2012) - (executive producer)
- Meet the Boys (2012) - (executive producer)
- Love, Vice and a Code (2012) - (executive producer)
- Les than Zero (2012) - (executive producer)
- Interrogation (2012) - (executive producer)
- Guns Don't Kill People (2012) - (executive producer)
- Finale (2012) - (executive producer)
- End of the Ropes (2012) - (executive producer)
- Clothes Maketh the Man (2012) - (executive producer)
- Change of Heart (2012) - (executive producer)
- 7 Minutes in Hell (2012) - (executive producer)
2009
Los Bandoleros (Video short) (producer)
2009
The Chronicles of Riddick: Assault on Dark Athena (Video Game) (executive producer)
2009
Wheelman (Video Game) (executive producer)
2009
Fast & Furious (producer)
2007
Hitman (executive producer)
2004
The Chronicles of Riddick (producer - produced by)
2004
The Chronicles of Riddick: Escape from Butcher Bay (Video Game) (executive producer)
2003
A Man Apart (producer)
2002
xXx (executive producer)
1997
Strays (executive producer) / (producer)
1995
Multi-Facial (Short) (producer)
Actor
-
Furya (announced)
as
Riddick
-
Riddick: Furya (pre-production)
-
xXx 4 (pre-production)
as
Xander Cage
2024
Muscle (pre-production)
2023
Fast X (post-production)
as
Dominic Toretto
2023
Guardians of the Galaxy Vol. 3 (completed)
as
Groot (voice)
2023
ARK: The Animated Series (TV Series)
as
Santiago
- Episode #1.14 (2023) - Santiago (voice)
- Episode #1.1 (2023) - Santiago (voice)
2023
Ark II (Video Game)
as
Santiago
2022
The Guardians of the Galaxy: Holiday Special (TV Special)
as
Groot (voice)
2022
I Am Groot (TV Series short)
as
Baby Groot
- Magnum Opus (2022) - Baby Groot (voice)
- Groot Takes a Bath (2022) - Baby Groot (voice)
- Groot's Pursuit (2022) - Baby Groot (voice)
- The Little Guy (2022) - Baby Groot (voice)
- Groot's First Steps (2022) - Baby Groot (voice)
- Episode #2.1 - Baby Groot (voice)
2022
Thor: Love and Thunder
as
Groot (voice)
2019
Fast & Furious Spy Racers (TV Series)
as
Dominic Toretto / Dom Toretto
- Say Goodbye to Hollywood, Part 2 (2021) - Dominic Toretto (voice)
- Say Goodbye to Hollywood, Part 1 (2021) - Dominic Toretto (voice)
- The Key to the Strip (2019) - Dom Toretto (voice)
- Born A Toretto (2019) - Dom Toretto (voice)
2021
ARK: Genesis - Part 2 (Video Game)
as
Santiago
2021
F9: The Fast Saga
as
Dominic Toretto
2020
Fast and Furious Crossroads (Video Game)
as
Dominic (voice)
2019
Avengers: Endgame
as
Groot (voice)
2018
Ralph Breaks the Internet
as
Baby Groot (voice)
2018
Avengers: Infinity War
as
Groot (voice)
2017
Disneyland Resort: Guardians of the Galaxy - Mission Breakout! (Video short)
as
Baby Groot (voice)
2017
Guardians of the Galaxy Vol. 2
as
Baby Groot (voice)
2017
The Fate of the Furious
as
Dom
2017
xXx: Return of Xander Cage
as
Xander Cage
2016
Billy Lynn's Long Halftime Walk
as
Shroom
2015
CelebriD&D (TV Series)
as
Kaulder
- D&Diesel (2015) - Kaulder
2015
The Last Witch Hunter
as
Kaulder
2015
Fast & Furious: Supercharged (Video short)
as
Dominic Toretto
2015
Wiz Khalifa feat. Charlie Puth: See You Again (Music Video short)
as
Dom Toretto
2015
Furious 7
as
Dominic Toretto
2014
Guardians of the Galaxy
as
Groot (voice)
2013
Riddick: Blindsided (Short)
as
Riddick (voice)
2013
Furious 6
as
Dominic Toretto
2011
Fast Five
as
Dominic Toretto
2009
Los Bandoleros (Video short)
as
Dominic Toretto
2009
The Chronicles of Riddick: Assault on Dark Athena (Video Game)
as
Richard B. Riddick (voice)
2009
Wheelman (Video Game)
as
Milo Burik (voice)
2009
Fast & Furious
as
Dominic Toretto
2006
The Fast and the Furious: Tokyo Drift
as
Dominic Toretto (uncredited)
2006
Find Me Guilty
as
Jackie DiNorscio
2005
The Pacifier
as
Shane Wolfe
2005
GameStar: Die Redaktion (TV Series)
as
Richard B. Riddick
- Zombiejäger (2005) - Richard B. Riddick (voice)
2004
The Chronicles of Riddick: Dark Fury (Video short)
as
Richard B. Riddick (voice)
2004
The Chronicles of Riddick
as
Riddick
2004
The Chronicles of Riddick: Escape from Butcher Bay (Video Game)
as
Richard B. Riddick (voice)
2003
A Man Apart
as
Sean Vetter
2001
Knockaround Guys
as
Taylor Reese
2001
The Fast and the Furious
as
Dominic Toretto
2000
Pitch Black
as
Richard B. Riddick
2000
Boiler Room
as
Chris Varick
2000
The Chronicles of Riddick: Into Pitch Black (TV Movie)
as
Richard B. Riddick
1999
The Iron Giant
as
The Iron Giant (voice)
1998
Saving Private Ryan
as
Private Caparzo
1995
Multi-Facial (Short)
as
Mike
1992
Kwamé: Nastee (Music Video)
as
Boyfriend
1990
Awakenings
as
Hospital Orderly (uncredited)
Director
2012
The Ropes (TV Series) (1 episode)
- Interrogation (2012)
2009
Los Bandoleros (Video short)
2000
Short Diversity 5 (Video short) (segment "Multi-Facial")
Writer
2012
The Ropes (TV Series) (writer - 2 episodes)
- Meet the Boys (2012) - (writer)
- Interrogation (2012) - (writer)
2009
Los Bandoleros (Video short) (written by)
Miscellaneous
2009
The Chronicles of Riddick: Assault on Dark Athena (Video Game) (additional game design)
2004
The Chronicles of Riddick: Escape from Butcher Bay (Video Game) (additional game design)
Soundtrack
2017
The Tonight Show Starring Jimmy Fallon (TV Series) (performer - 1 episode)
- Vin Diesel/Shaquille O'Neal/Pitbull feat. Stephen Marley (2017) - (performer: "Lean on Me" - uncredited)
Thanks
2018
The Children (Short) (thanks)
2014
Typecast (Short) (acknowledgment)
2014
Marvel Studios: Assembling a Universe (TV Movie documentary) (thanks)
2013
Fast & Furious 6: Take Control (Video documentary short) (special thanks)
2013
Micro SD (Video short) (special thanks)
2009
Fast & Furious: Getting the Gang Back Together (Video documentary short) (special thanks)
2009
The Chronicles of Riddick: Assault on Dark Athena (Video Game) (special thanks) / (very special thanks)
2009
Making the 'Fast' Franchise (Video documentary short) (special thanks)
2009
The Fast and the Furious: Quarter Mile at a Time (Video short) (special thanks)
2008
The Assassin (Short) (special thanks)
2004
The Chronicles of Riddick: Escape from Butcher Bay (Video Game) (very special thanks)
Self
-
A Journey to Sundance (Documentary)
as
Self
2009
Entertainment Tonight (TV Series)
as
Self / Self - Furious 7
- ET Halloween Week - Day 1 (2021) - Self
- Soap Stars and Daytime Favorites Collide! (2021) - Self
- Breaking Britney News (2021) - Self
- ET "F9" Blowout! (2021) - Self
- Country Music Tuesday! (2021) - Self
- ET's Bachelor Blowout! (2020) - Self
- ET Super Friday Spectacular! (2020) - Self
2017
The Late Late Show with James Corden (TV Series)
as
Self
- Vin Diesel/Ed Sheeran/Maisie Peters (2022) - Self
- Vin Diesel/Jack Penate (2020) - Self
- Vin Diesel/Eiza Gonzalez/Niall Horan (2020) - Self
- Vin Diesel/Woody Harrelson/Owen Wilson/Deepika Padukone/OK Go (2017) - Self
2020
Hollywood Insider (TV Series)
as
Self
- The Rise and Journey of John Cena - WWE Star Turned Movie Star (2021) - Self
- Dwayne Johnson 'The Rock': Defied All Odds - From Biggest Wrestler to Biggest Actor in the World (2021) - Self
- Fast and Furious 9' Rendezvous at the Premiere & Reactions - Vin Diesel, John Cena, Charlize Theron (2021) - Self
- Fast and Furious 9' Full Commentary & Behind the Scenes + Reactions - Vin Diesel, John Cena (2021) - Self
- The Five Best and Most Influential Asian American Filmmakers in Hollywood (2021) - Self
- Acclaimed Flops: Box Office Isn't Everything - 10 Great Movies That Flopped at the Box Office (2021) - Self
- 32 Facts Marvel Cinematic Universe MCU, Spider-Man, Iron Man, Thor, Avengers, Black Panther & More (2020) - Self
- In Conversation with Vin Diesel on 'Bloodshot' (2020) - Self
- Full Commentary & Reactions from Stars on 'Bloodshot' (2020) - Self
2014
The Tonight Show Starring Jimmy Fallon (TV Series)
as
Self / Self - Guest
- Vin Diesel/Riley Keough/Modest Mouse (2021) - Self
- Vin Diesel/Shaquille O'Neal/Pitbull feat. Stephen Marley (2017) - Self
- Vin Diesel/Norman Reedus/Christine and the Queens (2016) - Self
- Vin Diesel/Selena Gomez (2015) - Self
- Vin Diesel/Carl Reiner/Kobe Bryant/Iggy Azalea and Jennifer Hudson (2015) - Self
- Vin Diesel/Aubrey Plaza/Will.i.am (2014) - Self - Guest
2021
Leute heute (TV Series documentary)
as
Self
- Episode dated 15 July 2021 (2021) - Self
2021
The Late Show with Stephen Colbert (TV Series)
as
Self - Guest
- Vin Diesel/Helen Mirren/Ludacris/John Cena/Tyrese Gibson/Justin Lin/Jordana Brewster/Dominic Monaghan/Billy Boyd (2021) - Self - Guest
2021
Hollywood First Look (TV Series)
as
Self
- Episode #3.52 (2021) - Self
2013
Today (TV Series)
as
Self - Guest
- Episode dated 24 June 2021 (2021) - Self - Guest
- Episode dated 22 June 2021 (2021) - Self - Guest
- Episode dated 31 January 2020 (2020) - Self - Guest
- Episode dated 1 June 2018 (2018) - Self - Guest
- Episode dated 3 May 2018 (2018) - Self - Guest
- Episode dated 10 April 2017 (2017) - Self - Guest
- Episode dated 27 March 2015 (2015) - Self - Guest
- Episode dated 6 May 2013 (2013) - Self - Guest
2021
The Kelly Clarkson Show (TV Series)
as
Self - Guest
- Vin Diesel/Caroline Rhea/Ruth Righi/Jennifer Nettles (2021) - Self - Guest
2020
IMDb on the Scene - Interviews (TV Series)
as
Self - Guest
- F9: The Fast Saga (2021) - Self - Guest
- Bloodshot (2020) - Self - Guest
2017
Access Hollywood (TV Series)
as
Self
- Episode #25.236 (2021) - Self
- Episode #22.202 (2018) - Self
- Episode #21.187 (2017) - Self
2021
The Project (TV Series)
as
Self
- Episode #5.66 (2021) - Self
2021
TryPods: Guilty Pleasures (Podcast Series)
as
Self - Guest
- Vin Diesel Loves My Fair Lady?! (2021) - Self - Guest
2021
Bisping (Documentary)
as
Self
2017
Ok! TV (TV Series)
as
Self
- Episode #7.140 (2020) - Self
- Episode #2.176 (2017) - Self
2020
WGN Morning News (TV Series)
as
Self
- Episode dated 10 March 2020 (2020) - Self
2013
Extra (TV Series)
as
Self
2009
Jimmy Kimmel Live! (TV Series)
as
Self - Guest / Self
- Vin Diesel/Aidy Bryant/Thundercat (2020) - Self
- Vin Diesel/Katy Mixon/Migos (2017) - Self
- Vin Diesel/Van Halen (2015) - Self - Guest
- "Guardians of the Galaxy" Cast/Classixx (2014) - Self - Guest
- Vin Diesel/John Legend (2013) - Self - Guest
- Episode #9.108 (2011) - Self - Guest
- Episode #7.58 (2009) - Self - Guest
2020
WWE's the Bump (TV Series)
as
Self
- WWE The Bump #17 (2020) - Self
2020
The Road to F9: Fast & Furious Fan Fest (TV Special)
as
Self
2019
The Game Awards 2019 (TV Special)
as
Self
2019
The British Academy Britannia Awards (TV Special)
as
Self - Presenter
2019
This Week in Marvel (Podcast Series)
as
Self
- Marvel Studios' Avengers: Endgame World Premiere with This Week in Marvel (2019) - Self
2019
Red Carpet Report (TV Series short)
as
Self
- Avengers Endgame Premiere (2019) - Self
2019
Marvel Studios' Avengers: Endgame LIVE Red Carpet World Premiere (TV Special)
as
Self
2019
50th NAACP Image Awards (TV Special)
as
Self - Presenter
2018
Good Morning Britain (TV Series)
as
Self - Guest
- Episode dated 19 January 2018 (2018) - Self - Guest
2017
One Voice Somos Live: A Concert for Disaster Relief (TV Special)
as
Self
2017
Bonus Round: The Making of 'Guardians of the Galaxy Vol. 2' (Video documentary short)
as
Self
2017
The Fate of the Furious: All About the Stunts (Video documentary short)
as
Self
2017
The Fate of the Furious: Behind-the-Scenes Family (Video documentary short)
as
Self
2017
The Fate of the Furious: Car Culture (Video documentary short)
as
Self
2017
The Fate of the Furious: Heating Up Iceland (Video documentary short)
as
Self
2017
The Fate of the Furious: How to Stop Toretto (Video documentary short)
as
Self
2017
The Fate of the Furious: In the Family (Video documentary short)
as
Self
2017
The Fate of the Furious: The Cuban Spirit (Video documentary short)
as
Self
2017
The Fate of the Furious: Touring the Toy Shop (Video documentary short)
as
Self
2017
The Fate of the Furious: Wrecking Ball (Video documentary short)
as
Self
2017
I Live for This Sh#T!: Stunts (Video documentary short)
as
Self
2017
Indelible Ink: Tattoos (Video documentary short)
as
Self
2017
Opening Pandora's Box: On Location (Video documentary short)
as
Self
2017
Open Ocean Motorcycle Chase (Video documentary short)
as
Self
2017
Rebels, Tyrants & Ghosts: The Cast (Video documentary short)
as
Self
2017
The Xander Zone: Post-Production (Video documentary short)
as
Self
2017
Third Time's the Charm: Xander Returns (Video documentary short)
as
Self
2017
2017 MTV Movie & TV Awards (TV Special)
as
Self - Winner
2014
The Insider (TV Series)
as
Self
- Episode #13.203 (2017) - Self
- Episode #13.190 (2017) - Self
- Episode #12.35 (2015) - Self
- Episode dated 24 March 2015 (2015) - Self
- Episode dated 1 August 2014 (2014) - Self
- Episode dated 30 July 2014 (2014) - Self
- Episode dated 26 July 2014 (2014) - Self
- Episode dated 25 July 2014 (2014) - Self
2005
The Ellen DeGeneres Show (TV Series)
as
Self - Guest / Self
- Vin Diesel/Jenna Dewan-Tatum/Mary J. Blige (2017) - Self
- Episode #3.127 (2006) - Self - Guest
- Episode #2.120 (2005) - Self - Guest
2017
Le gros journal (TV Series)
as
Self
- Episode dated 12 April 2017 (2017) - Self
2003
Live with Kelly and Mark (TV Series)
as
Self - Guest
- Auto Show Week - Day 1 (2017) - Self - Guest
- Guest Co-Host Sam Champion/Vin Diesel/Carole Bayer Sager (2016) - Self - Guest
- Vin Diesel/Amanda Peet/Chef Alfred Portale (2015) - Self - Guest
- Vin Diesel/Maggie Gyllenhaal/Chef Jean-Georges (2014) - Self - Guest
- Episode dated 16 March 2006 (2006) - Self - Guest
- Episode dated 3 March 2005 (2005) - Self - Guest
- Episode dated 4 April 2003 (2003) - Self - Guest
2017
God kveld Norge (TV Series)
as
Self - Interviewee
- Episode dated 8 April 2017 (2017) - Self - Interviewee
2017
FC FaceTime (TV Mini Series)
as
Self - interviewee
- Vin Diesel & Deepika Padukone (2017) - Self - interviewee
2017
xXx: Origins of a Renegade (Video documentary short)
as
Self
2016
The Noite com Danilo Gentili (TV Series)
as
Self
- Thiago Martins (2016) - Self
2016
Game4Paul (TV Special)
as
Self - Guest
2016
2016 MTV Movie Awards (TV Special)
as
Self - Nominee
2016
It's Not You, It's Men (TV Series)
as
Self
- Lost in Translation (2016) - Self
2016
The 42nd Annual People's Choice Awards (TV Special)
as
Self - Nominee & Accepting Award
2005
Good Morning America (TV Series)
as
Self - Guest / Self
- Episode dated 26 October 2015 (2015) - Self - Guest
- Episode dated 29 July 2014 (2014) - Self - Guest
- Episode dated 2 April 2009 (2009) - Self
- Episode dated 3 March 2005 (2005) - Self - Guest
2013
Made in Hollywood (TV Series)
as
Self
- Jem and the Holograms/The Last Witch Hunter/Room (2015) - Self
- Episode #9.39 (2014) - Self
- Episode #8.42 (2013) - Self
- Episode #8.29 (2013) - Self
2013
Weekend Ticket (TV Series short)
as
Self
- Episode #3.137 (2015) - Self
- Episode #1.26 (2013) - Self
2015
Furious 7: A Home in Ruins (Video documentary short)
as
Self
2015
Furious 7: Back to the Starting Line (Video short)
as
Self - 'Dominic Toretto' / Producer
2015
Furious 7: Flying Cars (Video short)
as
Self - 'Dominic Toretto' / Producer
2015
Furious 7: From Pre-Viz to Final (Video documentary short)
as
Self
2015
Furious 7: Inside the Fight (Video short)
as
Self - 'Dominic Toretto' / Producer
2015
Furious 7: Jeff Imada, Up Close and Personal (Video documentary short)
as
Self
2015
Furious 7: Race Wars (Video short)
as
Self - 'Dominic Toretto' / Producer
2015
Furious 7: Shooting in Abu Dhabi (Video documentary short)
as
Self
2015
Making of Fast & Furious Supercharged Ride (Video short)
as
Self
2015
The Cars of Furious 7 (Video short)
as
Self - 'Dominic Toretto' / Producer
2015
Teen Choice Awards 2015 (TV Special)
as
Self - Accepting Award
2015
2015 MTV Movie Awards (TV Special)
as
Self - Nominee & Presenter
2015
The Talk (TV Series)
as
Self - Guest
- Guest Co-Host Boy George/Vin Diesel/Jenny Hutt/Chef Alejandra Schrader (2015) - Self - Guest
2015
Fast and Furious: Back Under the Hood (Video documentary short)
as
Self
2015
Fast and Furious: Cast Favorites (Video documentary short)
as
Self
2015
Fast and Furious: Fast Cars! (Video documentary short)
as
Self
2015
Fast and Furious: Mapping Fast & Furious (Video documentary short)
as
Self
2015
Fast and Furious: Restrospective (Video documentary short)
as
Self
2015
Hitlåtens historia (TV Series documentary)
as
Self - Skådespelare
- Hooked on a Feeling - Björn Skifs & Blåblus (2015) - Self - Skådespelare
2015
Snoop & Son: A Dad's Dream (TV Mini Series documentary)
as
Narrator (2015)
2014
Guide to the Galaxy with James Gunn (Video documentary short)
as
Self
2014
The Intergalactic Visual Effects of 'Guardians of the Galaxy' (Video documentary short)
as
Self
2014
Sit Down with the Stars (TV Series)
as
Self
- Guardians of the Galaxy (2014) - Self
2014
Journey to Sundance (Documentary)
as
Self
2014
IMDb: What to Watch (TV Series documentary)
as
Self
- Guardians of the Galaxy (2014) - Self
2014
Marvel Studios: Assembling a Universe (TV Movie documentary)
as
Self - Voice of Groot
2014
45th NAACP Image Awards (TV Special)
as
Self
2014
Riddick: Meet the Mercs (Video documentary short)
as
Self
2014
Riddick: The Twohy Touch (Video documentary short)
as
Self
2014
Vin's Riddick (Video documentary short)
as
Self
2013
Close Up (TV Series documentary)
as
Self - Interviewee
- Vin Diesel (2013) - Self - Interviewee
2013
Fast & Furious 6 Special (TV Movie documentary)
as
Self
2013
Fast & Furious 6: Take Control (Video documentary short)
as
Self - 'Dominic Toretto' / Producer
2013
Hand to Hand Fury (Video documentary short)
as
Self - 'Dominic Toretto' / Producer
2013
It's All About the Cars (Video documentary short)
as
Self - 'Dominic Toretto' / Producer
2013
Planes, Tanks and Automobiles (Video documentary short)
as
Self - 'Dominic Toretto' / Producer
2013
The Making of Fast & Furious 6 (Video documentary short)
as
Self - 'Dominic Toretto' / Producer
2013
The Late Late Show with Craig Ferguson (TV Series)
as
Self - Guest
- Vin Diesel; Sara Gilbert (2013) - Self - Guest
2013
Young Hollywood (TV Series)
as
Self
- Vin Diesel Rolls the Dice for 'Riddick' (2013) - Self
2013
Nerd HQ (TV Series)
as
Self
- Riddick Nerd HQ Exclusive Panel - Vin Diesel, Katee Sackhoff, David Twohy (2013) - Self
2013
Coffee Break (TV Series)
- Vin Diesel (2013)
2013
Guys Choice Awards 2013 (TV Special)
as
Self
2011
Janela Indiscreta (TV Series)
as
Self
- Episode #1.169 (2013) - Self
- Episode #1.63 (2011) - Self
2013
Vivir de cine (TV Series)
as
Self
- Episode #1.30 (2013) - Self
2013
Conan (TV Series)
as
Self - Guest
- The Illegitimate Rise of Steve Bastard (2013) - Self - Guest
2001
The Tonight Show with Jay Leno (TV Series)
as
Self - Guest
- Episode #21.152 (2013) - Self - Guest
- Episode #19.121 (2011) - Self - Guest
- Episode #17.54 (2009) - Self - Guest
- Episode #14.42 (2006) - Self - Guest
- Episode #13.37 (2005) - Self - Guest
- Episode #12.100 (2004) - Self - Guest
- Episode #10.129 (2002) - Self - Guest
- Episode #9.115 (2001) - Self - Guest
2013
The Jonathan Ross Show (TV Series)
as
Self - Guest
- Vin Diesel, Jamie & Louise Redknapp, Yoko Ono (2013) - Self - Guest
1998
HBO First Look (TV Series documentary short)
as
Self
- Fast & Furious 6 (2013) - Self
- Fast & Furious (2009)
- Into the Breach: 'Saving Private Ryan' (1998) - Self
2013
2013 MTV Movie Awards (TV Special)
as
Self - Presenter
2011
Fucking Kassovitz (Video documentary)
as
Self
2011
Fast Five: A New Set of Wheels (Video documentary short)
as
Self - 'Dominic Toretto' / Producer
2011
Fast Five: Brian O'Conner, from Fed to Con (Video documentary short)
as
Self - 'Dominic Toretto' / Producer
2011
Fast Five: Dom's Journey (Video documentary short)
as
Self - 'Dominic Toretto' / Producer
2011
Fast Five: Dom vs. Hobbs (Video documentary short)
as
Self - 'Dominic Toretto' / Producer
2011
Fast Five: Enter Federal Agent Hobbs (Video documentary short)
as
Self - 'Dominic Toretto' / Producer
2011
Fast Five: Inside the Vault Chase (Video documentary short)
as
Self - 'Dominic Toretto' / Producer
2011
Fast Five: On Set with Director Justin Lin (Video documentary short)
as
Self - 'Dominic Toretto' / Producer
2011
Fast Five: Reuniting the Team (Video documentary short)
as
Self - 'Dominic Toretto' / Producer
2011
Fast Five: The Big Train Heist (Video documentary short)
as
Self - 'Dominic Toretto' / Producer
2011
Fast Five: Tyrese TV (Video short)
as
Self - 'Dominic Toretto' / Producer
2011
Bastidores (TV Series)
as
Self
- Episode dated 29 April 2011 (2011) - Self
2011
Attack of the Show! (TV Series)
as
Self - Guest
- Episode dated 28 April 2011 (2011) - Self - Guest
- Episode dated 27 April 2011 (2011) - Self - Guest
2011
Cinema 3 (TV Series)
as
Self - Interviewee
- Episode dated 28 April 2011 (2011) - Self - Interviewee
2011
El hormiguero (TV Series)
as
Self - Guest
- Episode dated 26 April 2011 (2011) - Self - Guest
2011
The Project (TV Series)
as
Self - Guest
- Episode #1.439 (2011) - Self - Guest
2011
Fast & Furious Five Special (TV Special)
as
Self
2011
CQC: Custe o Que Custar (TV Series)
as
Self
- Episode #4.6 (2011) - Self
2011
Domingo Espetacular (TV Series)
as
Self
- Episode dated 17 April 2011 (2011) - Self
2011
Legendários (TV Series)
as
Self
- Episode dated 17 April 2011 (2011) - Self
2011
Pânico na TV (TV Series)
as
Self
- Episode dated 17 April 2011 (2011) - Self
2010
The Role That Changed My Life (TV Series documentary)
as
Self
- I Was an Adrenaline Junkie (2010) - Self
2009
Fashion News Live (TV Series)
as
Self
- Episode #7.47 (2010) - Self
- Episode #6.47 (2009) - Self
2009
The Movie Loft (TV Series)
as
Self
- Episode dated 1 September 2009 (2009) - Self
- Episode dated 13 August 2009 (2009) - Self
2009
Fast & Furious: Driving School with Vin Diesel (Video documentary short)
as
Self - 'Dominic Toretto' / Producer
2009
Fast & Furious: Getting the Gang Back Together (Video documentary short)
as
Self - 'Dominic Toretto' / Producer
2009
Fast & Furious: Races and Chases (Video documentary short)
as
Self - 'Dominic Toretto' / Producer
2009
Fast & Furious: Shooting the Big Rig Heist (Video documentary short)
as
Self - 'Dominic Toretto' / Producer
2009
South of the Border: Filming in Mexico (Video documentary short)
as
Self - 'Dominic Toretto' / Producer
2009
Under the Hood: Muscle Cars (Video documentary short)
as
Self - 'Dominic Toretto' / Producer
2009
Quelli che... il calcio (TV Series)
as
Self
- Episode #16.29 (2009) - Self
2009
Making of... (TV Series documentary)
- Fast and Furious (2009)
2008
Up Close with Carrie Keagan (TV Series)
as
Self - Guest
- Episode dated 1 April 2009 (2009) - Self - Guest
- Episode dated 27 August 2008 (2008) - Self - Guest
2009
Making the 'Fast' Franchise (Video documentary short)
as
Self - 'Dominic'
2009
The Fast and the Furious: Dom's Charger (Video short)
as
Self - 'Dominic'
2009
Friday Night with Jonathan Ross (TV Series)
as
Self - Guest
- Episode #16.8 (2009) - Self - Guest
2006
Le grand journal de Canal+ (TV Series documentary)
as
Self
- Episode dated 18 March 2009 (2009) - Self
- Episode dated 7 September 2006 (2006) - Self
2009
TV total (TV Series)
as
Self
- Episode dated 16 March 2009 (2009) - Self
2008
Samuel L. Jackson: An American Cinematheque Tribute (TV Movie documentary)
as
Self
2003
Late Night with Conan O'Brien (TV Series)
as
Self - Guest
- Vin Diesel/Dave Attell/The Virgins (2008) - Self - Guest
- Vin Diesel/Jamie Lynn DiScala/We Are Scientists (2006) - Self - Guest
- Vin Diesel/Fred Armisen/Low Millions (2005) - Self - Guest
- Vin Diesel/Shannen Doherty/Leo Allen (2003) - Self - Guest
2006
Sexiest... (TV Series)
as
Self
- Action Heroes (2006) - Self
2006
The Reichen Show (TV Series)
as
Self
- Episode dated 31 March 2006 (2006) - Self
2006
Shootout (TV Series)
as
Self
- Episode #3.22 (2006) - Self
2000
The Daily Show (TV Series)
as
Self - Guest
- Vin Diesel (2006) - Self - Guest
- Vin Diesel (2002) - Self - Guest
- Vin Diesel (2000) - Self - Guest
2003
Late Show with David Letterman (TV Series)
as
Self - Guest
- Episode dated 15 March 2006 (2006) - Self - Guest
- Episode dated 2 March 2005 (2005) - Self - Guest
- Episode dated 3 April 2003 (2003) - Self - Guest
2006
2006 Independent Spirit Awards (TV Special)
as
Self - Presenter
2005
2005 MTV Movie Awards (TV Special)
as
Self - Presenter
2005
MTV Movie Awards 2005 Pre-Show (TV Special)
as
Self
2005
Caiga quien caiga (TV Series)
as
Self
- Episode dated 8 April 2005 (2005) - Self
2005
The Contender (TV Series)
as
Self
- Betrayed (2005) - Self (uncredited)
2005
106 & Park (TV Series)
as
Self
- Episode dated 3 March 2005 (2005) - Self
2004
The Chronicles of Riddick: Creation of New Mecca (Video documentary short)
as
Self
2004
The Chronicles of Riddick: Keep What You Kill (Video documentary short)
as
Self
2004
The Chronicles of Riddick: Riddick Rises (Video documentary short)
as
Self
2004
Vin Diesel's Guided Tour (Video documentary short)
as
Self
2004
Dark Fury: Into the Light (Video short)
as
Self
2004
From Pitch Black to the Chronicles of Riddick: Bridging the Gap (Video documentary short)
as
Self
2004
2004 MTV Movie Awards (TV Special)
as
Self - Presenter
2004
Sci-Fi Channel: The Lowdown - The Chronicles of Riddick (TV Movie documentary)
as
Riddick
2004
Pitch Black: A View Into the Dark (Video documentary short)
as
Self
2004
Pitch Black: Johns' Chase Log (Video short)
as
Self
2004
The Chronicles of Riddick: Visual Encyclopedia (Video short)
as
Self
2004
'Saving Private Ryan': Boot Camp (Video documentary short)
as
Self
2004
'Saving Private Ryan': Miller and His Platoon (Video documentary short)
as
Self
2004
'Saving Private Ryan': Re-Creating Omaha Beach (Video documentary short)
as
Self
2003
MTV Europe Music Awards Edinburgh 03 (TV Special)
as
Self - Co-Host
2003
Tinseltown TV (TV Series)
as
Self
- Episode dated 30 August 2003 (2003) - Self
2003
34th NAACP Image Awards (TV Special)
as
Self
2002
Designing the World of 'xXx' (Video documentary short)
as
Self
2002
Player$ (TV Series)
as
Self
- XXx (2002) - Self
2002
xXx: A Filmmaker's Diary (Video documentary short)
as
Self
2002
VH1 Big in 2002 Awards (TV Special)
as
Self
2002
RI:SE (TV Series)
as
Self
- Episode #1.122 (2002) - Self
2001
taff (TV Series)
as
Self
- Episode dated 9 October 2002 (2002) - Self
- Episode dated 18 October 2001 (2001) - Self
2002
Hyper show (TV Series documentary)
as
Self
- Episode dated 3 October 2002 (2002) - Self
2001
The Late Late Show with Craig Kilborn (TV Series)
as
Self - Guest
- Episode dated 7 August 2002 (2002) - Self - Guest
- Episode dated 26 July 2001 (2001) - Self - Guest
2002
Starz on the Set: 'xXx' (TV Short documentary)
as
Self
2002
2002 MTV Movie Awards (TV Special)
as
Self - Winner & Presenter
2002
Rank (TV Series documentary)
as
Self
- 25 Toughest Stars (2002) - Self
2002
The Making of 'the Fast and the Furious' (Video short)
as
Self - 'Dominic'
2001
Playboy Exposed: Playboy Mansion Parties Uncensored (Video documentary)
as
Self
2001
The Ninth Annual Diversity Awards (TV Special)
as
Self
2001
+ de cinéma (TV Series documentary short)
as
Self
- Episode dated 20 September 2001 (2001) - Self
2001
Young Hollywood Awards (TV Special)
as
Self
2000
Raveworld: 'Pitch Black' Event Webcast (Video documentary short)
as
Self
2000
The Making of 'Pitch Black' (Video documentary short)
as
Self
2000
The Making of 'The Iron Giant' (TV Movie documentary)
as
Self - Host
2000
The Panel (TV Series)
as
Self
- Episode #3.11 (2000) - Self
2000
2000 Blockbuster Entertainment Awards (TV Special documentary)
as
Self
1998
Into the Breach: 'Saving Private Ryan' (Video documentary short)
as
Self
1984
Breakin' in the USA: Break Dancing and Electric Boogie Taught by the Pros (Video documentary)(as Mark Vincent)
Archive Footage
2023
Icons Unearthed (TV Series documentary)
as
Self
- Icons Unearthed: Fast & Furious - Blast Off (2023) - Self
- Icons Unearthed: Fast & Furious - A Heist? (2023) - Self
- Icons Unearthed: Fast & Furious - The Tune-Up (2023) - Self
- Icons Unearthed: Fast & Furious - Racer X (2023) - Self
2014
Entertainment Tonight (TV Series)
as
Self
- Will Smith and Jada Pinkett Smith After the Table (2020) - Self
- ET's at the Avengers: Endgame Premiere! (2019) - Self
2022
The Talk (TV Series)
as
Self
- Natalie Morales' Birthday (2022) - Self
2021
H3 Podcast (Podcast Series)
as
Self
- Mr. Beast Sued by Netflix & Nikocado Responds to Us - After Dark #60 (2021) - Self
2021
The Curse of Von Dutch: A Brand to Die For (TV Mini Series documentary)
as
Self - Actor
- The Art of War (2021) - Self - Actor
2021
All the Streets Are Silent: The Convergence of Hip Hop and Skateboarding (1987-1997) (Documentary)
as
Self - Bouncer, Mars
2015
Extra (TV Series)
as
Self
- Episode #26.84 (2019) - Self
- Episode #23.211 (2017) - Self
- Episode #23.198 (2017) - Self
- Episode #23.156 (2017) - Self
- Episode dated 21 November 2015 (2015) - Self
- Episode dated 17 October 2015 (2015) - Self
- Episode #21.246 (2015) - Self
- RD (2015) - Self
2019
Hollywood's Stories (TV Series documentary)
as
Self
- Paul Walker Fast Furious and Tragic (2019) - Self
2017
Hell's Club Part 2. Another Night (Video short)
as
Clients (as Groot)
2017
The Insider (TV Series)
as
Self
- Episode #13.186 (2017) - Self
2017
Collision Course (TV Series documentary)
as
Self
- Paul Walker: Collision Course (2017) - Self (uncredited)
2017
Access Hollywood (TV Series)
as
Self
- Episode #21.126 (2017) - Self
2015
Ok! TV (TV Series)
as
Self
- Episode dated 16 October 2015 (2015) - Self
2015
Furious 7: Snatch and Grab (Video short)
as
Self - 'Dominic Toretto' / Producer
2015
Furious 7: Tower Jumps (Video short)
as
Self - 'Dominic Toretto' / Producer
2015
Inside Edition (TV Series documentary)
as
Self
- Episode dated 17 August 2015 (2015) - Self
- Episode #26.151 (2015) - Self
2013
Chelsea Lately (TV Series)
as
Self
- Episode #8.16 (2014) - Self
- Episode #7.79 (2013) - Self
2013
Movie Guide (TV Series)
as
Riddick / Dominic Toretto
- Movie Guide 2: Part 6 (2013) - Riddick
- Movie Guide: Part 1 (2013) - Dominic Toretto
2012
Flirting with Danger (Documentary)
as
Self - Fast & Furious
2006
Headline News (TV Series)
as
Pvt. Adrian Carpazzo / Taylor Reese
- Episode dated 13 July 2006 (2006) - Pvt. Adrian Carpazzo / Taylor Reese (uncredited)
2005
Best Week Ever with Paul F. Tompkins (TV Series)
as
Self
- Michael Jackson trial, the OC and More (2005) - Self
2005
The 77th Annual Academy Awards (TV Special)
as
Self (uncredited)
2003
Turbo Charged Prelude to 2 Fast 2 Furious (Video short)
as
Dominic Toretto (uncredited)
References
Vin Diesel Wikipedia
(Text) CC BY-SA