Nationality

Canadian, British

Years active

1995–present







Full Name

Robert Scott Speedman

Born

September 1, 1975 (age 40) (

1975-09-01

)

Alma mater

University of TorontoYork University

Parents

Roy Speedman, Mary Campbell

Education

Neighborhood Playhouse School of the Theatre, Earl Haig Secondary School,

University of Toronto

, York University

Movies and TV shows

Felicity, Underworld, Underworld: Evolution, The Captive,

The Strangers




Similar People

Len Wiseman, Kate Beckinsale,

Keri Russell

, Michael Sheen, Atom Egoyan
Adoration interview with scott speedman
Robert Scott Speedman (born September 1, 1975) is a British-Canadian film and television actor. He is known for playing Ben Covington in the coming-of-age drama television series Felicity and Lycan–Vampire hybrid Michael Corvin in the gothic horror–action Underworld films. His other film work includes Duets, Dark Blue, xXx: State of the Union, Anamorph, The Strangers, Barney's Version, The Vow, and The Monster. He currently stars as Barry "Baz" Blackwell in the TNT crime drama series, Animal Kingdom.
Contents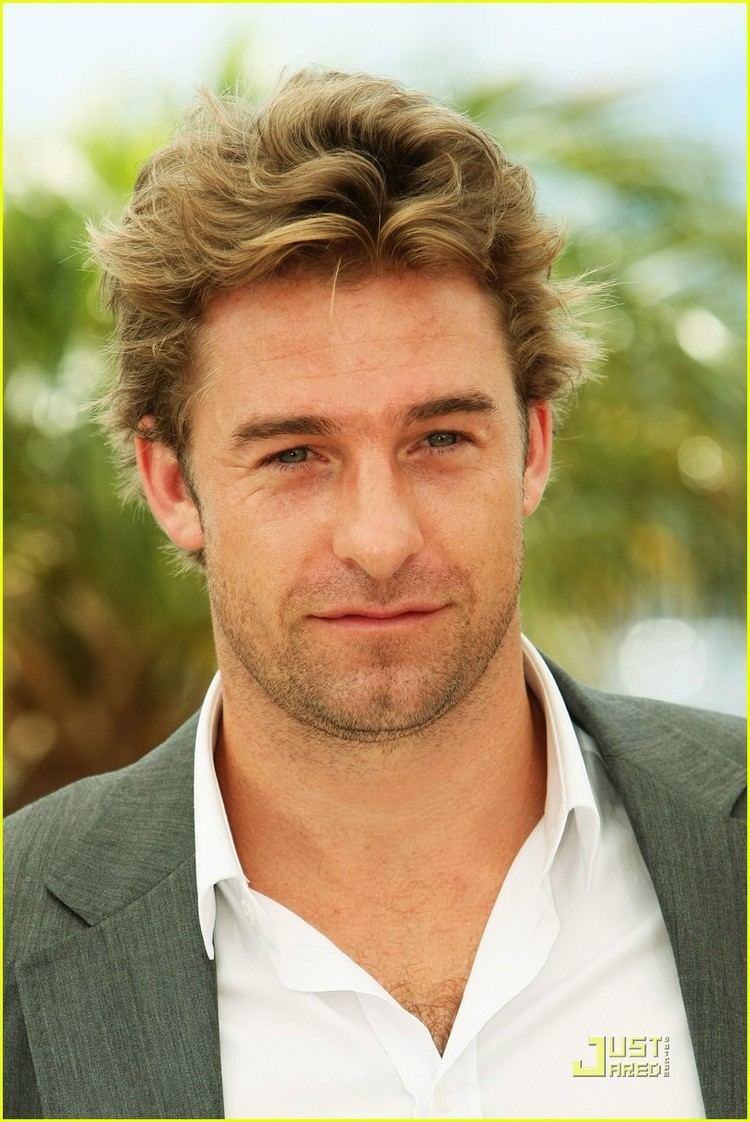 Early life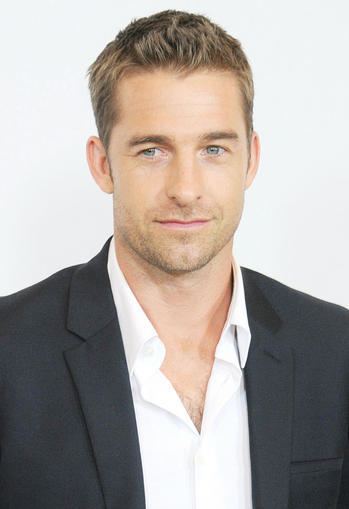 Speedman was born in London, to Scottish parents Mary (Campbell), a primary school teacher and champion runner, and Roy Speedman (1944–1999), a department store buyer. His sister, Tracey, died from cancer on February 8, 2016. At the age of four, he and his family moved to Toronto, Ontario. He was a competitive swimmer who attended Earl Haig Secondary School's now defunct gifted athlete program. As a member of the Canadian Junior National Swim Team, Speedman placed ninth at the 1992 Olympic trials. Suffering a neck injury soon after, he was forced to leave the sport. To find a new focus outside of athletics, Speedman became interested in acting. He went on to attend the University of Toronto and York University to study his craft.
Career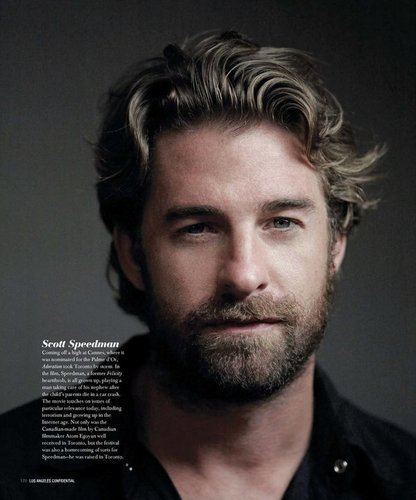 Encouraged by a friend to appear on Speaker's Corner, a viewer open-forum run by Toronto's Citytv, Speedman expressed interest in auditioning for the role of Robin in the film Batman Forever, which was being cast in Toronto at the time. Though the appearance earned him an audition, Speedman was not cast in the role, which was ultimately given to Chris O'Donnell. The audition did, however, give Speedman the exposure he needed and he quickly arranged an agent and began auditioning for Canadian television and film roles.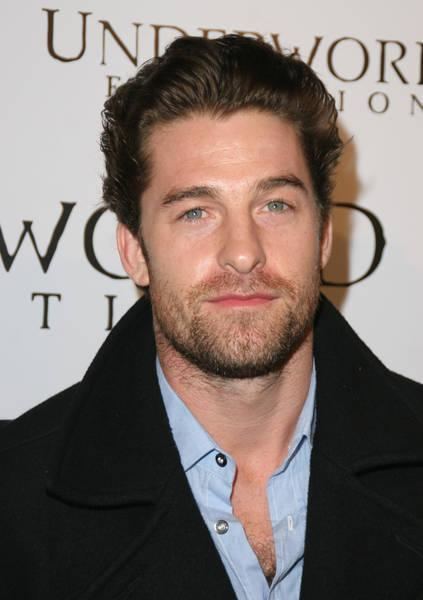 Speedman's TV debut came in 1995 with the Canadian series Net Worth. After appearing in several small TV roles, Speedman decided to go to New York City to study for a short time at the Neighborhood Playhouse before dropping out and returning home to Toronto. His big break came when he got a call from an American casting agent who wanted him to audition for a new series called Felicity. Portraying brooding college student Ben Covington opposite overnight star Keri Russell as Felicity, Speedman received much acclaim on the popular series. Soon after Felicity, Speedman began to get offers for more prominent roles while working on the series. In 2000, Speedman was given the role of Billy Hannan opposite Gwyneth Paltrow in the film Duets.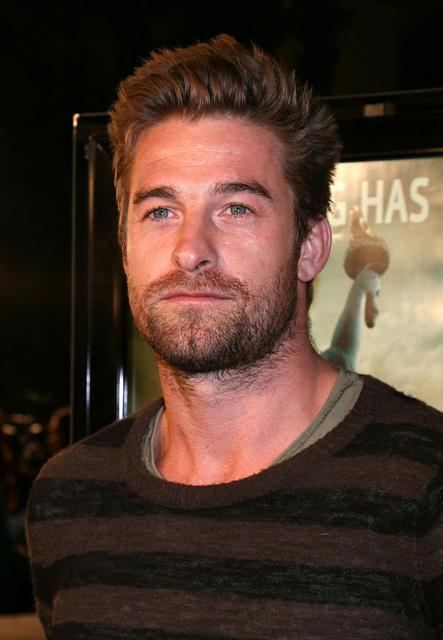 After ending a four-year run on Felicity, Speedman quickly found success in film. In 2002, he was cast in his first major starring role in a feature, portraying an inexperienced LAPD detective caught in a web of corruption, opposite Kurt Russell, in the police drama Dark Blue. Next, Speedman portrayed the husband of a terminally ill woman opposite fellow Canadian and high-school alumna Sarah Polley in the independent drama My Life Without Me. Speedman won a "Golden Wave Award" for his work on the film.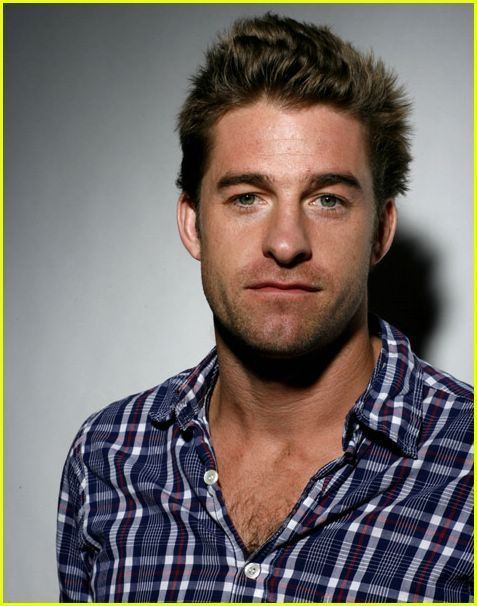 Later in 2003, Speedman starred opposite Kate Beckinsale in the supernatural thriller Underworld. Making an impression on audiences in the stylized vampire-werewolf film, Speedman was honored with a Saturn Award in the category "Cinescape Face of the Future Award". Then, he went on to star alongside James Marsden in the thriller The 24th Day and Ice Cube in xXx: State of the Union. Upon the success of the first Underworld film, Speedman reprised his role as Michael Corvin in the 2006 sequel Underworld: Evolution. He appeared alongside Willem Dafoe in Anamorph and Wes Bentley in Weirdsville. Speedman appeared with Liv Tyler in the 2008 horror–thriller The Strangers, and also alongside Rachel Blanchard in Adoration, directed by Atom Egoyan.
In July 2009, it was reported that Speedman was to star alongside Dustin Hoffman among others in the film adaption of Barney's Version. Pre-production began in August 2009, and filming took place in Rome, New York and Canada. Speedman also starred in the independent Western The Last Rites of Ransom Pride alongside Lizzy Caplan and Dwight Yoakam. Archive footage of Speedman from the previous Underworld films was used in the 2012 & 2016 sequels, Awakening and Blood Wars; his facial likeness was superimposed on a stand-in for his character's brief role in the film. He had a supporting role as Jeremy in The Vow.
Speedman last starred as XO Sam Kendal in the ABC military drama series Last Resort, which premiered on September 27, 2012.
In June 2013, Speedman was selected to star in Ryan Murphy's HBO production called Open alongside Wes Bentley. In 2014, he co-starred with Julia Stiles in Lluís Quílez Sala thriller film Out of the Dark. He starred in various independent films such as Barefoot, The Captive, and The Monster.
He stars as Barry "Baz" Blackwell in the TNT crime drama series Animal Kingdom.
Filmography
Actor
-
Cellar Door (post-production)
2018
Grey's Anatomy (TV Series)
as
Dr. Nick Marsh
- Happily Ever After? (2023) - Dr. Nick Marsh
- Wedding Bell Blues (2023) - Dr. Nick Marsh
- Ready to Run (2023) - Dr. Nick Marsh
- Come Fly With Me (2023) - Dr. Nick Marsh
- Pick Yourself Up (2023) - Dr. Nick Marsh
- Training Day (2023) - Dr. Nick Marsh
- I'll Follow the Sun (2023) - Dr. Nick Marsh
- Thunderstruck (2022) - Dr. Nick Marsh
- When I Get to the Border (2022) - Dr. Nick Marsh (credit only)
- Haunted (2022) - Dr. Nick Marsh
- Let's Talk About Sex (2022) - Dr. Nick Marsh
- Wasn't Expecting That (2022) - Dr. Nick Marsh
- Everything Has Changed (2022) - Dr. Nick Marsh
- You Are the Blood (2022) - Dr. Nick Marsh
- Out for Blood (2022) - Dr. Nick Marsh
- Stronger Than Hate (2022) - Dr. Nick Marsh
- I'll Cover You (2022) - Dr. Nick Marsh
- Should I Stay or Should I Go (2022) - Dr. Nick Marsh
- Put It to the Test (2022) - Dr. Nick Marsh
- Road Trippin' (2022) - Dr. Nick Marsh (credit only)
- Put the Squeeze on Me (2022) - Dr. Nick Marsh
- The Makings of You (2022) - Dr. Nick Marsh
- Legacy (2022) - Dr. Nick Marsh
- Living in a House Divided (2022) - Dr. Nick Marsh
- No Time to Die (2022) - Dr. Nick Marsh
- It Came Upon a Midnight Clear (2021) - Dr. Nick Marsh (credit only)
- Today Was a Fairytale (2021) - Dr. Nick Marsh
- Every Day Is a Holiday (With You) (2021) - Dr. Nick Marsh
- Bottle Up and Explode! (2021) - Dr. Nick Marsh
- With a Little Help from My Friends (2021) - Dr. Nick Marsh
- Hotter Than Hell (2021) - Dr. Nick Marsh (credit only)
- One Day Like This (2018) - Dr. Nick Marsh
2016
Animal Kingdom (TV Series)
as
Barry 'Baz' Blackwell
- Hit and Run (2022) - Barry 'Baz' Blackwell
- The Center Will Hold (2018) - Barry 'Baz' Blackwell
- The Killing (2018) - Barry 'Baz' Blackwell
- Betrayal (2017) - Barry 'Baz' Blackwell
- You Will Be Gutted (2017) - Barry 'Baz' Blackwell
- The Leopard (2017) - Barry 'Baz' Blackwell
- Treasure (2017) - Barry 'Baz' Blackwell
- Custody (2017) - Barry 'Baz' Blackwell
- Grace (2017) - Barry 'Baz' Blackwell
- Dig (2017) - Barry 'Baz' Blackwell
- Cry Havoc (2017) - Barry 'Baz' Blackwell
- Forgive Us Our Trespasses (2017) - Barry 'Baz' Blackwell
- Broken Boards (2017) - Barry 'Baz' Blackwell
- Bleed for It (2017) - Barry 'Baz' Blackwell
- Karma (2017) - Barry 'Baz' Blackwell
- Eat What You Kill (2017) - Barry 'Baz' Blackwell
- What Have You Done (2016) - Barry 'Baz' Blackwell
- Judas Kiss (2016) - Barry 'Baz' Blackwell
- Man In (2016) - Barry 'Baz' Blackwell
- Goddamn Animals (2016) - Barry 'Baz' Blackwell
- Child Care (2016) - Barry 'Baz' Blackwell
- Flesh Is Weak (2016) - Barry 'Baz' Blackwell
- Dead to Me (2016) - Barry 'Baz' Blackwell
- Stay Close, Stick Together (2016) - Barry 'Baz' Blackwell
- We Don't Hurt People (2016) - Barry 'Baz' Blackwell
- Pilot (2016) - Barry 'Baz' Blackwell
2022
Crimes of the Future
as
Lang Dotrice
2022
Sharp Stick
as
Vance Leroy
2021
You (TV Series)
as
Matthew Engler / Matthew
- So I Married an Axe Murderer (2021) - Matthew Engler
- Missing White Woman Syndrome (2021) - Matthew Engler
- Hands Across Madre Linda (2021) - Matthew Engler
- Into the Woods (2021) - Matthew
- W.O.M.B. (2021) - Matthew Engler
- We're All Mad Here (2021) - Matthew Engler
- Swing and a Miss (2021) - Matthew Engler
- Red Flag (2021) - Matthew Engler
- What Is Love? (2021) - Matthew Engler
- And They Lived Happily Ever After (2021) - Matthew Engler
2021
Best Sellers
as
Jack Sinclair
2014
Open (TV Movie)
as
Jonathan
2014
The Captive
as
Jeffrey Cornwall
2012
Last Resort (TV Series)
as
XO Sam Kendal
- Controlled Flight Into Terrain (2013) - XO Sam Kendal
- The Pointy End of the Spear (2013) - XO Sam Kendal
- Damn the Torpedoes (2013) - XO Sam Kendal
- Blue Water (2012) - XO Sam Kendal
- Cinderella Liberty (2012) - XO Sam Kendal
- Big Chicken Dinner (2012) - XO Sam Kendal
- Nuke It Out (2012) - XO Sam Kendal
- Another Fine Navy Day (2012) - XO Sam Kendal
- Skeleton Crew (2012) - XO Sam Kendal
- Voluntold (2012) - XO Sam Kendal
- Eight Bells (2012) - XO Sam Kendal
- Blue on Blue (2012) - XO Sam Kendal
- Captain (2012) - XO Sam Kendal
2011
Citizen Gangster
as
Edwin Boyd
2011
The Moth Diaries
as
Mr. Davies
2010
Good Neighbours
as
Spencer
2010
The Last Rites of Ransom Pride
as
Ransom Pride
2010
Barney's Version
as
Boogie
2008
The Strangers
as
James Hoyt
2006
Underworld: Evolution
as
Michael
2005
xXx: State of the Union
as
Agent Kyle Christopher Steele
2003
My Life Without Me
as
Don
2002
Dark Blue
as
Bobby Keough
1998
Felicity (TV Series)
as
Ben Covington
- Felicity Interrupted (2002) - Ben Covington
- Back to the Future (2002) - Ben Covington
- Spin the Bottle (2002) - Ben Covington
- The Power of the Ex (2002) - Ben Covington
- Time Will Tell (2002) - Ben Covington
- The Graduate (2002) - Ben Covington
- Ben Don't Leave (2002) - Ben Covington
- The Paper Chase (2002) - Ben Covington
- Raising Arizona (2002) - Ben Covington
- Kiss and Tell (2002) - Ben Covington
- Future Shock (2002) - Ben Covington
- A Perfect Match (2001) - Ben Covington
- Fire (2001) - Ben Covington
- Moving On (2001) - Ben Covington
- The Last Thanksgiving (2001) - Ben Covington
- The Storm (2001) - Ben Covington
- Oops- Noel Did It Again (2001) - Ben Covington
- Boooz (2001) - Ben Covington
- Miss Conception (2001) - Ben Covington
- Your Money or Your Wife (2001) - Ben Covington
- My Best Friend's Wedding (2001) - Ben Covington
- The Declaration (2001) - Ben Covington
- The Last Summer Ever (2001) - Ben Covington
- It's Raining Men (2001) - Ben Covington
- Senioritis (2001) - Ben Covington
- The Break-Up Kit (2001) - Ben Covington
- Blackout (2001) - Ben Covington
- Girlfight (2001) - Ben Covington
- And to All a Good Night (2000) - Ben Covington
- Final Touches (2000) - Ben Covington
- James and the Giant Piece (2000) - Ben Covington
- A Good Egg (2000) - Ben Covington
- Kissing Mr. Covington (2000) - Ben Covington
- One Ball, Two Strikes (2000) - Ben Covington
- Surprise (2000) - Ben Covington
- Greeks and Geeks (2000) - Ben Covington
- Hello, I Must Be Going (2000) - Ben Covington
- The Anti-Natalie Intervention (2000) - Ben Covington
- The Christening (2000) - Ben Covington
- The Biggest Deal There Is (2000) - Ben Covington
- Final Answer (2000) - Ben Covington
- The Aretha Theory (2000) - Ben Covington
- Ben Was Here (2000) - Ben Covington
- Running Mates (2000) - Ben Covington
- Party Lines (2000) - Ben Covington
- Docuventary II (2000) - Ben Covington
- Revolutions (2000) - Ben Covington
- Things Change (2000) - Ben Covington
- True Colors (2000) - Ben Covington
- Truth or Consequences (2000) - Ben Covington
- The Slump (2000) - Ben Covington
- Help for the Lovelorn (2000) - Ben Covington
- Great Expectations (2000) - Ben Covington
- Portraits (1999) - Ben Covington
- Family Affairs (1999) - Ben Covington
- Getting Lucky (1999) - Ben Covington
- The Love Bug (1999) - Ben Covington
- Crash (1999) - Ben Covington
- The Depths (1999) - Ben Covington
- Ancient History (1999) - Ben Covington
- The List (1999) - Ben Covington
- Sophomoric (1999) - Ben Covington
- Felicity Was Here (1999) - Ben Covington
- The Force (1999) - Ben Covington
- Connections (1999) - Ben Covington
- Docuventary (1999) - Ben Covington
- Happy Birthday (1999) - Ben Covington
- Assassins (1999) - Ben Covington
- The Fugue (1999) - Ben Covington
- Love and Marriage (1999) - Ben Covington
- Todd Mulcahy: Part 2 (1999) - Ben Covington
- Todd Mulcahy: Part 1 (1999) - Ben Covington
- Friends (1999) - Ben Covington
- Gimme an O! (1999) - Ben Covington
- Finally (1998) - Ben Covington
- Thanksgiving (1998) - Ben Covington
- Drawing the Line: Part 2 (1998) - Ben Covington
- Drawing the Line: Part 1 (1998) - Ben Covington
- Cheating (1998) - Ben Covington
- Spooked (1998) - Ben Covington
- Boggled (1998) - Ben Covington
- Hot Objects (1998) - Ben Covington
- The Last Stand (1998) - Ben Covington
- Pilot (1998) - Ben Covington
1998
Rescuers: Stories of Courage: Two Couples (TV Movie)
as
Patric (segment "Marie Taquet")
1997
Ursa Major (Short)
as
Jason
1997
Every 9 Seconds (TV Movie)
as
Greg
1997
What Happened to Bobby Earl? (TV Movie)
as
Steve Talbert
1997
Dead Silence (TV Movie)
as
Officer Stevie Cardy
1996
Giant Mine (TV Movie)
as
Spanky Riggs
1996
Can I Get a Witness? (Short)
1996
A Brother's Promise: The Dan Jansen Story (TV Movie)
as
Andy Gables
1996
Goosebumps (TV Series)
as
Officer Madison
- Say Cheese and Die (1996) - Officer Madison
1995
Net Worth (TV Movie)
as
Rookie
1995
Nancy Drew (TV Series)
as
Ned Nickerson
- The Long Journey Home (1995) - Ned Nickerson
- Fashion Victim (1995) - Ned Nickerson
- The Ballad of Robin Hood (1995) - Ned Nickerson
- Happy Birthday, Nancy (1995) - Ned Nickerson
1995
Kung Fu: The Legend Continues (TV Series)
as
Cam Nillson
- Goodbye Mr. Caine (1995) - Cam Nillson
Soundtrack
2011
Citizen Gangster (performer: "The Way You Look Tonight")
Thanks
2010
Blue Valentine (the filmmakers wish to thank)
2008
Hooked on Speedman (very special thanks)
Self
2022
The Making of Crimes of the Future (Video documentary short)
as
Self - Lang Dotrice
2022
IMDb on the Scene - Interviews (TV Series)
as
Self - Guest
- Crimes of the Future (2022) - Self - Guest
2022
The Morning Show (TV Series)
as
Self - 'Lang Daughtery' (Studio)
- Episode dated 30 May 2022 (2022) - Self - 'Lang Daughtery' (Studio)
2021
Access Hollywood (TV Series)
as
Self
- Episode #26.58 (2021) - Self
2021
Entertainment Tonight (TV Series)
as
Self
- ET Halloween Week Finale! (2021) - Self
- Episode #41.28 (2021) - Self
2021
The Drew Barrymore Show (TV Series)
as
Self
- Scott Speedman/Elaine Welteroth/Shangela (2021) - Self
2017
The Ellen DeGeneres Show (TV Series)
as
Self - Guest
- Kerry Washington/Scott Speedman/Florida Georgia Line & Backstreet Boys (2017) - Self - Guest
2017
Jimmy Kimmel Live! (TV Series)
as
Self
- Keri Russell/Scott Speedman/Casey Crawford (2017) - Self
2017
Ok! TV (TV Series)
as
Self
- Episode #2.188 (2017) - Self
2016
The Late Late Show with James Corden (TV Series)
as
Self - Guest
- Aaron Sorkin/Cheryl Hines/Scott Speedman/Michelle Obama (2016) - Self - Guest
2016
The Talk (TV Series)
as
Self - Guest
- Scott Speedman/Kevin Frazier (2016) - Self - Guest
2016
Late Night with Seth Meyers (TV Series)
as
Self - Guest
- Emma Roberts/Scott Speedman/gnash/Thomas Lang (2016) - Self - Guest
2016
Live with Kelly and Mark (TV Series)
as
Self - Guest
- Guest Co-Host Anderson Cooper/Scott Speedman/Mel B (2016) - Self - Guest
2016
Good Morning America (TV Series)
as
Self - Guest
- Episode dated 7 June 2016 (2016) - Self - Guest
2016
The Late Show with Stephen Colbert (TV Series)
as
Self - Guest
- James Corden/Scott Speedman/Death Cab for Cutie (2016) - Self - Guest
2008
Today (TV Series)
as
Self - Guest
- Episode dated 8 October 2015 (2015) - Self - Guest
- Episode dated 15 April 2008 (2008) - Self - Guest
2014
Reel Junkie (TV Series)
as
Self
- The Captive (2014) - Self
2014
Chelsea Lately (TV Series)
as
Self - Guest
- Episode #8.29 (2014) - Self - Guest
2012
Late Night with Jimmy Fallon (TV Series)
as
Self - Guest
- Episode dated 26 September 2012 (2012) - Self - Guest
2012
Entertainers with Byron Allen (TV Series documentary)
as
Self - Guest
- Episode dated 11 June 2012 (2012) - Self - Guest
- Episode dated 21 May 2012 (2012) - Self - Guest
- Episode dated 14 May 2012 (2012) - Self - Guest
- Episode dated 7 May 2012 (2012) - Self - Guest
- Episode dated 30 April 2012 (2012) - Self - Guest
- Episode dated 23 April 2012 (2012) - Self - Guest
- Episode dated 30 March 2012 (2012) - Self - Guest
- Episode dated 16 March 2012 (2012) - Self - Guest
2012
ES.TV HD (TV Series)
as
Self - Guest
- Episode dated 15 February 2012 (2012) - Self - Guest
2011
Made in Hollywood (TV Series)
as
Self
- Episode #7.16 (2012) - Self
- Episode #6.12 (2011) - Self
2012
Big Morning Buzz Live (TV Series)
as
Self
- Minka Kelly/Scott Speedman/The Fray (2012) - Self
2010
Making a Scene (TV Movie)
as
Self
2009
The Bonnie Hunt Show (TV Series)
as
Self - Guest
- Episode dated 11 May 2009 (2009) - Self - Guest
2007
eTalk Daily (TV Series)
as
Self
- Episode dated 13 September 2007 (2007) - Self
- Episode dated 12 September 2007 (2007) - Self
- Episode dated 5 September 2007 (2007) - Self
- Episode dated 22 January 2007 (2007) - Self
2007
Canada A.M. (TV Series)
as
Self
- Episode dated 12 September 2007 (2007) - Self
2006
Queer Edge with Jack E. Jett (TV Series)
as
Self
- Episode #3.14 (2006) - Self
2003
Total Request Live (TV Series)
as
Self
- Episode dated 18 January 2006 (2006) - Self
- Episode dated 9 September 2003 (2003) - Self
2006
Underworld: Evolution - Inside the Action (TV Movie documentary)
as
Self
2004
Underworld: The Making of Underworld (Video documentary short)
as
Self - Michael
Archive Footage
2018
Entertainment Tonight (TV Series)
as
Self
- Episode #41.30 (2021) - Self
- Episode #38.28 (2018) - Self
2017
The Insider (TV Series)
as
Self
- Episode #13.228 (2017) - Self
2012
Underworld: Awakening
as
Michael (uncredited)
2009
Casper och den förbjudna filmen (TV Movie documentary)
as
Self - at Cannes Film Festival (uncredited)
1999
Dawson's Creek (TV Series)
as
Ben Covington
- None of the Above (1999) - Ben Covington (uncredited)
References
Scott Speedman Wikipedia
(Text) CC BY-SA