Here are some of the interesting facts about the xXx movie.
•
It is the first film in which
Vin Diesel
plays a lead role.
•
Vin Diesel himself performed almost all
stunts
in the
film
. However, he was sick while shooting the Corvette base jump, and so a professional named Tim Rigby did the stunt for him wearing a Vin mask.




•

Eric Bana
was first offered the role of
Xander Cage
. But, he denied the opportunity to act in the movie "The Nugget."
•
All the
tattoos
worn by Vin Diesel in this
film
are fake.
•
Stunt actor Harry O'Connor was killed during the shooting of the film. During one of the action scenes in the movie for which he was para-sailing, he smashed himself to a pillar of the
Palacky Bridge
,
Prague
.
•
Vin Diesel didn't know how to ride a motocross bike and was trained for almost three months by the world's leading motocross bikers for the film.
•
The production team requested the
Czech Air Force
for two of their jets for the shooting of the film and were granted access to the entire fleet. The payment was 50,000 dollars as a donation to a pilots'
hospital
, and free beer for every soldier involved.
•
Yorgi's club, shown in the opening sequence of the film, was an abandoned church located in the north of
Prague
.
•
The rocket launcher Xander uses in the film is just a modified
video camera
that was painted green.
•
Over 20,000 individual sound effects was used in the avalanche sequence of the film.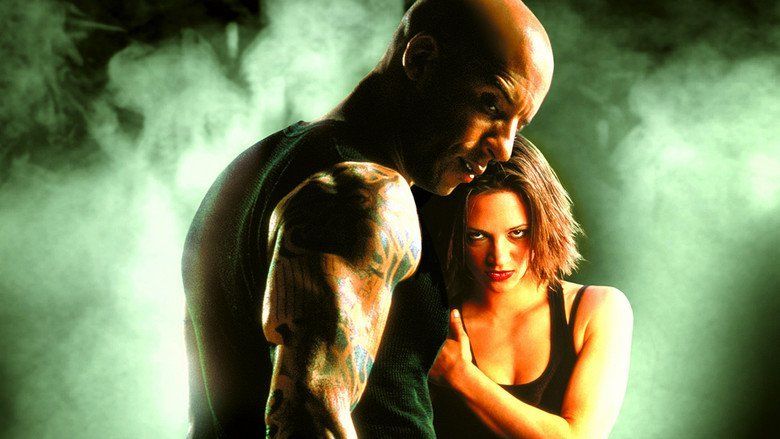 The Russian terrorist group Anarchy 99 has a biochemical weapon named "Silent Night", missing since the fall of the Soviet Union, and any attempts the NSA has made to get information on the group and the weapon have failed. Its latest mission to collect information goes awry when its agent's identity is discovered, and the agent assassinated. NSA Agent Augustus Gibbons points out the reason for the failed attempts: Anarchy 99 are mercenaries who have formal training as Russian soldiers and can recognize any agent with ties to the United States government, or formal training in the military.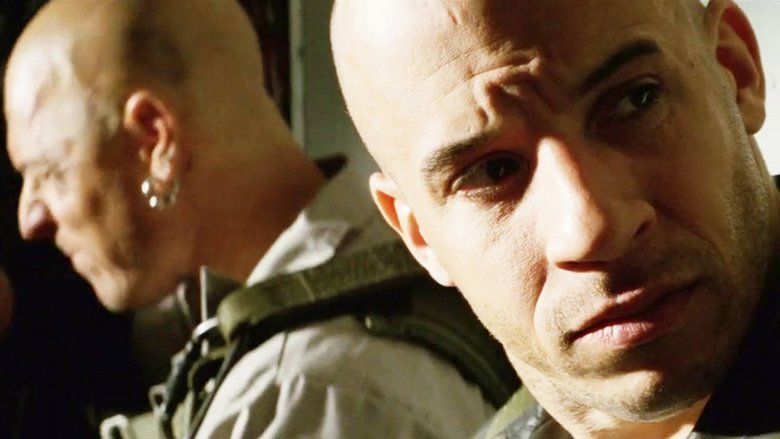 Gibbons believes the only way to get close to Anarchy 99 without their suspecting something wrong is to recruit an agent who can blend in and gather information without their knowledge. He selects Xander Cage, also known as X, an extreme sports professional and host of his own television show, who was recently captured by the FBI for stealing and destroying a prominent California senator's car as an act of protest. Gibbons puts Cage through two tests stopping a staged diner robbery and escaping from a drug cartel's plantation in Colombia during an army raid. Each test allows Cage to demonstrate both his physical and his psychological skills, as he defeats his foes and rapidly assesses the situation before him. Satisfied with how Cage performs, Gibbons offers him the mission, and convinces Cage to accept it by using a carrot/stick technique, with a clean slate as the carrot and a prison sentence as the stick.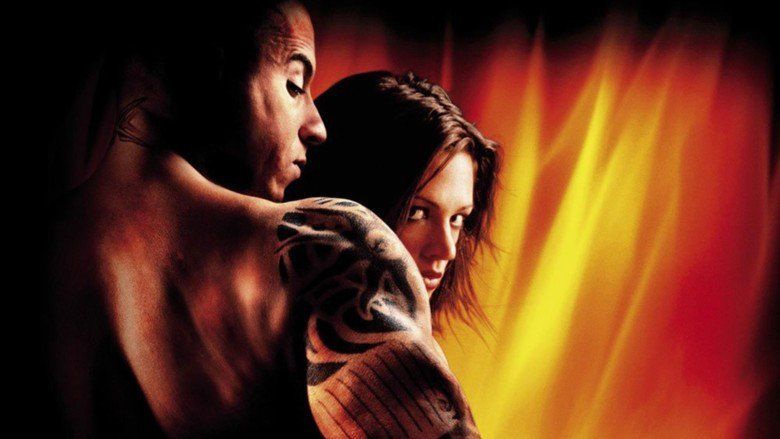 Xander goes to Prague and meets with the NSA support team including Czech agent Milan Sova, who explains that Cage is only in Prague because Gibbons had put pressure on Sova and if he does anything wrong, he will be deported back to America. Cage flips this show of authority by saying that he doesn't want to be there and pointing out that he's never been under anyone's jurisdiction. He tells Sova off that if he wants to take his anger out on someone, take it on the person who cheaply sold him the suit he wears. While scouting an Anarchy 99 party, Xander purposely reveals Sova's cover after catching the latter flashing his badge in front of the bar patrons, which allows him to gain the confidence of Anarchy 99's leader, Yorgi. Through Yorgi's brother Kolya, who is a fan of Cage's show, Xander gains critical information on the military background of Anarchy 99's members.
Xander is attending a car deal with Yorgi at his invitation when Sova shows up and starts a firefight. Xander shoots Sova with a fake blood-splatter round to make it look like he is dead, which causes Yorgi to fully accept Xander as a member of Anarchy 99. Xander returns with Yorgi to their headquarters, a castle outside of the city, where he meets Yorgi's girlfriend Yelena. Xander finds Yelena trying to break into Yorgi's safe and, taking her to a nearby restaurant, tells her he is an American agent. Yelena gets a call from Kirill, a sniper working for Yorgi, who reveals they know of Xander's true identity before he starts firing on them. Yelena and Cage work together to help each other escape by staging a fight between them, which results in Cage knocking Yelena out with a serving tray. Cage is then kidnapped by the NSA team and taken to Gibbons, who tells Xander to return home since his cover is blown, but Xander refuses as he fears for Yelena's safety from both Yorgi and a planned attack on the castle by special forces. Xander learns that Sova purposely blew his cover.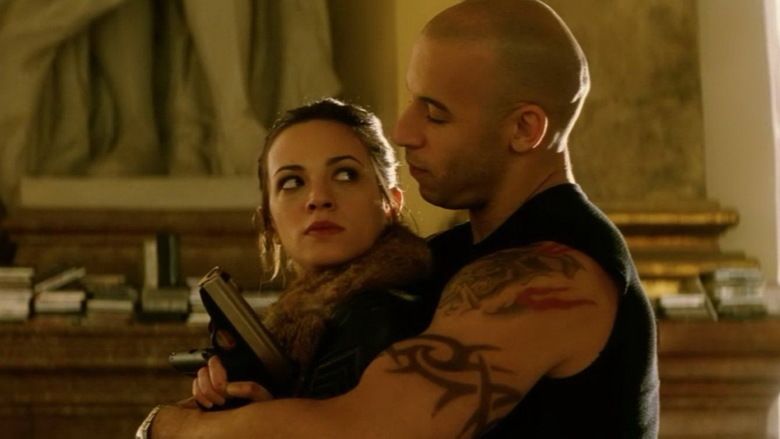 Xander sneaks back to the castle and overhears Yorgi's plans to equip a waterborn drone named Ahab with "Silent Night" to release the biochemical in the middle of every major city, starting with Prague. Yorgi tests the weapon on his scientists, killing them. Xander rescues Yelena from Yorgi and kills Kolya. At a safehouse, Yelena explains she is an FSB agent, working undercover to get close to Yorgi two years ago, but six months after the start of the operation, her contacts abandoned her. Xander organises the rest of the NSA team in Prague for an assault on Yorgi's castle. Xander himself jumps out of a plane and snowboards to a nearby monitoring station which Anarchy 99 uses to secure the castle and destroys it by starting an avalanche, but is captured by Yorgi's forces.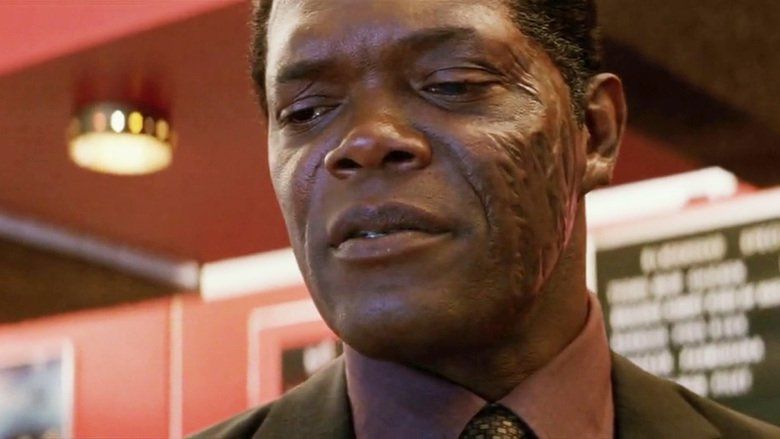 Xander is taken back to Yorgi, who reveals he has captured Yelena again and has known about her true identity all along. As the special forces attack starts, Xander and Yelena use the opportunity to escape, killing Kirill and Yorgi, who already launched Ahab towards the center of Prague. Xander alerts Gibbons, who has the Czech military prepare to destroy the Ahab via airstrikes with the unfortunate side effect of releasing some of the biochemical agent. Xander harpoons Ahab from the car, grabs the hard drive containing the priming and targeting information and flips one of the primed bio-warheads, causing the drone to sink underwater. Xander is rescued from the freezing river and Gibbons promises Yelena American citizenship. Xander and Yelena are relaxing in Bora Bora when Gibbons calls, telling him there is another mission. Xander ignores him and goes with Yelena.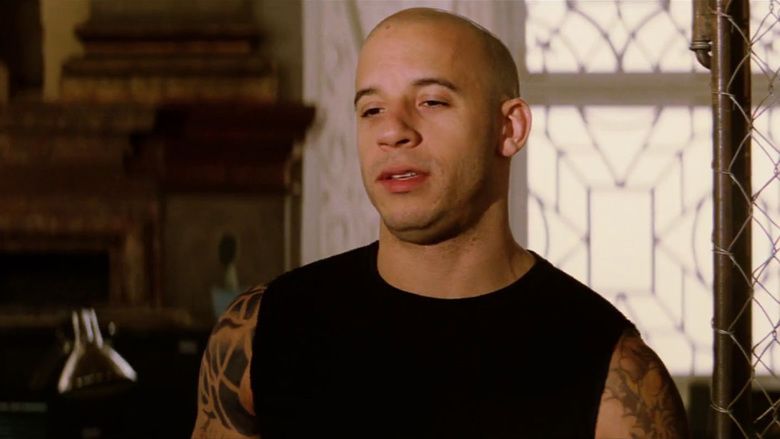 Vin Diesel as Xander Cage / xXx
Asia Argento as Yelena
Samuel L. Jackson as NSA Agent Augustus Eugene Gibbons
Marton Csokas as Yorgi
Michael Roof as NSA Agent Toby Lee Shavers
Richy Müller as Milan Sova
Werner Daehn as Kirill
Petr Jákl as Kolya
Jan Pavel Filipensky as Viktor
Tom Everett as California state senator Dick Hotchkiss
Danny Trejo as El Jefe
Thomas Ian Griffith as NSA Agent Jim McGrath
Eve as J.J.
Leila Arcieri as Jordan King
William Hope as NSA Agent Roger Donnan
Radek Tomecka as Ivan Pedgrag
Martin Hub as Ivan Podrov
Joe Bucaro III as Virg
Chris Gann as T.J.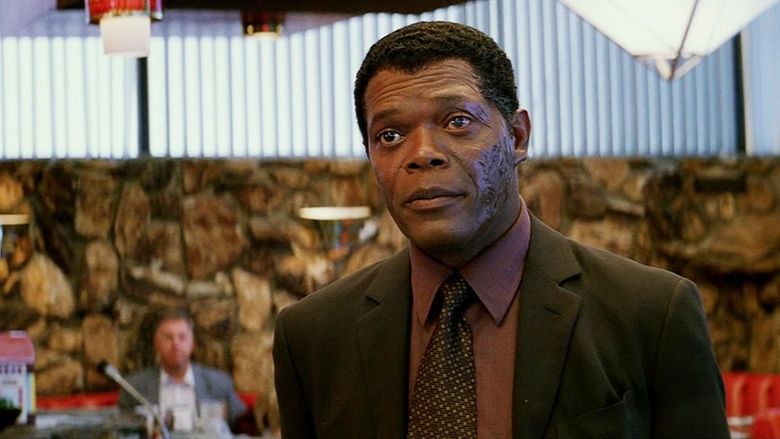 To support Xander Cage's credibility within extreme sport subcultures, various personalities make cameo appearances, including Tony Hawk, Mike Vallely, Carey Hart, Mat Hoffman and Josh Todd. Rammstein appear as themselves.
In August 2001, Sony put a large billboard of XXX in Hollywood, before a script had been written. There was also a teaser trailer released on May 3, 2002. It was then attached to Spider-Man, and shown on the web.
Filming took place at three locations. Most of the film is set in Prague, Czech Republic. The Corvette jump was filmed at the Foresthill Bridge in Auburn State Recreation Area, Auburn, California. The final scenes were set in Bora Bora, Tahiti, and other areas in Southern West Virginia.
Several Czech Su-22s were used for the film. It was one of the last "actions" of these aircraft Czech Air Force decommissioned Sukhois in 2002.
Stunt player Harry O'Connor, Diesel's stunt double, was killed when he hit a pillar of the Palacky Bridge in Prague, para-sailing during one of the action scenes. The accident occurred while filming the second take of the stunt; O'Connor's first attempt was completed without incident and can be seen in the completed film.
The first few minutes of the film take place at a Rammstein concert in Prague. The same clip is available, but from the band's perspective (with only brief scenes from the film) in their video compilation Lichtspielhaus.
The film score was composed by Randy Edelman, a frequent collaborator of Cohen's. The film also featured a contemporary rock music soundtrack. Rammstein provided some of the music and was even featured in the film in the opening scene. During the club scene in Prague, Orbital can be seen playing their exclusive track "Technologicque Park" live before the dancing crowd. The soundtrack album also features Queens of the Stone Age, Drowning Pool, Hatebreed, Nelly, Lil Wayne, N.E.R.D, and Moby. It was released on August 6, 2002 through Universal Records. It peaked at #9 on the Billboard 200, #16 on the Top R&B/Hip-Hop Albums and #1 on the Top Soundtracks. The "Tweaker remix" of the song "Adrenaline" by Gavin Rossdale (the lead singer of Bush) was featured was in the film, while the original version is included on the soundtrack.
Rotten Tomatoes reported that 48% of the critics gave the film positive reviews based on a sample of 178 reviews, with an average score of 5.6/10. Roger Ebert of the Chicago Sun-Times enjoyed the film, giving it 3 and a half stars out of 4. It was a financial success with total gross $277,448,382.
This film was nominated for a Razzie Award for Most Flatulent Teen-Targeted Movie, but lost to Jackass: The Movie.
The director's cut DVD of the film was released on April 19, 2005, ten days before the sequel, State of the Union was released in cinemas. The director's cut featured new artwork, and deleted scenes previously unseen. Some of these include additional scenes that foreshadowed Xander as a hero, and also a longer stripper-in-the-bedroom sequence. There were also sneak peeks at the sequel. Interestingly for Director's cuts, these scenes were cut by the director himself, for length and pacing. It also contains an extra titled, The Final Chapter: The Death of Xander Cage, a four-minute short film that attempts to tie up some loose ends about the Xander Cage character by showing his gory demise.
The film was followed by a sequel in 2005, entitled xXx: State of the Union, starring the rapper Ice Cube and directed by Lee Tamahori. Neither Diesel, Cohen, nor XXX creator Rich Wilkes were involved in the sequel, and there were notable differences in both style (less emphasis on extreme sports) and music (rock music was replaced with hip hop and rap). XXX: State of the Union was poorly received by critics. It currently has a rating of 16% on Rotten Tomatoes. The sequel was also a financial failure, making less than expected when compared to the original film. In January 2014, Vin Diesel confirmed work on a sequel tentatively titled xXx: Return of Xander Cage. On August 23, 2015, Vin Diesel announced on his Instagram page that "While I was filming XXX, guys on set called me Air Diesel... The time to return has come. Filming starts December in the Philippines. #ILiveForThisShit...". On October 10, 2015, it was reported that director D. J. Caruso will direct the third film. Diesel announced on his Instagram account that UFC fighter Conor McGregor was cast in a role and Samuel L. Jackson will be reprising his role as Gibbons. In January 2016, Twitch reports that Tony Jaa, Jet Li and Deepika Padukone are cast in roles, Nina Dobrev and Ruby Rose were cast in roles with Dobrev as a witty and sarcastic techie, Padukone as a huntress who happens to be Cage's former lover and Rose will play a sniper and Li was confirmed in the film as the leader of his own team and will square off against Cage, it's whether he is the ultimate villain of the pic remains to be seen. Andrey Ivchenko was confirmed to be another villain in the film as one of the big bads Diesel is set to lock horns with, given that earlier reports revealed Li also joined the threequel as a potential adversary. On February 12, 2016, reports brought in the news that Jet Li dropped out of the film and was replaced with Donnie Yen in the role of the main antagonist.
In the 2002 movie "xXx" directed by Rob Cohen and produced by H. Mortiz, Vin Diesel stars as a smart-ass Bond who has a bad attitude. The same director and producer worked together for the film "The Fast and the Furious" also. They have mainly constructed a screenplay by breaking down the James Bond series into its expected components, and then made Vin Diesel the center character of the film as Xander Cage. He is portrayed as an outlaw and extreme sports hero in the movie. Diesel appears in xXx as a tough guy with tattoos and shaved head who has catchy one-liner dialogues throughout the movie. In the film, he is a popular sports daredevil who steals cars and computer chips. Unfortunately, a National Security Agency spymaster, Gibbons, hunts him down. Gibbons is a role motivated by the character M in the James Bond series.
Once Gibbons gets hold of Xander, he threatens to put him in prison unless he consents to go to the Czech Republic and prevent a madman who is planning to destroy and conquer the world. This villain, named Yorgi, played by Marton Csokas, lives in the Prague Castle. He is a rebel officer of the wicked Czech Secret Service. The central location of the movie was, therefore, in Prague, and the landscape is terrific. The music of the film is hard-hitting heavy metal by the German band Rammstein.
As a movie in the genres action, adventure, and thriller, it has been justified to the full. It is an action movie in its most real sense and is filled with entirely unbelievable situations. It has succeeded in getting the audience to immerse themselves in many exciting scenes. Action sequences throughout the movie are highly impressive and of high intensity. Everything to do with action in this film is done as big as is possible. This makes the film a great visual treat for the audience who loves action thrillers. However, if we consider the storyline of the film, it is a pretty average film that deals with a story told many times.
From the performance of Xander in the film, it is very obvious that he has studied Bond very closely. The movie "xXx" is not a threat to the Bond franchise, but rather a tribute to it. To say the least, "xXx" is as good as any James Bond movie.
Budget: $70 M approx
Opening Weekend USA (11 August 2002): $44 M
Gross USA: $142 M
Cumulative Worldwide Gross: $277 M