Nationality

Australian




Name

Eric Bana




Occupation

Actor and comedian




Role

Actor





Years active

1993–present




Height

1.89 m




Children

2




Spouse

Rebecca Gleeson (m. 1997)







Full Name

Eric Banadinovic




Born

9 August 1968 (age 54) (

1968-08-09

) Melbourne, Victoria, Australia


Parents

Eleanor Banadinovich, Ivan Banadinovich




Upcoming movies

The Finest Hours, Special Correspondents


Movies

Deliver Us from Evil, Troy, Hulk, Star Trek, Black Hawk Down




Similar People

Rebecca Gleeson, Brad Pitt, Orlando Bloom, Diane Kruger, Edgar Ramirez
Eric Bana Biography | Australian Actor And Comedian | Story Of Life And Career
Eric Banadinović (born 9 August 1968), known professionally as Eric Bana, is an Australian actor and comedian. He began his career in the sketch comedy series Full Frontal before gaining critical recognition in the biographical crime film Chopper (2000). After a decade of roles in Australian TV shows and films, Bana gained Hollywood's attention for his performance in the war film Black Hawk Down (2001) and the title character in the Ang Lee's Marvel Comics film Hulk (2003). He has since played Hector in the movie Troy (2004), the lead in Steven Spielberg's historical drama and political thriller Munich (2005), Henry VIII in The Other Boleyn Girl (2008), and the villain Nero in the science-fiction film Star Trek (2009). Bana also played Henry De Tamble in The Time Traveler's Wife (2009). In 2013, he played Lt. Cmdr. Erik S. Kristensen in the war film Lone Survivor and in the following year he played police sergeant Ralph Sarchie in the horror film Deliver Us from Evil.
Contents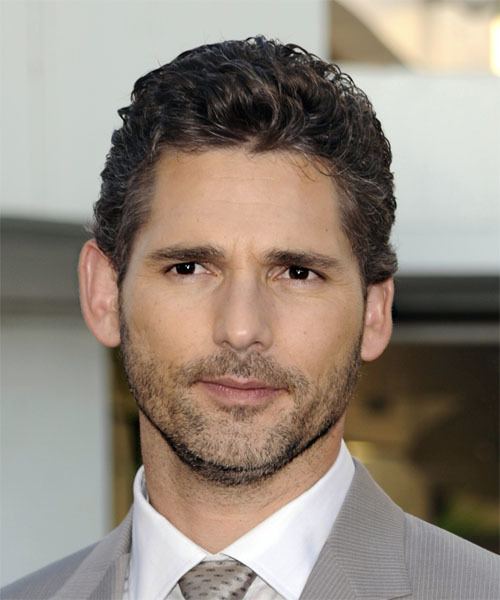 An accomplished dramatic actor and comedian, he received Australia's highest film and television awards for his performances in Chopper, Full Frontal and Romulus, My Father. Bana has performed across a wide spectrum of leading roles in a variety of low-budget and major studio films, ranging from romantic comedies and drama to science fiction and action thrillers.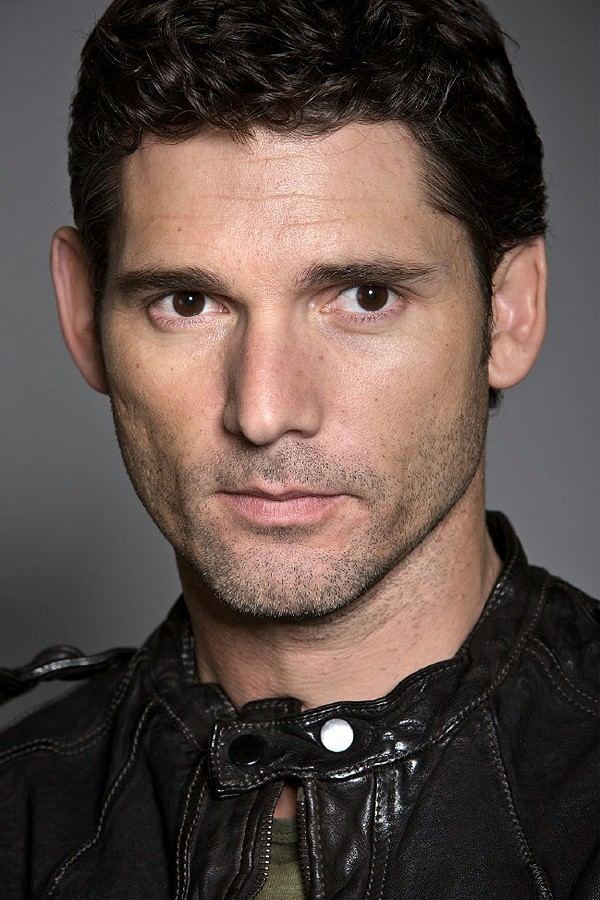 Eric bana documentary stars broadbandtv
Early life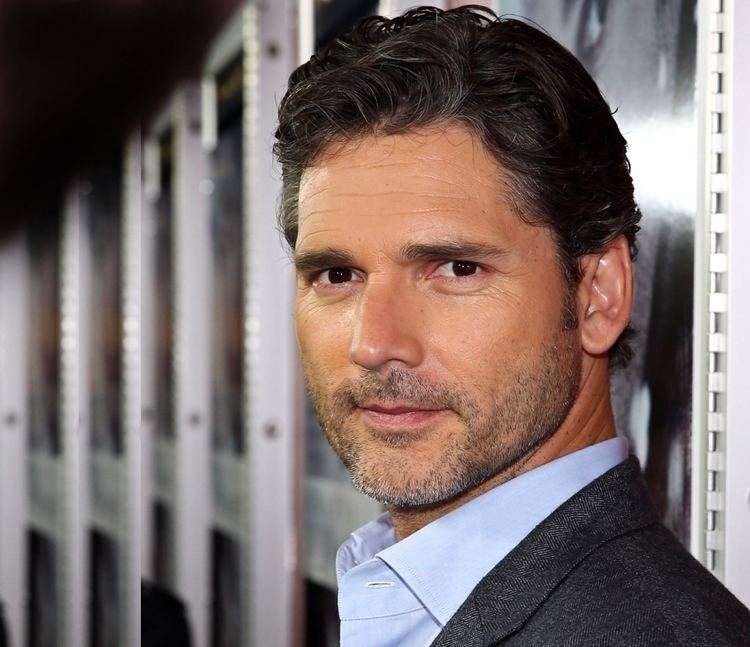 Bana was born in Melbourne, Victoria. His father, Ivan, was Croatian and worked as a logistics manager for Caterpillar, Inc., and his mother, Eleanor, was a hairdresser, originally from near Mannheim in Germany. He has one older brother, Anthony. Bana grew up in Melbourne's Tullamarine, a suburban area on the northern edge of the city, near Melbourne's international airport, and attended Penleigh and Essendon Grammar School. In a cover story for The Mail on Sunday, he told author Antonella Gambotto-Burke that his family had suffered from racist taunts, and that it had distressed him. "Wog is such a terrible word," he said. He has stated: "I have always been proud of my origin, which had a big influence on my upbringing. I have always been in the company of people of European origin".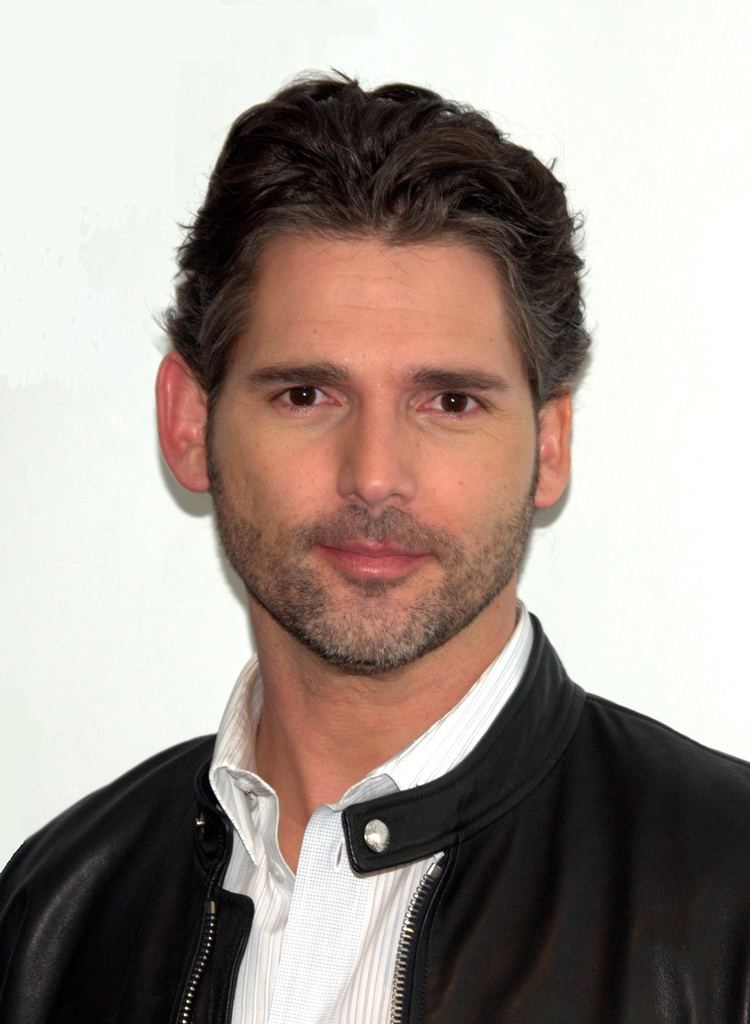 Showing acting skill early in life, Bana began doing impressions of family members at the age of six or seven, first mimicking his grandfather's walk, voice and mannerisms. In school, he mimicked his teachers as a means to get out of trouble. As a teen, he watched the Mel Gibson film Mad Max (1979), and decided he wanted to become an actor. However, he did not seriously consider a career in the performing arts until 1991 when he was persuaded to try comedy while working as a barman at Melbourne's Castle Hotel. His stand-up gigs in inner-city pubs did not provide him with enough income to support himself, however, so he continued his work as a barman and waiting tables.
Beginnings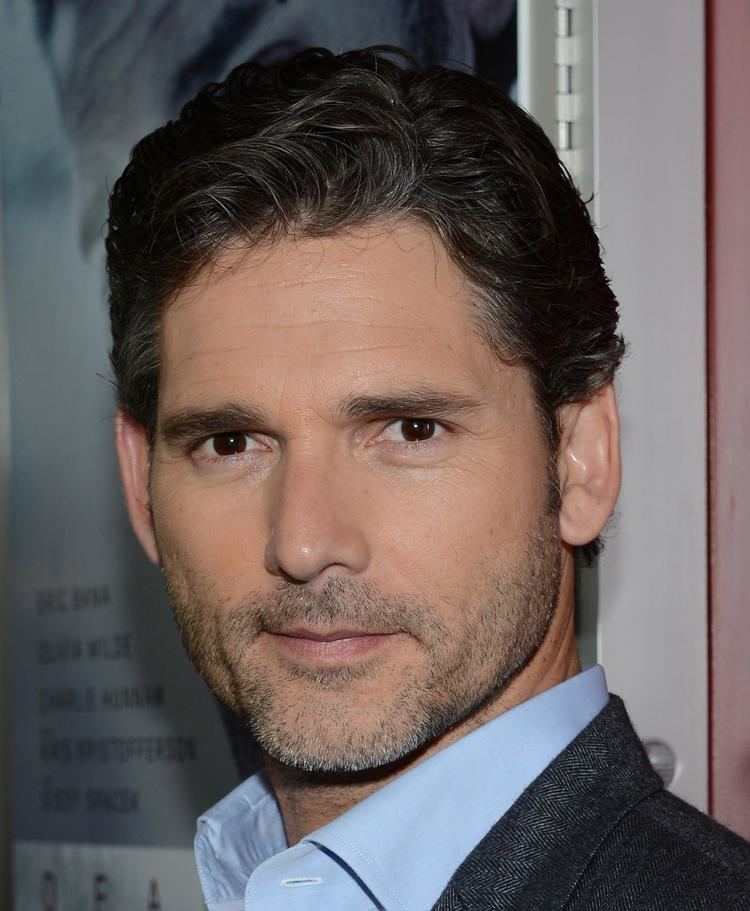 In 1993, Bana made his television debut on Steve Vizard's late night talk show, Tonight Live. His performance gained the attention of producers from the sketch comedy series, Full Frontal, who invited him to join the show as a writer and performer. During his four years on the show, Bana wrote much of his own material, and based some of his characters on members of his family. His impressions of Columbo, Arnold Schwarzenegger, Sylvester Stallone, and Tom Cruise made Bana popular with the show's audience. This success led him to record the comedy album Out of Bounds in 1994 and to host his own television special, titled Eric, in 1996. The show, a collection of sketches featuring everyday characters, prompted him to launch a sketch comedy series The Eric Bana Show. The series, written and performed by Bana, featured skits, stand-up and celebrity guests, but failed to attract a substantial audience and was cancelled after only eight episodes due to low ratings. Even so, in 1997, he received a Logie Award for "Most Popular Comedy Personality" for his work on the show.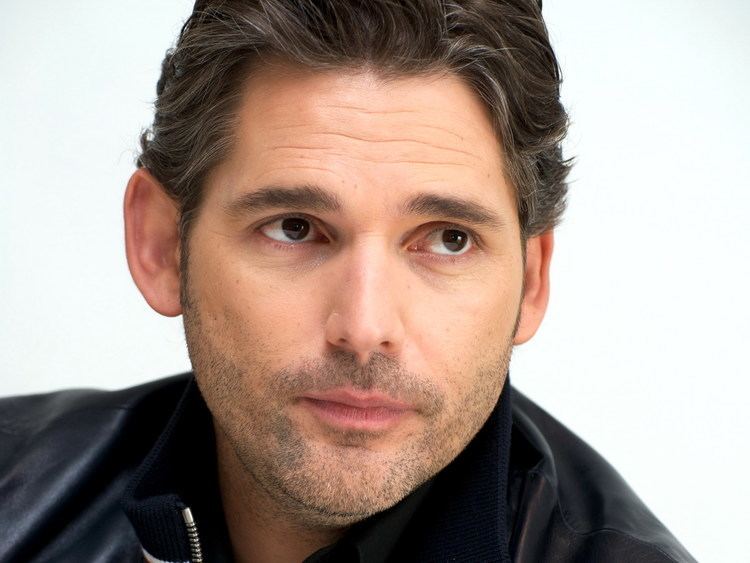 That same year, Bana made his film debut in the Australian film The Castle, which tells the story of a Melbourne-based family's struggles to keep their home by Melbourne's airport as the airport authority force them to move. He was featured in a supporting role as Con Petropoulous, a kickboxing accountant who is the householder's son-in-law. The Castle was a surprise critical and financial success, earning A$10,326,428 at the box office in Australia.
1997–2005
In 1997, in spite of his lack of experience in dramatic roles, Bana was approached by director Andrew Dominik to appear in the film Chopper (2000), a biographical film based on the life of infamous Australian criminal Chopper Read. Dominik had been working on the project for five years, but was unable to find an actor to portray Read. Only after Read himself suggested Bana, having seen him perform a skit on television, did Dominik consider him for the part.
For the role, Bana shaved his head, gained thirty pounds, and spent two days with Read to perfect his mimicry. During filming he arrived on set at four in the morning and spent five hours being covered in Read's trademark tattoos. In spite of the film's limited release outside of Australia, Bana's performance received positive reviews. American film critic Roger Ebert complimented Bana, stating that "in a comedian named Eric Bana the filmmakers have found, I think, a future star ... He has a quality no acting school can teach you and few actors can match. You cannot look away from him". Chopper was a critical and financial success in Australia, and was nominated for Best Film at the Australian Film Institute Awards in 2001. Bana's performance won the Australian Film Institute Award for Best Actor.
In 2001, director Ridley Scott cast Bana as an American soldier in the film Black Hawk Down (2001). Scott, with a recommendation from Russell Crowe and impressed by Bana's performance in Chopper, did not require him to audition. In the film, he played Sergeant First Class Norm 'Hoot' Hooten, an elite Delta Force soldier, who fights his way out of a battle in Mogadishu, Somalia after a mission to capture two top lieutenants of a renegade warlord goes awry. Bana shed the weight he had gained for Chopper and began an exercise regimen months before filming began. He also trained with Delta Force operators at Fort Bragg, learning to fire weapons and clear rooms.
Bana's next project was the low-budget Australian film The Nugget (2002). A comedy, the film portrays the effect of instant wealth on three working class men and was released with moderate success in Australia. Bana read the script after filming Chopper in 2000 and was drawn to it because it reminded him of his childhood and because he found its characters amusing and likeable. While filming The Nugget, Bana was offered the lead role of Bruce Banner in the film adaptation of the popular Marvel Comic book series The Incredible Hulk. Only after learning of director Ang Lee's involvement in the project did he consider the role. Bana admired Lee for his work on the film The Ice Storm and agreed to work on the film before the final script was complete. He said he was drawn to the film because "the character of Bruce Banner had dramatic potential" and was "a fairly non-traditional superhero". Hulk (2003) received mixed reviews and a moderate success at the box office, but Bana's performance was praised: Jack Matthews of the New York Daily News felt that Bana played the role of Bruce Banner "with great conviction". Bana earned an Academy of Science Fiction, Fantasy & Horror Films nomination for "Cinescape Genre Face of the Future" for the film.
In 2004, Bana co-starred with Brad Pitt in the big-budget film Troy. In the film, he played Prince Hector, leader of the Trojan forces battling against the Greek warrior Achilles. The film was an international success, grossing US$364 million, with US$133 million in the US.
2005–present
After the critical disappointment of Hulk and Troy, critics questioned Bana's bankability in big-budget films. He responded in Empire Magazine: "It's not like it [Hulk] was a flop. When you're on a long shoot it is a long personal investment. If I wasn't happy with the end result I'd be bloody upset, but in every case so far I've been happy. Troy could take $50 and I wouldn't regret it."
The following year, Bana co-starred with Daniel Craig and Geoffrey Rush in Steven Spielberg's controversial film Munich. Bana played Avner, a Mossad agent, who is ordered to track down and kill the Black September terrorists thought to be responsible for the massacre of Israeli athletes at the 1972 Summer Olympics. The film was a critical success, and was nominated for five Academy Awards in 2006. The Los Angeles Times wrote that Bana as Avner "projects a combination of sensitivity and ruthlessness and ... knows how to present a face for which worry is a new experience."
In 2006, Bana was invited to join the Academy of Motion Picture Arts and Sciences. Lucky You, a romantic comedy on which Bana worked before filming Munich, was released in early 2007. In the film, he played Huck Cheever, a professional poker player who must overcome his personal problems to win a high-stakes tournament in Las Vegas. His next film was the Australian drama Romulus, My Father (2007). The film, based on Raimond Gaita's memoir of the same name, portrays a couple and their struggle in the face of adversity to raise their son. The film was a critical success, and Bana's performance earned him a second Australian Film Institute Award for Best Actor. In 2007, he also returned to his Australian TV roots by appearing in hit comedy Kath & Kim as himself.
Bana's next project was the historical drama The Other Boleyn Girl (2008). In the film he played Henry VIII of England opposite Scarlett Johansson and Natalie Portman. Bana was surprised to be offered the role and admitted that he "probably would have just passed it on without even opening it" if it had been presented to him under a different title. The following year, he co-starred with Chris Pine and Zachary Quinto in the science fiction film Star Trek. In the film, Bana played Nero, a Romulan mining ship captain who attempts to exact revenge on Spock, whom he blames for the destruction of his homeworld and its inhabitants. The film was a critical success and grossed over US$380 million worldwide.
In August 2009, he appeared as Henry DeTamble in the film adaptation of The Time Traveler's Wife. Bana also co-starred with Adam Sandler and Seth Rogen in Judd Apatow's third directorial feature, about stand-up comics, titled Funny People, marking Bana's first appearance in an American mainstream comedy.
In 2009, Bana released a self-produced and directed documentary-style film called Love the Beast. It details his personal relationship with his first car and follows his progression as a car lover. Along the way he seeks guidance and wisdom from the inner sanctum of his three lifelong friends, as well as celebrities Jay Leno, Jeremy Clarkson, and Dr. Phil. In 2011, Bana appeared as Erik Heller in the action thriller film Hanna, starring alongside Saoirse Ronan and Cate Blanchett. The film became another success for Bana as it opened at No. 2 at the United States box office. Having read Marcus Luttrell's autobiographical account as a United States Navy SEAL, Lone Survivor, he was willing to appear in the 2013 film adaptation regardless of which role he was offered. In the film, he portrayed Lieutenant Commander Erik S. Kristensen. The following year he starred as Ralph Sarchie, a police sergeant who investigated paranormal cases, in the supernatural horror film Deliver Us from Evil. The film was released on 2 July 2014 and grossed US$87.9 million worldwide. In April 2016, he starred as Frank Bonneville, a struggling radio journalist, in Ricky Gervais' Special Correspondents on Netflix.
Personal life
In 1995, while working on the television series Full Frontal, Bana began dating Rebecca Gleeson, a publicist with the Seven Network and daughter of then Chief Justice of New South Wales, and later Chief Justice of Australia, Murray Gleeson. They married in 1997, after Bana proposed to her on a trip to the United States, which he won from Cleo Magazine after being named their "Bachelor of the Year" in 1996. Bana and Gleeson have two children, a son, Klaus (born August 1999), and a daughter, Sophia (born April 2002). They live in Melbourne. On official identity documents he still has his birth surname, Banadinović.
Interests and hobbies
Bana is a motor racing enthusiast, and participates in various motor racing competitions in Australia. At the age of fourteen, Bana wanted to leave school to focus full-time on becoming a motor mechanic, but his father convinced him to complete school, advising him to avoid making his hobby a job. Bana purchased his first car, a 1974 XB Ford Falcon coupé, at the age of fifteen for A$1100 and driving it, made his motor sport racing debut in 1996's Targa Tasmania, a week-long race around the island state of Tasmania. (Bana has had this car for more than a quarter century. In 2009 he released a documentary named Love The Beast. The film details the central role that racing and fixing this same car has played in his life and the lives of his friends.) In 2004, Bana purchased a Porsche 944 to compete in Australia's Porsche Challenge. Competing throughout 2004, he often finished in the top ten and in November, finished fourth at the Sandown event, a personal best. On 21 April 2007 Bana crashed his 1974 XB Falcon Coupe in the Targa Tasmania rally. Neither he nor his co-driver were injured. Bana appeared on the British motoring show Top Gear on 15 November 2009 as a guest for its "Star in a Reasonably Priced Car" segment.
Bana is a prominent fan of Australian rules football. His love of the sport began at a young age when his godfather took him to games to see the St Kilda Football Club, his favourite team in the Australian Football League. Bana can often be seen at AFL games when he is back in Australia. Bana's love for St Kilda FC resulted in the club being featured in the film Funny People and in Bana's promotion of the film in 2009, notably on NBC's Late Night with Jimmy Fallon. In 2010, Bana was named the "Saints Number One Ticket Holder".
Charitable work
Bana is an ambassador for Father Chris Riley's charity for homeless young people, Youth off the Streets, and has appeared with Father Chris in advertisements to support the organisation's annual appeal. Bana is also an advocate for the Mental Illness Fellowship, which works to increase the awareness of mental illness in Australia. In 2004, he appeared in several high-profile advertisements for the fellowship. Bana is also active in campaigns with the Australian Childhood Foundation and the Bone Marrow Donor Institute. Since 1995, he has participated in the Motorcycle Riders Association Toy Run in Melbourne, which raises money and toys for needy children at Christmas.
In 2005, Bana narrated the documentary Terrors of Tasmania about the endangered Tasmanian devil. The film followed the life of a female Tasmanian Devil called Manganinnie and discussed the incurable facial cancer which threatens the survival of the species. He has also worked with the Royal Society for the Prevention of Cruelty to Animals, donating money to animal shelters in Berlin while filming Troy in 2004.
In 2007, Bana introduced the episode Some Meaning in This Life of the ABC-TV documentary series Australian Story. The episode paid tribute to Australian actress Belinda Emmett (who co-starred with Bana in the film The Nugget) and her long struggle with cancer to which she had succumbed the previous year.
Filmography
Actor
2024
Memoir of a Snail (filming)(voice)
2023
Berlin Nobody (post-production)
as
Ben Monroe
2023
Force of Nature: The Dry 2 (post-production)
as
Falk
2022
Chip 'n Dale: Rescue Rangers
as
Monterey Jack (voice)
2021
Back to the Outback
as
Chaz (voice)
2021
The Orchard (Podcast Series)
as
Adam Durwood
- The Protector (2021) - Adam Durwood (voice)
- You Have Arrived (2021) - Adam Durwood (voice)
- Shine the Light (2021) - Adam Durwood (voice)
- Meet Us at the Pedestal (2021) - Adam Durwood (voice)
- Change and Transition (2021) - Adam Durwood (voice)
- Person of Interest (2021) - Adam Durwood (voice)
- What They Wanted to Hear (2021) - Adam Durwood (voice)
- Tangible Memory (2021) - Adam Durwood (voice)
- Reason to Believe (2021) - Adam Durwood (voice)
- Special for Us (2021) - Adam Durwood (voice)
- Chasing Figments (2021) - Adam Durwood (voice)
- Memories of Others (2021) - Adam Durwood (voice)
- Knots and Feathers and Thorns (2021) - Adam Durwood (voice)
2018
Dirty John (TV Series)
as
John Meehan
- This Young Woman Fought Like Hell (2019) - John Meehan
- Chivalry (2019) - John Meehan
- One Shoe (2018) - John Meehan
- Lord High Executioner (2018) - John Meehan
- Shrapnel (2018) - John Meehan
- Remember It Was Me (2018) - John Meehan
- Red Flags and Parades (2018) - John Meehan
- Approachable Dreams (2018) - John Meehan
2017
The Forgiven
as
Piet Blomfeld
2017
King Arthur: Legend of the Sword
as
Uther
2016
The Secret Scripture
as
Dr. Grene
2016
Special Correspondents
as
Frank
2016
The Finest Hours
as
Daniel Cluff
2014
Deliver Us from Evil
as
Sarchie
2014
Chantoozies: Baby It's You (Music Video short)
as
Eric Bana
2013
Lone Survivor
as
Erik Kristensen
2013
Closed Circuit
as
Martin Rose
2009
The Time Traveler's Wife
as
Henry
2009
Mary and Max
as
Damien Popodopolous (voice)
2008
The Other Boleyn Girl
as
Henry Tudor
2007
Romulus, My Father
as
Romulus Gaita
2007
Lucky You
as
Huck Cheever
2003
Hulk (Video Game)
as
Bruce Banner (voice)
2003
Finding Nemo
as
Anchor (voice)
2003
Finding Nemo: Nemo's Underwater World of Fun (Video Game)
as
Anchor (voice)
2000
Something in the Air (TV Series)
as
Joe Sabatini
- The Things We Do for Love (2001) - Joe Sabatini
- A Brave Face (2001) - Joe Sabatini
- A Funny Thing Happened on the Way to the Election (2001) - Joe Sabatini
- Tall Tales and True (2001) - Joe Sabatini
- Reading the Signs (2001) - Joe Sabatini
- Farewell My Lovely (2001) - Joe Sabatini
- The Best Laid Plans (2001) - Joe Sabatini
- An Early Frost (2001) - Joe Sabatini
- A Suitable Girl (2001) - Joe Sabatini
- Coming Home (2001) - Joe Sabatini
- The Contenders (2001) - Joe Sabatini
- Under the Hammer (2001) - Joe Sabatini
- What Goes Around (2001) - Joe Sabatini
- The Name of the Game (2001) - Joe Sabatini
- Standing by Her Man (2001) - Joe Sabatini
- Faking It (2001) - Joe Sabatini
- The Truth So Far (2001) - Joe Sabatini
- Fuelling the Fire (2001) - Joe Sabatini
- Rites of Passage (2001) - Joe Sabatini
- Love Rears Its Ugly Head (2001) - Joe Sabatini
- Foot in Mouth (2001) - Joe Sabatini
- A Go Get 'Em Kind of Girl (2001) - Joe Sabatini
- Running on Faith (2001) - Joe Sabatini
- Bulldust and Cow Pats (2001) - Joe Sabatini
- Love Your Work (2001) - Joe Sabatini
- A Day in the Life of Mother and Wife (2001) - Joe Sabatini
- Housekeeping (2001) - Joe Sabatini
- Making a Move (2001) - Joe Sabatini
- The Straw That Broke (2001) - Joe Sabatini
- Change of Life (2001) - Joe Sabatini
- Family Matters (2001) - Joe Sabatini
- And the Truth Will Set You Free (2001) - Joe Sabatini
- Whatever Can Go Wrong (2001) - Joe Sabatini
- Donkey Vote (2001) - Joe Sabatini
- Endless Love (2001) - Joe Sabatini
- Do Your Duty (2001) - Joe Sabatini
- Dead Man Walking (2001) - Joe Sabatini
- Bluff Calling (2001) - Joe Sabatini
- Suspicious Minds (2001) - Joe Sabatini
- Happy Families (2001) - Joe Sabatini
- Reading the Tea Leaves (2001) - Joe Sabatini
- Keep Waiting for Father Brian (2001) - Joe Sabatini
- From Little Things, Big Things Grow (2000) - Joe Sabatini
- The Grapes of Hope (2000) - Joe Sabatini
- A Cat Called Guiness (2000) - Joe Sabatini
- Housemeeting (2000) - Joe Sabatini
- Things That Go Away in the Night (2000) - Joe Sabatini
- The Ghost of Post Offices Past (2000) - Joe Sabatini
- Who's Been Eating My Porridge? (2000) - Joe Sabatini
- Phantoms and Ghosts (2000) - Joe Sabatini
- Football and Other Religions (2000) - Joe Sabatini
- A Long Way from Home (2000) - Joe Sabatini
- The Children's Crusade (2000) - Joe Sabatini
- Love and War (2000) - Joe Sabatini
- Secrets and Dreams (2000) - Joe Sabatini
- Sign Language (2000) - Joe Sabatini
- Digging Up the Past (2000) - Joe Sabatini
- Knowing When to Go (2000) - Joe Sabatini
- Chairman of the Board (2000) - Joe Sabatini
- Mysteries of the Deep (2000) - Joe Sabatini
- Undercurrents (2000) - Joe Sabatini
- Message in the Bottle (2000) - Joe Sabatini
- The Toughest Opposition (2000) - Joe Sabatini
- Winds of Change (2000) - Joe Sabatini
- Sirens and the Seer (2000) - Joe Sabatini
- Aliens (2000) - Joe Sabatini
- Stand by Your Dog (2000) - Joe Sabatini
- You Left Me Crying in the Kennel (2000) - Joe Sabatini
- Feeling Snakey (2000) - Joe Sabatini
- The Man Who Sconed Liberty Mon (2000) - Joe Sabatini
- The Magic of Radio (2000) - Joe Sabatini
- Songbirds and Drains (2000) - Joe Sabatini
- The Young and the Breathless (2000) - Joe Sabatini
- Noughts and Cross Dressers (2000) - Joe Sabatini
- The Art of Politics (2000) - Joe Sabatini
- Old School Ties (2000) - Joe Sabatini
- Day of Reckoning (2000) - Joe Sabatini
- Up Close and Dangerous (2000) - Joe Sabatini
- Not Quite Living, But Kicking (2000) - Joe Sabatini
- Jumping the Tracks (2000) - Joe Sabatini
- Why Am I Here? (2000) - Joe Sabatini
- And Emus Can Fly (2000) - Joe Sabatini
- Debt to Society (2000) - Joe Sabatini
- The Bush Strikes Back (2000) - Joe Sabatini
- Good Omen (2000) - Joe Sabatini
- Renaissance Man (2000) - Joe Sabatini
- Bitter Sweet Harvest (2000) - Joe Sabatini
- I've Got a Crush on You (2000) - Joe Sabatini
- The Taste of Love Is Sweet (2000) - Joe Sabatini
- My Way (2000) - Joe Sabatini
- Carrying Torches (2000) - Joe Sabatini
- Give Me the Story and I'll Give You the War (2000) - Joe Sabatini
- Hidden Truths (2000) - Joe Sabatini
- Home Brew (2000) - Joe Sabatini
- Everything Old Is New Again (2000) - Joe Sabatini
- A Hard Mate (2000) - Joe Sabatini
- Dooley's Gooleys (2000) - Joe Sabatini
- The African Gumboot Fly (2000) - Joe Sabatini
- Navelectomy (2000) - Joe Sabatini
- The Envelope (2000) - Joe Sabatini
- Motherhood (2000) - Joe Sabatini
- Shaky Foundations (2000) - Joe Sabatini
- Radical Solutions (2000) - Joe Sabatini
- Is That the Best You Can Do? (2000) - Joe Sabatini
- Wish You Were Here (2000) - Joe Sabatini
- The Absence of Lies (2000) - Joe Sabatini
- No! (2000) - Joe Sabatini
- Love and Taxes (2000) - Joe Sabatini
- It's a Boy! It's a Boy! (2000) - Joe Sabatini
- Revisiting My Fair Lady (2000) - Joe Sabatini
- Lust & Consequence (2000) - Joe Sabatini
- Extenuating Circumstances (2000) - Joe Sabatini
- Only the Lonely (2000) - Joe Sabatini
- Private Lives (2000) - Joe Sabatini
- The Gift (2000) - Joe Sabatini
- Wandering in the Wilderness (2000) - Joe Sabatini
- The Anchovy (2000) - Joe Sabatini
- Learning to Breathe (2000) - Joe Sabatini
- Deviations (2000) - Joe Sabatini
- Detours (2000) - Joe Sabatini
- Alternative Arrangements (2000) - Joe Sabatini
- Secrets and Lies (2000) - Joe Sabatini
- A Disturbance in the Cosmos (2000) - Joe Sabatini
- Looking for Signs (2000) - Joe Sabatini
- Rumours (2000) - Joe Sabatini
- The False Prophet (2000) - Joe Sabatini
- La Dolce Vita (2000) - Joe Sabatini
- Confessions of a Bull Artist (2000) - Joe Sabatini
- Many Shades of Red (2000) - Joe Sabatini
- Away from It All (2000) - Joe Sabatini
- Back on the Horse (2000) - Joe Sabatini
- Role Changes (2000) - Joe Sabatini
- Soul Food (2000) - Joe Sabatini
- Corporate Ways (2000) - Joe Sabatini
- Natural Outcomes (2000) - Joe Sabatini
- Demanding Times (2000) - Joe Sabatini
- Going for It (2000) - Joe Sabatini
- Spirit Matters (2000) - Joe Sabatini
- Cool Change (2000) - Joe Sabatini
- Heatwave (2000) - Joe Sabatini
- Friday Night Fever (2000) - Joe Sabatini
- Summer Madness (2000) - Joe Sabatini
- Forgiveness and Ratings (2000) - Joe Sabatini
- We'll Talk About It in the Morning (2000) - Joe Sabatini
- Clash of the Titans (2000) - Joe Sabatini
- Comfort Zones (2000) - Joe Sabatini
- Commitment Is a Many-Lettered Word (2000) - Joe Sabatini
- Time of Reckoning (2000) - Joe Sabatini
- Rats and Drains (2000) - Joe Sabatini
- Fools and Amateurs (2000) - Joe Sabatini
- Sweet Smell of Success (2000) - Joe Sabatini
- No Worries (2000) - Joe Sabatini
- Pyramids, Profits and Puberty (2000) - Joe Sabatini
- Covetous Acts (2000) - Joe Sabatini
- Analyse This (2000) - Joe Sabatini
- Omens and Portents (2000) - Joe Sabatini
- Acts of Faith (2000) - Joe Sabatini
- Man and Superman (2000) - Joe Sabatini
- A Tide in the Affairs of Women (2000) - Joe Sabatini
- Dropping the Line (2000) - Joe Sabatini
- End of Season Blues (2000) - Joe Sabatini
- Fishers of Men (2000) - Joe Sabatini
- It's Over (2000) - Joe Sabatini
- Different Drums (2000) - Joe Sabatini
- The Best Man (2000) - Joe Sabatini
- The Things We Do (2000) - Joe Sabatini
- We Will Remember Them (2000) - Joe Sabatini
- The Big Match (2000) - Joe Sabatini
- Return of the Prodigal (2000) - Joe Sabatini
- Rotten Eggs (2000) - Joe Sabatini
- Rising to the Occasion (2000) - Joe Sabatini
- Lateral Thoughts (2000) - Joe Sabatini
- Country Races (2000) - Joe Sabatini
- The Last Straw (2000) - Joe Sabatini
- No Regrets (2000) - Joe Sabatini
- Flight of the Bumble Bee (2000) - Joe Sabatini
- Unexpected Proposal (2000) - Joe Sabatini
- Salvation Jane (2000) - Joe Sabatini
- Wheelin' 'n' Dealin' (2000) - Joe Sabatini
- Return to Sender (2000) - Joe Sabatini
- Can't Buy Me Love (2000) - Joe Sabatini
- Opportunity Knocks (2000) - Joe Sabatini
- Chalk It Up (2000) - Joe Sabatini
- Forces of Nature (2000) - Joe Sabatini
- Through the Hoops (2000) - Joe Sabatini
- Cross Roads (2000) - Joe Sabatini
- Gold in Them There Hills (2000) - Joe Sabatini
- Skeleton in the Closet (2000) - Joe Sabatini
- Gold Fever (2000) - Joe Sabatini
- Great Expectations (2000) - Joe Sabatini
- Resistance Is Futile (2000) - Joe Sabatini
- The Big Picture (2000) - Joe Sabatini
- Everybody Has Their Ups and Downs (2000) - Joe Sabatini
- The Best of Intentions (2000) - Joe Sabatini
- Siege Radio (2000) - Joe Sabatini
- The Spider and the Fly (2000) - Joe Sabatini
- A Blot on the Landscape (2000) - Joe Sabatini
- Getting to Know You (2000) - Joe Sabatini
- Puff of Smoke (2000) - Joe Sabatini
- This Is the Truth (2000) - Joe Sabatini
- Aftershock (2000) - Joe Sabatini
- Movers and Shakers (2000) - Joe Sabatini
2000
Arctic Adventure (Short)
as
Oz (voice)
1999
All Saints (TV Series)
as
Rob Biletsky
- Valley of the Shadow: Part 2 (2000) - Rob Biletsky
- Valley of the Shadow: Part 1 (2000) - Rob Biletsky
- Blood and Water (1999) - Rob Biletsky
1997
Eric (TV Series)
as
Various
- Episode #1.9 (1997) - Various
- Episode #1.8 (1997) - Various
- Episode #1.7 (1997) - Various
- Episode #1.6 (1997) - Various
- Episode #1.5 (1997) - Various
- Episode #1.4 (1997) - Various
- Episode #1.3 (1997) - Various
- Episode #1.2 (1997) - Various
- Episode #1.1 (1997) - Various
1993
Full Frontal (TV Series)
as
Various Characters / Guest Performer
1997
The Castle
as
Con Petropoulous
1996
Eric (TV Movie)
as
Various
Writer
1997
The Eric Bana Show Live (TV Series) (writer - 8 episodes)
- Episode #1.8 (1997) - (writer)
- Episode #1.7 (1997) - (writer)
- Episode #1.6 (1997) - (writer)
- Episode #1.5 (1997) - (writer)
- Episode #1.4 (1997) - (writer)
- Episode #1.3 (1997) - (writer)
- Episode #1.2 (1997) - (writer)
- Episode #1.1 (1997) - (writer)
1997
Eric (TV Series) (writer - 9 episodes)
- Episode #1.9 (1997) - (writer)
- Episode #1.8 (1997) - (writer)
- Episode #1.7 (1997) - (writer)
- Episode #1.6 (1997) - (writer)
- Episode #1.5 (1997) - (writer)
- Episode #1.4 (1997) - (writer)
- Episode #1.3 (1997) - (writer)
- Episode #1.2 (1997) - (writer)
- Episode #1.1 (1997) - (writer)
1996
Eric (TV Movie) (writer)
1993
Full Frontal (TV Series) (writer - 28 episodes)
Producer
2023
Force of Nature: The Dry 2 (producer) (post-production)
2022
Blueback (executive producer)
2018
Dirty John (TV Series) (executive producer - 8 episodes)
- This Young Woman Fought Like Hell (2019) - (executive producer)
- Chivalry (2019) - (executive producer)
- One Shoe (2018) - (executive producer)
- Lord High Executioner (2018) - (executive producer)
- Shrapnel (2018) - (executive producer)
- Remember It Was Me (2018) - (executive producer)
- Red Flags and Parades (2018) - (executive producer)
- Approachable Dreams (2018) - (executive producer)
2014
Paper Planes (executive producer)
2009
Love the Beast (Documentary) (producer)
2007
Romulus, My Father (associate producer)
1997
Eric (TV Series) (producer - 9 episodes)
- Episode #1.9 (1997) - (producer)
- Episode #1.8 (1997) - (producer)
- Episode #1.7 (1997) - (producer)
- Episode #1.6 (1997) - (producer)
- Episode #1.5 (1997) - (producer)
- Episode #1.4 (1997) - (producer)
- Episode #1.3 (1997) - (producer)
- Episode #1.2 (1997) - (producer)
- Episode #1.1 (1997) - (producer)
1996
Eric (TV Movie) (producer)
Director
2009
Love the Beast (Documentary)
Music Department
2009
Love the Beast (Documentary) (musician: percussionist)
Thanks
2003
Hulk (Video Game) (special thanks)
1999
A Margherita with Hot Salami (Short) (thanks)
Self
2023
Saturday Night AFL (TV Series)
as
Self - Crowd member
- Round 3: St Kilda vs Essendon (2023) - Self - Crowd member
2021
Envoy: Shark Cull (Documentary)
as
Narrator
2021
The Kelly Clarkson Show (TV Series)
as
Self - Guest
- Eric Bana/London Hughes/Raiche (2021) - Self - Guest
2016
The Late Late Show with James Corden (TV Series)
as
Self - Guest
- Eric Bana/Pete Holmes (2021) - Self - Guest
- Eric Bana/Billie Lourd/Emily Heller (2018) - Self - Guest
- Eric Bana/Padma Lakshmi/Anders Holm (2018) - Self - Guest
- Eric Bana/Judy Greer/Joss Stone (2016) - Self - Guest
2016
The Tonight Show Starring Jimmy Fallon (TV Series)
as
Self - Guest
- Pink/Eric Bana/Natti Natasha/Becky G (2021) - Self - Guest
- Steve Carell/Eric Bana/Troye Sivan (2018) - Self - Guest
- Chelsea Handler/Eric Bana/D'Angelo & Princess (2016) - Self - Guest
2021
WTF with Marc Maron (Podcast Series)
as
Self - Guest
- Eric Bana (2021) - Self - Guest
2020
The Project (TV Series)
as
Self
- Episode #4.231 (2020) - Self
2020
Hollywood Insider (TV Series)
as
Self
- The Evolution of an Artist: Every Scarlett Johansson Role From 1994 to 2021 (2020) - Self
2020
Iron Resurrection (TV Series)
as
Self - Paint & Body
- Some Assembly Required Part 2 (2020) - Self - Paint & Body
- Some Assembly Required (2020) - Self - Paint & Body
2009
Entertainment Tonight (TV Series)
as
Self
- Episode #38.63 (2018) - Self
- Episode dated 2 July 2014 (2014) - Self
- Episode dated 13 August 2009 (2009) - Self
- Episode dated 12 August 2009 (2009) - Self
- Episode dated 12 June 2009 (2009) - Self
- Episode dated 24 April 2009 (2009) - Self
2006
Today (TV Series)
as
Self - Guest
- Episode dated 16 November 2018 (2018) - Self - Guest
- Episode dated 25 April 2016 (2016) - Self - Guest
- Episode dated 24 June 2014 (2014) - Self - Guest
- Episode dated 5 January 2006 (2006) - Self - Guest
2018
The 70th Primetime Emmy Awards (TV Special)
as
Self - Presenter
2018
Great Barrier Reef (Documentary)
as
Self - Narrator
2018
Ok! TV (TV Series)
as
Self
- Episode #3.139 (2018) - Self
2018
Last Call with Carson Daly (TV Series)
as
Self - Guest
- Eric Bana/Matoma/Keiynan Lonsdale (2018) - Self - Guest
2018
The Joel McHale Show with Joel McHale (TV Series)
as
Self - Special Guest
- Roller Coaster? (2018) - Self - Special Guest
2018
The Talk (TV Series)
as
Self - Guest
- Eric Bana (2018) - Self - Guest
2017
Spielberg (TV Movie documentary)
as
Self (segment "Munich")
2017
King Arthur: Parry and Bleed (Video documentary short)
as
Self
2017
WB Movies All Access: The Legend of the Making of King Arthur (Video documentary short)
as
Self
2017
David Stratton: A Cinematic Life (TV Series documentary)
as
Self
- Family (2017) - Self
- Outsiders (2017) - Self
2017
Rencontres de cinéma (TV Series)
as
Self
- Episode dated 7 May 2017 (2017) - Self
2015
Stop Laughing... This Is Serious (TV Series documentary)
as
Self - Narrator
- Too Much Variety Is Barely Enough (2017) - Self - Narrator
- She Goes- She Goes- She Just Goes (2017) - Self - Narrator
- Hello Possums (2015) - Self - Narrator (voice)
- Look at Moi, Look at Moi (2015) - Self - Narrator (voice)
- Faark, Faark (2015) - Self - Narrator (voice)
2017
The Making of the Secret Scripture (Documentary)
as
Self
2016
Loose Women (TV Series)
as
Self
- Episode #20.152 (2016) - Self
- Episode #20.151 (2016) - Self
- Episode #20.150 (2016) - Self
2016
CBS News Sunday Morning (TV Series)
as
Self - Guest
- Episode #38.30 (2016) - Self - Guest
2016
The Graham Norton Show (TV Series)
as
Self - Guest
- Dame Helen Mirren/Kevin Costner/Ewan McGregor/Ricky Gervais/Eric Bana/Meghan Trainor (2016) - Self - Guest
2015
Omar Sharif's Tribute (Documentary short)
2011
Made in Hollywood (TV Series)
as
Self
- Episode #9.36 (2014) - Self
- Episode #8.41 (2013) - Self
- Episode dated 26 August 2013 (2013) - Self
- Episode #6.21 (2011) - Self
2012
Reel Junkie (TV Series)
as
Self
- Deliver Us from Evil (2014) - Self
- Closed Circuit (2013) - Self
- Deadfall (2012) - Self
2009
Chelsea Lately (TV Series)
as
Self - Guest
- Episode #8.102 (2014) - Self - Guest
- Episode #7.127 (2013) - Self - Guest
- Episode dated 25 November 2009 (2009) - Self - Guest
2014
E! News (TV Series)
as
Self
- Episode dated 28 June 2014 (2014) - Self
- Episode dated 25 June 2014 (2014) - Self
2014
The Insider (TV Series)
as
Self
- Episode dated 26 June 2014 (2014) - Self
- Episode dated 23 June 2014 (2014) - Self
2013
Conan (TV Series)
as
Self - Guest
- Eric Bana/Andy Serkis/Conway (2014) - Self - Guest
- The Mysterious Case of No Wait We Did This One (2013) - Self - Guest
2014
KSAZ-TV Fox 10 (TV Series)
as
Self
- Actors Eric Bana, Joel McHale visit FOX 10 (2014) - Self
2012
Jimmy Kimmel Live! (TV Series)
as
Self - Guest
- Tony Parker/Eric Bana/Linkin Park (2014) - Self - Guest
- Episode #10.290 (2012) - Self - Guest
2013
Tempest at the Drop-in (Documentary)
as
Narrator (voice)
2013
One Plus One (TV Series)
as
Self - Guest
- Eric Bana (2013) - Self - Guest
2009
Up Close with Carrie Keagan (TV Series)
as
Self - Guest
- Episode dated 30 August 2013 (2013) - Self - Guest
- Episode dated 7 December 2012 (2012) - Self - Guest
- Episode dated 6 April 2011 (2011) - Self - Guest
- Episode dated 11 May 2009 (2009) - Self - Guest
- Episode dated 6 May 2009 (2009) - Self - Guest
2012
Eddie McGuire Tonight (TV Series)
as
Self - Guest
- Episode #1.27 (2012) - Self - Guest
2011
Hanna: Adapt or Die (Video short)
as
Self
2011
Hanna: Central Intelligence Allegory (Video short)
as
Self
2011
Attack of the Show! (TV Series)
as
Self - Guest
- Odette Annable (2011) - Self - Guest
2011
Weekend Today (TV Series)
as
Self
- Episode dated 3 April 2011 (2011) - Self
2010
Janela Indiscreta (TV Series)
as
Self
- Episode #1.17 (2010) - Self
2009
Star Trek: Aliens (Video documentary short)
as
Self
2009
Star Trek: A New Vision (Video documentary short)
as
Self
2009
Star Trek: Ben Burtt & the Sounds of Star Trek (Video documentary short)
as
Self
2009
Star Trek: Casting (Video documentary short)
as
Self
2009
Star Trek: Gene Rodenberry's Vision (Video documentary short)
as
Self
2009
Star Trek: Planets (Video documentary short)
as
Self
2009
Star Trek: Props & Costumes (Video documentary short)
as
Self
2009
Star Trek: Score (Video documentary short)
as
Self
2009
Star Trek: Starships (Video documentary short)
as
Self
2009
Star Trek: The Gag Reel (Video short)
as
Self
2009
Star Trek: To Boldly Go (Video documentary short)
as
Self
2009
Top Gear (TV Series)
as
Self
- Romanian GT Road Trip To Find The Transfagarasan Highway (2009) - Self
2000
Rove Live (TV Series)
as
Self
- Episode #10.34 (2009) - Self
- Episode #10.4 (2009) - Self
- Episode #9.6 (2008) - Self
- Episode #3.1 (2002) - Self
- Episode #1.7 (2000) - Self
2007
The Late Late Show with Craig Ferguson (TV Series)
as
Self - Guest
- Episode #5.209 (2009) - Self - Guest
- Episode #4.204 (2008) - Self - Guest
- Episode #4.61 (2007) - Self - Guest
2009
Late Night with Jimmy Fallon (TV Series)
as
Self - Guest
- Episode dated 10 August 2009 (2009) - Self - Guest
2009
The Tonight Show with Conan O'Brien (TV Series)
as
Self - Guest
- Eric Bana/Mary Lynn Rajskub/Flo Rida (2009) - Self - Guest
2006
Late Show with David Letterman (TV Series)
as
Self - Guest
- Episode #16.183 (2009) - Self - Guest
- Episode dated 3 January 2006 (2006) - Self - Guest
2009
DeLuxe (TV Series)
as
Self
- Episode dated 9 May 2009 (2009) - Self
2007
Xposé (TV Series)
as
Self
- Episode #3.163 (2009) - Self
- Episode #3.152 (2009) - Self
- Episode #1.13 (2007) - Self
2003
The Tonight Show with Jay Leno (TV Series)
as
Self - Guest
- Episode #17.66 (2009) - Self - Guest
- Episode #16.39 (2008) - Self - Guest
- Episode #15.79 (2007) - Self - Guest
- Episode #12.77 (2004) - Self - Guest
- Episode #11.105 (2003) - Self - Guest
2009
Love the Beast (Documentary)
as
Self
2008
L'Oreal Paris 2008 AFI Awards (TV Special)
as
Self
2008
On Set: Making Boleyn (Video short)
as
Self
2008
To Be a Lady (Video short)
as
Self
2008
Translating History to Screen (Video short)
as
Self
2006
Tavis Smiley (TV Series)
as
Self - Guest
- Episode dated 29 February 2008 (2008) - Self - Guest
- Episode dated 9 January 2006 (2006) - Self - Guest
2008
Cartelera (TV Series documentary)
as
Self - Interviewee
- Episode dated 23 February 2008 (2008) - Self - Interviewee
2008
Breakfast (TV Series)
as
Self - Guest
- Episode dated 19 February 2008 (2008) - Self - Guest
2007
The Players at the Table (Video documentary short)
as
Self
2007
The 2007 Australian Film Institute Awards (TV Special)
as
Self
2007
Attacking Troy (Video documentary short)
2007
Kath & Kim (TV Series)
as
Self
- Fame (2007) - Self
2007
Live with Kelly and Mark (TV Series)
as
Self - Guest
- Episode dated 3 May 2007 (2007) - Self - Guest
2006
Corazón de... (TV Series)
as
Self
- Episode dated 5 February 2007 (2007) - Self
- Episode dated 18 January 2006 (2006) - Self
- Episode dated 16 January 2006 (2006) - Self
2006
The 2006 Australian Film Institute Awards (TV Special)
as
Self
2006
Movie Rush (TV Series documentary)
as
Self
2006
Munich: Portrait of an Era (Video short)
as
Self
2006
Munich: The Experience (Video documentary short)
as
Self
2006
Munich: The International Cast (Video short)
as
Self
2006
Munich: The Mission - The Team (Video documentary short)
as
Self
2006
Munich: The On-Set Experience (Video short)
as
Self
2006
The 78th Annual Academy Awards (TV Special)
as
Self - Presenter
2006
Morning Glory (TV Series)
as
Self
- Episode #1.14 (2006) - Self
2006
Sunrise (TV Series)
as
Self
- Episode dated 25 January 2006 (2006) - Self
2006
Film '72 (TV Series)
as
Self
- Episode dated 23 January 2006 (2006) - Self
2006
Richard & Judy (TV Series)
as
Self - Guest
- Episode dated 23 January 2006 (2006) - Self - Guest
2006
The 63rd Annual Golden Globe Awards 2006 (TV Special)
as
Self - Presenter
2006
The 11th Annual Critics' Choice Awards (TV Special)
as
Self
2005
Troy: From Ruins to Reality (Video documentary short)
as
Self
2005
Troy: In the Thick of Battle (Video documentary short)
as
Self
2004
Terrors of Tasmania (TV Movie documentary)
as
Self - Narrator (voice)
2004
Troy: The Passion of Helen (TV Movie documentary)
as
Self
2004
The Making of 'Troy' (TV Movie documentary)
as
Self
2003
Late Night with Conan O'Brien (TV Series)
as
Self - Guest
- Eric Bana/Amy Poehler/Sondre Lerche (2004) - Self - Guest
- Chris Rock/Shannon Elizabeth/Joe Buck (2004) - Self - Guest
- Kim Cattrall/Eric Bana/Stephen Koch (2003) - Self - Guest
2004
4Pop (TV Series documentary)
as
Self
- Hollywoodin kierrätysbuumi (2004) - Self
2004
Friday Night with Jonathan Ross (TV Series)
as
Self - Guest
- Episode #6.9 (2004) - Self - Guest
2004
HBO First Look (TV Series documentary short)
as
Self
- Troy (2004) - Self
2004
The Oprah Winfrey Show (TV Series)
as
Self - Guest
- Episode dated 3 May 2004 (2004) - Self - Guest
2004
Total Request Live (TV Series)
as
Self
- Episode dated 3 May 2004 (2004) - Self
2003
Hulk: Behind the Scenes (Video short)
as
Self
2003
Player$ (TV Series)
as
Self
- Hulk (2003) - Self
2003
The Making of 'Hulk' (Video documentary short)
as
Self
2003
Hulk Cam: Inside the Rage (Video documentary short)
as
Self
2003
The Incredible Ang Lee (Video documentary short)
as
Self
2003
The Tracker: IF Awards 2002 (Video documentary short)
as
Self - Presenter
2003
The Hulk: An MTV Movie Special (TV Movie documentary)
as
Self
2003
Cartaz Cultural (TV Series)
as
Self (2008)
2000
The Panel (TV Series)
as
Self
- Episode #5.30 (2002) - Self
- Episode #4.30 (2001) - Self
- Episode #3.20 (2000) - Self
2002
The Essence of Combat: Making 'Black Hawk Down' (Video documentary)
as
Self
2001
The Ray Martin Show (TV Series)
as
Self - Guest
- Episode #1.9 (2001) - Self - Guest
2000
The Big Schmooze (TV Series)
as
Self
- Episode #1.11 (2000) - Self
1997
The Eric Bana Show Live (TV Series)
as
Self
- Episode #1.8 (1997) - Self
- Episode #1.7 (1997) - Self
- Episode #1.6 (1997) - Self
- Episode #1.5 (1997) - Self
- Episode #1.4 (1997) - Self
- Episode #1.3 (1997) - Self
- Episode #1.2 (1997) - Self
- Episode #1.1 (1997) - Self
Archive Footage
2022
Kath and Kim: Our Effluent Life (TV Mini Series)
as
Self
- 20 Preposterous Years (2022) - Self
- Our Effluent Life (2022) - Self
2013
Chelsea Lately (TV Series)
as
Self
- Episode #8.123 (2014) - Self
- Episode #7.131 (2013) - Self
2013
Movie Guide (TV Series)
as
Martin Vickers
- Movie Guide 2: Part 10 (2013) - Martin Vickers
2009
Rove Live (TV Series)
as
Self
- Episode #10.36 (2009) - Self (uncredited)
2006
20 to 1 (TV Series documentary)
as
Chopper
- Magnificent Movies (2006) - Chopper
2005
101 Sexiest Celebrity Bodies (TV Movie documentary)
as
Self - Place #51
2003
Black Hawk Down: Designing Mogadishu (Video short)
as
Hoot
2003
Finding Nemo (Video Game)
as
Anchor
2001
Australian Story (TV Series documentary)
as
Self
- Inside Out: Mark 'Chopper' Read (2001) - Self
1995
Sale of the Century: 15th Anniversary (TV Movie documentary)
as
Glenn (Full Frontal)
References
Eric Bana Wikipedia
(Text) CC BY-SA