Nickname(s)

Mike V.




Instruments

Vocals




Spouse(s)

Ann (m. 1992)




Name

Mike Vallely





Website

mikevallely.com




Height

1.77 m




Genres

Hardcore punk






Born

June 29, 1970 (age 45) (

1970-06-29

)

Edison, New Jersey, United States




Occupation

Skateboarder, actor, stuntman, musician




Role

Skateboarder · mikevallely.com




Children

Lucy Vallely, Emily Vallely




Albums

Damaged, My War, Slip It In, Everything Went Black




Movies

The Hangover, XXX, Paul Blart: Mall Cop, The Hangover Part III, Drive: My Life in Skateboarding




Similar People

Rodney Mullen, Greg Ginn, Stacy Peralta, Bam Margera, Ron Reyes




Profiles




Facebook

Instagram




Parents

Mary Vallely, Art Vallely



Mike Vallely ( ; born June 29, 1970), also known as Mike V, is an American professional skateboarder, musician, actor, television personality, stuntman, professional wrestler and FHL hockey player. As of January 2014, he is the lead singer of the hardcore punk band Black Flag.
Contents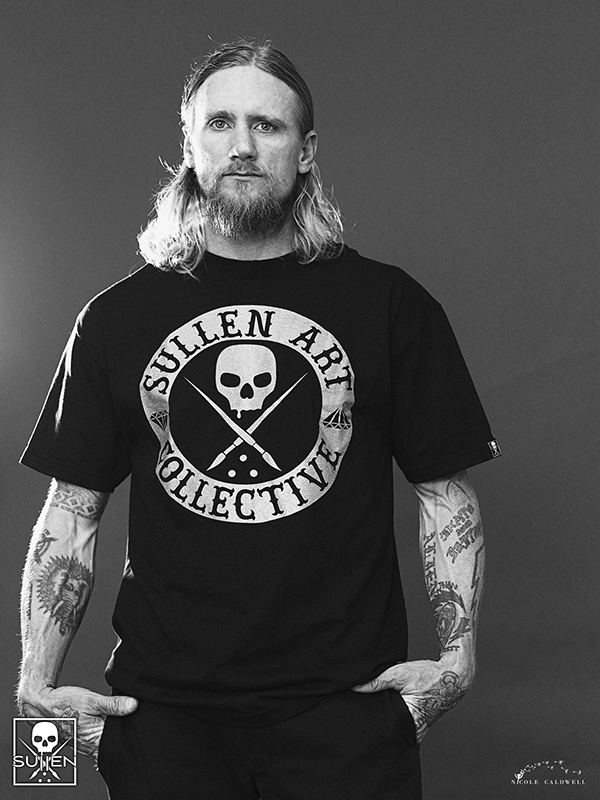 Mike vallely skateboarding video part 2015
Early life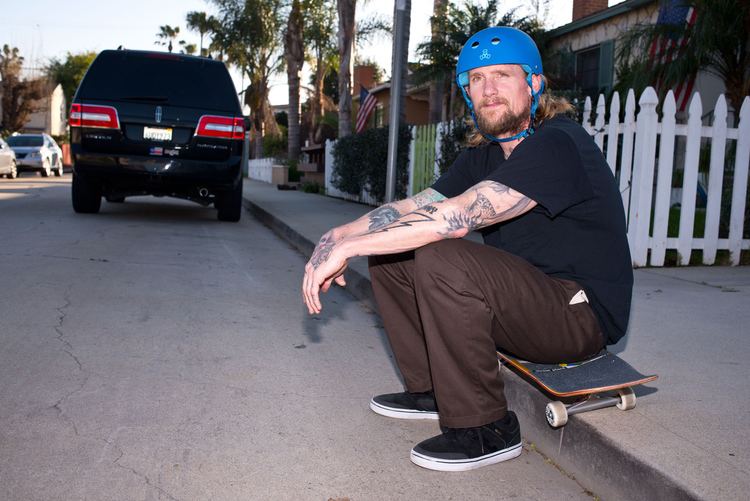 Vallely was born in Edison, New Jersey, United States to Art and Mary Vallely. Vallely has an older brother, Joe, and a younger sister, Amy. Growing up, Vallely played little league baseball, but, in 1984, at age fourteen, Vallely discovered skateboarding and punk music, borrowing a skateboard from a friend and proceeded to dedicate his life to skateboarding.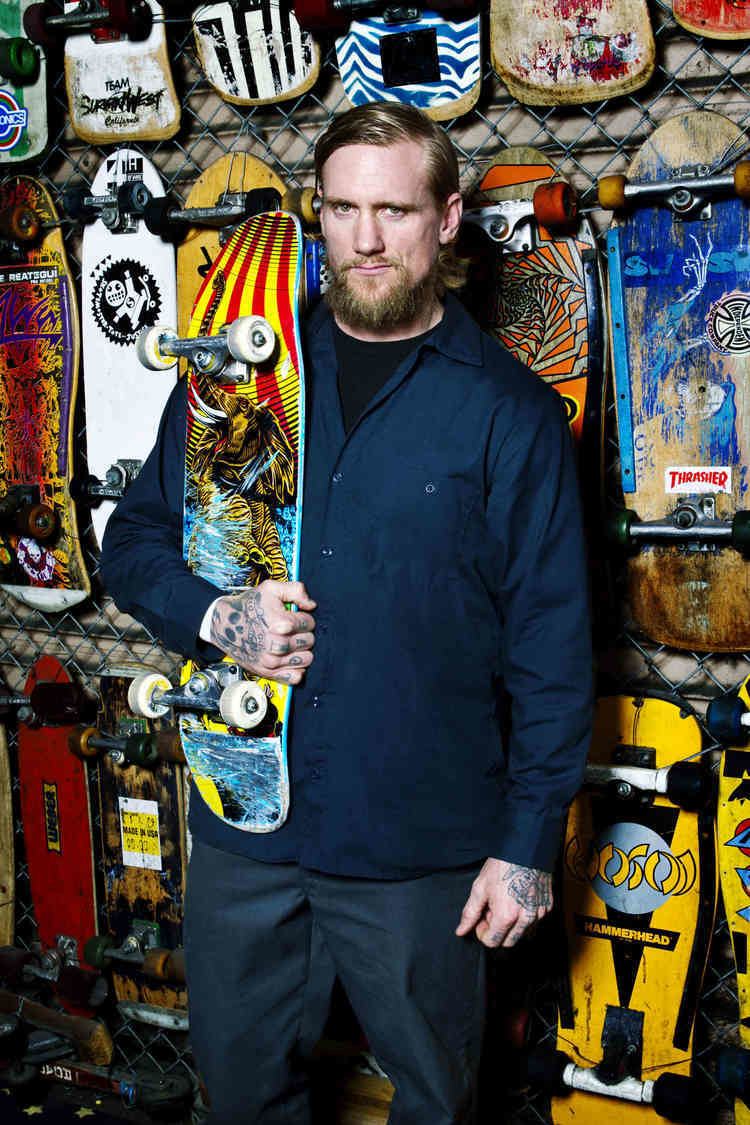 At Christmas in 1984, Vallely's parents purchased a Jeff Phillips professional signature model skateboard for him. Besides street skating, Vallely also began vert skateboarding, and often skated at Tom Groholski's ramp, as well as The Barn Ramp, both of which are located in New Jersey. Vallely also skated at the Brooklyn Banks, a well-known skateboarding location under New York's Brooklyn Bridge.
In 1986, Vallely moved with his family to Virginia Beach, Virginia, for a brief period and, while living there, befriended some local skaters. Skating with a local team called "Subculture", in the Kempsville area of Virginia Beach, Vallely tested his street skills in local contests, as well as on neighborhood quarter-pipe and launch ramps. In the spring of 1986, the Virginia Beach Skate park, Mount Trashmore, hosted a professional vert skateboard contest. Vallely and his friend began skating in the car park, adjacent to the vert ramp, during practice, and drew the attention of professional skateboarder, Neil Blender, from atop the ramp. Lance Mountain and Stacy Peralta, both of Powell Peralta and the Bones Brigade, were also impressed with Vallely. Seeing Vallely skate on a worn board, Mountain provided him with a brand new skateboard. Following the impromptu demo, Peralta offered Vallely an amateur sponsorship deal with Powell-Peralta Skateboards.
Professional skateboarding
Thrasher Magazine photographed Vallely performing in the handplant circle, one of the photographs appearing on the cover of magazine's August 1986 issue. In July 1986, Vallely's new sponsor flew him to California to compete at the "Street Attack" contest, in Oceanside, California. Vallely won the amateur division, which led to a full-page spread in Transworld Skateboarding's September issue. Also in 1986, Vallely appeared in the third Powell-Peralta video, The Search for Animal Chin, which was released in 1987. Later that year, Vallely became a professional skateboarder at a vert contest in Toronto, Canada on May 31, 1987.
In 1988, Powell-Peralta released Vallely's first professional signature model skateboard. Initially adorned with graphics of a large bug, which was later changed to a graphic that featured an elephant. In 1989, Vallely left Powell-Peralta, at which time the company was the largest skateboarding brand in the world. Following this departure, Vallely became involved with World Industries, a skater-run brand that was conceived of and launched with peers Steve Rocco, Jesse Martinez, and Rodney Mullen. World Industries created the second ever double-kick skateboard design, the first was the Vision Double Tail which Vallely's double kick was modeled after but with mellower kick and shorter tail than nose. (a skateboard deck with a kicktail at both ends), which would become the industry standard. A Vallely signature board was used for the new design's introduction into the retail market.
Vallely was a part of World Industries until early 1991, when he joined New Deal Skateboards, where he stayed until January 1992, before starting the short-lived TV Skateboards with friend and professional skateboarder Ed Templeton. Due to health concerns and financial setbacks, TV Skateboards folded later that year, and Vallely returned to the newly reformed Powell Skateboards in 1993, where he stayed until 1997. Vallely then briefly rode for Transit Skateboards, before joining Black Label Skateboards in 1998, a company that he rode for until 2002. Vallely appeared in the Black Label video Label Kills. Vallely founded Vallely Skateboards in 2002, after he left Black Label. Vallely Skateboards were distributed through Giant Distribution and eventually folded in 2003 due to poor growth.
From 2003 until 2010, Vallely rode for Element Skateboards, before leaving to start yet another company, By The Sword, with fellow skateboarder Jason Filipow. However, the company was short-lived, as Vallely joined the roster of a rejuvenated Powell Peralta Skateboards in late 2010 – his third time with Skate One Distribution – along with Airwalk Footwear and Bones Bearings. In mid-2011, Vallely joined Iron Fist Clothing, as well as Tork Trux as their first team rider, after noticing the company's innovative assembly method; however, Vallely quickly left Tork. A press release from the Swedish skate shoe company, Servant Footwear, was published in February 2013, announcing that Vallely was the first American ambassador and team rider for the brand.
Elephant Brand
In late 2011, Vallely again resigned from Powell-Peralta and founded Elephant Skateboards in December 2011. In April 2012, Jason Adams – formerly of Black Label and Enjoi – was added to the team roster. On a late June episode of the Ride Channel's Weekend Buzz, the addition of Kyle Berard to the Elephant team roster was revealed.
Music
Vallely joined a band called Resistance in 1985, although he only played one live show with the group, in which the bands 7 Seconds and Aggression also played. Vallely was asked to leave the band for spending too much time on skateboarding. In 2003, Greg Ginn invited Vallely to sing for Black Flag at its 2003 reunion shows in Los Angeles, where he performed the entire My War album. Vallely was the lead singer for Mike V and the Rats, and the band's song, "The Days", appeared in the video game, Tony Hawk's Underground (THUG), and their song, "Never Give Up", appeared in THUG's successor, Tony Hawk's Underground 2. In 2013, Vallely formed a band called Good For You with Greg Ginn. Their debut album was released on SST Records in February 2013. In January 2014, founding member Greg Ginn announced Mike Vallely would be the new lead singer of Black Flag. In July 2015, Vallely put together the Switchblades & Urethane Music Fest taking place at Alex's Bar in Long Beach, CA.
Good For You
"Life Is Too Short to Not Hold a Grudge" (2013)
Mike V & The Rats
"Fist 3 Songs" (2002)
"Mike V & The Rats" (2002)
"The Days" (2003)
Revolution Mother
"Glory Bound" (2007)
"Rollin' With Tha Mutha" (2009)
Solo career
"Weekend In Pittsburgh" (2002) with Joe Grushecky
"California Angel" (2006)
"Alone" (2006)
Guest appearances
Hatebreed frontman Jamey Jasta's "Jasta" (2011) – "Heart of a Warrior".
Video game appearances
Vallely appears in the successful Tony Hawk Pro Skater skateboarding video game series, from the fourth release onwards. He appears as a secret character in the fourth release, but has been a major character since the fifth release. The storyline of the fifth game in the series Tony Hawk's Underground is based on Vallely's skateboard career, and the Vallely character teaches the flamingo trick in the game. Vallely has launched his own skateboarding video game for the iPhone and the iPod Touch, entitled Mike V: Do or Die – Skateboarding.
Hockey
Vallely signed a contract to play professional hockey for the Danbury Whalers of the Federal Hockey League, on June 23, 2010. In his first career game (October 23, 2010), Vallely fought Joe Pelle of the Brooklyn Aviators, a career minor-league enforcer. Several seconds into the fight, Vallely lost his footing and landed awkwardly, breaking his right arm.
Podcasting
In 2015, Vallely started his own podcast, The Mike V Show, with his friend, author and podcaster Daniele Bolelli.
Films
Vallely has appeared in several films, including Gleaming the Cube, Paul Blart: Mall Cop, The Hangover, The Hangover Part III and XXX.
References
Mike Vallely Wikipedia
(Text) CC BY-SA