Name

Charlene Keys




Birth name

Charlene Keys




Years active

1996–present




Also known as

Tweet, Charlene




Role

Singer-songwriter





Genres

Soul, neo soul




Children

Tashawna




Instruments

Vocals, guitar




Parents

Shirley Keys, Tom Keys






Born

January 21, 1972 (age 43)Rochester, New York, United States (

1972-01-21

)


Occupation(s)

Singer-songwriter, guitarist




Albums

Southern Hummingbird, It's Me Again, Simply Tweet




Profiles




Twitter

Myspace
Charlene Keys (born January 21, 1971), better known by the stage name Tweet, is an American singer-songwriter and guitarist.
Contents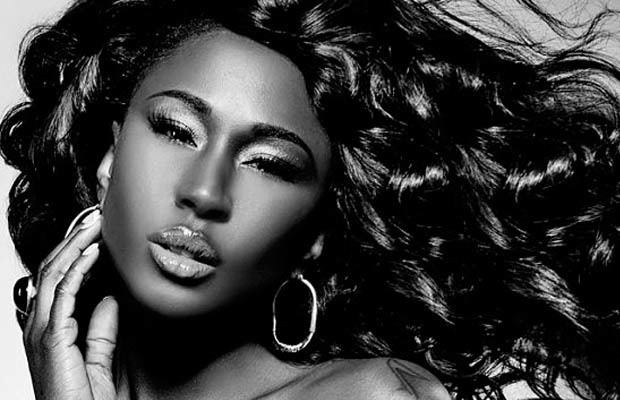 Tweet motel tony shannon on acoustic guitar
Early years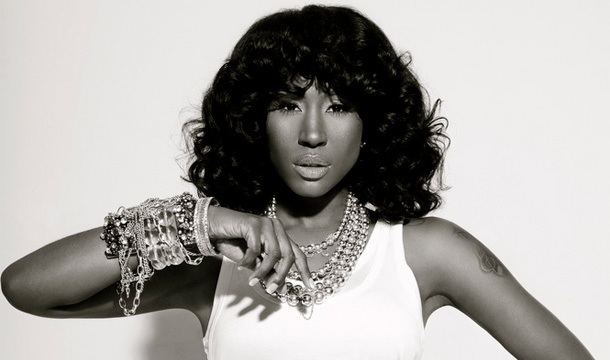 The youngest child of Tom and Shirley Keys, Tweet was born in Rochester, New York on January 21, 1972, and grew up singing in the church alongside her parents and her four older siblings (three brothers, Tom, Cedric and Lonnie, and one sister, Sundra). Among them, the five children mastered instruments such as the piano, guitar, bass guitar, drums, and many more.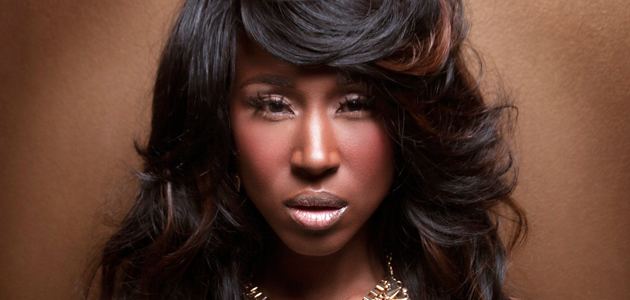 As a young girl, Tweet was inspired not only by her family, but also by larger-than-life divas like Janet Jackson, Tina Turner, Aretha Franklin, and Whitney Houston (whom she later worked with). Tweet's first steps into a career in the music industry first began when she enrolled in Rochester's School of the Arts. In 1990, at the age of 18, Tweet gave birth to her daughter, Tashawna. She is a gospel singer.
Swing Mob/Sugah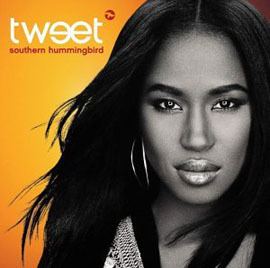 In the early nineties, Tweet joined the female trio Sugah, leaving her daughter with her parents in Panama City, Florida, while Tweet relocated to many places. Sugah was composed of Tweet, Susan Weems, and Rolita White, and was a part of Devante Swing's Swing Mob collective. While there, she met Timbaland, Magoo, Missy "Misdemeanor" Elliott (who at the time was a part of Sista), Playa, Ginuwine, and Renee Anderson who were also all a part of the Swing Mob collective. During her time with Sugah, Tweet formed a close friendship with Elliott.
Around 1999 with Sugah going nowhere, no album to show, and many broken promises, Tweet returned to her parents' home in Panama City penniless and depressed. After Tweet fell into a deeper depression after a string of bad relationships and a number of jobs she had suicidal thoughts, but she received a phone call from Elliott, calling to ask if Tweet would contribute background vocals on her then-latest album Miss E... So Addictive. Tweet felt she could tell Elliott about her situation and what she was going through. To this day she calls Elliott her "Guardian Angel".
Before Southern Hummingbird
In 2000, Tweet began recording vocals for Elliott's album and was also reunited with her old friends from the Swing Mob days, Timbaland, Magoo, Playa, and Ginuwine. She also recorded vocals for Timbaland and Magoo's follow-up to their platinum-selling 1997 debut album, Welcome to Our World, and Timbaland's solo album, Tim's Bio: Life from da Bassment. In 2001, Elliott released her platinum-selling third album, Miss E... So Addictive, with Tweet contributing vocals to five tracks. 2001 also saw the release of Ja Rule's Pain Is Love, Bubba Sparxxx's Dark Days, Bright Nights, Petey Pablo's Diary of a Sinner: 1st Entry, and Timbaland and Magoo's Indecent Proposal, on all of which Tweet contributed vocals.
2002–04: Southern Hummingbird
In March 2002, Tweet entered the charts with her debut solo single, "Oops (Oh My)", a risqué song about self-loving and appreciation. The song was produced by Timbaland and featured guest vocals by Missy Elliott. The single hit number one on the Hot R&B/Hip-Hop Songs and number seven on the Billboard Hot 100, with the help of a remix featuring Fabolous. In April 2002, Tweet released her debut album Southern Hummingbird to mostly strong reviews. The album featured production by Craig Brockman, Nisan Stewart, guitarist John "Jubu" Smith, Timbaland (who contributed four tracks) and Tweet herself. It also featured guest vocals by Elliott on "Oops (Oh My)", Bilal on "Best Friend", and BeatClub Records' Ms. Jade on "Sexual Healing (Oops Pt. 2)", and included a bonus track performed by Elliott, "Big Spender". The album was filled with soul-stirring vocals and lyrics taken from Tweet's own life experiences. The album spawned another two singles, Timbaland-produced "Call Me", and the radio single "Smoking Cigarettes", which had a video shot and directed by Little X but was never released. The album debuted at number three on the Billboard 200 chart.
That year Tweet appeared as a guest vocalist on Trina's second single from her hit album Diamond Princess. The song was called "No Panties" and was written and produced by Missy Elliott and Nisan Stewart. Tweet also appeared on Meshell Ndegeocello's Cookie: The Anthropological Mixtape, Karen Clark Sheard's 2nd Chance, Ms. Jade's Girl Interrupted, Whitney Houston's Just Whitney... and Elliott's Under Construction. Tweet appeared on four of the tracks and also made a cameo performance in both videos released from the album, "Work It" and "Gossip Folks". Tweet was nominated for a Soul Train Lady of Soul Award (among others) for Best New Artist but lost to Ashanti. However, that year Tweet was awarded the Key To The City for Rochester, New York. Along with Missy Elliott, Lil' Kim, DMX, Toni Braxton, Queen Latifah, Ananda Lewis, Playa, Jamie Foxx, Lil' Mo, AJ, Free (among others), Tweet appeared in Aaliyah's posthumous hit single, "Miss You".
With 2003 came more guest vocals appearances: Madonna's American Life The Remixes Single, Monica's After the Storm, Mark Ronson's Here Comes the Fuzz, and Angie Stone's Stone Love on the 2004 Grammy Award-nominated song "U-Haul".
Tweet turned to acting, having a cameo appearance in the film Honey, directed by music video director Billie Woodruff and starring Jessica Alba, Mekhi Phifer, Lil' Romeo, Joy Bryant and Missy Elliott. Tweet's other acting credits include an episode of the comedy series The Parkers in 2002, in which she performed "Oops (Oh My)" and "Smoking Cigarettes". Tweet also appeared on the Honey soundtrack on the Elliott-produced "Thugman". Tweet also performed "Hypnotic" in the film, but it is not featured on the soundtrack. There was also a super hot remix produced by The Orphanz.
2005–07: It's Me Again
In 2004, Tweet appeared in another of Elliott's music videos, "I'm Really Hot", off of This Is Not a Test!, but Tweet was absent from the album as a vocalist. Tweet also appeared on the posthumous unreleased Elliott-produced Aaliyah track "Where Could He Be". The song did enjoy slight radio success, but has not yet been released officially. Missy Elliott made her move from Elektra Entertainment Group to Atlantic Records, taking Tweet and The Goldmind Inc. with her.
During 2003 and 2004, Tweet began recording songs for her follow-up to Southern Hummingbird which was supposed to be released in early 2004, but due to the label changes, was pushed back. In late 2004, Tweet joined Cee-Lo Green and Teedra Moses on the 2004 Seagram's Gin Live Tour in promotion of her new single, "Turn da Lights Off" The song was produced by Missy Elliott and Kwamé, featured vocals from Elliott and contained a sample of Marvin Gaye's "If This World Were Mine" and Nat King Cole's "Lost April". While on tour, Tweet performed her old tracks, and premiered her new single and some of her newer tracks, including "My Man" and "Sports, Sex & Food".
On March 22, 2005, Tweet released her second album It's Me Again. The album featured production from Missy Elliott on seven of the tracks, Craig Brockman, Nisan Stewart, brothers Charlie Bereal and Kenny Bereal, Walter Milsap III, Kwamé, The Goldmind Inc.'s Soul Diggaz, Marty Cintron III, Madball Entertainment and, Timbaland and Tweet (who both only contributed producing credits on one track each). The album featured vocals from Tweet's 15-year-old daughter, Tashawna, on "Two of Us", Rell on "Could It Be", and Missy Elliott on "Turn da Lights Off" and "Things I Don't Mean". The album also featured the hidden bonus track "When I Need a Man" (theme song from the USA Network Original Series, Kojak, starring Ving Rhames). The album peaked at #17 on the Billboard album charts and then quickly fell off the charts due to lack of promotion and mis-management from Atlantic Records. There was talk to film a second video for either "Cab Ride" (which sampled the theme song from the TV show "Taxi,") or "Sports, Sex & Food", but this never happened. Tweet then broke away from her manager, Mona Scott, and Violator Management, and signed with Mathew Knowles of Music World, who managed the careers of Destiny's Child, Beyoncé Knowles, Michelle Williams, Kelly Rowland, Solange Knowles, Sunshine Anderson, and Trin-i-tee 5:7. Tweet stills maintains a close friendship with Mona Scott and is still signed to The Goldmind Inc.
Tweet also appeared on Elliott's sixth album release, The Cookbook, contributing vocals to three tracks, including the single, "Teary Eyed". "Boogie 2nite" (a song from the album Southern Hummingbird) was covered by Booty Luv (vocalists Nadia and Cherise from the British act Big Brovaz) which reached number two on the UK Singles Chart on December 10, 2006, after three years of UK club success. However, there was no official single release of Tweet's original.
2007–present: Simply Tweet and Charlene
In 2007, Tweet performed with Timbaland, Eve, Keyshia Cole, Nelly Furtado, Fat Man Scoop and Ciara at the 4th annual VH1 Hip Hop Honors, honoring the work of Missy Elliott which aired on October 8. The same year, she departed from Missy Elliott's Goldmind Inc. camp and signed to Jheryl Busby and Mike City's record label, Umbrella Recordings. There, she began recording material for her third album along with producers Nisan Stewart, Warryn Campbell and Novel. Initially titled Love, Tweet, the album was preceded by the buzz single "Good Bye My Dear", a collaboration with rapper T.I., and expected to be released on April 8, 2008. The release of lead single "Anymore" failed to materialize however. On April 26 and April 27, 2008, Tweet along with Bilal, Dwele and German singer Joy Denalane performed with The Dresden Soul Symphony in Dresden, Germany. The quartet reinterpreted soul hits and combined them with classical music. An album The Dresden Soul Symphony and DVD were later released on October 24, 2008.
In 2010, Tweet split from Umbrella due to a lack of promotion and ongoing delays. In late 2011, Tweet signed to MC Lyte's record label DuBose Music Group. In June 2012, she began posting previously unreleased material from the It's Me Again and Love, Tweet recording sessions on her new website as a part of her weekly SoundCloud-hosted special, Tweet Tuesdays. In February 2013, DuBose released her Simply Tweet EP. Recorded live with a full band, the five-track set was preceded by the single "Enough". The digital extended play reached the top thirty on both the US Billboard Independent Albums and the Top R&B/Hip-Hop Albums chart.
In July 2015, Tweet confirmed that she had signed with the independent eOne Music label. Her third regular studio album Charlene, featuring production from Missy Elliott, is expected to be released on January 22, 2016 in the United States, with its lead single to be released in September 21, 2015. On February 29, 2016 the 'Hummingbird' singer sat down with Lindsey Sullivan (of Billboard) to discuss her new album "Charlene". During the interview Tweet mentioned her excitement teaming up with Timbaland and Missy Elliott. She also stated the album was a growing experience and she has matured as an artist over her long hiatus.
In July 2016, Pastor Jamal Bryant introduced Tweet as the 'First Lady' of the show with intentions of making her his 'Last Lady'.
Grammy Awards
Tweet provided backing vocals on Angie Stone's song, "U-Haul", which was nominated for Best Female R&B Vocal Performance At The 47th Annual Grammy Awards.
Discography
Southern Hummingbird (2002)
It's Me Again (2005)
Love, Tweet (2008) - Shelved
Charlene (2016)
Filmography
2002: The Parkers: Kim's 21st Birthday (TV)
2003: Honey
2008: The Dresden Soul Symphony (live concert DVD)
Endorsements
Verizon Wireless TV & print ads (featured in the "Call Me" music video)
Citizen Watches print ads
2002 Gap Stretch Jeans TV ads directed by Peter Lindbergh, performing "I'll Take You There" together with Taryn Manning
Pantene Pro-Voice TV & print ads (with Mýa, Vanessa Carlton and Lucy Woodward)
References
Tweet (singer) Wikipedia
(Text) CC BY-SA