Full Name

Brodbeck




Role

Photographer




Name

Peter Lindbergh





Website

www.peterlindbergh.com




Nationality

German




Movies

The Look







Born

November 23, 1944 (

1944-11-23

)

Leszno, Germany




Spouse(s)

Petra Sedlaczek (married 2002)




Books

Images of Women II: 2005-2014




Children

Simon Lindbergh, Benjamin Lindbergh, Jeremy Lindbergh




Similar People

Linda Evangelista, Patrick Demarchelier, Christy Turlington, Tatjana Patitz, Steven Meisel


Profiles




Facebook
The photographer peter lindbergh euromaxx dossier
Peter Lindbergh (born Peter Brodbeck on November 23, 1944) is a German photographer and film director. Lindbergh is known for his cinematic images.
Contents
Photographer peter lindbergh s unknown euromaxx
Early life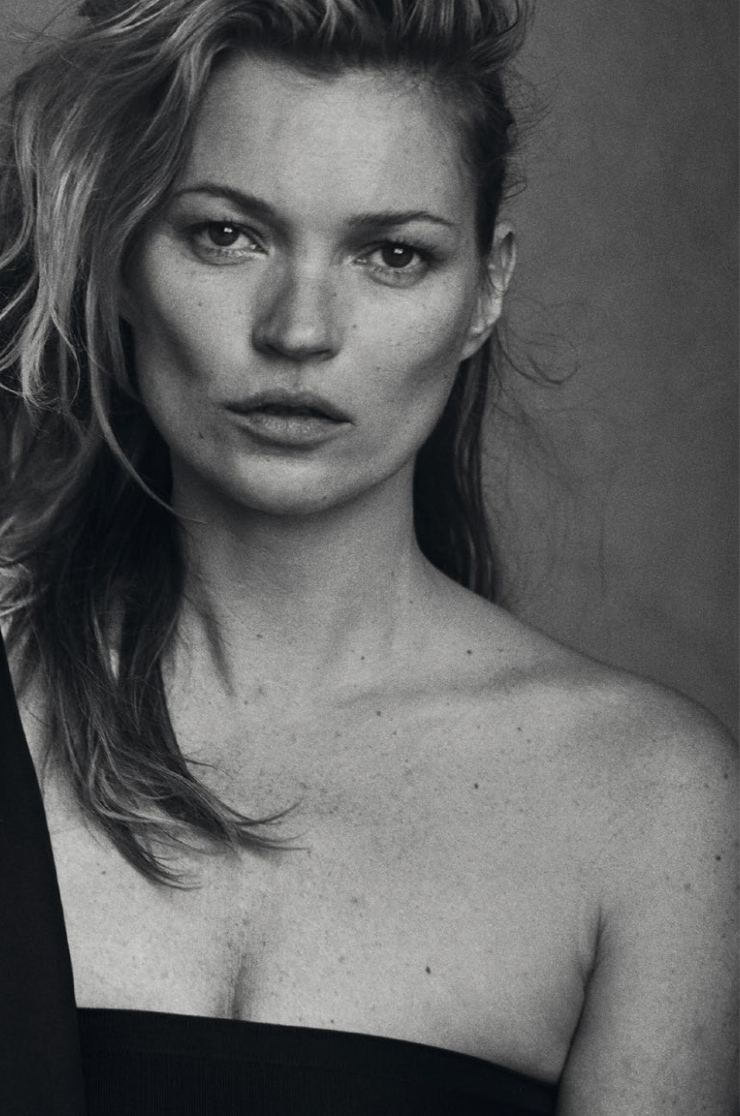 Lindbergh was born on November 23, 1944 in Leszno, Poland. He spent his childhood in Duisburg.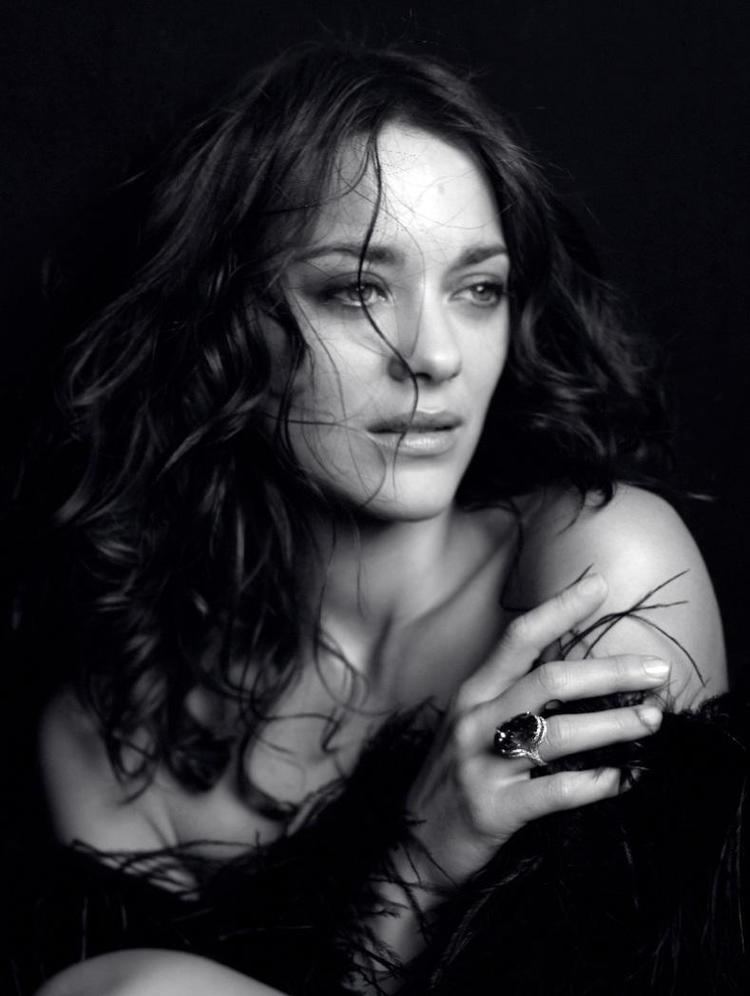 As a teenager, he worked as window dresser for the Karstadt and Horten department stores in Duisburg. Coming from a part of Germany close to the Dutch border, North Rhine-Westphalia, he spent summer holidays with his family in the Netherlands on the coast near Noordwijk. The vast beaches and the industrial settings of his hometown Duisburg, have influenced his work strongly over the years. In the early 1960s, he moved to Lucerne and months later to Berlin where he enrolled in the Berlin Academy of Fine Arts. He hitchhiked to Arles in the footsteps of his idol, Vincent van Gogh. Lindbergh remembers these years: "I preferred actively seeking out van Gogh's inspirations, my idol, rather than painting the mandatory portraits and landscapes taught in art schools". After several months in Arles, he continued through to Spain and Morocco, a journey that took him two years.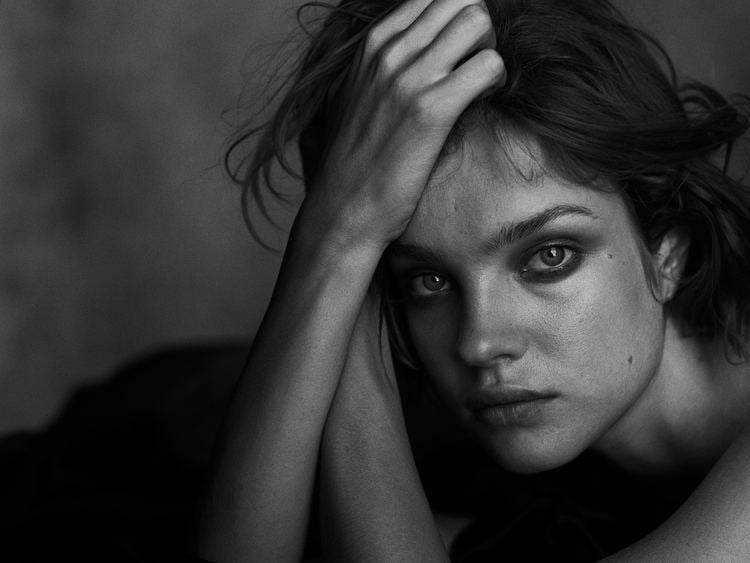 Returning to Germany, he studied Abstract Art at the College of Art in Krefeld (North Rhine-Westphalia). Influenced by Joseph Kosuth and the Conceptual art movement, he was invited in 1969, before graduating, to present his work at the avant-garde Galerie Denise René. These works were exhibited in the Objets ludiques exhibition at the Tinguely Museum in Basel in 2014. After moving to Düsseldorf in 1971, he turned his attention to photography and worked for two years assisting German photographer Hans Lux, before opening his own studio in 1973. Becoming well known in his native country, he joined the Stern magazine family along with photographers Helmut Newton, Guy Bourdin and Hans Feurer.
Photography
Lindbergh introduced a form of new realism by redefining the standards of beauty, influenced by documentary photographers, street photographers and photojournalists like Dorothea Lange, Henri Cartier-Bresson and Garry Winogrand. He has a humanist approach. He changed the standards of fashion photography in times of excessive retouching, in considering there to be something else that makes a person interesting, beyond their age. In 2014 he said that "This should be the responsibility of photographers today to free women, and finally everyone, from the terror of youth and perfection." In 2016, Lindbergh declared that "A fashion photographer should contribute to defining the image of the contemporary woman or man in their time, to reflect a certain social or human reality. How surrealistic is today's commercial agenda to retouch all signs of life and of experience, to retouch the very personal truth of the face itself?"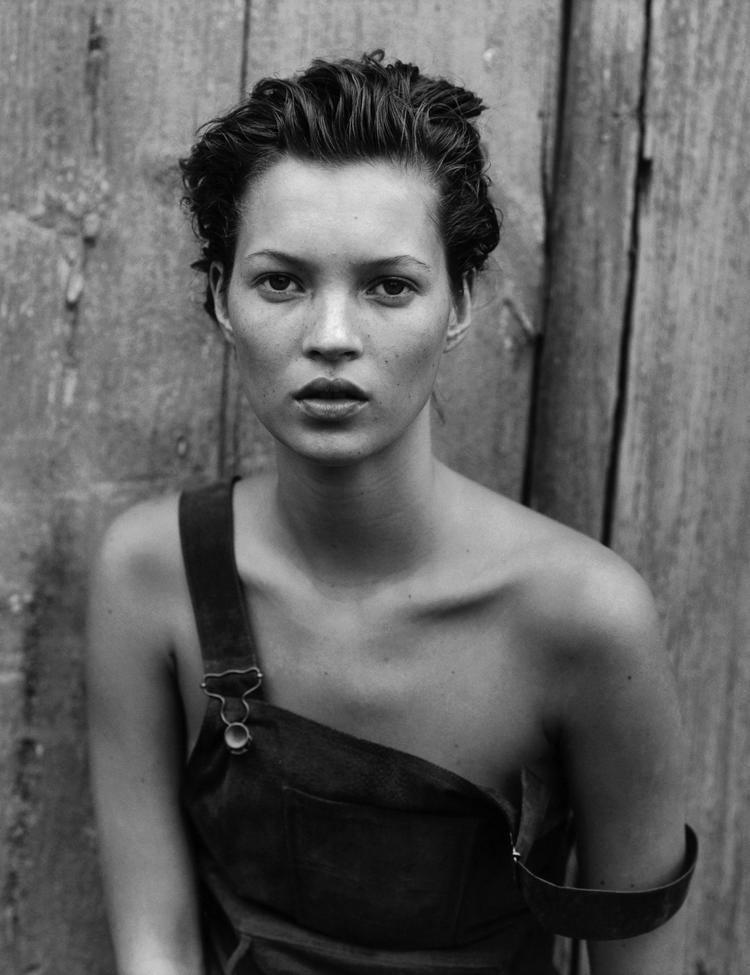 He photographs his subjects in their natural state, with hardly any make-up. The journalist Suzy Menkes wrote that "Refusing to bow to glossy perfection is Peter Lindbergh's trademark – the essence of the images that look into each person's unvarnished soul, however familiar or famous the sitter".
In 1988, Lindbergh gained international acclaim by showing a new generation of models all dressed in white shirts that he had recently discovered and launched their careers. A year later, Linda Evangelista, Naomi Campbell, Tatjana Patitz, Cindy Crawford, and Christy Turlington, young models then, were photographed together for the first time by him for the January 1990 British Vogue cover. Credited as the one who officially started the era of supermodels, his cover inspired singer George Michael to cast those models in the video for his song "Freedom '90", and around the same time Italian fashion designer Gianni Versace for his Fall–Winter 1991 fashion show featuring the new supermodels featured two years earlier in Lindbergh's photographs. In a 2008 interview with art historian Charlotte Cotton, he explained that:
Using black-and-white photography was really important to creating the supermodel. Every time I tried to shoot them in colour, because their beauty was close to perfection, it ended up looking like a bad cosmetics advert. With black and white, you can really see who they are. It toned down the commercial interpretation that colour gives. What's so striking about black and white is how it really helps a sense of reality to come through.
Lindbergh's first book, 10 Women (1996), sold more than 100,000 copies as of 2008.
He twice photographed the Pirelli calendar, in 1996 and 2002. The latter, which used actresses instead of models for the first time, was shot on the back lot of Paramount Studios, and was described by art critic Germaine Greer as "Pirelli's most challenging calendar yet." Lindbergh is the first photographer in the fifty-year history of the Pirelli calendar to be invited to photograph it for a third time (for the 2017 edition).
Lindbergh collaborated on two complete issues of Vogue photographed by him, one celebrating Vogue Germany 30th anniversary in October 2009, and the other for Vogue Spain in December 2010.
Films and music
Lindbergh has directed a number of films and documentaries: Models, The Film (1991); Inner Voices (1999), which won the Best Documentary Award at the Toronto International Film Festival (TIFF) in 2000; Pina Bausch, Der Fensterputzer (2001) and Everywhere at Once (2008), narrated by Jeanne Moreau was presented at the Cannes Film Festival and Tribeca Film Festival in 2008.
He photographed the movie poster for Tony Scott's movie The Hunger (1983) featuring David Bowie, Susan Sarandon and Catherine Deneuve, and the album cover for the soundtrack, Pedro Almodóvar's movie poster for Talk To Her (2002) and also Charlotte Rampling's documentary The Look (2011).
Lindbergh has photographed many music record covers, among them Jane Birkin's single "Quoi" (1985); Tina Turner's singles "The Best" (1989), "I Don't Wanna Lose You" (1989), and "Foreign Affair" (1990), albums Foreign Affair (1989) and Wildest Dreams (1996), and directed the videoclip for Turner's single "Missing You"; Sheryl Crow's The Globe Sessions (1998) and "My Favorite Mistake" (1998); Lionel Ritchie's Time (1998) album; Beyoncé's I am... Sasha Fierce (2008) and I Am... World Tour promotional pictures; Mika's No Place In Heaven (2015) and also directed the videoclip for his single "The Last Party".
Exhibitions
Shots of Style, Victoria and Albert Museum, London, 1985.
Centre Georges Pompidou, Paris. Solo exhibition of Lindbergh's photographs for Japanese brand Comme des Garçons by Rei Kawakubo.
Smoking Women, Galerie Gilbert Brownstone, Paris, 1992; travelled to Bunkamura Gallery, Tokyo, 1994; Schirn Kunsthalle, Frankfurt, 1996.
Bunkamura Museum of Art, 1996. A retrospective. Broke the previous attendance records set by the Jacques Henri Lartigue and the Leni Riefenstahl retrospectives held by the Museum.
Peter Lindbergh: Images of Women, Hamburger Bahnhof, Berlin, 1997; toured museums in Hamburg, Milan, Rome, and Vienna in 1998; International Photography Festival, Japan, 1999 and 2000; Pushkin Museum of Fine Arts, Moscow, 2002. Lindbergh was the first photographer exhibited there.
Models As Muse, The Metropolitan Museum of Art, 2009.
On Street, C/O Berlin, 2010. There were 90,000 visitors.
The Unknown, Ullens Center for Contemporary Art, Beijing, China, April–May 2011. Lindbergh's installation, curated by Jerome Sans. There were more than 70,000 visitors.
The Unknown and Images of Women, Meštrović Pavilion HDLU Museum, Zagreb, April–May 2014.
Vogue Like a Painting, Thyssen-Bornemisza Museum, Madrid, June–October 2015. Lindbergh's still lifes and portraits were exhibited along with work by Irving Penn, Horst P. Horst and Erwin Blumenfeld.
Gagosian Paris, September–December 2014
Gagosian Athens, February–April 2016.
A Different Vision On Fashion Photography, Kunsthal Rotterdam, September 2016 to February 2017. A major retrospective. Includes work from previously unseen material from personal notes, storyboards, props, polaroids, contact sheets and films to monumental prints.
Films
1991: Models - The Film. Directed by Lindbergh. Shot in New York starring models Linda Evangelista, Tatjana Patitz, Naomi Campbell, Cindy Crawford and Stephanie Seymour.
1999: Inner Voices. 30 minute drama documentary examining self-expression in Lee Strasberg method acting. Won the prize for Best Documentary at the Toronto International Film Festival in 2000.
2001: Pina Bausch - Der Fensterputzer. Experimental 30 minute film for Channel 4 about his friend Pina Bausch. Shown off at the Cannes Film Festival in 2007.
2008: Everywhere at Once. Directed by Lindbergh and Holly Fisher. Had its world premiere at the Tribeca Film Festival in New York. Narrated by Jeanne Moreau, this film consists of refilmed Lindbergh photographs, many of them unpublished, interwoven with excerpts from Tony Richardson's film Mademoiselle.
Influences
Lindbergh's work is inspired by early cinema (Fritz Lang's Metropolis, Eisenstein's Potemkin), Dorothea Lange's Depression-era images; also the surroundings of Lindbergh's own 1950s childhood living across the Rhine from the foreboding Krupp steelworks in the industrial Ruhrland city of Duisburg; dance and cabaret, landscapes and outer space.
Awards and nominations
1996: Raymond Loewy Foundation Award.
2014: Honored for his longtime contributions to AIDS awareness at the annual amfAR New York Gala at Cipriani Wall Street.
Major publications
10 Women. Schirmer / Mosel, 1996. ISBN 978-3-8238-1416-0. With a foreword by Karl Lagerfeld. Photographs of Kate Moss, Christy Turlington, Linda Evangelista, Cindy Crawford, Amber Valletta, Naomi Campbell, Helena Christensen, Claudia Schiffer, Kristen McMenamy and Tatjana Patitz.
Images de Women. Schirmer / Mosel, 1997. ISBN 978-3-8296-0143-6. With an introduction by Martin Harrison.
Portfolio. Assouline, 1999. ISBN 2-84323-108-6. With an interview by Dr. Antonio Ria.
Stories. Arena editions USA, 2002. ISBN 1-892041-64-2. With a foreword by Wim Wenders.
Untitled 116. Schirmer / Mosel, 2006. ISBN 3-8296-0179-4.
On Street. C/O Berlin, 2010. ISBN 978-3-8296-0506-9.
The Unknown. Schirmer / Mosel, 2011. ISBN 978-3-8296-0544-1. With an interview by Jérôme Sans.
Images of Women 2. Schirmer / Mosel, 2014. ISBN 978-3829606851. With an introduction by Werner Spies, Wim Wenders and Peter Handke,
A Different History of Fashion by Lindbergh. 2016. With an introduction by Thierry-Maxime Loriot.
Other publications
Stern Fotografie - Smoking Women - Portfolio N°5. teNeues, 1996. ISBN 978-3570122990.
Stern Fotografie - Invasion - Portfolio N°29. teNeues, 2002. ISBN 978-3570193471.
I Grandi Fotografi of Corriere Della Sera. 2006. Part of the series with Man Ray, Robert Mapplethorpe, Helmut Newton, Henri Cartier-Bresson.
Stern Fotografie Portfolio N° 47. teNeues, 2007. ISBN 978-3-570-19733-2.
Peter Lindbergh:100 photos pour la liberté de la presse. Reporters Without Borders, 2014. ISBN 978-2362200267. A magazine.
References
Peter Lindbergh Wikipedia
(Text) CC BY-SA