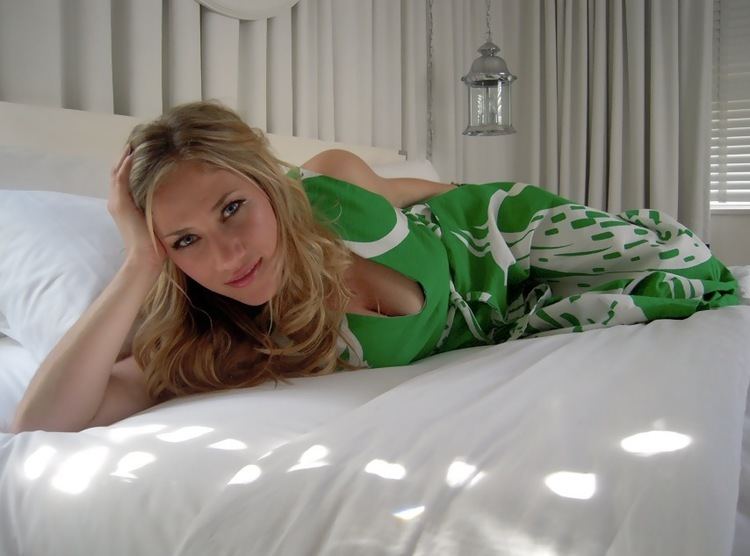 Born in London, Woodward is the daughter of British conductor and composer Kerry Woodward and his American wife, a former staff editor on The New Grove Dictionary of Music and Musicians who studied opera. Her parents helped edit a performance edition of Viktor Ullmann's opera Der Kaiser von Atlantis and mounting its first performances in many countries. When her father was appointed musical director of the Netherlands Chamber Choir, the family moved to Amsterdam. Two years later her parents separated. Woodward, her brother, and her mother moved to New York, near her maternal grandparents, James Halitsky, a meteorologist, and Sylvia, an educational psychologist at a residential treatment center for court-referred children. Woodward's mother worked on the Grove Dictionaries, bellydanced professionally, and became a music teacher in the public schools of New York City.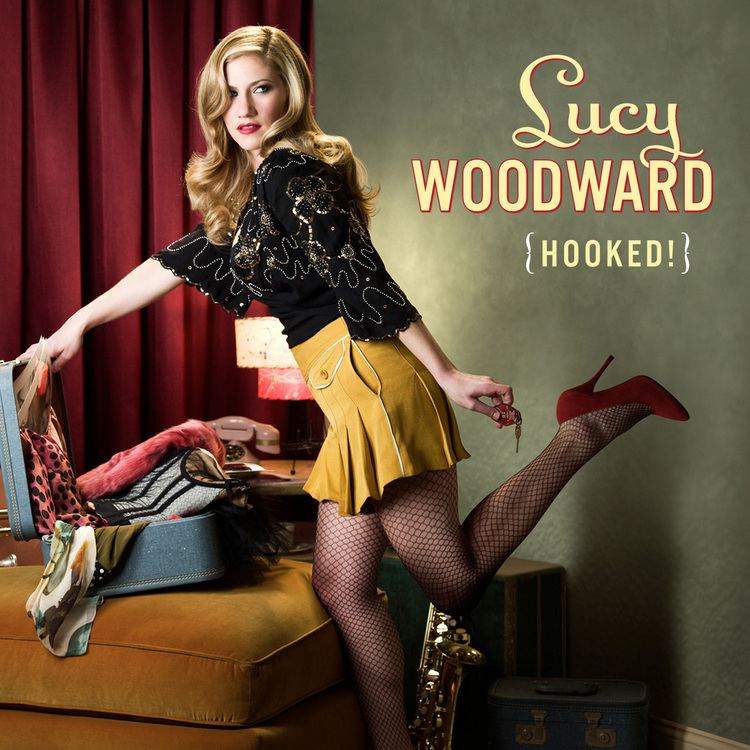 Raised on classical and Middle Eastern music, Woodward studied piano and flute before asking for singing lessons at age 12. She attended a Bronx high school renowned for its music department. She made her first recordings singing house music in her friends' basements. Every summer she went to music camp and to the Netherlands, where she frequently locked herself in her father's studio and listened to jazz and old R&B records. At 16 she was accepted into the Manhattan School of Music to study jazz, but after a year she decided to learn songwriting and performing on her own. She spent the next few years performing in swing organ trios, working as a session singer, waiting tables, and singing jazz standards in restaurants in Greenwich Village.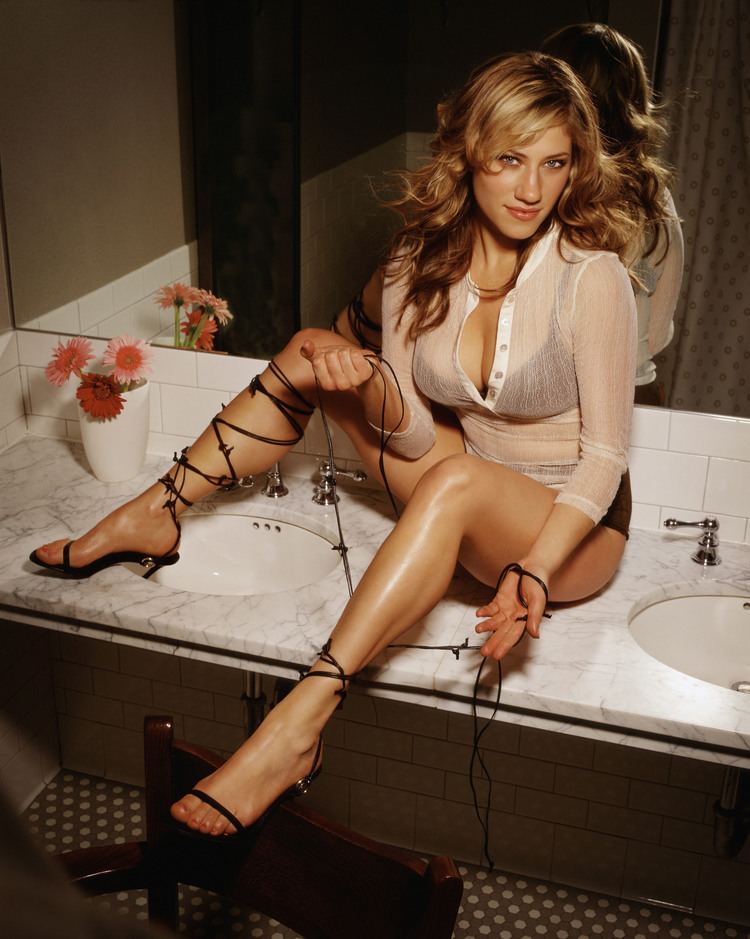 In 2003 Woodward signed with Atlantic Records and recorded her debut album While You Can, out of which came the Top 40 hit "Dumb Girls", produced by Kevin Kadish; other songs on the record were produced by John Shanks at Jim Henson Studios. AllMusic found the album derivative and formulaic. She toured internationally and appeared on The Tonight Show with Jay Leno. Although her efforts won renown, she sought to move past pop music.
The following year, Woodward was asked by Jaime Houston, a friend and producer, to record the big-band tune "It's Oh So Quiet" for the Disney film Ice Princess. The song was first recorded by Betty Hutton in 1948, and it was covered by Björk many decades later. Woodward considers it a turning point and the inspiration for much of her second album.
Woodward began her musical reinvention on her second album, the independently released Lucy Woodward Is... Hot and Bothered (2008), a transitional effort that incorporated R&B grooves and electronic beats, while mining deep-rooted jazz influences. Hot and Bothered was produced by longtime collaborator Itaal Shur (Santana, Maxwell, Groove Collective) and Tim K. (Estero, Les Nubians) and was distributed by Barnes & Noble as part of its Discover Great New Music program. The song "Hot and Bothered" takes its melody from a Yiddish lullaby that Woodward's grandmother sang to her as a baby. Barnes & Noble named her Artist of the Month for August 2008. The album was available only on iTunes until July 29, 2008 when it was sold exclusively through Barnes & Noble.
Woodward's third album, Hooked! (Verve, 2010), was recorded at Stratosphere Sound in New York City and Jim Henson Studios in Hollywood. It was produced by Tony Visconti and included contributions by Tim K., Justin Stanley, and Itaal Shur. Woodward wrote much of the album with Dan Petty and Michelle Lewis, saying that she had been inspired by the music of Peggy Lee and Django Reinhardt. The song "Another Woman" was written for her by longtime inspiration Nellie McKay, who sang background vocals. A reviewer at AllMusic compared the album to Dusty Springfield and Brill Building pop.
Woodward sang at arts centers, clubs, and theaters around the U.S. In late 2011, she was asked by Armed Forces Entertainment to do a tour of American military bases in Italy, Turkey, and Spain. She toured with jazz fusion band Snarky Puppy, which played on her cover version of "Be My Husand" by Nina Simone.
In 2011, Woodward was asked to tour with Pink Martini after the band's singer, China Forbes, had surgery. Her quick study of Pink Martini's repertoire of Croatian, Japanese, French, English, and Turkish songs received critical acclaim. She toured with Pink Martini throughout North America, with performances at the Toronto Jazz Festival and Montreal International Jazz Festival and with the San Francisco Symphony, conducted by Donato Cabrera.
In 2015, she released her EP Til They Bang on the Door and toured with Rod Stewart. Til They Bang on the Door was released in full on July 15, 2016. It received a 3.5/5 star rating from AllMusic, which called the album "tantalizing" and "instinctual".
It was co-produced by Michael League (Snarky Puppy bandleader) keyboardist/arranger Henry Hey (David Bowie, George Michael) and mixed by Nic Hard. It features organist Cory Henry and core musicians from Snarky Puppy and other New York City friends and longtime collaborators such as Everett Bradley (Hall & Oates, Bruce Springsteen) who is featured on the Nina Simone duet "Be My Husband". Lucy says she "wanted to make a dark record of crazy, low brass instrumentation with feminine vocals. I wanted to surf on a wave of horns."
Woodward has contributed songs to several film soundtracks, including The Blind Side, Ice Princess, Music and Lyrics, What a Girl Wants, First Daughter, and Accepted. She co-wrote the Stacie Orrico Top 40 worldwide hit "There's Gotta Be More to Life," which earned her a BMI Christian Music Award in 2003 and a BMI Songwriter's Pop Award in 2004. Originally called "More to Life," the song was written with Kevin Kadish and Sabelle Breer for Woodward's 2003 Atlantic debut, but was released instead on the Japanese import record as a bonus track. Woodward appeared in the 2011 Garry Marshall film New Year's Eve where she plays Jon Bon Jovi and Lea Michele's backing vocalist. Woodward co-wrote and recorded "Daylight As Sunset" for Earthrise Soundsystem's debut The Yoga Sessions (2010). Woodward appeared in the September issue of Italian Vogue in an article featuring new up and coming female recording artists in music (2011).
Woodward guested on American Idol judge and noted producer Randy Jackson's 2008 album Randy Jackson's Music Club, Vol. 1, and has sung background vocals for Celine Dion, Rod Stewart, Carole King, Joe Cocker, & Monkey House on the 2016 album Left.
A frequent visitor to Kenya and Rwanda, Woodward organizes an annual benefit concert for the Cura Orphanage (outside Nairobi) at Jim Henson Studios. She has performed four times for the United Nations, most recently for the UN Mine Action Service and at the Millennium Development Goals Awards, which was attended by 3000 international dignitaries. Woodward also sang for Desmond Tutu at a benefit for the Desmond Tutu Peace Foundation.
In 2012, Lucy was featured singing "Too Hot To Last" on Snarky Puppy's Family Dinner – Volume 1, their first album with vocalists. In 2013, they won their first Grammy Award in the Best R&B Performance category for their rendition of the Brenda Russell song "Something", sung by Lalah Hathaway. Lucy re-recorded "Too Hot To Last" on her 2016 release Til The Bang On The Door with a backdrop of trombones and low brass.
Woodward and recording artists Holly Palmer and Michelle Lewis first came together to sing at a Christmas Party in 2010 and decided soon after to write songs and put together a band. They call themselves The Goods. They released the single "Happy That It's You" in May 2013, followed by a 5-song EP debut later that year.
Woodward collaborated with fellow Brooklyn musician Josh Shneider, singing several songs on the Big Band album, The Love Speaks Orchestra. She sang with a nineteen-piece band. On the album released in October 2013, Woodward sang three Josh-penned originals ("Cute Little Nightmare" and "The Hurting Kind" & "When Love Speaks"; lyric by Finian McKean) and a cover of the Tony Bennett standard (by Kurt Weill) "Lost in the Stars".
While You Can - 2003
Lucy Woodward Is...Hot & Bothered - 2007
Hooked! - 2010
Til They Bang on the Door (EP) - 2016
Til They Bang on the Door - 2016
As guest
The Goods EP - 2013
The Joshua Shneider Lovespeaks Orchestra - 2013
The Barbie Diaries (Movie Soundtrack) (song: "Real Life") - 2006
"Dumb Girls" - 2003 (No. 34)
"Blindsided" - 2003 (No. 94)
"Trouble With Me" - 2004
"Slow Recovery" - 2007/2010
"Ragdoll" - 2010
"Be My Husband" - 2012
"Happy That It's You!" - 2013
"Kiss Me Mister Histrionics" - 2016
"Live Live Live" - 2016
"Sans Souci" - 2010 - Originally recorded by Peggy Lee, written by Peggy Lee and Sonny Burke for the album Lover (1964).
"Stardust" - 2010 - Written by Hoagy Carmichael (1927). Lyrics added later by Mitchell Parish (1929).
"Lost in the Stars" - 2013 - Written by Kurt Weill (1949). Lyrics by Maxwell Anderson. From the musical Lost in the Stars (1949).
"Be My Husband" - 2012 - Originally recorded by Nina Simone and written by Andrew Stroud for the album Pastel Blues (1965).
"I Wan'na Be Like You (The Monkey Song)" - 2010 - Originally recorded for Walt Disney's 1967 film, The Jungle Book. Recorded by Louis Prima and written by Robert and Richard Sherman.
"Fashion" - 2010 - Originally recorded and written by David Bowie for the album Scary Monsters (1980).
"It's Oh So Quiet" - 2004 - Originally recorded by Betty Hutton (1951). Written by Hans Lang and Erich Meder (German lyrics). English lyrics by Bert Reisfeld.
"Another Woman" - 2010 - Written by Nellie McKay for Woodward for her album Hooked!.
"The World We Knew (Over and Over)" - 2012 - Recorded by Frank Sinatra for the album The World We Knew (1967). Written by Bert Kaempfert, Herbert Rehbein, Carl Sigman.
"Don't You (Forget About Me)" - 2006 - Originally recorded by Simple Minds (1985).