3.6

/

10

Alchetron

3.6

Rate This





Director

Bille Woodruff


Film series

Honey




Duration




Language

English







Genre

Drama, Music, Romance




Music director

Mervyn Warren


Country

United States







Release date

December 5, 2003 (2003-12-05)




Writer

Alonzo Brown, Kim Watson




Songs

Hurt Sumthin




Cast

Jessica Alba (Honey Daniels), Mekhi Phifer (Chaz), Joy Bryant (Gina),

Lil Romeo

(Benny), David Moscow (Michael Ellis),

Zachary Isaiah Williams

(Raymond)


Tagline

Her dream. Her terms
Honey official trailer 1 jessica alba mekhi phifer movie 2003 hd
Honey is a 2003 dance film directed by Billie Woodruff and stars Jessica Alba, Mekhi Phifer, Romeo Miller, Joy Bryant, David Moscow, with featured performances by Tweet, Jadakiss and Ginuwine and a cameo by Missy Elliott.
Contents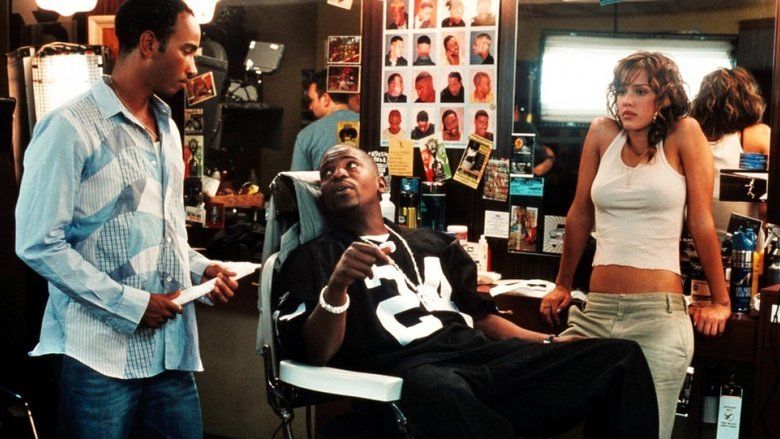 Honey 1 10 movie clip honey meets benny and raymond 2003 hd
Plot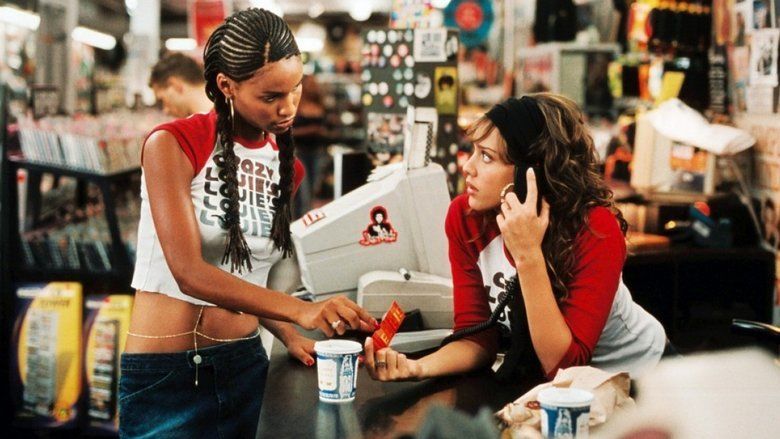 Honey Daniels holds down jobs as a bartender, a record store clerk and a dance teacher at a community center run by her mother in New York. Honey's dream is to make it as a renowned choreographer.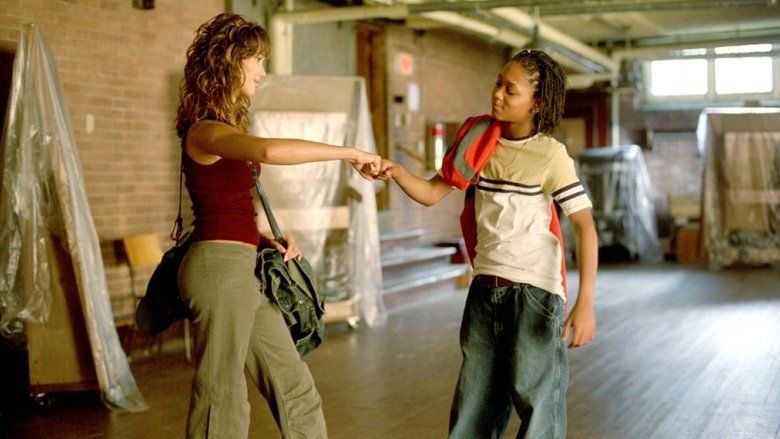 When Honey hits the dance floor after her shift at the club she works at where her rival Katrina performs, the two are recorded as they try to out dance each other. When Honey and friend Gina leave the club, they encounter brothers Benny and Raymond street dancing with other kids from the neighborhood. Honey invites them to attend her classes at the community center, where they work together to inspire new dance moves. The video from the club catches the attention of music director Michael Ellis, who gives Honey a job as a backup dancer in Jadakiss' new video. Unimpressed with his current choreographer, Michael decides to let Honey choreograph the video. Before long, Honey is asked to choreograph for Tweet, Sheek Louch, and Shawn Desman.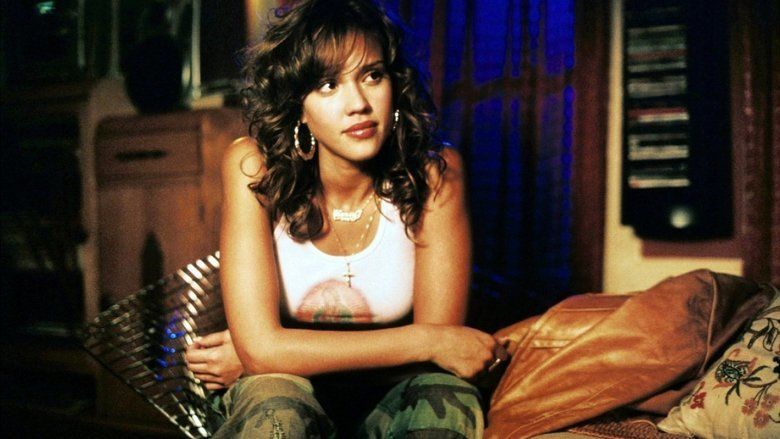 Honey's new choreography career makes it tougher for her mother to maintain the dilapidated community center. Wanting to help, Honey finds an old store for sale and decides to turn it into a dance studio for the local kids. Honey's parents want her to teach ballet classes and refuse to help with the new dance studio, but Honey puts down a deposit. Meanwhile, she convinces Michael to let her use the kids she teaches at the center as backup dancers in Ginuwine's new video.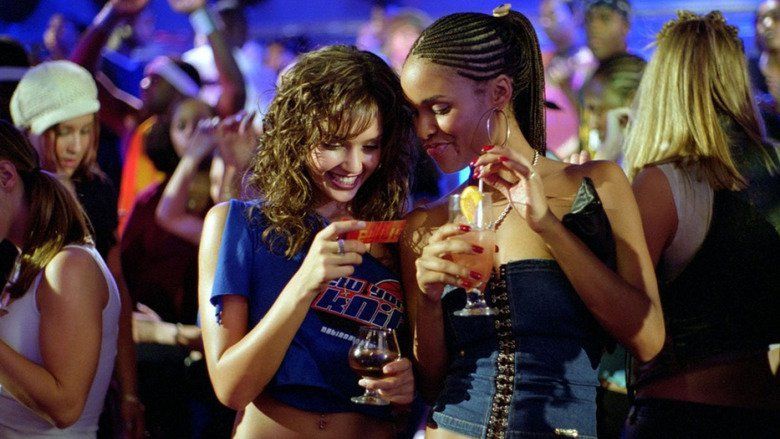 Honey makes plans to take Gina to Atlantic City for her birthday, but Michael convinces her to make an appearance at a black and white party instead, where he subsequently makes a drunken pass at her. She refuses his advances and leaves the party. Michael later fires Honey and the kids from Ginuwine's new video, replacing her with Katrina and blackballing Honey from the business.
The kid dancers are heartbroken about this turn of events. Benny starts working for street corner drug dealers and soon lands in juvy. When Honey visits him there, Benny refuses her help and insults her. As she leaves, Honey asks him how often his drug friends visit and he is visibly saddened by her question realising that his best friend Otis is the main reason that he is in juvy and none of his friends visit him at all.
Depressed, Honey is relieved when Gina renews their friendship and helps Honey realize she can still make her dreams come true. Honey has been struggling to make the full down payment on the studio, and eventually comes up with the idea to hold a dance benefit at an abandoned church. Benny, released from juvy, brings his dance friends to help prep for the benefit.
Michael has been hired to manage a new video for Missy Elliott. He pushes Katrina as the choreographer, having her do a short routine for Missy. Missy is unimpressed and makes it clear that she will postpone the filming of her video until Michael fires Katrina and brings in Honey, whose work she has seen. Michael begs Honey to work for him and even offers to buy her the studio but she refuses, saying she will pay for the studio on her own. She also manages to tell Michael that he is selfish and arrogant and makes him realise that not only did he get her fired, but made her break a lot of the students hearts.
Gina talks to the bank manager, who calls some local arts community donors to attend the benefit. The benefit is a full house, including Honey's parents, Benny's disapproving mother and Honey's boyfriend Chaz. The audience is wildly enthusiastic about the performances. Benny's mother sees the future he has as a choreographer, while Honey's parents change their mind about forcing her to be a ballet teacher. Tweet is in the audience and joins Honey on stage to celebrate her victory. Missy Elliott arrives as the benefit finishes, wanting to finally meet Honey in person. As the credits roll, we watch a music video for Blaque, which has been choreographed by Honey on Missy Elliott's recommendation.
Cast
Jessica Alba as Honey Daniels
Mekhi Phifer as Chaz
Romeo Miller (credited as Lil' Romeo) as Benny
Joy Bryant as Gina
David Moscow as Michael Ellis
Lonette McKee as Connie Daniels
Zachary Isaiah Williams as Raymond
Laurie Ann Gibson as Katrina
A number of popular hip hop and R&B musicians, groups and producers play themselves in prominent cameos, including Missy Elliott, Jadakiss, Sheek Louch, Shawn Desman, Ginuwine, Rodney Jerkins, 3rd Storee, Tweety, and Blaque.
Production
The film is inspired by the life of choreographer Laurieann Gibson, who was the film's choreographer and appeared on screen as Katrina, the main character's rival.
Singer/actress Aaliyah was originally cast as Honey, though the role was later recast to Jessica Alba due to Aaliyah's death in August 2001.
Critical response
Honey was released to mostly negative reviews. Rotten Tomatoes gives film a score of 21% based on reviews from 115 critics, with an average rating of 4.2 out of 10. The critical consensus was "An attractive Jessica Alba and energetic dance numbers provide some lift to this corny and formulaic movie". Metacritic, based on 30 reviews, gives the film a score of 37 out of 100, signifying generally unfavorable reviews.
A. O. Scott of The New York Times was one of the critics to give the film a positive review, noting that it "brings out the wholesome, affirmative side of the hip-hop aesthetic without being overly preachy", although it will not impress anyone with its originality.
Box office
The film opened at #2 at the U.S. box office, earning US$12.9 million in its opening weekend, behind The Last Samurai. The final box office was $30.3 million in the U.S. and Canada and $31.9 million in other countries, for a total of $62.2 million worldwide.
A soundtrack containing Hip Hop, R&B, Funk and Disco music was released on November 11, 2003 by Elektra Records. It peaked at #105 on the Billboard 200 and #47 on the Top R&B/Hip-Hop Albums charts.
Sequels
Bille Woodruff, the director of Honey, also directed two straight-to-DVD sequels Honey 2 (2011) and Honey 3: Dare to Dance (2016), each with different casts.
Honey 10 10 movie clip missy wants honey 2003 hd
Honey 6 10 movie clip chaz saves honey 2003 hd
References
Honey (2003 film) Wikipedia
(Text) CC BY-SA
Honey (2003 film) IMDb
Honey (2003 film) Rotten Tomatoes
Honey (2003 film) Metacritic
Honey (2003 film) themoviedb.org