Occupation

Actor, politician




Children

Sonnet Thekkethala




Website

innocent.net.in





Name

Innocent Thekkethala




Role

Film actor




Nationality

Indian




Spouse

Alice Thekkethala







Full Name

Innocent Vareed Thekkethala




Born

28 February 1948 Irinjalakuda, India (

1945-02-28

)


Died

26 March 2023 (aged 75) Lakeshore Hospital, Kochi, Kerala, India




Parents

Vareed Thekkethala, Margaret Thekkethala




Awards

Asianet Film Award for Best Character Actor




Movies

Kilukkam, Mannar Mathai Speaking, Mannar Mathai Speaking 2, Ramji Rao Speaking, Kalyanaraman


Similar People

Sathyan Anthikad, Jagathy Sreekumar, Sreenivasan, Nedumudi Venu, Salim Kumar






Political party

left





Preceded by

K. P. Dhanapalan





Succeeded by

Benny Behanan





Constituency

Chalakudy




Profiles




Facebook
Innocent comedy scenes collection malayalam comedy scenes new malayalam comedy scenes innocent
Innocent Vareed Thekkethala (born 28 February 1945), popularly known as Innocent, was an Indian film actor and politician.
Contents
Born in Irinjalakuda, located in Thrissur district of Kerala, he has become one of the most accomplished and prominent comedy actors in Malayalam cinema. His signature style is characterized by his sharp mannerisms and dialogue delivery, which are delivered in the distinctive Thrissur accent.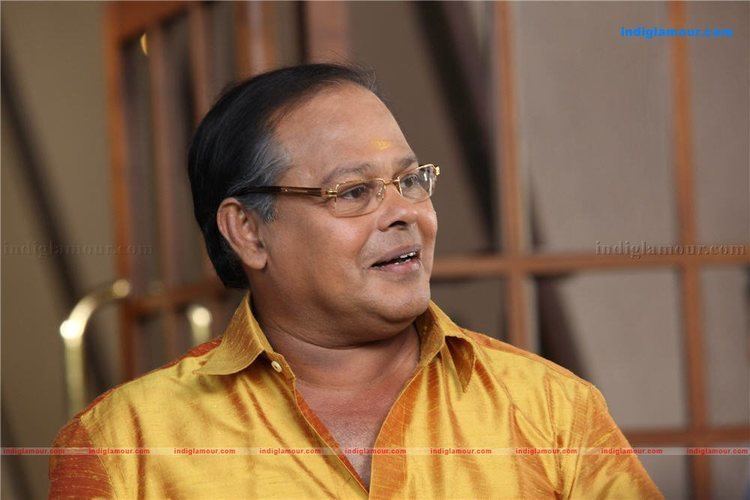 After being hospitalized in 2013, Innocent received a diagnosis of throat cancer (lymphoma). However, those close to him reported that the cancer was caught early and he received proper treatment. In the 2014 Lok Sabha elections, Innocent achieved victory in the Chalakudy Lok Sabha constituency, which includes three assembly constituencies in Thrissur district and four assembly constituencies in Ernakulam district. He ran as an independent candidate and received support from the Left Democratic Front.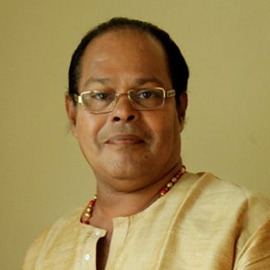 Career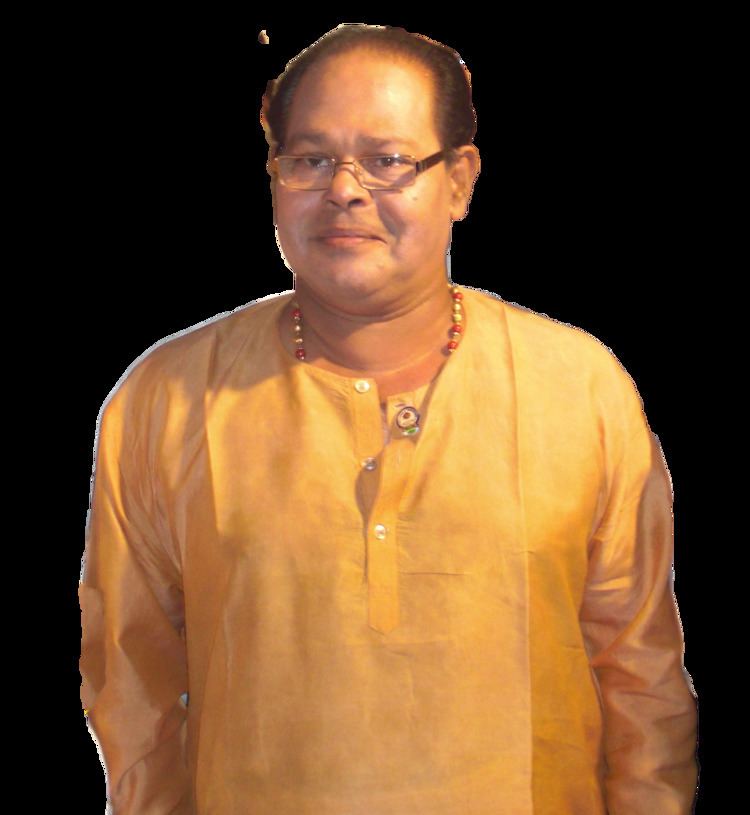 Innocent's mannerisms and diction is unique in Malayalam cinema and he wildly caught the attention of the Malayalam audience. This made him almost a phenomenon in the Malayalam comedy scene, also making him a hot favourite for mimicry artistes. His popularity can be gauged from the fact that many frontline directors in Malayalam (like Priyadarshan, Satyan Anthikkad, Fazil and Kamal) rarely make films without Innocent. He has proven his acting skills in serious and character roles in several films. He has been the president of Association of Malayalam Movie Artistes (AMMA) for 12 years. He has held the post for the last four consecutive terms.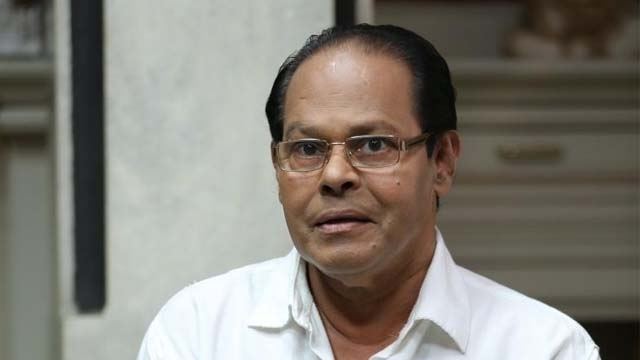 Innocent entered the film industry in 1972 with the movie Nrityashala. At first, he produced a few serious offbeat films, but he was not successful. In the long span of his career, Innocent has worked in more than 500 films in a variety of roles, mainly in Malayalam. He has also acted in a few Tamil and Hindi films.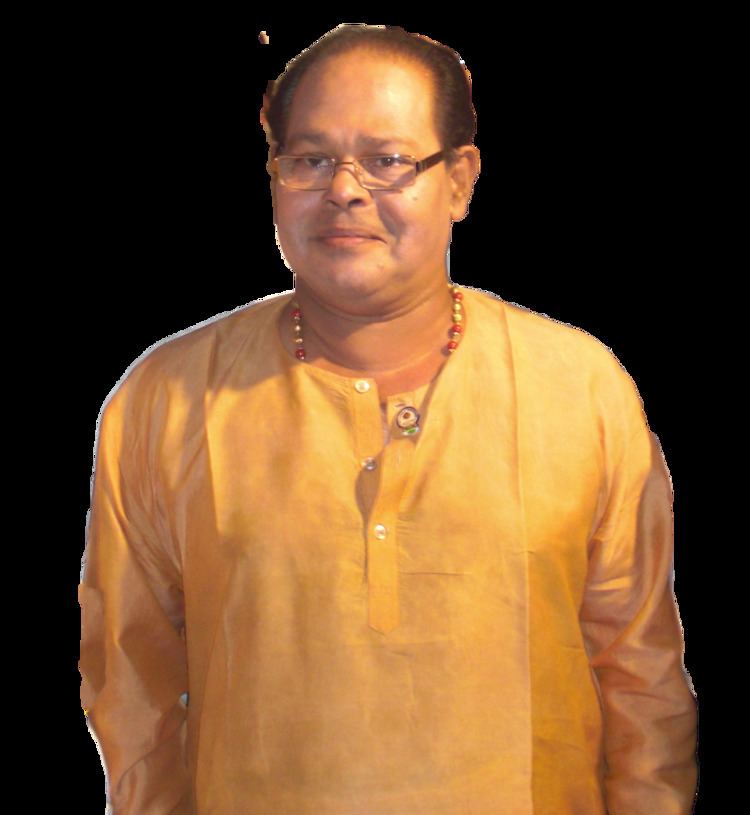 Innocent played key comedy roles in superhits like Ramji Rao Speaking, Mannar Mathai Speaking, Kilukkam, Godfather, Vietnam Colony, Nadodikattu and Devaasuram. Innocent has also excelled in character and villain roles such as Keli,Kathodu Kathoram.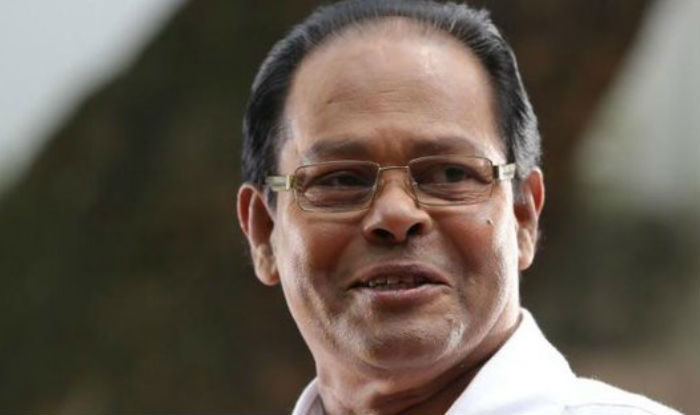 He proved his skills in other serious roles with a touch of laughter in films such as Kabooliwaala, Gajakesariyogam, Mithunam, Mazhavilkavadi, Manassinakkare, Thuruppugulan, Rasathanthram, and Mahasamudram. His effort, along with that of the superstars who starred in these films, played an important role in their success. His pairing with K. P. A. C. Lalitha was highly successful in movies such as Ponn Muttayidunna Tharavu, My Dear Muthachchan, Godfather and Manichitrathazhu.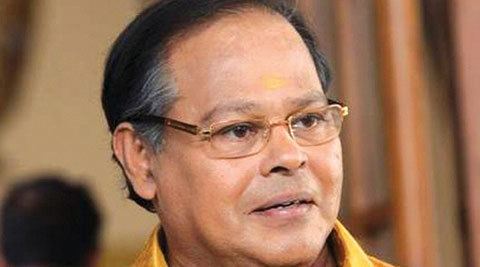 Innocent is one of the most imitated actors of Malayalam cinema and mimicry artistes have brought him closer to women and children among his fans. The best example of this can be seen in the widely popular Maveli (Mahabali) comedy cassettes which are brought out by various mimicry groups annually in association with the Onam festival of Kerala in the past few years. These cassettes parodies Mahabali, a benevolent King in Kerala's mythology who is supposed to visit his subjects in Kerala every lunar year on the day of Onam. These cassettes tend to portray Maveli as a comic King who gets into all sort of troubles – script makes use of many contemporary issues in Kerala – on his annual arrival in Kerala. Mimicry artistes uses Innocent's voice to represent Maveli and all his mannerisms and idiosyncrasies in speech are deftly mimicked to generate laughter in the audience.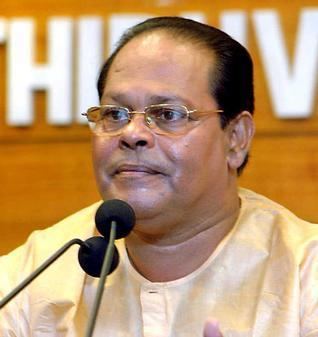 Innocent's participation in stage shows guarantees him a leading role as an anchor or performer. His Kathaprasangam (oratory combined with poetry) Olayaal Menjoru is one of the regulars in Gulf stage shows.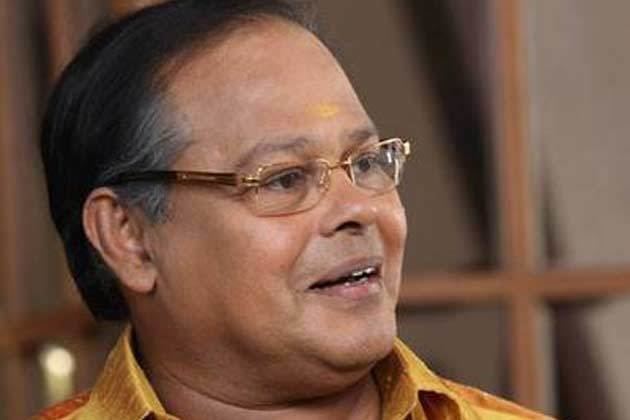 Innocent has published his memoirs: Njan Innocent. He has published three other books: Mazha Kannadi (collection of short stories), Chirrikku Pinnil (an autobiography) and Cancer Wardile Chiri (Laughter in the Cancer Ward), an account of his experiences while undergoing treatment for throat cancer. Innocent also writes columns in magazines and newspapers.
Personal life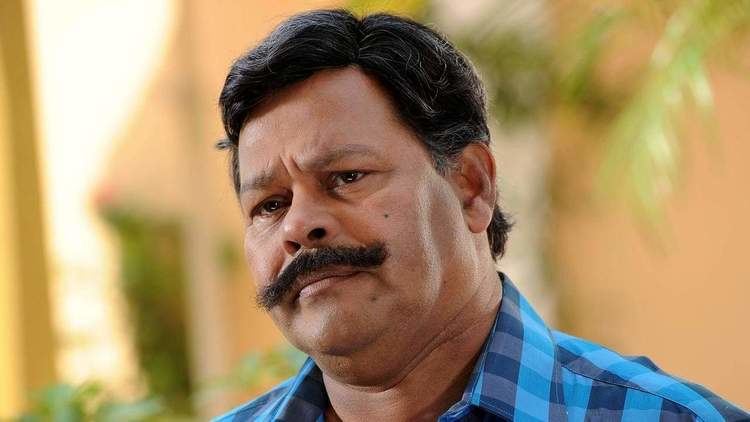 Innocent was born to Vareed Thekkethala and Margaret at Irinjalakuda, Thrissur, Kerala. He had his primary education from Little Flower Convent Higher Secondary School, Irinjalakuda, Don Bosco Higher Secondary School, Irinjalakuda, and Sree Sangameswara NSS School, Irinjalakuda. He studied till eighth grade and discontinued his studies after that. He has done many business like matchbox and leather business to make a living. Later he joined politics and became Municipal councilor of Irinjalakuda.
Family Details
Alice was Innocent's spouse and together they had a son named Sonnet. Sonnet also got married and has two children, Innocent Jr. and Anna. It is worth noting that Junior Innocent acted in a documentary portraying Innocent's childhood.

Political Journey
During the 1970s, Innocent held the position of Thrissur District Secretary for the Revolutionary Socialist Party. In 1979, he successfully contested in the Irinjalakkuda municipal council elections as a candidate supported by the Revolutionary Socialist Party. In the 2006 Kerala Legislative Assembly elections, there were rumors that he would run as a Left Democratic Front (LDF) supported independent candidate from the Irinjalakkuda assembly constituency, but ultimately this did not come to pass.
In 2014, Innocent emerged victorious in the Lok Sabha elections for the Chalakudy Lok Sabha constituency in Thrissur district. He ran as an independent candidate with the support of the LDF.
Death
Innocent fell ill on March 3rd, 2023 and was unexpectedly admitted to the hospital. As his condition worsened, he received extracorporeal membrane oxygenation (ECMO) support. Innocent, a cancer survivor, remained in the hospital for nearly three weeks due to cancer-related complications, until his passing on March 26th, 2023 at the age of 75 in VPS Lakeshore Hospital located in Kochi, Kerala. His attending physician, Dr. V. P. Gangadharan, confirmed that his death was caused by COVID-19 complications.

Awards
Kerala State Film Awards
1989 – Second Best Actor – Mazhavil Kavadi
1981 – Second Best Film (Producer) – Vida Parayum Munpe
1982 – Second Best Film (One of the 2 Producers) – Ormakkayi
Kerala State Film Critics Award
2009 – Best Actor – Patham Nilayile Theevandi
Asianet Film Award
2001 – Supporting Actor Award – Ravanaprabhu
2004 – Supporting Actor Award – Vesham
2006 – Best Actor in a Comic Role – Rasathanthram, Yes Your Honour
2008 – Supporting Actor Award – Innathe Chintha Vishayam
2013 – Lifetime Achievement Award
Other awards
2007 – Sathyan Award
2008 – Annual Malayalam Movie Award (Dubai) for Outstanding Performance
2013 – TTK Prestige-Vanitha Film Awards – Lifetime Achievement Award
Malayalam films
2016–1990
Anaswaram (1991)
Agni Nilavu (1991) ....Sakuni
Kanalkkattu (1991)
Aakasha Kottayile Sultan (1991) .... Dr. Chenthrappinni
Adwaitham (1991) .... Seshadri Iyer
Amina Tailors (1991) .... Lonappan Mashu
Apoorvam Chilar (1991)
Ganamela (1991) .... Sreedhara Panikkar
Godfather (1991) .... Swaminathan
Kadinjool Kalyanam (1991) .... Panikkar
Keli (1991) .... Lazer
Kilukkam (1991) .... Kittunni
Kilukkampetti (1991) .... Scariah
Kuttapathram (1991)
Eagle (1991) .... Appukuttan/Murugadas
Maydinam (1991) .... Ouseph
Mimics Parade (1991) .... Fr. Tharakkandam
Oru Tharam Randu Tharam Moonu Tharam (1991) … Adithya Pilla
Pookkalam Varavayi (1991) .... Pothuval
Sandesam (1991) .... Yaswanth Sahai
Ulladakkam (1991) .... Kunjachan
Kizhakkunarum Pakshi(1991).....Girijavallabha Panikkar
Anantha Vruthantham (1990) .... Padmanabhan
Kalikkalam (1990) .... Velayil Chandy
Kottayam Kunjachan (1990) .... Mikhael
No.20 Madras Mail (1990) .... Narayanan Nadar
Dr. Pasupathy (1990) .... Dr. Pasupathi/Bhairavan
Kouthuka Varthakal (1990) .... Suryanarayana Iyer
Pavakkooth (1990)
Malayogam (1990)...
Mukham (1990) .... Anthony
Nagarangalil Chennu Raparkam (1990)
Ottayal Pattalam (1990)
Gajakesariyogam (1990) .... Ayyappan Nair
Rajavazhcha (1990) .... Ittoopp
Saandhram (1990) .... Paulo
Sasneham (1990) .... Eanasu
Subhayathra (1990)...
Superstar(1990)..... Devasyya
Thalayanamanthram (1990) .... Daniel
Thooval Sparsam (1990)
1970s–1980s
Swagatham (1989) .... Labrador bhai
Chakkikotha Chankaran (1989) .... Bhagavathar
Innale (1989) .... Shankara Pillai
Jathakam (1989) .... Kunjuraman
Kaalal Pada (1989)
Annakutty Kodambakkam Vilikkunnu(1989)..... Avarachan
Utharam (1989)
Aavanikunnile Kinnaripookkal(1989).... Keshava Pilla
Mazhavil Kavadi (1989) .... Shankarankutty Menon
News (1989) .... Bhargavan Pillai
Peruvannapurathe Visheshangal (1989) .... Adiyodi
Pradeshika Varthakal (1989) .... Kunjhambu nair
Ramji Rao Speaking (1989) .... Mannar Mathai
Vadakkunokkiyantram (1989)
Antharjanam (1989)....Vathapally Varkey
Varavelpu (1989) .... Chathutty
Varnam (1989) .... Bhaskaran Pillai
August 1 (1988)
Dhwani (1988) .... Rappayi
Moonnam Mura (1988) .... Kisan Jacob
Mukunthetta Sumitra Vilikkunnu (1988) .... Ramendra
Pattana Pravesham (1988) .... Puthanpurackal Balan
Ponn Muttyidunna Tharavu (1988)
Simon Peter Ninakku Vendi(1988)..... Vaniyambadi Chandran
Vellanakalude Nadu (1988)
Witness (1988) .... Sankunni Nair
Aaryan (1988)
Puavrutham (1988) … Kelu Nair
Charavalayam(1988)...... Kumaran
Oru Muthassi Katha (1988)....Thampuran
Ayitham (1987) .... Joseph
Thaniyavartanam (1987)
Sreedharante Onnam Thirumurivu (1987) .... Sadasivan
Jaalakam (1987) .... Gopi Kurup
Nadodikkattu (1987) .... Balagopalan
Oru Minnaminunginte Nurungu Vettam (1987)
Sarvakalashala (1987)....Innachan
Ponnumkudathinu Pottu (1987)
Ivide Ellavarkkum Sukham (1987) .... Cheriyachen
Unnikale Oru Kadha Parayam (1987)
Yagagni(1987).... Madhavan
Itha Samayamayi (1987)
Swathi Thirunal (1987) .... Krishna Ravu
Ee Kaikalil (1986) .... Ittoopp
Nyayavidhi (1986) .... Channar
Rareeram (1986) .... Lonappan
Ayalvasi Oru Daridravasi (1986) .... Kuttan Pillai
Dheem Tharikida Thom (1986)
Ente Sonia (1986)
Oridathu (1986) .... Dr Rajasekharan
Ente Entethu Mathram (1986)
Atham Chithira Chothi (1986).... Mathan
Nilakurinhi Poothappol (1986) .... Kuttan Nair
Revathikkoru Pavakkutty (1986) .... Bhasi Pillai
Ice Cream (1986)....Police Inspector
Sanmanassullavarkku Samadhanam (1986) .... Kunji Kannan Nair
Sunil Vayassu 20 (1986) .... Anthony
Geetham (1986)
Amme Bhagavathi (1986)
Pappan Priyappetta Pappan (1986)
Chidambaram (1986)
Koodanayum Kaattu (1986)
Prathyekam Sradhikkukka (1986) ...Pothachan
Katturumbinum Kaathukuthu (1986)
Oru Kadha Oru Nunakkadha (1986)
Aavanaazhi (1986)
Ithile Iniyum Varu (1986) ...Dasappan
Naale Njangalude Vivaaham (1986)
Meenamaasathile Sooryan (1986)..... Adhikari
Mizhineerppoovukal (1986)
Illenjippookkal(1986).... Kaduvappara Pappu
Vivahitare Itihile (1986) .... Kuriachan
Oru Yugasandhya(1986).... Sreedharan Nair
Gandhi Nagar second Street (1986) .... Policeman
Chilambu (1986) .... Enashu
Yuvajanotsavam (1986) .... Kunjunni Nair
Kandu Kandarinju (1985) .... Thomas
Kathodu Kathoram (1985) .... Kapyar
Ee Lokam Ivide Kure Manushyar (1985) .... Ouseppu
Ayanam (1985) .... Chakkunni
Oru Nokku Kanan (1985) .... Innochen
Akkare Ninnoru Maran (1985) .... Shankaran
Meenamasathile Sooryan (1985) .... Adhikari
Vasantha Sena (1985) .... Thirumeni
Aram+Aram=Kinnaram (1985) .... Driver
Puli Varunne Puli (1985)...Saami
Avidathepole Ivideyum (1985)...
Ambada Njaane (1985) .... Kumaran
Irakal (1985)
Punnaaram Chollicholli (1985)
Archana Aaradhana (1985)
Scene No 7 (1985)
Daivatheyorthu (1985)
Koottinilamkili (1984) .... Office Staff
Pavam Poornima(1984).... Unnithan
Panchavadi Palam (1984) .... Barabas
Prathijnja (1983)
Mouna Raagam (1983) ....Freddy/Valyappan
Prem Nazirine Kanmanilla (1983) .... Film Producer
Ilakkangal (1982)
Ormaykkaay (1982)
Idavela (1982)
Vida Parayum Munbe (1981)
Kochu Kochu Thettukal (1980)
Randu Pennkuttikal (1978)
Nellu (1974)
Jesus (1973)
Urvasi Bhaarathi (1973)
Football Champion (1973)
Nrithashala (1972)
Story
Pavam IA Ivachan (1994)
Keerthanam (1995)
Producer
Vida Parayum Munpe (1981)
Ilakkangal (1982)
Ormakkayi (1982)
Lekhayude Maranam Oru Flashback (1983)
Playback singing
Aanachandam – Gajakesariyogam (1990)
* Kandallo – Sandram (1990)
Kunukupenmaniye – Mr Butler (2000)
Onnam Malakeri – Kalyanaraman (2002)
Sundarakeralam – Doctor Innocentanu (2012)
References
Innocent (actor) Wikipedia
(Text) CC BY-SA