Chinthamani kolacase trailer
Chinthamani Kolacase (translated as Chinthamani Murder File) is a legal thriller movie loosely based on an English short story called The Veteran. Directed by Shaji Kailas with Suresh Gopi in the lead role and Bhavana playing the central character, this film narrates the story of a Lal Krishna Viradiyar, a brahmin lawyer and his style of law enforcement and criminal verdict for the criminals after the court sessions.
Contents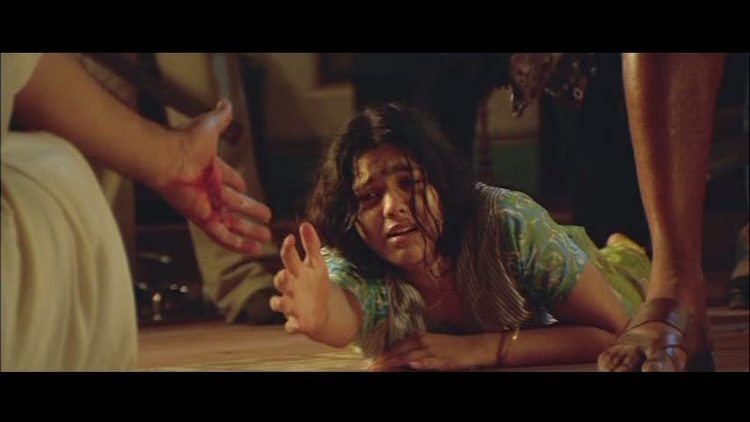 The style of the movie is non-linearity that is maintained throughout the entire film. The basic story-telling style of Shaji Kailas is spun on and off by the writer A.K.Sajan.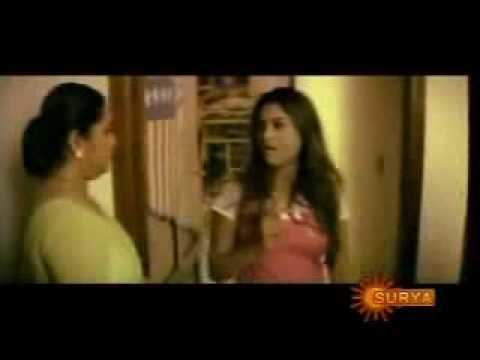 Plot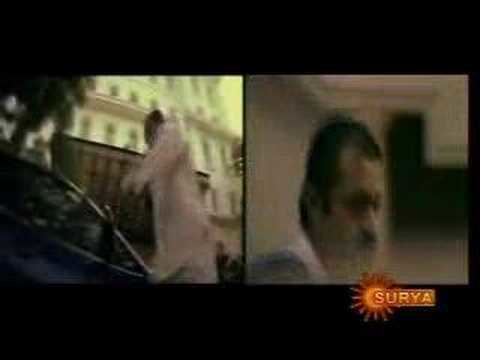 The basic premise is of a lawyer doling out his brand of justice on criminals whom he himself had freed from the courts.
The story is centered on Lal Krishna Viradiar (Suresh Gopi), the enigmatic criminal lawyer with an even more enigmatic mission. Lal Krishna helps out hardened criminals to get away from the courts by lying that there is no proof for their crime. But later, he pursues and takes them out in a bizarre show of vigilant justice.
The film begins with the acquittal of Isra Khureshi (Baburaj), accused of raping and killing Rasiya, his Arabic teacher. Isra Khureshi calls up Lal Krishna Viradiyar, his lawyer, asking him to come to meet him at an isolated place for a celebration. Lal Krishna arrives at the spot and kills Khureshi, claiming that it is his duty to wipe out evil forces to maintain the cosmic law. He then kills David Rajarathnam (Bheeman Raghu), a Tamil businessman, who was accused of raping his own daughter. Jagannivasan (Biju Menon), the Superintendent of Police, is suspicious of the Lal Krisnan's moves, and has been following him for a long time. It was then that the case of Mirchi Girls, a band of spoilt, rich NRI girls, reaches him.
They are the main accused in the murder of Chinthamani (Bhavana), their college mate, an innocent girl from a conservative background. Viramani Varier (Thilakan), her father is fighting hard for justice and is represented by Kannayi Parameshwaran (Saikumar), a public prosecutor, who is famous for his unique style of argument. After a long court battle, Lal Krishna succeeds in bringing the judgement in favor of Mirchi Girls. LK finds out that it was none other than Kannayi Parameshwaran who committed the murder of Chinthamani while attempting to rape her. Lal Krishna, in his own violent way kills Kannayi to deliver justice to Chinthamani and her old father Viramani Varier.
Response
This film was released a few months after the success of Shaji Kailas - Suresh Gopi team's The Tiger. Chinthamani Kolacase went on become one of the biggest money grosser of the year 2006. This film also reaffirmed the chair of Shaji Kailas and Suresh Gopi in Malayalam cinema.The film ran for 100 days in major centres of its release. The script of this film was done by A. K. Sajan, who had earlier done films like Butterflies, Janathipathyam, Crime File and Stop Violence.
Cast
Suresh Gopi .... Adv. Lal Krishna Viradiyar aka. LK
Bhavana .... Chinthamani
Thilakan .... Viramani Varier
Bheeman Raghu...David Rajarathnam
Baburaj as Ziya Khureshi
Biju Menon .... SP Jagannivasan
Kalabhavan Mani....CI Ayyappadas
Saikumar .... Adv. Kannayi Parameswaran, the Public Prosecutor
Vani Viswanath .... Adv.Pattammal
Vinayakan .... Uchandi
Prem Prakash .... Kim Sudarsan
Maniyanpilla Raju .... CI Bava
Jibin Thomas(achayan)
Poornima Anand as Volga
Deepika Mohan
Jisna Ali as Thara Shanmugan
Remakes
It was remade in Telugu as Sri Mahalakshmi starring Srihari and remade in Tamil as Ellam Avan Seyal with same director. Newcomer RK play Lal Krishna and Shamna play Chitamani. The core storyline was also used in the Kannada movie Aptha.
References
Chinthamani Kolacase Wikipedia
(Text) CC BY-SA