Rayalaseema (Rāyalasīma) is a geographic region in the Indian state of Andhra Pradesh. It includes the four southern districts of Anantapur, Chittoor, Kadapa and Kurnool. As of 2011 census of India, the region with four districts has a total population of 15,184,908 and covers an area of 67,526 km2 (26,072 sq mi).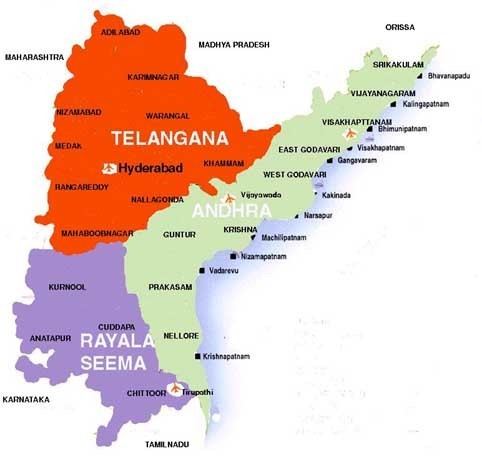 The region borders the state of Tamil Nadu to the south, Karnataka to the west and Telangana to the north.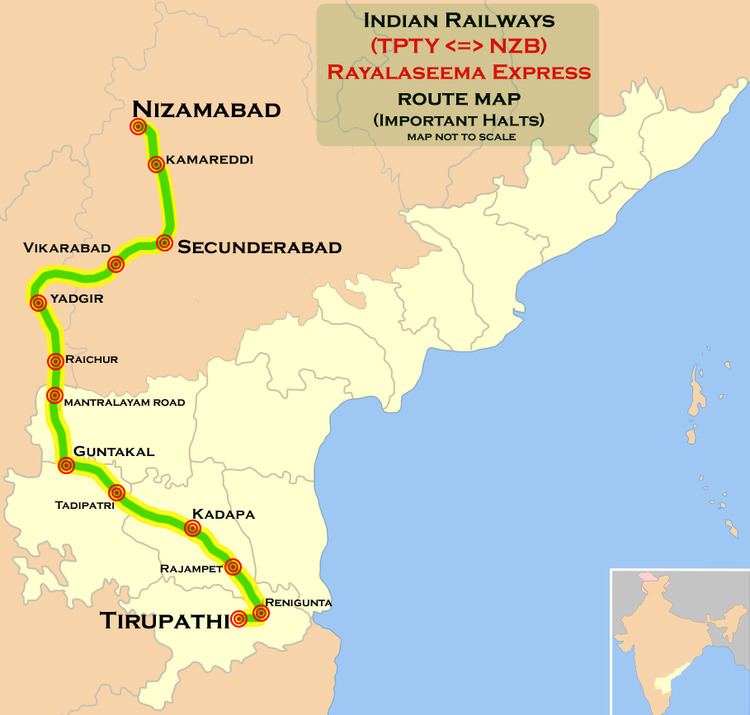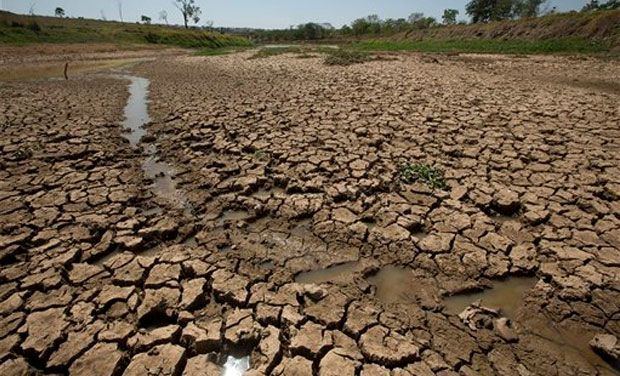 During the British era, the Nizam of Hyderabad ceded this area to the British, and hence was called Ceded Districts. Independence, it was renamed as Rayalaseema as 'seema' was an administrative unit of the Vijayanagara Empire similar to today's districts.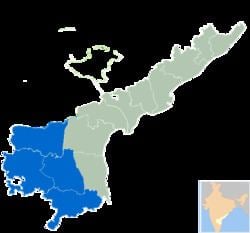 The four districts of the region were part of the Madras Presidency until 1953. From 1953–1956, the region was a part of Andhra State and in 1956, the Telangana region was merged with Andhra State to form Andhra Pradesh State. On 2 February 1970, three taluks from Kurnool i.e, Markapur, Cumbum and Giddalur were merged along with some other taluks of Nellore district and Guntur district to form Prakasam district.
In February 2014, the Andhra Pradesh Reorganisation Act, 2014 bill was passed by the Parliament of India for the formation of Telangana state comprising ten districts. Hyderabad will remain as a joint capital for 10 years for both Andhra Pradesh and Telangana. The new state of Telangana came into existence on 2 June 2014 after approval from the President of India. The formation of a new state named Telangana from Andhra Pradesh is not considered an amendment to the Constitution of India per article 3 and 4 of that document. Major cities and towns are Kurnool, Kadapa, Anantapur, Tirupathi and Chittoor are the major cities of the region.
Rayalaseema region is located in the southern region of the state of Andhra Pradesh.
Nizam of Hyderabad ceded the districts of this region to Britishers and hence, they were referred as Ceded districts. In 1928, a strong dislike was expressed from the leaders in the Andhra Mahasabha, held at Nandyal. The region got its name as Rayalaseema with a proposal from Chilukuri Narayana Rao and was accepted.
Rayalaseema is rich in minerals - Asbestos, Barytes, China clay, Calcite, Dolomite, Diamonds, Green Quartz, Iron ore, Lime stone and Silica sand. It also has rich forest wealth like the rare Red sandalwood which is highly economical, and main revenue source for the state, and other forest sources include non timber resources, medicinal plants etc. The region has the TTD board, the richest religious board in the country.
The Rayalaseema area is prone to drought. In 2015, locals complained about a neglect of several projects to alleviate this, particularly in the areas of irrigation.
Telugu culture reached its zenith during the Vijayanagara rule under Sri Krishnadevaraya. Amongst Ashta Diggajas, Allasani Peddana, Dhoorjati, Nandi Timmana, Maadayyagari Mallana and Ayyalaraju RamaBhadrudu are from this region. Poets like Vemana, Sri Potuluri Virabrahmendra Swami from Kadapa district played a great role in educating the common people through their literary works. It is also written by most experts (per Kandukuri Viresalingam etc) until 1930s that Pothana, who penned Andhra Mahabhagavatham, actually belonged to Ontimitta village of Kadapa District. Indian philosopher and spiritual teacher Jiddu Krishnamurti and Cattamanchi Ramalinga Reddy - an essayist, poet and educationist are from this region. Yogi Vemana is also a notable poet.
There are many notable actors in film industry such as, Chitturu Nagayya, Kadiri Venkata Reddy, Pasupuleti Kannamba, Basavaraju Venkata Padmanabha Rao, Chadalavada Kutumba Rao etc. Musicians and poets include, Annamayya, Rallapalli Anantha Krishna Sharma, Vellaala Subbamma etc.
Annamayya is a spiritual guru, who wrote songs on Lord Venkateswara, Sri Potuluri Virabrahmendra Swami, Ganapathi Sachchidananda, Satya Sai baba is a spiritual and religious savant, Jiddu Krishnamurtie.
Gandikota is one of the oldest fort dating back to 1123. Belum Caves are the second largest cave in Indian sub-continent and the longest caves in plains of Indian Subcontinent. It is located at Belum Village of Kurnool District. Sri Lankamalleswara Wildlife Sanctuary is the only Sanctuary in the world which provides home for a bird called Jerdon's courser. Gurramkonda, Chandragiri, Horsley Hills, Kuppam and Talakona of Chittoor district.
Thimmama Marrimanu, world's largest banyan tree, covering 5.2 acres (21,000 m2) and 550 years old. It holds a Guinness record. It is situated Near Kadiri, 120 kilometres from Anantapur.
Rayalaseema has many important places of pilgrimage. Tirumala Venkateswara Temple, abode of Lord Venkateswara is the richest and the most visited place of worship in the world. The other being Tiruchanuru, Srisailam, Ahobilam, Srikalahasti, Kanipakam, Kadiri, Rayadurgam, Penna Ahobilam, Karvetinagaram, Mahanandi, Mantralayam, Puttaparthi, Yaganti, Lepakshi, Ontimitta, Bramhamgarimatham etc. Shahi jamia masjid in Adoni is one of the oldest construction in South India, built around 1662 AD by Siddi Masood Khan, Ameen Peer Dargah, a famous Sufi Shrine in India.
Rayalaseema Region has good number of universities, medical colleges, central premiere institutions and deemed universities.
Sri Venkateswara University
Sri Krishna Devaraya University
Yogi Vemana University
Rayalaseema University
Dravidian University
Sri Padmavati Mahila Visvavidyalayam
JNTU Anantapur
JNTUA College of Engineering, Pulivendula
YSR Engineering College of YVU, Proddatur
Rajiv Gandhi University of Knowledge Technologies, Idupulapaya.
Sri Venkateswara Institute of Medical Sciences
Rajiv Gandhi Institute of Medical Sciences, Kadapa
Kurnool Medical College
Government Medical College, Anantapur
College of Veterinary Sciences, Proddatur.
Indian Institute of Technology, Tirupati
Indian Institute of Science Education and Research, Tirupati
Indian Institute of Information Technology Design and Manufacturing, Kurnool
Indian Institute of Information Technology, Sri City.
Sri Sathya Sai University
Rashtriya Sanskrit Vidyapeeth.
Government Polytechnic Hindupur
Rayalaseema Region is well connected by roads, railways, and airports. Being located away from sea this region doesn't contain sea port.
Rayalaseema Region has good number of national highways passing through it.The following are the national highways passing this region
National Highway 40 (India)
National Highway 42 (India)
National Highway 44 (India)
National Highway 140 (India)
National Highway 340 (India)
National Highway 67 (India)
National Highway 69 (India)
National Highway 71 (India)
National Highway 716 (India).
Most of the Rayalaseema Region falls under the jurisdiction of Guntakal railway division of South Central Railway zone.Guntakal-Chennai Egmore section, Guntakal-Bangalore section, Dharmavarm - Pakala Branch line, Nandyal-Yerraguntla section, Gudur-Katpadi Branch line, Guntakal-Dhone section are the passing railway routes.Kadapa-Banglore section is under construction.
Guntakal Junction
Renigunta Junction
Dharmavaram Junction
Dhone Junction
Gooty Junction
Pakala Junction
Yerraguntla Junction are the hubs
Tirupati railway station
Cuddapah railway station
Kurnool City railway station
Sathya Sai Prasanthi Nilayam railway station are the major railway stations.
Rayalaseema region has poor air connectivity with only two airports functioning. Tirupati Airport and Kadapa Airport
Being located away from sea this region doesn't contain sea port. However this region fulfills its requirements using Krishnapatnam Port located in Coastal Andhra.
Rayalaseema Region has Thermal as well solar power plants. Rayalaseema Thermal Power Station is located in Kadapa district and Andhra Pradesh government recently sanctioned solar power parks in Rayalaseema districts with a capacity of 4000Mw's.
Neelam Sanjiva Reddy, Damodaram Sanjivayya, Kotla Vijaya Bhaskara Reddy, N. Chandrababu Naidu, Y. S. Rajasekhara Reddy and N.Kiran Kumar Reddy are the people who served as Chief Minister of Andhra Pradesh, hail from the Rayalaseema region of the state, with N. Chandrababu Naidu being the incumbent. The region saw as many as 6 chief ministers for the state.
Based on Sri Bagh Pact signed on 15 November 1937, Kurnool was made as the capital of the new state after the division of Andhra state from the Madras state. As per the second State Resolution Commission, capital was shifted to Hyderabad upon the formation of Andhra Pradesh.
Chittoor, Kurnool, Kadapa, Tirupati, Anantapur, Adoni and Proddatur are Cities.
Other important towns are Madanapalle, Nandyal, Hindupur, Tadipatri, Rayachoti, Pulivendula etc.