Full Name

Ralph Rathgeber




Name

Ralph Meeker




Cause of death

Heart attack




Role

Film actor




Occupation

Actor




Years active

1951–1980








Born

November 21, 1920 (

1920-11-21

) Minneapolis, Minnesota, U.S.


Resting place

Forest Lawn Memorial Park, Hollywood Hills, Los Angeles, United States


Died

August 5, 1988, Woodland Hills, California, United States


Spouse

Salome Jens (m. 1964–1966), Millicent Meeker (m. ?–1988)


Parents

Ralph Senovia Haavig Meeker Rathgeber, Magnhild Senovia Haavig Meeker Rathgeber




Movies

Kiss Me Deadly, Paths of Glory, The Naked Spur, The Dirty Dozen, Something Wild




Similar People

Robert Aldrich, Salome Jens, Carroll Baker, Jack Garfein, Bert I Gordon



Education

Northwestern University

Actor ralph meeker a tribute
Ralph Meeker (born Ralph Rathgeber; November 21, 1920 – August 5, 1988) was an American film, stage and television actor. He first rose to prominence for his roles in the Broadway productions of Mister Roberts (1948–1951) and Picnic (1953), the former of which would earn him a Theatre World Award for his performance. In film, Meeker is perhaps best known for his portrayal Mike Hammer in Robert Aldrich's 1955 film noir cult classic Kiss Me Deadly.
Contents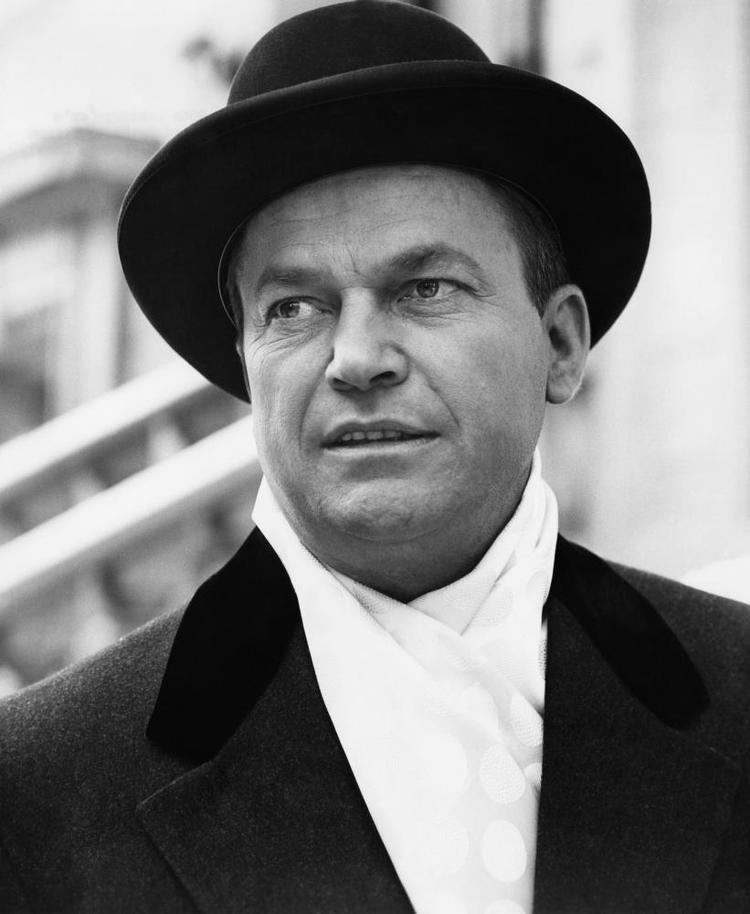 Meeker would go on to play a series of roles that utilized his husky and macho screen presence, including a lead role in Stanley Kubrick's military courtroom drama Paths of Glory (1957); as a troubled mechanic opposite Carroll Baker in Something Wild (1961); as a World War II captain in The Dirty Dozen (1967), and in the gangster film The St. Valentine's Day Massacre (1967). Other credits include supporting roles in I Walk the Line (1970) and Sidney Lumet's The Anderson Tapes (1971).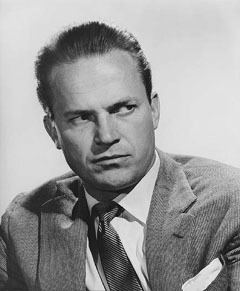 He would also have a prolific career in television, appearing as Sergeant Steve Dekker on the series Not for Hire (1959–1960), and in the television horror film The Night Stalker (1972). After suffering a stroke in 1980, Meeker was forced to retire from acting, and died eight years later of a heart attack in Los Angeles, California.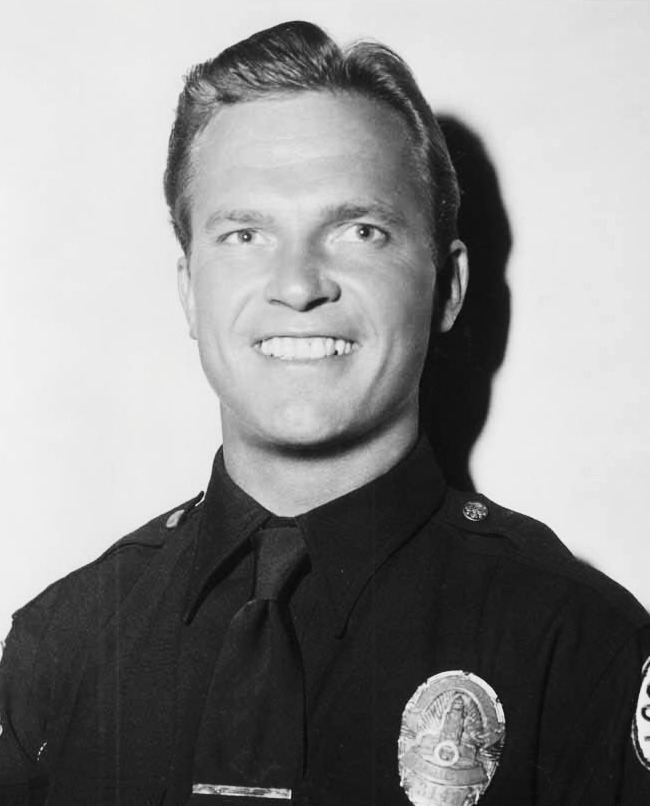 What s my line sean connery henry fonda ralph meeker panel oct 3 1965
Early life
Meeker was born Ralph Rathgeber in Minneapolis, Minnesota on November 21, 1920 the son of Ralph and Magnhild Senovia Haavig Meeker Rathgeber. He spent his early life in Michigan and Chicago, Illinois. Meeker attended the Leelanau School in Glen Arbor Township, Michigan, and would later be made a member of its hall of fame. He graduated from Northwestern University in 1942, where he majored in music.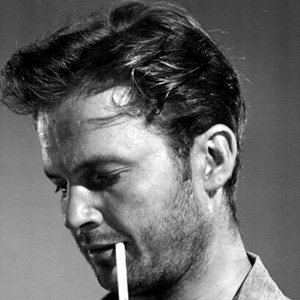 Meeker served in the United States Navy during World War II, but was discharged after a few months with a neck injury.
Stage work and early films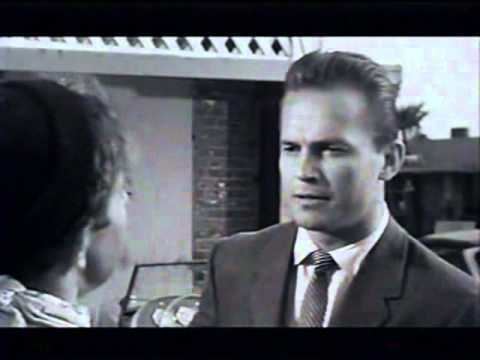 Meeker began his career onstage, appearing in minor roles in the Broadway productions of Strange Fruit and Cyrano de Bergerac in 1946. Beginning in December 1947, Meeker took over the role of Stanley Kowalski in the original Broadway production of A Streetcar Named Desire, playing the role for two years until December 1949. He also starred on Broadway in Mister Roberts from 1948 to 1951, earning a Theatre World Award for his performance.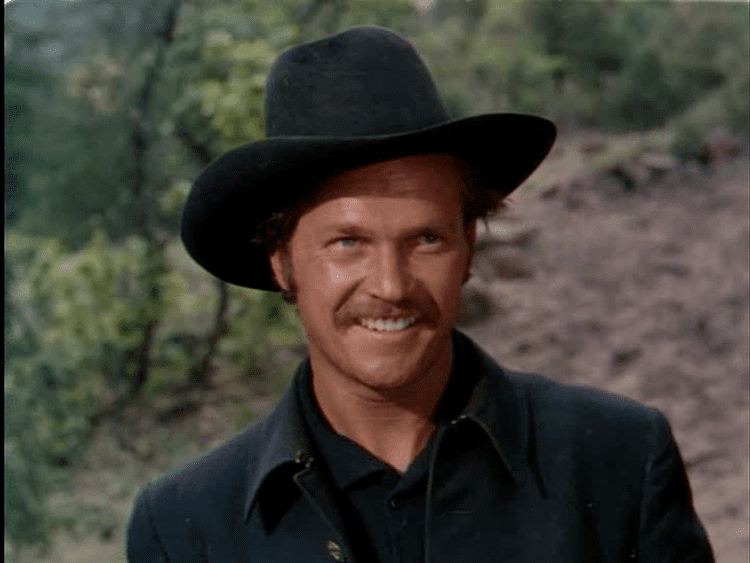 Meeker made his film debut in 1951 with a small role in MGM's Teresa, followed by a starring role in the Swiss-made Four in a Jeep (1951), directed by Leopold Lindtberg. In 1953, he was cast as a misfit ex-cavalryman in the classic western The Naked Spur directed by Anthony Mann, and also appeared opposite Betty Hutton in the musical biopic Somebody Loves Me (1953). The following year, he was cast in a Broadway production of William Inge's Picnic, which was a critical and commercial success. Meeker was awarded the New York Critic's Circle Award in 1954. Picnic became a classic film in 1955, with William Holden and Kim Novak starring in the roles originated by Meeker and Janice Rule. According to Turner Classic Movies, Meeker turned down the lead role because he did not wish to sign a long-term contract with the production company, and he never was offered a role of similar stature again.
Around the same time, Meeker was cast in several low-budget films, including Code Two (1953), co-starring Keenan Wynn, in which Meeker portrayed a brash young rookie cop in Los Angeles. He played an escaped killer who terrorizes Barbara Stanwyck in the 1953 thriller Jeopardy and a cold-blooded convict in Big House, U.S.A. (1955).
Breakthrough and television
In perhaps his most-remembered role, Meeker starred as private detective Mike Hammer in the 1955 Robert Aldrich film of Mickey Spillane's Kiss Me Deadly. Many years later, this film acquired cult status and was seen as an influence on French New Wave directors such as Jean-Luc Godard. On television, Meeker starred in the 1955 premiere episode, "Revenge," of CBS's Alfred Hitchcock Presents, along with Vera Miles. He later appeared in three other Alfred Hitchcock segments. He starred in the 1958 episode "A Man Called Horse" of NBC's Wagon Train.
In 1957, he portrayed an ex-convict who kidnaps and then falls for Jane Russell in the romantic comedy, The Fuzzy Pink Nightgown, which failed at the box office; he also appeared in the noir A Woman's Devotion (1957). That same year he appeared in Stanley Kubrick's Paths of Glory, playing a soldier, Corporal Paris, accused of cowardice during battle in World War I. Meeker was cast with Dorothy Provine in the 1959 episode, "Blood Money", of the CBS western series The Texan, starring Rory Calhoun. From 1959–1960, Meeker had the leading role as United States Army Sergeant Steve Dekker in the 39-episode television series Not for Hire.
In 1961, he starred in the political story Ada with Dean Martin, and in Jack Garfein's experimental drama Something Wild, in which he portrayed a mechanic who saves a young woman (Carroll Baker) from committing suicide but then holds her captive in his apartment.
Later career
In 1962, Meeker portrayed Jack Slade in the episode "The Crooked Angel" of ABC's drama series Going My Way, starring Gene Kelly as a Roman Catholic priest in New York City and loosely based on the Bing Crosby 1944 film of the same name. He was also cast in 1962 as Barney Swanton in the episode "Walk Like a King" of the NBC modern western series Empire, starring Richard Egan. In 1963, he appeared as Murray Knopf in "The Bull Roarer" on ABC's medical drama about psychiatry, Breaking Point, starring Paul Richards and Eduard Franz. Meeker guest-starred as Frank Marin in the 1964 episode "Swing for the Moon" of ABC's Channing, set on a fictitious college campus and co-starring Jason Evers and Henry Jones.
He would later appear in the 1967 crime drama The St. Valentine's Day Massacre, in which he played gangster George "Bugs" Moran. During the Cold War, he appeared in a 1963 U.S. Department of Defense informational film Town of the Times, which encouraged the construction of public fallout shelters.
Meeker was also in the 1967 war film The Dirty Dozen as Captain Stuart Kinder, a military psychologist who attempts to analyze the men. Meeker portrayed police officers in The Detective (1969) with Frank Sinatra and The Anderson Tapes (1970) with Sean Connery. In 1971, he appeared on television as Kermit Teller in the episode "Glory Rider" of the ABC military-western Custer, with Wayne Maunder in the title role. In 1971, Meeker played FBI agent Bernie Jenks in the television movie The Night Stalker.
He also made guest appearances on numerous other television series, including Ironside, CHiPs, Dundee and the Culhane, Toast of the Town, The Outer Limits, The Green Hornet, Studio One, The High Chaparral (episode "The Price of Revenge"), The Men from Shiloh (episode "Experiment At New Life"), and The Eddie Capra Mysteries.
Meeker's final screen role was in the independent science fiction horror film Without Warning (1980), about an alien landing. The film received negative reviews from critics, with Tom Buckley of The New York Times calling the film "illogical and predictable."
Personal life
Meeker married twice: his first wife (1964–1966) was actress Salome Jens, and his second was Millicent Meeker.
In 1980, he suffered a severe stroke, which forced him to retire from acting. His health steadily declined, punctuated by several more strokes. He spent the last year of his life in the Motion Picture & Television Country House and Hospital in Los Angeles, California, and died there, age 67, of a heart attack. He was survived by his second wife, Millicent. He is interred at Forest Lawn Memorial Park in the Hollywood Hills of Los Angeles.
Works cited
Hoberman, J. (2007). "Review of Kiss Me Deadly". In Lim, Dennis. The Village Voice Film Guide – 50 Years of Movies from Classics to Cult Hits. New York City: John Wiley & Sons. ISBN 978-0-471-78781-5.
Maltin, Leonard (1994). Leonard Maltin's Movie and Video Guide: 1990 Edition. Plume. ISBN 978-0-452-26316-1.
Keaney, Michael F. (2010). Film Noir Guide: 745 Films of the Classic Era, 1940-1959. McFarland. ISBN 978-0-786-46366-4.
Monush, Barry (2003). Screen World Presents the Encyclopedia of Hollywood Film Actors: From the Silent Era to 1965. 1. Applause. ISBN 978-1-557-83551-2.
Muir, Kenneth (2012). Horror Films of the 1980s. 1. McFarland. ISBN 978-0-786-47298-7.
References
Ralph Meeker Wikipedia
(Text) CC BY-SA