Full Name

Robert Burgess Aldrich

Born

August 9, 1918 (

1918-08-09

)

Cranston, Rhode Island

Occupation

Film director, film producer

Died

December 5, 1983, Los Angeles, California, United States

Spouse

Sibylle Siegfried (m. 1966–1983), Harriet Foster (m. 1941–1965)

Children

William Aldrich, Adell Aldrich, Kelly Aldrich, Alida Aldrich

Parents

Edward B. Aldrich, Lora Lawson

Movies

What Ever Happened to Baby J, Kiss Me Deadly, The Dirty Dozen, Vera Cruz, Hush… Hush - Sweet Ch




Similar People

Lee Marvin, Ernest Borgnine, Burt Lancaster, Bette Davis, Victor Buono
Kiss me deadly polibek smrti robert aldrich 1955 hd english czech subs
Robert Burgess Aldrich (August 9, 1918 – December 5, 1983) was an American film director, writer and producer, notable for such films as Vera Cruz (1954), Kiss Me Deadly (1955), The Big Knife (1955), What Ever Happened to Baby Jane? (1962), Hush… Hush, Sweet Charlotte (1964), The Flight of the Phoenix (1965), The Dirty Dozen (1967) and The Longest Yard (1974).
Contents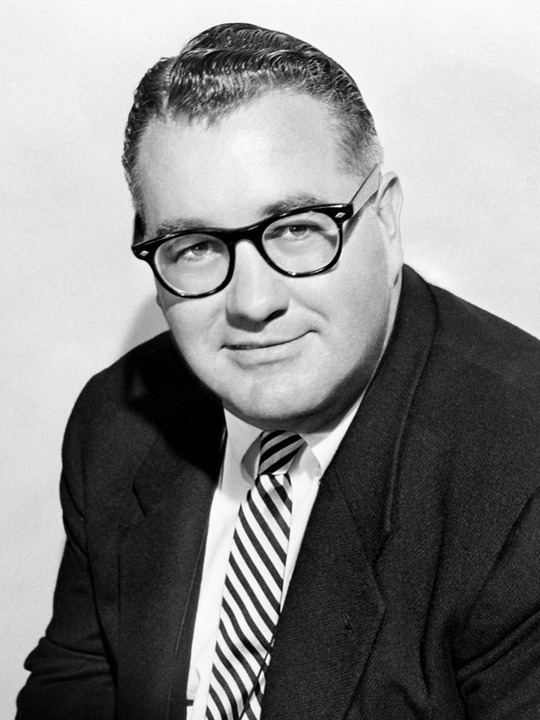 Lee marvin part 3 robert aldrich
Critical reaction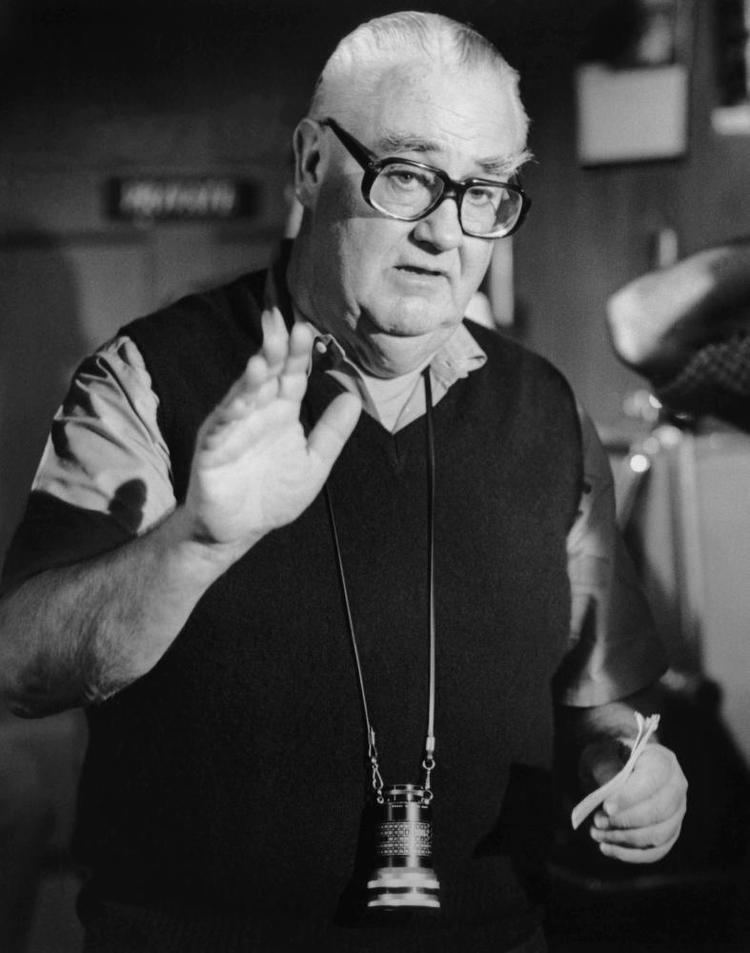 Film critic John Patterson summarized his career in 2012: "He was a punchy, caustic, macho and pessimistic director, who depicted corruption and evil unflinchingly, and pushed limits on violence throughout his career. His aggressive and pugnacious film-making style, often crass and crude, but never less than utterly vital and alive, warrants — and will richly reward — your immediate attention."
Early life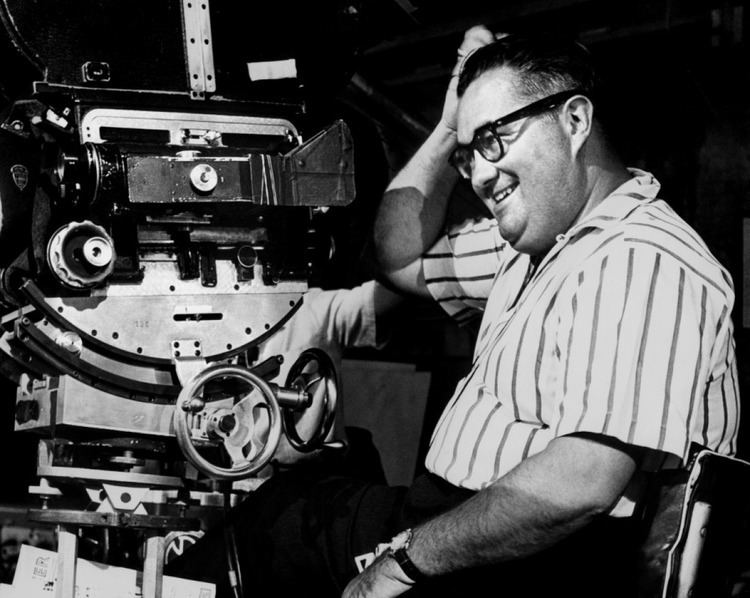 Aldrich was born in Cranston, Rhode Island, the son of Lora Elsie (Lawson) and newspaper publisher Edward Burgess Aldrich. He was a grandson of U.S. Senator Nelson W. Aldrich and a cousin of U.S. Vice President Nelson Rockefeller. He was educated at the Moses Brown School in Providence, and studied economics at the University of Virginia where he also was a letterman on the 1940 football team.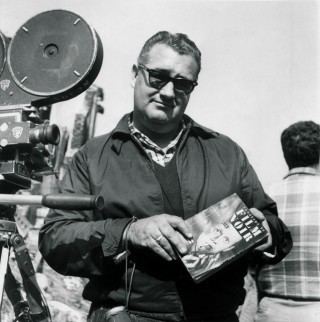 In 1941, he dropped out of college for a minor, $50-a-week clerical job at RKO Radio Pictures. In doing so, he was also dropped by his family, and lost a potential stake in Chase Bank he would have inherited. Indeed, it's been said that "No American film director was born as wealthy as Aldrich — and then so thoroughly cut off from family money."
Assistant Director
He quickly rose in film production as an assistant director, and worked with Jean Renoir (in The Southerner (1945)), William A. Wellman (The Story of G.I. Joe (1945)), Abraham Polonsky, Robert Rossen, Joseph Losey, Max Ophüls (Caught (1949)), and Charlie Chaplin, with the latter as an assistant on Limelight.
Director
He became a television director in the 1950s, directing his first feature film, Big Leaguer, for Metro-Goldwyn-Mayer in 1953.
He directed episodes of the television series China Smith with Dan Duryea. Aldrich used many of the same sets and cast in a feature World for Ransom (1954) which he produced and directed.
Aldrich had worked on crews for films starring Burt Lancaster and Lancaster hired him to direct Apache (1954). It was a big hit and Aldrich's next movie, also for Lancaster, Vera Cruz (1954), did even better.
The success of these movies enabled Aldrich to turn producer for his next movies. Kiss Me Deadly (1955) was a film noir based on a novel by Mickey Spillane. The Big Knife (1955) was based on a play by Clifford Odets.
After directing Joan Crawford in a melodrama Autumn Leaves (1956), Aldrich adapted another play for his own company, Attack (1956).
Aldrich worked on The Garment Jungle (1957), but was fired during filming. He was unable to get a job until he had an offer from Hammer Films and Seven Arts to make Ten Seconds to Hell (1959) in Germany. While there, he was head of the jury at the 9th Berlin International Film Festival. He stayed in Europe to make The Angry Hills (1959) for MGM in Greece.
Back in Hollywood he did The Last Sunset (1961) then made a Biblical spectacular in Italy, Sodom and Gomorrah (1962) for Joseph E. Levine.
What Ever Happened to Baby Jane?
Aldrich optioned the novel What Ever Happened to Baby Jane? (1962), and turned it into a film featuring Bette Davis and Joan Crawford as spiteful sisters and faded child-actresses. It was a massive hit and restored Aldrich's commercial reputation.
He made a comic Western with Frank Sinatra and Dean Martin, 4 for Texas (1963), then did a follow up to Baby Jane, Hush… Hush, Sweet Charlotte (1964), with Bette Davis as a Southern woman who lives in a mansion and thinks she is going insane (both Joan Crawford and Davis were to appear, but Crawford left the film).
He made the all-male action film The Flight of the Phoenix (1965).
Dirty Dozen
Aldrich had his biggest hit to date with The Dirty Dozen (1967). The success of The Dirty Dozen allowed him to establish his own film production studio for some time.
He made The Legend of Lylah Clare (1968), then The Killing of Sister George (1968). He produced but did not direct What Ever Happened to Aunt Alice? (1969).
He produced and directed Too Late the Hero (1970) and The Grissom Gang (1971).
He directed only Ulzana's Raid (1972) and Emperor of the North Pole (1973), both of which were box office disappointments.
The Longest Yard
Aldrich's commercial fortunes were revived after he had two hits starring Burt Reynolds: The Longest Yard (1974) and Hustle (1975).
He did a thriller Twilight's Last Gleaming (1977) and a comedy, The Choirboys (1977).
His last movies were comedies, The Frisco Kid (1979) and ...All the Marbles (1981).
Personal Life
From his marriage to Harriet Foster (1941–1965), Robert Aldrich had four children, all of whom work in the film business — Adell, William, Alida and Kelly. In 1966, after divorcing Harriet, he married fashion model Sibylle Siegfried.
Death and legacy
Aldrich died of kidney failure on December 5, 1983 in a Los Angeles hospital.
In 2012, John Patterson of The Guardian commented that Aldrich is "a wonderful director nearly 30 years dead now, whose body of work is in danger of slipping over the horizon." Japanese film director Kiyoshi Kurosawa noted Aldrich's influence on him.
Unmade projects
Rebellion (late 1960s) — a Western
The Crowded Bed (early 1970s)
The Greatest Mother of Them All (1969) — film about a broken down director living with a young girl – Aldrich made a 30-minute short with Peter Finch, trying to raise funding
Rage of Honor (1970s) — Western set in 1929 about an aging cowboy
Coffee, Tea or Me? (early 1970s) — comedy about virginal air stewardess
References
Robert Aldrich Wikipedia
(Text) CC BY-SA