Referred to as "a lost indie classic", the film was screened at the IFC Center in New York in 2007, and was released on DVD by MGM through their limited edition series in December 2011 in celebration of the film's 50th anniversary. In October 2016, The Criterion Collection announced a re-release of the film slated for January 2017, marking the film's debut on Blu-ray.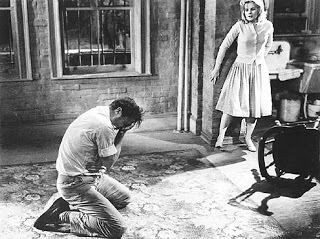 Mary Ann Robinson, a teenage girl attending college in New York City, is brutally raped while walking in a park near her home in the Bronx. Traumatized by the experience, Mary Ann washes away all the evidence and destroys her clothing. She hides the rape from her mother and stepfather, with whom she has an already distant relationship. Mary Ann tries to continue living her normal life, unsuccessfully. She takes the subway to school and faints during the crush of people. This results in the police escorting her home, which upsets her prim and unsympathetic mother.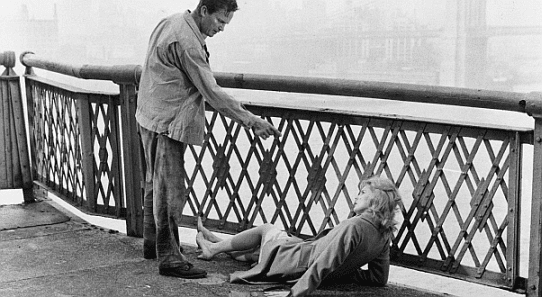 The rape continues to haunt Mary Ann. She leaves school abruptly and walks downtown, through Harlem and Times Square, down to the Lower East Side. There, she rents a room from a sinister landlord (Martin Kosleck), who overcharges her. She takes a job at a five and dime store, where her coworkers dislike her because she is distant and unfriendly. Her crude, promiscuous neighbor at the rooming house (Jean Stapleton) is rebuffed when she offers to "introduce" Mary to her male friends.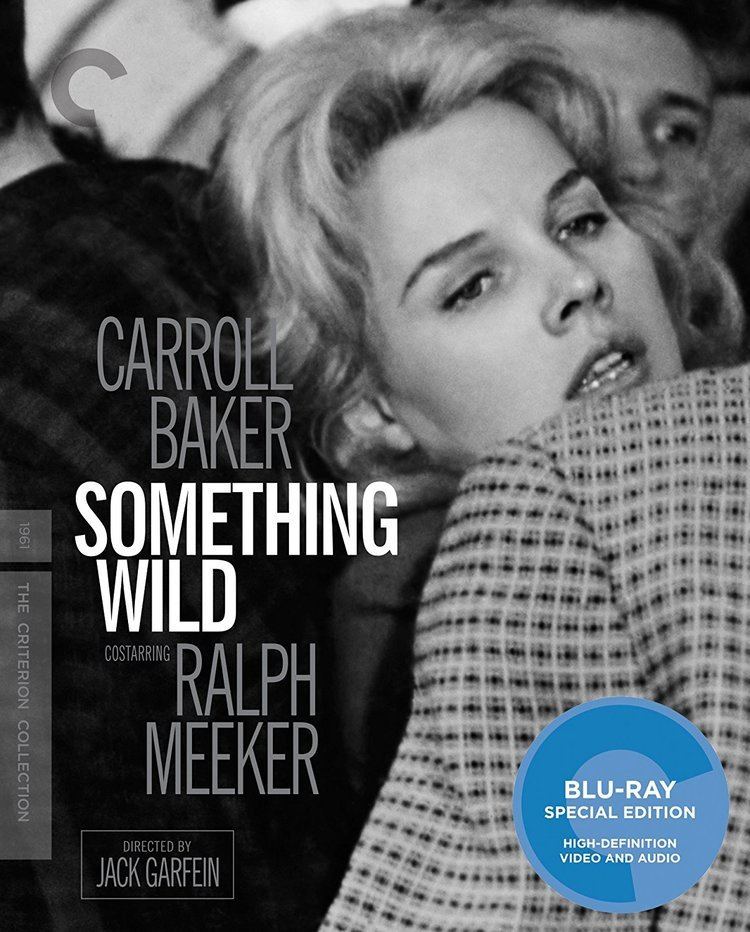 At the end of her tether, Mary Ann walks across the Manhattan Bridge and almost jumps in the East River when she is stopped by a mechanic, Mike (Ralph Meeker). At first he seems to be a knight in shining armor, offering her shelter and food. She decides to stay with him. But when he comes home drunk and tries to attack her, Mary Ann kicks him in the eye. The following morning he has no recollection of that, but his eye is badly hurt and has to be removed.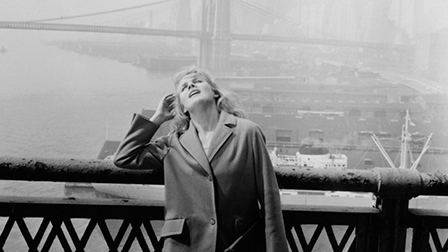 Mike now says that he wants Mary Ann to stay there, saying "I like the way you look here." She wants to leave but he refuses to let her go. He holds her captive in the apartment for months, even though she refuses to have anything to do with him.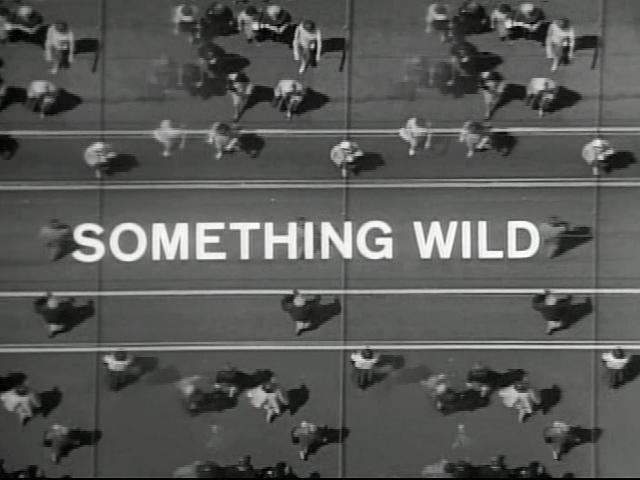 One night Mike proposes to Mary Ann and she rejects him, saying she just can't without giving him any reason. He again attempts to be physical with her. Mary Ann reveals to Mike that it was she who blinded him in one eye. Mike still insists he needs her. When Mary Ann discovers the door unlocked she leaves, walking through the city and sleeping in Central Park. Her mood greatly improves, and she sees how wonderful life is. She returns to Mike's apartment saying "I came for you". She writes her mother, who comes to the apartment and is shocked to see where and with whom Mary Ann lives. She has married Mike and announces that she is pregnant (we don't know if it's by Mike or the rape, since is "sick" at one point in the store where she works before she meets Mike). Her mother insists that she "come home" while Mary Ann tries to impress her mother that she is living with Mike in this place which she now considers her home, and convinces her mother that she is not returning with her.
Carroll Baker as Mary Ann Robinson
Ralph Meeker as Mike
Mildred Dunnock as Mrs. Gates
Jean Stapleton as Shirley Johnson
Doris Roberts as Mary Ann's co-worker
Clifton James as Detective Bogart
George L. Smith as Store Manager
Jack Garfein had made his debut as film director with End as a Man (1957). He formed a company, Prometheus Productions, with his wife Carroll Baker. It obtained film rights to Mary Ann the first novel of Alex Karmel, published in 1958. Karmel and Garfein wrote the script, and United Artists agreed to finance. It was originally called Something Wild in the City.
The score for the 1961 film was by the distinguished American composer Aaron Copland, who in 1964 re-used some of its themes in his symphonic work "Music For a Great City." The original film score, taken from private session recordings preserved by the director, was released on CD in 2003.
Originally, Morton Feldman was commissioned to compose the score for the film, but when the director heard the music, he promptly withdrew his commission, opting to enlist Aaron Copland instead. The reaction of the baffled director was said to be, "My wife is being raped and you write celesta music?"
The opening title sequence was an early live action title sequence created by Saul Bass. Though unconfirmed, Bass's title sequence might have been an influence on the creators of Koyaanisqatsi, as it features very similar sped-up city imagery as that famous 1983 documentary.
The supporting cast included two actresses who would later become famous playing iconic television sitcom mothers on popular, long-running shows. Jean Stapleton, playing Mary Ann's boisterous rooming-house neighbor, went on to star a decade later as Edith Bunker in All in the Family and its spinoff/successor show, Archie Bunker's Place, while Doris Roberts, portraying Mary Ann's store co-worker (it was Roberts' film debut, although she had done television work previously), would, several decades later, take the role of Marie Barone in Everybody Loves Raymond. However, the two future television legends never appeared together in any of the same scenes in Something Wild. Roberts did eventually work with Stapleton as a guest star in a 1976 All in the Family episode.
The film debuted on December 23, 1961, and received an uneven critical response. Jonas Mekas wrote in Film Quarterly that the film was the "most interesting American film of the quarter; it may become the most underestimated film of the year."
However, The New York Times critic Bosley Crowther said that it was "quite exhausting to sit through that ordeal in the apartment." and that "it is not too satisfying, because it isn't quite credible and the symbolic meaning (if there is one) is beyond our grasp." The movie was not a commercial success, and was Jack Garfein's final project as a movie director.
In 2007, the film was screened at New York's IFC Center, billed as a "lost indie film classic."
The film was released for the first time on DVD as part of the MGM Limited Edition Collection in December 2011. In October 2016, it was announced that The Criterion Collection would be releasing the film for the first time on Blu-ray and DVD on January 17, 2017.