Cause of death

Stroke




Role

Film actress




Citizenship

BritishAmerican




Children

Bridget Duff




Years active

1931–1978




Siblings

Rita Lupino




Name

Ida Lupino








Born

4 February 1918 (

1918-02-04

) Herne Hill, London, England, United Kingdom


Alma mater

Royal Academy of Dramatic Art


Occupation

Actress, singer, director, producer




Parent(s)

Stanley LupinoConnie Emerald




Died

August 3, 1995, Los Angeles, California, United States


Spouse

Howard Duff (m. 1951–1984), Collier Young (m. 1948–1951), Louis Hayward (m. 1938–1945)


Movies

The Hitch‑Hiker, High Sierra, The Bigamist, They Drive by Night, On Dangerous Ground




Similar People

Howard Duff, Raoul Walsh, Ann Sheridan, Dick Powell, Joan Leslie
1956 FOUR STAR PLAYHOUSE - "The Stand-In" - Ida Lupino, Virginia Field
Ida Lupino (4 February 1918 – 3 August 1995) was an Anglo-American actress and singer, who became a pioneering director and producer—the only woman working within the 1950s Hollywood studio system to do so. With her independent production company, she co-wrote and co-produced several of her own social-message films, and was the first woman to direct a film noir, The Hitch-Hiker, in 1953.
Contents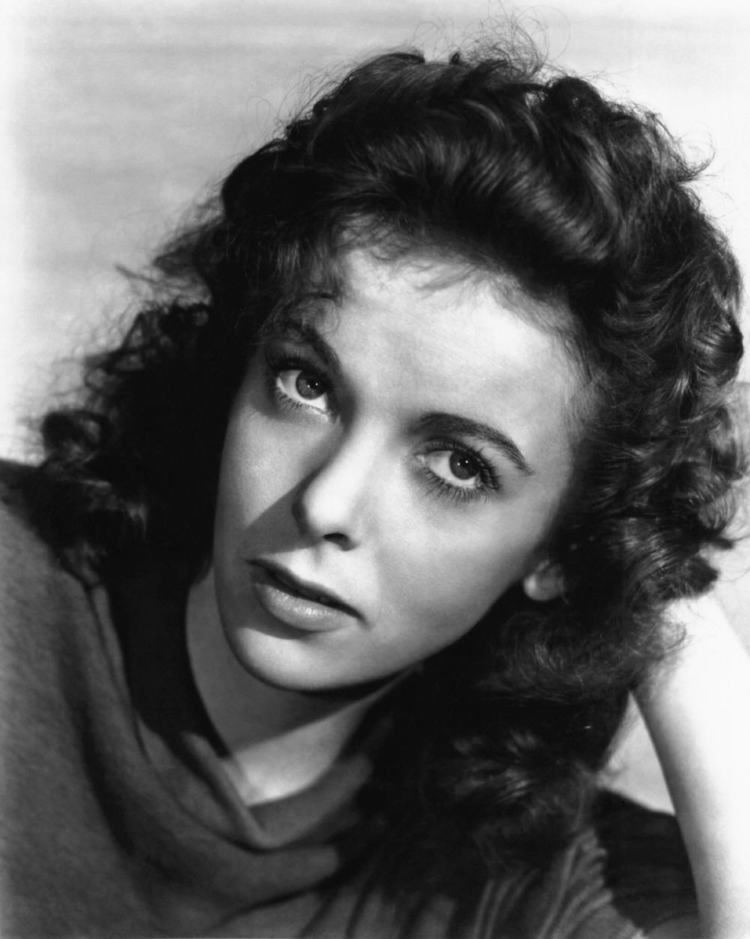 In her 48-year career, she made acting appearances in 59 films and directed eight others, mostly in the United States, where she became a citizen in 1948. The majority of her later career as an actress, writer, and director was in television, where she directed more than 100 episodes of productions ranging across Westerns, supernatural tales, situation comedies, murder mysteries, and gangster stories. She was the only woman to direct episodes of the original The Twilight Zone series, as well as the only director to have starred in the show.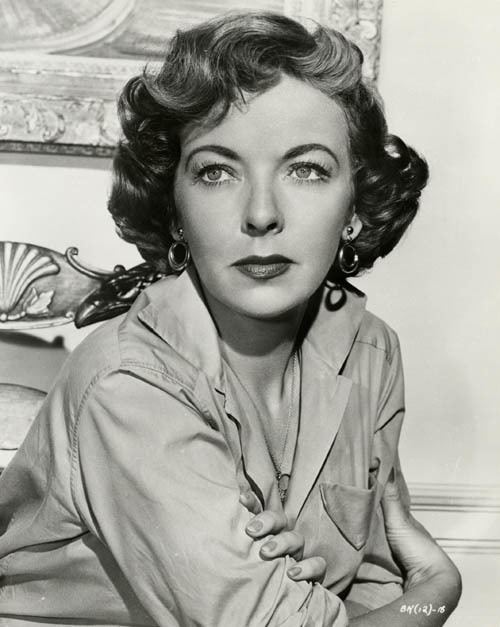 Comedy romance one rainy afternoon ida lupino 1936 american classic movie
Early life and family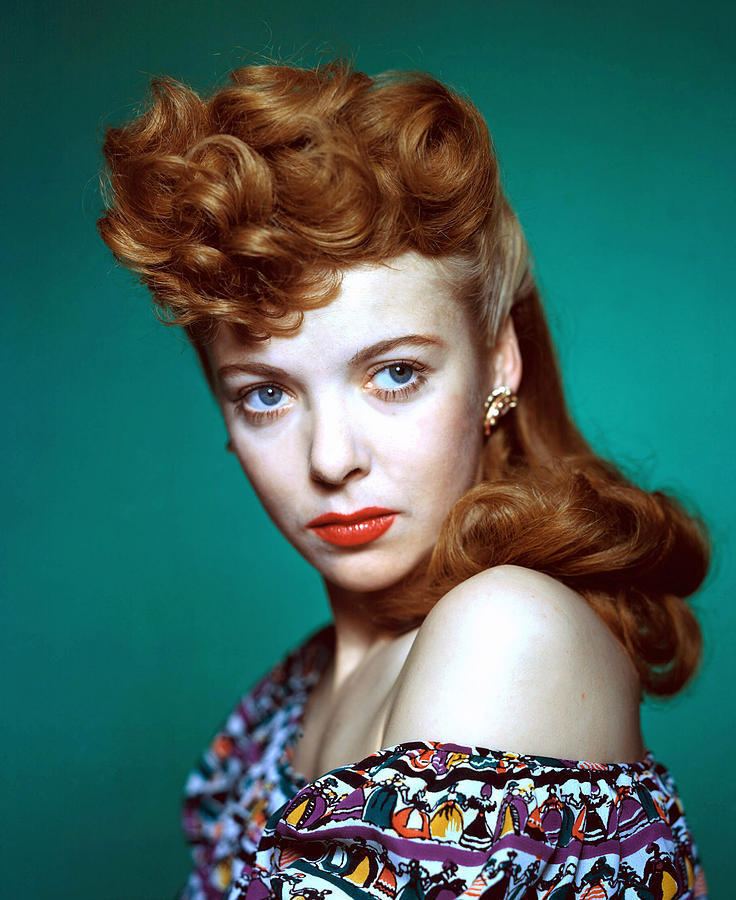 Lupino was born in Herne Hill, London, to actress Connie O'Shea (also known as Connie Emerald) and music hall entertainer Stanley Lupino, a member of the theatrical Lupino family, which included her uncle Lupino Lane, a popular song-and-dance man. Her father, a top name in musical comedy in the UK and a member of a centuries-old theatrical dynasty dating back to Renaissance Italy, encouraged her to perform at an early age. He built a backyard theater for Lupino and her sister Rita (born 1920), who also became an actress and dancer. Lupino wrote her first play at age seven and toured with a traveling theater company as a child.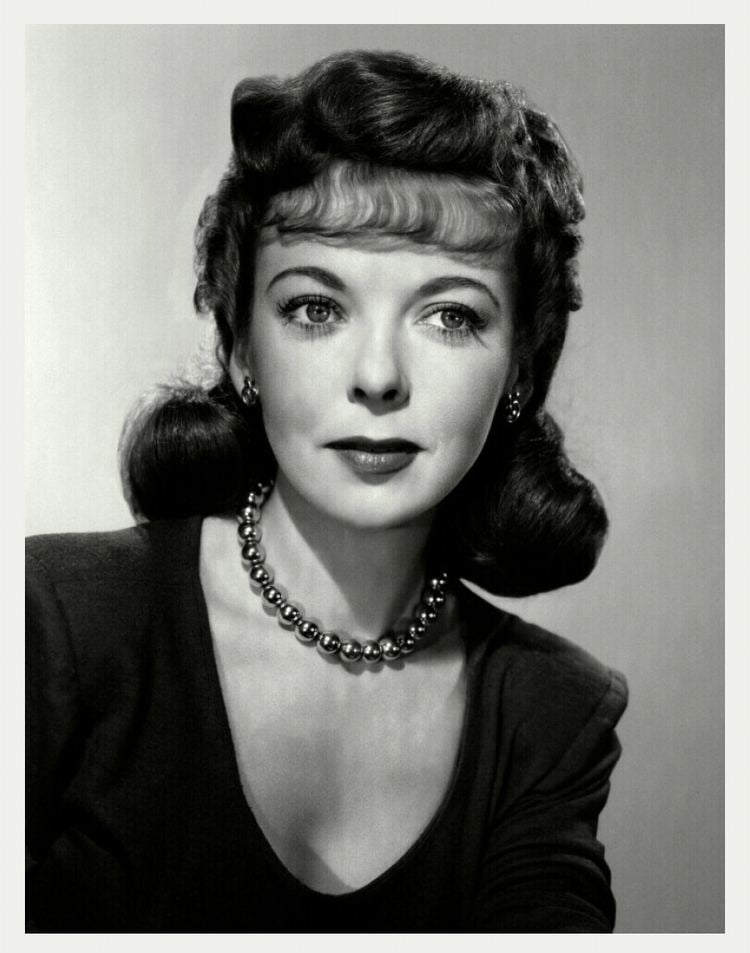 She wanted to be a writer, but in order to please her father Lupino enrolled in the Royal Academy of Dramatic Arts aged 13, and went on to excel in a number of "bad girl" film roles, often playing prostitutes.
Actress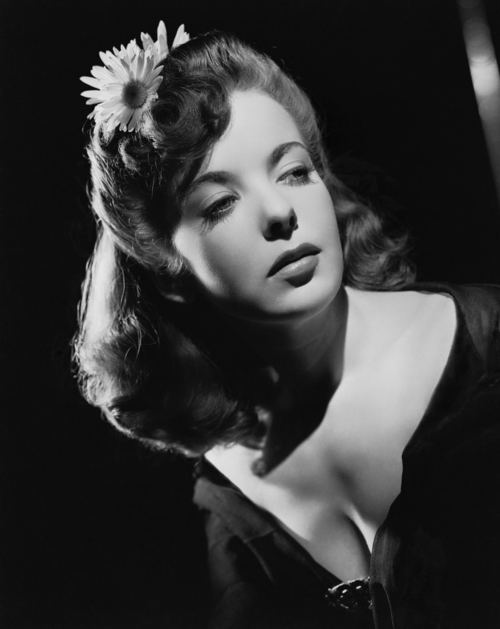 Lupino made her first film appearance in The Love Race (1931) and the following year, aged 14, she worked under director Allan Dwan in Her First Affaire, in a role for which her mother had previously tested. She played leading roles in five British films in 1933 at Warner Bros.' Teddington studios and for Julius Hagen at Twickenham, including in The Ghost Camera with John Mills and I Lived with You with Ivor Novello.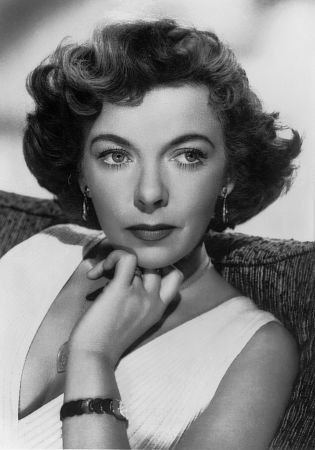 Dubbed "the English Jean Harlow", she was discovered by Paramount in the 1933 film Money for Speed, playing a good girl/bad girl dual role. Lupino claimed the talent scouts only saw her play the sweet girl in the film and not the part of the prostitute, so she was asked to try out for the lead role in Alice in Wonderland (1933). When she arrived in Hollywood, the Paramount producers did not know what to make of their sultry potential leading lady, but she did get a five-year contract.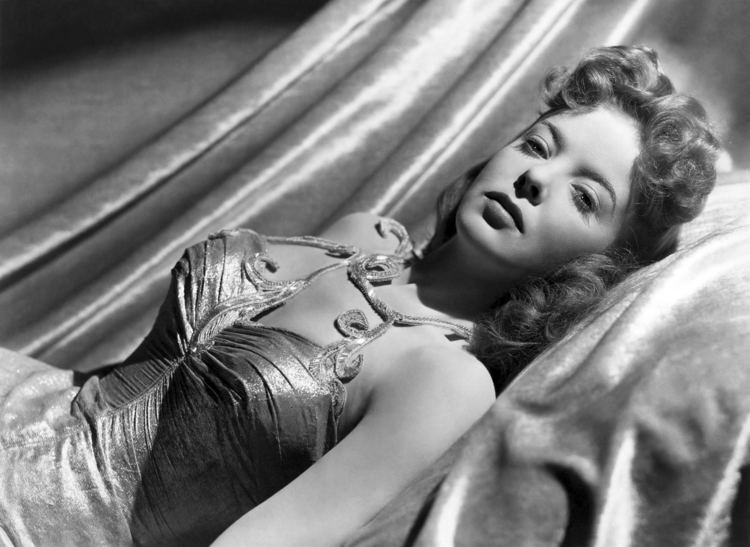 Lupino starred in over a dozen films in the mid-1930s, working with Columbia in a two-film deal, one of which, The Light That Failed (1939), was a role she acquired after running into the director's office unannounced, demanding an audition. After this performance, she began to be taken seriously as a dramatic actress. As a result, her parts improved during the 1940s, and she jokingly referred to herself as "the poor man's Bette Davis", taking the roles that Davis refused.
Mark Hellinger, associate producer at Warner Bros., was impressed by Lupino's performance in The Light That Failed, and hired her for the femme fatale role in the Raoul Walsh-directed They Drive by Night (1940), opposite stars George Raft, Ann Sheridan and Humphrey Bogart. The film did well and the critical consensus was that Lupino stole the movie, particularly in her unhinged courtroom scene. Warner Bros. offered her a contract which she negotiated to include some freelance rights. She worked with Walsh and Bogart again in High Sierra (1941), where she impressed critic Bosley Crowther in her role as "adoring moll."
Her performance in The Hard Way (1943) won the New York Film Critics Circle Award for Best Actress. She starred in Pillow to Post (1945), which was her only comedic leading role. After the drama Deep Valley (1947) finished shooting, neither Warner Bros. nor Lupino moved to renew her contract and she left the studio in 1947. Although in demand throughout the 1940s, she never became a major star, but was critically lauded for her tough, direct acting style.
She often incurred the ire of studio boss Jack Warner by objecting to her casting, refusing roles that she felt were "beneath her dignity as an actress," and making script revisions deemed unacceptable. As a result, she spent a great deal of her time at Warner Bros. suspended. In 1942 she rejected an offer to star opposite Ronald Reagan in Kings Row, and was immediately put on suspension at the studio. Eventually, a tentative rapprochement was brokered, but her relationship with her studio remained strained. In 1947 Lupino left Warner Brothers and appeared for 20th Century Fox as a nightclub singer in the film noir Road House, performing her musical numbers in the film. She starred in On Dangerous Ground in 1951, and may have taken on some of the directing tasks of the film while director Nicholas Ray was ill.
Director, producer and writer
While on suspension, Lupino had ample time to observe filming and editing processes, and she became interested in directing. She described how bored she was on set while "someone else seemed to be doing all the interesting work."
She and her husband Collier Young formed an independent company, The Filmakers [sic], to produce, direct, and write low-budget, issue-oriented films. Her first directing job came unexpectedly in 1949 when director Elmer Clifton suffered a mild heart attack and could not finish Not Wanted, a film Lupino co-produced and co-wrote. Lupino stepped in to finish the film, but did not take directorial credit out of respect for Clifton. Although the film's subject of out-of-wedlock pregnancy was controversial, it received a vast amount of publicity, and she was invited to discuss the film with Eleanor Roosevelt on a national radio program.
Never Fear (1949) was her first director's credit. After producing four more films about social issues, including Outrage (1950), a film about rape, Lupino directed her first hard-paced, all-male-cast film, The Hitch-Hiker (1953), making her the first woman to direct a film noir. The Filmakers went on to produce 12 feature films, six of which Lupino directed or co-directed, five of which she wrote or co-wrote, three of which she acted in, and one of which she co-produced.
Lupino once called herself a "bulldozer" to secure financing for her production company, but she referred to herself as "mother" while on set. On set, the back of her director's chair was labeled "Mother of Us All...". Her studio emphasized her femininity, often at the urging of Lupino herself. She credited her refusal to renew her contract with Warner Bros. under the pretenses of domesticity, claiming "I had decided that nothing lay ahead of me but the life of the neurotic star with no family and no home." She made a point to seem nonthreatening in a male-dominated environment, stating, "That's where being a man makes a great deal of difference. I don't suppose the men particularly care about leaving their wives and children. During the vacation period, the wife can always fly over and be with him. It's difficult for a wife to say to her husband, come sit on the set and watch."
Although directing became Lupino's passion, the drive for money kept her on camera, so she could acquire the funds to make her own productions. She became a wily low-budget filmmaker, reusing sets from other studio productions and talking her physician into appearing as a doctor in the delivery scene of Not Wanted. She used what is now called product placement, placing Coke, Cadillac, and other brands in her films. She shot in public places to avoid set-rental costs and planned scenes in preproduction to avoid technical mistakes and retakes. She joked that if she had been the "poor man's Bette Davis" as an actress, she had now become the "poor man's Don Siegel" as a director.
The Filmakers production company closed shop in 1955 and Lupino's last director's credit on a feature film was in 1965 for the Catholic schoolgirl comedy The Trouble With Angels, starring Hayley Mills. She did not stop acting and directing, however, going on to a successful television career throughout the 1960s and '70s.
Television
Lupino continued acting until the 1970s. Her directing efforts during these years were almost exclusively for television productions such as Alfred Hitchcock Presents, Thriller, The Twilight Zone, Have Gun – Will Travel, Honey West, The Donna Reed Show, Gilligan's Island, 77 Sunset Strip, The Rifleman, The Virginian, Sam Benedict, The Untouchables, Hong Kong, The Fugitive, and Bewitched.
Lupino appeared in 19 episodes of Four Star Playhouse from 1952 to 1956. From January 1957 to September 1958, Lupino starred with her then-husband Howard Duff in the CBS sitcom Mr. Adams and Eve, in which the duo played husband-and-wife film stars named Howard Adams and Eve Drake, living in Beverly Hills, California. Duff and Lupino also co-starred as themselves in 1959 in one of the 13 one-hour installments of The Lucy–Desi Comedy Hour and an episode of The Dinah Shore Chevy Show in 1960. Lupino guest-starred in numerous television shows, including The Ford Television Theatre (1954), Bonanza (1959), Burke's Law (1963–64), The Virginian (1963–65), Batman (1968), The Mod Squad (1969), Family Affair (1969–70), The Wild, Wild West (1969), Columbo: Short Fuse (1972), Columbo: Swan Song (1974), Barnaby Jones (1974), The Streets of San Francisco, Ellery Queen (1975), Police Woman (1975), and Charlie's Angels (1977).
She has two distinctions with The Twilight Zone series, as the only woman to have directed an episode ("The Masks") and the only person to have worked as both actress and (uncredited) as a director in an episode ("The Sixteen-Millimeter Shrine").
Lupino made her final film appearance in 1978 and retired from the entertainment business at the age of 60.
Themes
Lupino's Filmakers movies deal with unconventional and controversial subject matter that studio producers would not touch, including out-of-wedlock pregnancy, bigamy, and rape. She described her independent work as "films that had social significance and yet were entertainment ... based on true stories, things the public could understand because they had happened or been of news value." She focused on women's issues for many of her films and she liked strong characters, "[Not] women who have masculine qualities about them, but [a role] that has intestinal fortitude, some guts to it."
In the film The Bigamist, the two women characters represent the career woman and the homemaker. The title character is married to a woman (Joan Fontaine) who, unable to have children, has devoted her energy to her career. While on one of many business trips, he meets a waitress (Lupino) with whom he has a child, and then marries her. Marsha Orgeron, in her book Hollywood Ambitions, describes these characters as "struggling to figure out their place in environments that mirror the social constraints that Lupino faced.". However, Donati, in his biography of Lupino, said "The solutions to the character's problems within the films were often conventional, even conservative, more reinforcing the 1950s' ideology than undercutting it."
Personal life
Lupino's interests outside the film and television industries included writing short stories and children's books, and composing music. Her composition "Aladdin's Suite" was performed by the Los Angeles Philharmonic Orchestra in 1937.
She became an American citizen in June 1948 and a staunch Democrat who supported the presidency of John F. Kennedy.
Marriages
Lupino was married and divorced three times. She married actor Louis Hayward in November 1938. They separated in May 1944 and divorced in May 1945.
Her second marriage was to producer Collier Young on 5 August 1948. They divorced in 1951. When Lupino filed for divorce in September that year, she was already pregnant from an affair with future husband Howard Duff. The child was born seven months after she filed for divorce from Young.
Lupino's third and final marriage was to actor Howard Duff, whom she married on 21 October 1951. The couple had a daughter, Bridget, on 23 April 1952. Lupino and Duff divorced in 1983.
She petitioned a California court in 1984 to appoint her business manager, Mary Ann Anderson, as her conservator due to poor business dealings from her prior business management company and her long separation from Howard Duff.
Death
Lupino died from a stroke while undergoing treatment for colon cancer in Los Angeles on 3 August 1995, at the age of 77. Her memoirs, Ida Lupino: Beyond the Camera, were edited after her death and published by Mary Ann Anderson.
Influences and legacy
Lupino learned filmmaking from everyone she observed on set, including William Ziegler, the cameraman for Not Wanted. When in preproduction on Never Fear, she conferred with Michael Gordon on directorial technique, organization, and plotting. Cinematographer Archie Stout said of Ms. Lupino, "Ida has more knowledge of camera angles and lenses than any director I've ever worked with, with the exception of Victor Fleming. She knows how a woman looks on the screen and what light that woman should have, probably better than I do." Lupino also worked with editor Stanford Tischler, who said of her, "She wasn't the kind of director who would shoot something, then hope any flaws could be fixed in the cutting room. The acting was always there, to her credit."
In her encyclopedia of women directors, Reel Women, Ally Acker compares Lupino to pioneering silent-film director Lois Weber, for their focus on controversial, socially relevant topics. With their ambiguous endings, Lupino's films never offered simple solutions for her troubled characters, and Acker finds parallels to her storytelling style in the work of the modern European "New Wave" directors, such as Margarethe von Trotta.
Ronnie Scheib, who issued a Kino release of three of Lupino's films, likens Lupino's themes and directorial style to directors Nicholas Ray, Sam Fuller, and Robert Aldrich, saying, "Lupino very much belongs to that generation of modernist filmmakers." On whether or not Lupino should be considered a feminist filmmaker, Scheib states, "I don't think Lupino was concerned with showing strong people, men or women. She often said that she was interested in lost, bewildered people, and I think she was talking about the postwar trauma of people who couldn't go home again."
Author Richard Koszarski noted Lupino's choice to play with gender roles regarding women's film stereotypes during the studio era: "Her films display the obsessions and consistencies of a true auteur... In her films The Bigamist and The Hitch-Hiker Lupino was able to reduce the male to the same sort of dangerous, irrational force that women represented in most male-directed examples of Hollywood film noir."
Lupino did not openly consider herself a feminist, saying, "I had to do something to fill up my time between contracts. Keeping a feminine approach is vital — men hate bossy females ... Often I pretended to a cameraman to know less than I did. That way I got more cooperation." Village Voice writer Carrie Rickey, though, holds Lupino up as a model of modern feminist filmmaking: "Not only did Lupino take control of production, direction, and screenplay, but [also] each of her movies addresses the brutal repercussions of sexuality, independence and dependence."
By 1972, Lupino said she wished more women were hired as directors and producers in Hollywood, noting that only very powerful actresses or writers had the chance to work in the field.
Award winning actress Bea Arthur, best remembered for her work in Maude and The Golden Girls, had great admiration of Lupino within her younger days and was motivated to follow in Lupino's footsteps as an actress saying that, "My dream was to become a very small blonde movie star like Ida Lupino and those other women I saw up there on the screen during the Depression."
Awards and tributes
Lupino has two stars on the Hollywood Walk of Fame for contributions to the fields of television and film — located at 1724 Vine Street and 6821 Hollywood Boulevard.
New York Film Critics Circle Award - Best Actress, The Hard Way, 1943
Inaugural Saturn Award - Best Supporting Actress, The Devil's Rain, 1975
A Commemorative Blue Plaque is dedicated to Lupino and her father Stanley Lupino by The Music Hall Guild of Great Britain and America and the Theatre and Film Guild of Great Britain and America at the house where she was born in Herne Hill, London, February 16, 2016
Composer Carla Bley paid tribute to Lupino with her jazz composition "Ida Lupino" in 1964.
References
Ida Lupino Wikipedia
(Text) CC BY-SA