Cause of death

Heart attack




Role

Actor




Occupation

Actor




Education

Roosevelt High School




Years active

1947–1990




Children

Bridget Duff




Name

Howard Duff








Full Name

Howard Green Duff




Born

November 24, 1913 (

1913-11-24

)

Charleston (now Bremerton),Washington, USA




Died

July 8, 1990, Santa Barbara, California, United States


Spouse

Judy Jenkinson (m. 1986–1990), Ida Lupino (m. 1951–1984)


Movies and TV shows

Kramer vs Kramer, The Naked City, Mr Adams and Eve, Felony Squad, Private Hell 36


Similar People

Ida Lupino, Bridget Duff, Jules Dassin, Robert Benton, George Sherman
Howard duff and ida lupino on igas 1 2 57
Howard Green Duff (November 24, 1913 – July 8, 1990) was an American actor of film, television, stage, and radio.
Contents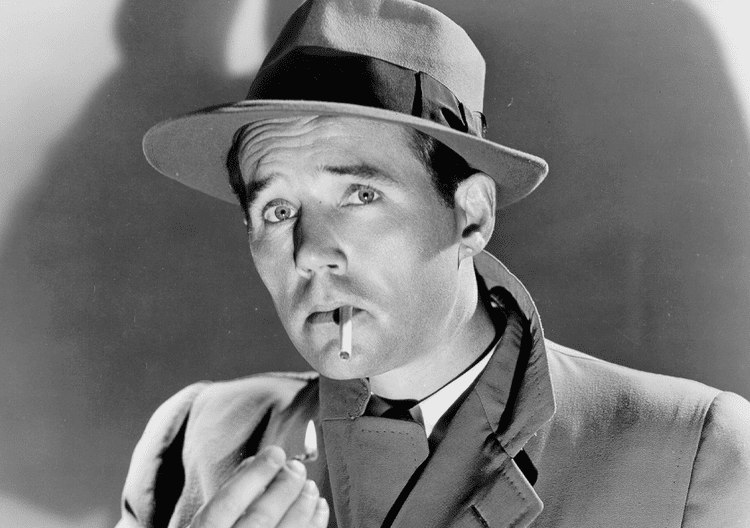 Early Life
Duff was born in Charleston, now part of Bremerton, Washington.
He graduated in 1932 from Roosevelt High School in Seattle, where he began acting in school plays after he was cut from the school basketball team. Thereafter, he worked locally in the theater in Seattle until he entered the United States Army Air Corps during World War II. He was assigned to the United States Army Air Corps's radio service.
Sam Spade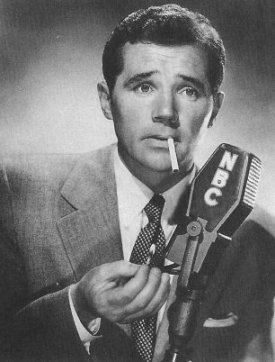 Duff began working in radio while in the military during World War II. He announced re-broadcasts prepared for Armed Forces Radio Service (AFRS). In this role, he served as the announcer for Suspense dated March 16, 1943. Duff's greatest radio role was when he played Dashiell Hammett's private eye Sam Spade from 1946 to 1950, starring in The Adventures of Sam Spade on three different networks: ABC, CBS, and NBC. Lurene Tuttle starred as Effie Perrine, Spade's attentive secretary. In 1951, Steve Dunne took over the role of Sam Spade.
Universal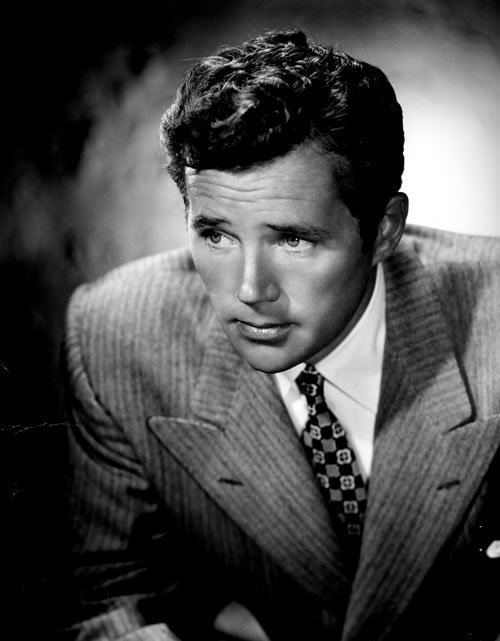 After his success as Spade, Duff was signed to a long-term contract by Universal and quickly procured his first film role as an inmate in Brute Force (1947). That film was producedby Mark Hellinger and director Jules Dassin who gave Duff a bigger role in their next film, The Naked City (1948).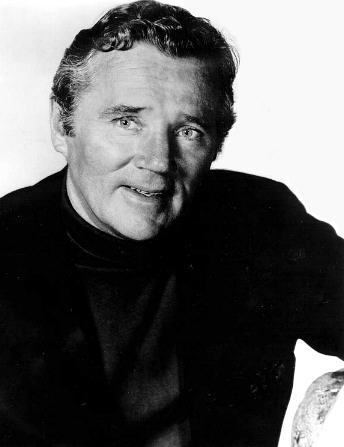 He had a good role in All My Sons (1948), based on the Arthur Miller play.
Stardom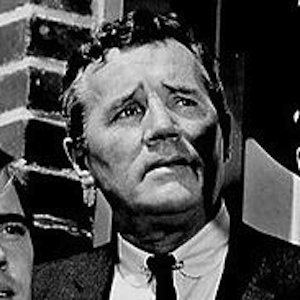 Universal thought Duff was a leading man and gave him the star role in a film noir, Illegal Entry (1949). He also played the lead in a Western, Red Canyon (1949); Johnny Stool Pigeon (1949), a noir with Dan Duryea; Calamity Jane and Sam Bass (1949), a Western with Yvonne de Carlo.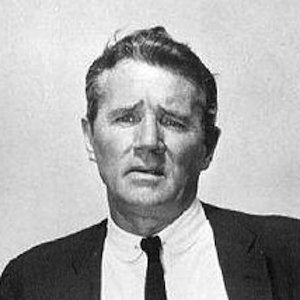 Woman in Hiding (1950), a film noir, was the first film he made with Ida Lupino. He followed it with Spy Hunt (1950); Shakedown (1950), a film noir; The Lady from Texas; and Steel Town (1952) was with Ann Sheridan.
The Sam Spade show was axed in September 1950. In 1951 he made a pilot for a new radio series, The McCoy.
Following his marriage to Ida Lupino in October 1951, Duff asked for and got a release from his contract with Universal.
Freelance Actor
Duff appeared in That Kind of Girl (1952) aka Models Inc.

Duff went to England to appear in Spaceways (1953), and played a racing car driver in Roar of the Crowd (1953) for Monogram Pictures. That studio made Jennifer (1953) with Duff and Lupino.
After Tanganyika (1954) and The Yellow Mountain (1955), he and Lupino were in Private Hell 36 (1954), directed by Don Siegel and Women's Prison (1955).
He was reunited with De Carlo in Flame of the Islands (1956) for Republic, and was one of several names in Fritz Lang's While the City Sleeps (1956). He made some Westerns, Blackjack Ketchum, Desperado (1956) and The Broken Star (1956).
Duff also appeared on television, having been featured in a 1955 episode of Climax! entitled "Escape From Fear". About this time, he was cast on the religion anthology series, Crossroads.
Television
From January 1957 to September 1958, he appeared with his then-wife, Ida Lupino, in their CBS sitcom, Mr. Adams and Eve, which revolved around the private lives of two fictitious film stars named Howard Adams and Eve Drake. They also served as producers.
Appearing as themselves, he and Ida were in an episode of The Lucille Ball-Desi Arnaz Show, "Lucy's Summer Vacation." The hour special program aired on CBS on June 8, 1959. Howard and Ida were seen together again as guests on The Dinah Shore Chevy Show on January 10, 1960, in color, on NBC.
Howard played the young Samuel Langhorne Clemens, in his early life in the West as a satirical and crusading journalist, in the NBC western series Bonanza ("Enter Mark Twain," season 1, episode 5, 1959). In 1960, he played the male lead in The Twilight Zone episode "A World of Difference" as Arthur Curtis/Gerry Reagan.
From October 1960 through April 1961, Duff played Willie Dante, owner of the fictional San Francisco nightclub Dante's Inferno, in the NBC adventure/drama series Dante. Tom D'Andrea, formerly Jim Gillis on The Life of Riley, was cast as Dante's bartender, Biff, in this series.
He had a small role in Boys' Night Out (1962).
In 1964, Duff guest-starred as Harold Baker in the episode Prodigy of NBC's medical drama about psychiatry, The Eleventh Hour, starring Jack Ging and Ralph Bellamy. He was then cast as Joe Stillman in the 1965 episode "Mountains to Climb" of the NBC education drama series Mr. Novak, starring James Franciscus.
He worked as director on the TV series Camp Runamuk(1965-66).
From September 1966 through January 1969, Duff portrayed Detective Sergeant Sam Stone in the ABC police drama Felony Squad with costar Dennis Cole. He also directed an episode.
In 1968, he also appeared as Cabala in the Batman TV series episode "The Entrancing Dr. Cassandra", guest-starring with wife Ida Lupino. He had the lead in Panic in the City (1968).
Duff made a TV movies: A Little Game (1971), Snatched (1973).
Later Years
In 1977, he guest-starred in the Rockford Files episode "There's One in Every Port". He had a part in The Late Show (1977).
One of his later performances was as Dustin Hoffman's character's attorney in the Academy Award-winning Kramer vs. Kramer (1979). He was one of many names in A Wedding (1979).
In 1980 he played private eye Harrigan in a fourth-season episode of Charlie's Angels. He was a villain on TV in East of Eden and Flamingo Road.
In 1984, he starred in the Murder, She Wrote episode "Deadly Lady"; and in 1990, The Golden Girls' "The Mangiacavallo Curse Makes a Lousy Wedding Present". In the 1980s, he appeared on NBC's Flamingo Road; and Knots Landing and Dallas, the latter both on CBS. He also appeared as 'Capt.' Thomas Magnum, II, the grandfather to the TV character Thomas Magnum, portrayed by Tom Selleck, on the CBS series Magnum, P.I.
Personal life
Duff had a tempestuous relationship with actress Ava Gardner in the late 1940s. In October 1951, he married Ida Lupino.
After he was listed in Red Channels as a communist subversive in 1950, he lost his radio work and might have forfeited his entire career had it not been for his marriage. Duff and Lupino had a daughter, Bridget Duff (born April 23, 1952). They separated in 1966 and divorced in 1984. He subsequently married Judy Jenkinson. Like former wife Ida Lupino, Duff was a staunch Democrat.
Death
Duff died at age seventy-six of a heart attack in 1990 in Santa Barbara, California. He was survived by his daughter, his nieces, his second wife, and his granddaughter.
Partial filmography
Brute Force (1947)
The Naked City (1948)
All My Sons (1948)
Illegal Entry (1949)
Red Canyon (1949)
Johnny Stool Pigeon (1949)
Shakedown (1950)
Woman in Hiding (1950), co-starring with Lupino
The Lady from Texas (1951)
Steel Town (1952)
Spaceways (1953)
Roar of the Crowd (1953)
Jennifer (1953), co-starring with Lupino
Private Hell 36 (1954), co-starring with Lupino
Yellow Mountain (1954)
Women's Prison (1955), starring Lupino
Flame of the Islands (1956)
While the City Sleeps (1956), with Lupino
Blackjack Ketchum, Desperado (1956)
The Broken Star (1956)
Lucy-Desi Comedy Hour "Lucy's Summer Vacation" - himself (1959)
Boys' Night Out (1962)
Panic in the City (1968)
A Little Game (1971)
Snatched (1973)
The Late Show (1977)
A Wedding (1978)
Kramer vs. Kramer (1979)
Oh, God! Book II (1980)
The Dream Merchants (1980)
Monster in the Closet (1986)
No Way Out (1987)
War and Remembrance (1988)
Too Much Sun (1990)
References
Howard Duff Wikipedia
(Text) CC BY-SA