Gokak is surrounded on one side by a range of hills, and on the other side by a vast plain of black soil. The river Ghataprabha flows from the north side of the city and cascades down through a cleft of 167 ft, to form Gokak Falls before flowing through the town. Since the colonial era, the a hydroelectric station under the waterfall has been used to power Gokak Mills, one of the largest manufacturers and exporters of yarn in India. The river Markandeya, a tributary of the Ghataprabha, dashes down through 43 ft step wise hill plates to form Goduchinamalaki Falls.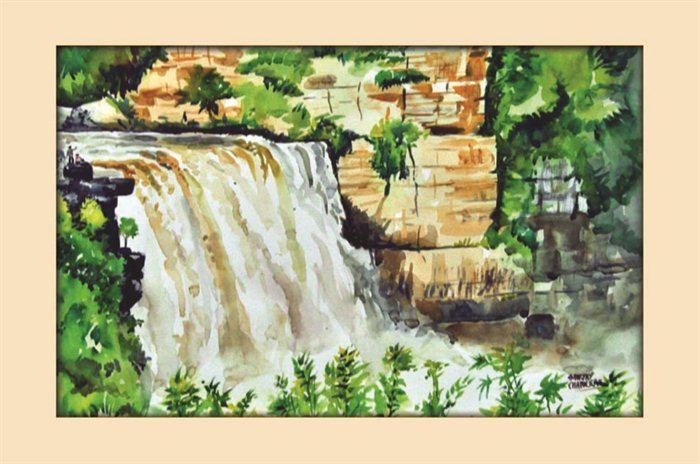 Gokak is a place of philosophical and historical significance. It was founded in 1853. There was a dispute and a battle as well in between Rani Abbakka and Gokak Kotawals who ruled the town in the 16th century. A fort which is in ruins can still be seen at the western side of the city. The Mallikarjun temple, also known affectionately as the "Mallikarjun Temple", stands atop a hill, also called the Mallikarjun hill. The tomb of the Raja of Kittur Mallasarja is at the nearby Duradundeshwar temple in Arabhavi Math. During the British rule in India, the Forbes Gokak Spinning Mill (now owned by Gokak Textiles Limited of the Shapoorji Pallonji Group) was set up in 1887 in Gokak Falls which is located about 6 km north-west of Gokak. It was modernised over decades and is functional till date being a major source of economy for the city. A hydroelectric power plant was also set up in Gokak Falls in 1907, is one of the oldest projects of a kind in the region.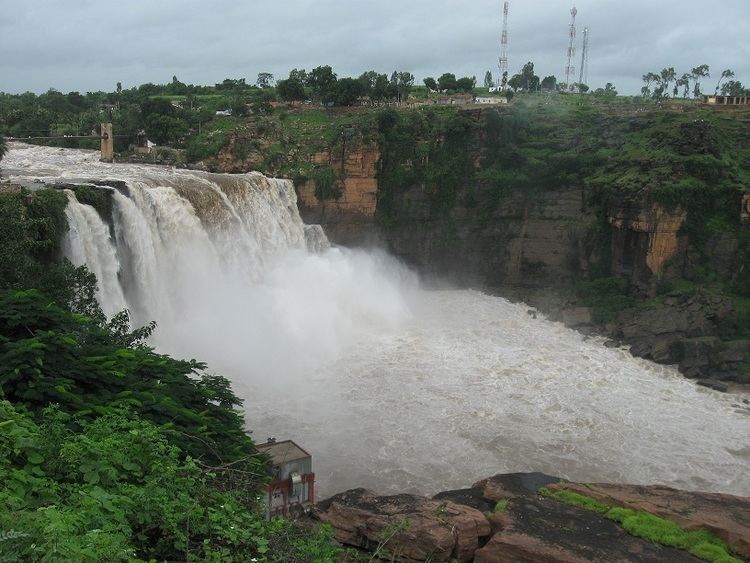 Gokak taluka had also made an outstanding contribution to the Prime Minister's Relief Fund which was meant for humanitarian assistance for the Indian Ocean tsunami victims. Child Development Project Officer Mr P N Patil who addressed a press conference had disclosed that it was decided to donate a day's salary of government officials towards the relief fund. The employees of Forbes-Gokak textile industry also contributed about INR ₹ 7 lakh (₹ 700,000). Gokak is also known for its old Hindu Temples. The most famous once are Mahalingeshwara temple, Savalagi Shivalinga Matha, Yogikolla temple and Duradundeshwara temple in Arabhavi.Mahalingeshwara temple is well-known and is located on the Ghataprabha Riverside near Gokak water-falls. The temple is a large and sprawling structure built in the later Chalukyan style of architecture. The temple has a garbhagriha, (sanctum), an ardhamantapa and a spacious but open mukhamantapa (frontal courtyard). The sanctum with its tall Shikara adorned with exquisite sculptures is a sight to behold. It faces north, an unusual orientation for Shiva temples. On the sides of the Ghataprabha River there are several temples apart from Mahalingeshwara temple that date back to the period of the later Chalukyas of Kalyana who ruled portions of the Deccan from the 10th to the 12th centuries.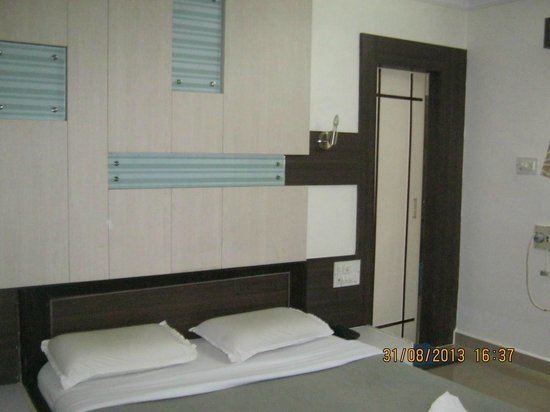 Gokak (Kannada: ಗೋಕಾಕ) was basically an 'Agrahar' founded in pre-historic period, place of tribal people/jungle people then ruled by Rattas (850 Ad-1250Ad), Bijapur Sultans, Tippu-Sultan and British (1819) and became Municipality in 1853, next to Belgavi City. It derives its name from Goki trees that grow abundantly in the region as well as it was the place of 'Cow Grazers. Gokak does not have an anglicised name. Gokak is also the last name for many people, most notably the famous scholar V. K. Gokak. The city is also known for "Gokak Kotwals" who ruled the town in the 16th century and had disputes and fought a battle as well with Rani Abbakka at the time.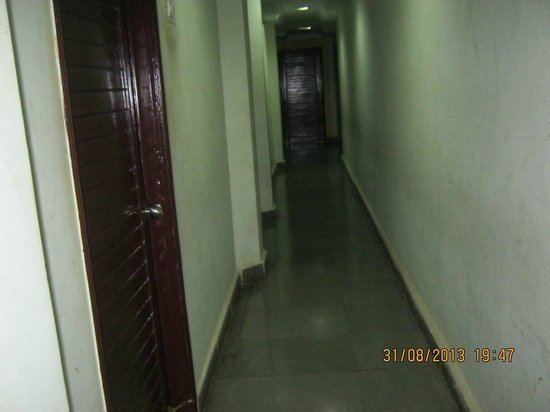 Bifurcation of Belagavi district, which includes a total of 10 taluka's, has been a long pending issue. Being the second largest city in Belagavi district, Gokak has been a strong contender for a separate administrative district. Karnataka govt. has been long favouring to give Chikkodi the district status which would help in the development of neighbouring taluka's of Hukkeri, Athani and Raybag. Most of these protests in Gokak have been peaceful, however sometimes these protests have turned out to be violent leading to the damage of public property. The protests are held in neighbouring towns surrounding Gokak as well.
Several organisations in Gokak namely "Gokak Zilla Chalana Samiti (GZCS)", "Gokak Jilla Horata Samiti" and "Gokak Bar Association" are active in championing the cause for a District tag for Gokak. There have been several Bandhs organised in Gokak since 1997( when ruled in j.h.patel govt). Ramesh Jarkiholi and Satish Jarkiholi who represented both the houses of Karnataka Legislative Assembly had cited personal reasons for not being involved in the agitation in 2001. However, in August 2007, Balachandra Jarkiholi and Ramesh Jarkiholi who were the MLA's from Arabhavi and Gokak constituency along with Satish Jarkiholi who held the MLC office at the time, stated that they wouldn't hesitate to quit the office and were prepared to sacrifice their positions to get "justice" to the people of Gokak taluka. In October 2008, Bandh was declared in Gokak to demand the District status. All the educational institutions, business establishments, Movie theatres and other trading centres remaining closed. The North West Karnataka Road Transport Corporation (NWKRTC) had suspended its transportation services throughout the day but resumed them in the evening. Gokak Zilla Chalana Samiti's leader and Belagavi district unit JD(S) president Ashok Pujari expressed his support for the people of Gokak taluka who had been demanding district status for Gokak for the past several years and had been holding peaceful protests to put pressure on successive governments to concede the demand.
P.C. Gaddigoudar committee along with T.M Hundekar committee and M. Vasudev Rao committee was set up by Govt. of Karnataka to help the District Reorganisation Committee in recommending the changes regarding creation of separate administrative divisions in the state of Karnataka. P. C Gaddigoudar committee recommended formation of Gokak district which would include the talukas of Gokak, Hukkeri, Raybag, Chikkodi and Athani with its sub-divisions at Gokak and Chikkodi respectively. As of early 2012 no decision has been made regarding bifurcation of Belagavi district.
Gokak is second biggest city after Belagavi in Belgaum district and is surrounded by the Western Ghats. The Ghataprabha River, which has water almost throughout the year, is the chief source of agricultural and drinking water for local people living in the surrounding villages. Gokak is located at 16.67°N 74.83°E / 16.67; 74.83. It has an average elevation of 553 metres (1814 feet). The city is situated in the central part of Belgaum district which is located in northwestern parts of Karnataka and lies at the border of two states, Maharashtra in the north and Goa on the west. It is located at a distance of 540 km from Bangalore which is the capital city of the state of Karnataka. Gokak comes under Tropical deciduous moist belt in south central India. Majority of the soil in Gokak taluka is composed of Laterite soil and small amounts of Black soil is found as well.
Dry type of vegetation is generally found in the central and eastern parts of Belagavi district. Domestic animals which are directly dependent on plants can be found in the region. They are used for agricultural as well as transportation purposes in rural areas. Ground water resources are also extensively tapped in remote areas which are not easily accessible to canals and rivers. It has also been found that about 40% of area in Belagavi district has a higher concentration of nitrates in drinking water due to extensive dependency on fertilisers for agriculture. According to a geological survey, ground water in Gokak has a pH of about 8.6 with desirable limits being 6.5 to 8.5. The region around Gokak contains large quantities of Gneisses rock which ultimately gives rise to clay deposits. Region lying to the north of Gokak consist of Sandstones and Quartzite that form low ridges. The Manganese deposits occur in Belagavi district between Londa and Gokak taluka. Building stones and moulding sand are available around Khanapur & Gokak in Belagavi district.
Being situated in central region of Belagavi district which lies in the rugged terrain of north-western Karnataka, Gokak is well known for its moderately hot climate throughout the year except for the monsoon. Gokak receives rainfall from both the northeast and the southwest monsoons and the wettest months are June–September. It has a distinct wet and dry season. December & January are generally cold as compared to the rest of year. The coldest month is January with an average low temperature of 15.2 °C and the hottest month is April with an average high temperature of 35.7 °C. Winter temperatures rarely drop below 14 °C (54 °F), and summer temperatures seldom exceed 34–35 °C.
As of 2001 India census, Gokak had a population of 67,166. Males constitute 51% of the population and females 49%. Gokak has an average literacy rate of 67%, higher than the national average of 59.5%: male literacy is 74%, and female literacy is 60%. In Gokak, 13% of the population is under 6 years of age. Kannada is the common language in the region, however other languages like Hindi, Marathi and Urdu are spoken as well. According to the 2011 census Gokak had a SC and ST population of about 7216 and Below Poverty Line population of about 12203. Total population living in slums was about 7496. The literacy rate in men and women as of 2011 was about 76% and 68% respectively which is a little above national average.
Majority of the population in Gokak follows Hinduism. The religions represented in Belagavi district include Hindus (84.59%), Muslims (10.4%), Jains (4.1%), Christians (0.42%) along with Sikhs, Buddhists and others making up the rest of the population.
Gokak has a predominant agricultural economy in the rural areas where majority of the people are farmers or affiliated to other Agriculture related business. However the population living in the city is benefited from a number of Industries such as Manufacturing, Engineering, Health care, Agricultural, Automotive, Service industry, Insurance and most recently IT/BPO as well. The region around Gokak and parts of central Belagavi district has a good production yield for Sugarcane, Corn, Cotton, Jowar and Betel leaf owing to which there is an industrial presence of a cotton spinning mill, sugar industry and starch processing plant.
Gokak is the only area apart from Belagavi in Belagavi district to have a KIADB industrial area (Karnataka Industrial Areas Development Board) and KSSIDC industrial estate (Karnataka State Small Industries Development Corporation). Karnataka Industrial Areas Development Board (KIADB) is a wholly owned infrastructure agency of Government of Karnataka. Some of its aims are to promote rapid industrialisation with "No profit-No loss" policy. It facilitates various infrastructure projects and acquires land to implement various industrialisation schemes approved by the government of Karnataka. Industries present in KIADB are facilitated with well planned wide asphalted roads, potable water supply & power supply lines and office complexes with accommodation of shops and small business. Some of the industries present in KIADB Gokak are related to food processing, edible oil processing, small-scale cotton spinning mills, toys industry and Agarbatthi industry. KSSIDC on the other hand is responsible for the growth and development of small-scale industries. The agency also provides ISI testing units to help small-scale industry units to process quality products. KSSIDC has well distributed network of raw-material depots across the state which facilitates easy distribution of raw materials for small scale industries.
Forbes Gokak Ltd. is a major textile industry located about 6 km west of Gokak in the town of Gokak Falls. It is also known as "Gokak Mills". It was established during the British raj in 1885 under the name Gokak Water Power and Manufacturing Company Ltd (GWPCL) and was modernised over the decades. Forbes Gokak boasts of its rich heritage of over 200 years and the company has diversified into a number of businesses, textiles being one of them. In the year 1887 first mill was started with 6000 spindles and was subsequently increased to 29525 by the year 1890. In the year 1919, the company was registered as "Gokak Mills Ltd" and was united with Forbes & Company Ltd. Forbes Gokak Ltd and TCS announce a strategic partnership wherein TCS will be the IT partner for Forbes and will support its IT initiatives. In 2003 Mr. Shapoorji P. Mistry then the owner of SP Group was inducted as the chairman of the board of directors of Forbes Gokak Ltd after. In 2008 Forbes Gokak Ltd was officially renamed to Forbes & Company Ltd. The company has spread out over an area of 646.42 hectares including the afforestation and industrial area. Gokak mills is known for their yarn which is supplied worldwide. Gokak mills have also received ISO 9002 certification.
In 2006, Forbes Gokak Ltd. was valued at INR ₹ 1,500 crores (USD $ 269 million). The company Deputy Chairman and Managing Director at the time Mr K.C. Mehra mentioned that the company had decided to focus on the Indian market because of the large population of young people. The company had opened its first exclusive `Campbell by Forbes' store in Chennai in January 2006. Forbes Gokak had plans to open the stores in all the Indian metro cities. In November 2011, The stocks of Forbes & Company Ltd. along with Gokak Textiles, which were the listed companies of the SP Group, surged on the BSE after the group's MD, Mr. Cyrus Mistry, was named the successor to Tata Group Chairman, Mr Ratan Tata. However, the Tata group scrips were not as buoyant as they moved in line with the market direction. Trade Union Movements: Since Gokak was commercial centre and there were a good number of ginning, pressing and spinning mills, it also witnessed the trade union movement; Gokak-Mills Ltd was the large scale industry located at Gokak-falls having 10000-12000 workers had the labour problems. To protect the interest of workers so many general workers unions came into existence. The first registered trade union of Gokak-Mills workers came into existence in 1936 as 'Gokak Mills Employees Union Gokak-Falls' under the leadership of Samsuddi Dundappa; To respond the 'Non-Cooperation' call given by mahatma Gandhi Samsuddi Dundappa had organized the strike of Gokak-Mills and demanded the British Officers to quite Gokak-Falls and the mill remained lock-out from 1936 to 1939 meanwhile Samsuddi Dundappa was exiled from the territory. In 1946 the another freedom fighter, Yamannappa Arabhavi from Benachinamardi, organized the registered trade union 'Gokak Girani Rastriya Mazdoor Sangh' with his followers Advocate Wader, Coogappa master (alias Yallappa Ningappa Pangannavar), Benzamine Dsouza, Kenchchannavar, Neelappa master and others; in 1952 under the said union they placed the demand for payment of basic pay with dearness allowance in-lieu of 'food grain and other items coupons and organized fasting by Coogappa master till death; the demands were fulfilled by the Gokak mills. In 1965, Girani Kamagar Sangh, under the leadership of Abdul Sattar and G B Nailk Advocate, in 1970 Gokak mills Employees Union under leadership of Advocate M.N.Dharwadkar and Satteppa Yallappa Pangannavar came into existence; during 1983–86 as much as 11 unions came into existence: The Gokak Mills witnessed a good number of strikes and lockouts. In Gokak Lal Bavuta Girani Kamagar Sangh and general union come into existence under the leadership of B.N.Dharwadkar, Ningayyaswami Pujeri and Gulabsab Kotwal to protect the interest of workers in Gokak.
A unique forestation project known as "Global cooling" was initiated by Gokak Mills on rocky terrain areas surrounding Gokak Falls which led to the planting of 2 million trees. This helped the surrounding area geologically with regard to temperature, rainfall and a better quality of air. This project has won many accolades in the past for the company over and has also received an award in 1994 for its afforestation efforts.
Riddhi Siddhi Gluco Biols Ltd. (RSGBL) is a major starch processing facility located 3 km west of Gokak. It is one of the largest starch processing industries in India. It is headquartered in Ahmedabad, Gujarat with its manufacturing facilities in Gokak Karnataka, Pantnagar in Uttranchal and Viramgam in Gujarat. The industry has an ISO 9001 certification and is listed on BSE as well. Riddhi Siddhi has acquired two multi-national corn processing units of Glaxo and Hindustan Unilever in the last 15 years.
The Company was incorporated as a Private Limied Company on 2 July 1990 under the Companies Act of 1956 under the name of Riddhi Siddhi Chemicals Private Limited. Subsequently, it was converted into a Public Limited Company on 10 February 1992 and a fresh certificate of incorporation was issued on 4 March 1992 in the name of Riddhi Siddhi Chemicals Ltd. The name of the company was changed to Riddhi Siddhi Gulco Boils on 10 April 1992. In 1995 Riddhi Siddhi acquired the starch processing unit of Glaxo. From 1996–2003 the company had invested in acquiring and building of the infrastructure at Gokak manufacturing plant to increase the output of products like Maltodextrin, High Dextrose Syrup, . In 2005 the company acquired the biopolymer division from Hindustan Lever at Pondicherry and increased the corn crushing capacity at Gokak plant. In April 2012 Riddhi Siddhi got a go-ahead from the Gujarat high court to demerge and transfer its manufacturing and warehousing business to a French firm Roquette Freres, which is the world's third-largest player in the sector which would buy about a 60 percent stake in Riddhi Siddhi. Riddhi Siddhi had sold its starch business to Roquette Freres for INR ₹ 985 crores (USD $ 175 million). Under the sales agreement, Riddhi Siddhi had transferred all the assets of its starch processing plants at Gokak (Karnataka), Pantnagar (Uttarakhand) and Viramgam (Gujarat) to a new entity, Riddhi Siddhi Corn Processing Pvt Ltd (RSCPPL), whose shares were allotted to the French firm Freres.
In May 2007, a boiler located at Riddhi Siddhi manufacturing plant in Gokak exploded in which 15 people had died and about 30 were injured. 20 of the injured had 80% burns and their condition was reported to be critical. Some 40 workers were inside the factory when the disaster occurred. The impact of the blast was so great that the roof of the factory had blown off and fallen about 100 metres away. Everything in a 100-metre radius around the blast site was destroyed. The injured were being treated at hospitals in Gokak and Belagavi. There was also reports that some of the workers injured at the accident weren't compensated the amount that was earlier promised to them.
Gokak is located 540 km from Bangalore and 190 km from Panaji. Nestled in the hilly terrain of the central Belagavi region, it enjoys a moderately warm climate and is surrounded by mountainous vegetation and rivers. The city is surrounded by number of historic buildings and Temples.
Godchinamalaki Falls is a popular destination at a distance of about 20 km from Gokak. It is famous for its stepwise arrangement which are spanned approximately 100 metres in length, with a step at every 30 metres. The stream flows in a slow rhythm until the first drop of about 70 ft. The main falls dips again a little further by another 50 ft or so before flowing off gracefully to join the Ghataprabha.
Gokak Falls is yet another magnificent waterfall located 6 km from Gokak which is often called as Karnataka's Niagara. It is also famous for its historical landmark "The hanging wooden bridge" whose legacy goes back to British Raj. This bridge spans across 210 metres in length and was built across the Ghataprabha River in 1907 to enable workers from nearby villages lying on the other side of the river to arrive at work. One can experience a breath taking view of the waterfalls that is located directly below the bridge. It connects the villages located north and south of Gokak Falls. This water falls has a height of about 170 feet. Except in width & colour of the water, the general features of the water falls namely its height, shape and rapidity are similar to those of Niagara Falls. The water falls has a horse-shoe shaped crest and a breadth of 177 meters. July to September is the best time to visit.
Yogi Kolla is a small village situated in the foots of western ghats and is one of the scenic beauty spots. The place derives its name from a valley which is in between horse shoe shaped rocky hill ranger. There is a Temple in the hill located in a cave type opening and one has to climb about 800 to 900 steps to reach it. Beneath this temple there is a small stream that originates.
Ghataprabha Bird Sanctuary is worth visiting. It is located about 20 km away from Gokak, and is spread over an area of 29.78 km².The boundaries of the sanctuary encloses a stretch of about 28 km of Ghataprabha River. Sanctuary is known for migratory birds like Demoiselle crane and European white stork. The best time to visit the sanctuary is between November and March when most of the migratory bird species nest there.
Mahalingeshwara Temple is one of the old temples in the region and is located in the town of Gokak Falls about 7 km away from Gokak. It was built around 1153 A.D. It is thought to be built in a later Chalukyan type of architecture. It contains several inscriptions that date back to 1100 A.D.
The toy factory in Gokak is well known for decades for its exquisite toys. It is in existence since 200 years. It specialises in manufacturing wooden toys, fruits, flowers, etc. which are decorated, painted, polished and encased in transparent boxes.
Hidkal dam is located about 25 km from Gokak. It is a water reservoir and a famous tourist spot as well. In 2010, rare and migratory birds more than 600 in number, especially the Demoiselle cranes had migrated here in large numbers. It was a never before treat as the rare migratory cranes had come to the state after a five-year hiatus. Every year a large number of migratory birds usually flock the water reservoir and is a well known bird watching spot.
Dhupdal dam is located about 18 km from Gokak near the town of Konnur. It has a hydroelectric power generating unit and is known for its lush green gardens. It was constructed in 1883 across Ghataprabha River. It is a famous spot for fishing as well.
Gandhi maidan is located about 5 km west of Gokak on the way to Gokak Falls. It is a famous hiking spot.
Jamboti, 85 km south-west of Gokak, is a popular tourist spot with its evergreen hilltop forests.
Amboli hill station (Maharashtra) is a famous hill-station which is located around 115 km from Gokak. It is known for its breath taking view atop the hills and is a famous tourist destination in the monsoons.
Dudhsagar Water Falls, located around 150 km from Gokak, is a scenic waterfall. The spot also provides options for hiking and treking. Monsoon is the best time to visit.
International Golf Course (18 hole) located at Desur, 70 km from the Gokak and 10 km from Belagavi.
Bhimgad Wildlife Sanctuary (Khanapur) is located about 85 km from Gokak.
Being close to the border with the state of Maharashtra and Goa, the cuisine in Gokak is influenced by multiple cultures. Delicacies ranging from the chats like Bhelpuri, Sevpuri, Dhokla to the south Indian dishes like Dosa, Idli, Vada (food), Avalakki, Puri Saagu can be found. There are a number of restaurants serving Indian Chinese cuisine like chow mein, Manchow soup, Gobi manchurian, Szechwan noodles & Spring roll. Located in northern part of Karnataka, a typical menu of many households would contain Bhakri, Chapathi, Eggplant curry, Kosambari or Saaru, Papad or Happala, Yogurt, Raita, Onions, Chilli, Rice, Jolada rotti, Akki rotti, Ragi rotti, Pakora.
Gokak is also known for its sweets namely Karadantu, Ladgi ladu, Peda and Kunda. Although Peda is prepared in different parts of India, Dharwad pedha is the famous one in southern India. Karadantu consists of a number of dry fruits like Almonds, Pistachios, Walnuts, Raisins, grated Coconut flakes, Jaggery, Cashewnut, Apricot and Anjeer. Being very nutritious and healthy it supplies a number of nutrients to the people of all ages. There are a number of restaurants in Gokak which serve these speciality sweets. In the recent years it has been exported in small quantities to countries in Europe and North America. Apart from Karadantu, Gokak is also known for its Ladagi Ladu which is a ball-shaped popular sweet in India. It is made using Gram flour, Bombay rava, Dry fruits and ground coconut. These are combined with sugar along with other flavourings, cooked in ghee and moulded into a ball shape. Sometimes Ladgi Ladu are prepared using edible resin as well.
Majority of public transport in Gokak connecting surrounding villages and towns is through city buses run by NWKRTC from Gokak bus depot. Auto rickshaws are commonly available at a nominal fare for commuting inside the city.
Gokak is connected by road via State Highway 31 (Jath to Jamboti) and to National Highway 4 (India) (exit at Hattargi cross). NWKRTC which is a sub-division of KSRTC runs buses from Gokak to all corners of Karnataka as well as neighbouring states. There are many prominent private bus services which operate across all major destinations in Karnataka, Goa and Maharashtra. The other state highways passing through Gokak are State Highway 44 (Sankeshwar to Sangam), State Highway 45 (Arabhavi to Challakere), State Highway 103 (Gokak to Saundatti), State Highway 134 (Badami to NH 4 at Hattargi Cross).
Gokak Road and Ghataprabha are the two main railway stations near Gokak located at a distance of about 12 km and 14 km respectively. These stations fall under Indian Railways grid and are a part of south western division. Hubli junction (UBL) and Miraj junction (MRJ) which come under South Western Railway Zone and Central Railway Zone are the closest railway junctions to Gokak Road station. They are well connected to major cities like Bangalore, Mysore, Mangalore, Pune, Mumbai, Hyderabad, Goa, New Delhi and Chennai.
The closest Airport to Gokak is Belgaum Airport which is the Oldest Airport in North Karnataka located about 60 km southeast in the town of Sambra . It is the only airport in North Karnataka with an Airforce base. Belagavi is directly connected with Mumbai and Bangalore. The Airport is located at 10 km from Belagavi on SH 20 ( Belagavi – Bagalkote Road ).
Belagavi Airport currently has Spicejet flight services to Bangalore, Mumbai . The Kingfisher's only flight to Mumbai was stopped in Nov 2011 owing to the financial crisis of Kingfisher Airlines.