Chinese name

范冰冰




Partner

Li Chen


Name

Fan Bingbing




Parents

Fan Tao, Zhang Chuanmei




Role

Actress




Siblings

Chengcheng Fan




Height

1.68 m








Pinyin




Jyutping

Faan Bing-bing (Cantonese)




Ancestry

Qingdao, Shandong, China


Born

16 September 1981 (age 42) , Qingdao, Shandong, China (

1981-09-16

)


Other name(s)

Fan Ye (范爷; "Lord Fan")




Occupation

Actress, singer, producer




Movies and TV shows

The Empress of China, Lost in Beijing, X‑Men: Days of Future Past, Double Xposure, My Fair Princess


Similar People

Li Chen, Zhao Wei, Li Bingbing, Ruby Lin, Yang Mi




Profiles




Facebook
Fan bingbing biography china s style icon and richest celebrity
Fan Bingbing (born 16 September 1981) is a Chinese actress, television producer and pop singer.
Contents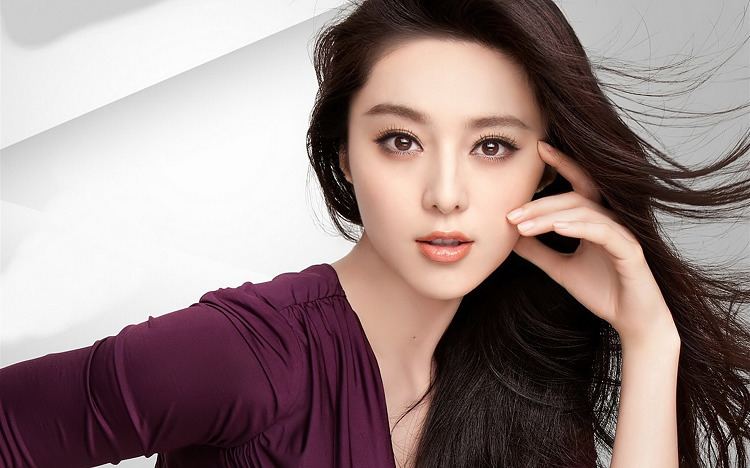 Fan rose to fame in East Asia in 1998–1999 with the TV series My Fair Princess. In 2003, she starred in Cell Phone, which became the highest-grossing Chinese film of the year, and received critical acclaim at the Hundred Flowers Awards. She has starred in many films, most notably Lost in Beijing (2007), Buddha Mountain (2011), Double Xposure (2012) and I Am Not Madame Bovary (2016), where she received awards from prestigious award ceremonies such as the Golden Horse Film Festival and Awards, Tokyo International Film Festival, San Sebastián International Film Festival and Asian Film Awards. Fan has participated in many foreign-language films, such as the French film Stretch (2011), the Korean film My Way (2011) and the Hollywood blockbuster X-Men: Days of Future Past (2014).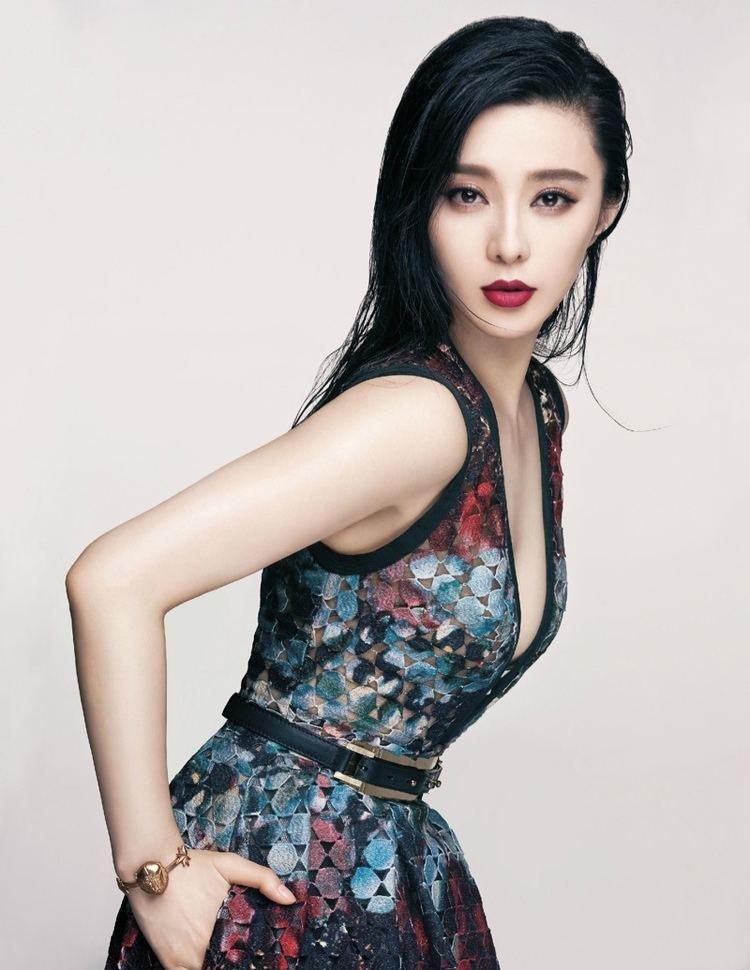 Fan topped the Forbes China Celebrity 100 list in 2013, 2014, 2015, and 2017 after ranking in the top 10 every year since 2006. She is one of the highest-paid actresses in the world and has been called a global fashion icon due to her frequent appearances on the red carpet, movie premieres, and fashion shows.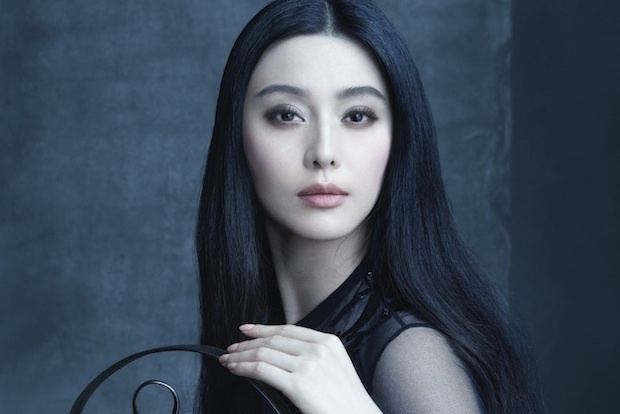 1996–1999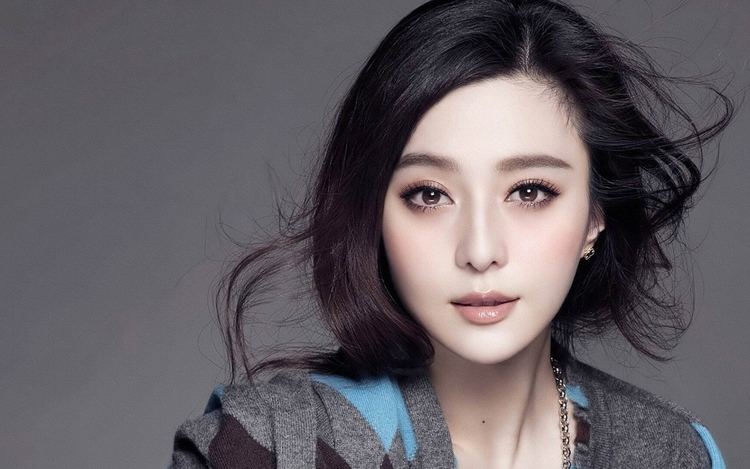 Fan was born in Qingdao and was raised in Yantai. She graduated from Shanghai Xie Jin Film and Television Art College and Shanghai Theatre Academy.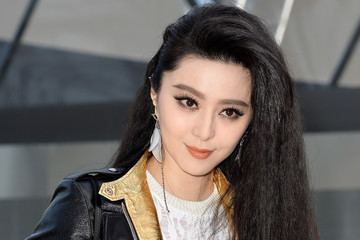 Fan debuted in the television series Powerful Woman and played minor roles for two years, before she rose to stardom in 1999 for her supporting role as Jin Suo in the first two seasons of the Chinese television series My Fair Princess, which were adapted from Taiwanese writer Chiung Yao's story. She had been recommended by Taiwanese actress Leanne Liu to join the cast. The comedic period drama enjoyed widespread success in Asia, propelling Fan to become a household name in the region. After that, Fan signed an eight-year contract with Chiung Yao's company, which produced My Fair Princess. However, as the company had yet to establish any branches in Mainland China, many mainland Chinese television advertising firms had to make calls to Taiwan for negotiations, resulting in a waste of TIME and effort. When Fan and her mother wanted to end the contract, Chiung Yao's company asked for ¥1 million in compensation, but eventually the court ordered Fan to pay ¥200,000 because the contract was illegal due to her age.
2000–2006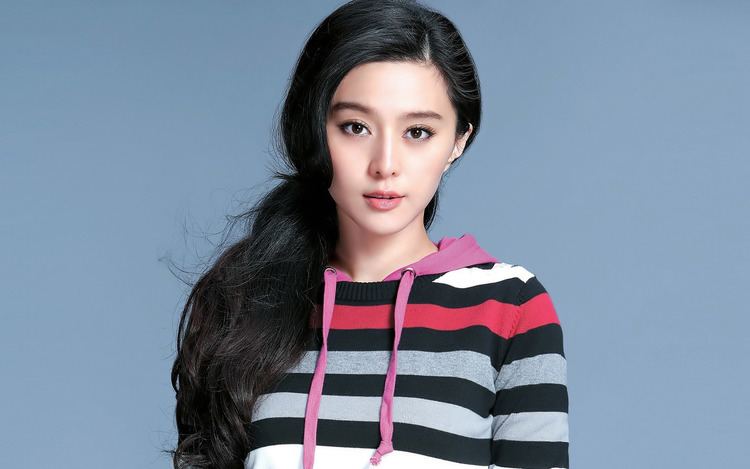 In 2000, Fan joined a company owned by Wang Jinghua, an artists manager in mainland China. At the end of 2000, Wang became the general manager of Huayi Brothers, and Fan followed Wang and signed a six-year contract with Huayi. During her time with Huayi, Fan starred in many television series, such as Young Justice Bao II (2001), Red Poppies (2002), adapted from the Mao Dun Literature Prize novel, and The Proud Twins (2005), adapted from Gu Long's novel Juedai Shuangjiao. From 1999 to 2002, Fan acted in a total of 17 TV series.
Fan also acted in many films. In 2003, she starred in Feng Xiaogang's Cell Phone, which became the highest-grossing film of the year in China. Fan won a Best Actress Award at the 27th Hundred Flowers Awards, a Best Supporting Actress nomination from the 24th Golden Rooster Awards and an Outstanding New Actress nomination at the 10th Huabiao Awards. She also appeared in The Lion Roars (2002), The Twins Effect II (2004), A Chinese Tall Story (2005), and A Battle of Wits (2006). She received a Golden Bauhinia Awards nomination for her role in A Battle of Wits.
Fan released her first album, Just Begun in 2005. She worked with music producers and composers in order to incorporate a wide variety of genres into the album. In 2006, Forbes China gave its most prized award, the Star of the Year, to Fan for her popularity, high press coverage, and website hits throughout that year.
Regarding her six-year cooperation with Huayi Brothers, Fan said,
Huayi gave me a lot of opportunities. It has a very good team and the spirit of cooperation. I also tried my best. The six years really are a non-stop time. In the company, everyone calls me Astro Boy. I did the most works, and I am the person who able to endure the most hardship. I am 25 years old now, from 25 years old to 30 years old, I think that whatever life will experience or career will confront, the period is a very important juncture, or a crossroad for me, and I do not want to be too hasty to make any decisions.
2007–2010
Fan left Huayi Brothers in February 2007 and started her own studio, Fan Bingbing Studio. She starred in eight films in 2007, winning the Best Supporting Actress Award at the 44th Golden Horse Film Awards for her role in The Matrimony. She also won the Best Actress Award at the 4th Eurasia International Film Festival for her role in the film Lost in Beijing.
In 2008, Fan started an arts school in Huairou, Beijing, and served as its principal, but the school was actually run by her parents. She also became the leader of the acting team of West Movie Group's arts centre. That year, her studio made its first television production, Rouge Snow (2008), adapted from the novel of the same name. Fan played the starring role in the production, portraying a poor girl who fights for freedom against fate after being sold to a wealthy and influential clan.
In 2009, her studio produced The Last Night of Madam Chin, a story about a beautiful dancer's legendary life, adapted from the novel of the same name by Bai Xianyong. That year, Fan starred in Shinjuku Incident and was praised by critics for her performance. She also challenged her first comedy role in Sophie's Revenge alongside Zhang Ziyi. Fan featured in Bodyguards and Assassins, which earned her a Best Supporting Actress nomination at the Hong Kong Film Awards.
In 2010, Fan starred in Chen Kaige's historical epic, Sacrifice. Fan said that she chose the role as she was moved by Princess Zhuang Ji's great courage and a very fierce maternal love. On October 24, Buddha Mountain starring Fan premiered at the 23rd Tokyo International Film Festival, and earned her the Best Actress Award. In April 2010, Fan was ranked first on the "50 Most Beautiful People in China" list by the newspaper Beijing News.
2011–2014
In 2011, Fan starred in the martial arts film Shaolin alongside Andy Lau and Jackie Chan and The Founding of a Party, which was released to mark the 90th anniversary of the Communist Party of China. The same year, she participated in French film Stretch with Nicolas Cazalé and David Carradine, as well as South Korean production My Way. In May, she appeared at the 64th Cannes Film Festival to promote My Way together with director Kang Je-gyu and actors Jang Dong-gun and Joe Odagiri. In October, she became a member of the International Competition Jury of 24th Tokyo International Film Festival.
For the first half of 2012, Fan attended many fashion shows in Paris. On 16 May, she attended the opening ceremony of the 65th Cannes Film Festival as the only East Asian global spokesperson on behalf of L'Oreal Paris. Forbes ranked Fan third on the 2012 Forbes China Celebrity 100 List based on her success in that year.
On July 17, she appeared at the first press conference to promote the film Double Xposure, which was released in China on September 29. In this film, she portrays a girl who, after suffering trauma during childhood, experiences visual hallucinations after witnessing her father kill her mother. Most film critics gave high praise to Fan's performance, and she won the Huading Awards for Best Actress. The film was a financial success, with a domestic gross of more than ¥100 million, which broke the box office record for a domestic art film in China. On December 12, Fan appeared in Lost in Thailand, in which she did an unpaid cameo so as to "help" her first-time filmmaker friend, Xu Zheng. The film broke the box office record for Chinese films in China to become one of the highest-grossing Chinese films of all time.
In 2013, Fan appeared as Dr. Wu's assistant, Wu Jiaqi, in the mainland Chinese version of Iron Man 3, which was released on May 1. Commenting on her role, Fan said, "People familiar with me know that I am willing to help friends. The production of Iron Man 3 asked me whether I had time to shoot for half-day to help, so I went. ... Helping friends makes me feel at ease." The same year, she starred alongside Aarif Rahman in the romantic comedy One Night Surprise, which aired on Chinese Valentine's Day. The low-budget film became a commercial success and received positive reviews.
Fan topped the 2013 Forbes China Celebrity 100 List. She became the first Asian celebrity ambassador for the Champagne House Moët & Chandon, and also the brand ambassador for Chopard. On May 18, Fan was honoured as the International Artist of the Year in Cannes by The Hollywood Reporter. On December 9, the Chinese e-commerce giant Alibaba Group's B2C business Taobao announced that Fan topped the list of the most valuable celebrities for boosting online business and said that Fan influenced approximately US$74 million in sales on its ecommerce website. On December 22, Fan received the Best Actress Award and the Hottest Figure Award at the Baidu Hot Ceremony.
In 2014, Fan portrayed the mutant Blink (Clarice Ferguson) in the American superhero film X-Men: Days of Future Past. She also announced that she has a four-film contract with 20th Century Fox. The film was released globally and resulted in increased international fame and recognition for Fan. On May 31, Barbie announced the launch of the Fan Bingbing Celebrity Specialty doll in Shanghai. Fan became the first actress from China to be invited to join the Barbie global celebrity Hall of Fame. Louis Vuitton also chose Fan as the first Asian actress to be provided with a specially tailored dress for their red carpet.
Fan returned to television after a 6-year hiatus in The Empress of China, the third television production by Fan Bingbing Studio. Boasting a total budget of over ¥300 million (roughly US$49.53 million), it is believed to be the among most expensive TV series in Chinese history. In the series, Fan portrays the titular character Wu Zetian, the only female emperor in Chinese history. The 82-episode TV series was broadcast on Hunan Television from December 21, 2014 to February 5, 2015, and recorded the highest ratings for the year. The same year, she starred in wuxia fantasy film The White Haired Witch of Lunar Kingdom.
2015–present
In 2015, Fan joined the CCTV variety show as a judge in Amazing Chinese and as a contestant in the reality television show Challenger's Alliance. She starred in Ever Since We Love, her fourth collaboration with director Li Yu. Fan won the Best Actress award at the 1st Berlin Chinese Film Festival for her role in the film. Fan also starred in Lady of the Dynasty, where she plays Yang Guifei. She was ranked 4th on Forbes World's Highest-Paid Actresses list for 2015.
In 2016, Fan featured in Skiptrace alongside Jackie Chan and American actor Johnny Knoxville, which won her the Best Supporting Actress award at the 1st Golden Screen Awards. Fan starred in Guo Jingming's L.O.R.D: Legend of Ravaging Dynasties. The film, which was released on September 30, is China's first computer-animated motion film. On September 24, Fan won the Silver Shell for Best Actress at the 64th San Sebastián International Film Festival and Award for Best Actress at 11th Asian Film Award for her performance in I Am Not Madame Bovary directed by Feng Xiaogang.
In 2017, Fan was listed on Time 100 list of Most Influential People of 2017. In April 2017, Fan was announced to serve in the 70th Cannes Film Festival jury.
Personal life
Fan Bingbing had been dating Chinese actor Li Chen, their relationship was not revealed to the public until May 2015. On Fan Bing Bing's 36th birthday party on September 16th 2017, the couple got engaged.
Philanthropy
Heart Ali, a project started by Fan and Chen Lizhi (the general manager of Beijing Maxtimes Culture Development Co.Ltd), is aimed at helping children suffering from congenital heart disease in Ngari Prefecture in Tibet. Fan has visited them several times with medical teams to identify children in need of treatment. After identification, the children and their parents are brought in groups to Beijing or Shanghai for surgery.
The first screening was held on 8 August 2010, when Fan and several others from Beijing went to Ngari to screen children with congenital heart disease. They diagnosed 267 children with congenital heart disease. The second screening was In June 2011. A volunteer group, convened by Fan Bingbing Studio and Chen Lizhi, including members from Fan's studio, two doctors from Tsinghua University First Affiliated Hospital Heart Diseases Center and nine other volunteers, carrying portable echocardiography equipment, went to Ngari to diagnose children with congenital heart disease. This time, the group screened 336 children and diagnosed 78 cases of congenital heart disease. The third screening was on 5 April 2012. Fan Bingbing Studio members, Chen Lizhi, two doctors from Tsinghua University First Affiliated Hospital, two doctors of the Shanghai Yodak Cardio-thoracic Hospital and some other volunteers, went to Ngari to screen the children with congenital heart disease. In 12 days, volunteers screened almost 10,000 children and diagnosed more than 160 cases of congenital heart disease. Since August 2010, more than 200 children with congenital heart disease have received medical treatment in Beijing and Shanghai.
Fashion
On 13 May 2010, Fan wore a "Dragon Robe" on the red carpet of the 63rd Cannes Film Festival. The dress, co-designed by Chinese designer Laurence Hsu and Fan herself, features two leaping dragons and crashing waves on the hem, in the bright yellow colour that was exclusively used by emperors in ancient China. The dress was collected by the Victoria & Albert Museum in London on 12 March 2012. Laurence Hsu announced that the dress shown at the museum is a modified version of the original, which was bought by Madame Tussauds.
On 11 May 2011, Fan, wearing a crane dress, appeared on the red carpet at the opening ceremony of the 64th Cannes Film Festival. The dress was auctioned off by Fan herself for about a million RMB for her charity project, Heart Ali, on 27 April 2012.
On the red carpet of the opening ceremony of the 65th Cannes Film Festival, Fan wore an elegant pale strapless gown designed by her friend Christopher Bu, decorated with bright floral designs and stories about the Four Beauties of ancient China. Inspired by a porcelain vase, the ancient vibe of her dress was complemented by her hairstyle, which made her look like a young maiden in the Tang dynasty.
Due to these appearances in Cannes, Fan has attracted notable media attention. In recent years, Fan received various invitations from fashion brands such as Valentino Garavani, Giorgio Armani, Salvatore Ferragamo Italia S.p.A., Atelier Versace, Christian Dior and Louis Vuitton, to attend fashion shows in Paris, Beijing and Shanghai. On 3 July 2012, she closed the Stéphane Rolland Couture show in Paris, and was featured in the fashion show's finale. On 31 July, she was ranked number nine on Vanity Fair's International Best Dressed list 2012. On 19 September, she was honoured with the Personal Style Award by Elle (USA Edition). On 2 December, she became the new ambassador of Louis Vuitton "Epi Alma" series of handbags. On 5 December, she was awarded "The Most Beautiful Woman of the Year" by the magazine Esquire (China Edition). On 24 December, she was selected by the website Red Carpet Fashion Awards as the Best Dressed International Star 2012.
Fan joined the opening ceremony of 2013 Cannes Film Festival premiere, wearing a custom Louis Vuitton gown, and that was the first time the French fashion house had created a gown especially for an Asian actress. In December, Fan posed for Louis Vuitton Spring/Summer 2014 ad campaign.
Fan was ranked on Vanity Fair's International Best Dressed list 2015 and 2016.
Just Begun
Just Begun is Fan's debut studio album. It was released on 21 November 2005 by Warner Music Beijing Co., Ltd.
Filmography
Actress
-
Win the World (TV Series) (post-production)
as
Ba Qing
2019
Cell Phone 2 (post-production)
as
Wu Yue
2022
The King's Daughter
as
The Mermaid
2018
Da hong zha
as
Ye Peixuan
2017
The Lady in the Portrait
as
Empress Ulanara
2016
L.O.R.D: Legend of Ravaging Dynasties
as
Guishan Lian Quan [Disciple to the Fifth Degree] (as Fan Bingbing)
2016
I Am Not Madame Bovary
as
Li Xuelian
2016
Skiptrace
as
Samantha Bai
2015
Lady of the Dynasty
as
Yang Yuhuan
2015
Ever Since We Love
as
Liu Qing
2014
The Empress of China (TV Series)
as
Wu Mei Niang
- Ren Cai Wu Ru Yi Ru Gong (2014) - Wu Mei Niang
2014
X-Men: Days of Future Past
as
Blink
2014
The White Haired Witch of Lunar Kingdom
as
Lian Nishang
2013
One Night Surprise
as
Michelle Mi
2013
Iron Man Three
as
Wu Jiaqi
2012
Double Xposure
as
Song Qi
2011
My Way
as
Shirai (as Fan Bing-Bing)
2011
Beginning of the Great Revival
as
Empress Dowager Longyu
2010
Sacrifice
as
Princess Zhuang
2010
Buddha Mountain
as
Nan Feng
2010
Chongqing Blues
as
Zhu Qing the doctor
2010
East Wind Rain
as
Huan Yan
2009
Bodyguards and Assassins
as
Yuet-yu
2009
The Last Night of Madame Chin (TV Series)
as
Jin Zhao-li, Madame Chin
2009
Sophie's Revenge
as
Wang 'Joanna' Jingjing (as Fan Bingbing)
2009
Shinjuku Incident
as
Lily
2009
Feng shen bang 2 (TV Series)
as
Moon Goddess
2008
Hui you tianshi ti wo ai ni (TV Series)
as
Pei Yi
2007
Crossed Lines
as
Can Ning / Ran Xin
2007
Da Tang Fu Rong Yuan (TV Series)
as
Yang Yuhuan
2007
Flash Point
as
Judy (as Fan Bing Bing)
2007
Gei sun yan
as
Cheung Yung
2007
Lost in Beijing
as
Liu Pingguo
2007
Ai qing hu jiao zhuan yi
as
Chen Xiaoyu
2007
Xin zhong you gui
as
Xu Manli
2006
Battle of the Warriors
as
Liang Cavalry Chief Yi Yue
2006
Da bao zha (TV Series)
as
Luo Xiao
2005
A Chinese Tall Story
as
Princess Xiaoshan
2005
Xiao Yu Er yu Hua Wu Que (TV Series)
as
Tie Xinlan
2004
The Twins Effect II
as
Red Vulture
2003
Ju bao pen (TV Series)
as
Zaoxue He (2003)
2002
Ngo ga yau yat chek hiu dung see
2001
The Young Detective (TV Series)
- Ying xiong ben se (2001)
- Ying xiong ben se (2001)
1998
Huan zhu ge ge (TV Mini Series)
as
Jin Suo
Music Department
2009
The Last Night of Madame Chin (TV Series) (singer: original songs)
Producer
2009
The Last Night of Madame Chin (TV Series) (producer)
Thanks
2018
X-Men Mondays (TV Mini Series short) (special thanks - 1 episode)
- Days of Future Past (2018) - (special thanks)
2015
Jian Bing Man (special thanks from director)
2013
Through China's Lens (TV Series documentary) (thanks - 3 episodes)
- La rébellion par l'image/Sozialkritik (2013) - (thanks)
- Vers une beauté chinoise/Hin zür Schönheit (2013) - (thanks)
- Les bouleversements du paysage/Landschaften im Umbruch (2013) - (thanks)
2013
Iron Man Three (special thanks)
Self
2023
The Oscars (TV Special)
as
Self - Audience Member
2021
Hollywood Insider (TV Series)
as
Self
- The 355' Full Commentary & BTS - Jessica Chastain, Penelope Cruz, Sebastian Stan, Bingbing Fan (2021) - Self
- Jessica Chastain Facts: 32 Things You Might Know About This Stunning and Talented Actress (2021) - Self
2020
Shan He Wu Yang: Ying Xiang Zhong Guo De Yi Qing Dang An (TV Mini Series documentary)
as
Narrator
- Zu Ji Jia Gan (2020) - Narrator
2017
The Amazing Race China (TV Series)
as
Self - Contestant
- Leg 10: Shanghai & Chuzhou, China (2017) - Self - Contestant
- Leg 9: Kuala Lumpur, Malaysia (2017) - Self - Contestant
- Leg 8: Zhuhai & Macau SAR, China (2017) - Self - Contestant
- Leg 7: Ho Chi Minh City, Vietnam (2017) - Self - Contestant
- Leg 6: Singapore (2017) - Self - Contestant
- Leg 5: Hefei, Anhui, China (2017) - Self - Contestant
- Leg 4: Stockholm, Sweden (2017) - Self - Contestant
- Leg 3: Stockholm, Sweden (2017) - Self - Contestant
- Leg 2: Copenhagen, Denmark (2017) - Self - Contestant
- Leg 1: Hong Kong SAR (2017) - Self - Contestant
2010
Cannes Film Festival (TV Series)
as
Self - Jury Member / Self
- Cérémonie d'ouverture du 70ème Festival de Cannes (2017) - Self - Jury Member
- Cérémonie d'ouverture du 63ème festival de Cannes (2010) - Self
2017
Días de cine (TV Series)
as
Self - Interviewee
- Episode dated 9 March 2017 (2017) - Self - Interviewee
2016
Happy Camp (TV Series)
as
Self - guest
- L.O.R.D. Team (2016) - Self - guest
2016
Festival de cine de San Sebastián 2016 - Gala de clausura (TV Special)
as
Self - Winner
2015
Challenger's Alliance (TV Series)
as
Self - Host
- Food vs Thrills (2016) - Self - Host
- Schoolchildren (2016) - Self - Host
- Wine Maker (2016) - Self - Host
- Prince and Princess (2016) - Self - Host
- Delivery Driver (2016) - Self - Host
- Hotel Staff (2016) - Self - Host
- Veterinarian (2015) - Self - Host
- Estate Manager (2015) - Self - Host
- Winter Olympian (2015) - Self - Host
- Magician (2015) - Self - Host
- Weight Manager (2015) - Self - Host
- Tourist Guide (2015) - Self - Host
- Security Guard (2015) - Self - Host
- Private Trainer (2015) - Self - Host
- Taxi Driver (2015) - Self - Host
2016
Dragon Girls (Documentary)
as
Self
2016
Ace vs Ace (TV Series)
as
Self
- Running Man VS Challenger's Alliance (2016) - Self
2016
Kangxi lai le (TV Mini Series)
as
Self
- Shi er nian zhong yu deng dao ni (xia) (2016) - Self
- Shi er nian zhong yu deng dao ni (shang) (2016) - Self
2015
Mutant vs. Machine: The Making of 'X-Men: Days of Future Past' (Video documentary)
as
Self (as Fan Bingbing)
2015
Running Man (TV Series)
as
Self
- Nü Shen Bao Wei Zhan (2015) - Self
2014
A Date with Luyu (TV Series)
as
Self
- Huan zhu ji yi shi liu nian (2014) - Self
2014
Classification: M (Video documentary short)
as
Self
2013
Through China's Lens (TV Series documentary)
as
Self - Photographer
- Vers une beauté chinoise/Hin zür Schönheit (2013) - Self - Photographer
2013
Da Pai Jia Dao (Bigshot) (TV Series)
as
Self
2009
Beijing (Documentary)
as
Self
2005
The 11th China Movie Awards (TV Special)
as
Self - Presenter
Archive Footage
2021
Moments Within Moments
as
Self
References
Fan Bingbing Wikipedia
(Text) CC BY-SA