Nationality

Republic of China




Spouse

Ping Xin Tao (m. 1979)




Role

Novelist





Name

Chiung Yao




Citizenship

Republic of China




Children

Chen Zhong Wei







Born

Chen Che 陳喆 April 20, 1938 (age 77) Chengdu, Sichuan Republic of China (

1938-04-20

)


Occupation

Novelist, screenwriter, lyricist and producer




Education

Taipei Municipal Zhong Shan Girls High School




Books

Six Dreams, The Autumn Love Song




Parents

Yuan Hangshu, Chen Zhiping




Movies and TV shows

My Fair Princess, New My Fair Princess, Romance in the Rain, The Unforgettable Character, The Wild Goose on the Wing




Similar People

Leanne Liu, Ruby Lin, Zhao Wei, Alec Su, Fan Bingbing
2015 ntu summer exploring taiwan group 9 chiung yao
Chen Che (born 20 April 1938), best known by her pen name Chiung Yao (also romanized as Chung Yao and Qiong Yao), is a Chinese writer and producer based in Taiwan, often regarded as the most popular romance novelist in the Chinese-speaking world. Her novels have been adapted into more than 100 films and TV dramas.
Contents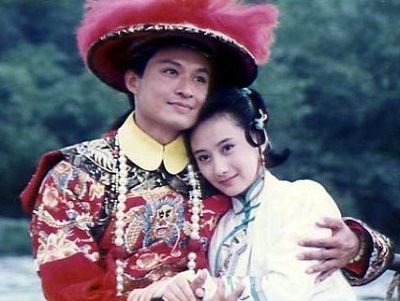 Early life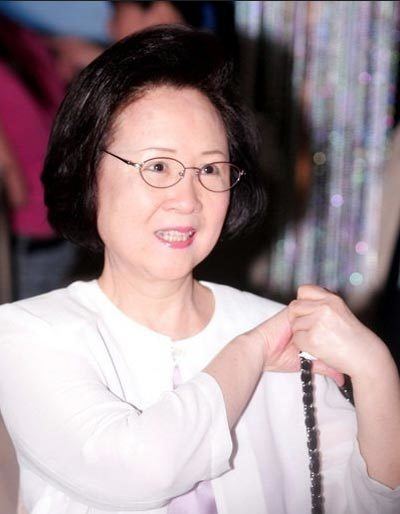 Chen Che and her twin brother were born during the Second Sino-Japanese War in Chengdu, Sichuan, to parents fleeing Beiping (modern Beijing) which fell to Japanese troops in 1937. Both her father Chen Chi-ping (陳致平) and mother Yuan Xingshu (袁行恕) were highly educated. (Yuan Xingshu's cousins include Yuan Xiaoyuan, Yuan Jing and Yuan Xingpei.) In 1942, the family moved to Chen Chi-ping's hometown of Hengyang, Hunan to join Chen Che's grandfather Chen Moxi (陳墨西). In 1944, following the fall of Hengyang, the Chens survived an arduous journey to the provisional Chinese capital of Chongqing, during which they narrowly escaping death and rape several times.
In 1949, along with her family, she moved to Taiwan, where she attended the Affiliated Experimental Elementary School of University of Taipei (台北师范附小|) and Taipei Municipal Zhong Shan Girls High School (台北市立中山女子高级中学). At the age of 16, she published her first novel. During high school she had published over 200 articles. After graduation from high school and failure to enter college, she got married and became a housewife, and at the same time started her writing career. Her first novel, still often read today, is Chuangwai ("Outside the Window").
Chiung Yao's romance novels were very well received in Taiwan when they were first published, and by the 1990s she was also one of the best-selling authors on the mainland. Film adaptations in the 1970s often featured Brigitte Lin, Joan Lin, Charlie Chin and/or Chin Han, who were then collectively known as the "Two Lins and Two Chins".
However her romance novels and film adaptions have also been criticized for their melodramatic plotlines and extremely long-winded dialogues.
In December 2014, Yao sued the producers of the television series The Palace: The Lost Daughter, claiming that the show was plagiarized from her 1993 book Meihualao (Plum Blossom Scar).
Chiung Yao's readership and viewership are predominantly female, owing to her emphasis on the feelings of young women.
As lyricist
Chiung Yao has written Mandarin song lyrics for the following singers:
Lawsuit against Yu Zheng
On 15 April 2014, Chiung Yao released an open letter to China's State Administration of Press, Publication, Radio, Film and Television accusing television screenwriter and producer Yu Zheng of blatant plagiarism "unprecedented and beyond my endurance," seeking the immediate suspension of the broadcast of his TV series Palace 3: The Lost Daughter, which she alleged plagiarized from her 1992 novel Plum Blossom Scar (梅花烙). Yu denied the claim, saying he was a fan of Chiung Yao with no intention of angering her. On April 28, a team led by Wang Jun from Beijing-based Yingke Law Firm filed a plagiarism lawsuit against Yu.
On 5 December, Beijing Third Intermediate People's Court convened the case. Wang Hailin (汪海林), executive director of Chinese Television Series Screenwriter Association, testified as expert witness for Chiung Yao's camp. On December 12, 109 Chinese screenwriters published a joint statement supporting Chiung Yao's lawsuit against Yu Zheng. A day later, an additional 30 Chinese screenwriters made their support of Chiung Yao known.
On 25 December, the court ruled in Chiung Yao's favor, ordering 4 companies to stop distributing and broadcasting The Palace: The Lost Daughter, also demanding Yu Zheng to publicly apologize, and pay Chiung Yao ¥5 million (around $800,000). China Radio International called it a "landmark ruling".
References
Chiung Yao Wikipedia
(Text) CC BY-SA