Chinese name

楊冪 (traditional)

Chinese name

杨幂 (simplified)







Parents

Yang Chunling, Yang Xiaolin

Movies and TV shows




Similar People

Born

12 September 1986 (age 34), Xuanwu District, Beijing, China
Chinese actress yang mi paris fashion week 1 october 2015 show chlo
Yang Mi (born 12 September 1986) is a Chinese actress and singer. She made her acting debut in historical television series Tang Ming Huang, and later received recognition for her leading roles in various television series Chinese Paladin 3 (2009), Palace (2011), Swords of Legends (2014), The Interpreter (2016) and Eternal Love (2017); as well as films Mysterious Island (2011), Tiny Times (2013–2015), The Breakup Guru (2014) and The Witness (2015). In 2017, she won the Best Actress award at the WorldFest Houston International Festival for her performance in Reset (2017). Yang was chosen by Southern Metropolis Daily as one of the New Four Dan Actresses.
Contents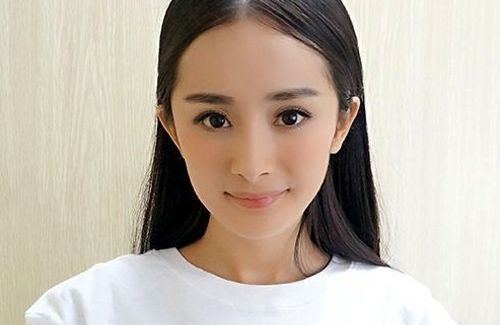 Yang Mi x Ethan Juan PIAGET伯爵 Event
Early life
Yang Mi was born in Xuanwu District, Beijing to a police officer and a housewife. She was given name "幂" (exponentiation) because her parents both have the surname Yang. She graduated from the now-defunct Beijing Xuanwu Experimental Primary School. Yang is also a student of Beijing Film Academy's Performance Institute.
Beginnings
In 1990, at the age of four, Yang made her acting debut in the historical television series Tang Ming Huang directed by Chen Jialin, playing the role of young Princess Xianning. She also had a minor role as Beggar So's daughter in King of Beggars (1992), which starred Stephen Chow as the titular character. Two years later, she starred in the television series Hou Wa, where her acting left a deep impression on the producer.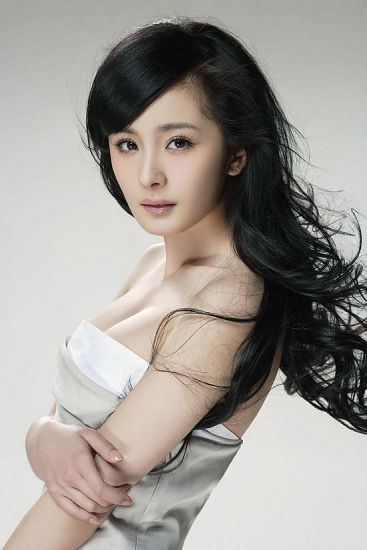 In 2002, Yang received her first script and made her official acting debut in The Story of a Noble Family.
2006–2010: Rising popularity
In the late 2000s, Yang started to gain media attention with her roles in The Return of the Condor Heroes (2006) and Wang Zhao Jun (2007). Her popularity further rose after starring in the hit xianxia drama Chinese Paladin 3 (2009) as the female heroine.
She then starred in Li Shaohong's The Dream of Red Mansions (2010). Although her role was minor, she received praises for her acting. The same year, she starred in big-budget historical series Beauty's Rival in Palace.
2011–2016: Mainstream success
Yang achieved widespread fame with the time-travel hit, Palace (2011). She was voted the Most Popular Actress at the 17th Shanghai Television Festival. The theme song of the drama sung by Yang, titled "In support of the love", also topped China music portals and won Best Theme Song at the 6th Huading Awards. The same year she starred in horror film Mysterious Island, which raked in more than 70 million yuan at the box office and became the most successful horror film in China.
Mei Ah Entertainment announced that it will be producing four tailored-made films (Wu Dang, Chinese Princess Turandot, Windseeker, and Butterfly Cemetery) for Yang with a total investment of 300 million yuan for the four films due to the box office success of Mysterious Island. However, the films failed to live up to the success of Mysterious Island, and Yang was named Most Disappointed Actress at the Golden Broom Awards for her performance in Wu Dang.
Yang then starred in Beijing Love Story (2012), a modern romance drama directed by Chen Sicheng. The series was a hit, and Yang was once again voted the Most Popular Actress at the 9th China Golden Eagle TV Arts Festival. The same year she co-starred in Painted Skin: The Resurrection, a sequel to Gordon Chan's 2008 box office hit Painted Skin.
Yang was then announced to play the leading protagonist in the Tiny Times film series, based on Guo Jingming's best-selling novel of the same name. The first two installments of the film were released in 2013. Despite receiving negative films, Tiny Times was an overwhelming success at the box office. The same year, Yang produced her first television series, V Love (2014). She won the Most Capable Producer award at the 2013 Asian Idol Awards.
In 2014, Yang starred in the comedy film The Breakup Guru directed by Deng Chao. She then starred in xianxia drama Swords of Legends, which was a huge commercial success. With her achievements in both TV and films, Yang ranked #6 on Forbes China Celebrity 100 for the year.
In 2015, Yang starred in romance films Cities in Love, You Are My Sunshine (based on the popular novel Silent Separation written by Gu Man) and Fall in Love Like a Star. She also challenged the role of a Blind girl in The Witness, a remake of the South Korean thriller Blind.
Yang made her small-screen comeback in the television series The Interpreter, which premiered on Hunan TV. The series was a huge ratings success, and subsequently became the highest-rated drama of 2016. She also featured in L.O.R.D: Legend of Ravaging Dynasties, directed by Tiny Times director Guo Jingming. The same year, Yang became a cast member of Hunan TV's reality show, Takes a Real Man 2.
2017–present: Critical acclaim
In 2017, Yang starred in Eternal Love, adapted from the xianxia novel Three Lives Three Worlds, Ten Miles of Peach Blossoms by TangQi GongZi. The fantasy-romance drama was a massive hit both locally and internationally, and Yang received acclaim for her acting performance in the drama. She then starred in Reset produced by Jackie Chan, which led to her win for Best Actress at the 50th WorldFest-Houston International Film Festival. Yang will next star in wuxia film Brotherhood of Blades 2 alongside Chang Chen.
Other activities
Since 2014, Yang Mi has established her own agency, Jay Walk Studio in collaboration with H&R Century Pictures. Some young talents she manage are Dilraba Dilmurat, Leon Zhang, Li Xi Rui, Liu Rui Lin, Vengo Gao and Vin Zhang, who has appeared with her in the television series V Love, Swords of Legends, The Interpreter, and Eternal Love.
Personal life
In early 2012, Yang Mi revealed her relationship with an Hong Kong actor-singer Hawick Lau through her Weibo. Then on November 11, 2013 she announced their engagement. Yang Mi and Hawick Lau were married in Bali, Indonesia on January 8, 2014. Their wedding was attended by Tiffany Tang, Yang's close friend in the entertainment industry and her co-star in Chinese Paladin 3 (2009).
On June 1, 2014, she gave birth to their daughter by cesarean section, Noemie Lau nicknamed Little Sticky Rice (小糯米) at the Hong Kong Adventist Hospital, Hong Kong.
Albums
2012: Close to Me
References
Yang Mi Wikipedia
(Text) CC BY-SA