The film was produced by Adam Bohling, David Reid and Matthew Vaughn, with Stephen Marks as executive producer. The title refers to the social strata, especially in the British criminal underworld.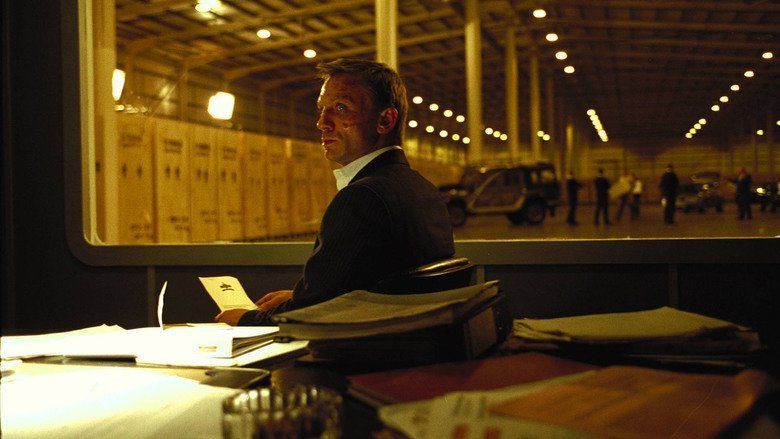 An unnamed man (XXXX), is a London underworld criminal who has established himself as one of the biggest cocaine suppliers in the city, with effective legitimate cover. Considering himself a businessman and patience as a prime virtue, XXXX leaves the darker aspects of the business to his henchman Morty, a man having recently ended a 10-year prison sentence for murder. Once he has earned enough to ensure his long-term financial security, XXXX plans to retire.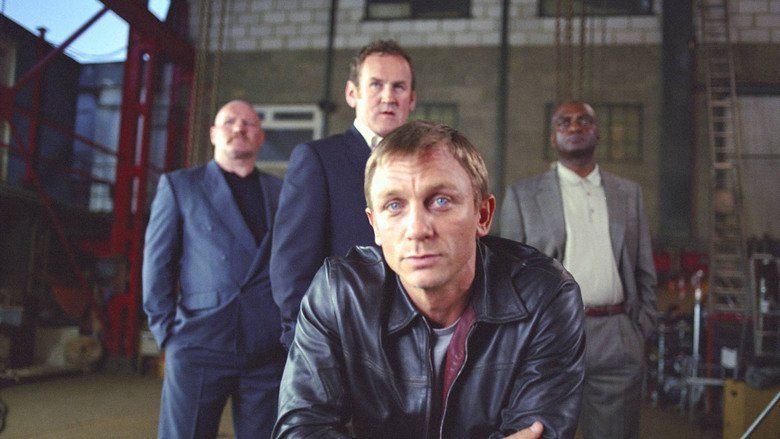 On the evening XXXX intends to set these plans into motion, his sponsor and powerful supplier Jimmy Price puts two crucial missions in his hands. The first is to track down Charlie, the teenaged daughter of Jimmy's associate Eddie Temple, who has fled a rehabilitation centre along with her drug-addicted boyfriend. XXXX decides to enlist two con men, Cody and Tiptoes, to perform this task. They investigate, and find the boyfriend dead and Charlie apparently kidnapped, although no ransom has been demanded.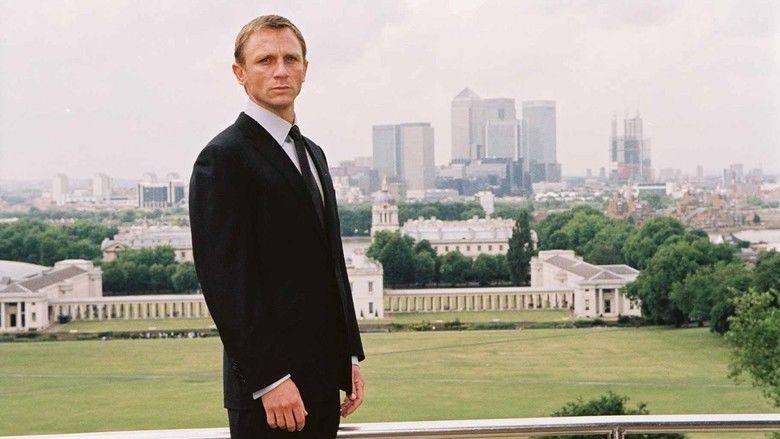 The second mission Jimmy assigns to XXXX is to organise the purchase and distribution of one million ecstasy tablets from a low-level gangster who styles himself "The Duke". Unbeknownst to XXXX, the pills had been stolen from a gang of Serbian war criminals based in the Netherlands, a massive drug production outfit with an honour-avenging bend.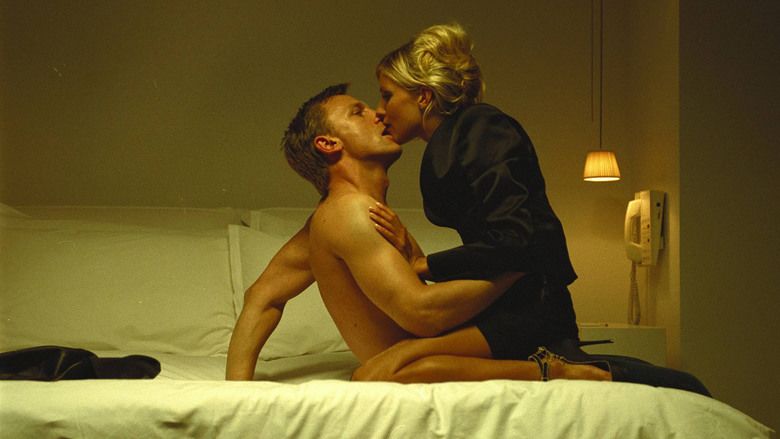 XXXX encounters the Duke's out-of-touch nephew Sidney at a bar and becomes attracted to his disillusioned girlfriend Tammy. XXXX tries to broker the sale of the ecstasy pills to Liverpool gangsters Trevor and Shanks, but they refuse, informing him of the drugs' purloined nature, and that in response the Serbs have sent an assassin, known as Dragan, to find the pills and kill those responsible for their theft. Duke had mentioned XXXX's name to the Serbs beforehand, so he too is in danger. Members of the Duke's gang soon start turning up dead and the Duke himself goes missing.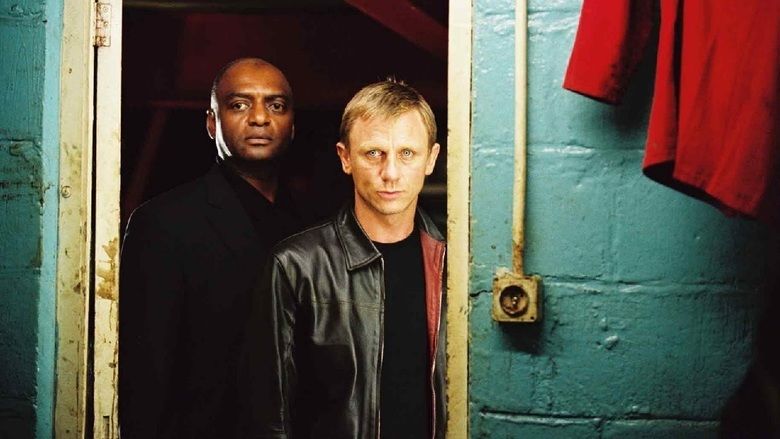 XXXX arranges a tryst with Tammy, but before it can be consummated, he is kidnapped by henchmen of Eddie Temple, father of Charlie, the missing girl. Eddie informs him that Jimmy Price has recently lost £13 million in a failed investment in Africa and planned for XXXX to find Charlie so Jimmy could take her hostage until Eddie could get him his money back. Jimmy was also hoping to sell the pills to recoup his losses; Eddie then plays XXXX a recording indicating that Jimmy has been a long-term informant for Scotland Yard and intends to betray XXXX to the police as soon as the deal is done, planning to gain clemency from the deal and also take away XXXX's wealth. Eddie demands that XXXX sells the pills to himself instead.
A furious XXXX shoots and kills Jimmy at his home, but does so with a gun that Gene, Jimmy's henchman and his main liaison with XXXX, had used to commit a prior murder, putting Gene under police attention. XXXX then discovers that his accountant, who operated his legitimate front and was referred to him by Jimmy Price, has stolen all of his money and disappeared. Gene and Morty initially suspect XXXX of foulplay; after being shown the evidence of Jimmy's snitching, the pair acknowledge XXXX as the group's new acting boss and show him the corpse of the Duke. Gene killed him along with girlfriend and crime-partner, Slasher, when the latter threatened to alert the police about the pills.
To recoup something from the fiasco, XXXX tips the police off to the Duke's hideout, who then conduct a raid. XXXX is intentionally present during the raid to feign purchasing the pills from the Duke's crew, and Dragan, who has been following XXXX, witnesses the raid from afar as the police confiscate the drugs while XXXX and Duke's surviving crew escape. Meanwhile, XXXX has arranged for Cody and Tiptoes to infiltrate the raiding police and con the unit out of the pills. XXXX delivers the severed head of the Duke to Dragan as a peace offering, who reports back to his Serbian boss that the police have seized the drugs. Cody and Tiptoes return the drugs to XXXX in exchange for a fee, and XXXX in turn looks to sell them to Eddie Temple as planned. However, during the handover at the latter's bonded warehouse, Eddie's henchmen rob his crew of the drugs at gunpoint. To end XXXX's faux assignment given by Jimmy, Eddie reveals that his daughter Charlie's boyfriend died at his men's hands; she was recovered before Jimmy Price ever tasked XXXX with finding her, and Eddie had her put back into rehab all this time.
To mollify XXXX, Eddie gives him a "Welcome to the Layer Cake": a membership to the Stoke Park Country Club of which he is (and Jimmy was) a member. Expecting betrayal, XXXX successfully arranges for Trevor, Shanks, and young Dizzy to steal the drugs back from Eddie's men. The gang assembles for lunch at the Stoke Park Club, honoring XXXX their new boss. However, he declines, stating his intention to stick to his planned retirement all along. When leaving the club with Tammy, mentally running through the names of his fellow murdered businessmen he hopes to avoid joining, XXXX is shot by a heart-broken Sidney. XXXX collapses bleeding, and he lies twitching on the front steps while contemplating his possible death.
Filming began in June 2003. Queen's Gate Mews, SW7, was used as the filming location for the home of Daniel Craig's character XXXX.
The soundtrack from Layer Cake is composed of 14 tracks.
The Rolling Stones song "Gimme Shelter" also features in the film but does not appear on the soundtrack album.
Layer Cake received positive reviews, with an 81% "fresh" rating on Rotten Tomatoes with an average of 7.1/10 based on 134 reviews. The critical consensus states that it is "A stylized, electric British crime thriller". The film has an average score of 73 based on 30 reviews on Metacritic.
Roger Ebert of the Chicago Sun Times remarked, "The movie was directed by Matthew Vaughn, who produced Lock, Stock and Two Smoking Barrels and Snatch, and this one works better than those films because it doesn't try so hard to be clever and tries harder to be menacing". Of Craig's performance, he said, "Craig is fascinating here as a criminal who is very smart, and finds that is not an advantage because while you might be able to figure out what another smart person is about to do, dumbos like the men he works for are likely to do anything". He gave the film 3.5/4 stars.
Craig's starring role in the film has been cited as the performance that led to his high-profile casting as James Bond.
Layer Cake was released on DVD and VHS on 23 August 2005 and on Blu-ray in 2007. It was also re-released in 2014.
Jason Statham's production company is said to have the rights to produce a sequel, entitled Viva La Madness with Statham taking the XXXX role from Craig. On 17 September 2015, it was reported that Viva La Madness will be a TV show for Gaumont International Television.