Spouse

Mark Harris (m. 2008)







Born

Anthony Robert Kushner July 16, 1956 (age 59) New York City, New York, U.S. (

1956-07-16

)

Occupation

Playwright, screenwriter

Alma mater

Columbia University New York University

Magnum opus

Angels in America: A Gay Fantasia on National Themes

Awards

Pulitzer Prize for Drama (1993) Tony Award for Best Play (1993, 1994) Emmy (2004)

Books

Thinking about the longstanding problems of virtue and happiness

Movies

Lincoln, Munich, The Royal Road, ShowBusiness: The Road to Broadway

Parents

Sylvia Deutscher, William Kushner

Plays

Angels in America: A Gay Fant, The Intelligent Homosex, The Illusion, A Bright Room Called Day, Caroline - or Change




Similar People

Doris Kearns Goodwin, Jeanine Tesori, Daniel Day‑Lewis, Sally Field, Mark Harris
John lahr and tony kushner on tennessee williams
Anthony Robert "Tony" Kushner (born July 16, 1956) is an American playwright and screenwriter. He received the Pulitzer Prize for Drama in 1993 for his play Angels in America: A Gay Fantasia on National Themes. He co-authored with Eric Roth the screenplay for the 2005 film Munich, and he wrote the screenplay for the 2012 film Lincoln. Both movies were critically acclaimed, and he received Academy Award nominations for Best Adapted Screenplay. For his work, he received a National Medal of Arts from President Barack Obama in 2013.
Contents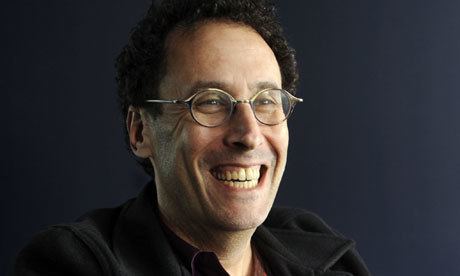 For Angels in America Playwright Tony Kushner, Fourth Time's a Charm (Maybe)
Early life and education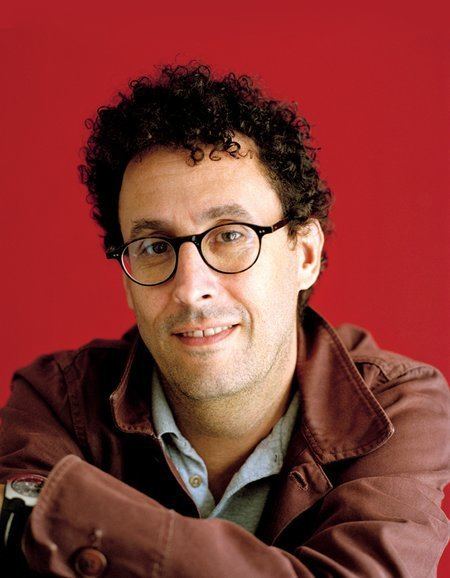 Kushner was born in Manhattan, New York, the son of Sylvia (née Deutscher), a bassoonist, and William David Kushner, a clarinetist and conductor. His family is Jewish, descended from immigrants from Russia/Poland. Shortly after his birth, Kushner's parents moved to Lake Charles, Louisiana, the seat of Calcasieu Parish where he spent his childhood. During high school Kushner was active in policy debate. In 1974, Kushner moved to New York to begin his undergraduate college education at Columbia University, where he received a Bachelor of Arts degree in Medieval Studies in 1978. He attended the Tisch School of the Arts at NYU, graduating in 1984. During graduate school, he spent the summers of 1978–1981 directing both early original works (Masque of the Owls and Incidents and Occurrences During the Travels of the Tailor Max) and plays by Shakespeare (A Midsummer Night's Dream and The Tempest) starring the children attending the Governor's Program for Gifted Children (GPGC) in Lake Charles.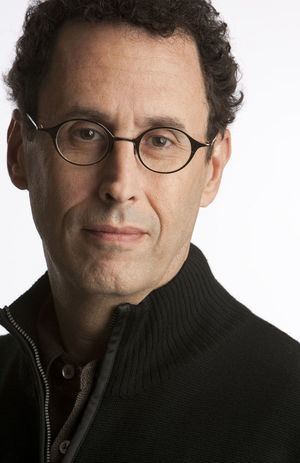 Kushner has received several honorary degrees: in 2003 from Columbia College Chicago; in 2006 an honorary doctorate from Brandeis University, in 2008 an honorary Doctor of Letters from SUNY Purchase College, in May, 2011 an honorary doctorate from CUNY's John Jay College of Criminal Justice, and in May 2015, an honorary Doctor of Letters from Ithaca College.
Career
Kushner's best known work is Angels in America (a play in two parts: Millennium Approaches and Perestroika), a seven-hour epic about the AIDS epidemic in Reagan-era New York, which was later adapted into an HBO miniseries for which Kushner wrote the screenplay. His other plays include Hydriotaphia, Slavs!: Thinking About the Longstanding Problems of Virtue and Happiness, A Bright Room Called Day, Homebody/Kabul, and the book for the musical Caroline, or Change. His new translation of Bertolt Brecht's Mother Courage and Her Children was performed at the Delacorte Theater in the summer of 2006, starring Meryl Streep and directed by George C. Wolfe. Kushner has also adapted Brecht's The Good Person of Szechwan, Corneille's The Illusion, and S. Ansky's play The Dybbuk.
In the early 2000s, Kushner began writing for film. His co-written screenplay Munich was produced and directed by Steven Spielberg in 2005. In January 2006, a documentary feature about Kushner entitled Wrestling With Angels debuted at the Sundance Film Festival. The film was directed by Freida Lee Mock. In April 2011 it was announced that he was working with Spielberg again, writing the screenplay for an adaptation of historian Doris Kearns Goodwin's book Team of Rivals: The Political Genius of Abraham Lincoln.
In a 2015 interview actress/producer Viola Davis revealed she had hired him to write an as yet untitled biopic about the life of Barbara Jordan that she planned to star in.
In 2016, Kushner worked on a screenplay version of August Wilson's play Fences; the resulting film Fences, directed by Denzel Washington, was released in December 2016.
Kushner is famous for frequent revisions and years-long gestations of his plays. Both Angels in America: Perestroika and Homebody/Kabul were significantly revised even after they were first published. Kushner has admitted that the original script version of Angels in America: Perestroika is nearly double the length of the theatrical version. His newest completed work, the play The Intelligent Homosexual's Guide to Capitalism and Socialism with a Key to the Scriptures, began as a novel more than a decade ago. Said work finally opened on May 15, 2009.
Political views
Kushner's criticism of Israel's treatment of the Palestinians and of the increased religious extremism in Israeli politics and culture has created some controversy with U.S. Jews, including some opposition to his receiving an honorary doctorate at the 2006 commencement of Brandeis University. The Zionist Organization of America unsuccessfully lobbied the university to rescind its invitation to Kushner. During the controversy, quotes critical of Zionism and Israel made by Kushner were circulated. Kushner said at the time that his quotes were "grossly mischaracterized." Kushner told the Jewish Advocate in an interview, "All that anybody seems to be reading is a couple of right-wing Web sites taking things deliberately out of context and excluding anything that would complicate the picture by making me seem like a reasonable person, which I basically think I am." In an interview with the Jewish Independent, Kushner commented, "I want the state of Israel to continue to exist. I've always said that. I've never said anything else. My positions have been lied about and misrepresented in so many ways. People claim that I'm for a one-state solution, which is not true." However, he later stated that he hopes that "there might be a merging of the two countries because [they're] geographically kind of ridiculous looking on a map," although he acknowledged that political realities make this unlikely in the near future.
Kushner has even received backlash from family members due to his political views of Israel.
On May 2, 2011, the Board of Trustees of the City University of New York (CUNY), at their monthly public meeting, voted to remove (by tabling to avoid debate) Kushner's name from the list of people invited to receive honorary degrees, based on a statement by trustee Jeffrey S. Wiesenfeld about Kushner's purported statements and beliefs about Zionism and Israel. In response, the CUNY Graduate Center Advocate began a live blog on the "Kushner Crisis" situation, including news coverage and statements of support from faculty and academics. Three days later, CUNY issued a public statement that the Board is independent. On May 6, three previous honorees stated they intended to return their degrees: Barbara Ehrenreich, Michael Cunningham and Ellen Schrecker. Wiesenfeld has said that if Kushner would renounce his anti-Israel statements in front of the board of trustees, he would be willing to vote for him. The same day, the board of trustees moved to reverse its decision.
Personal life
Kushner and his spouse Mark Harris held a commitment ceremony in April 2003, the first same-sex commitment ceremony to be featured in the Vows column of The New York Times. Harris is an editor of Entertainment Weekly and author of Pictures at a Revolution – Five Movies and the Birth of the New Hollywood.
In summer 2008, Kushner and Harris were legally married at the city hall in Provincetown, Massachusetts.
Interviews
Gerard Raymond, "Q & A With Tony Kushner," Theatre Week (20–26 December 1993): 14-20.
Mark Marvel, "A Conversation with Tony Kushner," Interview, 24 (February 1994): 84.
David Savran, "Tony Kushner," in Speaking on Stage: Interviews with Contemporary American Playwrights, edited by Philip C. Kolin and Colby H. Kullman (Tuscaloosa: University of Alabama Press, 1996), pp. 291–313.
Robert Vorlicky, ed., Tony Kushner in Conversation (Ann Arbor: University of Michigan Press, 1998).
Victor Wishna, "Tony Kushner," in In Their Company: Portraits of American Playwrights, Photographs by Ken Collins, Interviews by Victor Wishna (New York: Umbrage Editions, 2006).
Jesse Tisch, "The Perfectionist: An Interview with Tony Kushner," Secular Culture & Ideas 2009.
Christopher Carbone, Q & A With Tony Kushner, L Style G Style, (May/June 2011): [1]
Michał Hernes, "Kushner: Polityczna dusza Amerykanów została okaleczona" in Kushner: Polityczna dusza Amerykanów została okaleczona, 17 May 2012.
Awards and nominations
Awards
1990 Whiting Award
1993 Drama Desk Award for Outstanding Play – Angels in America: Millennium Approaches
1993 Pulitzer Prize for Drama – Angels in America: Millennium Approaches
1993 Tony Award for Best Play – Angels in America: Millennium Approaches
1994 Drama Desk Award for Outstanding Play – Angels in America: Perestroika
1994 Tony Award for Best Play – Angels in America: Perestroika
2002 PEN/Laura Pels International Foundation for Theater Award for a playwright in mid-career
2004 Primetime Emmy Award for Outstanding Writing for a Miniseries, Movie or a Dramatic Special, Angels in America
2007 Laurence Olivier Award for Best New Musical – Caroline, or Change
2008 Steinberg Distinguished Playwright Award
2011 Puffin/Nation Prize for Creative Citizenship
2012 St. Louis Literary Award from the Saint Louis University Library Associates
2012 New York Film Critics Circle Award for Best Screenplay – Lincoln
2012 Paul Selvin Award – Lincoln
2013 Elected Member, American Philosophical Society
Nominations
2004 Drama Desk Award for Outstanding Book of a Musical – Caroline, or Change
2004 Tony Award for Best Book of a Musical – Caroline, or Change
2004 Tony Award for Best Original Score – Caroline, or Change
2005 Academy Award for Best Adapted Screenplay – Munich
2005 Golden Globe Award for Best Screenplay – Munich
2012 Academy Award for Best Adapted Screenplay – Lincoln
2012 AACTA International Award for Best Screenplay – Lincoln
2012 BAFTA Award for Best Adapted Screenplay – Lincoln
2012 Golden Globe Award for Best Screenplay – Lincoln
2012 Writers Guild of America Award for Best Adapted Screenplay – Lincoln
Other
Evening Standard Award
Obie Award
New York Drama Critics' Circle
American Academy of Arts and Letters Award
Lila Wallace/Reader's Digest Fellowship
National Foundation of Jewish Culture, Cultural Achievement award
References
Tony Kushner Wikipedia
(Text) CC BY-SA