Director

Simon Cellan Jones


Music director

Adrian Johnston




Duration




Country

United Kingdom






Genre

Comedy, Drama




Screenplay

Joe Penhall


Writer

Joe Penhall


Language

English







Release date

25 August 2000 (United Kingdom)




Initial release

August 25, 2000 (United Kingdom)




Cast

Daniel Craig (Ray), Kelly Macdonald (Laura),

David Morrisey

(Pete), Julie Graham (Mandy)


Similar movies

Daniel Craig appears in Some Voices and Enduring Love, Strange Voices (1987), Canvas (2006), The Chain (1984), Spider (2002)

Some voices 2000 trailer film4
Some Voices is a British 2000 drama film directed by Simon Cellan Jones and adapted for the screen by Joe Penhall, from his own stage play (originally a theatre production for the Royal Court, London). It is the first feature film by Cellan Jones, a renowned TV director respected for his work on the BAFTA-winning Our Friends in the North. The film was almost entirely shot on location in Shepherd's Bush, West London, where Cellan Jones lives. The film has a running time of 101 minutes.
Contents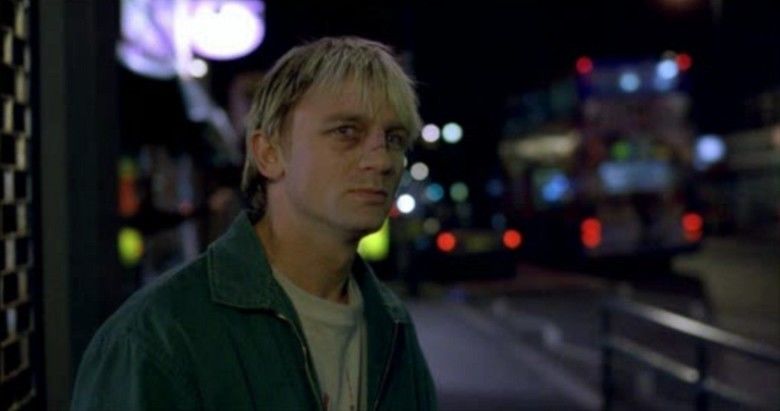 Daniel craig and david morrissey in some voices 2000 2
Plot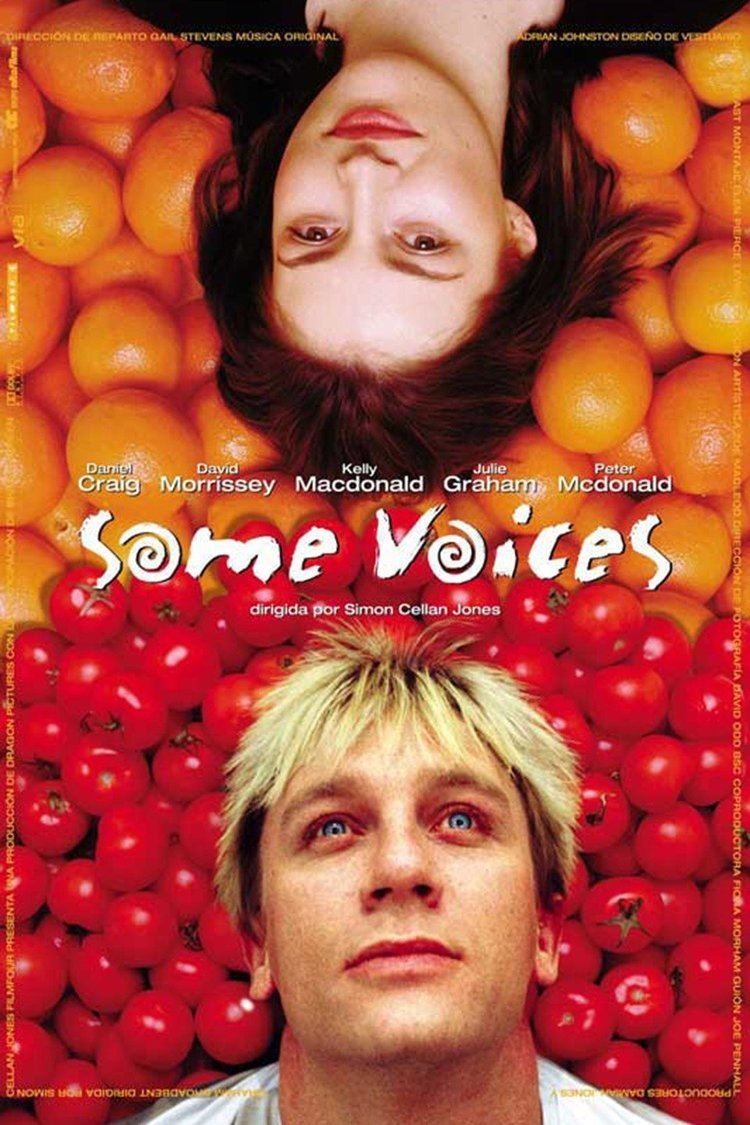 The film's central character, Ray (Daniel Craig), has schizophrenia. The story begins with Ray's discharge from psychiatric hospital. Ray's devoted brother Pete (David Morrissey) picks him up and drives Ray to his new abode, the spare room in Pete's West London flat. Pete is a chef who works long hours in the café (a traditional "greasy spoon" during the day and a trendy eatery in the evening) that he inherited from his father. He now has to find the time to take care of Ray and monitor the medication that controls the voices in his head.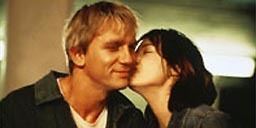 Ray is an intelligent, out-going young man. He soon falls for Laura (Kelly Macdonald), a Glaswegian girl in the midst of breaking up with her abusive boyfriend (Peter McDonald). Laura becomes attracted to Ray because of his spontaneity and his childlike sense of fun. Around this time, Pete also becomes involved in a relationship with Mandy (Julie Graham).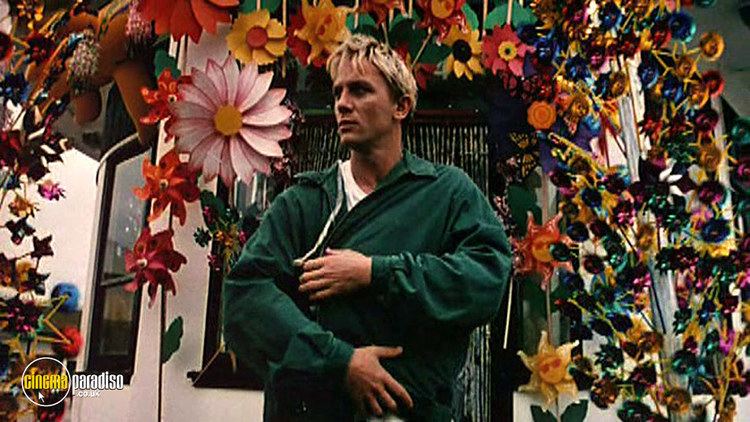 As Ray's relationship blossoms, he begins to resent taking his pills, preferring to trust in the soothing properties of love. Over time, this decision has disastrous effects on all three relationships: the relationship between the brothers, Ray and Laura, and Pete and Mandy. Ray may cause disruption, concern and distress to those close to him but that is only a fraction of the distress his condition causes him. In the end, it is the relationship between the brothers that is central to the film. Pete is long-suffering but, despite all his frustration and resentment, his loving commitment keeps his brother from serious harm.
Cast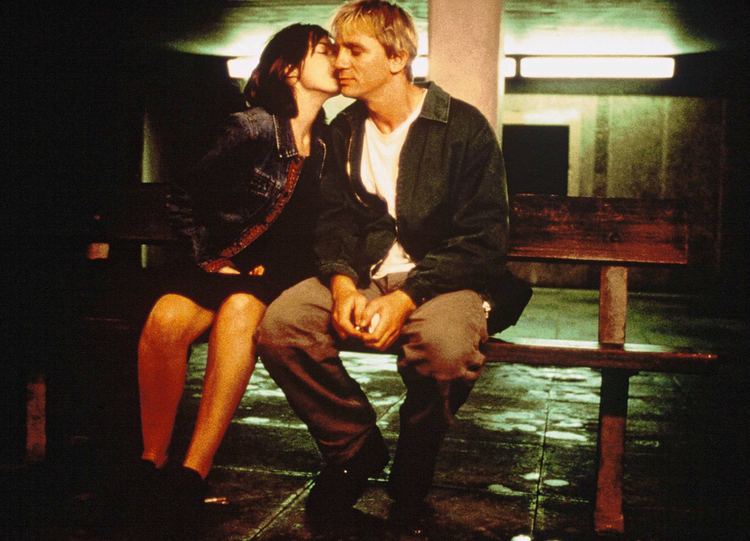 Daniel Craig – Ray
Kelly Macdonald – Laura
David Morrissey – Pete
Julie Graham – Mandy
Peter McDonald – Dave
Nicholas Palliser – Friend
Edward Tudor Pole - Lighter seller
Soundtrack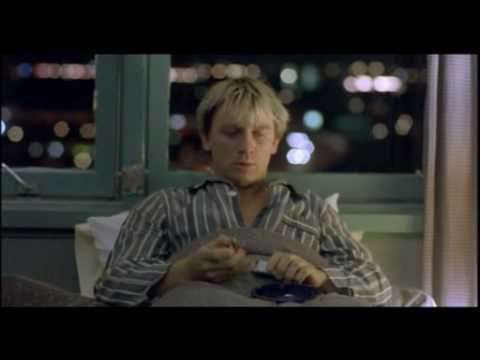 "Speed of the Sound of Loneliness" – Alabama 3
"Rake It In" – Imogen Heap
"This Is the Tempo" - Grand Theft Auto
"54-46 Was My Number" – Toots & the Maytals
"Goodbye Girl" – Squeeze
"Il ragazzo della Via Gluck" (French Version "La Maison ou j'ai grandi)" - Françoise Hardy
Awards and critical acclaim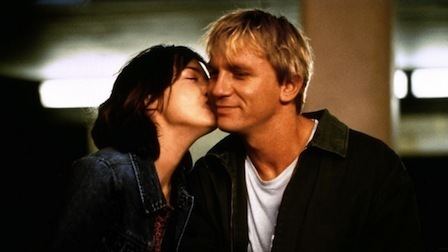 Some Voices premiered in Directors' Fortnight at Cannes. It was nominated for the Golden Hitchcock Award at the annual Dinard Festival of British Cinema in France. (Billy Elliot won the award that year.) The first-time director was nominated for the Best Newcomer at the British Academy Awards.
Critics were divided about Some Voices. Channel 4 called it "one of the best British films of 2000", with the director's vision of west London's "tower blocks, dual-carriageways and crowded streets" mirroring the central character's "gradual disintegration".
Mark Wyman of Film Review also recommended Some Voices as a film "definitely worth seeing" which "showcases some terrific British talent".
Conversely, Empire called the film, "claustrophobic and cornered" and claimed that it "probably brought the house down on stage, but on film, it's simply static".
Total Film also had doubts. "Perhaps it's the quirky, jerky This Life camerawork or the dim, grainy film stock, but Some Voices never reaches out and grabs the audience, remaining a watch rather than an experience". However, the director did "draw intelligent, effective turns from his cast – Daniel Craig and David Morrissey are excellent, while Kelly Macdonald delivers the kind of sweetly sexy performance she's rapidly trade-marking". Special mention was also made of one particular "brilliant effect". As Ray, Daniel Craig's central character, "stops taking his tablets, the strange staticky images start to dominate his vision, the odd sounds begin to blot out reality and, gradually, the gulf between the world he experiences and the one everyone else lives in widens disastrously. It's a clever and mammothly effective technique, communicating not just the strangeness of what's happening to Ray, but also the sheer terror of it".
Time Out, on the other hand, described this "brilliant effect" as "over-egging it somewhat". The "whirling camera effects and freaky sound mix overstates the point that our man really is not well". Nevertheless, the Time Out reviewer is also complimentary about the acting. "Penhall's adaptation of his play remains an actors' showcase. Morrissey skillfully registers abiding filial love tested by simmering exasperation; MacDonald's adept at lippy on top, vulnerable underneath; and Craig's vibrant yet haunted expressiveness tells us everything needful about this doomed sweetheart".
Peter Bradshaw in The Guardian and Peter Byrne in the Student BMJ (British Medical Journal) are much more unequivocal in their praise. Bradshaw calls the film "a serious, substantial, and compassionate movie which demands to be seen, not least for its outstanding performances from an excellent cast". Byrne says that Some Voices "works as a film, and a technically accomplished one at that". Both reviewers particularly commend the film's avoidance of cliché. Bradshaw stresses that "nothing could be more tiresome and dishonest than shop worn RD Laing-style clichés about schizophrenia being a heightened visionary state which the western world crushes under the jackboot of its dull rationalist enlightenment. Such a proposition would not correspond to the actual experience of schizophrenia sufferers and their carers; in real life, schizophrenia can lead to a lifelong trial of stress and unhappiness, and Some Voices reflects this". He also welcomes the fact that "the schizophrenic is not demonised as a potential criminal or as a care-in-the-community basket-case", and that "Ray's essential humanity is transcribed with sympathy and warmth, and so is the patience and perseverance of Pete, who must shoulder most of the burden of schizophrenia's terrible mystery". Byrne writes that "the film is refreshing in its avoidance of the standard formulas. Gone are the psycho-killer, pathetic, or 'crazy funny guy' stereotypes… There is no blaming, no mental illness as metaphor, no psychiatry bashing, and - although a romance lies at its core - there is none of the usual message that 'love is better than tablets.'"
References
Some Voices (film) Wikipedia
(Text) CC BY-SA
Some Voices (film) IMDb
Some Voices (film) themoviedb.org