Full Name

Robert Louis Fosse

Resting place

Cremated;

Ashes

scattered in the

Atlantic Ocean

off the shores of Quogue, New York40°48′N 72°36′W / 40.8°N 72.6°W / 40.8; -72.6

Died

September 23, 1987, Washington, D.C., United States

Movies




Similar People
BOB FOSSE choreography - " The Rich Man's Frug "
Robert Louis Fosse (June 23, 1927 – September 23, 1987) was an American dancer, musical theatre choreographer, director, screenwriter, film director and actor.
Contents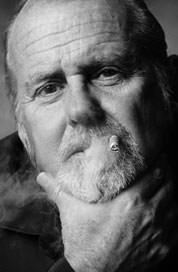 He won eight Tony Awards for choreography, more than anyone else, as well as one for direction. He was nominated for four Academy Awards, winning for his direction of Cabaret.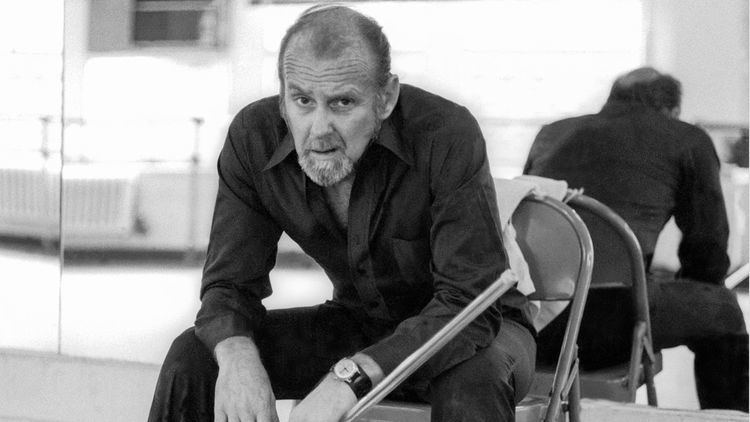 Dance chat extra bits kara b chats with bob fosse biographer sam wasson
Early life and career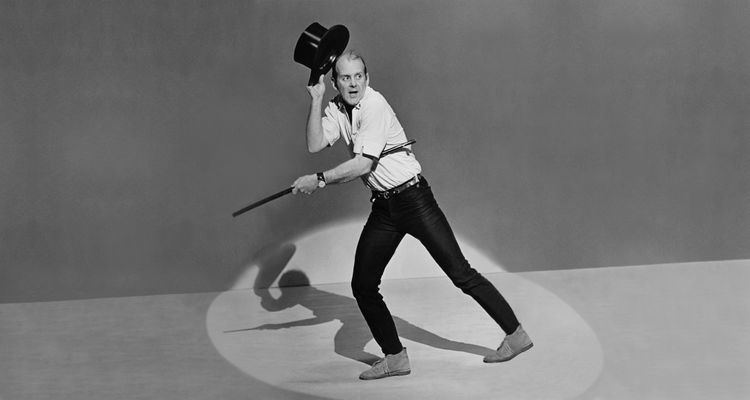 Fosse was born in Chicago, Illinois on June 23, 1927, to a Norwegian American father, Cyril K. Fosse, a traveling salesman for The Hershey Company, and Irish-born mother, Sara Alice Fosse (née Stanton), the second youngest of six. He teamed up with Charles Grass, another young dancer, and began a collaboration under the name The Riff Brothers. They toured theaters throughout the Chicago area. After being recruited, Fosse was placed in the variety show Tough Situation, which toured military and naval bases in the Pacific. Fosse moved to New York City with the ambition of being the new Fred Astaire. His appearance with his first wife and dance partner Mary Ann Niles (1923–1987) in Call Me Mister brought him to the attention of Dean Martin and Jerry Lewis. Fosse and Niles were regular performers on Your Hit Parade during its 1950-51 season, and during this season Martin and Lewis caught their act in New York's Pierre Hotel and scheduled them to appear on the Colgate Comedy Hour. Fosse was signed to a MGM contract in 1953. His early screen appearances included Give a Girl a Break, The Affairs of Dobie Gillis and Kiss Me Kate, all released in 1953. A short sequence that he choreographed in the last (and danced with Carol Haney) brought him to the attention of Broadway producers.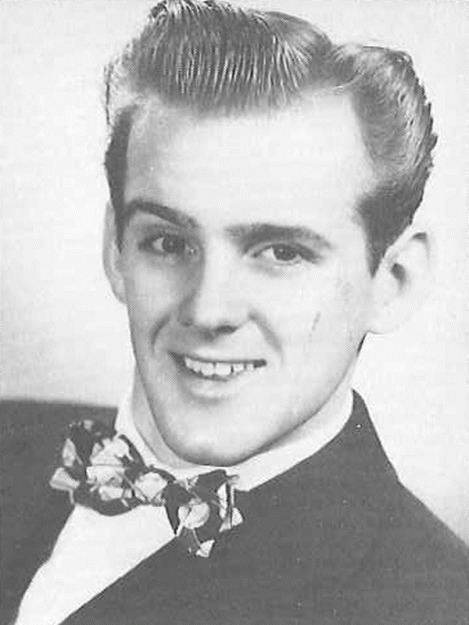 Although Fosse's acting career in film was cut short by typecasting, he was reluctant to move from Hollywood to theater. Nevertheless, he made the move, and in 1954, he choreographed his first musical, The Pajama Game, followed by George Abbott's Damn Yankees in 1955. It was while working on the latter show that he first met the rising star whom he was to marry in 1960, Gwen Verdon. Verdon won her first Tony Award for Best Actress in Damn Yankees (she had won previously for best supporting actress in Can-Can). (Fosse appears in the film version of Damn Yankees, which he also choreographed, in which Verdon reprises her stage triumph as "Lola"; they partner each other in the mambo number, "Who's Got the Pain".) In 1957 Fosse choreographed New Girl in Town, also directed by Abbott, and Verdon won her second Leading Actress Tony. That year he also choreographed the film version of The Pajama Game starring Doris Day.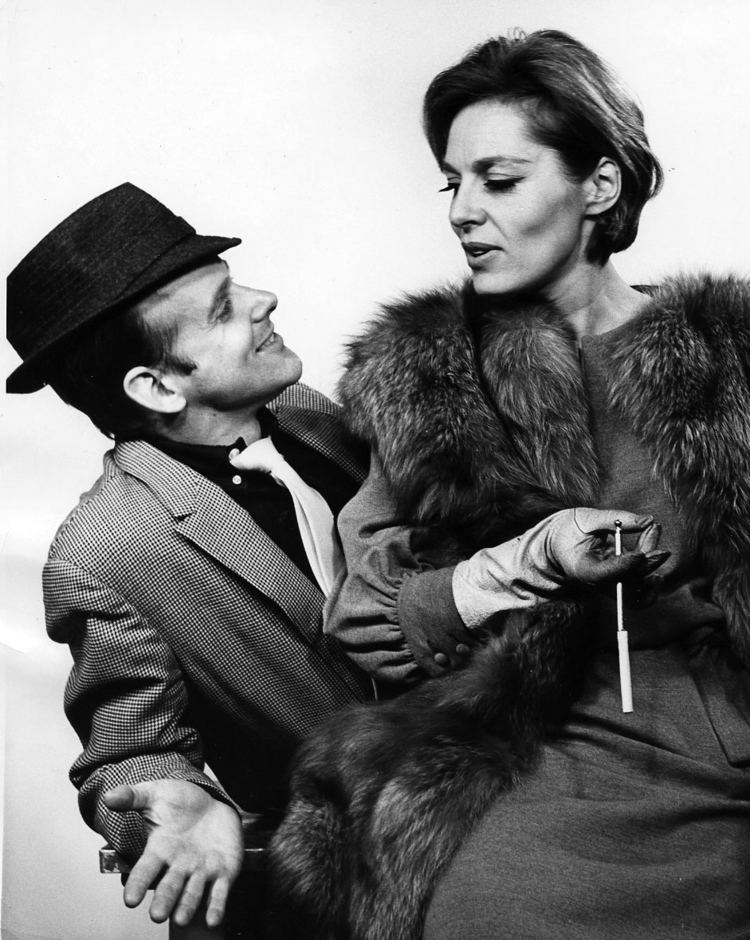 In 1960, Fosse was, for the first time, both director and choreographer of a musical called simply Redhead. With Redhead, Verdon won her third Tony Award for Best Actress in a Musical; the show won the Tony for best musical and Fosse won the award for Best Choreography. Verdon starred in Sweet Charity in 1966, with Fosse again the choreographer-director, and she starred in Chicago in 1975, with Fosse as director and choreographer. (Fosse won the Tony for Best Direction of a Musical in 1973 with Pippin.)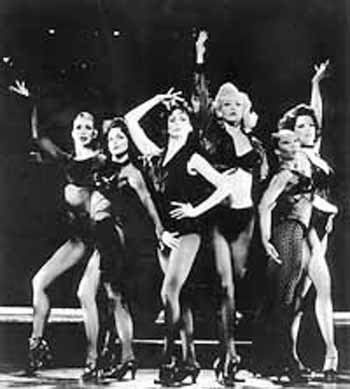 Fosse performed a song and dance number in Stanley Donen's 1974 film version of The Little Prince. According to AllMusic, "Bob Fosse stops the show with a slithery dance routine." In 1977, Fosse had a small role in the romantic comedy Thieves.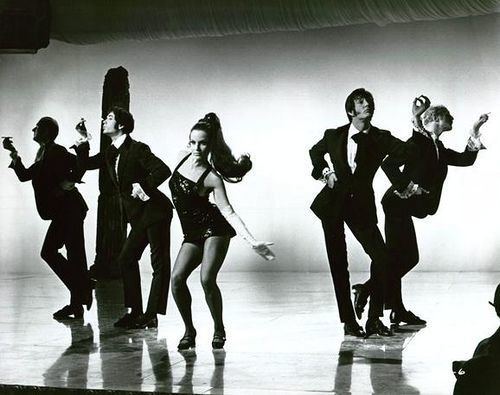 Notable distinctions of Fosse's style included the use of turned-in knees, the famous "Fosse Amoeba," sideways shuffling, rolled shoulders, and jazz hands. With Astaire as an influence, he used props such as bowler hats, canes and chairs. His trademark use of hats was influenced by his own self-consciousness. According to Martin Gottfried in his biography of Fosse, "His baldness was the reason that he wore hats, and was doubtless why he put hats on his dancers." He used gloves in his performances because he did not like his hands. Some of his most popular numbers include "Steam Heat" (The Pajama Game) and "Big Spender" (Sweet Charity). The "Rich Man's Frug" scene in Sweet Charity is another example of his signature style. Although he was replaced as the director/choreographer for the short-lived 1961 musical The Conquering Hero, he quickly took on the job of choreographer of the 1961 musical hit How to Succeed in Business Without Really Trying, which starred Robert Morse.
Later career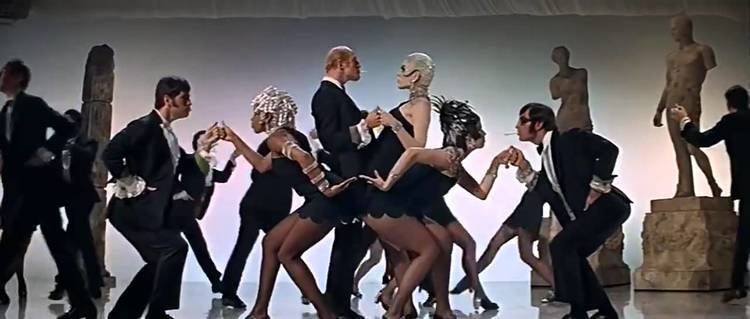 Fosse directed five feature films. His first, Sweet Charity (1969), starring Shirley MacLaine, is an adaptation of the Broadway musical he had directed and choreographed. Fosse shot the film largely on location in Manhattan. His second film, Cabaret (1972), won eight Academy Awards, including Best Director, which he won over Francis Ford Coppola for The Godfather, starring Marlon Brando. The film was shot on location in Berlin and Munich, Germany; Liza Minnelli and Joel Grey both won Oscars for their roles.
In 1974 Fosse directed Lenny, a biographical movie about comic Lenny Bruce starring Dustin Hoffman. The film was nominated for Best Picture and Best Director Oscars, among other awards.
All That Jazz
In 1979, Fosse co-wrote and directed a semi-autobiographical film All That Jazz (1979), which portrayed the life of a womanizing, drug-addicted choreographer-director in the midst of triumph and failure. All That Jazz won four Academy Awards, earning Fosse his third Oscar nomination for Best Director. It also won the Palme d'Or at the 1980 Cannes Film Festival. In the summer and fall of 1980, working with All That Jazz executive producer Daniel Melnick, Fosse commissioned documentary research for a follow-up feature having to do with the motivations that compel people to become performers, but he found the results uninspiring and abandoned the project.
In All That Jazz, Fosse not only toyed with the notion of his own death but featured two people who would perpetuate his legacy after his death, Gwen Verdon and Ann Reinking. Reinking appears in the film as the protagonist's lover, protégé and domestic-partner. She, like Verdon, helped keep Fosse's unique choreography alive after his death. Reinking played the role of Roxie Hart in the New York revival of Chicago, which opened in 1996. She choreographed the dances "in the style of Bob Fosse" for that revival, which is still running on Broadway as of September 2017. In 1999, Verdon served as artistic consultant on a plotless Broadway musical designed to showcase examples of classic Fosse choreography. Called simply Fosse, the three-act musical revue was conceived and directed by Richard Maltby, Jr. and Ann Reinking and choreographed by Reinking and Chet Walker. Verdon and Fosse's daughter, Nicole, received a "special thanks" credit. The show won a Tony for best musical.
Later work
Fosse's final film, Star 80 (1983), was a controversial biographical movie about slain Playboy Playmate Dorothy Stratten. The film is based on the Pulitzer Prize-winning article on the same topic. The film was nominated for several awards, and was screened out of competition at the 34th Berlin International Film Festival.
In 1986, Fosse directed, wrote, and choreographed the Broadway production of Big Deal. Although nominated for five Tony awards, and winning for Best Choreography, the production closed after only 69 performances. During this time, Fosse also considered directing more motion pictures. He was close to filming the life of controversial gossip columnist Walter Winchell starring Robert De Niro as Winchell, which, like Star 80, would have dealt with the dark side of fame, the underbelly of show business, and portraying a Svengali-like character much like Paul Snider. However, Fosse died before starting the Winchell project.
Prior to 1983, Fosse was approached by Arnon Milchan and Paul D. Zimmerman to direct Zimmerman's script The King of Comedy (1983), which would have starred Andy Kaufman, Sandra Bernhard, and Sammy Davis Jr., among others. Although the subject matter and the script itself intrigued him, Fosse passed on the project. The script was eventually adapted to the screen, and the film, directed by Martin Scorsese starring Robert De Niro and Jerry Lewis.
Warren Beatty approached Fosse twice to direct Dick Tracy (1990) and a film about the life of Edie Sedgwick which was to have starred Jennifer Jason Leigh as Sedgwick and Al Pacino as Andy Warhol. Fosse turned both projects down, and the Edie Sedgwick project was never made. Fosse was also considered making a film based on his musicals, Big Deal and Chicago with Madonna as Roxie Hart, Michelle Pfeiffer as Velma Kelly and Jack Nicholson as the slick lawyer, Billy Flynn. Both projects never materialized. Other projects that Fosse was approached to direct were A Single Man based on the novel by Christopher Isherwood, who wrote The Berlin Stories which was later adapted into Cabaret and Fosse was also in talks to direct a remake of The Bad and the Beautiful, towards the end of his life.
Innovations
Fosse was an innovative choreographer and had multiple achievements in his life. For Damn Yankees, he took a great deal of inspiration from the "father of theatrical jazz dance", Jack Cole. He also took influence from Jerome Robbins. New Girl in Town gave Fosse the inspiration to direct and choreograph his next piece because of the conflict of interest within the collaborators. During that piece, Redhead, the first he had directed as well as choreographed, Fosse utilized one of the first ballet sequences in a show that contained five different styles of dance; Fosse's jazz, a cancan, a gypsy dance, a march, and an old-fashioned English music hall number. Fosse utilized the idea of subtext and gave his dancers something to think about during their numbers. He also began the trend of allowing lighting to influence his work and direct the audience's attention to certain things. During Pippin, Fosse made the first ever television commercial for a Broadway show.
In 1957, both Verdon and Fosse were studying with Sanford Meisner to develop a better acting technique for themselves. According to Michael Joosten, Fosse once said: "The time to sing is when your emotional level is too high to just speak anymore, and the time to dance is when your emotions are just too strong to only sing about how you 'feel.'"
Personal life
Fosse married dance partner Mary Ann Niles (1923–1987) on May 3, 1947 in Detroit. In 1952, he married dancer Joan McCracken in New York City; this marriage lasted until 1959, when it, too, ended in divorce.
His third wife was dancer and actress Gwen Verdon. In 1963, they had a daughter, Nicole Fosse, who later also became a dancer and actress. Though Fosse's extramarital affairs put a strain on his and Verdon's marriage and by 1971 they were separated, they never divorced. They remained legally married until his death in 1987. Verdon never remarried. Fosse met Ann Reinking during the run of Pippin. According to Reinking, their romantic relationship ended "toward the end of the run of Dancin."Throughout the 1970s Fosse was also sporadically linked with actress Jessica Lange.
During rehearsals for The Conquering Hero in 1961, it became known that Fosse had epilepsy, when he suffered a seizure onstage.
Death
On September 23, 1987, Fosse died at George Washington University Hospital from a heart attack, while the revival of Sweet Charity was opening at the nearby National theatre.
Verdon held him in her arms as he suffered a fatal heart attack on the sidewalk outside the Willard Hotel as the revival of Sweet Charity was beginning across the street. He was taken to George Washington University Hospital, where he was pronounced dead.
He was cremated and shortly thereafter Verdon and Nicole Fosse took his ashes to Quogue, Long Island, where Fosse had been living with his girlfriend of four years, and scattered his ashes in the Atlantic Ocean as he had requested.
Awards and nominations
At the 1973 Academy Awards, Fosse won the Academy Award for Best Director for Cabaret. In the same year he won Tony Awards for directing and choreographing Pippin and Primetime Emmy Awards for producing, choreographing and directing Liza Minnelli's television special Liza with a Z. He was the first director to win all three awards in one year.
Legacy
Fosse was inducted into the National Museum of Dance in Saratoga Springs, New York on 27 April 2007. The Los Angeles Dance Awards, founded in 1994, were called the "Fosse Awards", and are now called the American Choreography Awards. The Bob Fosse-Gwen Verdon Fellowship was established by his daughter Nicole in 2003 at the Alvin Ailey American Dance Company
References
Bob Fosse Wikipedia
(Text) CC BY-SA