Nationality

British




Name

Romola Garai




Occupation

Actress




Role

Actress





Years active

2000–present




Spouse

Sam Hoare (m. 2014)


Children

1







Full Name

Romola Sadie Garai




Born

6 August 1982 (age 41) (

1982-08-06

) British Hong Kong


Siblings

Roxy Garai, Ralph Garai, Rosie Garai




Education

Stonar School, Queen Mary University of London, City of London School for Girls


Movies and TV shows

The Hour, Dirty Dancing, Atonement, Suffragette, Emma


Similar People

Sam Hoare, Diego Luna, Anne‑Marie Duff, Saoirse Ronan, Ben Whishaw



Parents

Janet Garai, Adrian Garai



Romola garai actress at london fashion week with mulberry
Romola Sadie Garai (; born 6 August 1982) is an English actress, writer, and director. She is known for appearing in the films Amazing Grace, Atonement, and Glorious 39, and in BBC series such as Emma, The Hour and The Crimson Petal and the White. She has been nominated twice for a Golden Globe Award and is BAFTA nominated.
Contents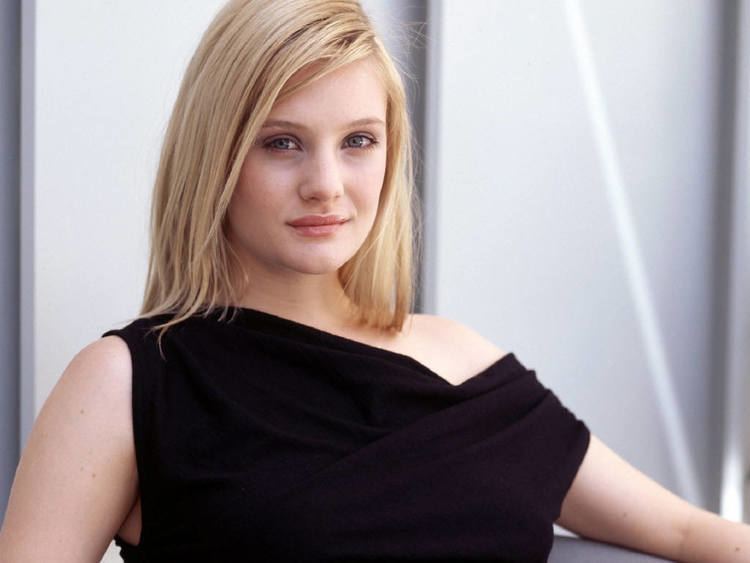 Romola garai and abi morgan inspire young reporter molly
Early life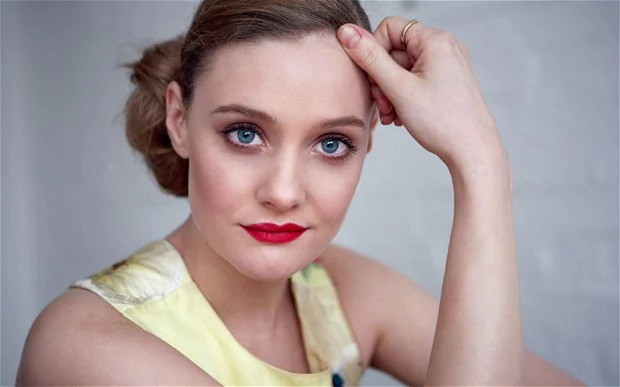 Garai was born in Hong Kong to British parents. Her father's family are of Jewish background. Her mother, Janet A. (née Brown), brought up Romola and her three siblings. Her father, Adrian E. R. Garai, is a bank manager. Her first name is the female version of the Italian name Romolo, from Romulus, one of the founders of Rome. Romola is also the main character of George Eliot's novel of the same name. Garai's great-grandfather, Bernhard "Bert" Garai, an immigrant from Hungary, founded the Keystone Press Agency, a photographic agency and archive, in London, in the early 20th century.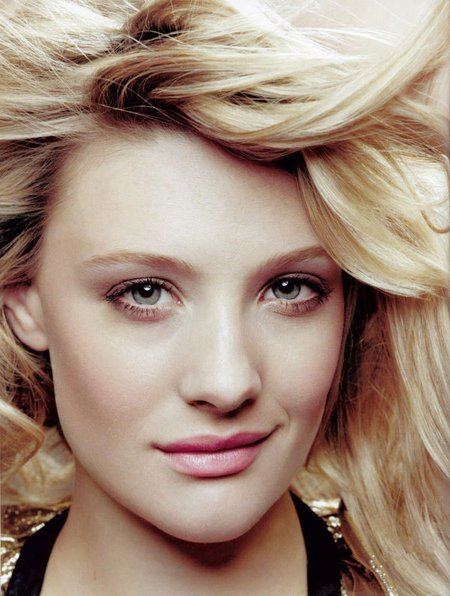 Garai is the third of four siblings. Her family moved to Singapore when she was five, before returning to Wiltshire in England when she was eight. She attended an independent boarding school, Stonar School in Wiltshire, and later moved at sixteen to London to attend the City of London School for Girls, where she completed her A-levels. She was fond of drama and appeared in school plays, and also with the National Youth Theatre up until the age of eighteen, where she was spotted by an agent who signed her to play the younger version of Dame Judi Dench's character in the BBC Films/HBO co-production for television, The Last of the Blonde Bombshells.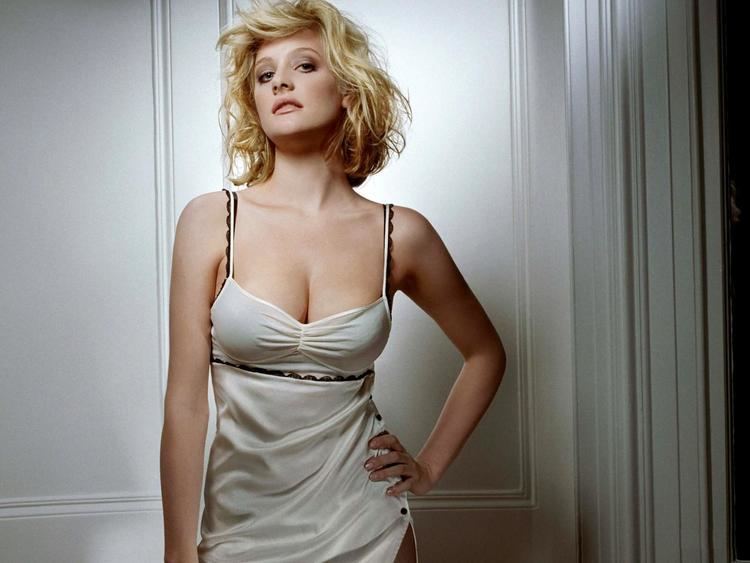 After A-levels, she studied English Literature at Queen Mary, University of London, before transferring and graduating with a first class degree from the Open University. She originally intended only to focus on her studies but later began acting full-time during the summer holiday. She is a former model.
2000–2009
Garai's first professional acting role was in the 2000 BBC-HBO TV film The Last of the Blonde Bombshells, where she played Judi Dench's character as a young woman. She then landed a part in the BBC 26-part television series Attachments (2000–2002).
Garai's first major film role was in 2002's Nicholas Nickleby. She played Kate Nickleby, a supporting role, in the well-reviewed film. The entire cast was widely recognised for their work and were awarded Best Ensemble by the National Board of Review. In 2003's I Capture the Castle, she played 17-year-old Cassandra Mortmain. She received glowing praise for her work. Her performance earned her a nomination for a Most Promising Newcomer award from the British Independent Film Awards.
Dirty Dancing: Havana Nights (2004) was Garai's biggest critical flop to date. Her performance received mixed reviews; many critics felt let down after her previous impressive turns. Later that same year, Vanity Fair was released, in which she played Amelia Sedley. Co-starring Reese Witherspoon, Jim Broadbent and James Purefoy, the film was based on the 19th century novel by William Makepeace Thackeray and it was directed by Mira Nair. The film received mixed reviews.
In 2005, Garai received another BIFA nomination, this time for their Best Supporting Actress award, for her performance as Siobhan in the independent film Inside I'm Dancing. Her portrayal earned her the British Supporting Actress of the Year award from the London Film Critics Circle. Also in 2005, she starred in a two-part drama made for television, entitled The Incredible Journey of Mary Bryant. While critics hailed it as "pleasingly old-fashioned adventure," it was her performance that won the most admiration and earned her two nominations: Best Lead Actress in Television from the Australian Film Institute and Most Outstanding Actress in a Drama Series from the Logie Awards. The Observer noted: "As for the tireless Garai, she once again demonstrated an instinctive understanding of the vital difference between overperforming and overacting."
She can be seen in Kenneth Branagh's film adaptation of William Shakespeare's As You Like It (2006), as Celia. The film was released in some European cinemas before being broadcast in 2007 on HBO cable television in the U.S. In 2009, it opened in cinemas in Mexico.
Also in 2006, she starred in the biographical drama film Amazing Grace, which was directed by Michael Apted and co-starring Ioan Gruffudd, Benedict Cumberbatch and Michael Gambon. The film was about William Wilberforce, a leader of the movement to abolish the slave trade. Garai played Barbara Spooner, the wife of Wilberforce. The film received generally positive reviews.
In 2007, Garai starred as Angel Deverell in François Ozon's Angel. The Independent named her one of the actresses of the year for her performance in the film. Garai was also nominated for the Prix Lumiere award (the French equivalent of the Golden Globes), as Best Female Newcomer for Angel, making her the first British actress to be nominated for the award.
In 2007, she also starred in the Oscar-nominated film Atonement as the teenaged Briony Tallis. Co-starring Keira Knightley, James McAvoy, Vanessa Redgrave and Brenda Blethyn, the film went on to receive seven Academy Award nominations, including Best Picture. Garai earned a Best Actress nomination from the Evening Standard British Film Awards for her performance. She also appeared in two Royal Shakespeare Company productions: as Cordelia in King Lear and as Nina in The Seagull, starring alongside Ian McKellen, Frances Barber, Sylvester McCoy, Jonathan Hyde and William Gaunt. The run, which toured the world, went into residence in the New London Theatre where it ended mid-January 2008. She received rave reviews, especially as Nina in The Seagull, The Independent calling her a "woman on the edge of stardom," and This is London calling her "superlative", and stating that the play was "distinguished by the illuminating, psychological insights of Miss Garai's performance." She reprised her role as Cordelia in a televised version of King Lear.
In 2008, she appeared in the feature film The Other Man alongside Liam Neeson, Laura Linney and Antonio Banderas. Garai next starred in Stephen Poliakoff's Second World War thriller Glorious 39, alongside Julie Christie, Jenny Agutter, Bill Nighy, Christopher Lee and Eddie Redmayne. The film had its world premiere at the Toronto International Film Festival.
In 2009, she played the title role in a television adaptation of Jane Austen's Emma, a four-hour miniseries that premiered on BBC One in October 2009, co-starring Jonny Lee Miller and Sir Michael Gambon. Garai was nominated for a Golden Globe for her performance. Emma then appeared on American television as part of PBS' Masterpiece Classic anthology series, airing in most U.S. markets over three consecutive Sunday evenings during January and February 2010.
In 2009, The Sunday Times Magazine named her as one of Britain's rising stars alongside Matthew Goode, Andrea Riseborough, Hugh Dancy, Eddie Redmayne and others. In January of that year she travelled to the Syrian-Iraqi border to make a short film titled No Man's Land for the UNHCR, highlighting the plight of 800 Palestinian refugees living in the Al-Tanaf refugee camp. Of her visit to the refugee camps Garai states, "My trip to a refugee camp in Syria destroyed any hope that the horrors of Iraq might end, or that we are doing enough to help its victims." Garai has been hailed by her Glorious 39 director Stephen Poliakoff as "the next Kate Winslet" and someone who will "dominate British cinema" in the future.
2010–present
In 2011, Garai starred in the four-part BBC drama The Crimson Petal and the White based on the novel by Michel Faber. She was nominated for Best Actress at the 2012 BAFTA awards for the role. In 2011 she played Bel Rowley in the TV drama The Hour leading with Dominic West and Ben Whishaw for which she was Golden Globe nominated. Later that year she played the lead role of Becky in the stage play The Village Bike at the Royal Court for which she was critically lauded.
Garai starred alongside actress Anne Hathaway and Jim Sturgess in Lone Scherfig's One Day. She also played the part of a drug addicted single mother in the independent British film Junkhearts with Eddie Marsan and Tom Sturridge. She reprised her role as Bel Rowley in the second season of The Hour, which ran from the 14th November to the 13th December 2012. In 2013 she appeared in the sci-fi film The Last Days on Mars. In 2015 she played Isabella in Measure for Measure at the Young Vic, with her performance described as 'astonishing', 'wonderfully impassioned' and 'thrilling'. That same year she had a supporting role in Suffragette written by The Hour scribe Abi Morgan, and a leading role in the 90 minute drama Churchill's Secret opposite Michael Gambon and Lyndsey Duncan for ITV.
Garai's recent Radio Drama work for BBC Radio 4 includes The Stone Tape adapted by Peter Strickland, and the lead in the 9-part thriller TRACKS by Matthew Broughton. In 2017 she appeared in the Channel 4 miniseries Born to Kill as Jenny, the mother of a seemingly ordinary 16-year-old schoolboy who appears to harbouring secret psychopathic tendencies.
Future work
In early 2015 Dutch director Sacha Polak revealed that she had cast Garai as Vita Sackville-West in her upcoming film Vita and Virginia about the love affair between Sackville-West and Virginia Woolf. From June to September 2017 she will be appearing as Sarah Churchill in the London premiere of the play Queen Anne. Garai is set to appear in BBC One's adaptation of the period thriller novel The Miniaturist.
Other work
Garai is an occasional contributor to the newspaper The Guardian.
In 2012 she wrote and directed the short film Scrubber. Casting Amanda Hale, Michelle Duncan, Honor Kneafsey and Steven Robertson.The film played at Edinburgh Film Festival where it was nominated for Best British Short Film, Sundance film festival where it was nominated for Best International Short Film, London Short Film Festival where it won the Underwire Award for Best Female Character, and Cannes where it screened in the Short Film Corner. The film was released as part of a short film collection, The Joy of Six, a Soda Pictures Release.
Personal life
Garai's great-grandfather emigrated from Budapest to New York in the 1910s with his English-born wife, then moved to London, where he founded the Keystone Press Agency. Most of her Hungarian Jewish relatives were killed in the Holocaust. Garai has mentioned that she has "not yet" been to Hungary and feels modern, cosmopolitan and British. She lives in London and in 2009 finished her degree in English Literature with the Open University.
Garai guards her private life, saying, "It's too simplistic to say that people start to believe what's written about them. But what happens is that you become a certain way to please people, to be liked, to be what's expected of you, to change yourself so that you become the best possible version of yourself for people who don't know you. And I think that's a terrible, pernicious thing." She adds, "In a way, I'd rather go into an interview and be disliked, and have unpleasant things written about me, than to have a wonderful, glowing article written that is in no way a reflection of who I am."
Garai enjoys travelling and cooking in her spare time, calling it "therapeutic" in many ways. She has visited Hong Kong, Malaysia, Italy, Austria, Morocco, Switzerland and the United States, "To be the outsider for a period of time changes you for the better. It shakes up your comfort level. You have to really make an effort to enter into other people's culture and psychology and language, which the British are very bad at doing."
In November 2012, Garai announced she was expecting her first child with her boyfriend, British actor Sam Hoare. In March 2013, she gave birth to a daughter and married Hoare the following year. They have since welcomed a second child.
Garai identifies as a feminist and has been open about critiquing the film industry for its attitudes toward women.
Filmography
Actress
-
The Critic (post-production)
as
Madeleine
-
The Following Events Are Based on a Pack of Lies (TV Series) (post-production)
as
Juno Fish
- Episode #1.1 - Juno Fish
2023
One Life (post-production)
as
Doreen Warriner
2022
Becoming Elizabeth (TV Series)
as
Mary Tudor
- To Death We Must Stoop (2022) - Mary Tudor
- To Laugh, to Lie, to Flatter, to Face (2022) - Mary Tudor
- What Cannot Be Cured (2022) - Mary Tudor
- Necessity Compels Me to Plague You (2022) - Mary Tudor
- Lighten Our Darkness (2022) - Mary Tudor
- Either Learn or Be Silent (2022) - Mary Tudor
- You Cannot Keep the Birds from Flying Over Your Head (2022) - Mary Tudor
- Keep Your Knife Bright (2022) - Mary Tudor
2020
Miss Marx
as
Eleanor Marx aka Tussy
2020
The Windermere Children
as
Marie Paneth
2018
Snatches: Moments from Women's Lives (TV Mini Series short)
as
Ann
- Compliance (2018) - Ann
2017
The Miniaturist (TV Mini Series)
as
Marin Brandt
- The Miniaturist on Masterpiece Part 3 (2017) - Marin Brandt
- The Miniaturist on Masterpiece Part 2 (2017) - Marin Brandt
- The Miniaturist on Masterpiece Part 1 (2017) - Marin Brandt
2017
Last Call
as
Caitlin Thomas
2017
Born to Kill (TV Mini Series)
as
Jenny
- Episode #1.4 (2017) - Jenny
- Episode #1.3 (2017) - Jenny
- Episode #1.2 (2017) - Jenny
- Episode #1.1 (2017) - Jenny
2016
Tracks (Podcast Series)
as
Helen
- Origin: Episode Nine (2016) - Helen
- Origin: Episode Eight (2016) - Helen
- Origin: Episode Seven (2016) - Helen
- Origin: Episode Six (2016) - Helen
- Origin: Episode Five (2016) - Helen
- Origin: Episode Four (2016) - Helen
- Origin: Episode Three (2016) - Helen
- Origin: Episode Two (2016) - Helen
- Origin: Episode One (2016) - Helen
2016
Churchill's Secret (TV Movie)
as
Nurse Appleyard
2015
Suffragette
as
Alice Haughton
2014
The Great War: The People's Story (TV Mini Series documentary)
as
Kate Parry Frye
- Hallie, Kate, Reg and Alan (2014) - Kate Parry Frye
- Reg, Alan, James and Dorothy (2014) - Kate Parry Frye
2013
Legacy (TV Movie)
as
Anna
2013
The Last Days on Mars
as
Rebecca Lane
2011
The Hour (TV Series)
as
Bel Rowley
- Fallout (2012) - Bel Rowley
- Reckless to the Core (2012) - Bel Rowley
- Honey Trap (2012) - Bel Rowley
- Vice (2012) - Bel Rowley
- Fascists and False Accusations (2012) - Bel Rowley
- Welcome Back (2012) - Bel Rowley
- Truth Will Out (2011) - Bel Rowley
- Bright Stones (2011) - Bel Rowley
- Crises at Home and Abroad (2011) - Bel Rowley
- A Country Affair (2011) - Bel Rowley
- Failure at Launch (2011) - Bel Rowley
- Pilot (2011) - Bel Rowley
2012
Whitelands (Short)
as
Jen
2011
Babysitting (Short)
as
Maggie
2011
The Crimson Petal and the White (TV Mini Series)
as
Sugar
- Episode #1.4 (2011) - Sugar
- Episode #1.3 (2011) - Sugar
- Episode #1.2 (2011) - Sugar
- Episode #1.1 (2011) - Sugar
2010
The Chemical Brothers: Wonders of the Deep (Music Video)
2009
Emma (TV Mini Series)
as
Emma
- Episode #1.4 (2009) - Emma
- Episode #1.3 (2009) - Emma
- Episode #1.2 (2009) - Emma
- Episode #1.1 (2009) - Emma
2008
King Lear (TV Movie)
as
Cordelia
2008
Great Performances (TV Series)
as
Cordelia
- King Lear (2008) - Cordelia
2005
Mary Bryant (TV Mini Series)
as
Mary Bryant
- Episode #1.3 (2007) - Mary Bryant
- Episode #1.2 (2005) - Mary Bryant
- Episode #1.1 (2005) - Mary Bryant
2007
Running for River (Short)
as
Blair
2006
Amazing Grace
as
Barbara Spooner
2006
Renaissance
as
Ilona Tasuiev (voice)
2005
El sueño de una noche de San Juan
as
Helena (English version, voice)
2004
Rory O'Shea Was Here
as
Siobhan
2004
Vanity Fair
as
Amelia Sedley
2004
Dirty Dancing: Havana Nights
as
Katey Miller
2003
I Capture the Castle
as
Cassandra
2002
Nicholas Nickleby
as
Kate Nickleby
2002
Daniel Deronda (TV Mini Series)
as
Gwendolen Harleth
- Episode #1.4 (2002) - Gwendolen Harleth
- Episode #1.3 (2002) - Gwendolen Harleth
- Episode #1.2 (2002) - Gwendolen Harleth
- Episode #1.1 (2002) - Gwendolen Harleth
2000
Attachments (TV Series)
as
Zoe Atkins
- Spunk Jockey (2002) - Zoe Atkins
- Keeping It Real (2002) - Zoe Atkins
- The Domino Effect (2002) - Zoe Atkins
- Shooting Blanks (2002) - Zoe Atkins
- Tooting Broadway (2002) - Zoe Atkins
- Fuck Buddy (2002) - Zoe Atkins
- Logan's Run (2002) - Zoe Atkins
- Lezzers and Weirdos (2002) - Zoe Atkins
- Dirty Washing (2001) - Zoe Atkins
- The Ten Percent Theory (2001) - Zoe Atkins
- Geek Love (2001) - Zoe Atkins
- Eye Candy (2001) - Zoe Atkins
- Gym Virgin (2001) - Zoe Atkins
- The Irony Act (2001) - Zoe Atkins
- User Friendly (2000) - Zoe Atkins
- Dot Bomb (2000) - Zoe Atkins
- Ohnosecond (2000) - Zoe Atkins
- Hot Mail (2000) - Zoe Atkins
- Burn Rate (2000) - Zoe Atkins
- Money Shot (2000) - Zoe Atkins
- Flat Management (2000) - Zoe Atkins
- Flight Risk (2000) - Zoe Atkins
2001
Perfect (TV Movie)
as
Charlotte
2000
The Last of the Blonde Bombshells (TV Movie)
as
Young Elizabeth
Director
-
Monstrous Beauty (pre-production)
Writer
-
Monstrous Beauty (pre-production)
2012
Scrubber (Short) (writer)
Soundtrack
2009
Emma (TV Mini Series) (performer - 1 episode)
- Episode #1.2 (2009) - (performer: "Where is Your Highland Laddie Gone? (Blue Bells of Scotland)" - uncredited)
2003
I Capture the Castle (performer: "The Rrrrumba")
Producer
2012
Scrubber (Short) (co-producer)
Self
2018
Shakespeare Uncovered (TV Series documentary)
as
Self - Presenter
- Measure for Measure With Romola Garai (2018) - Self - Presenter
2013
Arqiva British Academy Television Awards (TV Special)
as
Self - Presenter
2012
The 69th Annual Golden Globe Awards (TV Special)
as
Self - Nominee
2010
Breakfast (TV Series)
as
Self - Guest
- Episode dated 19 July 2011 (2011) - Self - Guest
- Episode dated 6 April 2011 (2011) - Self - Guest
- Episode dated 21 January 2010 (2010) - Self - Guest
2010
On the Edge of War: Uncovering 'Glorious 39' (Video short)
as
Self
2009
CBeebies Bedtime Story (TV Series short)
as
Self - Storyteller
- Library Lion (2009) - Self - Storyteller
- Minty and Tink (2009) - Self - Storyteller
- Trixie the Witch's Cat (2009) - Self - Storyteller
- The Dragon Festival (2009) - Self - Storyteller
- Goodnight, Magic Moon (2009) - Self - Storyteller
2008
Bringing the Past to Life: The Making of 'Atonement' (Video short)
as
Self
2007
How Sweet the Sound: The Story of Amazing Grace (Video documentary short)
as
Self
2006
Dans la tête de Christian Volckman (Video documentary)
as
Self
2005
2nd Annual Directors Guild of Great Britain DGGB Awards (Video)
as
Self - Presenter
2004
MTV Special: Dirty Dancing - Havana Nights (TV Movie documentary)
as
Katey Miller
Archive Footage
2015
Shakespeare Uncovered (TV Series documentary)
as
Cordelia
- King Lear with Christopher Plummer (2015) - Cordelia
References
Romola Garai Wikipedia
(Text) CC BY-SA