Years active

1986–present







Born

15 October 1957 (age 58) (

1957-10-15

)

Residence

New York City, New York, U.S.

Occupation

Film director, film producer

Books

Midnight's Child, The Reluctant Fundamentalist: From Book to Film

Movies

Kama Sutra: A Tale of Lo, The Reluctant Fundamentalist, Monsoon Wedding, Salaam Bombay!, The Namesake




Similar People




Profiles



The fabulous picture show mira nair master class
Mira Nair (born 15 October 1957) is an Indian American filmmaker based in New York City. Her production company, Mirabai Films, specializes in films for international audiences on Indian society, whether in the economic, social or cultural spheres. Among her best known films are Mississippi Masala, The Namesake, the Golden Lion-winning Monsoon Wedding and Salaam Bombay!, which was nominated for the Academy Award for Best Foreign Language Film.
Contents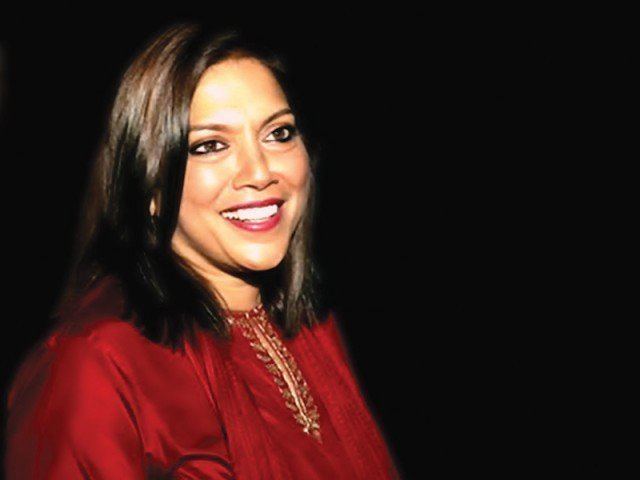 Early life and education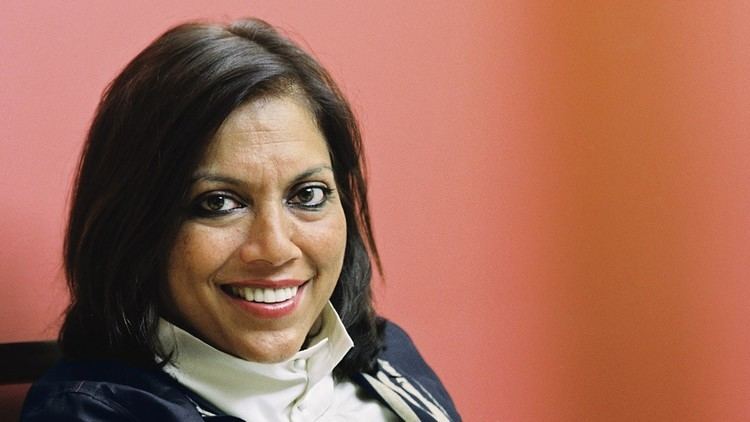 Nair was born on 15 October 1957 in Rourkela, Odisha, and grew up with her two older brothers and parents in Bhubaneswar, Odisha. Her father, Amrit Nair, is an Indian administrative officer, and her mother, Praveen Nair, is a social worker who often worked with illiterate children. At the age of eleven, Nair and her family moved to Delhi due to her father transferring posts. By thirteen she left home to attend Loreto Convent Tara Hall, an Irish-Catholic missionary school located in Simla, where she developed an infatuation with English literature. Following Tara Hall, Nair went on to study at Miranda House at Delhi University, where she majored in sociology. In order to gain the best education available, Nair applied to Western schools and at nineteen she was offered a full scholarship to Cambridge University, but ultimately turned it down and instead accepted a full scholarship to Harvard University.
Documentaries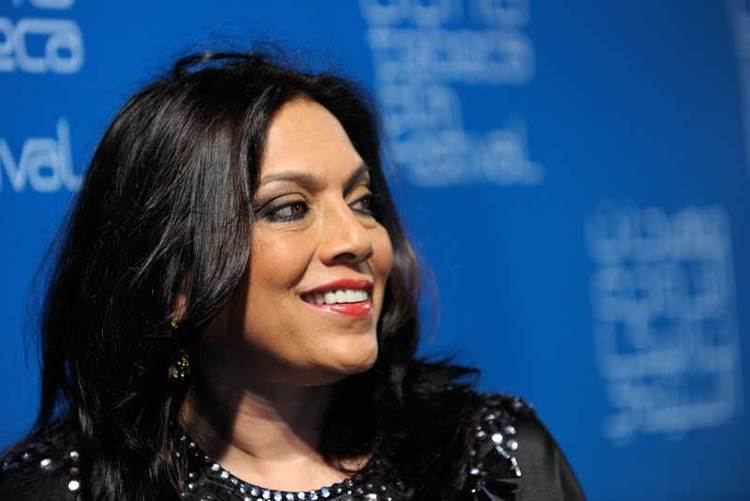 Before she became a filmmaker, Nair was originally interested in acting, and at one point she performed plays written by Badal Sarkar, a Bengali performer. While she studied at Harvard University, Nair became involved in the theater program and won a Boylston Prize for her performance of Jocasta's speech from Seneca's Oedipus.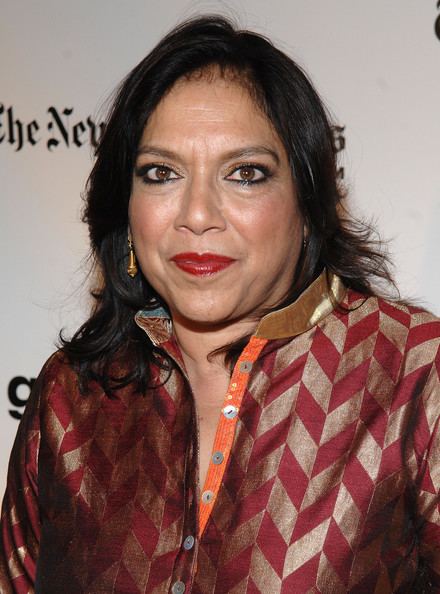 At the start of her film-making career, Nair primarily made documentaries in which she explored Indian cultural tradition. For her film thesis at Harvard between 1978 and 1979, Nair produced a black-and-white film entitled Jama Masjid Street Journal. In the eighteen-minute film, Nair explores the streets of Old Delhi and has casual conversations with Indian locals.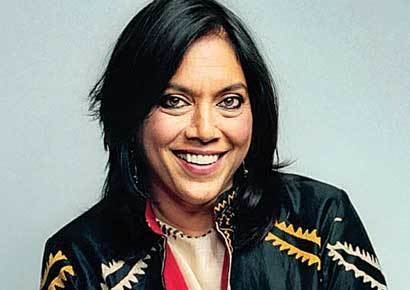 In 1982, she made her second documentary entitled So Far from India, which is a fifty-two-minute film that followed an Indian newspaper dealer living in the subways of New York, while his pregnant wife waited for him to return home. This film was recognized as a Best Documentary winner at the American Film Festival and New York's Global Village Film Festival.
Her third documentary, India Cabaret, released in 1984, her most controversial film, revealed the exploitation of female strippers in Bombay, and followed a customer who regularly visits a local strip club while his wife stays at home. Nair raising roughly $130,000 for the project, shooting the 59 minute film was over a span of two months, The film was critisizedby Nair's loved ones.Her fourth and last documentary, made for Canadian television, explored how amniocentesis was being used to determine the sex of fetuses. Released in 1987, Children of a Desired Sex exposed the aborting of female fetuses due to society's favoring male offspring.
Feature films
In 1983 with her friend, Sooni Taraporevala, Nair co-wrote Salaam Bombay! . Using her documentary film-making and acting experience, Nair sought out for real "street children" to more authentically portray the lives of children who survive in the streets and are deprived of a real childhood. Though the film did not do well in the box office, it won 23 international awards, including the Camera D'or and Prix du Public at the Cannes Film Festival in 1988. Salaam Bombay! was nominated at the Academy Awards for Best Foreign Language Film in 1989.
Nair and Taraporevala continued to challenge audiences with the 1991 film Mississippi Masala, which told the story of Ugandan-born Indians displaced in Mississippi. The film, featuring Denzel Washington, Roshan Seth, and Sarita Choudhury, centers on a carpet-cleaner business owner (Washington) who falls in love with the daughter (Choudhury) of one of his Indian clients. The film reveals the evident prejudice in African-American and Indian communities. Like Salaam Bombay!, the film was well received by critics, earned a standing ovation at the Sundance Film Festival in 1992, and won three awards at the Venice Film Festival.
Nair went on to direct four more films before she produced one of her most notable films, Monsoon Wedding. Released in 2001, the film told the story of a Punjabi Indian wedding, written by Sabrina Dhawan. Employing a small crew and casting some of Nair's acquaintances and relatives, the film grossed over $30 million worldwide. The film was awarded the Golden Lion award at the Venice Film Festival, making Nair the first female recipient of the award.
Nair then directed the Golden Globe winning Hysterical Blindness (2002). After making William Makepeace Thackeray's epic Vanity Fair (2004), she directed a film based on Jhumpa Lahiri's best-selling novel The Namesake (2006). This was followed by the Amelia Earhart biopic Amelia (2009), starring Hilary Swank and Richard Gere.
In 2007, Nair was asked to direct Harry Potter and the Order of the Phoenix, but turned it down to work on The Namesake. Based on the book by Pulitzer Prize-winner Jhumpa Lahiri, Sooni Taraporevala's screenplay follows the son of Indian immigrants who wants to fit in with New York society, but struggles to get away from his family's traditional ways. The film was presented with the Dartmouth Film Award and was also honored with the Pride of India award at the Bollywood Movie Awards.
In 2012 Nair directed The Reluctant Fundamentalist, a thriller based on the best-selling novel by Mohsin Hamid. It opened the 2012 Venice Film Festival to critical acclaim and was released worldwide in early 2013.
Nair's 2016 Queen of Katwe, a Walt Disney Pictures production, starred Lupita Nyong'o and David Oyelowo and was based on the story of Ugandan chess prodigy Phiona Mutesi.
Nair's short films include A Fork, a Spoon and a Knight, inspired by the Nelson Mandela quote, ″Difficulties break some men but make others.″ She contributed to 11'09"01 September 11 (2002) in which 11 filmmakers reacted to the events of 11 September 2001. Other titles include How Can It Be? (2008), Migration (2008), New York, I Love You (2009) and her collaboration with, among others, Emir Kusturica and Guillermo Arriaga on the compilation feature Words with Gods.
Other work
A long time activist, Nair set up an annual film-makers' laboratory, Maisha Film Lab in Kampala, Uganda. Since 2005, young directors in East Africa have been trained at this non-profit facility with the belief that "If we don't tell our stories, no one else will". Maisha is currently building a school with Architect Raul Pantaleo, winner of Aga Khan Award for Architecture, and his company Studio Tamassociati.
In 1998, she used the profits from Salaam Bombay! to create Salaam Balak Trust which works with street children in India.
A musical adaptation of Monsoon Wedding, directed by Nair, premiered at the Berkeley Repertory Theatre, running from May 5 to July 16, 2017.
She currently lives in New York City, where she is an adjunct professor in the Film Division of the School of Arts for Columbia University. The university has a collaboration with Nair's Maisha Film Lab, and offers opportunities for international students to work together and share their interests in film-making.
Personal life
In 1977, Nair met her first husband, Mitch Epstein, when taking photography classes at Harvard University. They divorced by 1987, and in 1988 Nair met her second husband Mahmood Mamdani while in Uganda doing research for the film Mississippi Masala. Their son, Zohran, was born in 1991. Like his wife, Mamdani also teaches at Columbia University.
Nair has been an enthusiastic yoga practitioner for decades; when making a film, she has the cast and crew start the day with a yoga session.
Political views
In July 2013, Nair declined an invitation to the Haifa International Film Festival as a "guest of honor" to protest Israel's policies toward Palestine. In postings on her Twitter account, Nair stated "I will go to Israel when the walls come down. I will go to Israel when occupation is gone...I will go to Israel when the state does not privilege one religion over another. I will go to Israel when Apartheid is over. I will go to Israel, soon. I stand w/ Palestine for the Academic and Cultural Boycott of Israel (PACBI) & the larger Boycott, Divestment, Sanctions (BDS) Mov't." Nair was subsequently praised by PACBI, which stated that her decision to boycott Israel "helps to highlight the struggle against colonialism and apartheid." She subsequently tweeted "I will go to Israel, soon."
Filmography
Jama Street Masjid Journal (1979)
So Far From India (1982)
India Cabaret (1985)
Children of a Desired Sex (1987)
Salaam Bombay! (1988)
Mississippi Masala (1991)
The Day the Mercedes Became a Hat (1993)
The Perez Family (1995)
Kama Sutra: A Tale of Love (1996)
My Own Country (1998) (Showtime)
Monsoon Wedding (2001)
Hysterical Blindness (2002)
11'9"01 September 11 (Segment - "India") (2002)
Still, The Children are Here (2003)
Vanity Fair (2004)
The Namesake (2006)
Migration.. (2007)
New York, I Love You (Segment - "Kosher Vegetarian") (2009)
8 (Segment - "How can it be?") (2008)
Amelia (2009)
The Reluctant Fundamentalist (2012)
Words With Gods (2014)
The Bengali Detective (2015)
Queen of Katwe (2016)
Awards
She was awarded the India Abroad Person of the Year-2007. In 2012 she was awarded India's third highest civilian award the Padma Bhushan by President of India, Pratibha Patil.
Wins
1985: Best Documentary Film, Global Village Film Festival: India Cabaret
1986: Golden Athena, Athens International Film Festival: India Cabaret
1986: Blue Ribbon, American Film Festival: India Cabaret
1988: Audience Award, Cannes Film Festival: Salaam Bombay!
1988: Golden Camera (Best First Film), Cannes Film Festival: Salaam Bombay!
1988: National Film Award for Best Feature Film in Hindi: Salaam Bombay!
1988: National Board of Review Award for Top Foreign Films: Salaam Bombay!
1988: "Jury Prize", "Most Popular Film" and "Prize of the Ecumenical Jury" at Montreal World Film Festival: Salaam Bombay!
1988: New Generation Award, Los Angeles Film Critics Association Awards
1988: Lilian Gish Award (Excellence in Feature Film), Los Angeles Women in Film Festival: Salaam Bombay!
1991: Golden Osella (Best Original Screenplay), Venice Film Festival: Mississippi Masala (with Sooni Taraporevala)
1991: Critics Special Award, São Paulo International Film Festival: Mississippi Masala
1992: Best Director (Foreign Film), Italian National Syndicate of Film Journalists: Mississippi Masala
1992: Asian Media Award, Asian American International Film Festival
1993: Independent Spirit Award for Best Feature: Mississippi Masala
2000: Special Mention (Documentary and Essay), Biarritz International Festival of Audiovisual Programming: The Laughing Club of India
2001: Golden Lion (Best Film), Venice Film Festival: Monsoon Wedding
2001: Laterna Magica Prize, Venice Film Festival: Monsoon Wedding
2002: Audience Award, Canberra International Film Festival: Monsoon Wedding
2002: Special Award for International Cinema, Zee Cine Awards: Monsoon Wedding
2002: UNESCO Award, Venice Film Festival: 11'9"01 September 11
2004: Faith Hubley Web of Life Award, Rochester-High Falls International Film Festival
2007: "Golden Aphrodite", Love is Folly International Film Festival (Bulgaria): The Namesake
2012 ; Padma Bhushan by Govt. of India
Nominations
1989: Academy Award for Best Foreign Language Film: Salaam Bombay!
1989: César Award for Best Foreign Film (Meilleur film étranger): Salaam Bombay!
1989: Golden Globe Award for Best Foreign Language Film: Salaam Bombay!
1990: BAFTA Award for Best Film Not in the English Language: Salaam Bombay!
1990: Filmfare Best Director Award: Salaam Bombay!
1990: Filmfare Best Movie Award: Salaam Bombay!
1991: Golden Lion (Best Film), Venice Film Festival: Mississippi Masala
1996: Golden Seashell, San Sebastián International Film Festival: Kama Sutra: A Tale of Love
1999: Best Film, Verzaubert International Gay & Lesbian Film Festival: My Own Country
2001: Screen International Award (Best Non-European Film), European Film Awards: Monsoon Wedding
2001: Golden Globe Award for Best Foreign Language Film: Monsoon Wedding
2002: BAFTA Award for Best Film Not in the English Language: Monsoon Wedding
2003: Golden Star, International Film Festival of Marrakech: Hysterical Blindness
2003: César Award for Best Film from the European Union: 11'9"01 September 11
2004: Golden Lion (Best Film), Venice Film Festival: Vanity Fair
2007: Gotham Award for Best Film: The Namesake
References
Mira Nair Wikipedia
(Text) CC BY-SA