Sponsored by

TV Week


Country

Australia




Official website

Logies official site




Presented by

TV Week


Location

Melbourne


First awarded

1960




Ceremony date

23 April 2017







Awarded for

Excellence in Australian television


Winners

Waleed AlyThe Project, Waleed Aly, Most Popular Personality on Australian TV, Most Popular Personality on Australian TV, Jessica MaraisLove Child, Jessica Marais, Best Actress, Best Actress, Adam DovileBetter Homes and Gardens, Adam Dovile, Most Popular New Talent, Most Popular New Talent, Deborah MailmanRedfern Now, Deborah Mailman, Most Outstanding Actress, Most Outstanding Actress, GlitchABC, Glitch, Most Outstanding Drama Series, Most Outstanding Drama Series, Erik Thomson800 Words, Erik Thomson, Most Popular Actor, Most Popular Actor, Waleed AlyThe Project, Waleed Aly, Best Presenter, Best Presenter, Alex DimitriadesThe Principal, Alex Dimitriades, Most Outstanding Actor, Most Outstanding Actor, Home and AwaySeven Network, Home and Away, Most Popular Drama Program, Most Popular Drama Program, Family FeudNetwork Ten, Family Feud, Most Popular Entertainment Program, Most Popular Entertainment Program, Noni Hazlehurst, Noni Hazlehurst, Logie Hall of Fame, Logie Hall of Fame, The BlockNine Network, The Block, Most Popular Reality Program, Most Popular Reality Program, Ready for ThisABC Me, Ready for This, Most Outstanding Children's Program, Most Outstanding Children's Program, The Living RoomNetwork Ten, The Living Room, Most Popular Lifestyle Program, Most Popular Lifestyle Program, The NRL Footy ShowNine Network, The NRL Footy Show, Most Popular Sports Program, Most Popular Sports Program, Gogglebox AustraliaNetwork Ten - LifeStyle, Gogglebox Australia, Best Factual Program, Best Factual Program, The Gruen TransferABC, The Gruen Transfer, Most Outstanding Entertainment Program, Most Outstanding Entertainment Program, Seven NetworkSeven News, Seven Network, Most Outstanding News Coverage, Most Outstanding News Coverage, Shaun Micallef's Mad as HellABC, Shaun Micallef's Mad as Hell, Most Outstanding Comedy Program, Most Outstanding Comedy Program, The Killing SeasonABC, The Killing Season, Most Outstanding Public Affairs Report, Most Outstanding Public Affairs Report, Carrie BickThe Project, Carrie Bick, Most Popular Personality on Australian TV, Most Popular Personality on Australian TV, Asher KeddieOffspring - Party Tricks, Asher Keddie, Best Actress, Best Actress, Miranda TapsellLove Child, Miranda Tapsell, Most Popular New Talent, Most Popular New Talent, Danielle CormackWentworth, Danielle Cormack, Most Outstanding Actress, Most Outstanding Actress, WentworthFoxtel - SoHo, Wentworth, Most Outstanding Drama Series, Most Outstanding Drama Series, Steve PeacockeHome and Away, Steve Peacocke, Most Popular Actor, Most Popular Actor, Carrie BickThe Project, Carrie Bick, Best Presenter, Best Presenter, Luke ArnoldINXS: Never Tear Us Apart, Luke Arnold, Most Outstanding Actor, Most Outstanding Actor, Miranda TapsellLove Child, Miranda Tapsell, Most Outstanding Newcomer, Most Outstanding Newcomer, Home and AwaySeven Network, Home and Away, Most Popular Drama Program, Most Popular Drama Program, Hamish and Andy's Gap YearNine Network, Hamish and Andy's Gap Year, Most Popular Entertainment Program, Most Popular Entertainment Program, Seven NetworkHome and Away, Seven Network, Logie Hall of Fame, Logie Hall of Fame, The BlockNine Network, The Block, Most Popular Reality Program, Most Popular Reality Program, Nowhere BoysABC Television, Nowhere Boys, Most Outstanding Children's Program, Most Outstanding Children's Program, The Living RoomNetwork Ten, The Living Room, Most Popular Lifestyle Program, Most Popular Lifestyle Program, The NRL Footy ShowNine Network, The NRL Footy Show, Most Popular Sports Program, Most Popular Sports Program, The Voice (AU)Nine Network, The Voice (AU), Most Outstanding Entertainment Program, Most Outstanding Entertainment Program, Seven NetworkSeven News, Seven Network, Most Outstanding News Coverage, Most Outstanding News Coverage, UtopiaABC Television, Utopia, Most Outstanding Comedy Program, Most Outstanding Comedy Program, Four CornersABC Television, Four Corners, Most Outstanding Public Affairs Report, Most Outstanding Public Affairs Report, Scott CamThe Block, Scott Cam, Most Popular Personality on Australian TV, Most Popular Personality on Australian TV, Asher KeddieOffspring, Asher Keddie, Best Actress, Best Actress, Bonnie SveenHome and Away, Bonnie Sveen, Most Popular New Talent, Most Popular New Talent, Asher KeddieOffspring, Asher Keddie, Most Outstanding Actress, Most Outstanding Actress, Redfern NowABC, Redfern Now, Most Outstanding Drama Series, Most Outstanding Drama Series, Chris LilleyJa'mie: Private School Girl, Chris Lilley, Most Popular Actor, Most Popular Actor, Scott CamThe Block, Scott Cam, Best Presenter, Best Presenter, Lachy HulmePower Games: The Packer-Murdoch War, Lachy Hulme, Most Outstanding Actor, Most Outstanding Actor, Remy HiiBetter Man, Remy Hii, Most Outstanding Newcomer, Most Outstanding Newcomer, Home and AwaySeven Network, Home and Away, Most Popular Drama Program, Most Popular Drama Program, Hamish and Andy's Gap YearNine Network, Hamish and Andy's Gap Year, Most Popular Entertainment Program, Most Popular Entertainment Program, Peter Harvey, Peter Harvey, Logie Hall of Fame, Logie Hall of Fame, My Kitchen RulesSeven Network, My Kitchen Rules, Most Popular Reality Program, Most Popular Reality Program, Nowhere BoysABC Me, Nowhere Boys, Most Outstanding Children's Program, Most Outstanding Children's Program, Better Homes and GardensSeven Network, Better Homes and Gardens, Most Popular Lifestyle Program, Most Popular Lifestyle Program, The NRL Footy ShowNine Network, The NRL Footy Show, Most Popular Sports Program, Most Popular Sports Program, HousosSBS, Housos, Most Outstanding Entertainment Program, Most Outstanding Entertainment Program, Nine NetworkNine News, Nine Network, Most Outstanding News Coverage, Most Outstanding News Coverage, Foreign CorrespondentABC, Foreign Correspondent, Most Outstanding Public Affairs Report, Most Outstanding Public Affairs Report, Melbourne Cup on Seven NetworkSeven Network, Melbourne Cup on Seven Network, Most Outstanding Sports Coverage, Most Outstanding Sports Coverage, Asher KeddieOffspring, Asher Keddie, Most Popular Personality on Australian TV, Most Popular Personality on Australian TV, Asher KeddieOffspring, Asher Keddie, Best Actress, Best Actress, Deborah MailmanMabo, Deborah Mailman, Most Outstanding Actress, Most Outstanding Actress, Redfern NowABC, Redfern Now, Most Outstanding Drama Series, Most Outstanding Drama Series, Steve PeacockeHome and Away, Steve Peacocke, Most Popular Actor, Most Popular Actor, Hamish BlakeHamish and Andy's Gap Year - Caravan of Courage, Hamish Blake, Best Presenter, Best Presenter, Anthony HayesDevil's Dust, Anthony Hayes, Most Outstanding Actor, Most Outstanding Actor, Shari SebbensRedfern Now, Shari Sebbens, Most Outstanding Newcomer, Most Outstanding Newcomer, Brenna HardingPuberty Blues, Brenna Harding, Most Popular New Female Talent, Most Popular New Female Talent, House HusbandsNine Network, House Husbands, Most Popular Drama Program, Most Popular Drama Program, Joel MaddenThe Voice (AU), Joel Madden, Most Popular New Male Talent, Most Popular New Male Talent, The Voice (AU)Nine Network, The Voice (AU), Most Popular Entertainment Program, Most Popular Entertainment Program, Brian Henderson, Brian Henderson, Logie Hall of Fame, Logie Hall of Fame, The BlockNine Network, The Block, Most Popular Reality Program, Most Popular Reality Program, Dance AcademyABC Me, Dance Academy, Most Outstanding Children's Program, Most Outstanding Children's Program, Better Homes and GardensSeven Network, Better Homes and Gardens, Most Popular Lifestyle Program, Most Popular Lifestyle Program, The NRL Footy ShowNine Network, The NRL Footy Show, Most Popular Sports Program, Most Popular Sports Program, Bondi RescueNetwork Ten, Bondi Rescue, Best Factual Program, Best Factual Program, The X Factor (Australia)Seven Network, The X Factor (Australia), Most Outstanding Entertainment Program, Most Outstanding Entertainment Program, ABCLateline, ABC, Most Outstanding News Coverage, Most Outstanding News Coverage, Hamish BlakeHamish and Andy's Gap Year, Hamish Blake, Most Popular Personality on Australian TV, Most Popular Personality on Australian TV, Asher KeddieOffspring - Paper Giants: The Birth of Cleo, Asher Keddie, Best Actress, Best Actress, Melissa GeorgeThe Slap, Melissa George, Most Outstanding Actress, Most Outstanding Actress, The SlapABC, The Slap, Most Outstanding Drama Series, Most Outstanding Drama Series, Hugh SheridanPacked to the Rafters, Hugh Sheridan, Most Popular Actor, Most Popular Actor, Adam HillsSpicks and Specks - Adam Hills Tonight, Adam Hills, Best Presenter, Best Presenter, Rob CarltonPaper Giants: The Birth of Cleo, Rob Carlton, Most Outstanding Actor, Most Outstanding Actor, Chelsie Preston-CrayfordUnderbelly, Chelsie Preston-Crayford, Most Outstanding Newcomer, Most Outstanding Newcomer, Melissa BerglandWinners & Losers, Melissa Bergland, Most Popular New Female Talent, Most Popular New Female Talent, Packed to the RaftersSeven Network, Packed to the Rafters, Most Popular Drama Program, Most Popular Drama Program, Steve PeacockeHome and Away, Steve Peacocke, Most Popular New Male Talent, Most Popular New Male Talent, Hamish and Andy's Gap YearNine Network, Hamish and Andy's Gap Year, Most Popular Entertainment Program, Most Popular Entertainment Program, Molly Meldrum, Molly Meldrum, Logie Hall of Fame, Logie Hall of Fame, The BlockNine Network, The Block, Most Popular Reality Program, Most Popular Reality Program, My PlaceABC Me, My Place, Most Outstanding Children's Program, Most Outstanding Children's Program, Better Homes and GardensSeven Network, Better Homes and Gardens, Most Popular Lifestyle Program, Most Popular Lifestyle Program, 2011 AFL Grand FinalNetwork Ten, 2011 AFL Grand Final, Most Popular Sports Program, Most Popular Sports Program, Bondi RescueNetwork Ten, Bondi Rescue, Best Factual Program, Best Factual Program, Spicks and SpecksABC, Spicks and Specks, Most Outstanding Entertainment Program, Most Outstanding Entertainment Program, Nine NetworkNine News, Nine Network, Most Outstanding News Coverage, Most Outstanding News Coverage
Logie awards 2016 home and away wins best drama program
The Logie Awards (officially the TV Week Logie Awards) is an annual institution celebrating Australian television, which have been since 1960. Coined by Graham Kennedy after he won the first Star of the Year award in 1959, the name Logie awards honours John Logie Baird, who invented television as a practical medium. Awards are given in many categories, but the most widely publicized award is the Gold Logie, which is awarded to the most popular personality on Australian television. The Logies are considered the Australian counterpart to the Emmy Awards in the United States
Contents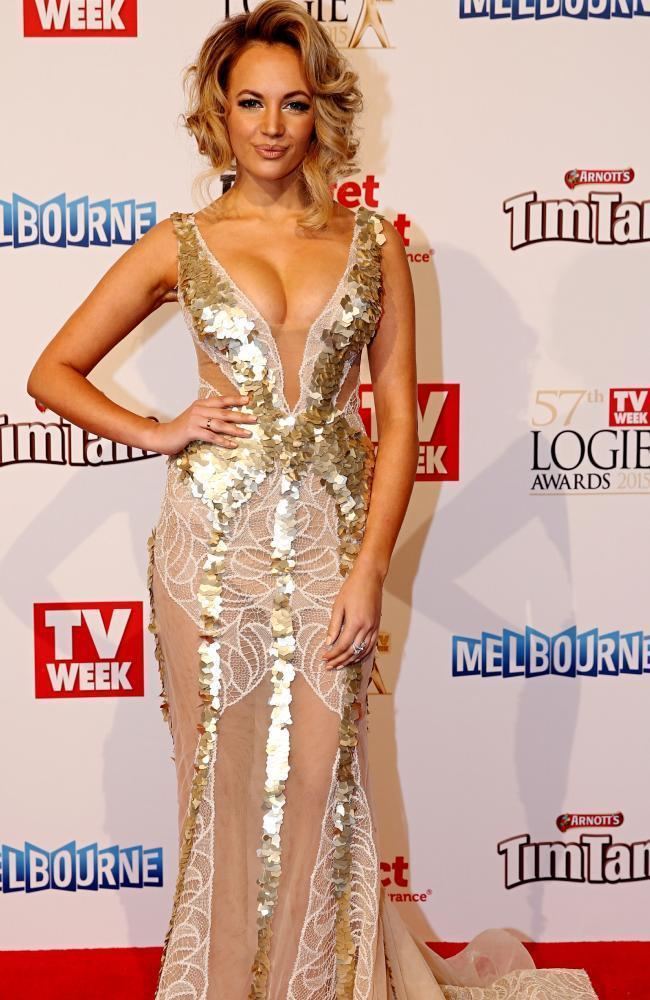 Four Corners, Neighbours, Play School and Home and Away are the only programs that have been inducted collectively into the Logie Hall of Fame. The latest ceremony, the Logie Awards of 2016, was held on 8 May 2016, and for the first time featured awards for SBS and locally produced digital content.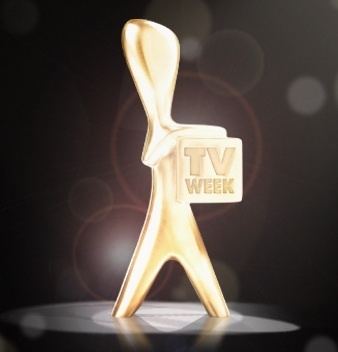 History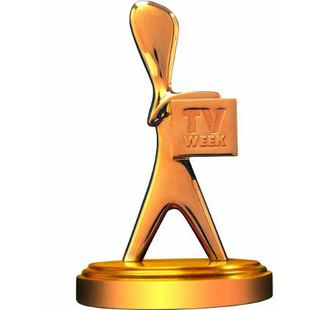 The first awards, known as the TV Week Awards, were instigated by TV Week magazine after the first voting coupons were released in the magazine in late 1958, two years after the introduction of television in Australia. The first awards saw no formal ceremony; they were presented on 15 January 1959 on an episode of In Melbourne Tonight. Only Melbourne television personalities were nominated and awards were given in eight categories, including two for American programs.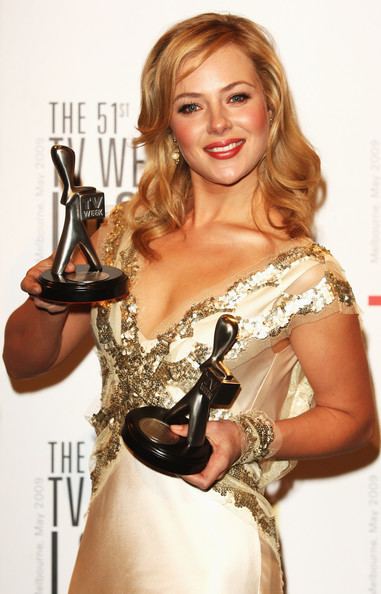 The following year, Kennedy coined the name 'Logie Awards'. In the same year, the first Gold Logie, considered by some to be equivalent to the 'Star of the Year Award' presented in 1959, was presented.
The Logie statuette was designed by Alec De Lacy, chief designer for Melbourne-based trophy makers KG Luke Ltd.
Logie Institutions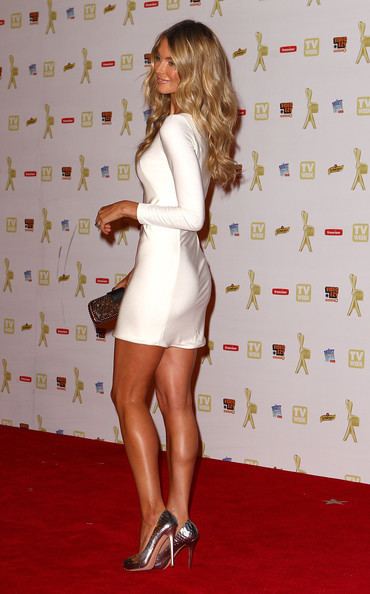 In 1960, the ceremony is coined "Logies" to honour inventor John Logie Baird, by Graham Kennedy, after he won what was previously known as the "Star of the Year awards"
In 1961 the awards ceremony was televised for the first time, with the ABC screening the first half hour of the awards in Sydney
In 1962 Australian entertainer Lorrae Desmond, was the first female star to win a Gold Logie
In 1968, there was no award for the Most Popular Female in Television. According to Bert Newton, who was hosting that year, "it appears no one was deemed worthy enough to receive it". He pleaded with the producers to never be put in that position again.
In 1973 the media was invited for the first time to attend the Logies
In 1974, Number 96 star Pat McDonald became the first "soap star" actress (not television personality) to win the Gold Logie
In 1976, the first and only fictional character to win a Logie was Norman Gunston, with the award being presented to portrayor Garry McDonald, who appeared in character
In 1984 the Hall of Fame Logie was introduced by TV Week, awarded to recognise outstanding and continued contribution to television by an individual or program with the first induction being producer and television pioneer Hector Crawford
In 1988 Actress and future international pop star Kylie Minogue became the youngest person to win a Gold Logie (aged 19) for her role in Neighbours
In 2010, Ray Meagher became the oldest person to win the award (age 66), for his portrayal of Alf Stewart in Home and Away
Jamie Dunn is the only undefeated man in Logies history, having won 7 consecutive Logies in 7 consecutive nominations for Agro's Cartoon Connection
In 2006, a new Logies category was introduced, named Graham Kennedy Award for Most Outstanding Newcomer, to honour Kennedy's career and legacy in 50th years of television in Australia
In 2016, the Logies accepts nominations from locally produced digital content.
Nomination and voting procedures
Many of the Logie categories are voted by the readers of TV Week magazine using coupons in the magazine and online forms. SMS (short message service) was introduced in 2006. Thus, the majority of Logie Awards are fan awards. The readership of TV Week is a relatively small proportion of the Australian population, and skews heavily to teenage girls. The 'Most Outstanding' categories are voted on by a jury comprising members of the Australian TV industry and are thus industry awards.
In 2008, internet votes could be cast for the first time without having to buy a copy of the TV Week magazine.
To be eligible to receive a Logie, a programme must be Australian produced, set in Australia and have a predominantly Australian cast. Although in other years there has been a Logie for Most Popular Foreign Programme, this award was not part of the 2007 or 2008 awards.
People eligible for a Logie must have appeared on an Australian-produced show that was broadcast on Australian television in the previous year. The winners do not have to be Australian - New Zealander John Clarke and American Michael Cole have won Logies.
There are long-held suspicions that network publicists engage in mass voting to rig the results. However, no hard evidence has emerged for this, other than the experiment by the satirical newspaper The Chaser, who attempted to have low-profile SBS newsreader Anton Enus nominated for the Gold Logie. They did so by getting their small readership to buy copies of TV Week and vote for Enus for the award. While the attempt failed (they came "reasonably close", to earning a nomination for Enus, according to a "TV Week Insider"), their failure gives some cause for the widespread derision in the industry (particularly the 'quality' end) towards the popular-vote awards.
There is nothing stopping Channel 31 personalities and shows being nominated for Logies, however since their audiences are far smaller than those of the commercial channels and public broadcasters, they are at a tremendous disadvantage. They do, however, have their own community television awards, known as the Antennas. Despite this, in 2009 The Logies were dogged by minor controversy after organisers refused to allow an acclaimed community television show, The Bazura Project, to be nominated in the category of Outstanding Comedy Show, stating; As TV Week does not cover community television within the magazine, we are unable to consider individual programs on this platform. The ABC's Media Watch program first reported the story on Monday 9 March 2009, with many media outlets covering the growing support for the community television program since.
Awards ceremony
The Logies ceremony is televised, and has generally become more elaborate in recent years. The awards have for the past 11 years been held in a ballroom at Crown Melbourne (rather than a theatre, which is common for the Emmy Awards and Academy Awards). Dinner is served just before the ceremony and drinks are served during the ceremony.
Bert Newton has been strongly associated with the history of the Logies. As well as winning the Gold Logie four times, he hosted the awards a total of 19 times. He has also performed in well-received guest appearances. One notable appearance was with Muhammad Ali as co-presenter in 1979. Newton made a comment "I like the boy!" (in reference to a series of TV advertisements Bert had recently done), that was seen as racist by Ali, although Newton claimed this was not his intention. Ali was upset at the comment and a full apology was issued by Newton and the Awards producers.
In 1973, American actor Michael Cole generated controversy after accepting an award while apparently drunk, uttering the word "shit" in a short, incoherent acceptance speech. This was the first time the word had been said on Australian television. According to Bert Newton, Channel Nine received thousands of complaints about the use of the word, however, when it was edited for the repeat transmission "they got double the calls complaining it had been dropped."
However, the most difficult guest to interact with, according to Newton was Vic Morrow in 1967. He would just stand there saying nothing, silently handing out the Logies. According to Bert, "every so often, I'd say 'how are you going, Vic?' and he would just nod his head."
GTV-9/Nine Network is also strongly associated with the history of the Logies, particularly since the parent company Publishing and Broadcasting Limited now also owns TV Week. Nine has hosted the awards 35 times in their 49-year history.
Public voting for the awards lasts for four weeks, usually beginning in early February, while the ceremony itself is in late April or early May. However, the voting for the 2011 Logie Awards began in December 2010 and ran for 12 weeks.
In 2011 Katy Perry performed an opening number and then presented the Best Children's Show award with comedy personalities Hamish and Andy. The 2011 ceremony also featured Shaun Micallef, Roy & HG, The Chaser and was hosted by Shane Bourne.
2012 saw One Direction and Delta Goodrem perform on the night and appearances of Flo Rida, Tony Bennett and Seal.
Public Voted Categories
Gold Logie
Gold Logie Award for Most Popular Personality on Australian Television (Gold Logie)
Silver Awards
Best Actor
Best Actress
Best Presenter
Best New Talent
Best Drama Program
Program Best Awards
Best Entertainment Program
Best Reality Program
Best Sports Program
Best Lifestyle Program
Best Factual Program (2008–2013, 2016-)
Best News Panel or a Current Affairs Program (from 2016)
Industry voted categories
Logie Hall of Fame
Most Outstanding Actor
Most Outstanding Actress
Most Outstanding Newcomer
Most Outstanding Drama Series
Most Outstanding Miniseries or Telemovie
Most Outstanding News Coverage
Most Outstanding Public Affairs Report
Most Outstanding Comedy Program
Most Outstanding Light Entertainment Program
Most Outstanding Sports Coverage
Most Outstanding Children's Program
Most Outstanding Factual Program
Most Outstanding Supporting Actor (from 2016)
Most Outstanding Supporting Actress (from 2016)
Most Outstanding Factual or Documentary Program (from 2017)
Former categories
Best Australian Drama (1961–1976)
Best Variety Show (1961-??)
Most Popular Australian Program (1961–2004)
Most Popular Live Show (1966–1967)
Most Popular Variety Program
Most Popular Children's Program
Most Popular Game Show (2002)
Most Popular Overseas Program (2003, 2005)
Most Popular Overseas Drama (2004)
Most Popular Overseas Comedy (2004)
Most Popular Comedy Personality
Most Popular Light Entertainment Personality
Most Popular Comedy Program
Most Outstanding Sportscaster
Most Popular Sports Event
Most Popular Telemovie or Miniseries
Most Popular Public Affairs Program
Most Outstanding News or Public Affairs Broadcaster
Most Popular New Male Talent (1999–2013)
Most Popular New Female Talent (1999–2013)
Programs
As of 2015, Home and Away is the most successful program in Logies history, having won 45 awards since it premiered in 1988. Neighbours is the second most successful having won 30 Logies since it began in 1985. A Country Practice follows as the third most successful programme, having won 29 awards throughout its twelve-year run. Blue Heelers is fourth with 25 Logies.
People
Television personalities with the most national wins (excluding state-based Logie awards) are:
Actors / Actresses with the most national wins:
References
Logie Awards Wikipedia
(Text) CC BY-SA