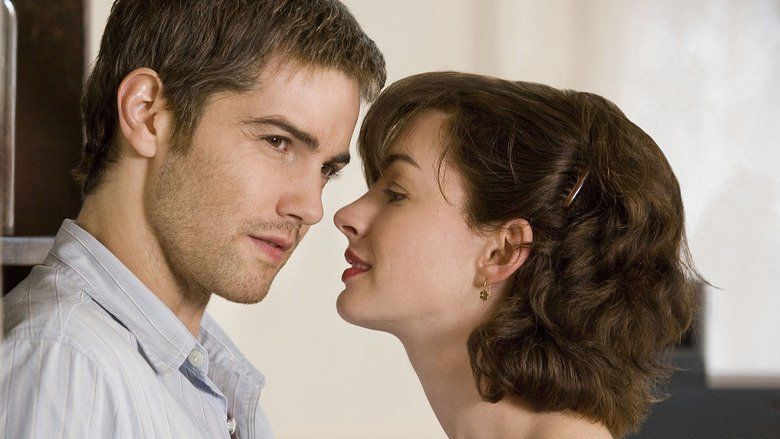 The film opens with a short scene from the "current" day in 2006, which appears later on, before going back 18 years.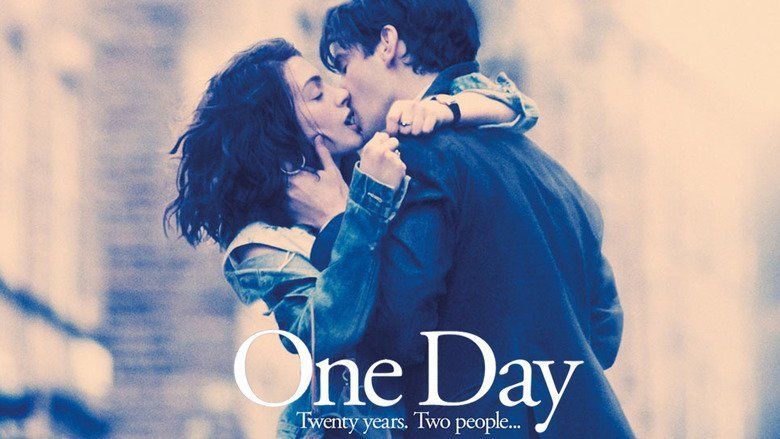 Dexter Mayhew and Emma Morley meet on 14 July 1988 after their graduation from the University of Edinburgh. They spend the night together but agree to be just friends, and plan to spend the following day together, the 15th, St. Swithun's day. The film chronologically reconnects Dexter, Emma or both of them on that one day over the next 18 years after they go their separate ways.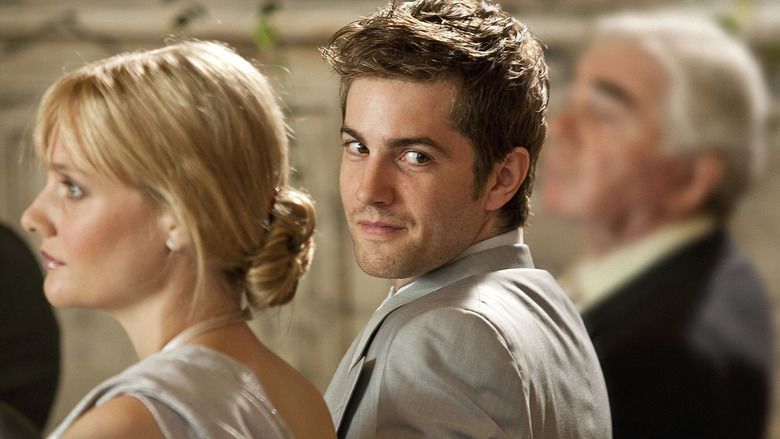 One year later in 1989, Dexter helps Emma move into a flat in London where she plans to pursue a career as a writer. However, after little success, she ends up working as a waitress in a Mexican restaurant by 1990, and meets Ian, an aspiring comedian who is hired soon after. Dexter is travelling the world while drinking and having sex promiscuously with a succession of girlfriends, but they keep in contact via phonecalls and letters. He then visits Emma on 15 July 1991 and, to get her out of her rut, suggests they go away for the weekend. They flirt back and forth and it's made clear that Emma may have deeper feelings for him, but since she knows that Dexter is not boyfriend material, nothing comes of it and two more years fly by. Dexter is now a wealthy and successful television presenter on a raucous late-night television show, where he meets Suki, who later becomes his new girlfriend.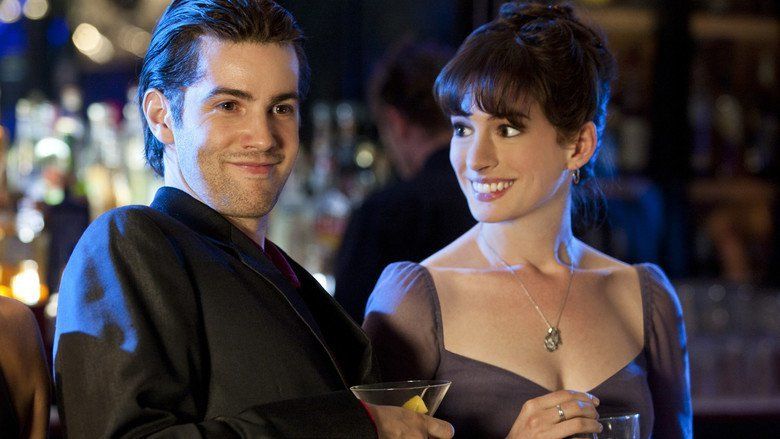 Dexter visits his parents on 15 July 1994 after his mother has been diagnosed with cancer and is terminally ill. He arrives at the family home still under the influence of drugs and alcohol from heavy partying the night before, which his father notices and is furious about, telling Dexter he will ban him from visiting again if he keeps it up. Also, his mother appears very unimpressed with the nature of his television show and reveals that she no longer believes he is a nice man. On the same day, Emma goes out on a date with Ian. Although there appears to be no romantic spark between them, she knows he means well and so they continue to date anyway.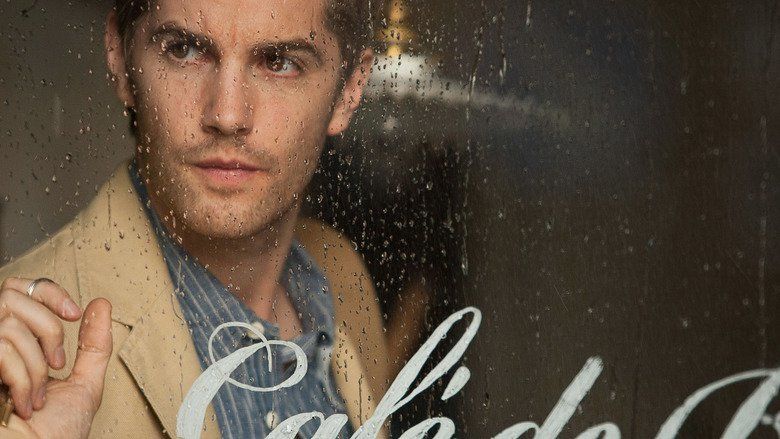 By 1995, Emma is now a school teacher and has moved in with Ian. However, she grows more and more irritated with him because of his lack of ambition and failure to contribute to maintaining their household. Dexter is the presenter of another television show, which isn't doing so well, making him "the most annoying man on telly". On 15 July 1996, he and Emma meet for dinner. He turns up high on cocaine, leaves the table every ten minutes, flirts with another woman down the hall, and insults Emma. She storms off and, out in the street, decides that they must break off their friendship due to them outgrowing each other. She tells him that although she loves him, she no longer likes him anymore.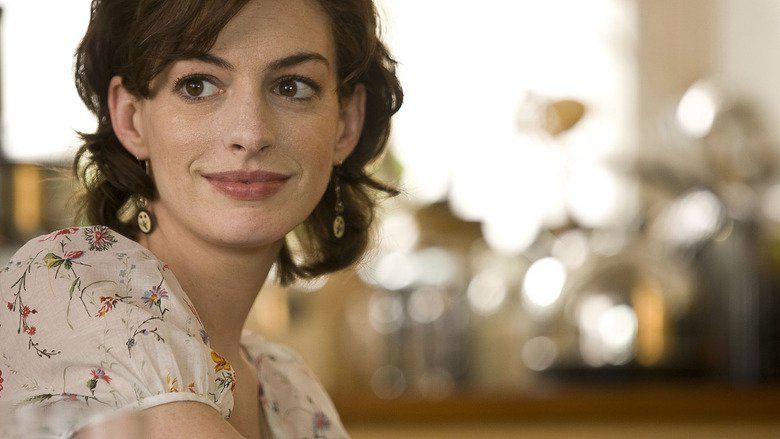 Two years later, Dexter's television career has gone into a steep decline because he is 32 years old and television executives prefer presenters in their early 20s. Meanwhile, Emma and Ian have split up and she becomes a published author of children's books. By 1999, Dexter is in a long-term relationship with Sylvie. On 15 July 2000, Emma's former university roommate and Dexter's old best friend get married, and both Emma and Dexter are invited to the wedding. There, Dexter receives a job offer from Calum, his old roommate who has since become a multimillionaire from owning a chain of organic food restaurants. Dexter and Emma leave the party to talk on the rooftop, where he tells her about Sylvie, who is now his fiancée, and is on his way to becoming a father. Emma tries to hide the fact that she is upset and they share a very brief but meaningful kiss.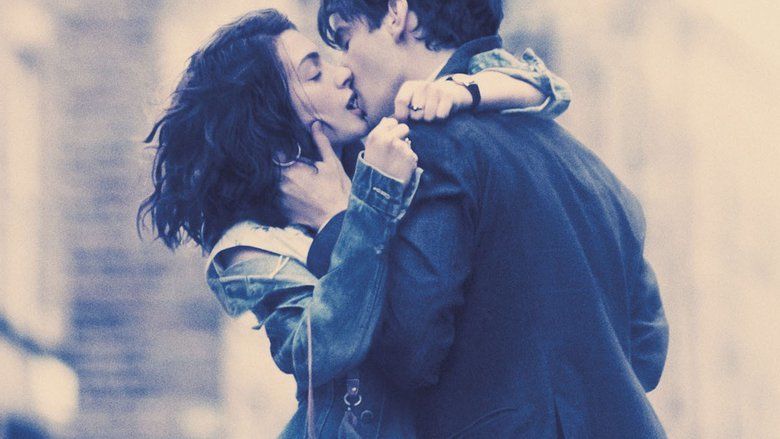 By 2001, Dexter is a father but later learns that Sylvie is having an affair with Calum and they divorce. Two years pass and Emma has moved to Paris, where Dexter visits her on 15 July in the hope that they will get together again, this time for good. It is revealed that they had a one-night stand after his marriage to Sylvie broke down. However, Emma reveals that she has a new boyfriend (Sébastien Dupuis), a French musician who plays piano in a jazz band. Smitten with Emma but taken aback by the revelation that she has moved on, Dexter decides to leave. Suddenly, she has second thoughts and chases after him, exclaiming that she thought she had gotten rid of him. He promises to never hurt, lie to or cheat on her, and they share a passionate kiss and finally start a full relationship together.
Emma and Dexter become engaged in 2004 and eventually marry. Parlaying his restaurant experience into a new career, Dexter opens his own cafe in England, which proves to be very lucrative, and he and Emma start trying to have their own baby. However, they are unsuccessful and become frustrated with one another. On 15 July 2006 (the scene from the very beginning of the movie), Emma is hit by a truck while riding her bicycle out of a blind alley, and she dies. Dexter becomes inconsolable and self-destructive, and is particularly desolate each year on their day. Over the years, he gets support from his ex-wife, their daughter Jasmine, his widowed father, and even Ian, who also mourns Emma every year. Ian has since married and had children, but he visits Dexter and tells him that Emma was never the same with him as she was with Dexter, that she "lit up" whenever Dexter was around, and that "she made you decent and you made her so happy".
On 15 July 2011, Dexter visits Arthur's Seat in Scotland with Jasmine. The movie flashbacks to 1988 when they met and reveals they spent their day together at the same place. At the top, Dexter and Emma promise to always be best friends.
The film is a co-production between Random House Films and Focus Features. Film4 Productions is co-financing.
Actress Anne Hathaway said she was clandestinely given the script as the film was set in the United Kingdom and director Scherfig wasn't looking for any American actresses for the part. Hathaway flew to London for a meeting with Scherfig to explain why she should get the part. Hathaway later said it was "the worst meeting of my life... I was just inarticulate", but on leaving Hathaway wrote out a list of songs for Scherfig to listen to, saying, "I clearly didn't communicate to you what I needed to today. But I think these songs can do it for me." Scherfig did listen to them, which led to Hathaway getting the part.
Principal photography commenced in July 2010. Filming took place on location in Scotland, England and France. The production filmed in Edinburgh, the city where Dexter and Emma first meet, in August 2010. Various landmark locations, including Arthur's Seat, were used. Production then moved to London. Parliament Hill Lido in north London was used for scenes in which Emma, of varying ages, swims. Filming took place inside a house in Granville Road in Stroud Green for scenes involving Jim Sturgess and Romola Garai. Scenes in the shop and cafe were filmed at Leila's shop and cafe on Arnold Circus, close to Brick Lane in the East End. UK railway Station filming took place at Ridgmont Station on the Bedford to Bletchley Marston Vale Line. Filming in France took place in Dinan and Dinard, a town close by to St. Malo, in the Brittany region. A seaside club was turned into the Café Paradis, designed to ape Greek themes.
The film is ranked as "rotten" on Rotten Tomatoes with a 36% positive approval rating (only 51 out of 140 critics gave positive reviews), with the consensus stating "Despite some fresh narrative twists, One Day lacks the emotion, depth, or insight of its bestselling source material". CinemaScore polls reported that the average grade moviegoers gave the film was a "B-" on an A+ to F scale.
Betsey Sharkey of the Los Angeles Times called it a "heartbreaking disappointment of a film" while Peter Howell of the Toronto Star said "Long before the credits roll, you may find yourself wishing your life could flash before your eyes, to end the monotony of this relentless turning of calendar pages." In contrast, Roger Ebert said "One Day has style, freshness, and witty bantering dialogue." Anne Hathaway's Yorkshire accent in the role of Emma has been widely regarded as subpar. Newspaper columnist Suzanne Moore, reviewing the film on BBC Radio 4's Front Row, said the accents were "all over the shop". Moore went on to say, "Sometimes she's from Scotland, sometimes she's from New York, you just can't tell".