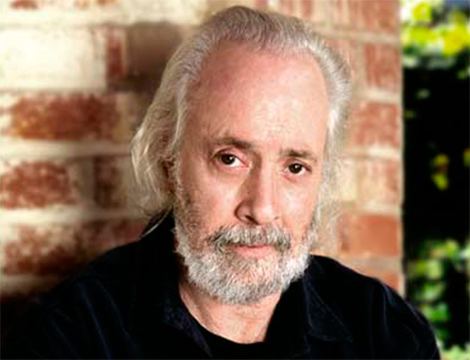 Towne is the author of many notable film scripts, including Chinatown (1974), for which he received an Academy Award; its sequel, The Two Jakes (1990); the Oscar-nominated screenplays The Last Detail and Shampoo; as well as the first two Mission: Impossible films. Towne has also a "stellar reputation" in the motion-picture industry as an uncredited script doctor, having worked in this capacity on The Godfather, Bonnie and Clyde, The Parallax View, The Rock and on dozens of other Hollywood films.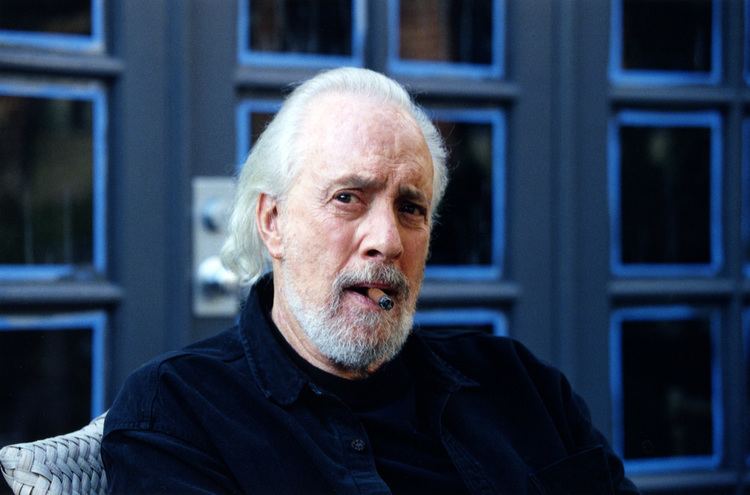 After working for years on a script of Greystoke: The Legend of Tarzan, Lord of the Apes (1984), he grew dissatisfied with the production and credited his dog, P.H. Vazak, with the script. Vazak became the first dog nominated for an Oscar for screenwriting, but he did not fetch the award.
Towne co-wrote the film 8 Million Ways to Die using the alias David Lee Henry. Towne also wrote and directed Personal Best (1982), a fictional drama of female track-and-field athletes, and Without Limits (1998), a biopic based on the life of distance runner Steve Prefontaine. His crime story Tequila Sunrise (1988) co-starred Mel Gibson as a reformed cocaine dealer and Kurt Russell as a detective, with Michelle Pfeiffer as a woman who becomes romantically involved with both. Towne told The New York Times that Tequila Sunrise is "a movie about the use and abuse of friendship."
A project Towne had long sought to bring to the screen came to fruition in 2006 with Ask the Dust, a romantic period piece set in Los Angeles based on the acclaimed novel by John Fante and starring Colin Farrell and Salma Hayek. Towne had found the novel while researching Chinatown, looking for material that would honestly describe that particular era of Los Angeles. He became so entranced by the book that he arranged to meet with its author—himself a screenwriter—in person. "I was an unknown," Towne said. "I hadn't written anything of note." But Fante greeted the young fan with accusations like "What makes you think you're any kind of judge of my work?" Ask the Dust received mixed reviews and failed at the box office. The film was entered into the 28th Moscow International Film Festival.
Towne has framed several of his signature films as elaborate melodramas. He told The New York Times "I think melodrama is always a splendid occasion to entertain an audience and say things you want to say without rubbing their noses in it," he says. "With melodrama, as in dreams, you're always flirting with the disparity between appearance and reality, which is a great deal of fun. And that's also not unrelated to my perception of my life working in Hollywood, where you're always wondering, 'What does that guy really mean?'"
In 2006, Towne was the subject of artist Sarah Morris's film, Robert Towne. Morris describes him as an "elliptical figure" whose career exemplifies a certain characteristic mode of working in the film industry, marked by collaboration, shared or changing roles. Morris's 19,744-square-foot (1,834.3 m2) painting installation in the lobby of the Lever House in Manhattan, commissioned by the Public Art Fund, was also titled "Robert Towne".
Robert Towne expressed his disappointment in The Two Jakes in many interviews. He told writer Alex Simon "In the interest of maintaining my friendships with Jack Nicholson and Robert Evans, I'd rather not go into it, but let's just say The Two Jakes wasn't a pleasant experience for any of us. But, we're all still friends, and that's what matters most."
In a November 5, 2007 interview with MTV, Jack Nicholson claimed that Towne had written the part of Gittes specifically for him. In the same interview, Nicholson also said that Towne had conceived Chinatown as a trilogy, with the third film set in 1968 and dealing in some way with Howard Hughes. However, Towne says he "does not know how that got started" and denies there was any trilogy planned.
Towne has also written for television, including an acclaimed episode of the 1962-1963 CBS anthology series The Lloyd Bridges Show entitled "My Daddy Can Beat Your Daddy," with starring roles for Jeff Bridges and Gary Lockwood. He joined the writing staff of the final season of Mad Men (credited as consulting producer).
On occasion, Towne has taken the role of performer, as in 1960's Roger Corman sci-fi film Last Woman on Earth, which Towne also wrote. He also starred in the Corman film Creature From the Haunted Sea. In 2008, Towne was the subject of the documentary short film "Robert Towne", by artist Sarah Morris.
Towne's parentage was Romanian on his mother's side, Russian on his father's; the family was Jewish. He grew up in San Pedro, Los Angeles, the son of Helen and Lou Schwartz. His father ran a ladies clothing shop called the Towne Smart Shop, and changed the family name to Towne. Lou then moved into real estate and moved his family to the affluent Rolling Hills, a gated community in Palos Verdes, where Robert attended Chadwick School. He graduated from Pomona College in Claremont, California.
Robert has a brother Roger, who is six years younger. He is married to Luisa Gaule. His former father-in-law is late actor John Payne, star of the western series, The Restless Gun. Towne's daughter (with actress Julie Payne) is Katharine Towne. He is a former father-in-law of Charlie Hunnam.
Personal Best (1982) - Also Producer
Tequila Sunrise (1988)
Without Limits (1998)
Ask the Dust (2006)
Roads of Asgard (2009) (video short)
Last Woman on Earth (1960)
The Lloyd Bridges Show (1963–64) (TV series) - episodes "A Personal Matter", "My Daddy Can Lick Your Daddy"
Breaking Point (1964) (TV series) - episode: "So Many Pretty Girls, So Little Time"
The Outer Limits (1964) (TV series) - episode: "The Chameleon"
The Tomb of Ligeia (1964)
The Man from UNCLE (1964) (TV series) - episode: "The Dove Affair"
Bonnie and Clyde (1967) (credited as 'special consultant')
Villa Rides (1968)
Drive, He Said (1971) (uncredited)
Cisco Pike (1972) (uncredited)
The New Centurions (1972) (uncredited)
The Godfather (1972) (uncredited)
The Last Detail (1973)
Chinatown (1974)
The Parallax View (1974) (uncredited)
The Yakuza (1974)
Shampoo (1975)
The Missouri Breaks (1976) (uncredited)
Marathon Man (1976) (uncredited)
Orca (1977) (uncredited)
Heaven Can Wait (1978) (uncredited)
Reds (1981) (uncredited consultant)
Deal of the Century (1983) (uncredited)
Swing Shift (1984) (uncredited)
Greystoke: The Legend of Tarzan, Lord of the Apes (1984)(as P.H. Vazak)
8 Million Ways to Die (1986) (uncredited)
Tough Guys Don't Dance (1987) (uncredited)
Frantic (1988) (uncredited)
The Two Jakes (1990)
Days of Thunder (1990)
The Firm (1993)
Love Affair (1994)
Crimson Tide (1995) (uncredited)
Mission: Impossible (1996)
Mission: Impossible 2 (2000)
Last Woman on Earth (1960) (as Edward Wain)
Creature from the Haunted Sea (1961) (as Edward Wain)
The Young Racers (1963) - assistant director
I Flew a Spy Plane Over Russia (1962) - script for Roger Corman
In 2011, Towne was announced as writer-director of The 39 Steps, a proposed remake of the 1935 film directed by Alfred Hitchcock. The British producer Graham King revealed that he had hired Towne to write a remake of The Battle of Britain in a December 2011 interview.
In the book Fifty Filmmakers, journalist Andrew J. Rausch argues, "There is a strong case to be made that Robert Towne is the most gifted scribe ever to write for film. There can be little doubt that he is one of the finest ever."
Awards
Academy Award
1974: Nominated, Best Adapted Screenplay, The Last Detail
1975: Won, Best Original Screenplay, Chinatown
1976: Nominated, Best Original Screenplay, Shampoo
1985: Nominated, Best Adapted Screenplay, Greystoke: The Legend of Tarzan
BAFTA Award
1975: Won, Best Screenplay, The Last Detail and Chinatown
Golden Globe Award
1975: Won, Best Screenplay - Motion Picture, Chinatown
Edgar Award
1975: Won, Best Motion Picture, Chinatown (Author)
Writers Guild of America Award
1997: Laurel Award for Screenwriting Achievement
Nantucket Film Festival
2015: Screenwriters Tribute Award