6.8

/

10

Alchetron

6.8

Rate This





Genre

Drama, Western


Duration




Country

United States






Director

Arthur Penn


Initial DVD release

November 8, 2005




Writer

Thomas McGuane


Language

English







Release date

May 18, 1976 (1976-05-18)




Genres

Western, Action Film, Adventure Film, Drama film, Revisionist Western




Cast

Marlon Brando (Robert Clayton), Jack Nicholson (Tom Logan), Randy Quaid (Tittle Tod), Kathleen Lloyd (Jane Braxton), Frederic Forrest (Cary), Harry Dean Stanton (Calvin)


Similar movies

Money Train

,

Man of the West

,

Alive or Preferably Dead

,

Gunday

,

Wyoming Mail

,

Robbery



The missouri breaks trailer
The Missouri Breaks is a 1976 American western film starring Marlon Brando and Jack Nicholson. The film was directed by Arthur Penn, with supporting performances by Randy Quaid, Harry Dean Stanton, Frederic Forrest, John McLiam and Kathleen Lloyd. The score was composed by John Williams.
Contents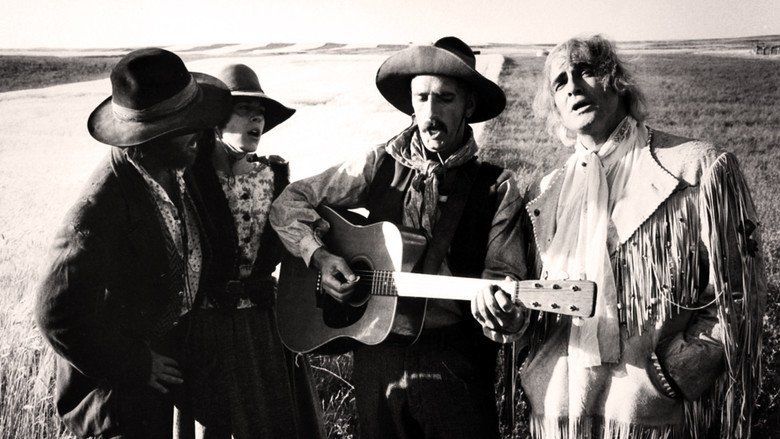 The title of the movie refers to a forlorn and very rugged area of north central Montana, where over eons the Missouri River has made countless deep cuts or "breaks" in the land.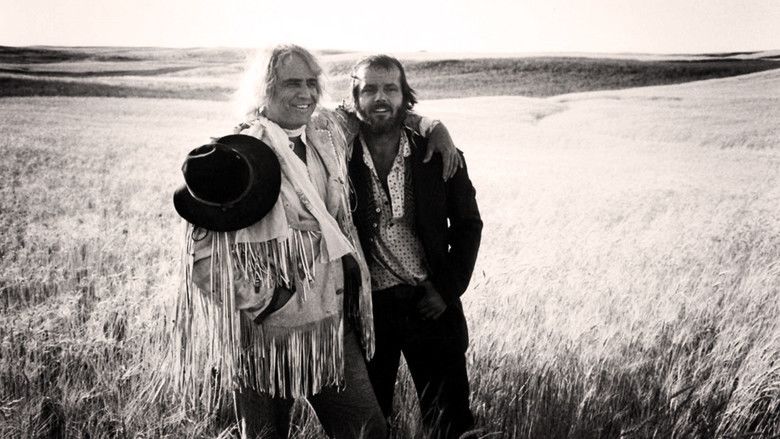 The missouri breaks bathtub scene
Plot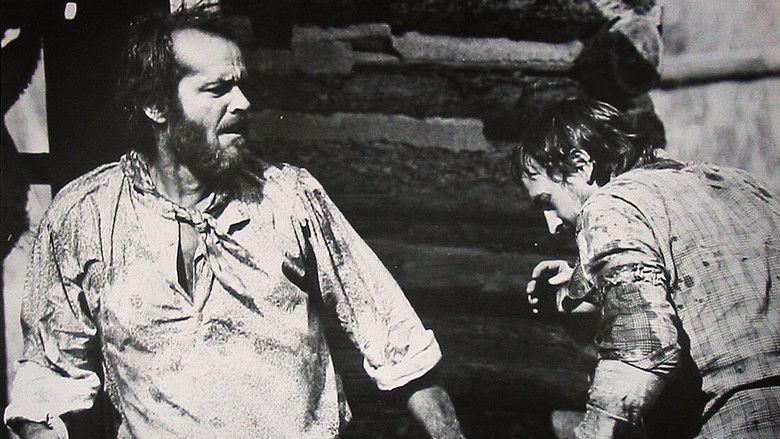 Tom Logan is a rustler experiencing hard times. He and his gang are particularly upset by the hanging of a friend by Braxton, a land baron who takes the law into his own hands.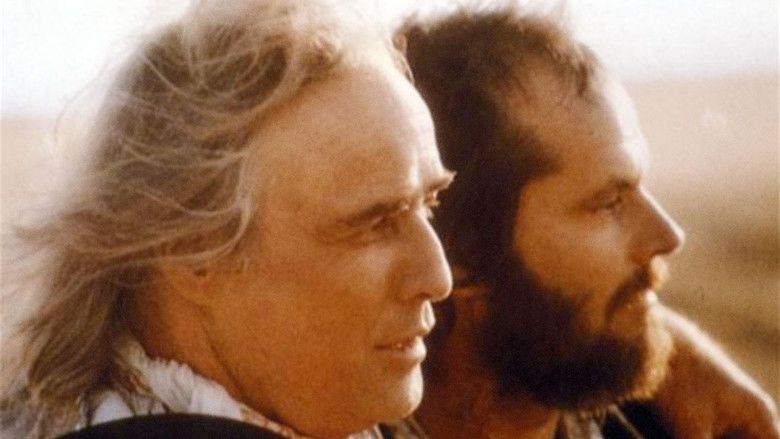 Logan's men pull off a daring train robbery, only to lose much of the money. They decide to seek vengeance against Braxton by killing his foreman Pete Marker and by buying a small property close to Braxton's ranch, then rustling his stock. First the gang, without Logan, rides off across the Missouri River and north of the border to steal horses belonging to the North West Mounted Police. In their absence, Logan plants crops and enters into a relationship with Braxton's virginal daughter, Jane.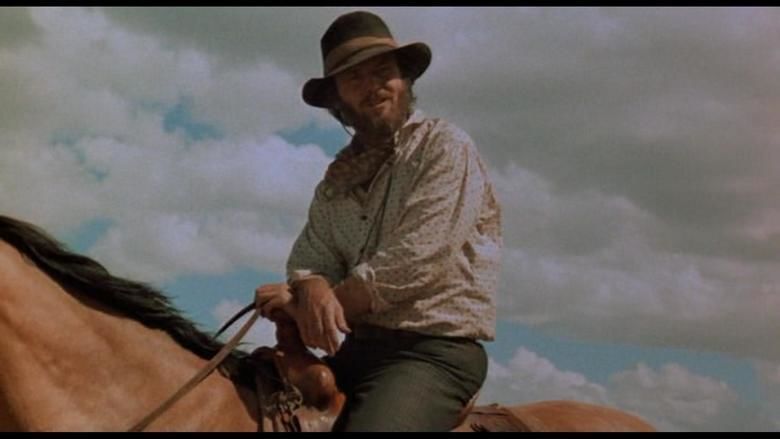 Braxton is obsessed with both his rustling problem and his daughter. He sends for Robert E. Lee Clayton, a notorious "regulator" who, for a price, will take care of rustlers personally. Clayton arrives with a fancy wardrobe, a perfumed scent, an Irish brogue and a Creedmoor rifle (a Model 1859 Sharps rifle) with which he is deadly accurate from a very long distance.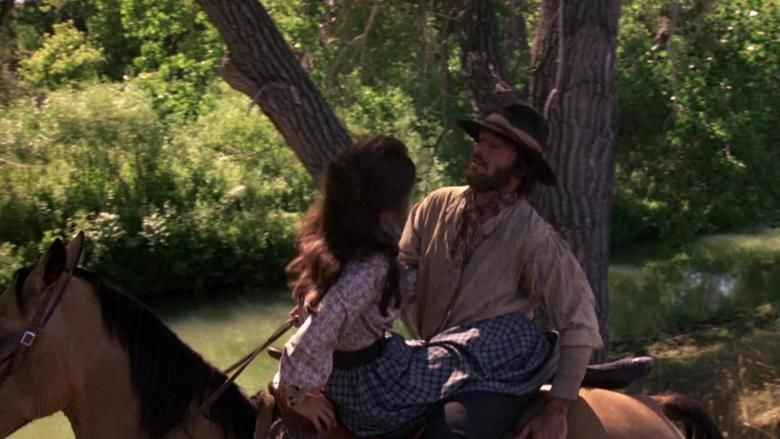 Quickly suspicious of Logan, who doesn't strike him as a farmer, Clayton dons a variety of disguises and begins to pick off Logan's gang, one by one. Identifying himself as "Jim Ferguson," he kills Logan's young friend Little Tod by dragging him with a rope through the raging Missouri.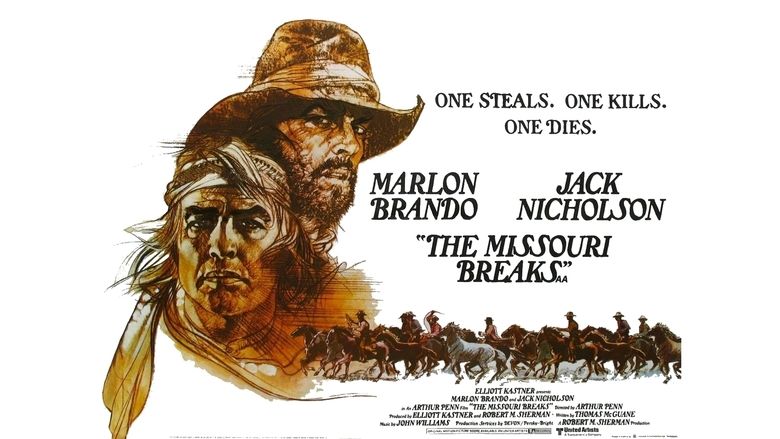 Clayton spies on Logan with binoculars and taunts Braxton about his daughter's affair with a horse thief. Braxton attempts to discharge him but Clayton is determined to finish what he starts. He amuses himself by shooting two more of Logan's partners, Cary and Cy, from a distance and then by wearing a "granny" dress while brutally killing Logan's closest friend, Cal, with a handmade weapon.
Logan knows it's kill or be killed. He also wants vengeance against Braxton for having hired the regulator in the first place, despite his feelings for Jane. One night after a campfire goes dark with Clayton serenading his horse, Logan slits his throat. He then comes after Braxton, who has lost his mind — perhaps having suffered a stroke — as well as losing his daughter. Braxton pulls a weapon on Logan, but is himself shot in the chest.
Logan abandons his farm and packs up to leave. He acknowledges to Jane the possibility that they can renew their relationship another time, another place.
Cast
Marlon Brando as Robert E. Lee Clayton
Jack Nicholson as Tom Logan
Randy Quaid as Little Tod
Kathleen Lloyd as Jane Braxton
Frederic Forrest as Cary
Harry Dean Stanton as Cal
John McLiam as David Braxton
John P. Ryan as Cy (credited as John Ryan)
Sam Gilman as Hank Rate
Steve Franken as Lonesome Kid
Richard Bradford as Pete Marker
James Greene as Hellsgate rancher
Luana Anders as Rancher's wife
Danny Goldman as Baggage clerk
Hunter von Leer as Sandy
Production
In a May 24, 1976 Time magazine interview it was revealed that Brando "changed the entire flavor of his character — a bounty hunter called Robert E. Lee Clayton — by inventing a deadly hand weapon resembling both a harpoon and a mace that he uses to kill. He said, "I always wondered why in the history of lethal weapons no one invented that particular one. It appealed to me because I used to be very expert at knife throwing."
Principal photography began on June 23, 1975. Jack Nicholson was the first actor to arrive on location with director Arthur Penn, the cast, and the crew. During the second week of filming in Nevada City, intermittent rain showers hit the area, which made the entire cast and crew more bedraggled than the script called for. More than 80 extras were used for area scenes, most of them were local people and children. A narrow-gauge car was lost for a week while on route from Chama, New Mexico to Harrison, which arrived after being held in Salt Lake City for interstate transportation permits. A scene which required the car was filmed on a trestle, four miles from Harrison on the abandoned Red Bluff Railroad. After filming was completed there, the cast and crew went on to Virginia City. In mid-July, Marlon Brando arrived in Montana to began filming in Billings on a ranch near the city.
In August, while filming a scene on The Yellowstone River that requires the two main characters on horses and crossing the river, one of the horses named Jug drowned accidentally while in the water. In question, the film's production executive said Jug died of shock when he was in the water. He explained that the horse hit a (submerged?) car body with one hoof and had a heart attack. An investigation was required, and the authorities came to the conclusion that it was an accident. But according to a spokesman for the Billings Humane Society, the sheriff's investigation was unsatisfactory. The set was closed for a couple of weeks to everyone and there was no discrimination involved. After the horse's drowning and several others were injured, including one by American Humane Association-prohibited tripwire, this film was placed on the AHA's "unacceptable" list. By the end of August, Brando had completed filming and left Montana. Nicholson stayed behind with the crew and cast. Production then headed to Red Lodge for two weeks to complete filming, and it was officially wrapped in mid-September 1975.
The movie was filmed on location in Montana — Billings, Bovey Restorations, Nevada City, Red Lodge, and Virginia City.
Reaction
Coming on the heels of Brando and Nicholson's Oscar-winning turns in The Godfather and One Flew Over the Cuckoo's Nest, the film was highly anticipated, but became a notorious critical and commercial flop.
Vincent Canby's review in the May 20, 1976 New York Times cited "an out-of-control performance" by Brando.
Brando agreed to accept $1 million for five weeks work plus 11.3% of gross receipts in excess of $10 million. Nicholson agreed to accept $1.25 million for ten weeks work, plus 10% of the gross receipts in excess of $12.5 million. (Nicholson later sued producer Elliott Kastner for unpaid wages.)
Despite its two stars, Missouri Breaks reportedly earned a domestic box-office gross of a mere $14 million.
Xan Brooks of The Guardian sees the film as having ripened over the years: "Time has worked wonders on The Missouri Breaks. On first release, Arthur Penn's 1976 western found itself derided as an addled, self-indulgent folly. Today, its quieter passages resonate more satisfyingly, while its lunatic take on a decadent, dying frontier seems oddly appropriate. ...Perhaps for the last time, there is a whiff of method to (Brando's) madness. He plays his hired gun as a kind of cowboy Charles Manson, serene and demonic".
References
The Missouri Breaks Wikipedia
(Text) CC BY-SA
The Missouri Breaks IMDb
The Missouri Breaks themoviedb.org