Full Name

John Howard Payne

Born

May 23, 1912 (

1912-05-23

)

Children

Julie Payne, Kathleen Hope Payne, Thomas John Payne

Movies

Miracle on 34th Street, Kansas City Confidential, Sun Valley Serenade, Silver Lode, Tennessee's Partner




Similar People
John Howard Payne (May 23, 1912 – December 6, 1989) was an American film actor who is mainly remembered from film noir crime stories and 20th Century Fox musical films, and for his leading roles in Miracle on 34th Street and the NBC Western television series The Restless Gun.
Contents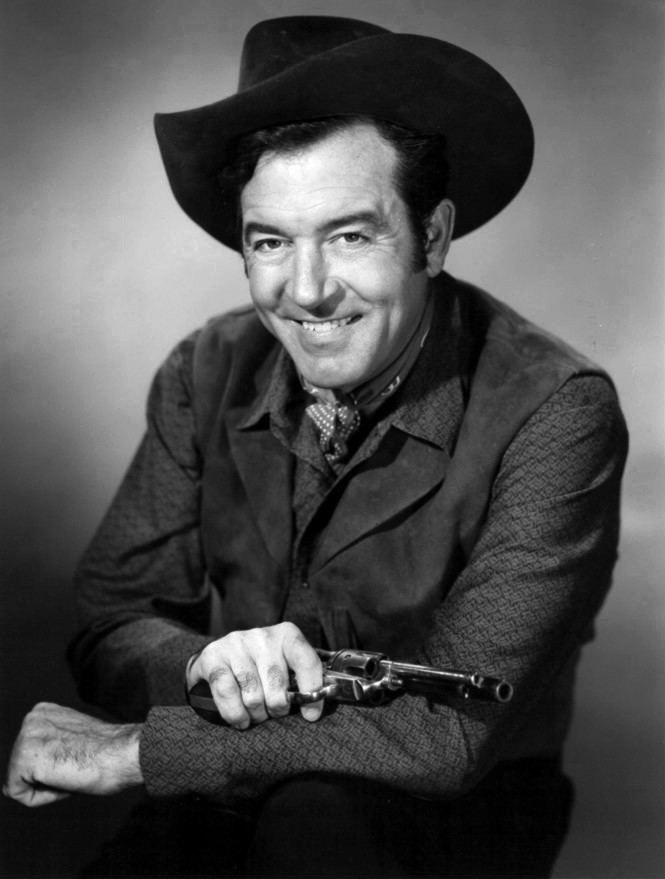 Early Life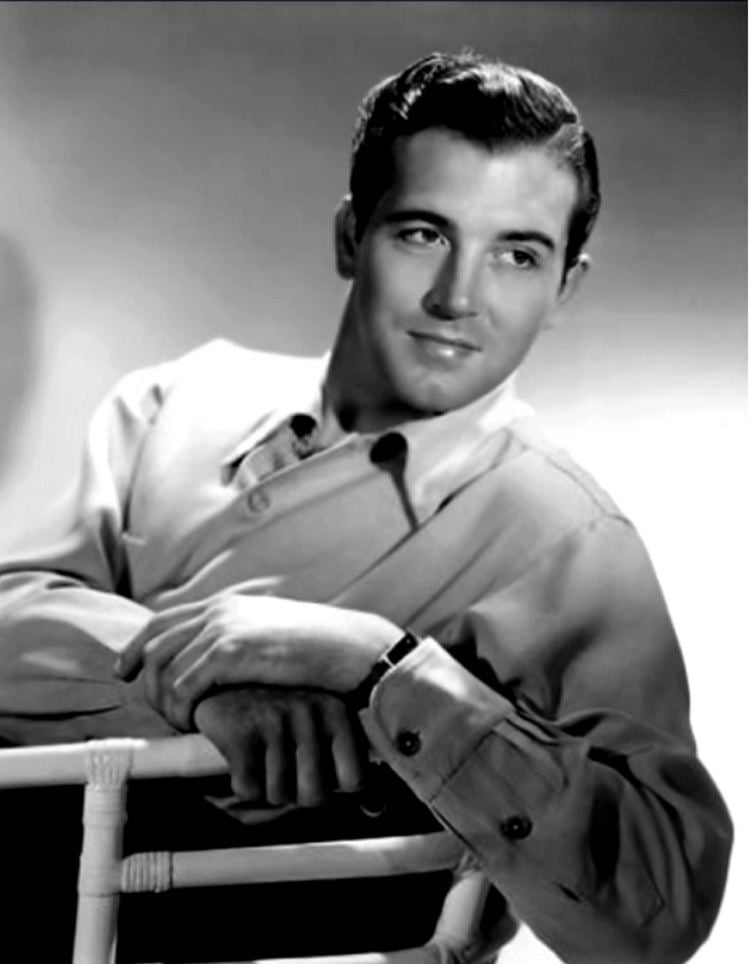 Payne was born in Roanoke, Virginia. His mother, Ida Hope (née Schaeffer), a singer, graduated from the Virginia Seminary in Roanoke and married George Washington Payne, a developer in Roanoke. They lived at "Fort Lewis", an antebellum mansion that became a state historic property but was destroyed by fire in the late 1940s.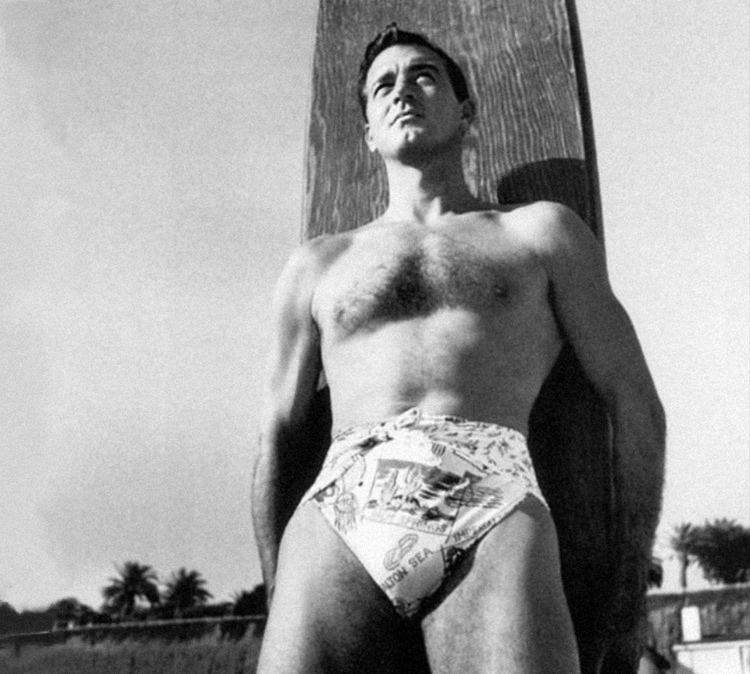 Payne attended prep school at Mercersburg Academy in Mercersburg, Pennsylvania, and then went to Roanoke College in Salem, Virginia. He then transferred to Columbia University in New York City in the fall of 1930. He studied drama at Columbia and voice at the Juilliard School. To support himself, he took on a variety of odd jobs, including wrestling as "Alexei Petroff, the Savage of the Steppes" and boxing as "Tiger Jack Payne".
Stage Actor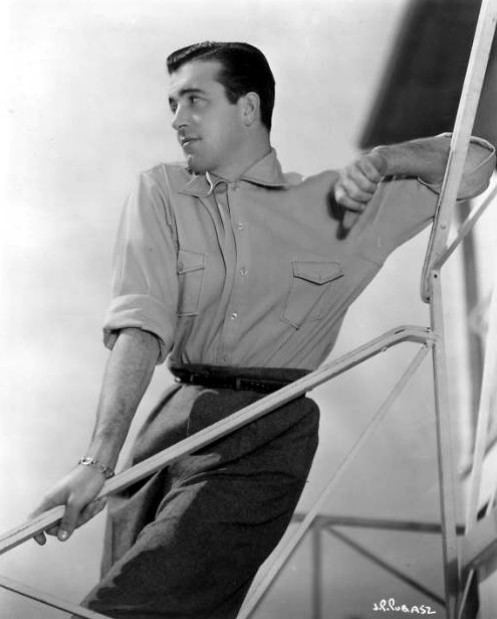 In 1934, a talent scout for the Shubert theaters spotted Payne and gave him a job as a stock player. He appeared in road company productions of Rose Marie and The Student Prince at $40 a week.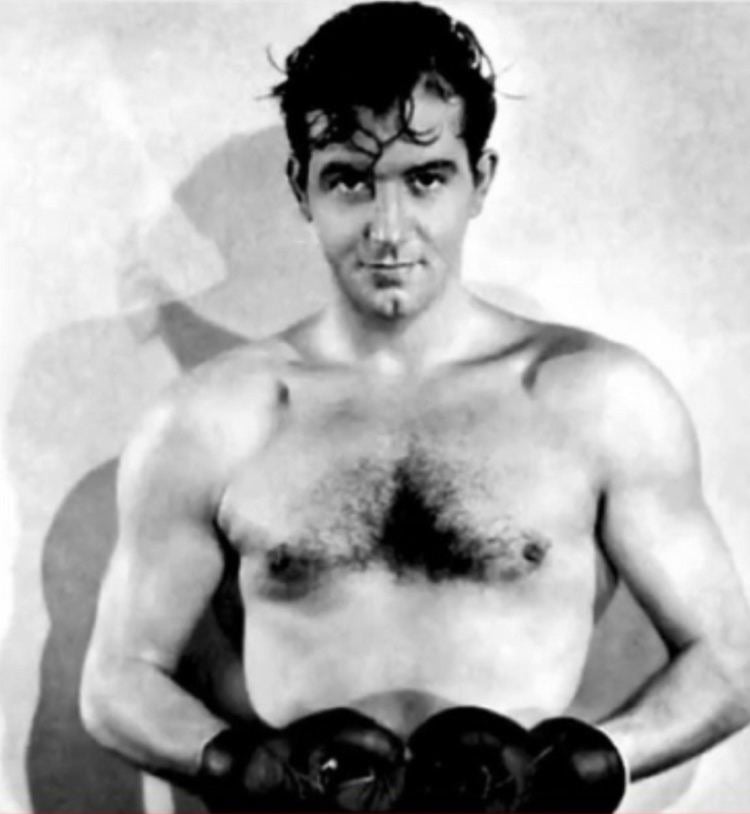 Payne toured with several Shubert Brothers shows, and frequently sang on New York-based radio programs. On Broadway he appeared in the revue At Home Abroad (1935-36) alongside Eleanor Powell and Beatrice Lillie. He understudied for Reginald Gardiner and took over one night. He was seen by Fred Kohlmar of Sam Goldwyn's company and was offered a movie contract.
Early Films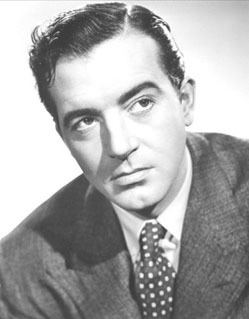 In 1936 he left New York for Hollywood. He tested for a role in Goldwyn's Come and Get It but lost out to Frank Shields. His first role in Goldwyn's Dodsworth (1936) presented him as an affable, handsome character actor.
He had the male lead in Hats Off (1936), an independent B. Goldwyn announced plans to co star him with Miriam Hopkins in The Woman's Touch but the film appears to have not been made. In September 1936 it was announced Goldwyn would not sell half Payne's contract to Columbia and he might be the lead in Women Can Be Wrong.
Payne was third billed in Fair Warning (1937), a "B" at Fox. He was the lead in a low budget film Love on Toast (1937).
Payne was down the cast list for Paramount's College Swing (1938). He then signed a contract with Warner Bros.
Warner Bros
At Warners he had a notable break replacing Dick Powell, who turned down the role, in Garden of the Moon (1938). Warners used Payne as a sort of "back up Dick Powell". He was in Kid Nightingale (1939) and Wings of the Navy (1939). Payne supported Anne Sheridan in Indianapolis Speedway (1939) and starred in a short The Royal Rodeo (1939) and in the Bs King of the Lumberjacks (1940) and Tear Gas Squad (1940).
During this time he returned to Broadway to appear in Abe Lincoln in Illinois (1938-39). Payne was unhappy with his Warner Bros.roles and asked for a release.
20th Century Fox
Payne went over to 20th Century Fox where he appeared in Star Dust (1940). During filming Darryl F. Zanuck offered him a long term contract.
He supported Walter Brennan in Maryland (1940) and John Barrymore in The Great Profile (1940).
Payne was the male lead in the enormously popular Tin Pan Alley (1940) with Alice Faye and Betty Grable. He romanced Faye in The Great American Broadcast (1940), Sonja Henie in Sun Valley Serenade (1941), and Faye in Week-End in Havana (1941).
Fox gave him the chance to do drama in Remember the Day (1941), romancing Claudette Colbert. He was meant to be in Song of the Islands with Grable but when George Raft couldn't get released from Warners Bros to play a marine in the hugely popular To the Shores of Tripoli (1942), Payne stepped in. The film, co starring Maureen O'Hara and Randolph Scott, was hugely popular.
So too was Footlight Serenade (1942) with Grable and Victor Mature, Springtime in the Rockies (1942) with Grable, Iceland (1943) with Henie and especially Hello, Frisco, Hello (1943) with Faye.
During World War II Payne served as a flight instructor in the United States Army Air Corps.
He returned to work at Fox, who put him in The Dolly Sisters (1945) with Grable and June Haver, playing Harry Fox. It was one of Payne's most successful films. Less popular was Wake Up and Dream (1946) with Haver.
Payne was teamed with Maureen O'Hara in Sentimental Journey (1946), a big hit. He was third billed in The Razor's Edge (1946) underneath Tyrone Power and Gene Tierney, Fox's most prestigious film of 1946.
Payne's most familiar role may be his final film for Fox, that of attorney Fred Gailey in the classic holiday favorite Miracle on 34th Street (1947) with Natalie Wood, Maureen O'Hara and Edmund Gwenn. It was another box office success. He was meant to make another with O'Hara, Sitting Pretty (1948) . However in October 1947 he got his release from the studio, despite the contract having another four years to run, which would have bought him $670,000. Payne claimed he was dissatisfied with the roles being offered him.
Payne later said he had asked for his release every week for eight months before he got it. Film historian Jeanine Basinger later wrote that "Fox thought of him [Payne] as a secondary Tyrone Power. They didn't know how to use him."
Freelance Actor
After leaving Fox, Payne attempted to change his image and began playing tough-guy roles in Hollywood films noirs.
He did two noirs at Universal, Larceny (1948), where he played the lead role, and The Saxon Charm (1948) with Robert Montgomery and Susan Hayward. He had the lead in The Crooked Way (1949) for United Artists.
Pine-Thomas Productions
Payne received an offer to star in a Western for Pine-Thomas Productions, a unit that operated out of Paramount Studios. El Paso (1949) was a box office success and Payne went on to make other films for the company including Captain China (1950), an adventure film; Tripoli (1950) set during the Barbary War; and The Eagle and the Hawk (1950), a Western.
He signed a contract to make three more films for Pine Thomas He did Passage West (1951), another Western; and Crosswinds (1951), an adventure film; Caribbean Gold (1952), a pirate film; The Blazing Forest (1952), an adventure story; The Vanquished (1952), a Western.
Payne shrewdly insisted that the films he appeared in be filmed in color and that the rights to the films revert to him after several years, making him wealthy when he rented them to television.
In 1952 he said he got four times the fan mail he did at Fox. "I make fewer pictures now but I make the kind I want to make."
Other Independent Producers
For Edward Small he starred in Kansas City Confidential (1952), a noir; Payne owned 25% of the film. He later worked with Small on Raiders of the Seven Seas (1953), a pirate movie; and 99 River Street (1953) a noir.
Payne did a series of Westerns: Silver Lode (1954), for Benedict Bogeaus; Rails Into Laramie (1955), for Universal; Santa Fe Passage (1955) and The Road to Denver (1955) at Republic; and Tennessee's Partner (1955) for Bogeaus.
In 1955, he paid a $1,000-a-month option for nine months on the Ian Fleming James Bond novel Moonraker (he eventually gave up the option when he learned he could not retain the rights for the entire book series).
He returned to Pine Thomas for a noir, Hell's Island (1956), then did Slightly Scarlet (1956) for Bogeaus. He made Hold Back the Night (1956) for Allied Artists and The Boss (1956) for United Artists, co producing the latter.
He did Rebel in Town (1956) and Hidden Fear (1957) for United Artists. He made one more Pine Thomas, Bailout at 43,000 (1957). In 1957 he optioned the rights for For the Life of Me, the memoir of a newspaper editor but it was not made.
Television
Payne also starred as Vint Bonner, an educated, commonsense gunfighter, in The Restless Gun which aired on the National Broadcasting Company (NBC television network), on Monday evenings from 1957 to 1959, prior to Dale Robertson's western series Tales of Wells Fargo. Dan Blocker, James Coburn, and Don Grady made their first substantive acting forays with Payne on The Restless Gun. On October 31, 1957, as The Restless Gun began airing, Payne guest-starred on The Ford Show, Starring Tennessee Ernie Ford.
Accident
In March 1961, Payne suffered extensive, life-threatening injuries when struck by a car in New York City. His recovery took two years.
In his later roles, facial scars from the accident can be detected in close-ups; he chose not to have them removed. One of Payne's first public appearances during this period was as a guest panelist on the popular CBS (Columbia Broadcasting System) Sunday night game show What's My Line?. In the December 3, 1961 episode, regular panelist Dorothy Kilgallen introduced Payne by saying "He's been in the hospital after a very bad accident. So it's good to see him fit as a fiddle and all in one piece." And regular panelist Bennett Cerf remarked "Good to see you here John. Glad to see you beat that car on Madison Avenue that bumped into you."
Later Career
Payne directed one of his last films, They Ran for Their Lives (1968), and again teamed up with Alice Faye in a 1974 revival of the musical Good News. He also starred in the Gunsmoke episode of "Gentry's Law in 1970.
His final role was in 1975, when he co-starred with Peter Falk and Janet Leigh in the Columbo episode "Forgotten Lady". Later in life Payne, like former Daniel Boone-Davy Crockett series star Fess Parker, became wealthy through real estate investments in southern California.
Personal life
Payne was married to actress Anne Shirley from 1937 to 1942; they had a daughter, Julie Anne Payne. After their divorce, Payne then married actress Gloria DeHaven in 1944; the union produced two children, Kathleen Hope Payne (b. 1945) and Thomas John Payne, before ending in a divorce in 1950. Payne then married Alexandra Beryl "Sandy" Crowell Curtis in 1953, and remained with her until his death.
He was the father-in-law of writer-director Robert Towne, who was married to his oldest daughter Julie until their divorce in 1982.
His name was romantically linked to Eleanor Powell in 1936.
Payne was a Republican and in October 1960 he was one of many conservative notables who drove in the Nixon-Lodge Bumper Sticker Motorcade in Los Angeles.
Death
Payne died in Malibu, California, of congestive heart failure on December 6, 1989, aged 77. His ashes were scattered into the Pacific Ocean.
He has two stars on the Hollywood Walk of Fame, in motion pictures and television.
Filmography
Actor
1976
Hunter (TV Series)
- The Chand is Burning
1975
Columbo (TV Series)
as
Ned Diamond
- Forgotten Lady (1975) - Ned Diamond
1971
Cade's County (TV Series)
as
Clement Stark
- Requiem for Miss Madrid (1971) - Clement Stark
1970
Gunsmoke (TV Series)
as
Amos Gentry
- Gentry's Law (1970) - Amos Gentry
1968
The Name of the Game (TV Series)
as
Russ (FBI Agent)
- Fear of High Places (1968) - Russ (FBI Agent)
1968
They Ran for Their Lives
as
Bob Martin
1962
The Dick Powell Theatre (TV Series)
as
James J. Fitts
- Borderline (1962) - James J. Fitts
1955
General Electric Theater (TV Series)
as
Father Gerringer / Jingles
- The Little Hours (1962) - Father Gerringer
- Lash of Fear (1955) - Jingles
1960
O'Conner's Ocean (TV Movie)
as
Tom O'Conner
1957
The Restless Gun (TV Series)
as
Vint Bonner / Gene Baroda / Jebediah Bonner / ...
- The Hill of Death (1959) - Vint Bonner
- A Very Special Investigator (1959) - Vint Bonner
- The Englishman (1959) - Vint Bonner
- The Cavis Boy (1959) - Vint Bonner
- A Trial for Jenny May (1959) - Vint Bonner
- Ride with the Devil (1959) - Vint Bonner
- Lady by Law (1959) - Vint Bonner
- Mme. Brimstone (1959) - Vint Bonner
- Code for a Killer (1959) - Vint Bonner
- One on the House (1959) - Vint Bonner
- Four Lives (1959) - Vint Bonner
- The Pawn (1959) - Vint Bonner
- Incident at Bluefield (1959) - Vint Bonner
- The Sweet Sisters (1959) - Vint Bonner
- Dead Man's Hand (1959) - Vint Bonner
- Ricochet (1959) - Vint Bonner
- Melany (1959) - Vint Bonner
- The Last Grey Man (1959) - Vint Bonner
- The Dead Ringer (1959) - Vint Bonner / Gene Baroda
- Better Than a Cannon (1959) - Vint Bonner
- Blood of Courage (1959) - Vint Bonner
- The Lady and the Gun (1959) - Vint Bonner
- Shadow of a Gunfighter (1959) - Vint Bonner
- The Painted Beauty (1959) - Vint Bonner
- The Way Back (1958) - Vint Bonner
- A Bell for Santo Domingo (1958) - Vint Bonner
- Peligroso (1958) - Vint Bonner
- Multiply One Boy (1958) - Vint Bonner
- Take Me Home (1958) - Vint Bonner
- No Way to Kill (1958) - Vint Bonner
- Remember the Dead (1958) - Vint Bonner
- Tomboy (1958) - Vint Bonner
- Bonner's Squaw (1958) - Vint Bonner
- The Nowhere Kid (1958) - Vint Bonner
- Thunder Valley (1958) - Vint Bonner
- Mercyday (1958) - Vint Bonner
- Day of the Dragon (1958) - Vint Bonner
- Jebediah Bonner (1958) - Vint Bonner / Jebediah Bonner
- Gratitude (1958) - Vint Bonner
- The Peddler (1958) - Vint Bonner
- The Manhunters (1958) - Vint Bonner
- More Than Kin (1958) - Vint Bonner
- The Gold Star (1958) - Vint Bonner
- Hiram Grover's Strike (1958) - Vint Bonner
- The Torn Flag (1958) - Vint Bonner
- The Battle of Tower Rock (1958) - Vint Bonner
- The Outlander (1958) - Vint Bonner
- Aunt Emma (1958) - Vint Bonner
- The Crisis at Easter Creek (1958) - Vint Bonner
- The Whip (1958) - Vint Bonner
- The Suffragette (1958) - Vint Bonner
- The Hand Is Quicker (1958) - Vint Bonner
- Sheriff Billy (1958) - Vint Bonner
- Woman from Sacramento (1958) - Vint Bonner
- A Pressing Engagement (1958) - Vint Bonner
- Imposter for a Day (1958) - Vint Bonner
- Hornitas Town (1958) - Vint Bonner
- Quiet City (1958) - Vint Bonner
- Hang and Be Damned (1958) - Vint Bonner
- Strange Family in Town (1958) - Vint Bonner
- Friend in Need (1958) - Vint Bonner
- The Coward (1958) - Vint Bonner
- Pilot (1957) - Britt Ponset
- The Gold Buckle (1957) - Vint Bonner
- The Child (1957) - Vint Bonner
- Silver Threads (1957) - Vint Bonner
- Thicker Than Water (1957) - Vint Bonner
- Cheyenne Express (1957) - Vint Bonner
- Man and Boy (1957) - Vint Bonner
- The New Sheriff (1957) - Vint Bonner
- General Gilford's Widow (1957) - Vint Bonner
- Jody (1957) - Vint Bonner
- The Shooting of Jett King (1957) - Vint Bonner
- Jenny (1957) - Vint Bonner
- Rink (1957) - Vint Bonner
- Revenge at Harness Creek (1957) - Vint Bonner
- Trail to Sunset (1957) - Vint Bonner
- Duel at Lockwood (1957) - Vint Bonner
1957
Hidden Fear
as
Mike Brent
1957
Bailout at 43,000
as
Major Paul Peterson
1951
Schlitz Playhouse (TV Series)
as
Britt Ponset / Baro
- The Restless Gun (1957) - Britt Ponset
- Exit (1951) - Baro
- The Name Is Bellingham (1951)
1957
Zane Grey Theatre (TV Series)
as
Clint Belmet
- Until the Man Dies (1957) - Clint Belmet
1956
Rebel in Town
as
John Willoughby
1956
Hold Back the Night
as
Capt. Sam McKenzie
1956
Studio 57 (TV Series)
as
Mike Conner
- Deadline (1956) - Mike Conner
1956
Slightly Scarlet
as
Ben Grace
1955
Tennessee's Partner
as
Tennessee
1955
The Road to Denver
as
Bill Mayhew
1955
Santa Fe Passage
as
Kirby Randolph
1955
Hell's Island
as
Mike Cormack
1954
The Best of Broadway (TV Series)
as
C.K. Dexter Haven
- The Philadelphia Story (1954) - C.K. Dexter Haven
1954
Silver Lode
as
Dan Ballard
1954
Rails Into Laramie
as
Jefferson Harder
1953
Robert Montgomery Presents (TV Series)
as
Lt. Alec Austen
- The Deep Six (1953) - Lt. Alec Austen
1953
99 River Street
as
Ernie Driscoll
1953
The Vanquished
as
Rockwell Grayson
1953
Raiders of the Seven Seas
as
Barbarossa
1952
The Blazing Forest
as
Kelly Hansen
1952
Kansas City Confidential
as
Joe Rolfe
1952
Caribbean
as
Dick Lindsay / Robert MacAllister
1951
Crosswinds
as
Steve Singleton
1951
Passage West
as
Pete Black
1950
Nash Airflyte Theatre (TV Series)
as
Thacker
- A Double-Dyed Deceiver (1950) - Thacker
1950
The Eagle and the Hawk
as
Capt. Todd Croyden
1950
Captain China
as
Charles S. Chinnough aka Captain China
1949
The Silver Theatre (TV Series)
- School for Love (1949)
1949
The Crooked Way
as
Eddie Rice aka Eddie Riccardi
1948
The Saxon Charm
as
Eric Busch
1947
Miracle on 34th Street
as
Fred Gailey
1946
Wake Up and Dream
as
Jeff Cairn
1946
The Razor's Edge
as
Gray Maturin
1946
Sentimental Journey
as
William O. Weatherly
1945
The Dolly Sisters
as
Harry Fox
1943
Hello Frisco, Hello
as
Johnny Cornell
1942
Springtime in the Rockies
as
Dan Christy
1942
Iceland
as
Corporal James Murfin
1942
Footlight Serenade
as
William J. 'Bill' Smith
1942
To the Shores of Tripoli
as
Chris Winters
1941
Remember the Day
as
Dan Hopkins
1941
Week-End in Havana
as
Jay Williams
1941
Sun Valley Serenade
as
Ted Scott
1941
The Great American Broadcast
as
Rix Martin
1940
Tin Pan Alley
as
Skeets Harrigan
1940
The Great Profile
as
Richard Lansing
1940
Tear Gas Squad
as
Bill Morrissey
1940
King of the Lumberjacks
as
James 'Jim' 'Slim' Abbott
1940
Star Dust
as
Ambrose Fillmore / Bud Borden
1939
The Royal Rodeo (Short)
as
Bill Stevens
1939
Kid Nightingale
as
Steve Nelson aka Kid Nightingale
1939
Indianapolis Speedway
as
Eddie Greer
1939
Wings of the Navy
as
Jerry Harrington
1938
Garden of the Moon
as
Don Vincente
1938
College Swing
as
Martin Bates
1937
Love on Toast
as
Bill Adams
1937
Fair Warning
as
Jim Preston (as John Howard Payne)
1936
Hats Off
as
Jimmy Maxwell
1936
Dodsworth
as
Harry (as John Howard Payne)
Producer
1960
O'Conner's Ocean (TV Movie) (producer)
1957
The Restless Gun (TV Series) (executive producer - 77 episodes)
- The Hill of Death (1959) - (executive producer)
- A Very Special Investigator (1959) - (executive producer)
- The Englishman (1959) - (executive producer)
- The Cavis Boy (1959) - (executive producer)
- A Trial for Jenny May (1959) - (executive producer)
- Ride with the Devil (1959) - (executive producer)
- Lady by Law (1959) - (executive producer)
- Mme. Brimstone (1959) - (executive producer)
- Code for a Killer (1959) - (executive producer)
- One on the House (1959) - (executive producer)
- Four Lives (1959) - (executive producer)
- The Pawn (1959) - (executive producer)
- Incident at Bluefield (1959) - (executive producer)
- The Sweet Sisters (1959) - (executive producer)
- Dead Man's Hand (1959) - (executive producer)
- Ricochet (1959) - (executive producer)
- Melany (1959) - (executive producer)
- The Last Grey Man (1959) - (executive producer)
- The Dead Ringer (1959) - (executive producer)
- Better Than a Cannon (1959) - (executive producer)
- Blood of Courage (1959) - (executive producer)
- The Lady and the Gun (1959) - (executive producer)
- Shadow of a Gunfighter (1959) - (executive producer)
- The Painted Beauty (1959) - (executive producer)
- The Way Back (1958) - (executive producer)
- A Bell for Santo Domingo (1958) - (executive producer)
- Peligroso (1958) - (executive producer)
- Multiply One Boy (1958) - (executive producer)
- Take Me Home (1958) - (executive producer)
- No Way to Kill (1958) - (executive producer)
- Remember the Dead (1958) - (executive producer)
- Tomboy (1958) - (executive producer)
- Bonner's Squaw (1958) - (executive producer)
- The Nowhere Kid (1958) - (executive producer)
- Thunder Valley (1958) - (executive producer)
- Mercyday (1958) - (executive producer)
- Day of the Dragon (1958) - (executive producer)
- Jebediah Bonner (1958) - (executive producer)
- Gratitude (1958) - (executive producer)
- The Peddler (1958) - (executive producer)
- The Manhunters (1958) - (executive producer)
- More Than Kin (1958) - (executive producer)
- The Gold Star (1958) - (executive producer)
- Hiram Grover's Strike (1958) - (executive producer)
- The Torn Flag (1958) - (executive producer)
- The Battle of Tower Rock (1958) - (executive producer)
- The Outlander (1958) - (executive producer)
- Aunt Emma (1958) - (executive producer)
- The Crisis at Easter Creek (1958) - (executive producer)
- The Whip (1958) - (executive producer)
- The Suffragette (1958) - (executive producer)
- The Hand Is Quicker (1958) - (executive producer)
- Sheriff Billy (1958) - (executive producer)
- Woman from Sacramento (1958) - (executive producer)
- A Pressing Engagement (1958) - (executive producer)
- Imposter for a Day (1958) - (executive producer)
- Hornitas Town (1958) - (executive producer)
- Quiet City (1958) - (executive producer)
- Hang and Be Damned (1958) - (executive producer)
- Strange Family in Town (1958) - (executive producer)
- Friend in Need (1958) - (executive producer)
- The Coward (1958) - (executive producer)
- The Gold Buckle (1957) - (executive producer)
- The Child (1957) - (executive producer)
- Silver Threads (1957) - (executive producer)
- Thicker Than Water (1957) - (executive producer)
- Cheyenne Express (1957) - (executive producer)
- Man and Boy (1957) - (executive producer)
- The New Sheriff (1957) - (executive producer)
- General Gilford's Widow (1957) - (executive producer)
- Jody (1957) - (executive producer)
- The Shooting of Jett King (1957) - (executive producer)
- Jenny (1957) - (executive producer)
- Rink (1957) - (executive producer)
- Revenge at Harness Creek (1957) - (executive producer)
- Trail to Sunset (1957) - (executive producer)
- Duel at Lockwood (1957) - (executive producer)
1956
The Boss (producer - uncredited)
Writer
-
The Restless Gun (TV Series) (teleplay - 2 episodes, 1957 - 1958) (story - 2 episodes, 1957 - 1958)
- Jebediah Bonner (1958) - (teleplay)
- The Gold Star (1958) - (story)
- The Child (1957) - (story)
- The Shooting of Jett King (1957) - (teleplay)
1955
Hell's Island (uncredited)
1953
99 River Street (uncredited)
1952
Kansas City Confidential (uncredited)
Soundtrack
2017
The Shape of Water (performer: "I Know Why (and So Do You)")
1997
Hidden Hollywood: Treasures from the 20th Century Fox Film Vaults (TV Movie documentary) (performer: "I Can't Begin to Tell You" - uncredited)
1975
Columbo (TV Series) (performer - 1 episode)
- Forgotten Lady (1975) - (performer: "Speak Low" - uncredited)
1974
Fred Astaire Salutes the Fox Musicals (TV Movie documentary) (performer: "You'll Never Know")
1974
The 28th Annual Tony Awards (TV Special) (performer: "You're the Cream in My Coffee")
1959
Perry Como's Kraft Music Hall (TV Series) (performer - 1 episode)
- John Payne, Dorothy Collins, Ivo Robie & Petite Michele (1959) - (performer: "Every Little Movement", "Runnin' Wild", "The Continental", "I Can't Begin to Tell You", "You Say the Sweetest Things (Baby)", "K-K-K-Katy", "Ragtime Cowboy Joe", "It Happened in Sun Valley" - uncredited)
1957
The Restless Gun (TV Series) (performer - 3 episodes)
- Ricochet (1959) - (performer: "Old Folks at Home (Swanee River)" - uncredited)
- The Suffragette (1958) - (performer: "Beautiful Dreamer" - uncredited)
- Silver Threads (1957) - (performer: "Streets of Laredo (Cowboy's Lament)" - uncredited)
1957
The Tennessee Ernie Ford Show (TV Series) (performer - 1 episode)
- John Payne (1957) - (performer: "Dude Cowboy" - uncredited)
1946
Wake Up and Dream (performer: "Give Me the Simple Life", "We're Off to See the Wizard" (1939) (uncredited))
1946
Movieland Magic (Short) (performer: "The Good Old American Way" - uncredited)
1945
The Dolly Sisters (performer: "I Can't Begin to Tell You" (uncredited), "Give Me the Moonlight, Give Me the Girl" (uncredited), "I'm Always Chasing Rainbows", "Arrah Go on, I'm Gonna Go Back to Oregon" (uncredited))
1943
Hello Frisco, Hello (performer: "Hello, Frisco!", "By the Watermelon Vine (Lindy Lou)" - uncredited)
1942
Springtime in the Rockies (performer: "Run, Little Raindrop, Run", "Pan American Jubilee")
1942
Iceland (performer: "There Will Never Be Another You" - uncredited)
1942
Footlight Serenade (performer: "I'm Still Crazy for You", "I'll Be Marching to a Love Song" - uncredited)
1941
Remember the Day (performer: "Pretty Baby" - uncredited)
1941
Week-End in Havana ("Tropical Magic", uncredited) / (performer: "The Ñango (Nyango)" - uncredited)
1941
Sun Valley Serenade (performer: "I Know Why (and So Do You)" (1941) - uncredited)
1941
The Great American Broadcast (performer: "I Take to You", "Where You Are")
1940
Tin Pan Alley ("You Say The Sweetest Things (Baby)" (1940)) / (performer: "You Say The Sweetest Things (Baby)" (1940), "America, I Love You" (1915))
1940
Star Dust (performer: "Secrets in the Moonlight")
1939
The Royal Rodeo (Short) (performer: "Sons of the Plains Are We", "That's the Way to Be a Buckaroo", "The Good Old American Way" - uncredited)
1939
Kid Nightingale (performer: "Dancing with Tears in My Eyes" (1930), "Hark, Hark, the Meadowlark" (1939), "Who Told You I Cared?" (1939), "Mother Machree" (1910), "Listen to the Mockingbird" (1855) - uncredited)
1938
Garden of the Moon (performer: "Garden of the Moon" (1938), "Love Is Where You Find It" (1938), "The Lady on the Two Cent Stamp" (1938), "Confidentially" (1938), "The Girl Friend of the Whirling Dervish" (1938) - uncredited)
1938
College Swing (performer: "I Fall In Love With You Every Day", "What Did Romeo Say To Juliet?")
1937
Love on Toast (performer: "I'd Love to Play a Love Scene")
1936
Hats Off (performer: "Where Have You Been All My Life", "Twinkle, Twinkle Little Star" - uncredited)
Director
1968
They Ran for Their Lives
Self
1985
All-Star Party for 'Dutch' Reagan (TV Special)
as
Self (uncredited)
1974
The Bob Braun Show (TV Series)
as
Self - Actor
- Episode dated 25 April 1974 (1974) - Self - Actor
1974
The 28th Annual Tony Awards (TV Special)
as
Self - Performer
1963
The Mike Douglas Show (TV Series)
as
Self - Co-Host / Self - Guest
- Episode #13.141 (1974) - Self - Guest
- Episode #7.68 (1967) - Self - Guest
- Episode #3.40 (1963) - Self - Co-Host
- Episode #3.39 (1963) - Self - Co-Host
- Episode #3.38 (1963) - Self - Co-Host
- Episode #3.37 (1963) - Self - Co-Host
- Episode #3.36 (1963) - Self - Co-Host
1968
The Merv Griffin Show (TV Series)
as
Self - Guest
- Mamie Van Doren, John Payne, Xavier Cugat, Charo, Ray Stevens, Julie Budd (1968) - Self - Guest
1964
To Tell the Truth (TV Series)
as
Self - Panelist
- Morey Amsterdam, Eva Gabor, Phyllis Newman, John Payne - day 5 (1964) - Self - Panelist
- Morey Amsterdam, Eva Gabor, Phyllis Newman, John Payne - day 4 (1964) - Self - Panelist
- Morey Amsterdam, Eva Gabor, Phyllis Newman, John Payne - day 3 (1964) - Self - Panelist
- Morey Amsterdam, Eva Gabor, Phyllis Newman, John Payne - day 2 (1964) - Self - Panelist
- Morey Amsterdam, Eva Gabor, Phyllis Newman, John Payne - day 1 (1964) - Self - Panelist
1964
The Match Game (TV Series)
as
Self - Team Captain
- Episode #2.153 (1964) - Self - Team Captain
- Episode #2.152 (1964) - Self - Team Captain
- Episode #2.151 (1964) - Self - Team Captain
- Episode #2.150 (1964) - Self - Team Captain
- Arlene Francis & John Payne (1964) - Self - Team Captain
1951
What's My Line? (TV Series)
as
Self - Panelist / Self - Mystery Guest
- Janet Leigh (2) (1961) - Self - Panelist
- Victor Borge & Hedda Hopper (1959) - Self - Panelist
- Ed Sullivan (2) (1958) - Self - Panelist
- John Payne (1951) - Self - Mystery Guest
1960
I've Got a Secret (TV Series)
as
Self - Guest
- Episode dated 26 October 1960 (1960) - Self - Guest
1960
The Garry Moore Show (TV Series)
as
Self
- Kaye Ballard, John Payne, Roberta Sherwood (1960) - Self
1959
Perry Como's Kraft Music Hall (TV Series)
as
Self - Guest
- John Payne, Dorothy Collins, Ivo Robie & Petite Michele (1959) - Self - Guest
1957
The Tennessee Ernie Ford Show (TV Series)
as
Self - Actor / Singer
- John Payne (1957) - Self - Actor / Singer
1957
The Steve Allen Plymouth Show (TV Series)
as
Self - Guest
- NBC Fall Preview (1957) - Self - Guest
1955
Hollywood Preview (TV Series)
as
Self - Actor
- Episode #1.12 (1955) - Self - Actor
1953
The Milton Berle Show (TV Series)
as
Self - Actor
- Episode #6.6 (1953) - Self - Actor
1953
The Name's the Same (TV Series)
as
Self
- John Payne (1953) - Self
1953
The Steve Allen Show presented by Knickerbocker Beer (TV Series)
as
Self
- Episode #1.9 (1953) - Self
1952
All Star Revue (TV Series)
as
Self
- Episode #2.37 (1952) - Self (uncredited)
1952
Death Valley Days (TV Series)
as
Self / Host (1972; 'Call of the West' version)
1951
TV Club (TV Series documentary)
as
Self
- John Payne (1951) - Self
1951
The Saturday Night Revue with Jack Carter (TV Series)
as
Self
- Milton Berle, John Payne (1951) - Self
1950
The Faye Emerson Show (TV Series)
as
Self
- John Payne (1950) - Self
1949
We, the People (TV Series)
as
Self - Actor
- Admiral Richard E. Byrd, John Payne, Don Miller, Harry Stuhldreher, Jim Crowley, Elmer Leyden, H. Allen Smith (1949) - Self - Actor
1944
B-29 Flight Engineer (Documentary short)
as
Lt. Anderson (uncredited)
1943
Screen Snapshots Series 23, No. 1: Hollywood in Uniform (Documentary short)
as
Self
1938
Screen Snapshots Series 18, No. 1 (Documentary short)
as
Self
Archive Footage
2008
Carmen Miranda: That Girl from Rio (Video documentary)
as
Self
1997
Hidden Hollywood: Treasures from the 20th Century Fox Film Vaults (TV Movie documentary)
as
Self
1997
Biography (TV Series documentary)
as
Self
- Sonja Henie: Fire on Ice (1997) - Self
1997
Twentieth Century Fox: The First 50 Years (TV Movie documentary)
as
Self (uncredited)
1995
Century of Cinema (TV Series documentary)
as
Dan Ballard
- A Personal Journey with Martin Scorsese Through American Movies (1995) - Dan Ballard (uncredited)
1990
Hollywood Heaven: Tragic Lives, Tragic Deaths (Video documentary)
1974
Fred Astaire Salutes the Fox Musicals (TV Movie documentary)
as
Self
1959
Frontier Justice (TV Series)
as
Clint Belmet
- Until the Man Dies (1961) - Clint Belmet
- Until the Man Dies (1959) - Clint Belmet
1954
Screen Snapshots: Memories in Uniform (Documentary short)
as
Self
1946
Movieland Magic (Short)
1944
Take It or Leave It
as
Skeets Harrigan (uncredited)
References
John Payne (actor) Wikipedia
(Text) CC BY-SA