7.8

/

10

Alchetron

7.8

Rate This








Genre

Comedy, Romance, Sport




Release date

June 28, 1978 (1978-06-28)

Cast

Warren Beatty

(Joe Pendleton),




Similar movies

Pirates of the Caribbean: At World's End

,

Pulp Fiction

,

Rocky

,

Rocky IV

,

Snatch

,

Rocky V



Heaven can wait 1978 trailer
Heaven Can Wait is a 1978 American fantasy-comedy film co-directed by Warren Beatty and Buck Henry. It was the second film adaptation of Harry Segall's play of the same name, being preceded by Here Comes Mr. Jordan (1941).
Contents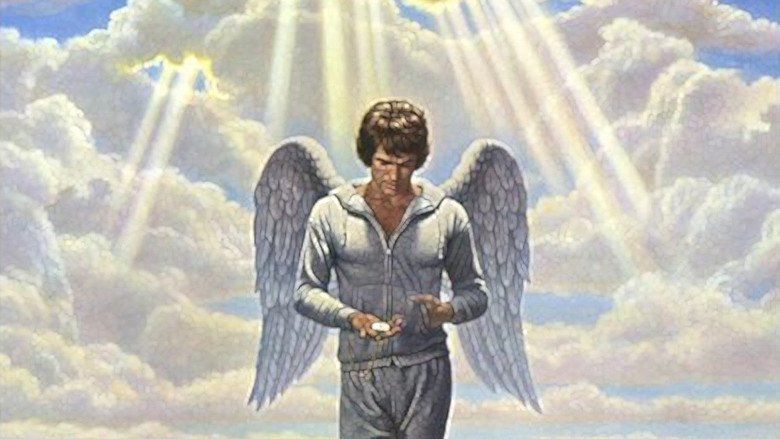 The film was nominated for nine Academy Awards. The cast reunites Beatty with Jack Warden and Julie Christie, who also starred together in the 1971 McCabe & Mrs. Miller and the 1975 Shampoo, respectively.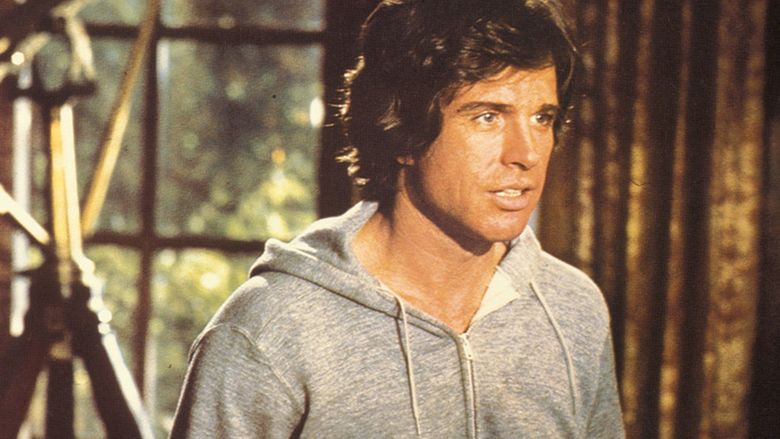 A third film adaptation of the play was done in 2001, titled Down to Earth.
Plot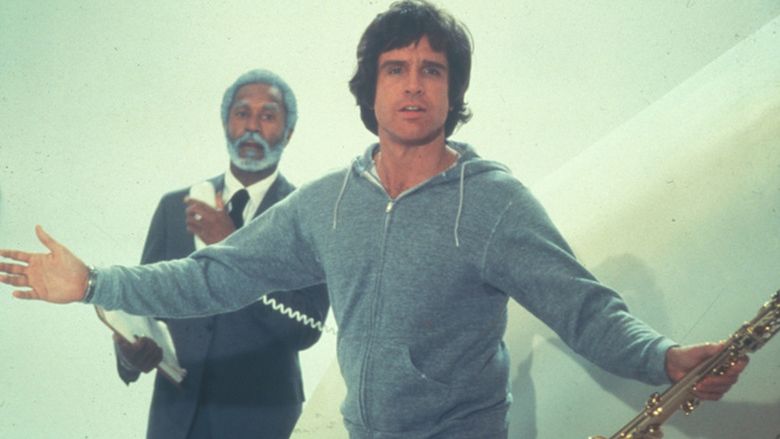 Joe Pendleton, a backup quarterback for the American football team Los Angeles Rams, is looking forward to leading his team to the Super Bowl. While riding his bicycle through the older west side of tunnel one on Kanan-Dume road in Malibu, he collides with a truck. An over-anxious guardian angel, known only as The Escort, on his first assignment plucks Joe out of his body early, in the mistaken belief that his death is imminent, and Pendleton arrives in the afterlife.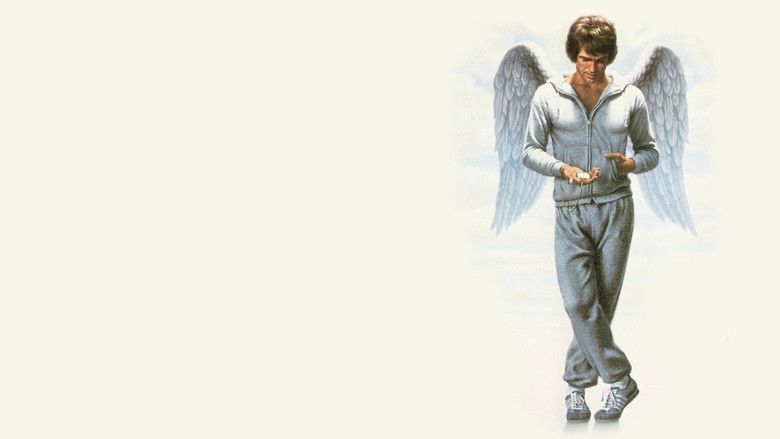 Once there, he refuses to believe that his time was up and, upon investigation, the mysterious Mr. Jordan discovers that he is right: he was not destined to die until much later (10:17 am on March 20, 2025, to be exact). Unfortunately, his body has already been cremated, so a new body must be found. After rejecting several possibilities of men who are about to die, Joe is finally persuaded to accept the body of a millionaire industrialist. Leo Farnsworth has just been drugged and drowned in his bathtub by his cheating gold digger wife Julia Farnsworth and her lover, Farnsworth's personal secretary, Tony Abbott.
Julia and Tony are naturally confused when Leo reappears, alive and well. Leo buys the Los Angeles Rams to lead them to the Super Bowl as their quarterback. To succeed, he must first convince, and then secure the aid of, long-time friend and trainer Max Corkle to get his new body in shape. At the same time, he falls in love with an environmental activist, Betty Logan, who disapproves of the original Farnsworth's policies and actions.
With the Rams about to play in the Super Bowl, the characters all face a crisis. Mr. Jordan informs Farnsworth that he must give up this body as well. Farnsworth resists, but hints to Betty that she might someday meet someone else and should think of him. Julia and Abbott continue their murderous plans, and Abbott shoots Farnsworth dead. The Rams are forced to start another quarterback, Tom Jarrett, in the climactic game. A detective, Lt. Krim, interrogates the suspects while they watch the game on TV. With the help of Corkle, he gets Julia and Abbott to incriminate one another.
After a brutal hit on the field, Jarrett is himself killed. With Mr. Jordan's help, Joe then occupies his final body. He is shown snapping to life in Jarrett's body, then leading the Rams to victory. During the team's post-game celebration, Mr. Jordan removes Joe's memory of his past life and departs. Joe becomes Tom Jarrett and the cosmic balance is restored. The one left crestfallen is Corkle, who understands what really happened. Jarrett bumps into Betty while leaving the stadium. They strike up a conversation, and Betty suddenly experiences a realization who he really is.
Cast
A number of former Los Angeles Rams players have cameo roles in the film, including Deacon Jones, Les Josephson, Jack Snow, Jim Boeke, and Charley Cowan.
In addition to the former players, some well-known sportscasters also appear, playing familiar roles. Bryant Gumbel is seen in the background of one scene on TV, delivering a sportscast. Curt Gowdy and Al DeRogatis can be heard doing the Super Bowl play-by-play commentary. Dick Enberg conducts an abortive post-game interview of Joe Pendleton/Tom Jarrett.
Beatty lobbied hard for Cary Grant to accept the role of Mr. Jordan, going so far as to have Grant's ex-wife, Dyan Cannon, who stars as Julia Farnsworth, urge him to take the part. Although Grant was tempted, he ultimately decided not to end his retirement from filmmaking.
Future game-show host Peter Tomarken appears as a reporter in the film.
Production
Beatty initially wanted Muhammad Ali to play the central character, but because of Ali's continued commitment to boxing, Beatty changed the character from a boxer to an American football player and played it himself. The type of instrument he played was also changed; in Here Comes Mr. Jordan, Pendelton essays "The Last Rose of Summer" on the alto saxophone, while in the 1978 film he plays "Ciribiribin" on a soprano sax. The music during the comic training scene with Joe and the servants at the Farnsworth mansion as well as the later training session with the Rams is Handel's Sonata No. 3 in F Major, performed by Paul Brodie (sopranino saxophone) and Antonin Kubalek (piano). The main theme is the song "Heaven Can Wait" performed by Dave Grusin and the London Symphony Orchestra. Neil Diamond composed a song entitled "Heaven Can Wait" specifically for the film that he thought would be a good theme song, but Beatty declined to use it. The Paul McCartney and Wings song "Did We Meet Somewhere Before?" was also considered for as a theme song for the film, but was eventually ruled out. It later appeared in the Ramones film "Rock and Roll High School" in 1979.
The Super Bowl game (Pittsburgh Steelers vs. the Rams) was filmed during halftime of the San Diego Chargers vs Los Angeles Rams preseason game at the Los Angeles Memorial Coliseum on September 1, 1977. (About a year and a half after the film's release, in January 1980, the Rams and Steelers would meet in real life in Super Bowl XIV.)
Reception
The film currently holds an approval rating of 87% on Rotten Tomatoes from 30 reviews.
Awards and nominations
The film won the Academy Award for Best Art Direction (Art Direction: Paul Sylbert and Edwin O'Donovan; Set Decoration: George Gaines), and was nominated for Best Actor in a Leading Role (Warren Beatty), Best Actor in a Supporting Role (Jack Warden), Best Actress in a Supporting Role (Dyan Cannon), Best Cinematography, Best Director, Best Music, Original Score, Best Picture and Academy Award for Best Adapted Screenplay (Elaine May and Warren Beatty).
American Film Institute Lists
AFI's 100 Years...100 Laughs - Nominated
AFI's 100 Years...100 Passions - Nominated
AFI's 10 Top 10 - Nominated Fantasy Film
References
Heaven Can Wait (1978 film) Wikipedia
(Text) CC BY-SA
Heaven Can Wait (1978 film) IMDb
Heaven Can Wait (1978 film) Rotten Tomatoes
Heaven Can Wait (1978 film) Roger Ebert
Heaven Can Wait (1978 film) themoviedb.org