Cisco Pike is a 1972 drama written and directed by Bill L. Norton. It stars Kris Kristofferson as a musician fallen on hard luck who turns to dealing marijuana as a means of income. The film also stars Karen Black, Harry Dean Stanton, Antonio Fargas, Gene Hackman, Viva, and Texas musician Doug Sahm.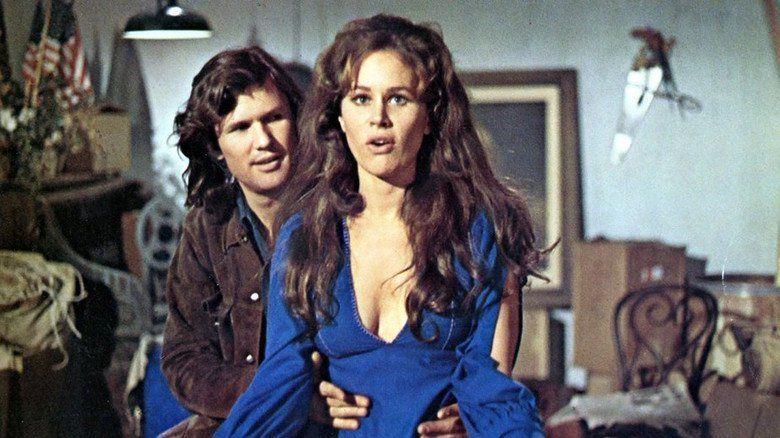 This film was not widely embraced by audiences on its initial release but has become a cult movie. Much of its cult status comes from fans of Kris Kristofferson and Doug Sahm, but it also carries a cult status to some because of its dated (and unintentionally funny) take on the subject of drugs, dealers, and the lifestyle they lead.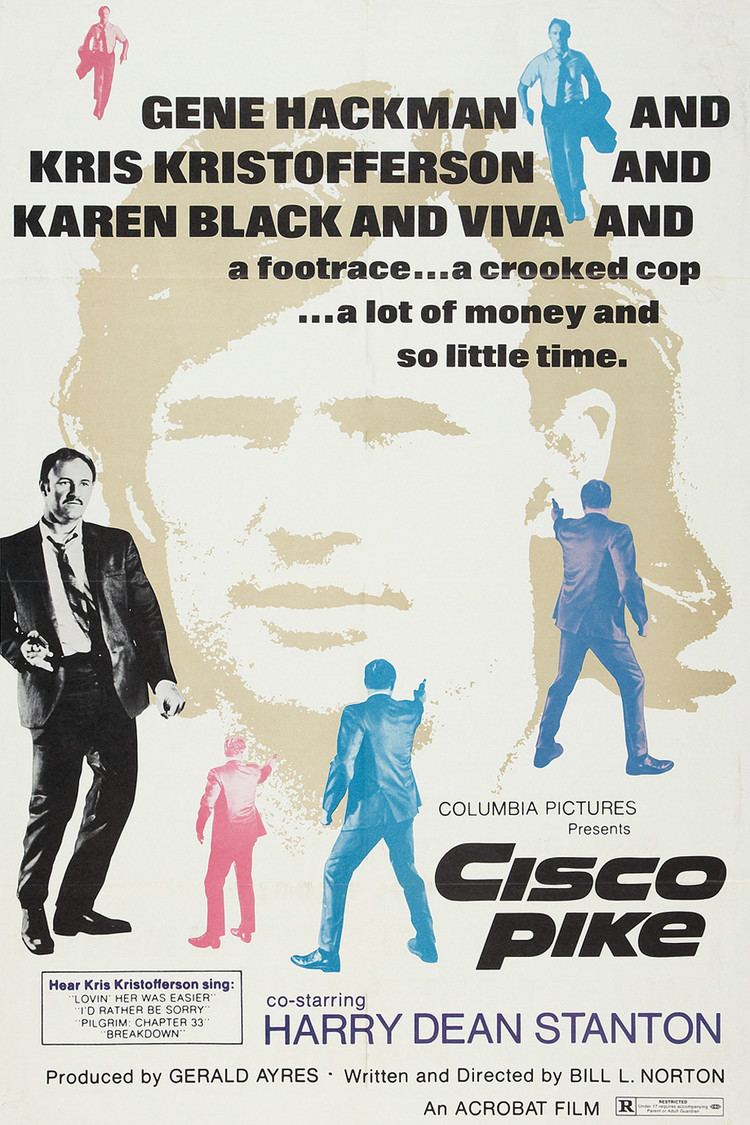 The film centers on Cisco Pike (played by Kris Kristofferson), an out-of-luck and out-of-work musician, and Sergeant Leo Holland (played by Gene Hackman). Cisco is a former drug dealer who has been busted several times by Sgt. Holland, and one night Holland comes to the door and demands that Cisco move a large amount of marijuana for him or suffer jail.
Cisco has several misadventures selling the marijuana, meets up with Doug Sahm at a recording studio, has his friend Jesse Dupree visit (played by Harry Dean Stanton, billed as H.D. Stanton for this film), meets a pregnant rich girl and her friend, and tries to make good with the Sergeant in the time allotted to him.
The movie was filmed in and around Hollywood, including a concert scene at the Troubador Club in West Hollywood. Numerous scenes were also filmed in Venice, California.
Kris Kristofferson as Cisco Pike
Gene Hackman as Holland
Karen Black as Sue
Harry Dean Stanton as Jesse
Viva as Merna
Allan Arbus as Valensi
Roscoe Lee Browne as Music Shop Owner
Joy Bang as Lynn
The soundtrack has most of Kristofferson's The Silver Tongued Devil and I album, and a song by Doug Sahm, along with the Sonny Terry/Brownie McGhee song "Hootin' and Hollerin'"
The film is available on DVD (R1) from Sony Pictures.