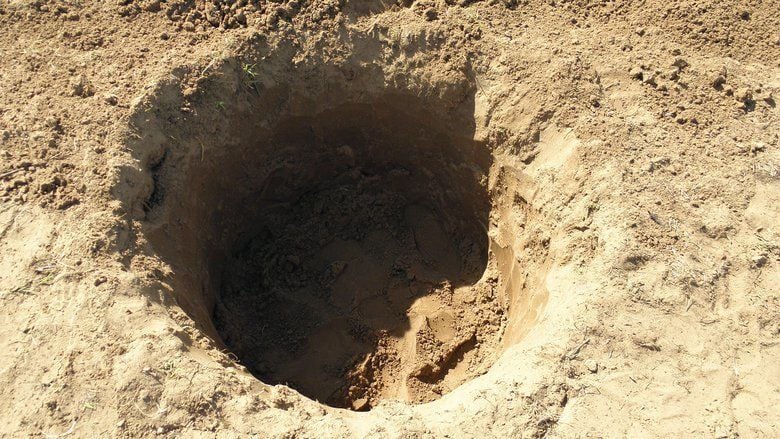 Teenager Stanley Yelnats IV lives in Texas with his family, who have been cursed to be unlucky – a misfortune they blame on their ancestor Elya's failure to keep a promise to a fortune teller years ago in Latvia. One day, Stanley is falsely arrested for stealing a pair of sneakers that were donated to charity by a famous baseball player. Upon conviction, Stanley decides to attend Camp Green Lake, a juvenile detention camp, in lieu of serving his time in jail.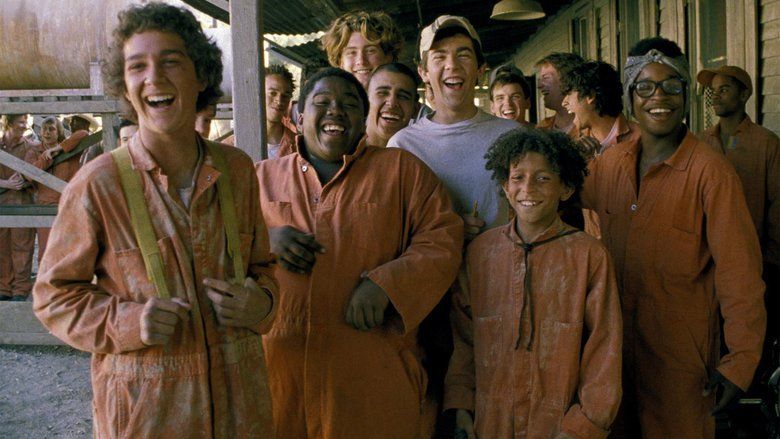 He arrives to find that the camp is a dried-up lake run by the warden, Louise Walker, her assistant Mr. Sir, and camp counselor Dr. Kiowa Pendanski. Prisoners who are known by their nicknames – including Zero, Armpit, Zig-Zag, Squid, X-Ray, and Magnet – spend each day digging holes in the desert to "build character". The inmates are told that if they find anything interesting, they may earn a day off. After finding a golden lipstick tube initialed K.B. and a fossil, Stanley is accepted into the group and is given the nickname Caveman. After taking the blame for Magnet's stealing of Mr. Sir's sunflower seeds, Stanley is taken to the warden's house where old wanted posters and newspapers lead him to suspect that "KB" stands for Kate Barlow, an infamous outlaw from the past. Mr. Sir tells Walker the situation, but she is not impressed with him wasting her time over the small matter. Walker asks Stanley to grab her box of nail polish and mentions that it contains rattlesnake venom. After she paints her nails, explaining to Stanley what the venom can do, she strikes Mr. Sir across the cheek, poisoning him, and allows Stanley to return to his hole.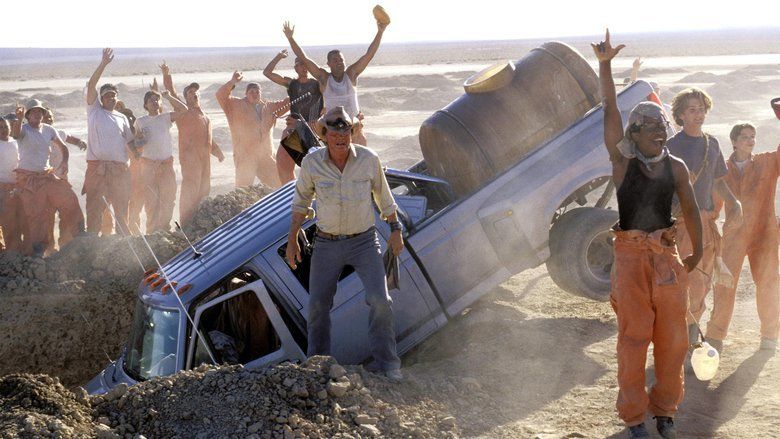 In a series of flashbacks, the history of Camp Green Lake is revealed: it was once a flourishing lakeside community. Katherine Barlow, a local schoolteacher, is involved in a love triangle with the wealthy Charles "Trout" Walker, who Kate rejects, and an African-American onion seller named Sam, who Kate loves. After Sam kisses Kate, which was against the law in those times, Walker kills Sam under the local sheriff's orders. In retaliation, Kate kills the sheriff and gains notoriety as a robber. With Sam dead, Green Lake dries up and the town is abandoned. Several years later, the now bankrupt Walkers track down Kate and demand she hand over her treasure. Kate refuses and tells them to dig for the treasure, after which Kate dies from a lizard bite and the Walkers set about digging for the treasure.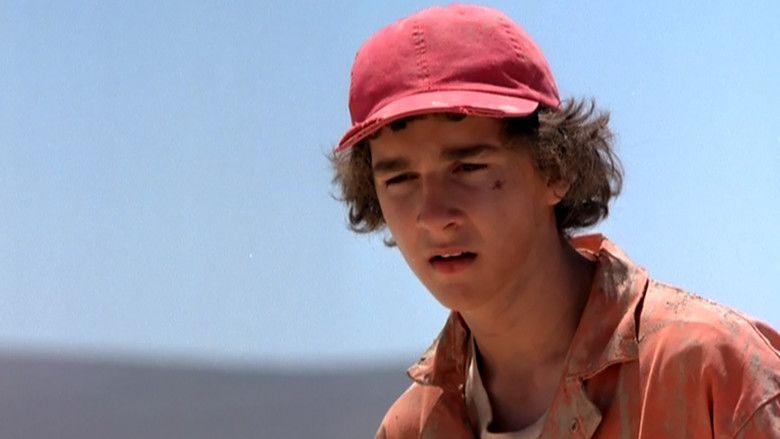 In the present, Pendanski insults Zero, whose name is revealed to be Hector, and Hector responds by hitting Pendanski with a shovel and running into the desert. After some deliberation, Stanley sets out to find Hector. He soon finds him in an upturned boat with cans of moldy peaches Hector has been living off of. The contents keep the boys alive, but the pair have difficulty surviving in the desert without water. Eventually, Stanley carries the now ill Hector up the mountain where they find a wild field of onions and a source of water, helping them regain strength; at the same time, by helping Hector to the water, Stanley unknowingly fulfills his ancestor's promise to the fortune teller and breaks the curse. While camping on the mountain, Stanley discovers that Hector stole the sneakers and threw them over the bridge to evade the police.
Returning to the camp, Stanley and Hector investigate the hole where Stanley found the lipstick and discover a chest before they are cornered by Walker, Mr. Sir, and Pendanski. After escaping Walker with the help of some lizards, it is revealed that Walker is Charles's granddaughter, who is using the inmates to search for treasure. The next morning, the attorney general and Stanley's lawyer arrive, the chest Stanley found is discovered to belong to his great-grandfather before it was stolen by Kate. Walker; Mr. Sir, who is revealed to be a paroled criminal named Marion Sevillo; and Pendanski, who is a criminal impersonating a doctor, are arrested for their actions. Stanley and Zero are released and it rains in Green Lake for the first time in over 100 years. The Yelnats family claims ownership of the chest which contains jewels, deeds, and promissory notes, which they share with Hector, and both families live a life of financial ease as neighbors.
The film was released theatrically on April 18, 2003 by Buena Vista Pictures Distribution and was released on DVD and VHS on September 23, 2003 by Buena Vista Home Entertainment and Walt Disney Home Entertainment.
The film's music which included the Grammy winning single "Just Like You" by Keb Mo', and "Dig It" by The D Tent Boys (the actors portraying the D Tent group inmates), which had a music video which played regularly on Disney Channel. The soundtrack also included contributions by Eels, Devin Thompson, Dr. John, Eagle Eye Cherry, Fiction Plane, Little Axe, Moby, North Mississippi Allstars, Pepe Deluxé, Shaggy, Stephanie Bentley, and Teresa James and the Rhythm Tramps. The score was composed and conducted by Joel McNeely.
"Dig It" – D-Tent Boys
"Keep'n It Real" – Shaggy
"Mighty Fine Blues" – Eels
"Honey" – Moby
"I'm Gonna Be A Wheel Someday" – Teresa James & The Rhythm Tramps
"Just Like You" – Keb' Mo'
"Everybody Pass Me By" – Pepe Deluxé
"I Will Survive" – Stephanie Bentley
"Shake 'Em On Down" – North Mississippi Allstars
"Don't Give Up" – Eagle Eye Cherry
"Happy Dayz" – Devin Thompson
"Let's Make A Better World" – Dr. John
"If Only" – Fiction Plane
"Eyes Down" – Eels
"Down To The Valley" – Little Axe
Holes grossed $16.3 million in its opening weekend, finishing #2 at the box office behind Anger Management's second weekend. The film would go on to gross a domestic total of $67.4 million and an additional $4 million in international revenue, totaling $71.4 million at the box office, against a $20 million budget, making the film a moderate financial success.
Rotten Tomatoes gives the film a rating of 77% based on 133 reviews, with the site's consensus reading: "Faithful to its literary source, this is imaginative, intelligent family entertainment." On Metacritic, which uses an average of critics' reviews, the film has a 71 out of 100 rating, based on 28 critics, indicating "generally favorable reviews".
Roger Ebert, of the Chicago Sun-Times, wrote "Davis has always been a director with a strong visual sense, and the look of Holes has a noble, dusty loneliness. We feel we are actually in a limitless desert. The cinematographer, Stephen St. John, thinks big, and frames his shots for an epic feel that adds weight to the story. I walked in expecting a movie for thirteensomethings, and walked out feeling challenged and satisfied. Curious, how much more grown up and sophisticated Holes is than Anger Management."
Holes was filmed in California in the summer of 2002 and produced with a budget of $20 million.
2013 The Gaudio Foundation Award for "Best Send"