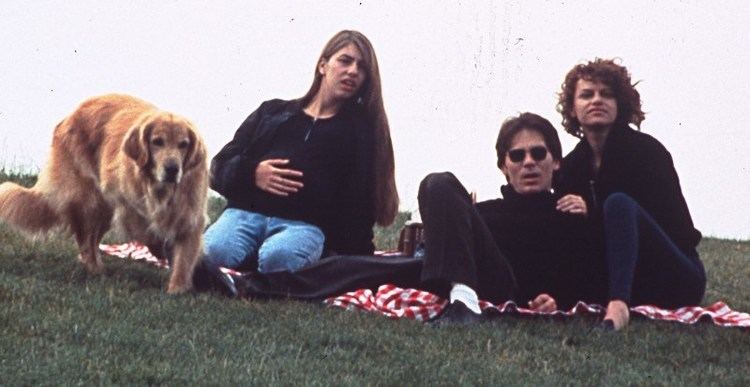 Struggling former child actor and now-adult screenwriter Monkey Zetterland (Antin) is working on a historical screenplay based around the defunct Red Car subway of Los Angeles. He lives in a building owned by his neurotic mother Honor Zetterland (Katherine Helmond), who is a famous soap opera star. Secretly hoping there is a future in acting for Monkey, she is trying to turn her hairdresser son (his brother) Brent Zetterland (Tate Donovan) into a film star.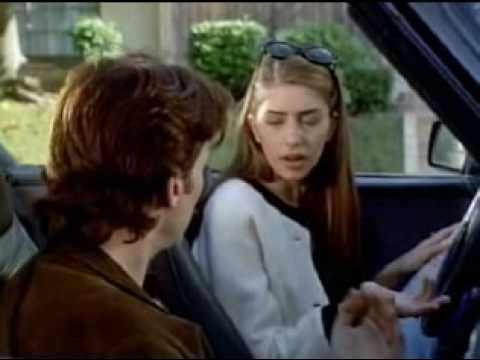 As the film begins, Honor shows up at Monkey's house to borrow his epsom salts at the same time that his disagreeable girlfriend Daphne (Debi Mazar) arrives. From this point on the film dissolves into a character study with little plot development as new and old characters interact and form a quirky family unit. Sister Grace Zetterland (Patricia Arquette) arrives in tears to reveal that her lesbian girlfriend (Sophia Coppola) has gotten pregnant in an attempt to bring the two of them closer. Honor rents the basement apartment to Sascha (Rupert Everett) and Sofie (Martha Plimpton), a gay man and lesbian posing as husband and wife while publishing an underground newsletter that outs closeted homosexuals in the entertainment industry.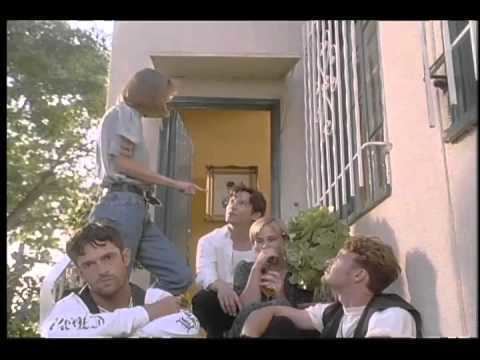 As if this weren't enough, a creepy woman (Ricki Lake) shows up with a fan letter for Honor, and another kooky lady, Imogene (Sandra Bernhard), begins heavily, openly pursuing Monkey's attention. After a series of confrontations, Daphne moves out, and around the same time the family's absentee father (who has frequently left home for long periods of time throughout their lives) surfaces in time for Thanksgiving.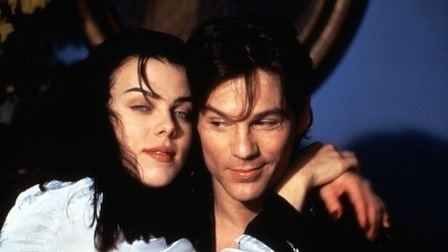 While everyone busies themselves with their personal issues, Grace discovers that Sascha and Sofie are in fact terrorists who intend to bomb a local insurance agency that is denying medical coverage to people with HIV and AIDS. Sofie comes up with a plan to send Grace into the agency with a bomb, which Grace and Sascha believe is set up to give Grace enough time to escape. It is not, and Grace dies in the explosion.
This event pulls everyone out of their own selfish interests and forces them to re-examine their lives and the people around them. The patriarch of the family disappears again; Grace's lover and her baby are taken in by the family, and Monkey decides to let Imogene get closer to him. Then, just as things are starting to fall into place, Monkey comes home to find his apartment ransacked and his finally finished script stolen. It was his only copy.
Later that evening the woman who left a fan letter for Honor arrives with Monkey's stolen script and a gun. She tries to shoot Honor, but hits the family dog instead. She is taken down, but the ensuing drama pulls the remaining emotional conflicts of the family into place. Honor accepts that Monkey is never going to become a famous actor. Instead of pushing him that way, she uses her connections to get his script produced - with brother Brent as the star.
The film, produced by Tani L. Cohen and Chuck Grieve, debuted at the Toronto Festival of Festivals on September 12, 1992, and was released to a very limited number of theaters in the United States in 1993. Donovan was nominated as best supporting male at the 1994 Independent Spirit Awards; the film was nominated for the Grand Jury Prize (dramatic) at the 1993 Sundance Film Festival. The film was released in 1994 on VHS and in 1995 on Laserdisc; it was finally released on DVD on February 6, 2007.
The film was generally well received by critics. Marjorie Baumgarten of The Austin Chronicle gave the film three stars, stating "These actors all create riveting snapshots of oddballs in action," but also noting the film has a "rambling storyline". These same characteristics that were praised in positive reviews were the same ones panned in negative ones, such as Desson Howe of The Washington Post who states: "After the characters have taken up most of the movie airing their idiosyncrasies, they undergo melodramatic fates that reveal little more than Antin's recession of an imagination."
The film did however cause a rift between real life brothers Steve Antin and Jonathon Antin as Jonathon was insulted over the film's close resemblance to their own family and how the character Brent Zetterland was depicted as vapid, vain, oafish and slow. However it is rumored that the two have since reconciled.
Steve Antin as Monkey Zetterland
Patricia Arquette as Grace
Sandra Bernhard as Imogene
Sofia Coppola as Cindy
Tate Donovan as Brent Zetterland
Rupert Everett as Sasha
Katherine Helmond as Honor Zetterland
Bo Hopkins as Mike Zetterland
Ricki Lake as Bella the Stalker
Debi Mazar as Daphne
Martha Plimpton as Sofie
Robin Antin as Waitress in Canters
Frances Bay as Grandma
Luca Bercovici as Boot Guy
Chuck Grieve as Guy at Taco Stand
Lance Loud as Psychiatrist
Nicholas Matus as Young Monkey
Chris Nash as Policeman
Lou Pearlman as Warden / Observation Psychiatrist (as Louis J. Pearlman)
Blair Tefkin as Brent's Assistant
Marc Lafia as Observation Psychiatrist
Melissa Sullivan as Observation Psychiatrist (as Melissa Lechner)
Lauren Zuckerman as Observation Psychiatrist